Bentonite clay is one of those magical ingredients that seems to be having a moment. For me, clay is the new coconut oil. I want to put clay in just about everything I make, whether it's a bath, cleanser, or face mask. This healing ingredient can reduce inflammation and increase overall immunity.
Montmorillonite clay, more commonly called calcium bentonite clay, is a magic ingredient.
That's because bentonite clay, composed of volcanic ash, is known for its ability to absorb and remove toxins. It works by acting like a magnet to draw out impurities—toxins, viruses, parasites, fungi, bacteria—and bind with them to remove them from your body [source].
About Bentonite Clays
Clay masks are a popular skincare product known for their ability to detoxify and purify the skin. One of the most popular types of clay used in masks is bentonite clay, which is derived from volcanic ash. Bentonite clay powder is 100% natural and rich in minerals like calcium, magnesium, and iron, making it a great addition to any skincare routine. It works by binding to toxins and impurities in the skin and removing them when the mask is washed off. Bentonite clay masks are easy to use and can be mixed with apple cider vinegar or warm water for the best results.
When it comes to clay masks, the best bentonite clay products are those that are pure and 100% natural. Bentonite clay works well on all skin types, including those with sensitive skin. Its absorbent properties make it great for reducing excess oil and preventing acne. However, it's important to note that consuming bentonite clay is not recommended as it can be harmful to the digestive system.
A detox is one of the most popular uses of this natural remedy. It's known for its ability to remove heavy metals from the body and improve overall health. Ingesting bentonite clay is not recommended, but applying it topically as a mask can provide many benefits. Some of the benefits of bentonite clay include improving skin texture, reducing the appearance of fine lines and wrinkles, and providing relief for skin infections. To use a bentonite clay mask, simply mix the clay with warm water and apply it to your skin, leaving it on for 15-20 minutes before rinsing it off with warm water. You can also mix it with coconut oil or other natural ingredients for added benefits.
7 Bentonite Clay Uses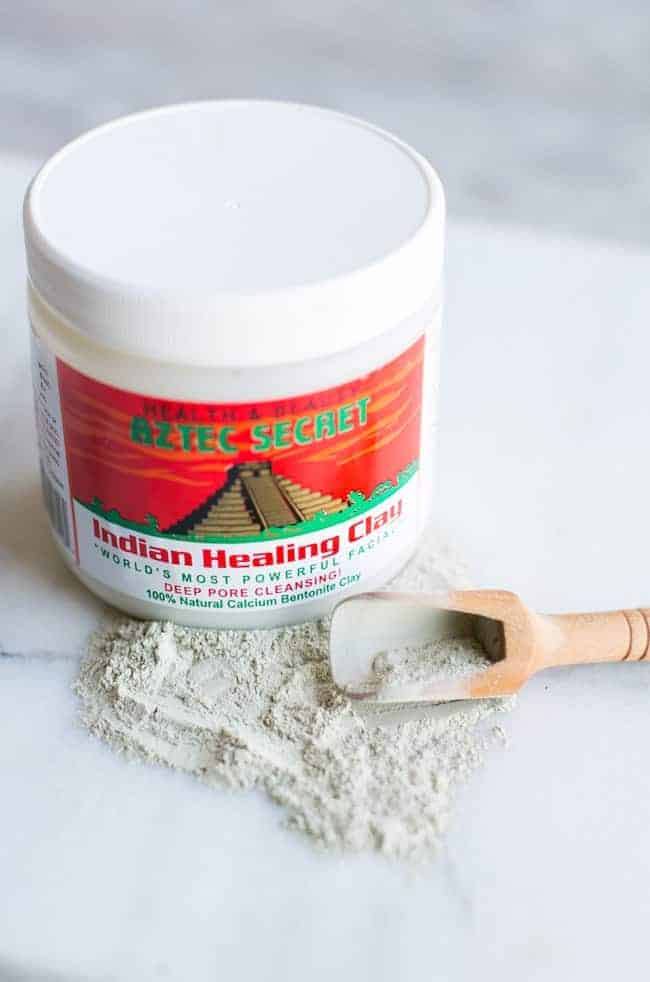 If you've been wondering how to benefit from clay (I use Aztec Secret), here are 7 ways to harness its detoxing power, both inside and out.
1. Internal cleanser
You can ingest calcium bentonite clay in small amounts, which is great for cleaning out the GI system of pathogens [source]. Add 1 teaspoon to 8 ounces of water and drink 45 minutes away from any supplements. If you consume clay, you must drink a lot of water afterwards to prevent sludging in the GI tract.
2. Homemade itch cream
Bentonite clay added to sea salt, baking soda, and essential oils makes a homemade calamine lotion that gives easy, natural relief for bug bites and poison oak/ivy [source]. You can also combine clay with activated charcoal for a super healing black salve that works on stings, bites, and splinters.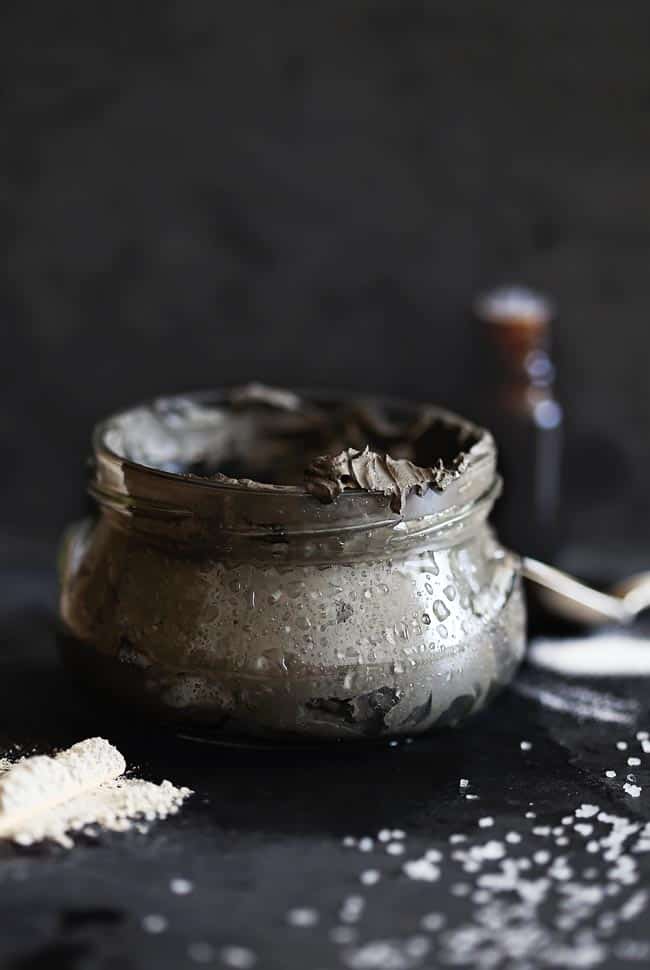 3. Detox bath
You can get clay's benefits just by spending time with it in the tub. Dissolve 1 cup of Epsom salt in warm water. Mix ½ cup bentonite clay in ½ cup of warm water, and stir until the clay is dissolved. Add the clay to the bath, and then soak for 20 minutes.
4. Facial cleanser
Make this DIY cleansing balm the first step in your beauty regimen. The oil breaks down makeup and pulls out gunk from your pores, with a big assist from bentonite clay. In addition to its healing properties, clay is a very good antibacterial agent [source]. But that's not all, you'll soon be addicted to how soft and smooth it makes your skin feel.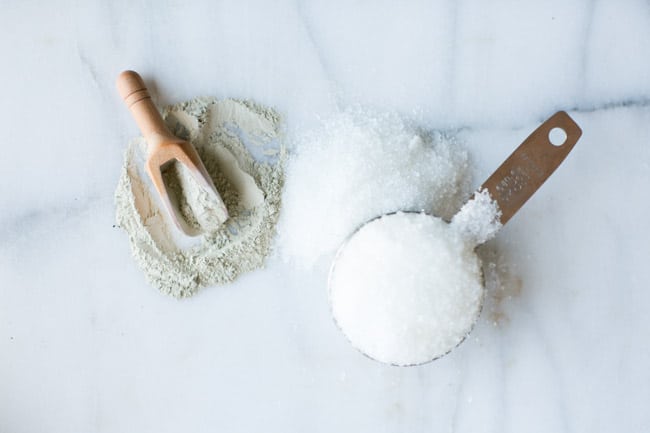 5. Oily skin face mask
Put bentonite clay to work on your pores. It can be as simple as mixing the clay and enough water to make a paste. Or combine it with activated charcoal and apple cider vinegar to fight acne, or include witch hazel to battle oily skin.
To make a powerful detoxifying mask, add 1-2 teaspoons of sodium bentonite clay and 1 teaspoon of calcium bentonite clay, mixed with 1,600 milliliters of water, to create a potent blend of bentonite clay.
6. Athlete's foot treatment
Treat athlete's foot with a natural antifungal powder made with bentonite and essential oils. Add 5 drops tea tree oil, 5 drops rosemary oil, and 2 drops oregano oil into 8 ounces of bentonite clay. Apply this powder to your feet and sprinkle inside your shoes to absorb moisture.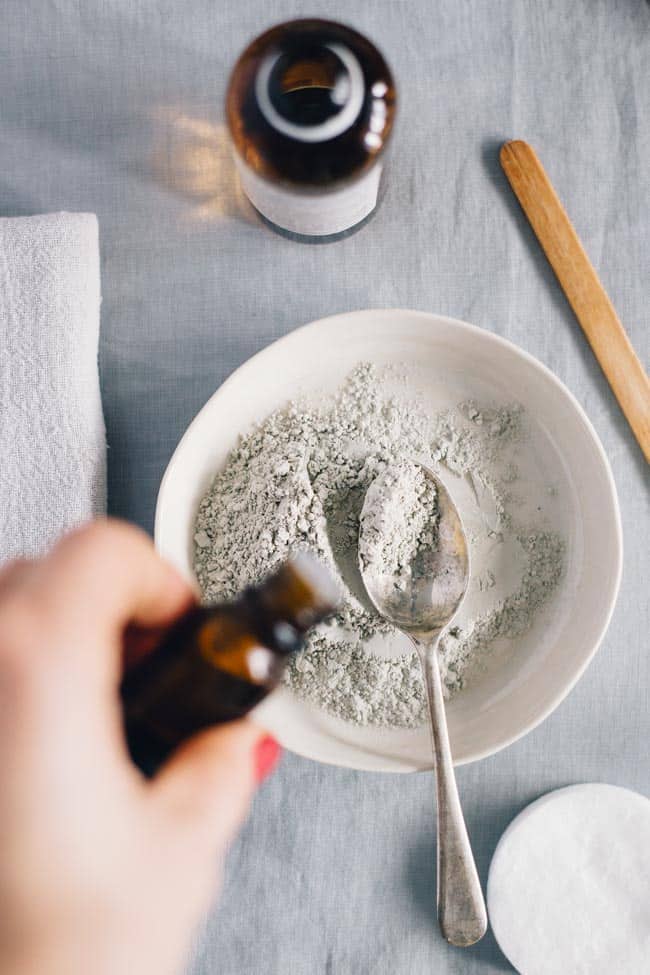 7. Detox hair mask
Apply the same power of a clay face mask to your hair. A hair mud mask can detox chemicals, heavy metals, and buildup from synthetic hair products from follicles, roots, and scalp.
Mix ½ cup of clay powder with 1 cup of distilled water or tea and ¼ cup apple cider vinegar. Add more water if needed to create a smooth consistency.
Apply all over hair and scalp, and let it work for at least 30 minutes (this is a great combo with a detox bath) and rinse.
Not in the mood to DIY it? Here are some of our favorite clay beauty products:
[show_shopthepost_widget id="2541724"]
This article was medically reviewed by Dr. Gina Jansheski, a licensed, board-certified pediatrician who has been practicing for more than 20 years. Learn more about Hello Glow's medical review board here. As always, this is not personal medical advice and we recommend that you talk with your doctor.
482