Hello there! I'm Deborah, the mother of three and esthetician behind My Life At Playtime. As a lover of all things beauty, I'm excited to join the Hello Glow team and share my skincare knowledge. Got a question about facials or waxing? I'm your gal! But enough about me, let's get to the food – on your face, of course.
Avocado is one of my favorite foods to enjoy over toast, with chips or in a salad. You can venture to say I'm a fan! Born and raised in California has that effect on people. Avocado isn't just delicious to eat, but it's actually delicious for your skin as well. The avocado fruit is a wonderful moisturizer for dry skin, in fact, avocado oil has been known to help alleviate eczema and psoriasis because it's very similar to our own skin's oil. Here are a few avocado beauty recipes for your face, body and hair using avocado and other common ingredients found in your home. Just be sure you don't mistakenly eat the ingredients before you use them!
4 Avocado Beauty Treatments
1. Avocado-Oatmeal Facial Mask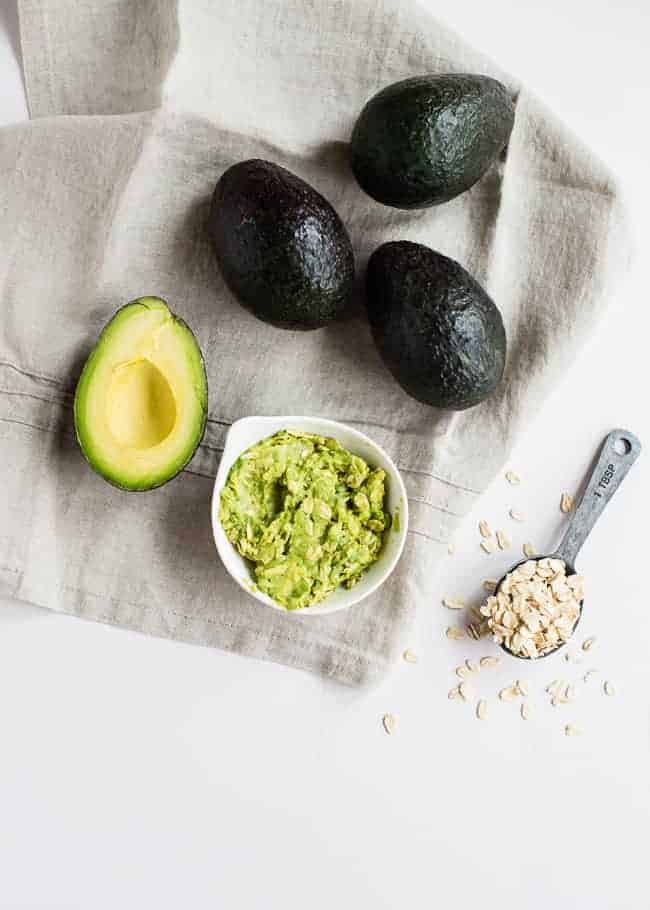 Avocado is rich in antioxidants, which are great at fighting the affects of aging. This recipe is an anti-aging mask that you can use once a week. Mash half an avocado and mix in a tablespoon of oats. Apply the mask with a brush or fingers to your face and neck and leave on for about 10 minutes. Rinse the mask off with warm water when you are finished. Follow with your regular skin regimen.
2. Avocado Anti Wrinkle Eye Treatment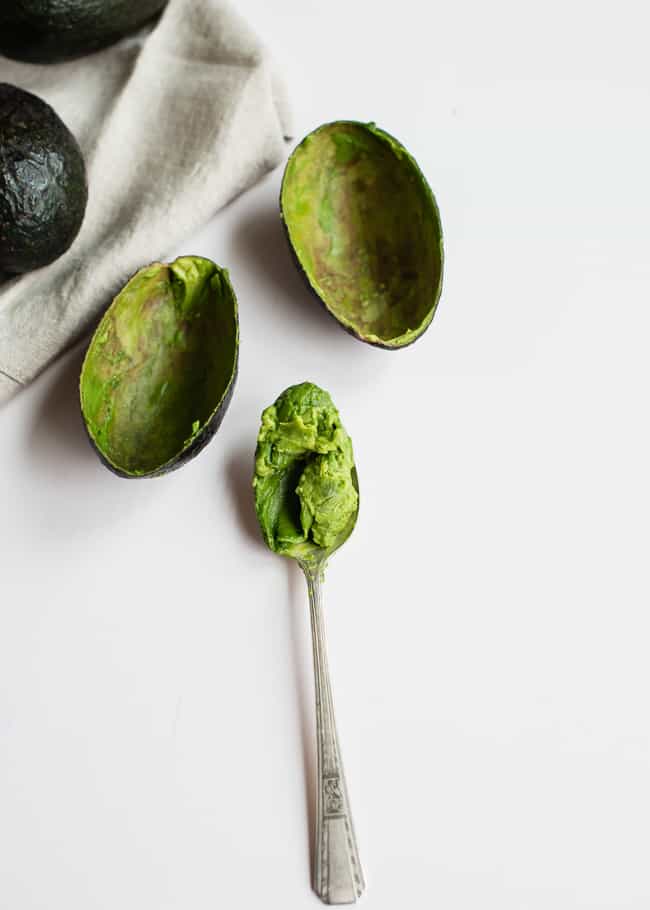 Whenever you use an avocado there's always a little bit of pulp leftover on the inside of that skin. This pulp has the most concentrated amounts of vitamins, and they are known to increase your body's own production of collagen, perfect for the wrinkle prone area around your eyes. For this eye treatment, scrape the leftover pulp out of the avocado skin using a spoon. Apply it directly onto your orbital rim (that's the socket area around your eye). Over the avocado, you can apply cotton pads saturated with cool water. Lay down and relax for 10-15 minutes while this vitamin-rich part of the avocado hydrates your skin, then rinse with warm water to remove. Follow with a hydrating eye cream.
3. Simple Hydrating Avocado Hair Mask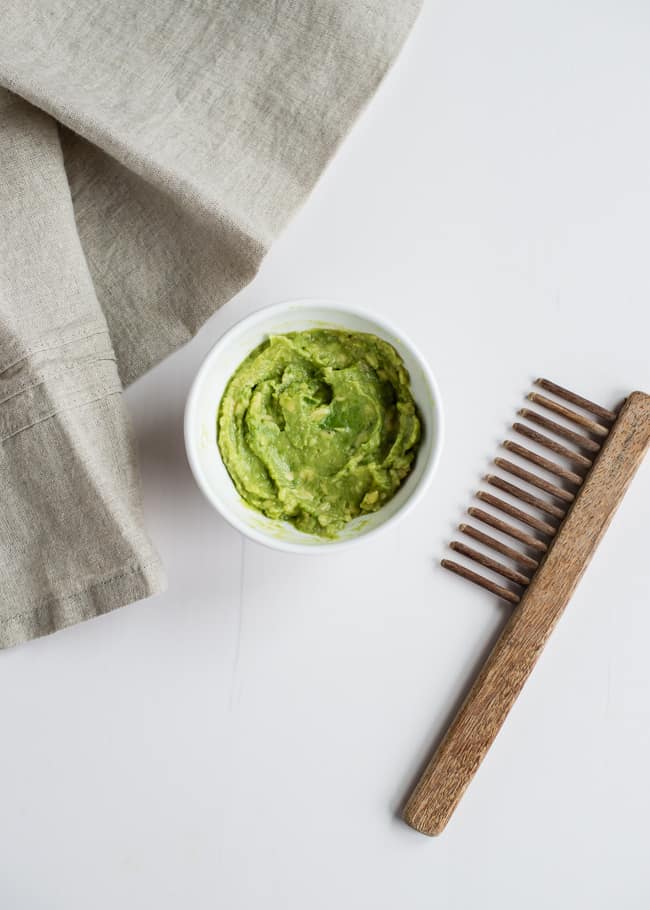 After shampooing your hair, apply mashed avocado directly onto your hair to increase its luster and strength. You can also apply the mashed avocado directly to your scalp to stimulate hair growth and help with an itchy scalp. Leave the mask on for about 10 minutes before rinsing clean. You'll enjoy shiny, healthy hair in no time!
4. After-Sun Avocado Body Mask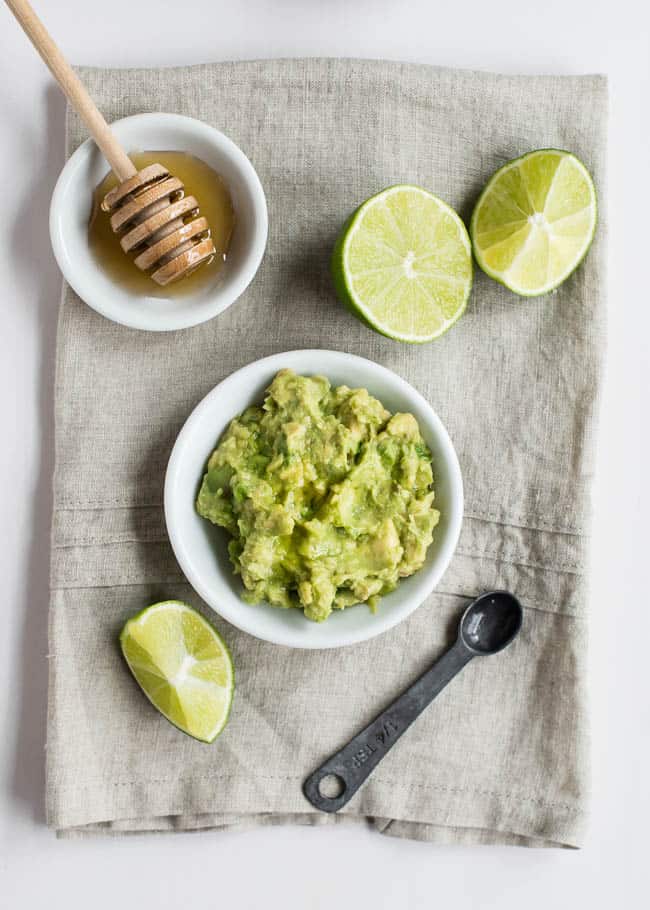 If you've been in the sun and feel your skin is a little dry from the heat, or sunburned, you'll love this hydrating and cooling body mask. Combine mashed avocado, 1/2 teaspoon of honey, and 1/4 teaspoon of lime juice in a bowl. Apply liberally over the skin and leave on for 10-15 minutes to enjoy the healing and hydrating effects.
Do you have a favorite avocado beauty secret or do you prefer to keep avocado on your plate?
107