You can find hand sanitizer just about everywhere these days. And despite what I know about the stuff–the unnatural fragrances, how dried out my hands feel after using it, and the fact that triclosan-based sanitizers contribute to antibiotic resistance–I'm always tempted to pick up a few bottles anyway. It's like they say, better safe than sorry.
While it would be best to give it up entirely, back-to-school season is one heck of a time to go cold turkey. So instead of the traditional stuff, why not give this homemade hand sanitizer a try? It kills germs naturally and you'll save money making your own.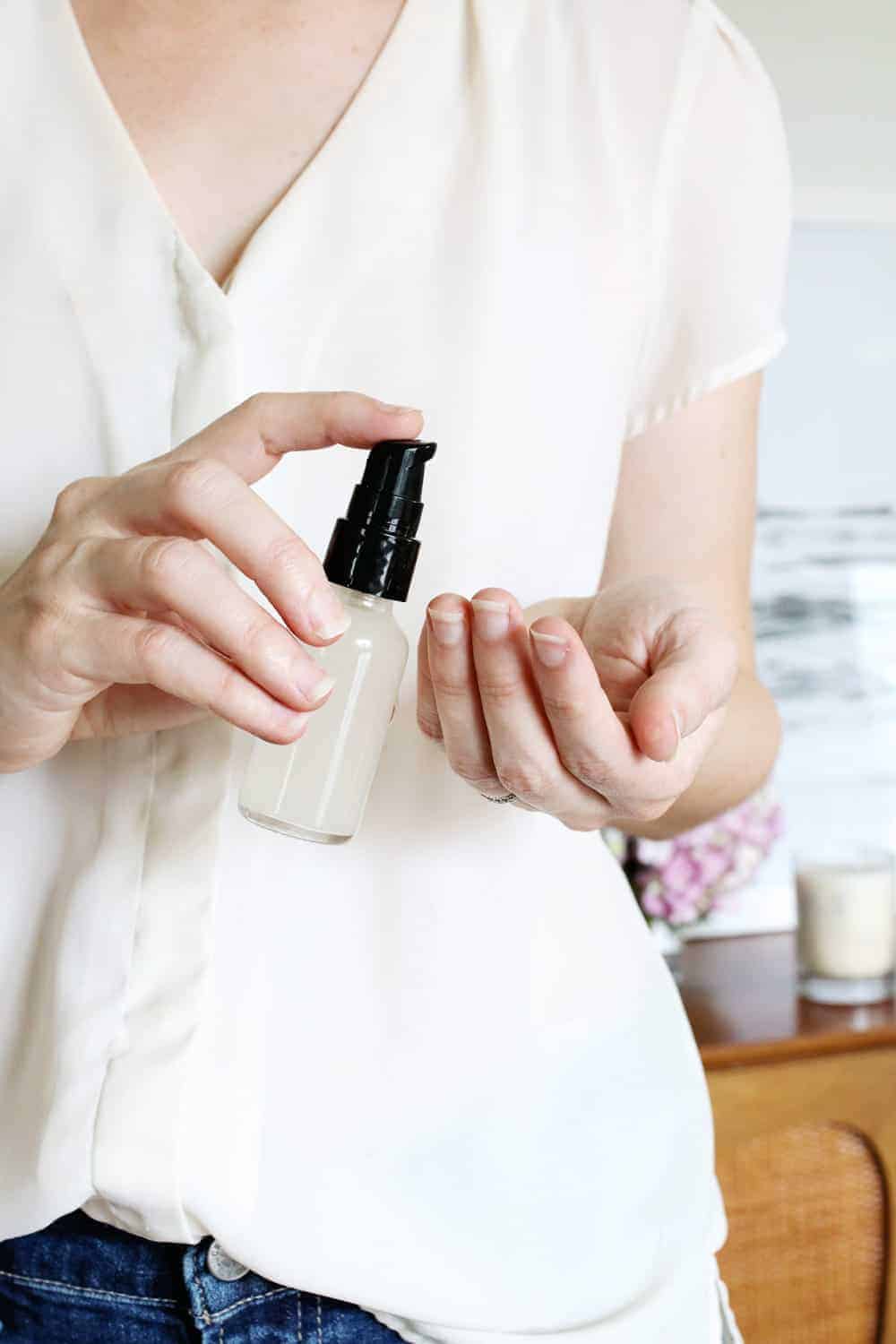 How To Make Hand Sanitizer with Essential Oils
Traditional hand sanitizer is loaded with things like sodium lauryl sulfate, parabens and synthetic fragrance, which can wreak havoc on everything from skin to hormones. But as if that weren't scary enough, it's actually the antibacterial agent, triclosan, you need to worry about.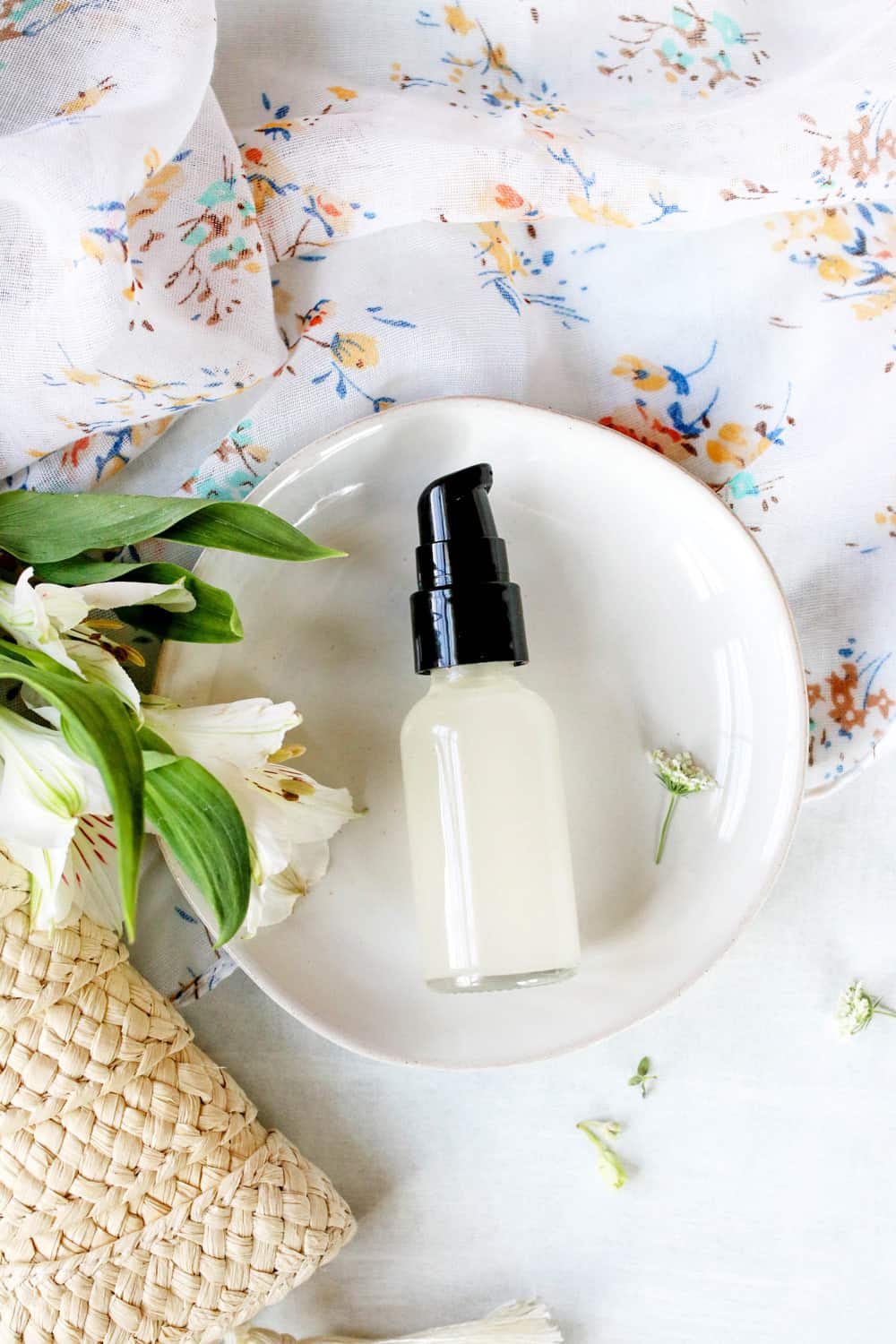 Triclosan is so potent that it can kill up to 99.9% of germs. But that .1% of germs that's left can then breed and pass its antibiotic resistance onto offspring, quickly morphing into what's called a "superbug." This is why triclosan has been banned in hand soaps and body washes. Even hand sanitizer made with alcohol instead of triclosan can be harsh on sensitive skin, aggravating eczema and seasonal dryness.
But natural hand sanitizer is a different beast entirely. Instead of triclosan, it uses naturally antimicrobial essential oils to kill germs. Witch hazel takes the place of rubbing alcohol and acts as a second line of defense against germs. And aloe vera gel nourishes skin and prevents chapping and cracking. You can also add various essential oils to give it a fresh scent. Lemon, lavender and grapefruit help give you that clean hands feeling while also nourishing skin at the same time.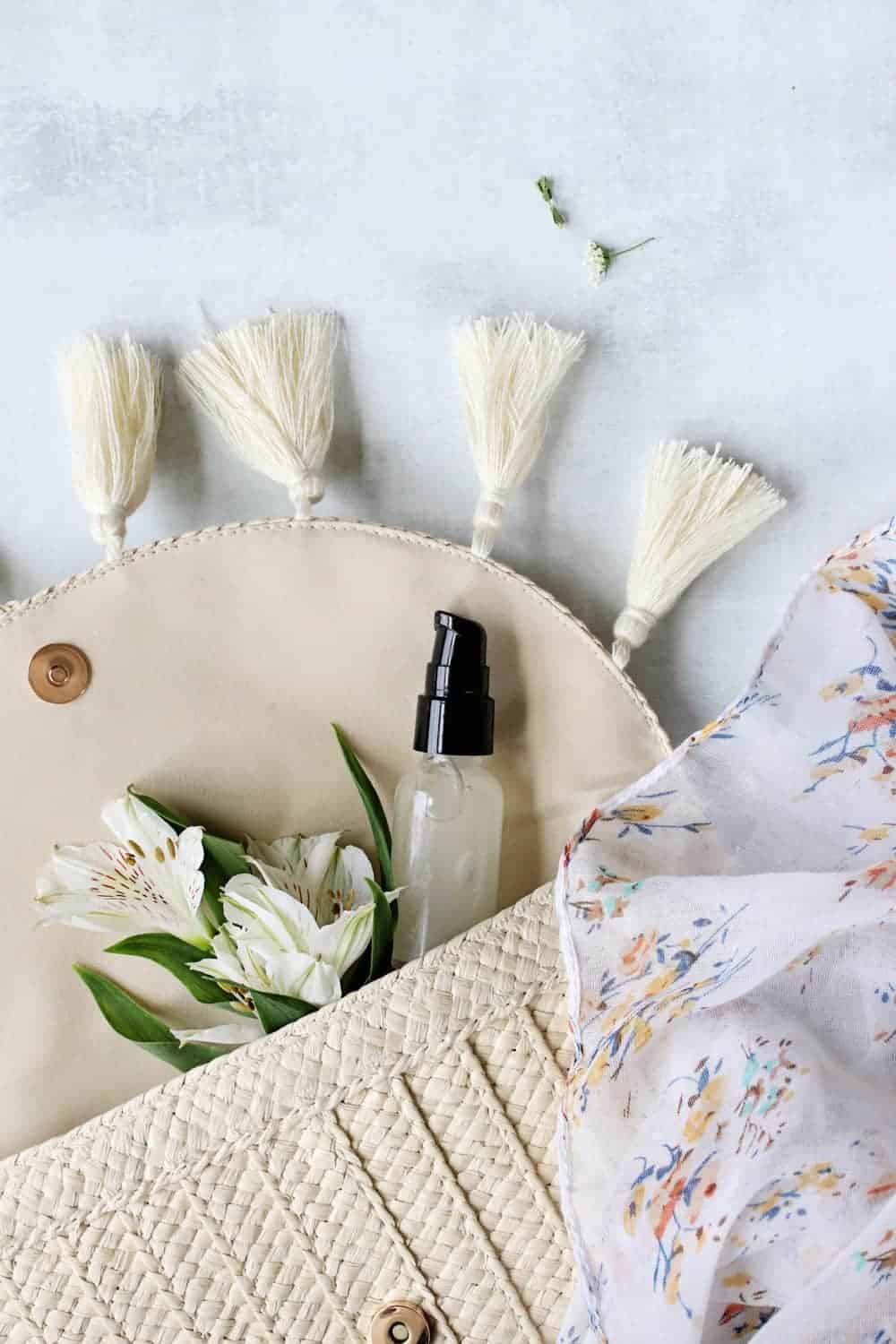 The nice thing about this recipe is that you can make it as strong or as gentle as you'd like. Reduce the amount of witch hazel and tea tree oil for small children. Or add more for when you need to pull out the big guns. It's completely up to you.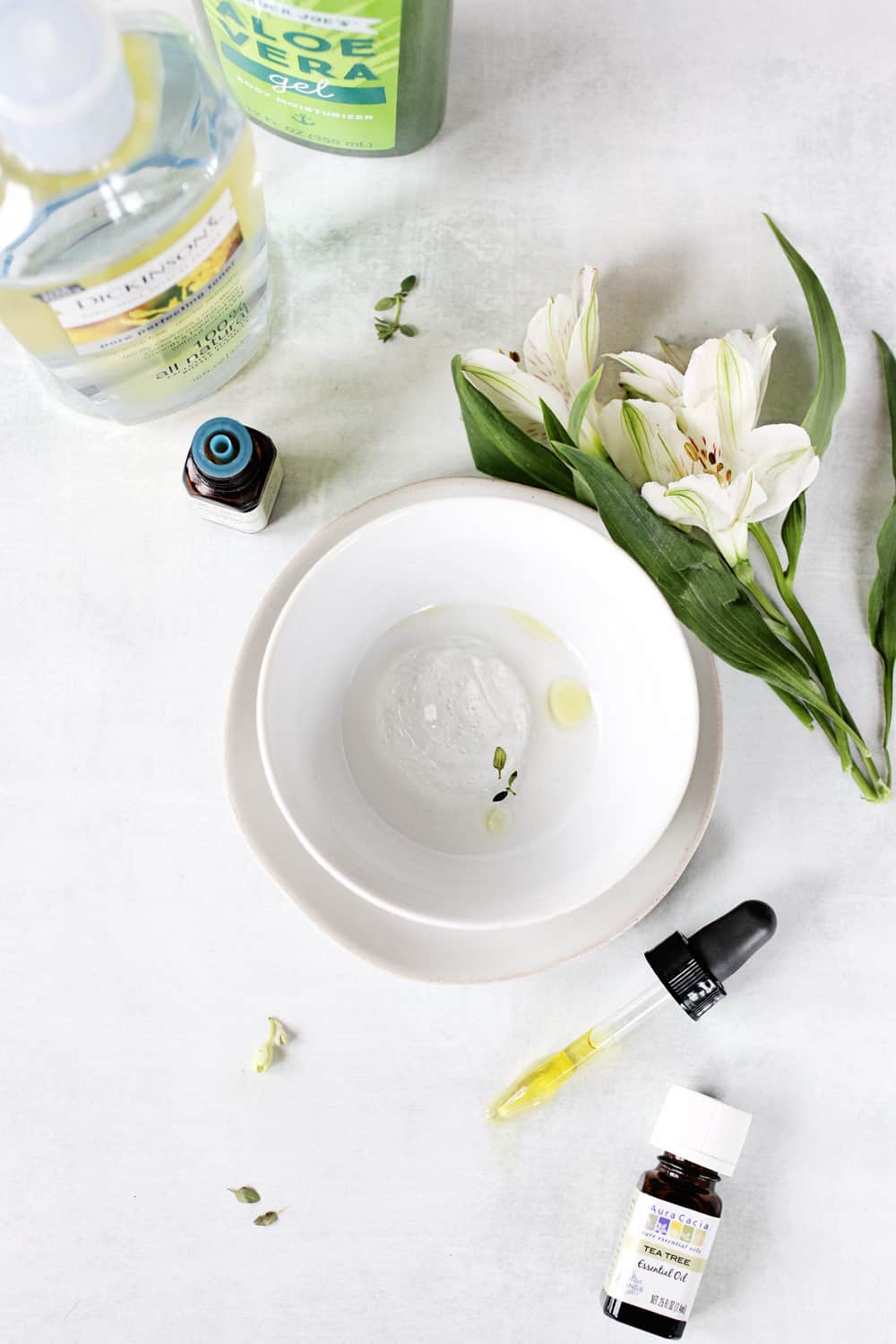 Ingredients
Add all the ingredients to a small bowl and stir to combine. Transfer hand sanitizer to small, clean pump bottle and store it in your purse for up to a year.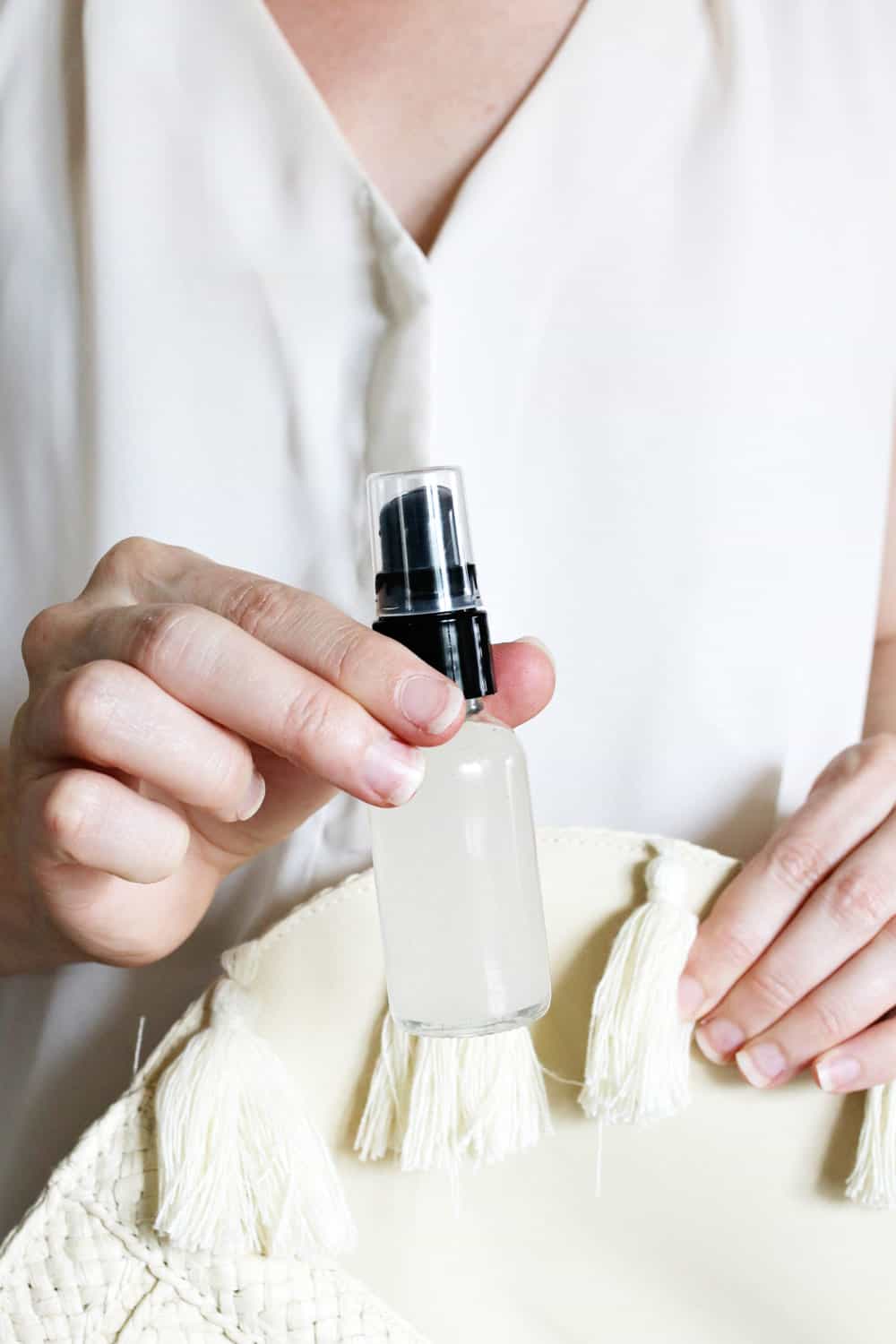 353