Updated March 2020: The CDC recommends that all hand sanitizers contain at least 60% alcohol, so we updated this post to include additional recipes with ingredients in proportions that meet the CDC's guidelines. It's important that you know what you are using and what it is and is not capable of [source]. We also included a list of antibacterial essential oils and alternate ingredients you can use in a pinch.
I first knew things were getting out of hand when I started seeing hand sanitizer on key chains. And yet, despite what I know about the stuff—the unnatural fragrances, how dried out my hands feel after using it, and the fact that triclosan-based sanitizers contribute to antibiotic resistance—I'm always tempted to pick up a few bottles anyway.
They're just so convenient and, what's the old adage, better safe than sorry?! Luckily, with their unique antibacterial properties, essential oils can be used to make your own hand sanitizers.
So when the traditional stuff is not available, why not give this homemade hand sanitizer a try? It kills germs naturally, and you'll save money making your own. In times like these, when disinfecting products are out of stock practically everywhere, knowing how to make hand sanitizer can be a godsend.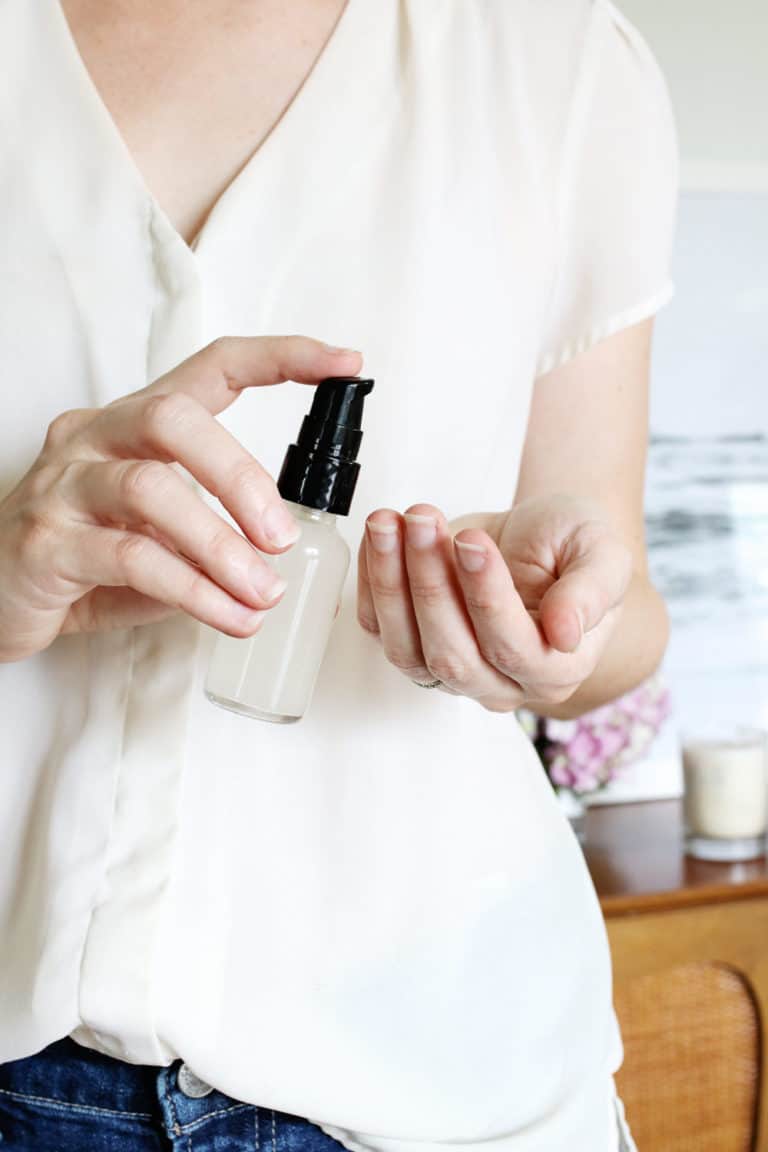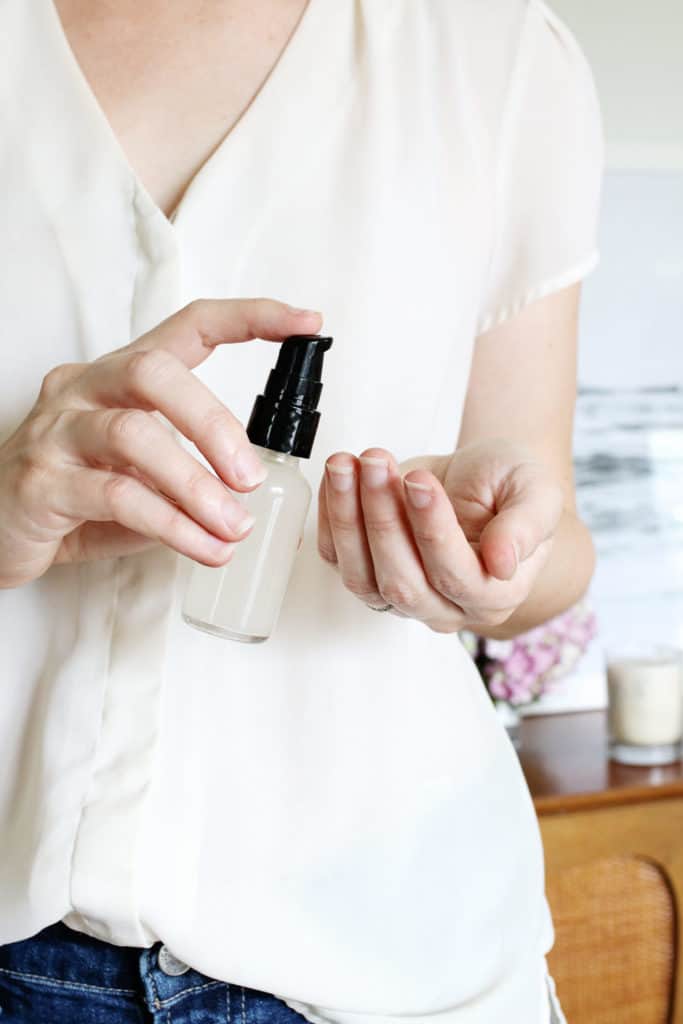 Hand Sanitizer Recipe with Essential Oils
Traditional hand sanitizer is loaded with things like sodium lauryl sulfate, parabens, and synthetic fragrance, which can wreak havoc on everything from skin to hormones. But as if that weren't scary enough, it's actually the antibacterial agent, triclosan, you need to worry about.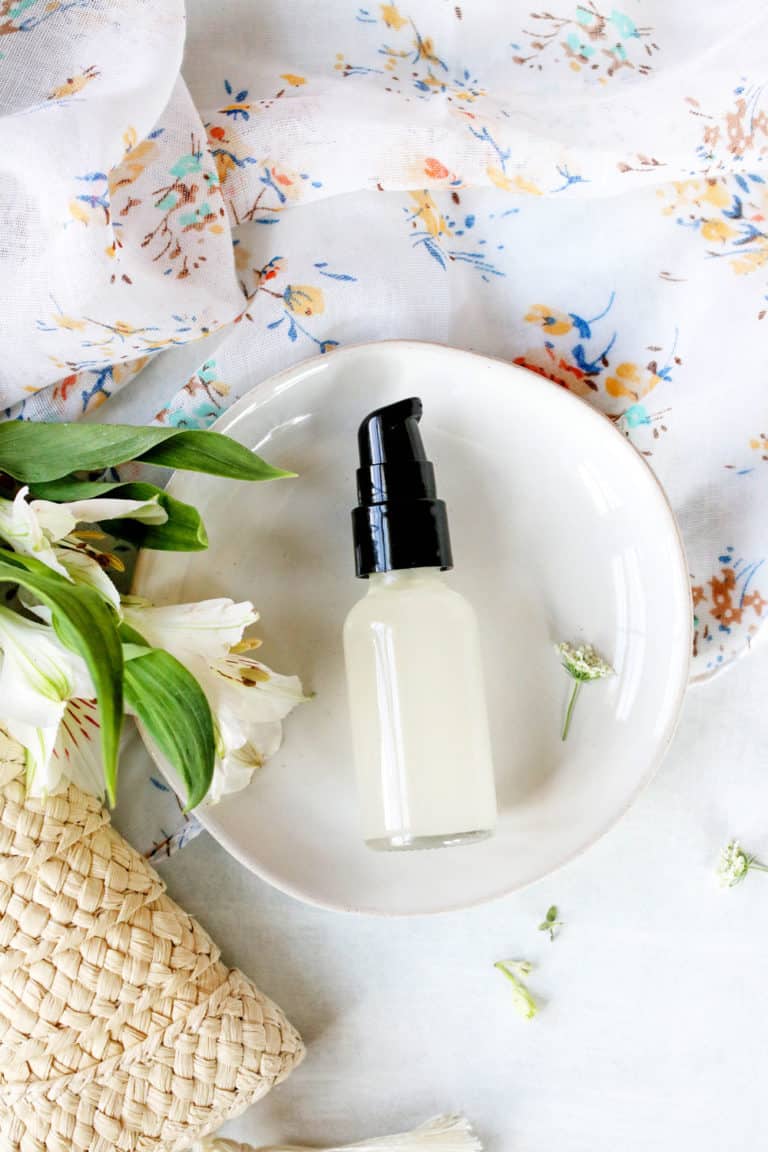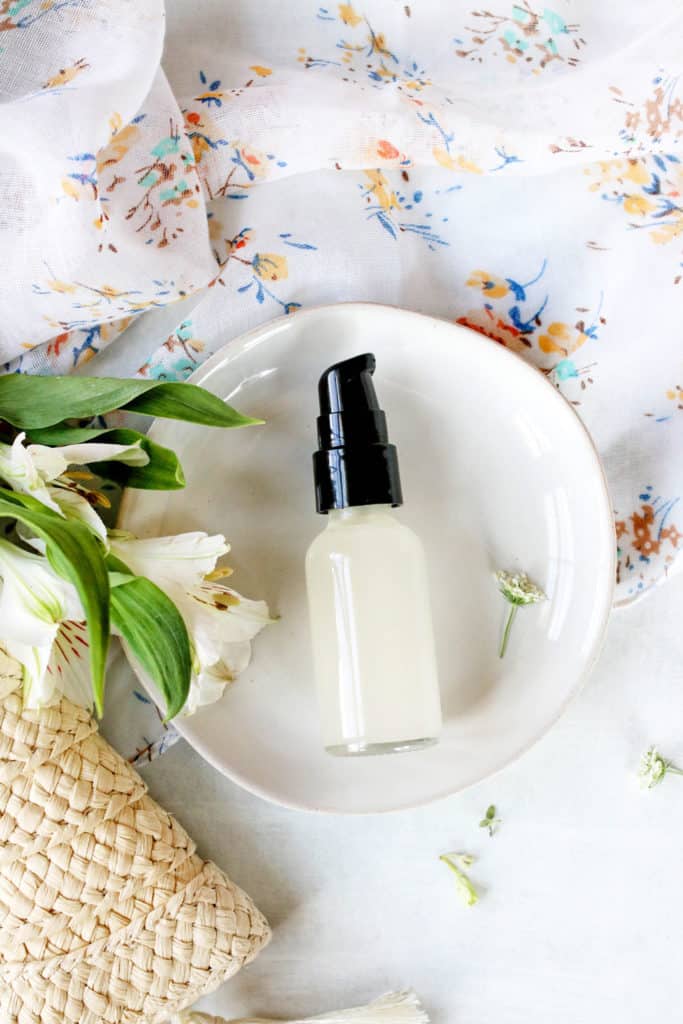 Triclosan is so potent that it can kill up to 99.9% of germs. But that 0.1% of germs that's left can then breed and pass its antibiotic resistance to offspring [source], quickly morphing into what's called a "superbug." This is why triclosan has been banned in hand soaps, body washes, and commercial disinfectants.
But natural hand sanitizer is a different beast entirely. Instead of triclosan, it incorporates gentle ingredients and naturally antimicrobial essential oils to kill bacteria. In my standard go-to recipe, witch hazel acts as a first line of defense against germs, and aloe vera gel nourishes the skin and prevents chapping and cracking (it also gives your hand sanitizer that gel-like consistency we're all used to).
And usually, this recipe works just fine for my family and me. But in light of COVID-19, I have since overhauled my recipe to include rubbing alcohol per the CDC's recommendation.
Studies have found that sanitizers with an alcohol concentration between 60 and 95% are more effective at killing germs than those with a lower alcohol concentration or non-alcohol-based hand sanitizers [source]. According to the CDC, hand sanitizers with less than 60% alcohol may not work on all types of germs, and if they do work, they may merely reduce the growth of germs rather than kill them outright [source].
And it must be kept in mind that these recipes have not been lab tested, so there is no guarantee the alcohol concentration is > 60% in the final product you make.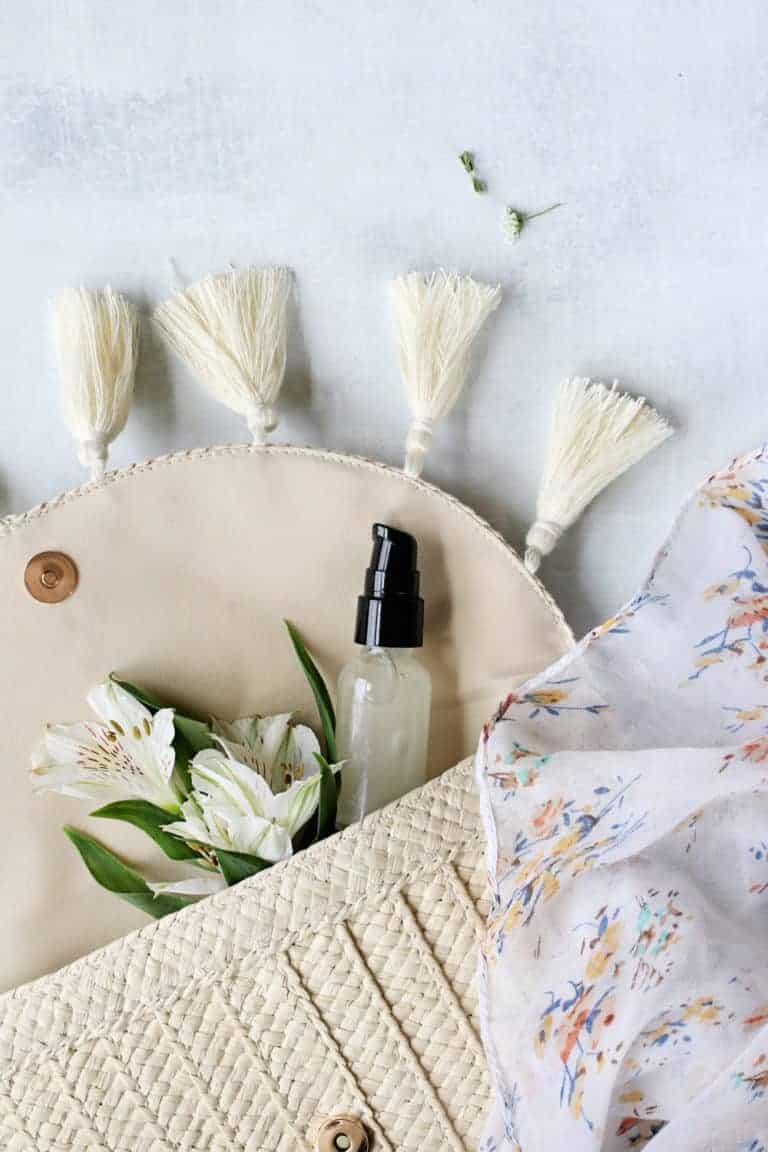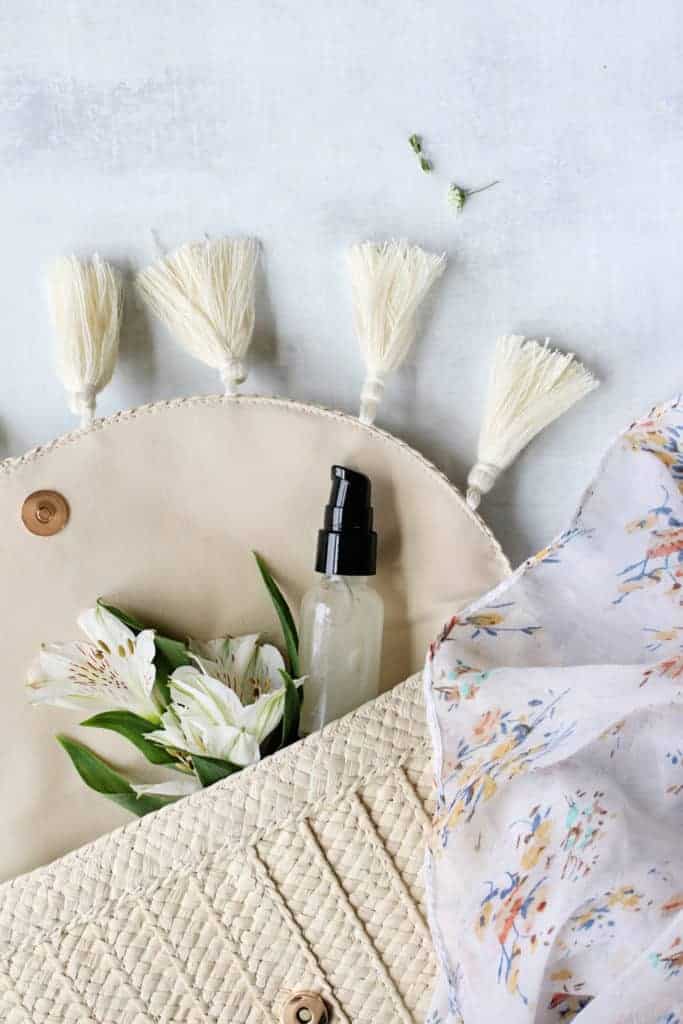 The Best Essential Oils for Hand Sanitizer
The purpose of adding essential oils is two-fold. They contribute by:
1. Replenishing moisture and nutrients
.
Alcohol is tough on skin, which is why most commercial hand sanitizers contain humectants to replenish moisture that's been stripped away. While your homemade hand sanitizer should hopefully contain glycerin, aloe vera, or some other humectant to lock in moisture, essential oils' effects can also help to replenish lost nutrients and soothe dry, chapped skin.
2. Providing additional antibacterial benefits
.
Studies have shown that certain essential oils have antimicrobial properties [source]. By adding select oils to your homemade hand sanitizer, you can improve its effectiveness.
Plus, and I'd be remiss not to mention it, essential oils provide aromatherapy benefits like boosting your mood, relaxing tension in the body, and even helping you concentrate. So while I recommend choosing oils with proven antimicrobial benefits, feel free to add in the oils you love, too.
But which essential oils are the most effective? Here are the top 6 antimicrobial oils, according to science (click through to see the studies on each oil):
Cinnamon and clove are especially helpful in fighting respiratory infections during the early stages [source], so if you have some handy, I would definitely recommend using them. And mixing oils may even provide a bit of a synergistic effect, so feel free to combine several different oils for added benefit.
One caution: these oils are potent and can cause skin irritation. Use lavender or tea tree if using them with children.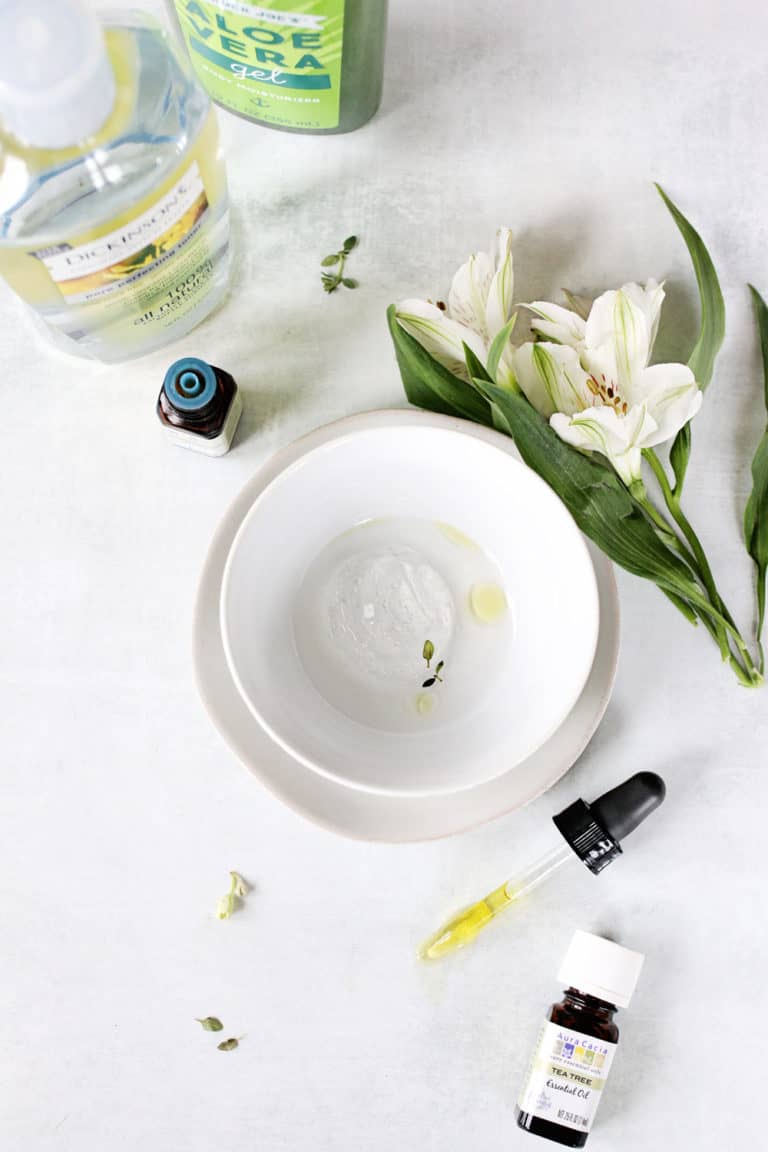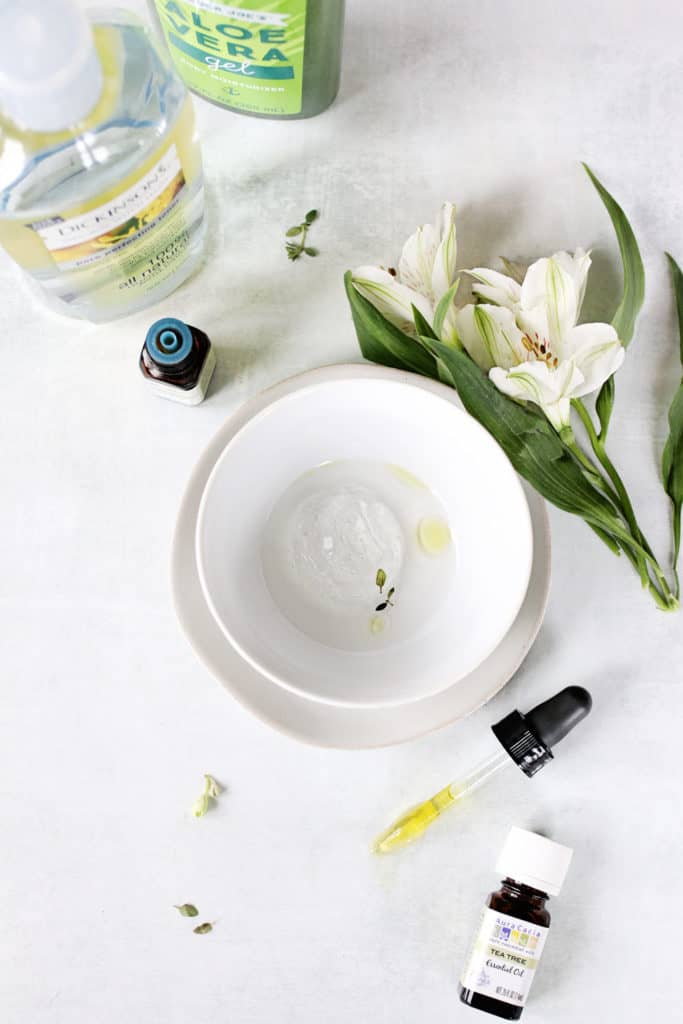 Homemade Hand Sanitizer FAQs
I can't find isopropyl alcohol—what else can I use?
You can use 3/4 cup of 190-proof grain (ethyl) alcohol along with 1/4 cup of aloe vera gel. It must be 190-proof, though, to ensure it has the right proportion of germ-killing power the CDC recommends. Don't use other types of alcohol (such as methanol and butanol) because they're toxic.
My hand sanitizer is too thick and won't go in my bottle.
Add more liquid (rubbing alcohol or witch hazel—whichever your recipe calls for) until you get a more pourable consistency.
Can I use fresh aloe vera gel?
Yes, you can, but you'll need to keep the solution in the fridge and use it within 1–2 weeks.
How long will this last?
That depends on your ingredients.
If you're using all shelf-stable ingredients (and you don't add any water), it should last about a year. Most store-bought aloe vera gel lasts around 2 years, glycerin lasts about 4–6 years, and witch hazel 4–5 years. Even diluting those ingredients with alcohol and essential oils shouldn't drastically decrease their shelf life. If you don't plan on using it up right away, then store extra sanitizer in the refrigerator.
If you're using fresh aloe vera gel or you happen to water down your recipe with water, it will go bad much faster. Store it in the refrigerator, and use it within 2 weeks.
How should I store my hand sanitizer?
We use ours up really quickly, so I never bother refrigerating it. If you plan on making enough hand sanitizer to last long-term, I would store the extra in the fridge until needed, just to be safe.
Where did you buy your bottle?
I like to repurpose old cosmetic bottles for my homemade bath and body recipes. If you don't have any, these 2-ounce pump bottles will work well.
And if you miss the convenience of the old hand sanitizers, why not empty one or two of those key chain bottles you have lying around and fill it with your own homemade sanitizer? You'll always have some at the ready, and you won't have to worry about the chemicals.
What other ingredients can I use?
Aside from those listed in the recipe notes, I can't make recommendations since I haven't tried any other ingredients. While there are plenty of recipes online for hand sanitizer that uses white vinegar or hydrogen peroxide, I can't guarantee those will kill germs like an alcohol-based (in the proportions the CDC recommends) recipe will.
This post was medically reviewed by Dr. Holly Smith, a board-certified physician in nephrology and internal medicine with a background in nutrition. Learn more about Hello Glow's medical reviewers here. As always, this is not personal medical advice, and we recommend that you talk with your doctor.
891