Today, quite frankly, has sucked. It seems like I'm behind on about a zillion deadlines, yet lost a huge chunk of productive time thanks to traffic, an oil change I forgot I scheduled (in rush hour no less), a trip to the store I put off until the last possible moment, and my cat's recent discovery that if I don't open the porch door when he sits and meows at it, he can annoy me into doing so by jumping onto my hands while I'm typing. Oh, and I'm trying to quit coffee. It's not going well.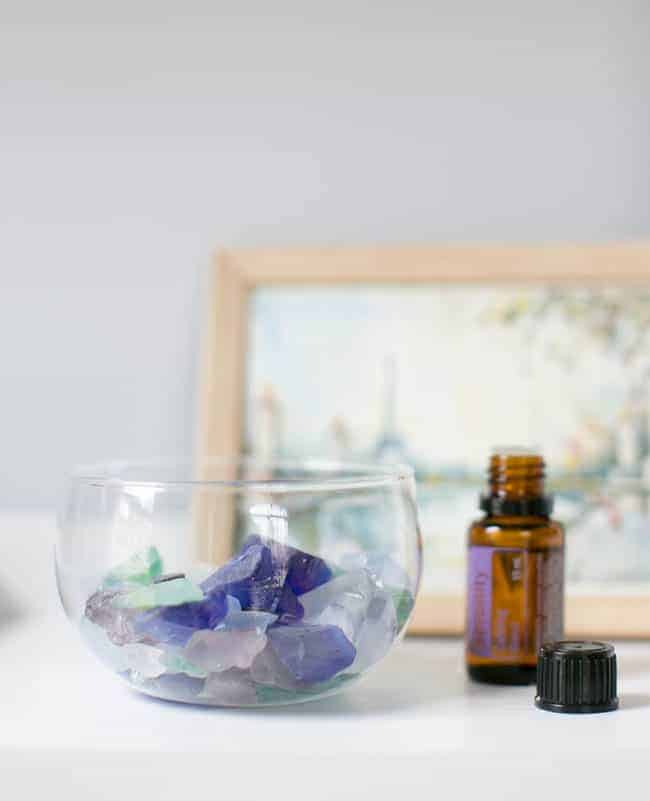 So, I'm sitting here hours past my normal work quitting time, irritated (did I mention a bunch of the keys on my laptop don't work because I spilled tea on it—while I was pulling an all-nighter last week?), and feeling pretty sorry for myself. It's easy to fall into these bad-mood traps, especially when you have something or someone to blame. But many times it's also pretty easy to get out of them, using simple tricks like meditation, exercise, paying attention to your breathing, eating better, and practices like aromatherapy.
We love DoTerra essential oils, and they've put together this awesome list of oils that can help you manage your moods, whether you're prone to occasional bouts of the blues, or agitation and anxiety are more your issue (guilty!). Read up on the different ways to use essential oils, then pick your favorites from the list below:
10 Best Essential Oils for Mood
Lavender is one of the most versatile oils, which is why we love it so much. In addition to calming and inducing sleep, it eases depression and anxiety. The lavender bottle is usually my first stop when I'm feeling overwhelmed.
Frankincense can help ground you when you feel anything but. It promotes relaxation and can help with depression.
If your blues are accompanied by low energy, try refreshing and invigorating wild orange. It's pretty hard to feel down in the dumps with this essential oil around, and it's been shown to increase positivity.
Peppermint has amazing calming powers. Not only does it help soothe digestive upset and headaches, it boosts your energy, clears your mind, and has even been shown to improve cognitive performance. I keep a peppermint essential oil roller ball at my desk, and always keep mint tea in the house—I think of them as my "reset" buttons when I know it's going to be a long day.
You know that lovely, calming, slightly citrusy scent of Earl Grey tea? That's bergamot. It helps soothe anxiety and promotes the ability to let things go when we're clinging to bad feelings or situations.
If you're sad, ylang ylang can help take the edge off. It also helps lower your blood pressure, which is especially important if you're feeling upset or anxious.
Lemongrass' earthier cousin can help if your bad mood is rooted in nervous energy, anxiety or anger.
If focus, relaxation or sleep is what you're after, sandalwood is the essential oil for you.
This earthy, uplifting scent can promote concentration, relieve fatigue and even have antidepressant-like effects.
You know chamomile for its sleep-inducing powers, but this calming oil also eases depression and sadness, and promotes relaxation.
What are your favorite essential oils for managing your mood?
Photo by Lindsey Johnson, Graphic by Gaby Burger
927