This is a sponsored post written by me on behalf of NOW®. All opinions are my own.
No matter the season, the weather or the ingredients, I have never met a salad I didn't like. But summertime, thanks to the heat and humidity, just so happens to turn my affection into a full blown obsession.
After eating my hundredth kale salad of the season, it occurred to me that I've been thinking about my salads all wrong. Yes, salads are a great way to get those healthy foods into your diet. But what about the nutrition-packing potential of an often overlooked salad staple: the dressing?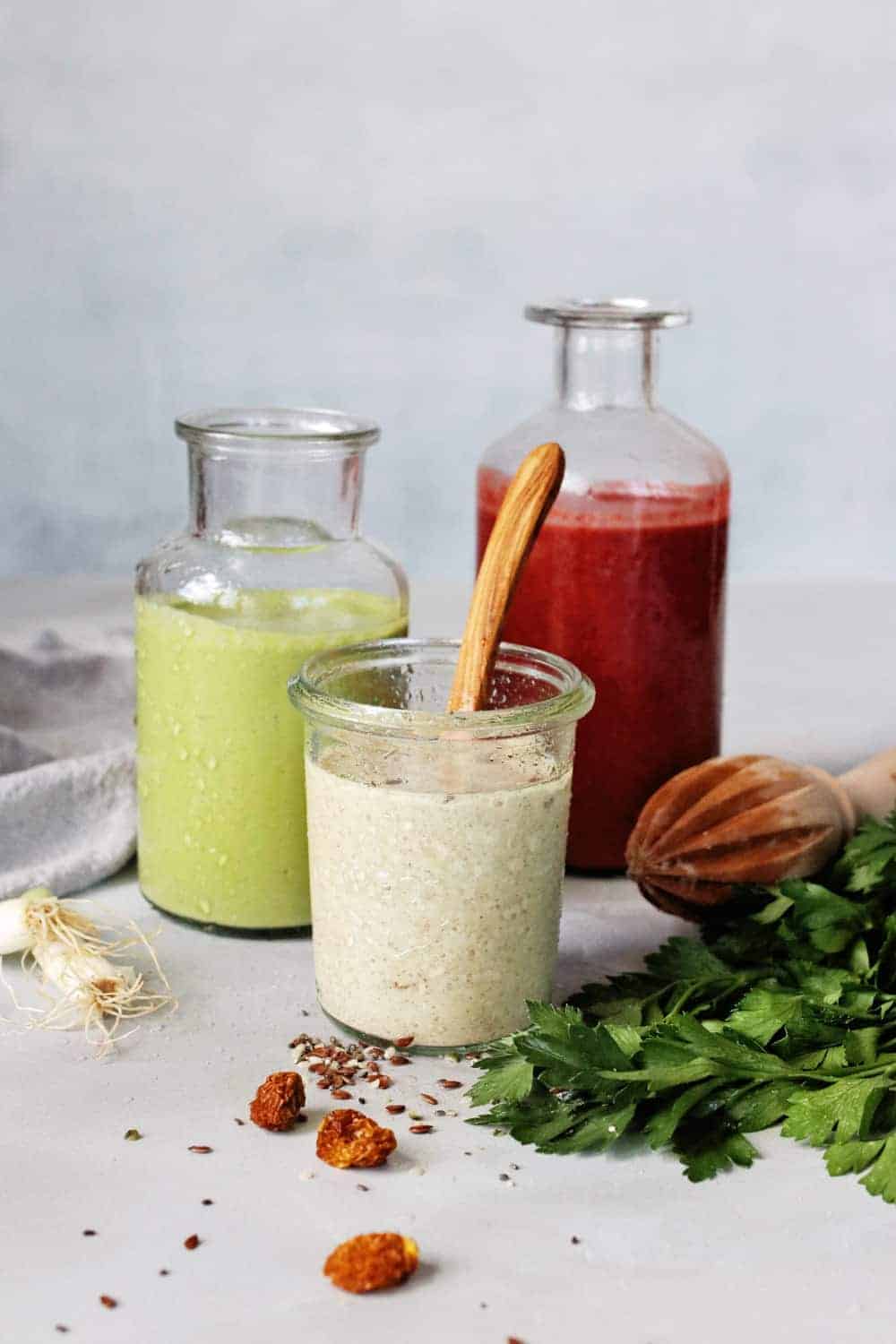 Toss in some adaptogens here and some probiotics there. Even add some herbs, seeds and healthy fats if you have them. They blend right into most dressings and are usually so subtle you won't even know they're there. Or go ahead and skip blending them in if you like the texture of seeds in your dressing!
Here are three superfood MCT oil salad dressing recipes to help you add an extra dose of nutrition to your greens.
Superfood MCT Oil Salad Dressing Recipes
Dressings are by far the most versatile part of any salad. Not only are they a blank slate you can add pretty much anything to, but it's so easy to swap in healthy-er ingredients. Think apple cider vinegar instead of balsamic, raw honey instead of white sugar and coconut MCT oil instead of olive (that last one's a personal favorite).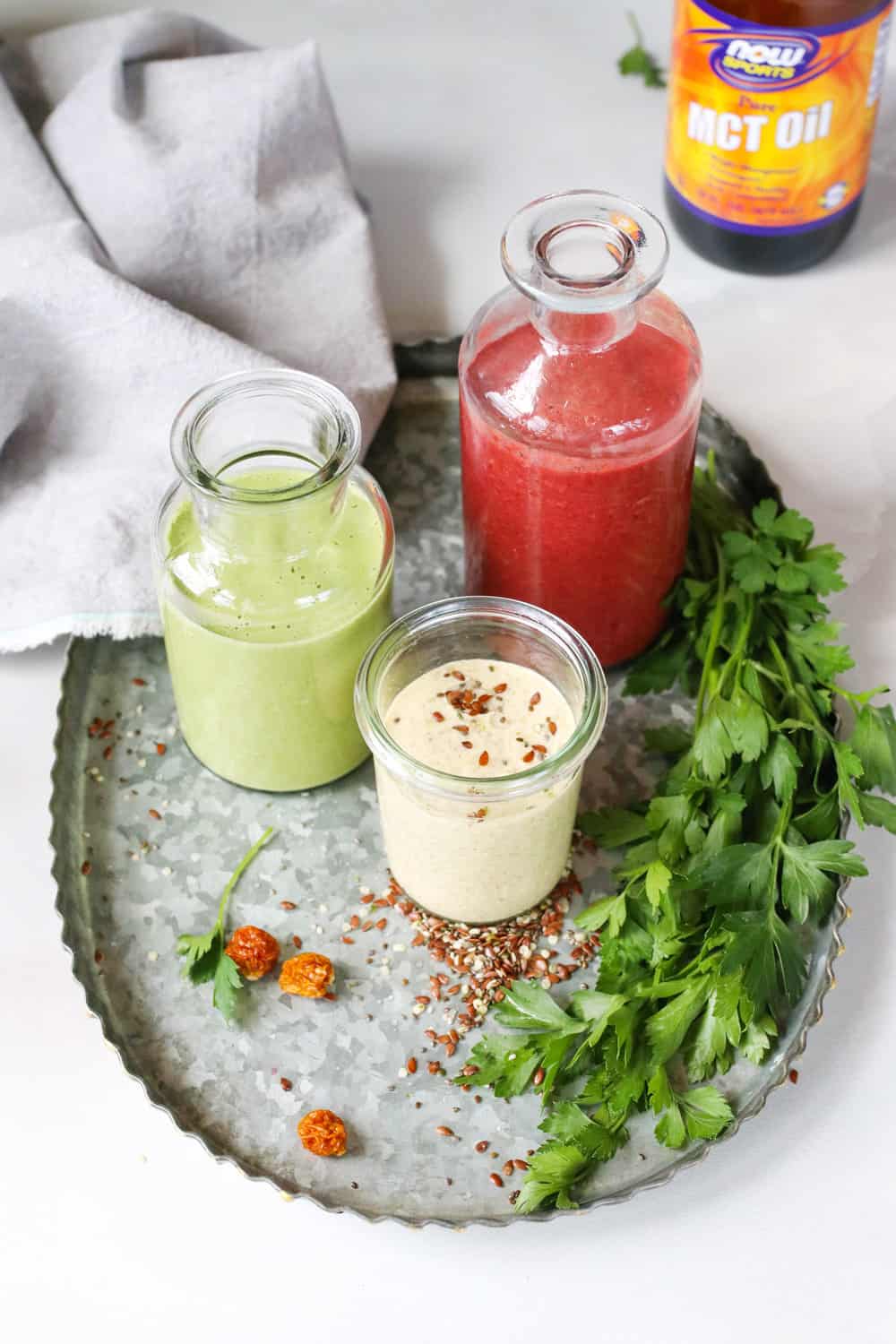 NOW® Sports MCT Oil has been a staple in my pantry for ages, but it wasn't until recently that I started adding it to more than just coffee and smoothies. Medium-chain triglycerides ("MCTs" for short) are a type of fat naturally found in coconut oil. They're more easily digested than other types of fats and are metabolized quickly by the liver.* This means that they're more likely to get burned as energy rather than stored as fat in the body.* They're so effective that some studies suggest that substituting MCT Oil for other fats may even help to support healthy weight and body composition.*
MCT oil has quickly become my salad dressing base of choice because it packs in so many benefits and doesn't taste strongly of coconut, so it works in a salad. Plus, unlike other oils, MCT oil doesn't become rancid or degrade quickly. If stored properly, a bottle might last for years without a noticeable difference in taste.
Because it's so mild, MCT oil pairs well with a variety of vinegars and superfood ingredients. Feel free to play around with your own combinations and test out whatever you have on hand to make your own dressings. Here are some of my personal favorite dressing upgrades.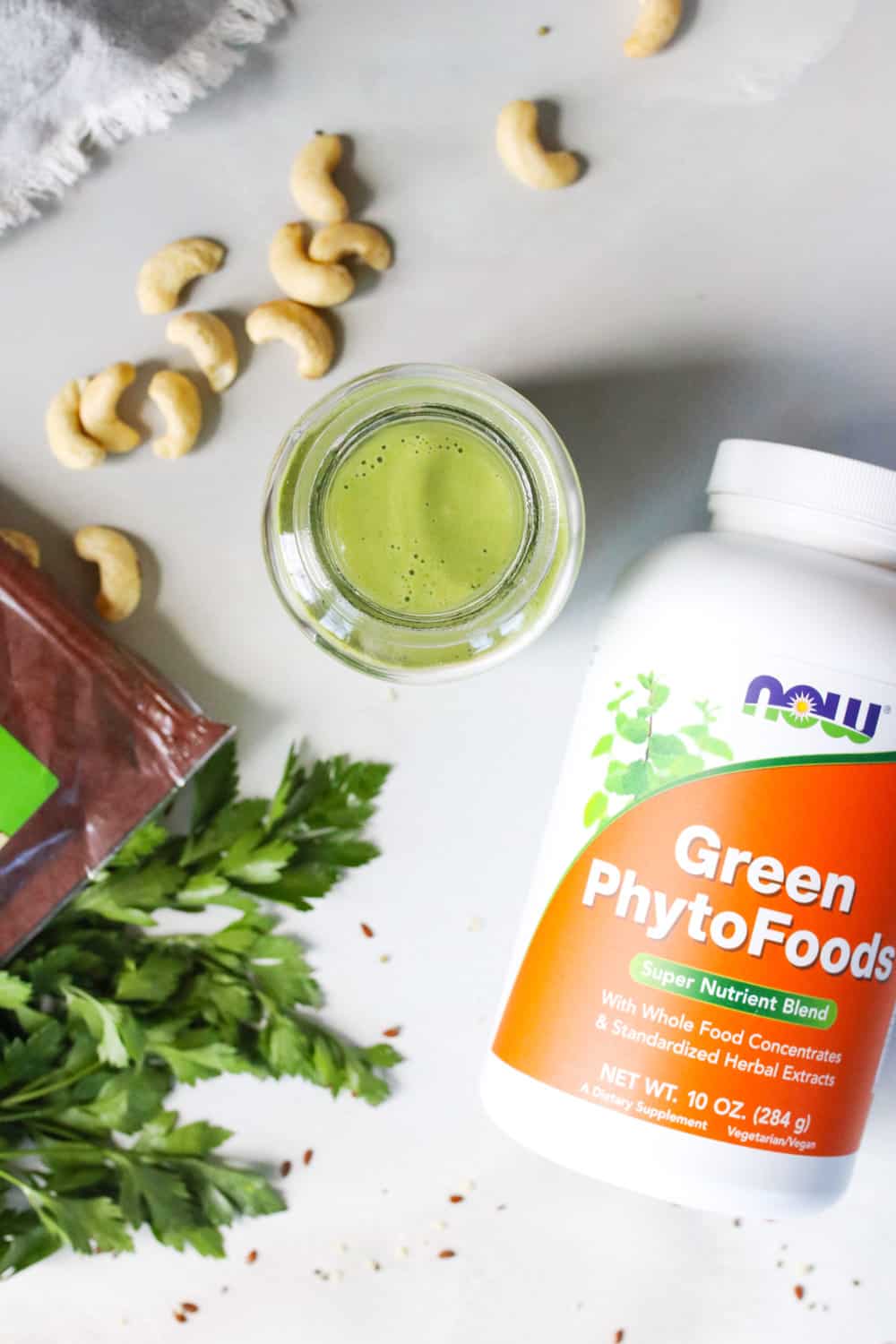 Goldenberries are an awesome source of potassium, fiber, and antioxidant vitamins A and C. I like to toss a few NOW Real Food® Organic GoldenBerries into the blender along with some other colorful berries for a naturally sweet vinaigrette. You can also sprinkle them directly on salads for extra crunch.
I love a good green powder, but it can often taste a bit strong in water alone. NOW® Green Phytofoods is a potent blend of vitamins, minerals, fiber, chlorophyll, enzymes and herbs. Just blend a teaspoon or two into your dressing to get the benefits without the grassy flavor.
Seeds add a little extra crunch to salads. This Triple Omega Seed Mix offers one of the best vegetarian forms of essential fatty acids on the planet in a convenient blend. It also contains quality plant-based protein and fiber as well as other naturally occurring nutrients.
Acai berries are said to be one of the planet's most nutritious foods. Not only are they free radical scavengers, but they help support a healthy immune system response.* NOW® Acai Liquid Concentrate nets you the equivalent to 35,000 mg of fresh acai per serving. Plus, NOW uses only solvent-free, freeze-dried Acai Berries to better preserve the integrity of the nutrients present in fresh acai.
And that makes me wonder: did salad dressings just become the new smoothies? Read on for the recipes.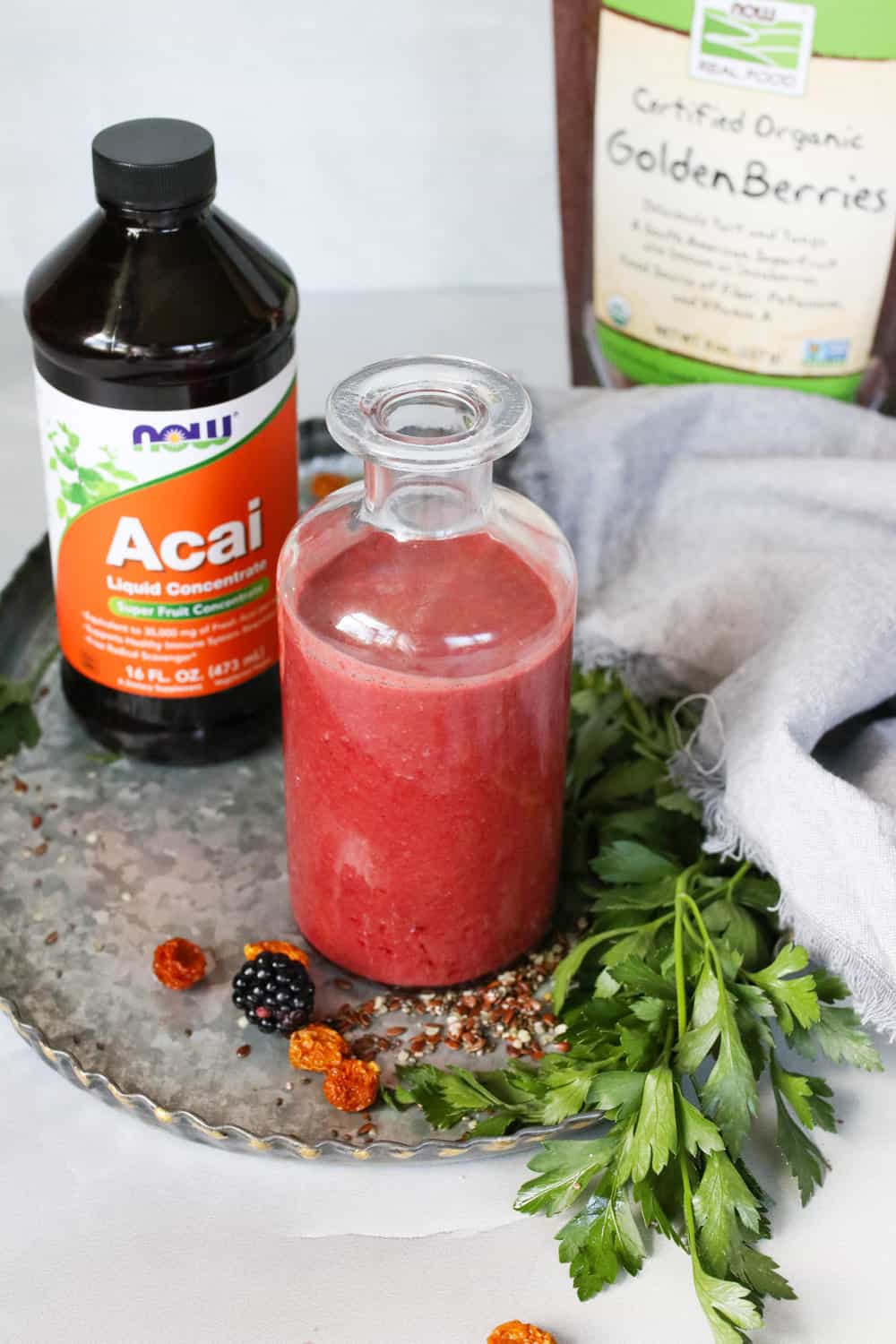 1. Green Goddess Dressing
Combine all ingredients in a blender and puree until smooth. If needed, add water until you reach the desired consistency.
2. Spicy Ginger Dressing
Puree in a blender until smooth or whisk by hand for a standard vinaigrette consistency.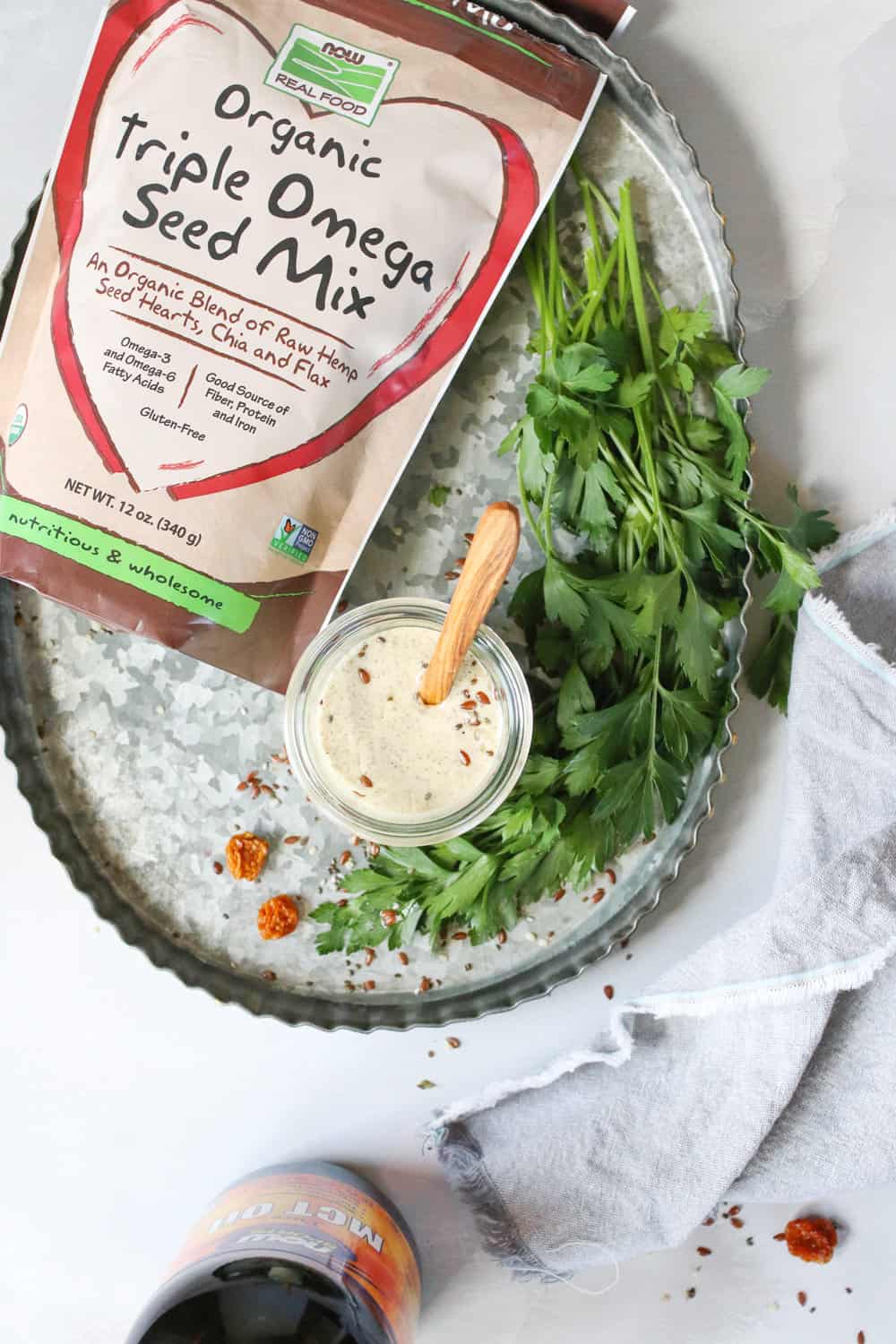 3. Antioxidant Berry Dressing
Combine all ingredients in a blender and puree until smooth.
4. MCT Citrus Vinaigrette
Add all the ingredients to a glass mason jar. Shake well to combine.
*These statements have not been evaluated by the Food and Drug Administration. These products are not intended to diagnose, treat, cure or prevent any disease.
131