My approach to meal prep has skewed towards haphazard rather than methodical and organized since I joined a CSA. I rarely fill the fridge with perfectly arranged meal bowls; instead, I'll roast some veggies, fry up some tofu, and come up with our meals on the fly. Having the basics on hand makes it easy to assemble everything once dinnertime arrives.
One must-have? A variety of sauces. I usually make one or two sauces a week and divide them up—half goes in the freezer for another week, half goes in the fridge for the current week. This strategy means I always have a freezer full of different sauces so I can pair them with whatever I get from the CSA.
These make-ahead sauces are the ones I turn to again and again for easy meal prep.
1 / 6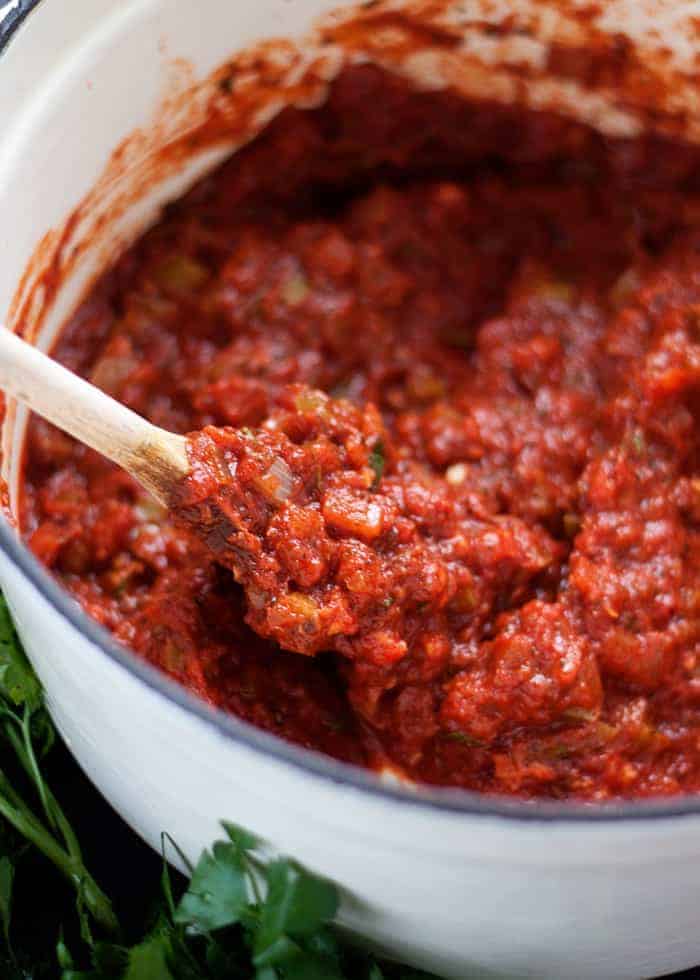 Tomato Sauce
If you stockpile one sauce, it should be tomato sauce. It doesn't get much easier than a pasta dinner! Add roasted broccoli and Italian sausage (I love Field Roast vegan sausage!) and you've got a well-rounded meal; use it as a topping for pizza, to dip polenta fries, or layer it in a homemade lasagna.
Get the recipe here: Italian Tomato Sauce from Kitchen Treaty
30