My approach to meal prep has skewed towards haphazard rather than methodical and organized since I joined a CSA. I rarely fill the fridge with perfectly arranged meal bowls; instead, I'll roast some veggies, fry up some tofu, and come up with our meals on the fly. Having the basics on hand makes it easy to assemble everything once dinnertime arrives.
One must-have? A variety of sauces. I usually make one or two sauces a week and divide them up—half goes in the freezer for another week, half goes in the fridge for the current week. This strategy means I always have a freezer full of different sauces so I can pair them with whatever I get from the CSA.
7 Must-Have Make-Ahead Sauces
These make-ahead sauces are the ones I turn to again and again for easy meal prep.
1. Tomato Sauce
If you stockpile one sauce, it should be tomato sauce. It doesn't get much easier than a pasta dinner! Add roasted broccoli and Italian sausage (I love Field Roast vegan sausage!) and you've got a well-rounded meal; use it as a topping for pizza, to dip polenta fries, or layer it in a homemade lasagna.
Get the recipe here: Make-and-Freeze Mushroom Pasta Sauce from Hello Nest

2. Hummus or Bean Dip
Hummus is a meal prep workhorse. I love putting a scoop on a salad or in a bowl full of roasted veggies.
Spread it in a pita and fill it with falafel and chopped vegetables or even use it as a base for a vegan pizza. I also love hummus and bean dip as an alternative to mayo on sandwiches and veggie burgers.
Get the recipe here: Roasted Garlic & Herb White Bean Dip
3. Pesto
No joke, I usually have about 5 different pestos in the freezer at all times. Pesto freezes beautifully and you don't have to limit yourself to basil—dill, mint, garlic scapes, ramps, asparagus, and cilantro are some of my favorites. Toss them with pasta, use them as a spread for sandwiches or crusty bread, or use them to add flavor to vegetables.
Get the recipe here: Cilantro Pesto or Walnut Pesto
4. Tahini Sauce
Tahini sauce! It's so easy and so, so good. It's my go-to salad dressing and my favorite sauce to drizzle over a meal bowl full of roasted veggies and crispy chickpeas. We also love using it as a dipping sauce for carrot fries and it's amazing tossed with roasted cauliflower, pomegranate seeds, and parsley.
Get the recipe here: Creamy Tahini Dressing
5. Romesco Sauce
If you've never made romesco sauce, it's time to start. I usually skip the bread, making my version completely inauthentic, but lower in carbs and still tasty.
It's a delicious spread for sandwiches and burgers, I love it on a pita pizza, and it's a flavorful alternative to ketchup for your fries.
Get the recipe here: Roasted Vegetable Pitas with Romesco Sauce from Delish Knowledge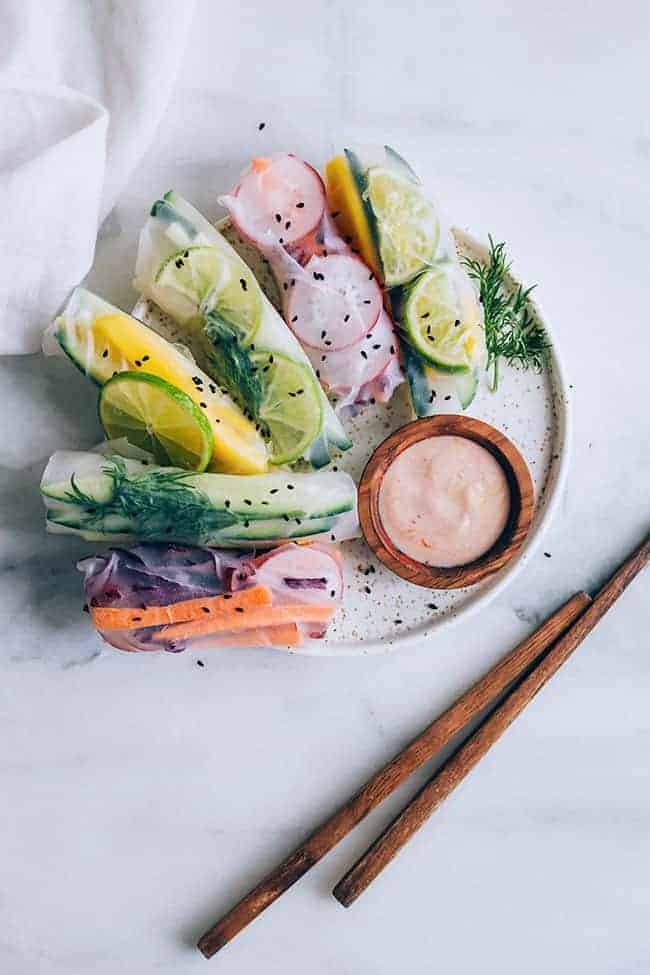 6. Peanut Sauce
Peanut sauce makes everything better. It's true. Steamed veggies and tofu are incomplete without a spoonful (or several) of peanut sauce on top.
I also like using it with summer rolls, it pairs well with chicken, and you can even use it as a salad dressing. Also? Kids love it so much, they might eat it by the spoonful.
Get the recipe here: Coconut Peanut Dipping Sauce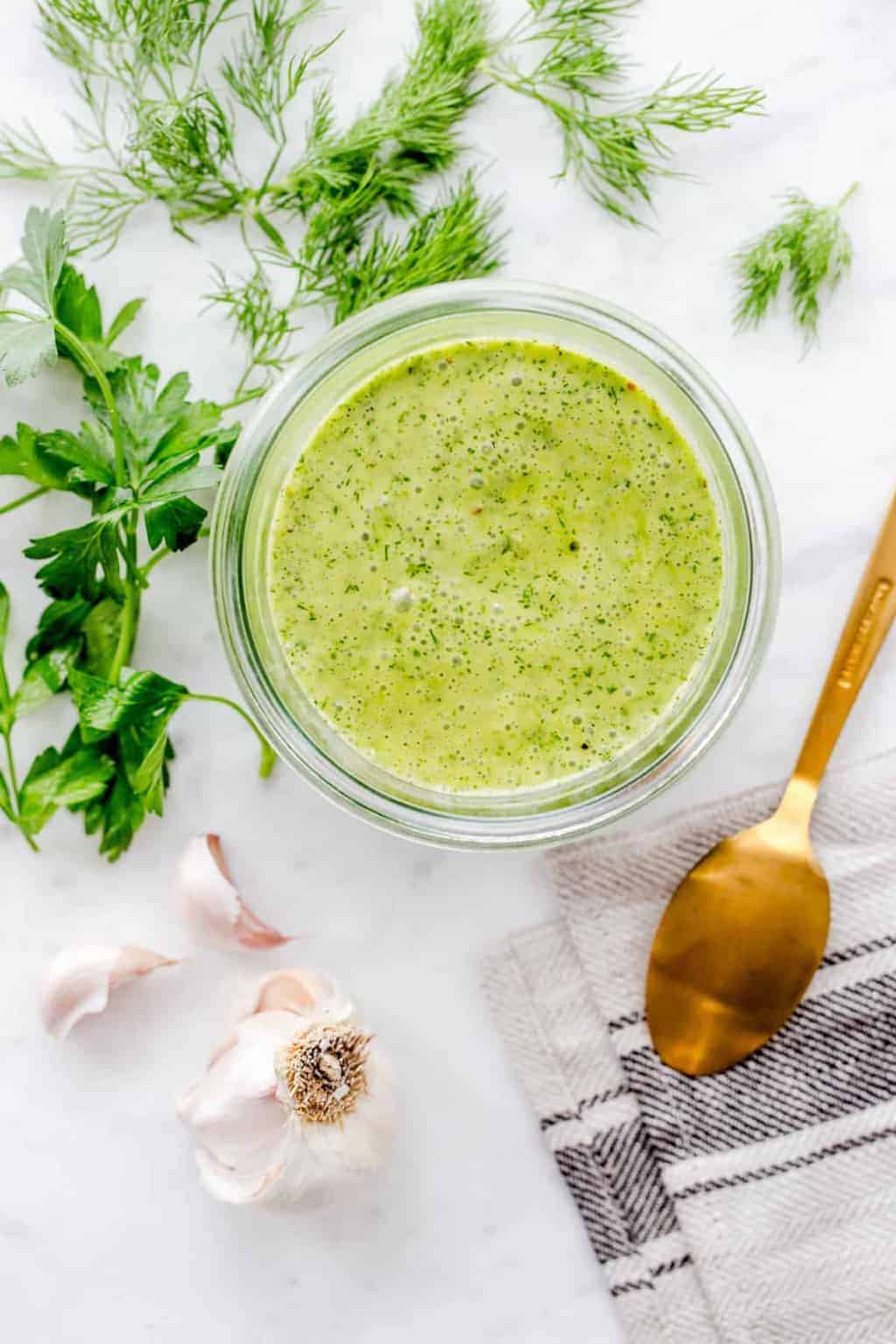 7. Garlic Sauce
A jar of garlic herb sauce in your fridge takes you just steps away from pumping up any quick meal. We love using it on cauliflower rice bowls, roasted veggies, chicken, pasta, salads - there's not a lot this sauce doesn't pair well with!
Get the recipe here: Garlic Herb Sauce
152