You know that heavy, bloated feeling you get after eating pasta, that is comparable to major PMSing? Yeah, it's the worst.
However, you can ditch the bloat by switching your basic spaghetti for this detox dinner made with zucchini noodles with cilantro pesto and heirloom tomatoes.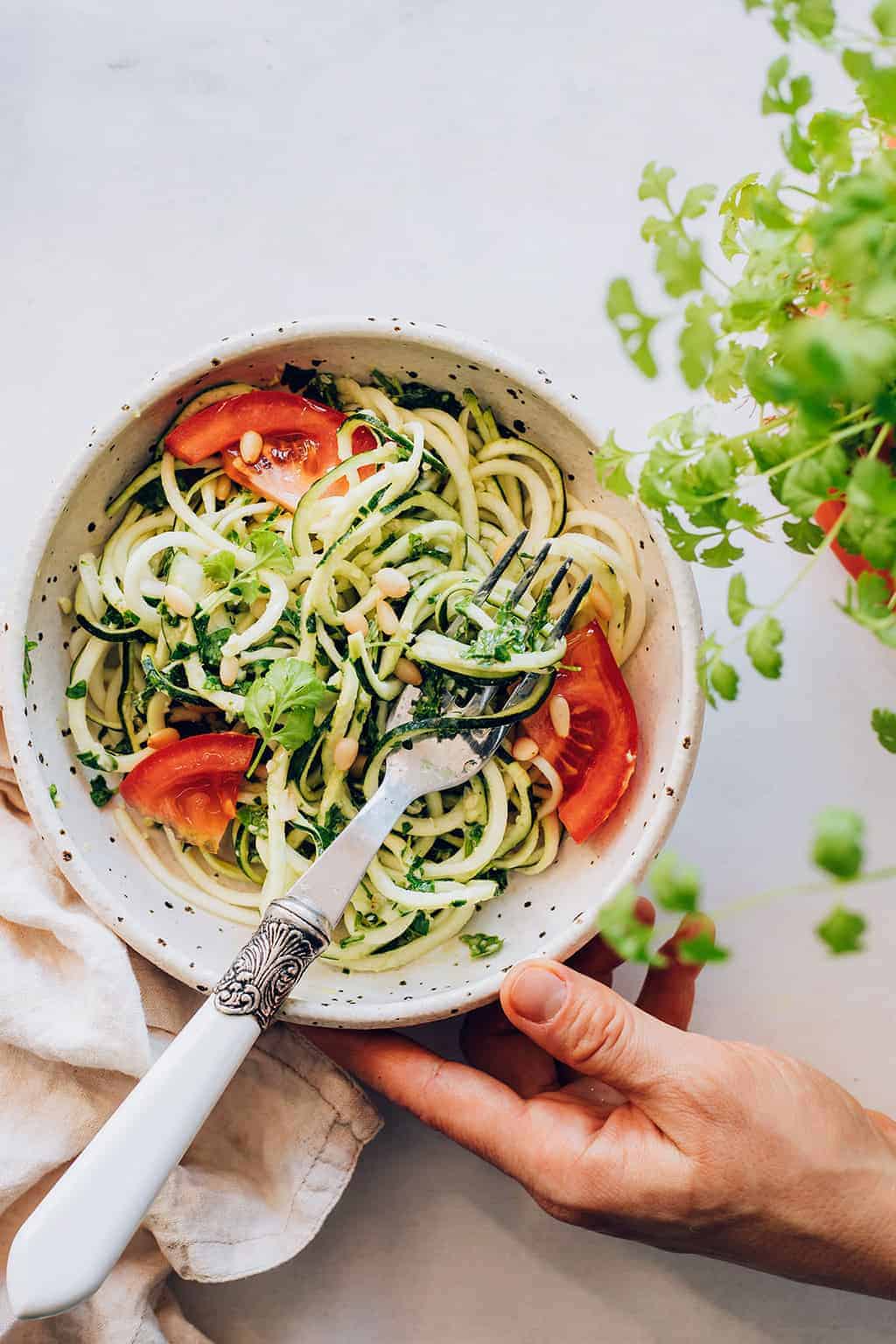 Now I know what you're thinking: 'Zucchini? I want my carbs!' And I 100% feel you. But it's not necessarily gluten that gives your favorite pasta its comforting taste: it's the combination of herbs and spices. Think garlic, cilantro, olive oil and fresh summer tomatoes, all of which are included in this recipe. And wait, there's more...
Can we talk about how amazing zucchini is for your health? It's like that friend who is really quiet and humble, always flying under the radar, but is insanely gifted and a joy to be around.
Who doesn't want that in their life? Zucchini contains high amounts of fiber, vitamin A and C, which helps your body rid toxins.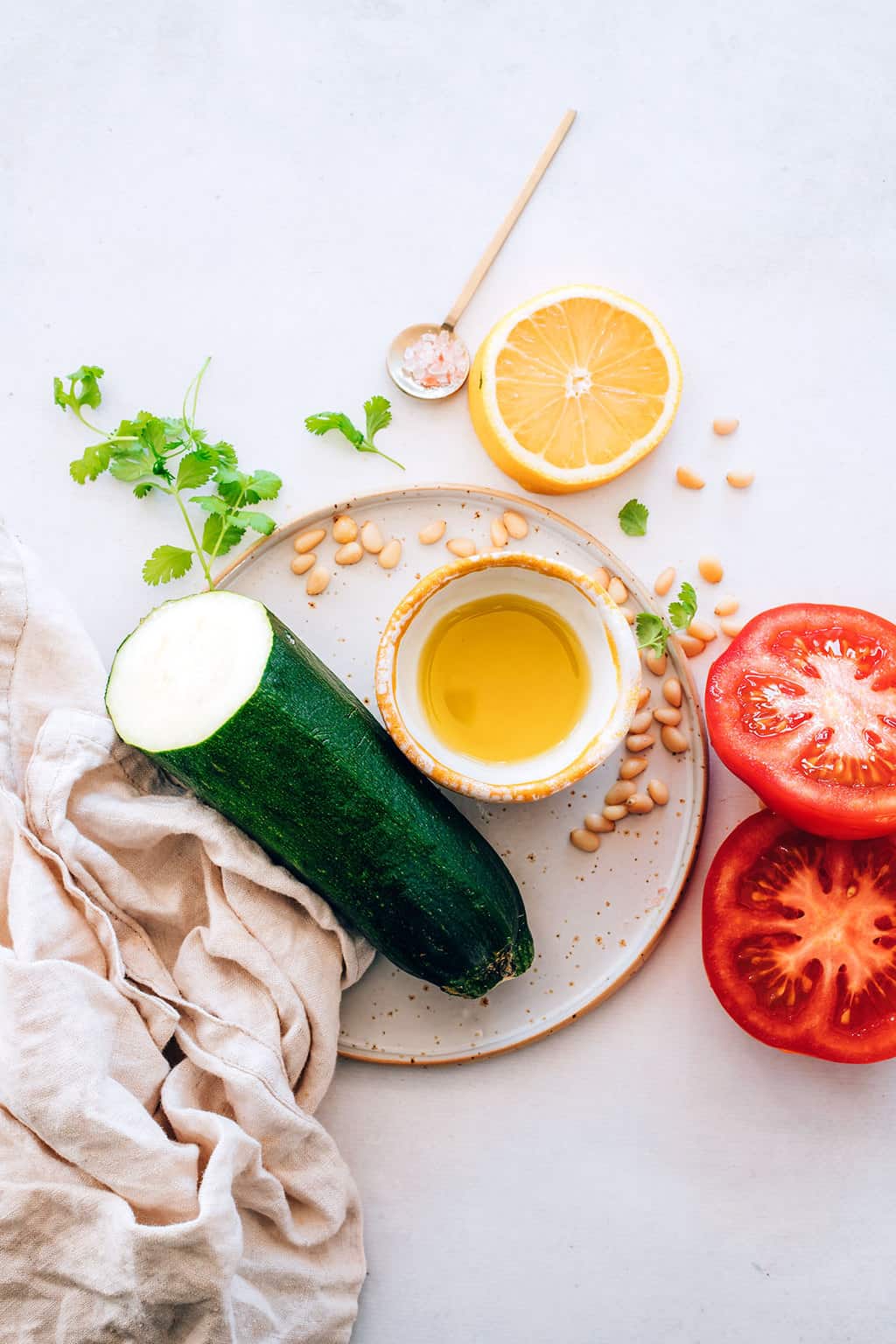 Speaking of detoxing, cilantro is also where it's at for cleansing your body of heavy metals and other toxins--you can even purchase cilantro tincture made specifically for heavy metal detox.
The other thing we love about cilantro? It contains beta-carotene, beta-cryptoxanthin, as well as lutein and zeaxanthin. These are all known as dietary carotenoids, which aid in decreasing risk for multiple cancers and diseases.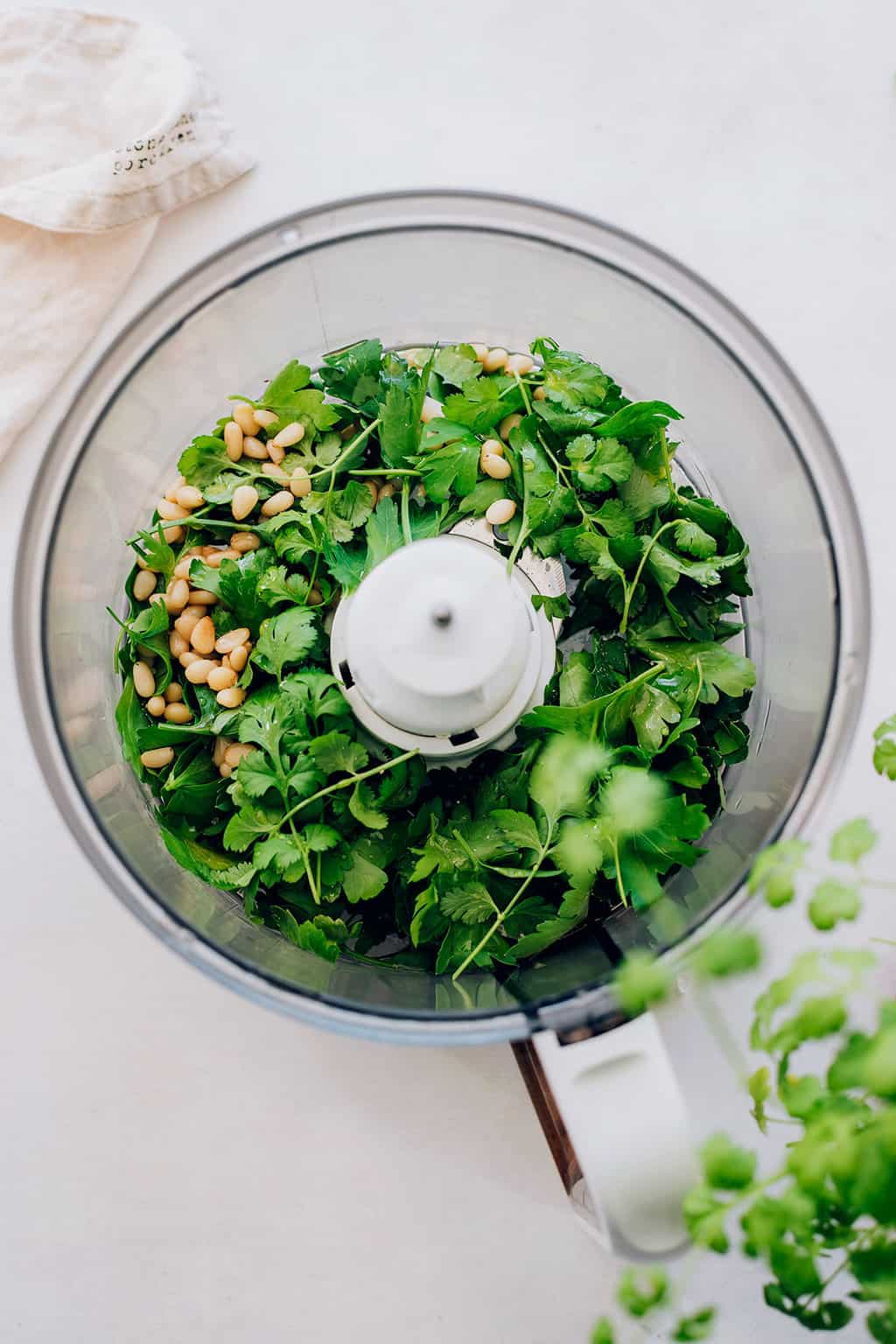 Pair that with gorgeous and flavorful heirloom tomatoes, and you're on your way to looking and feeling fabulous!
Zucchini Noodles with Cilantro Pesto
These zucchini noodles with cilantro pesto are a beautiful and refreshing dinner to serve at your summer dinner parties. Enjoy the slight crunch of each bite, with the robust, juicy flavor of an heirloom tomato as you dine under the glow of string lights with your favorite people. It's what summer is all about!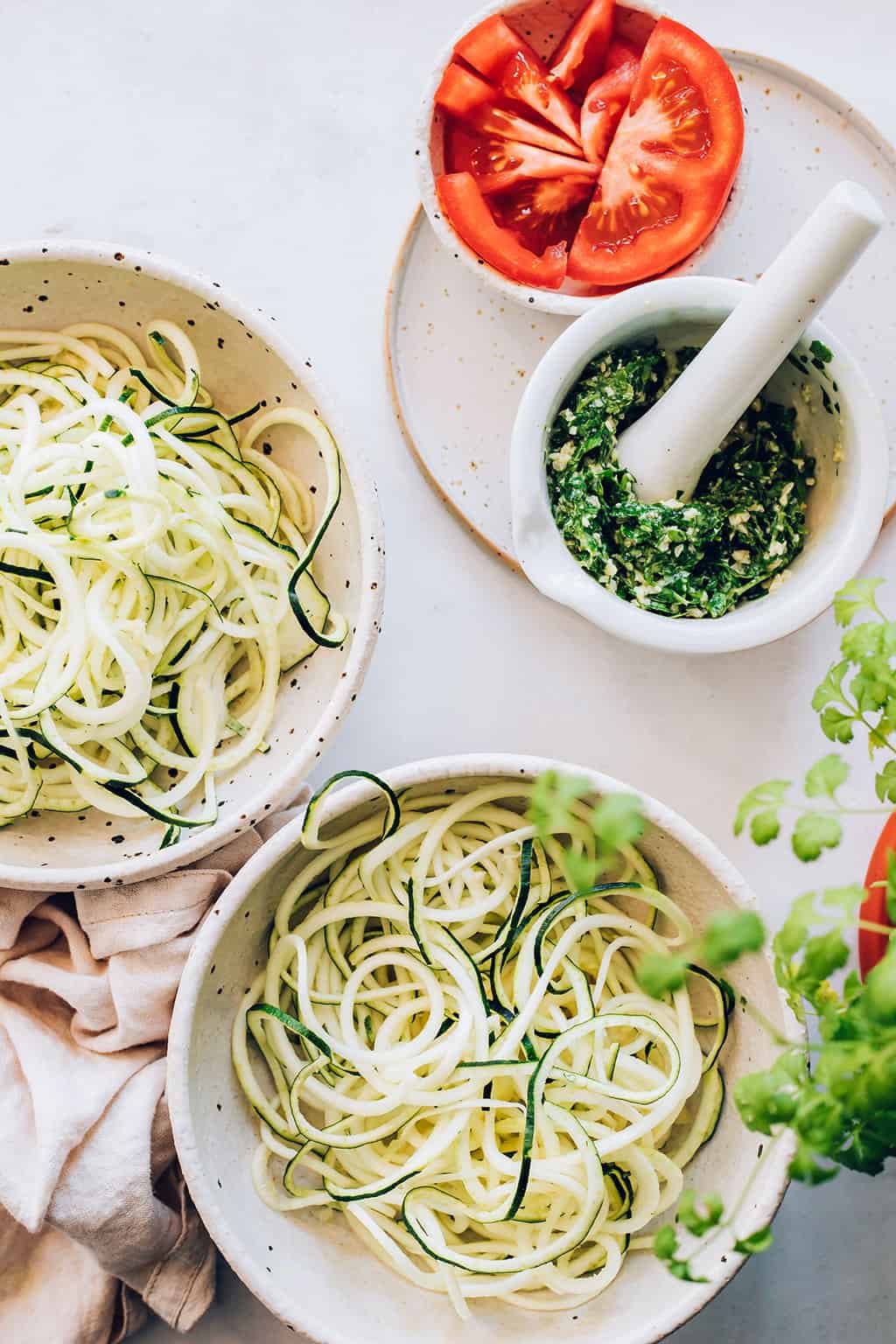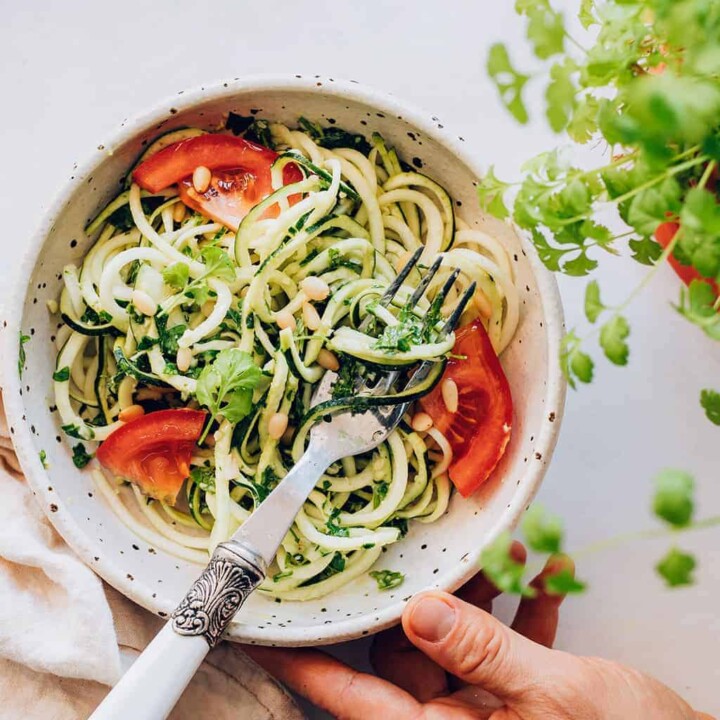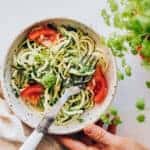 Print Recipe
Zucchini Noodles with Cilantro Pesto
Cilantro helps rid the body of heavy metals and toxins, making this a dinner with serious benefits.
Equipment
Spiralizer

Food processor

Skillet
Ingredients
For the cilantro pesto:
1

bunch cilantro

¼

cup

olive oil

Juice of ½ lemon

2-3

cloves

garlic

minced

¼

cup

pine nuts

½

teaspoon

salt
For the zucchini noodles:
2

large zucchini

1

tablespoon

olive oil

2

heirloom tomatoes

sliced

Pinch

of salt
Instructions
In a food processor, add the cilantro, olive oil, lemon juice, garlic, pine nuts, and salt. Pulse until finely chopped. If desired, transfer to a mortar and pestle to further grind and release flavors. Set aside.

Chop the ends off the zucchini so both sides are flat. Attach to a spiralizer using the thin julienne blade and make noodles.

Heat the olive oil in a skillet over medium heat. Add the zucchini noodles and sliced heirloom tomatoes. Heat and toss about 3-5 minutes until zoodles are tender, but still holding shape. Sprinkle with salt.

Top the zucchini noodles and heirloom tomatoes with the cilantro pesto and serve while warm. Enjoy!
Notes
If you're not a fan of cilantro, feel free to replace it with traditional basil pesto.
Store leftovers in the refrigerator for 2-3 days.
Photos by Ana-Maria Stanciu
60