Flavored honey is YUMMY, but it can also be difficult to find and when you do find it, it's pretty expensive. Those bees slurping up that delicious nectar work hard. You can make it at home in a flash with a few simple ingredients.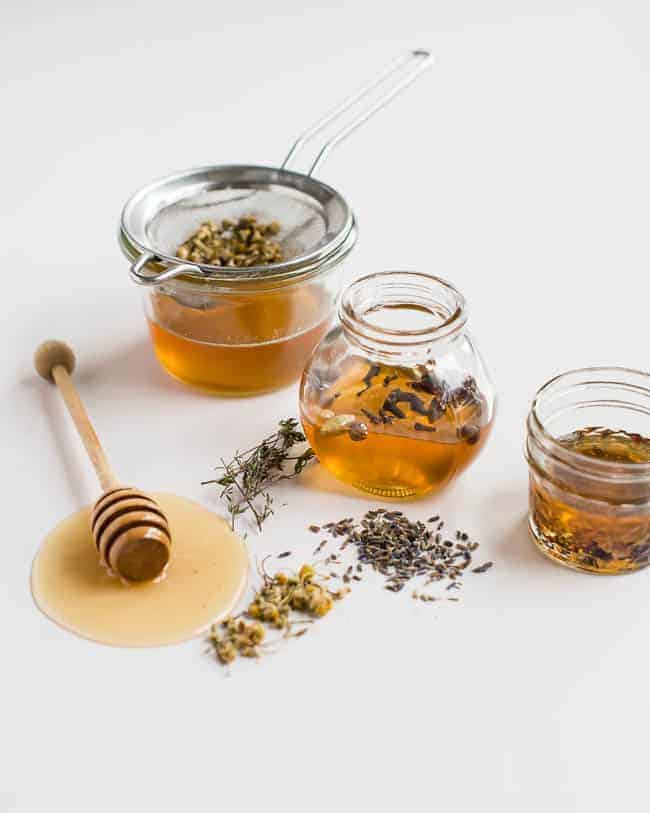 All you need is mild-flavored honey and dried herbs, spices, or flowers. Clover honey tends to be the mildest and least expensive choice, so that's what I use. (You can use raw or pasteurized.)
When it comes to the herbs, spices, and flowers, the sky's the limit. You can use one or combine a few for your own unique infused honey blend. You can even add loose dried teas to create interesting flavors.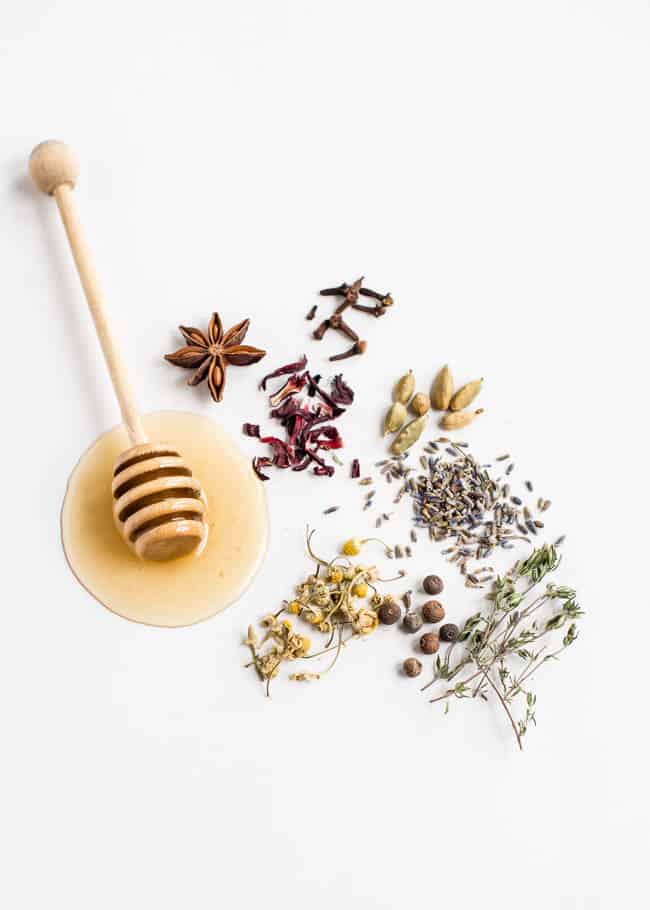 Flavor ideas:
Spices – fennel seeds, whole cloves, cinnamon stick, allspice berries, juniper berries, cardamom pods, dried ginger (candied works too)
Herbs – rosemary, thyme, sage, basil
Flowers – rose, lavender, chamomile, jasmine, hibiscus, violet
How to tips:
If you warm the honey before adding the flavoring agent, it will infuse more quickly. It doesn't need to boil, just place the bottle of honey in a warm water bath. But keep an eye on it, because heating it too much can make it caramelize and thicken. And with raw honey, overheating will impact its health benefits. If you don't warm the honey, then it will take a little bit longer for the flavors to infuse.
Be sure to use dried herbs, spices and flowers because of the risk of contamination or mold. The fresher the flavor agent, the stronger the flavor it will infuse. Whole spices are the way to go if you want clear honey, but you can also add ground spices and eliminate the straining step.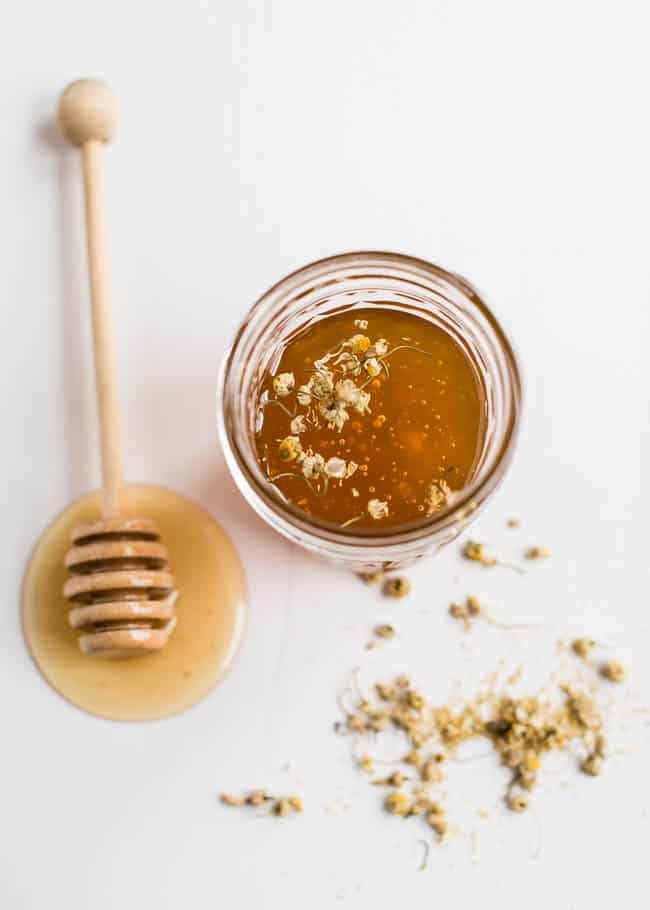 All you do is place the desired amount of the flavoring agent in a small jar and add the honey. Top it with a lid and place it somewhere dark and cool for a few weeks. You can taste it periodically to see how strong the flavor has become. When it tastes the way you want it to, strain out the flowers, herbs or spices and place it back into a jar with a tight-fitting lid. It will keep almost indefinitely.
How to use it:
1. Sweeten tea, lemonade or warm milk
2. Drizzle over yogurt, oatmeal, or fruit
3. On toast, pancakes, crepes, or baked goods
Have you ever tried infused honey? What's your favorite flavor?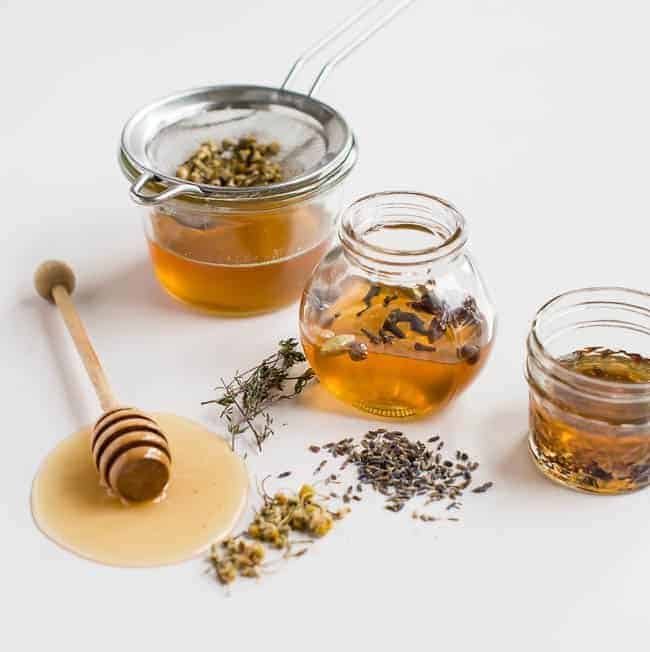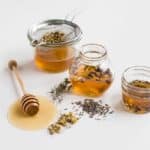 Print Recipe
Flower + Herb Infused Honey
A quick, easy way to infuse honey with the flavors of flowers and herbs without breaking the bank.
Equipment
16 ounce jar with lid

Mesh strainer
Ingredients
8

ounces

clover honey

1

Tablespoon

dried flowers

lavender, roses, chamomile, etc. OR 1 teaspoon dried herbs (not ground) OR whole spices
Instructions
Place the desired flower, herb, or spice into a jar and fill it up with honey. Screw the lid on and set somewhere dark and cool for 1-2 weeks.

Periodically taste the honey to test the level of flavor.

Strain the honey through a sieve to remove the flowers, if desired. (Warming the honey up a bit in a pot of hot water helps with the straining process.)
Notes
Store in a dark cupboard. Will keep a very long time.
42