Outdoor entertaining season is here, and once you have the menu and drinks covered it's time to think about something equally important – the lighting! I absolutely love making my own candles, but to be honest, the wax can make it a messy, time consuming job. So I was elated to come across this quick and easy, not to mention gorgeous, process for making mason jar candles.
You'll have a candle in less than five minutes, there's little mess, and you can easily customize the contents to whatever fruits, vegetables, or flowers are in season or that you have on hand. They really are the perfect addition to any table setting.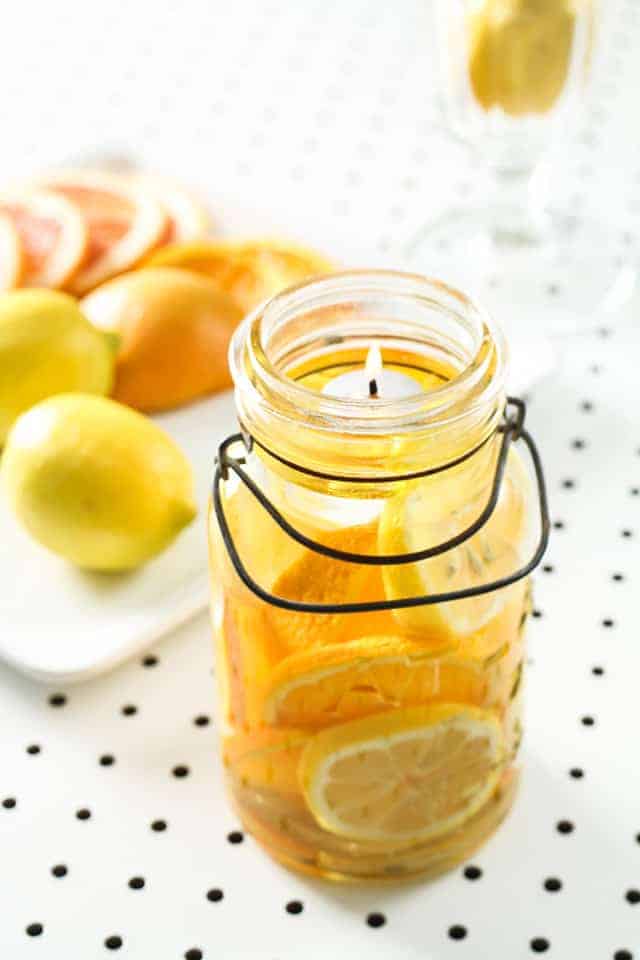 DIY 5-Minute Mason Jar Candles
The longest part of the process will be your prep. Slice fruit, or peel long thin strands of veggie skins for a unique filler. Those flowers getting close to the end? Pop off the heads and submerge them in water -they'll stay looking great for a few more days.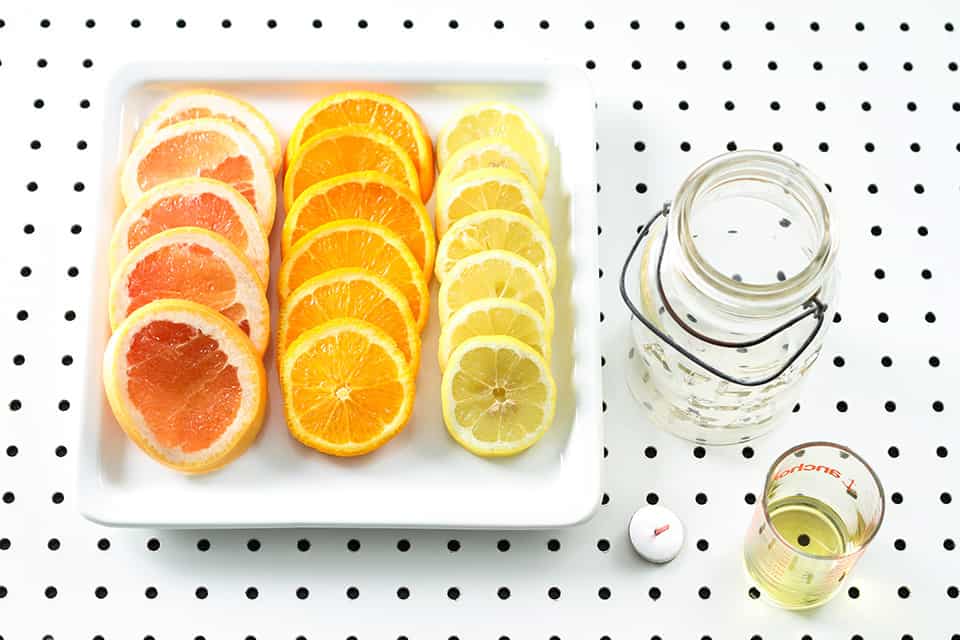 Supplies needed
Ball jar or other glass container
Fruit, flowers, or other items that will tolerate water
Tap water
Olive oil (vegetable oil and other oils work as well)
Essential oils (optional)
Instructions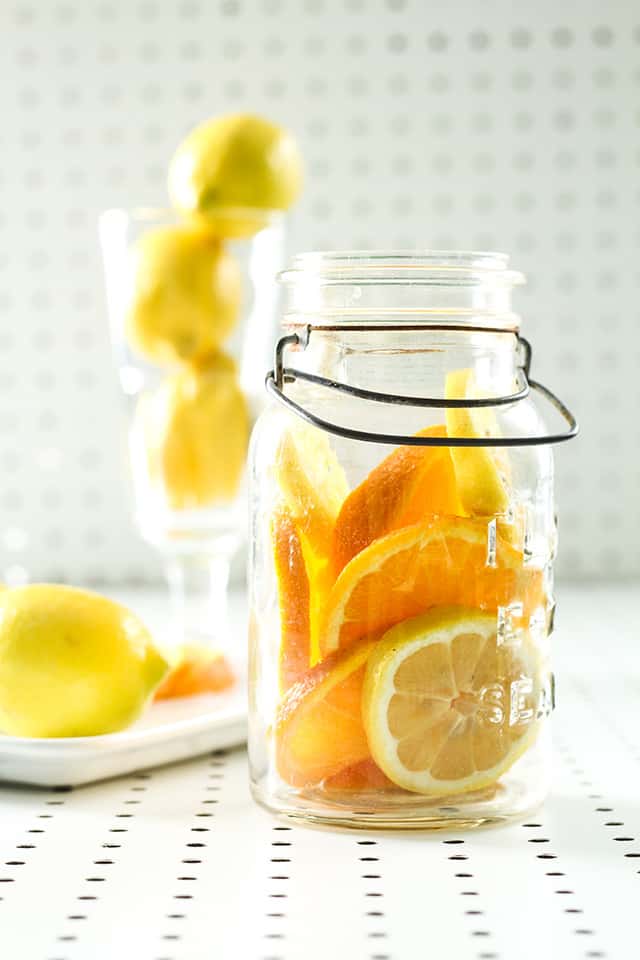 Fill a glass jar with anything pretty that tolerates water. I used oranges and lemons but you can really customize your candles for whatever is in season. Flowers look great submerged in water, too!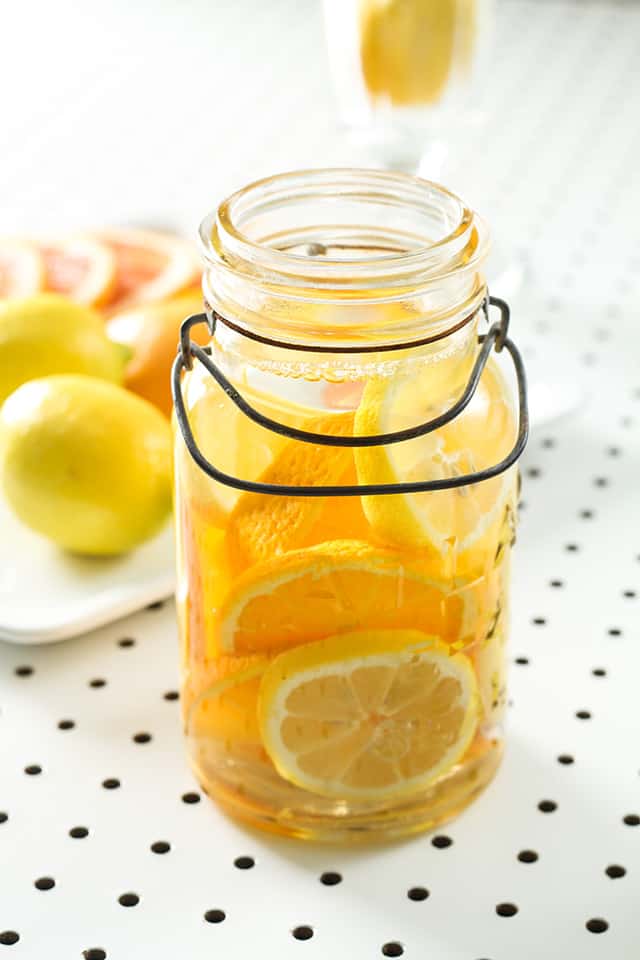 Cover the objects in the jar with water. Bring the water line near the top of the jar, but be sure to allow room for your oil and wick.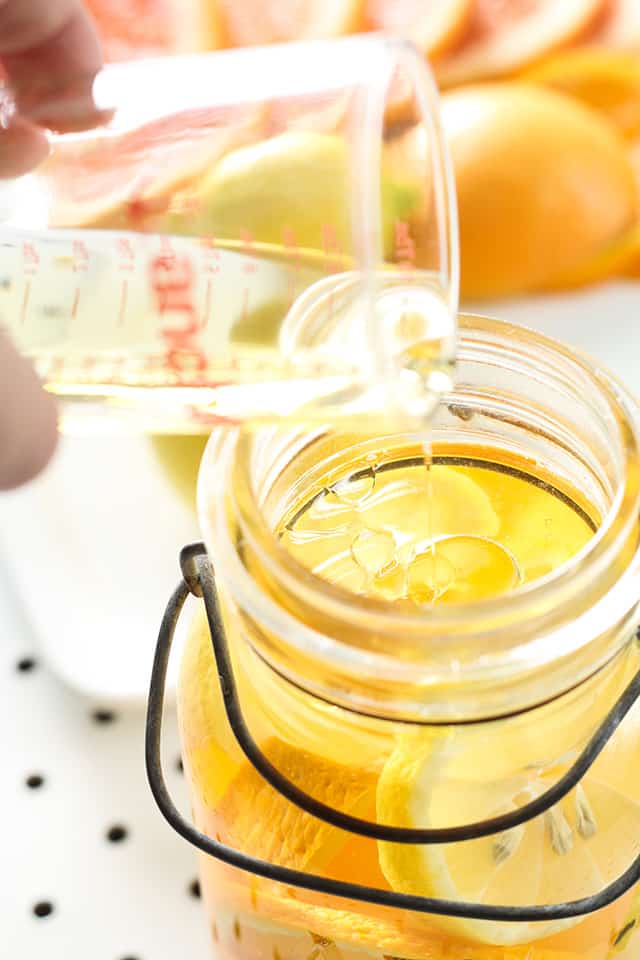 Add at least 2 tablespoons olive (or other) oil. The more oil you add the longer you candle will burn. If you want to scent your candle, add in 20-30 drops of essential oils.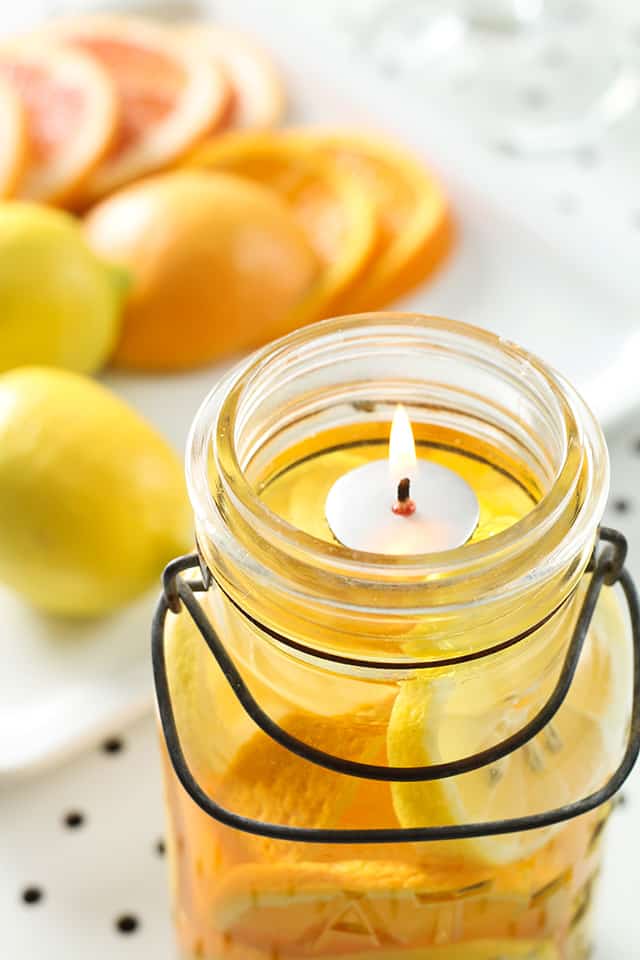 Lastly, add the floating wick. Light, and enjoy for hours!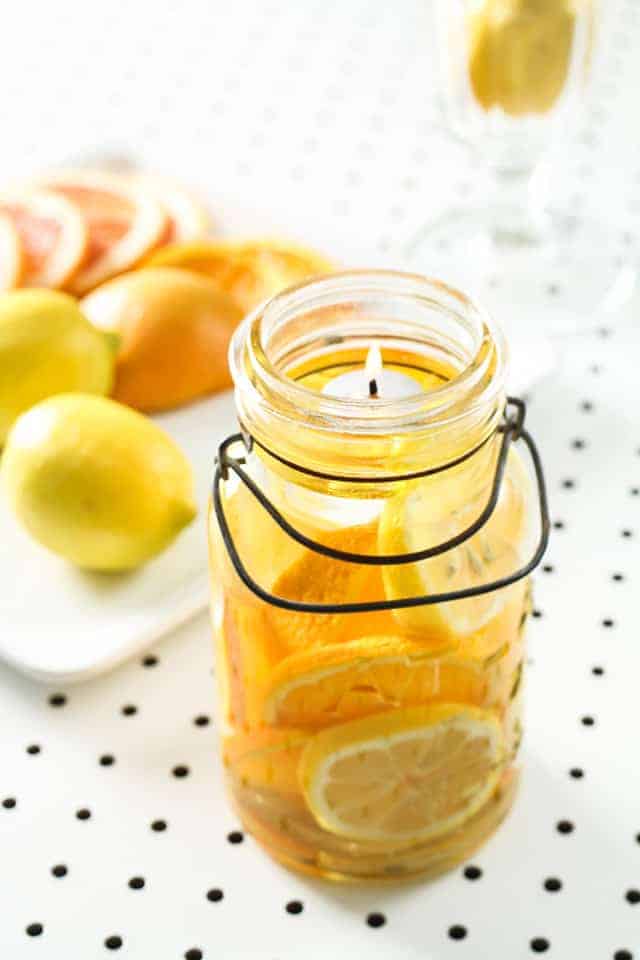 117