Natural options for skincare and makeup get a lot of attention, but one of the most difficult – and most important – switches for me was 'greening' my mouth care routine. Yes, do-it-yourself toothpaste is one of the toughest transitions – second only to DIY deodorant! – if you've used commercial products for years. Having fresh breath and healthy teeth is important and these do-it-yourself dental products won't let you down.
And don't worry, if you're not yet into DIY, we've found the best natural products to make brushing and flossing safe and effective.
4 / 6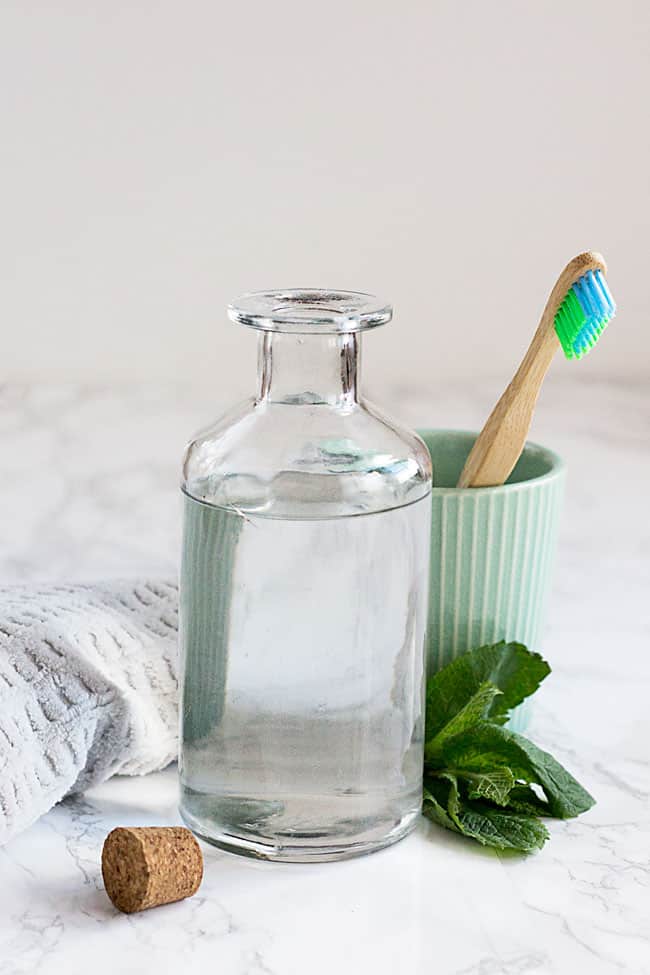 Freshen Breath Naturally
If you needed another reason to avoid commercial mouthwash, some scientists now believe that alcohol-based mouthwashes are partly responsible for the worldwide increase in oral cancer. It is believed that alcohol dehydrates cells in the mouth, which then allows carcinogens to more easily permeate the skin and cause cancer. So, while you think you're doing something good for your teeth and gums every time you swish, you might really be making things much, much worse.
But the good news is that you can still get the disinfecting benefits of mouthwash without the alcohol. This DIY minty mouthwash uses peppermint and tea tree essential oils to freshen breath, kill bad germs and leave your mouth feeling sparkling clean. It also contains minerals to help replenish mineral stores in your teeth and gums, and baking soda to help remove stains and whiten teeth. Plus it tastes great!
13