Because shaving can be extra brutal in winter, it's no surprise that our legs might be looking less than stellar—and there's nothing quite like those angry, red bumps, unsightly ingrown hairs, and irritated skin to ruin a new outfit. Whether it was a dull razor, piping hot water, or not enough shaving cream, we've all been there!
Those dreaded razor bumps are actually caused by sharp hairs that curl around and re-enter the skin—ouch! Not only are they unsightly, but because the body considers the hair a foreign object, it usually results in redness, swelling, inflammation, and pain.
Thankfully, it's possible to get the redness and irritation in check without giving up shaving altogether.
8 Ways to Treat Razor Bumps and Burn—Naturally
Here are some natural remedies for your skin, before and after it encounters your razor, and just in time for colder temps.
1. Tea tree oil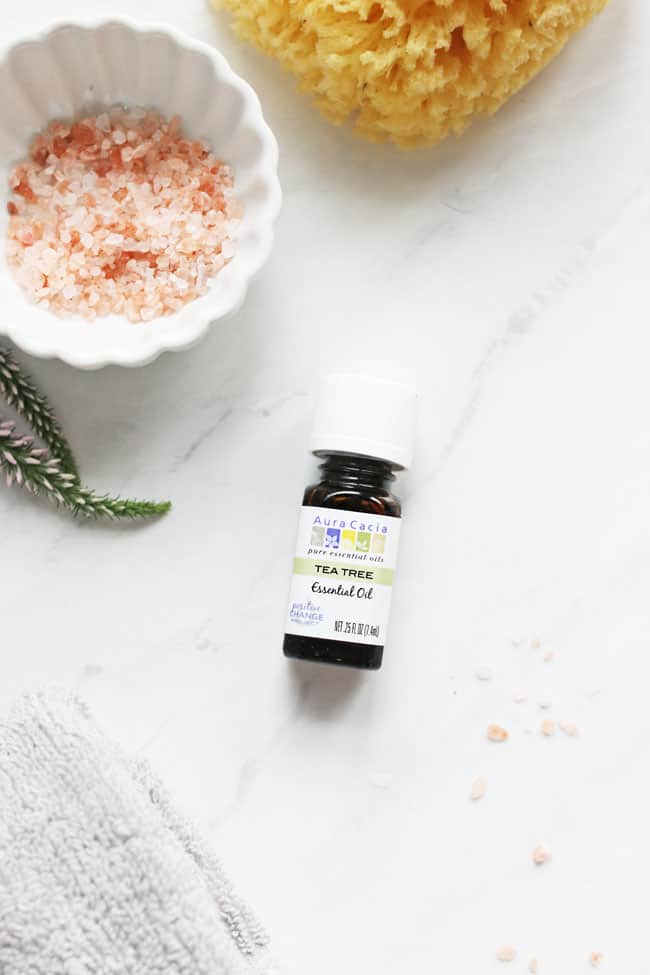 Like other oils, tea tree oil moisturizes, cleanses, and nourishes the skin. But what makes it different is that it's also naturally antiseptic and antibiotic [source]. It's these innate healing properties that make it perfect for soothing skin irritation and healing ingrown hairs.
Apply a small amount to razor bumps, and let the oil's natural astringent properties go to work soothing irritation, calming redness, and decreasing swelling.
2. Hot compress
Preparing the skin before shaving is just as important as healing the skin after shaving. To prevent razor bumps in the first place, lay a hot, damp towel over the area you're about to shave, and let it sit for 5 to 10 minutes. This will open the pores and make the hairs behave, so they'll be easier to shave.
If you already have razor bumps, using a hot compress will help reduce swelling and kill bacteria that might have been transferred from a dull or dirty blade.
3. Aloe Vera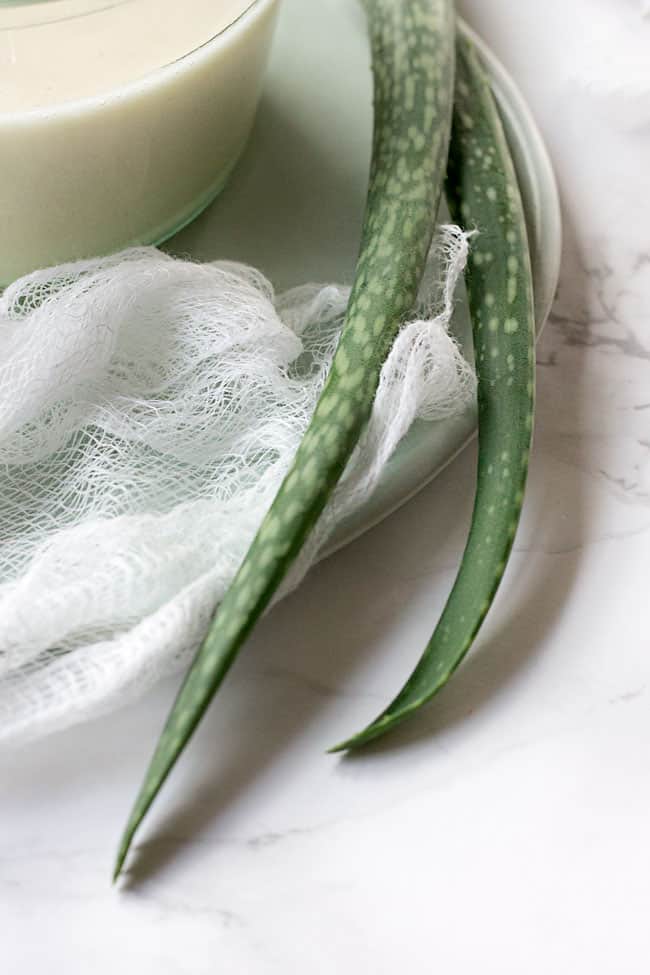 Aloe vera is well known for healing burns due to its antibacterial and anti-inflammatory properties [source]. Apply a small amount of aloe vera gel to razor bumps twice a day and massage in—don't rinse off! Continue until the irritation has subsided.
4. Salt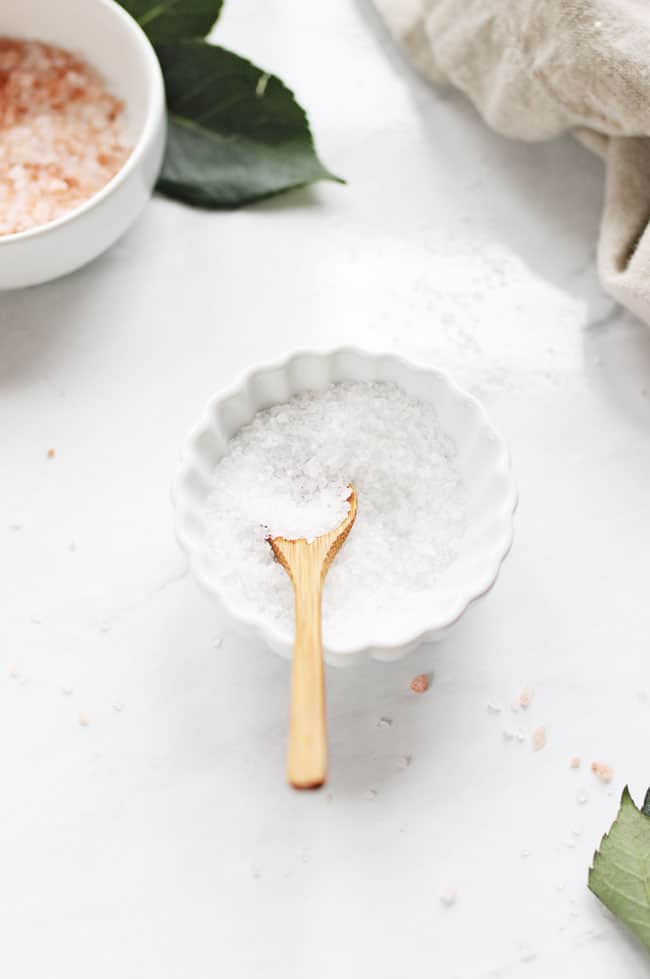 Salt is known to help increase circulation, reduce swelling, and discourage bacterial growth. Add 2 tablespoons of salt to 1 cup warm water, and stir to dissolve.
Dip a cotton ball into the saltwater mixture and gently dab on ingrown hairs. Let dry. Repeat this process daily until the ingrown hairs are gone.
5. Aspirin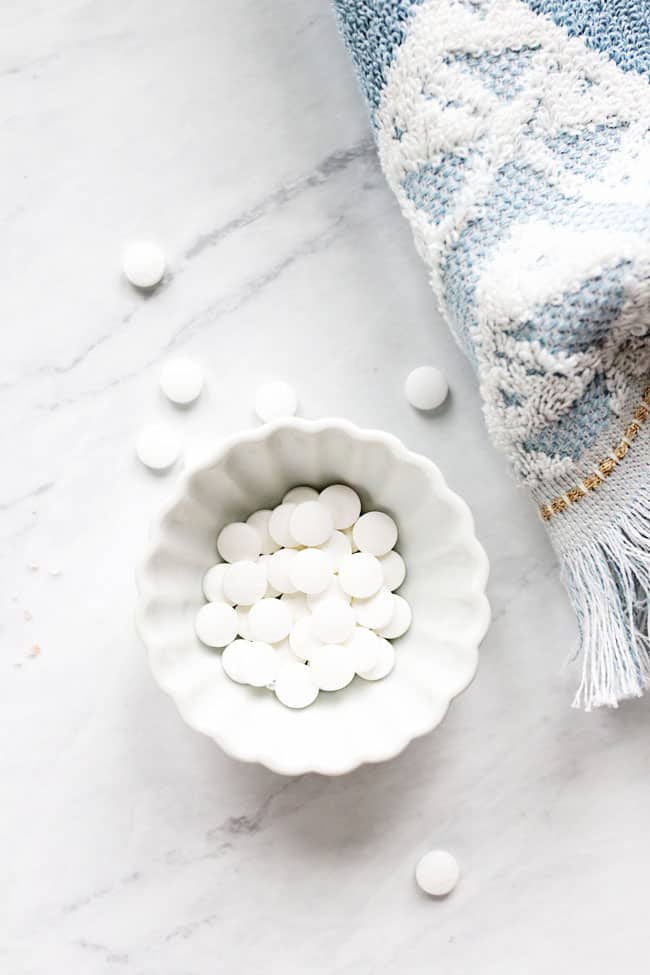 Aspirin has anti-inflammatory properties that can help calm the redness and irritation associated with razor burn. To use:
Crush 2–3 aspirin using the back of a spoon and mix with 1 teaspoon water to make a paste.

Apply the paste to the affected area and let it dry completely, then rinse off.

Repeat twice a day until the redness subsides.
6. Sugar scrub
Since sharp hairs trapped just beneath the skin cause razor bumps, a gentle sugar scrub can remove dead skin cells and help the hair to grow out freely.
To make, combine ½ cup sugar with ¼ cup olive oil and 10 drops tea tree oil. Gently massage in a circular motion and follow with a liberal application of coconut or olive oil to moisturize.
7. Moisturizing shaving cream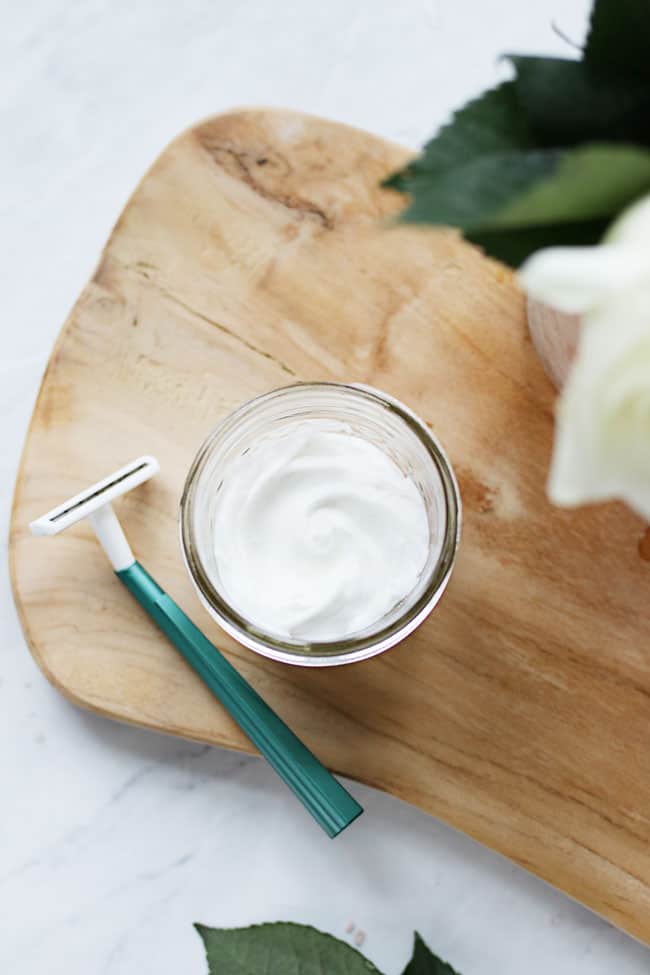 Always good for softening the hair and nourishing skin, moisturizing homemade shaving cream will help so that shaving doesn't result in as much irritation.
This recipe for nourishing shaving cream uses coconut oil, honey, aloe, and tea tree oil—all of which are antibacterial and can help calm red, irritated skin. Here's what you'll need:
Natural Shaving Cream
In a small bowl, use an electric mixer to whip the coconut oil until it's fluffy and smooth. With your mixer on low, whip in the remaining ingredients until blended. Store in a plastic container in the shower.
8. Lemons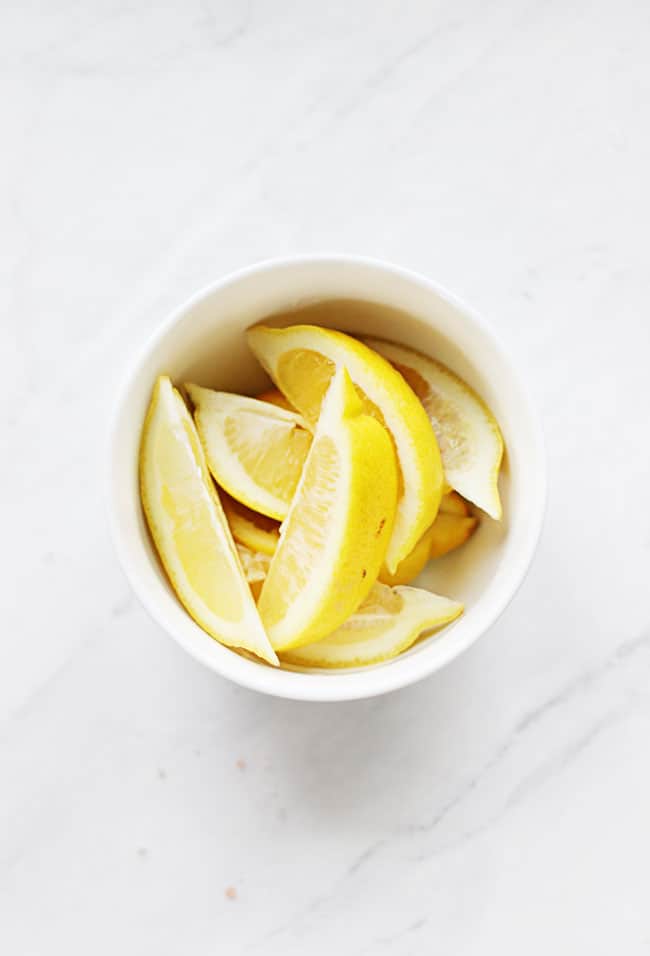 Lemon juice not only reduces the redness associated with razor bumps but can actually help prevent infection if you used an old blade. Cut a fresh lemon in half, and squeeze the juice into a small bowl. Dab it on the affected area using a clean cotton ball. Allow it to dry and then rinse with cool water.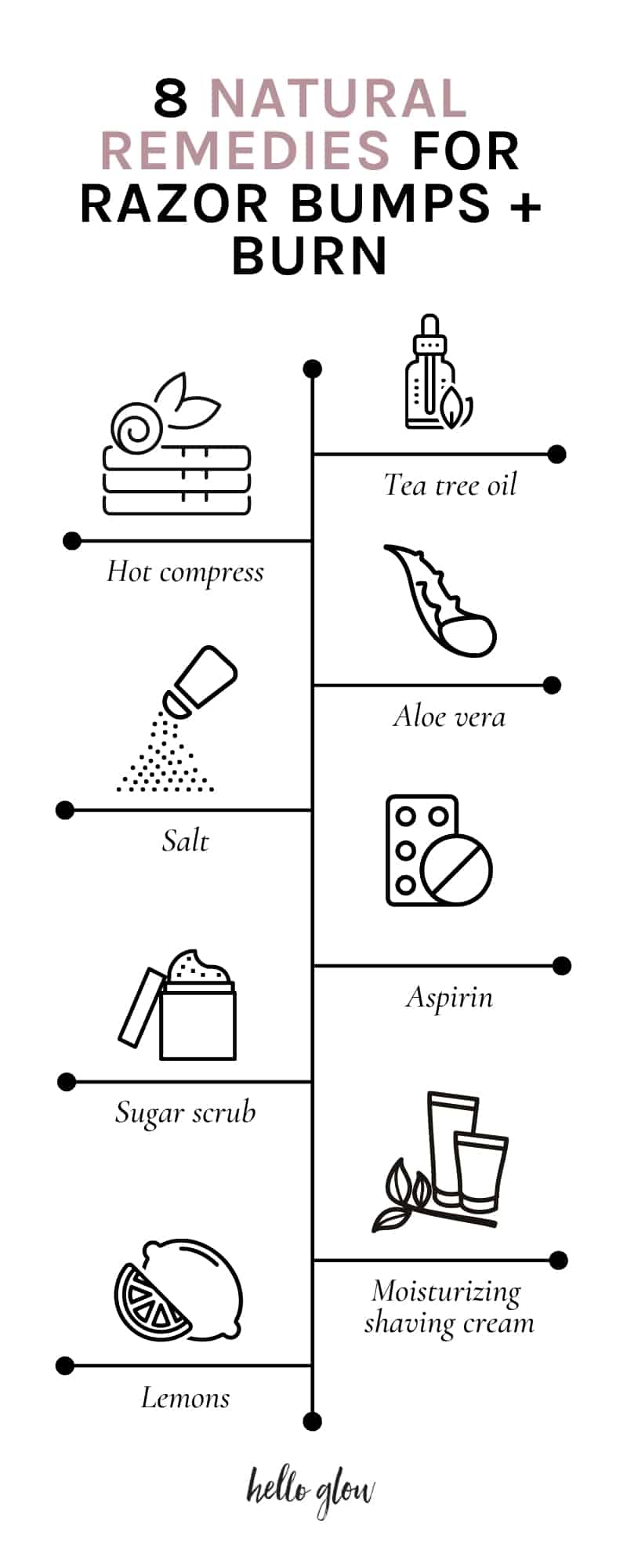 This article was medically reviewed by Dr. Gina Jansheski, a licensed, board-certified physician who has been practicing for more than 20 years. Learn more about Hello Glow's medical reviewers here. As always, this is not personal medical advice and we recommend that you talk with your doctor.
162