After all the indulging in Halloween candy, Thanksgiving turkey, Christmas cookies and New Year's cocktails, it's no wonder January has us craving salads and water. It's pretty common for people to resolve to live healthier, and that includes taking a break from alcohol for the first month of the year. It's actually the one "diet" that can't hurt you! It's amazing what you can whip up with sparkling waters, herbal ingredients and fruit. You'll feel like a beverage director at your own bar by the end of the month!
Best Non-Alcoholic Drinks Recipes for Dry January
Dry January is a great opportunity to see what you body feels like without booze. You might sleep better, you might lose weight, and you might improve your immune system.
You might even decide to reduce how much you drink throughout the rest of the year! But if you still feel like sipping on something delicious, these mocktails will definitely help: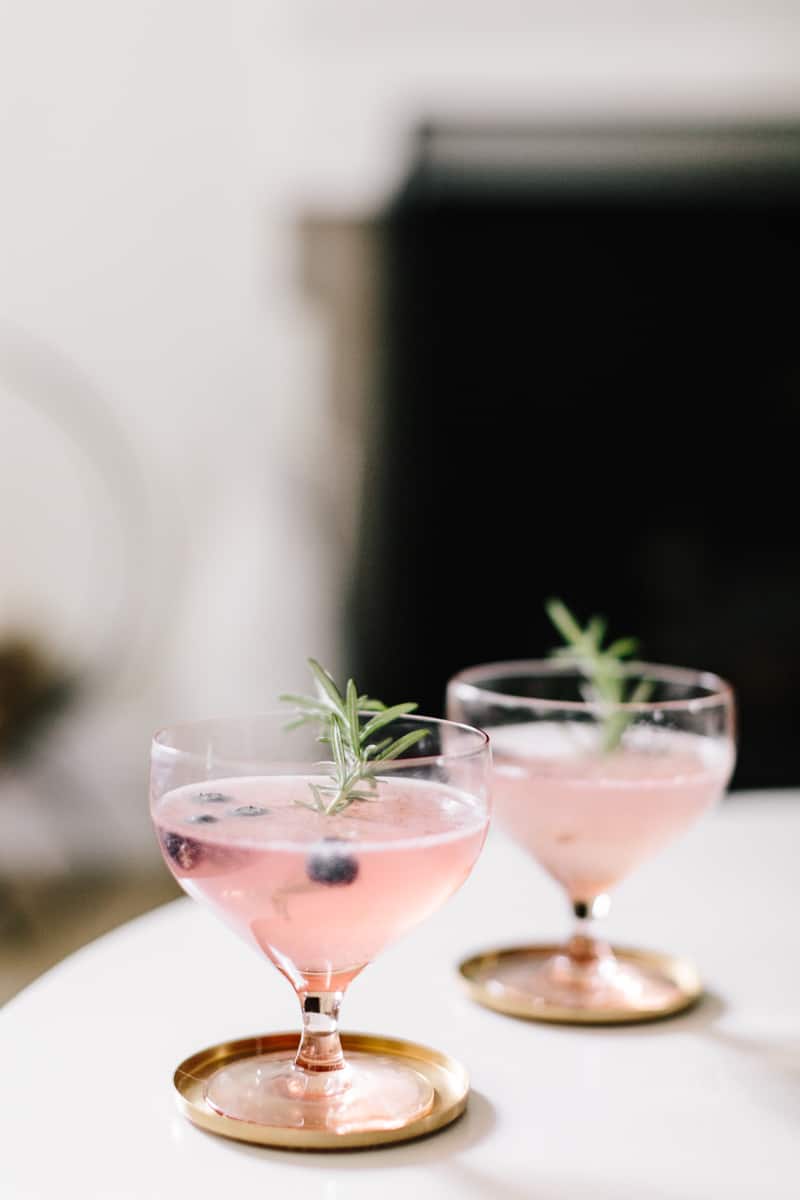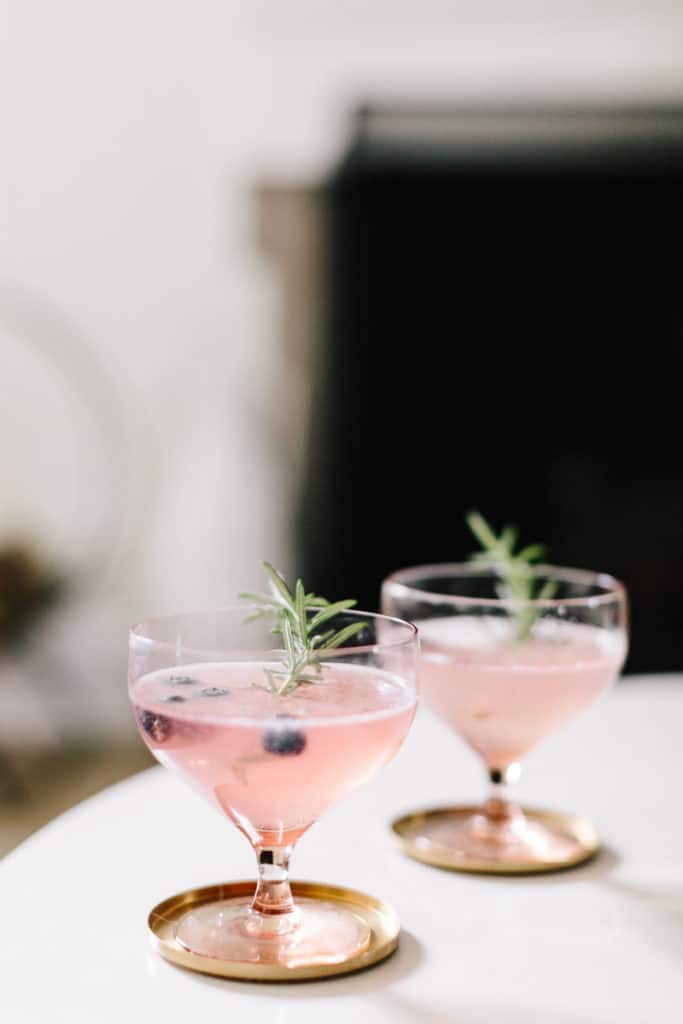 If you like a drink that's not too sweet, this combination of rosemary and blueberries will hit the spot. It's great alongside a meal and it works in every season.
Rosemary Blueberry Smash from Wit & Delight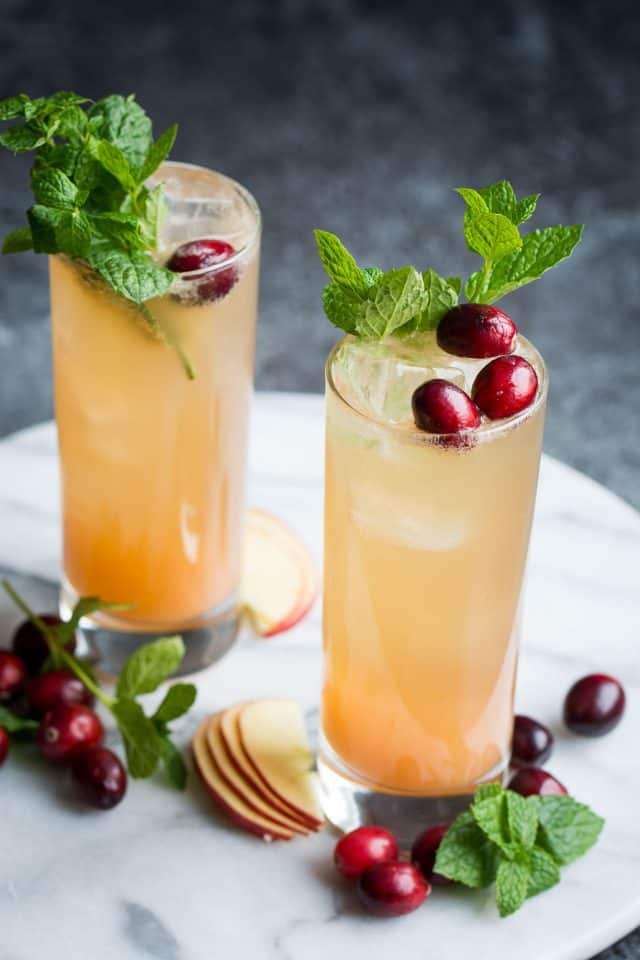 It doesn't get any easier: just mix grapefruit juice with ginger ale, add ice and decorate! This drink may look fancy but it's actually effortless.
Grapefruit Ginger Spritzer from Lauren Caris Cooks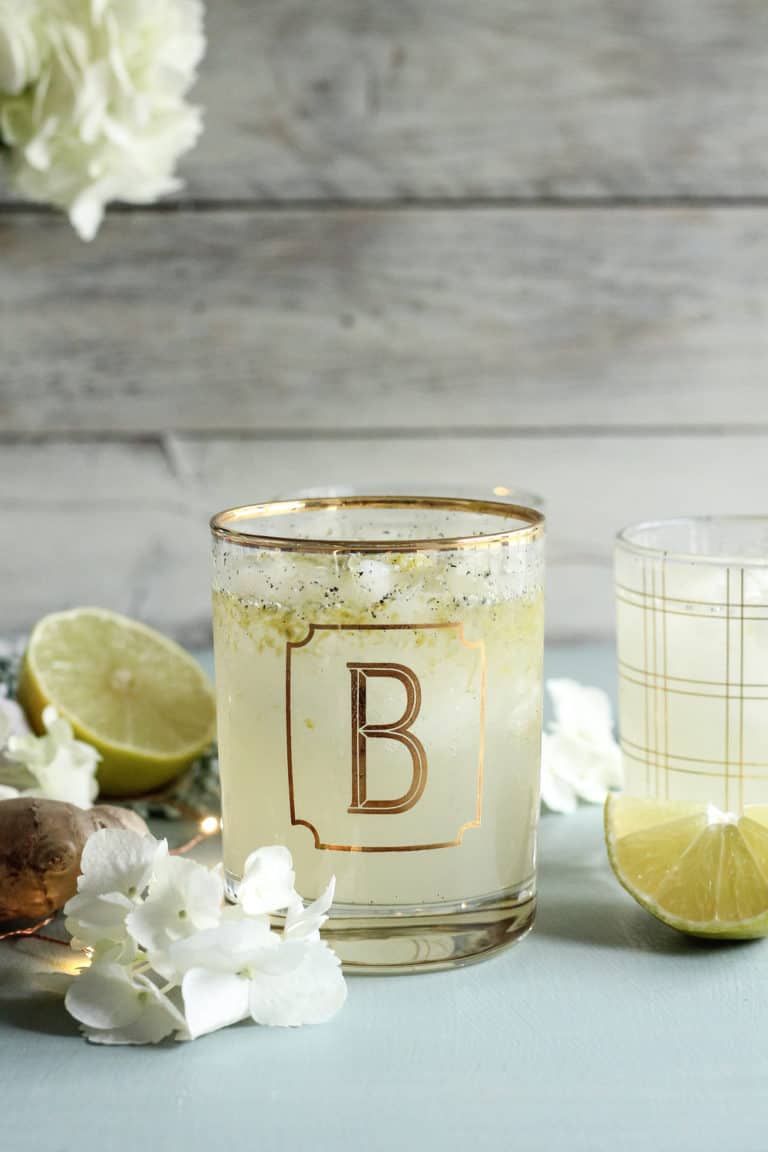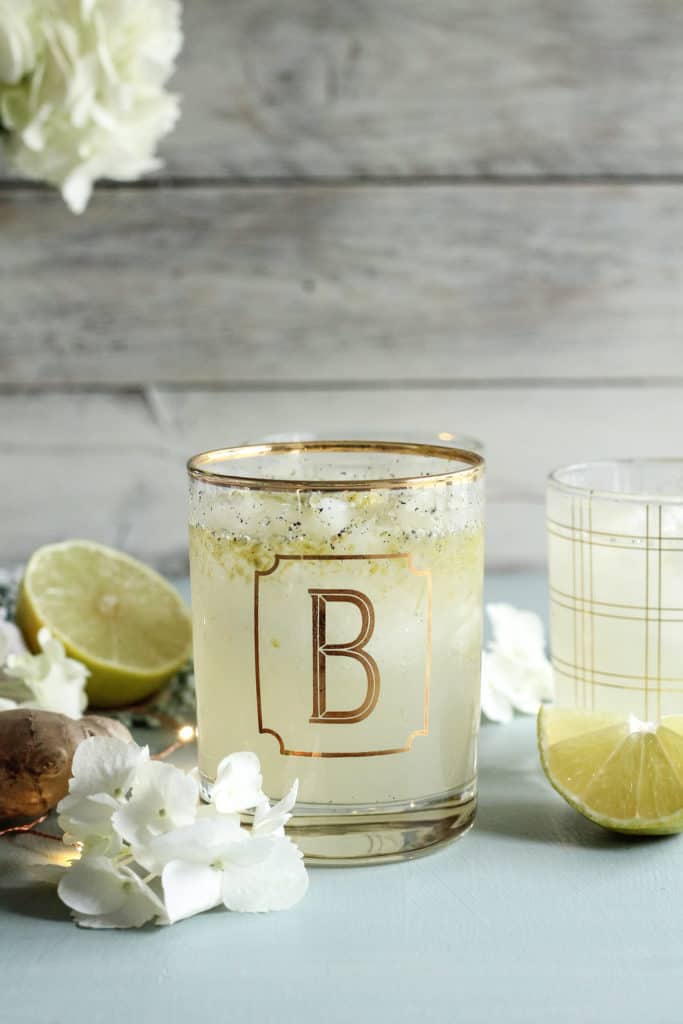 This ginger-based fizzy drink is a great immunity booster during the cold season! Flavored with vanilla and lime, this winter tonic is suitable for making ahead and pleasing a crowd.
Vanilla-Lime Ginger Ale from The Pendantic Foodie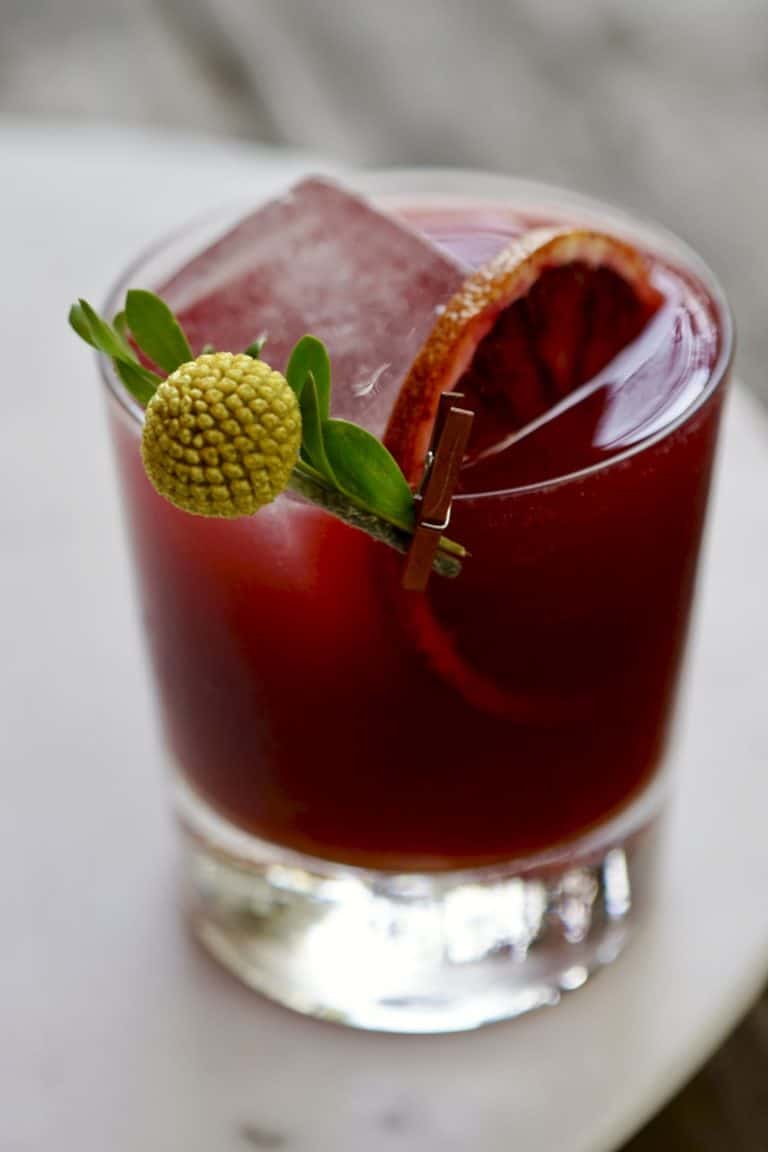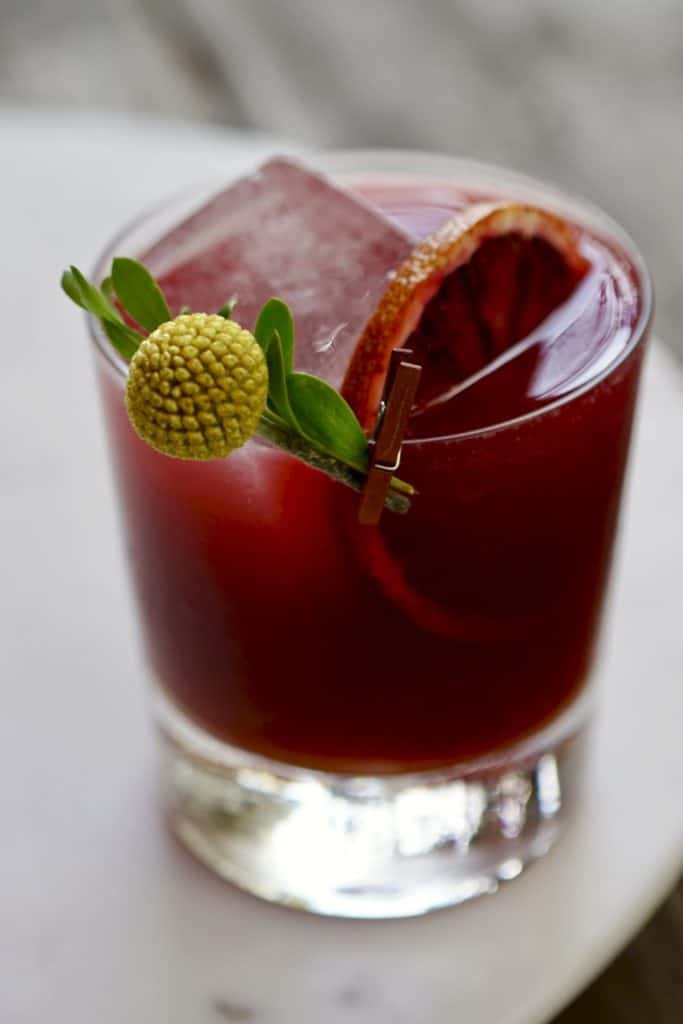 This mocktail is made with seasonal fruits and turmeric, and it's packed with vitamin C and antioxidants. Just what your body needs after the holidays!
Blood Orange-Pomegranate Mocktail from Simmer + Sauce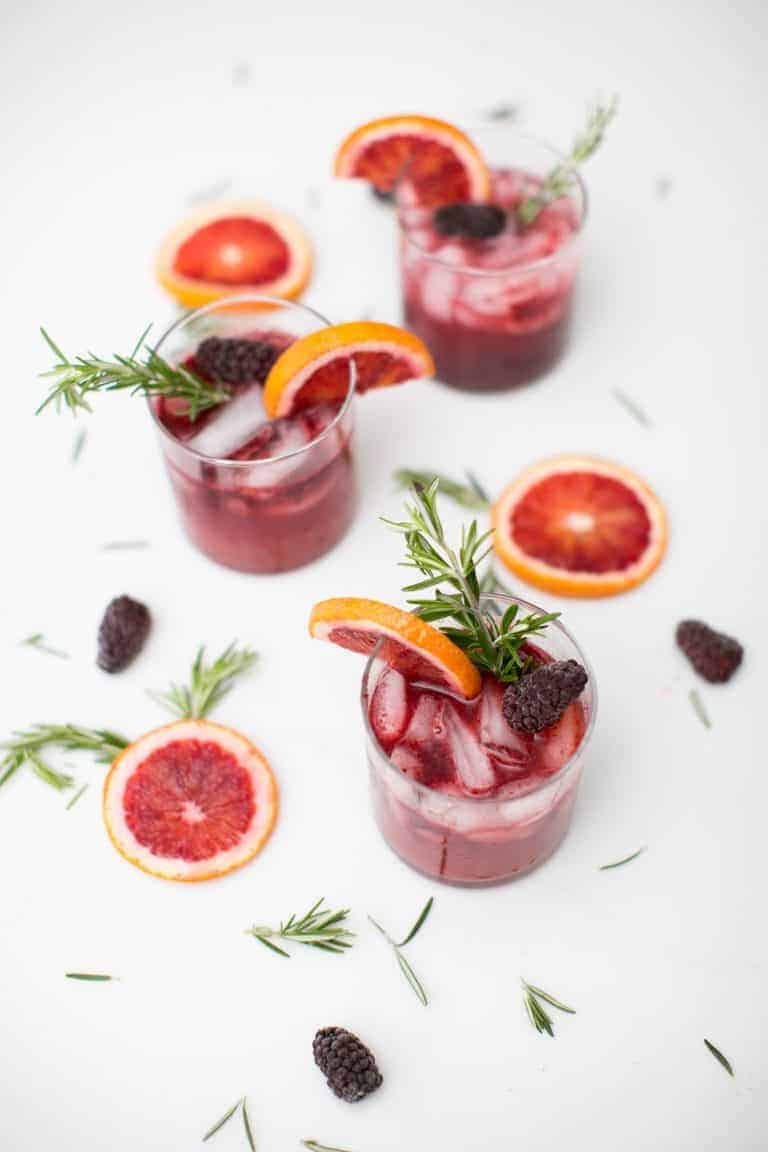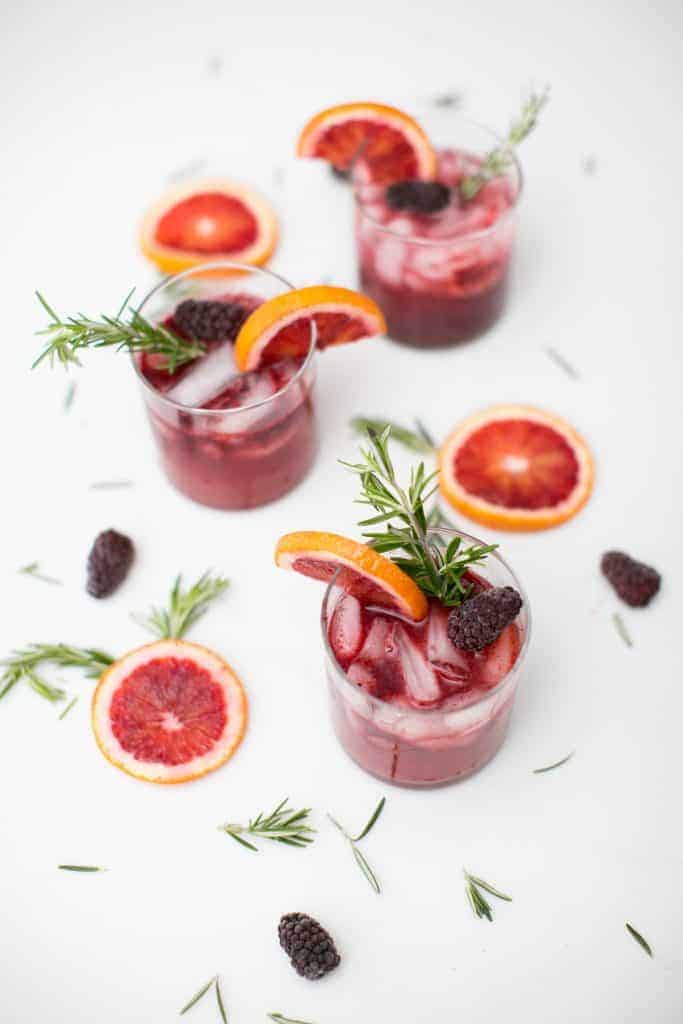 The rosemary flavor comes in via a rosemary simple syrup that creates the delicious sweet tart combination. It's a good thing this fizzy drink is a mocktail because we could drink it all day!
Blackberry Cider Fizz from Hello Glow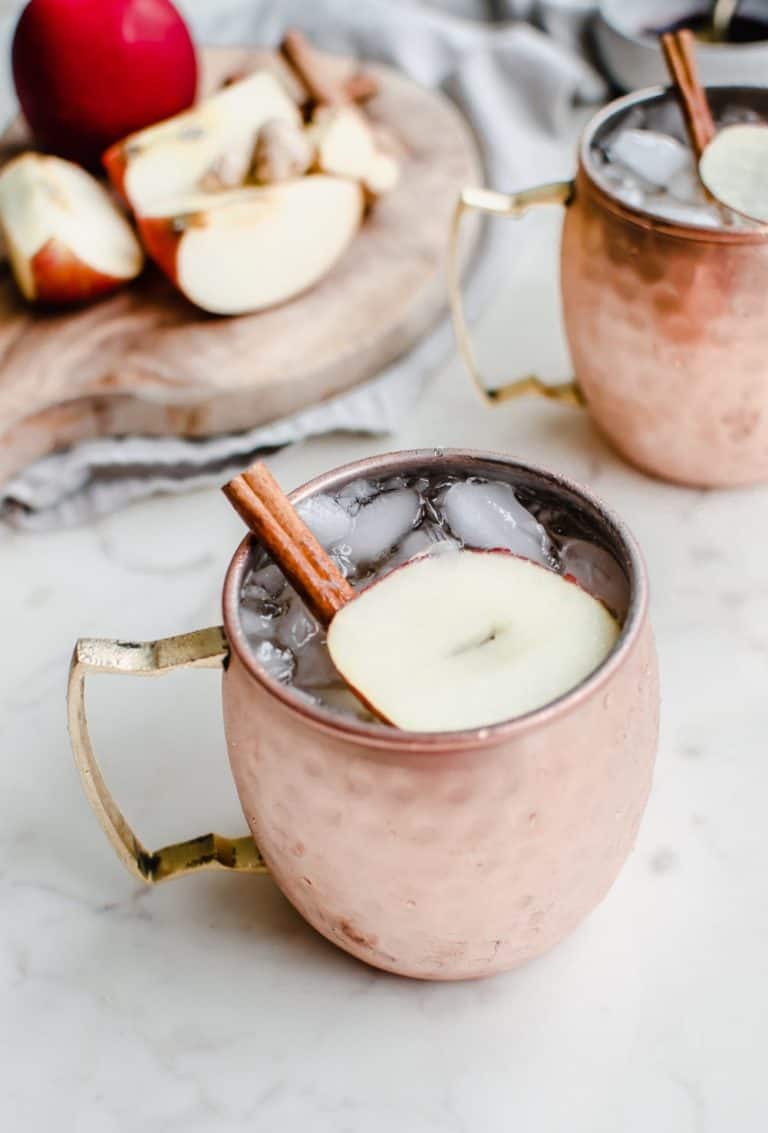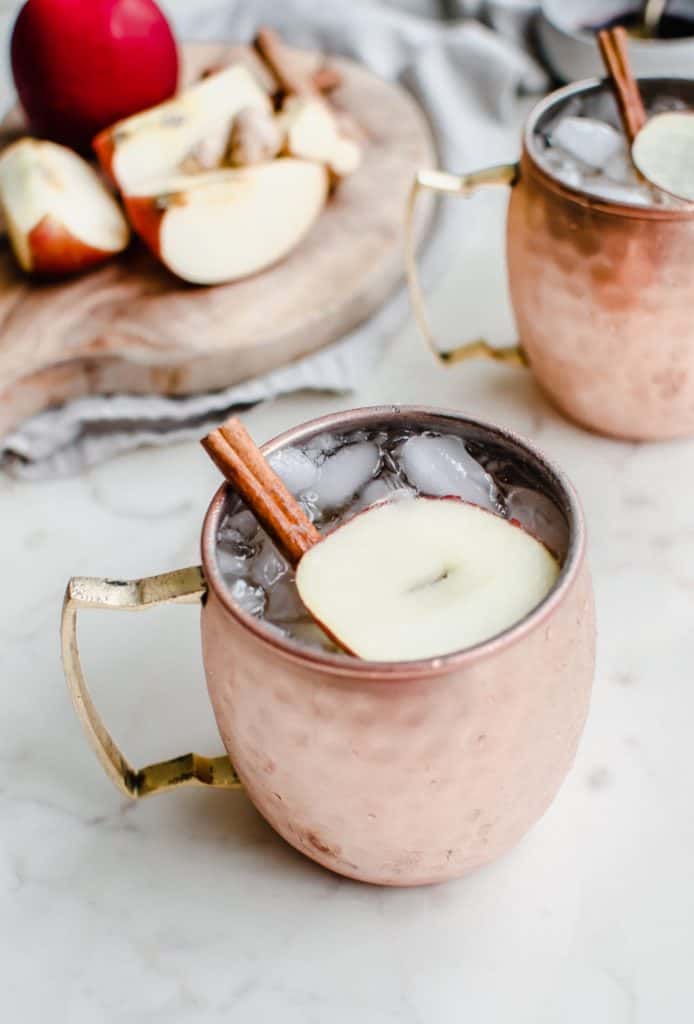 Pomegranate simple syrup is the secret to this sweet and sour apple fizz mocktail. The recipe is also a good excuse to use your Moscow mule mugs.
Applepom Fizz Mocktail from Sweet Cayenne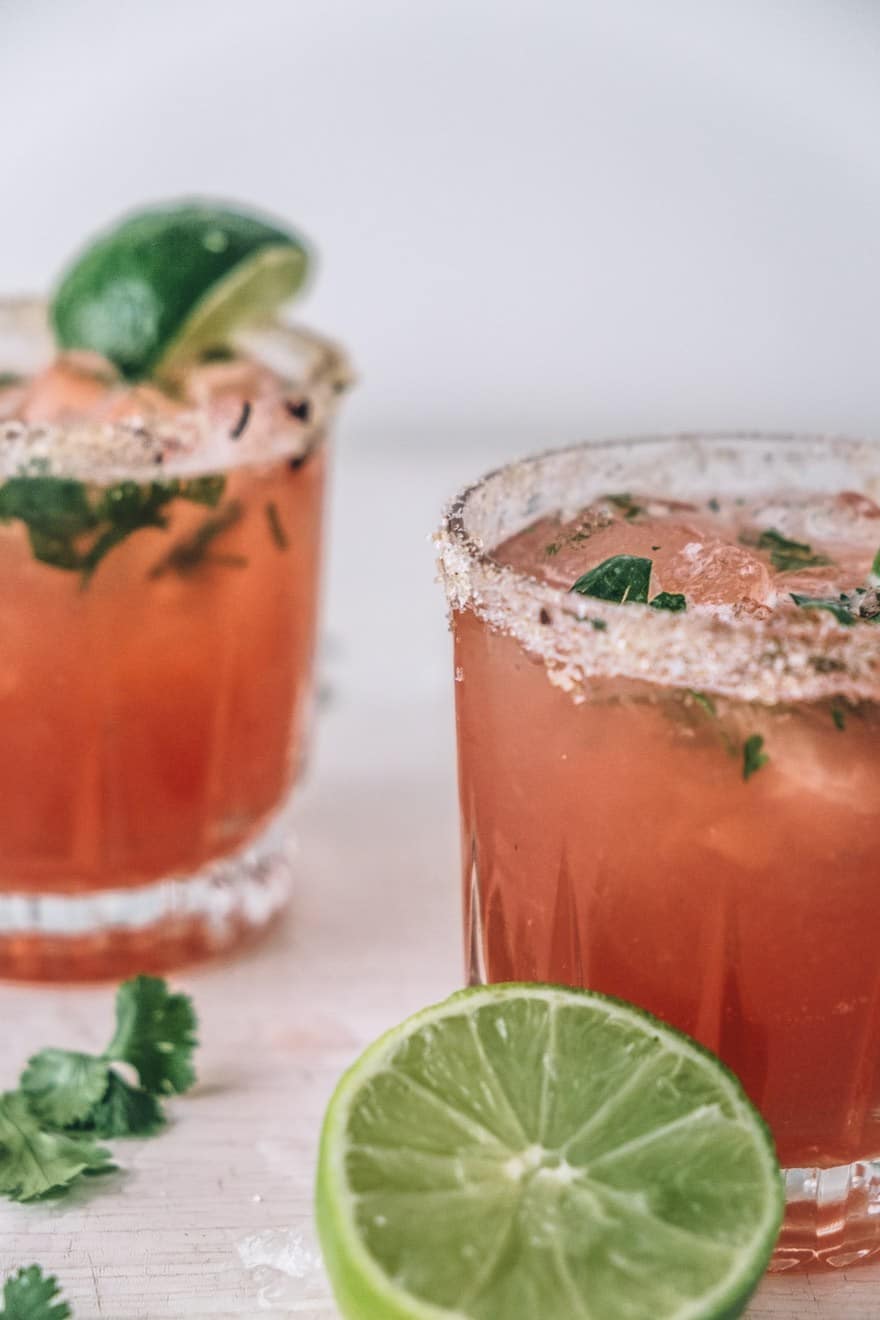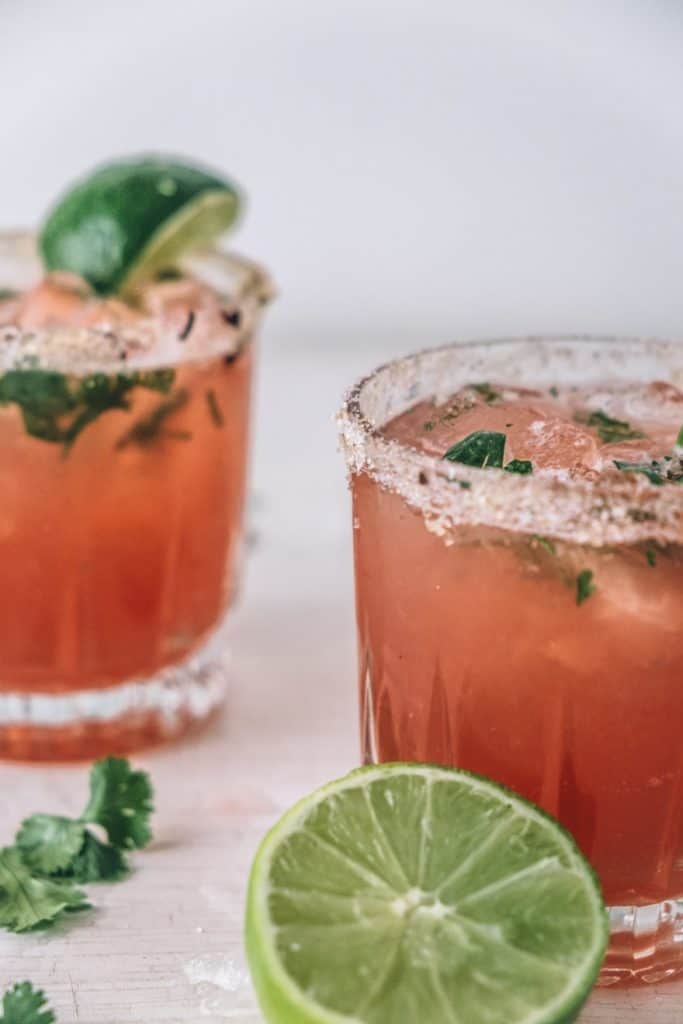 Margarita lovers will love this kombucha-based mocktail, spiced with ginger and cilantro, and sweetened with honey hibiscus simple syrup.
Hibiscus and Ginger Kombucha Margarita Mocktail from Sweet Lizzy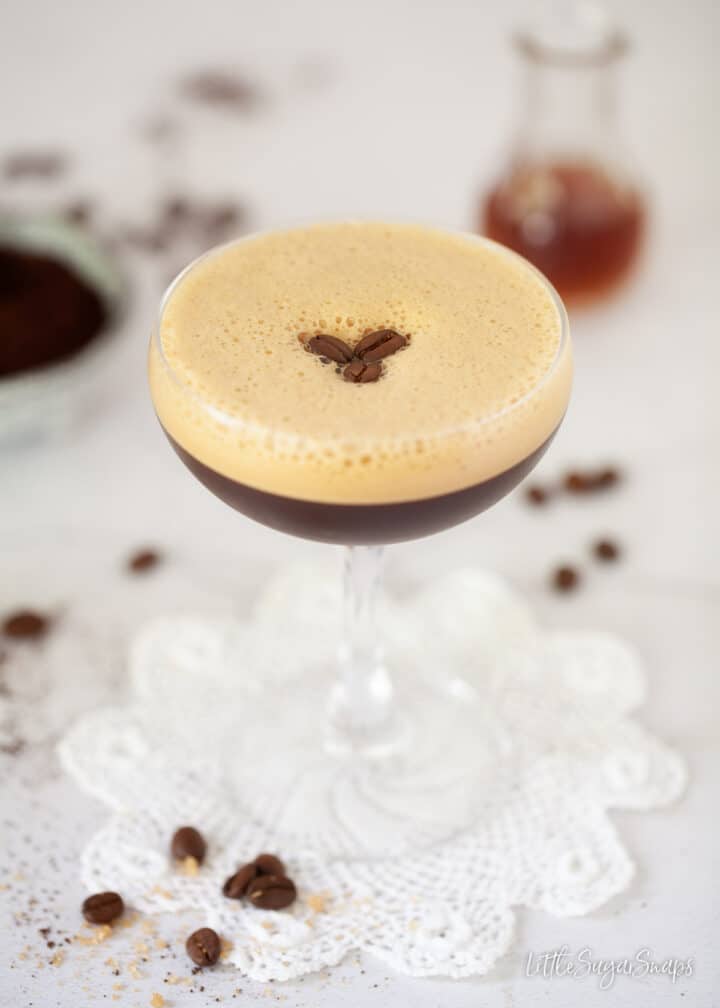 Sure, you could have your usual coffee and call it a day. Or: you could take it to the next level with an Italian iced espresso that's celebration-worthy.
Caffè Shakerato from Little Sugar Snaps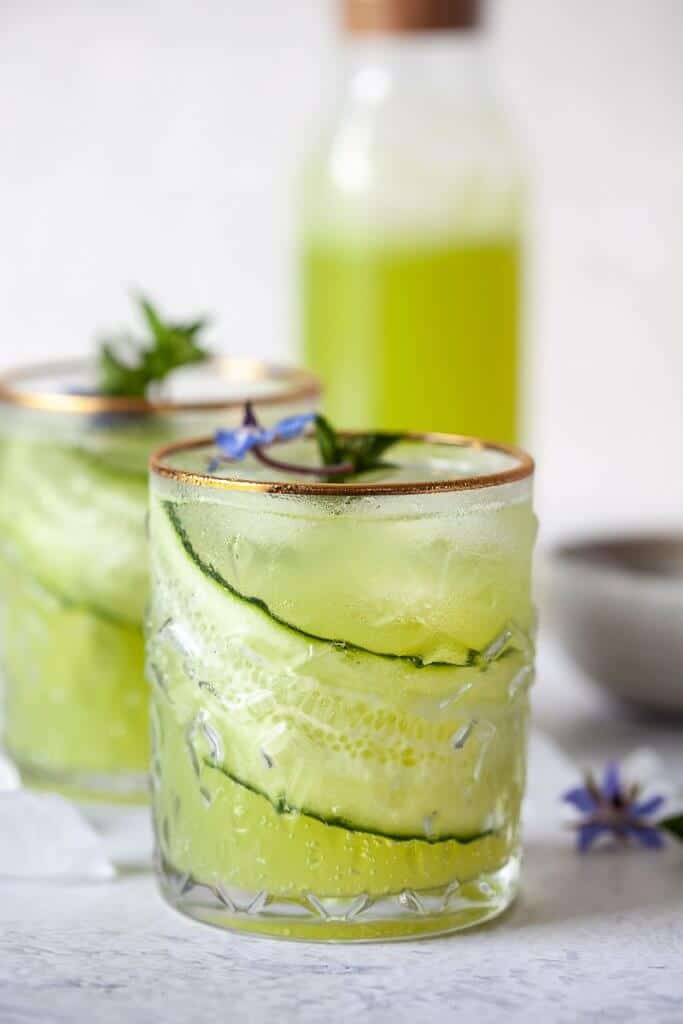 It feels like you're having a fancy cocktail, when actually you're hydrating and getting your vitamins with cucumber, lime, mint, and mineral water.
Cucumber Lime Mocktail from Vibrant Plate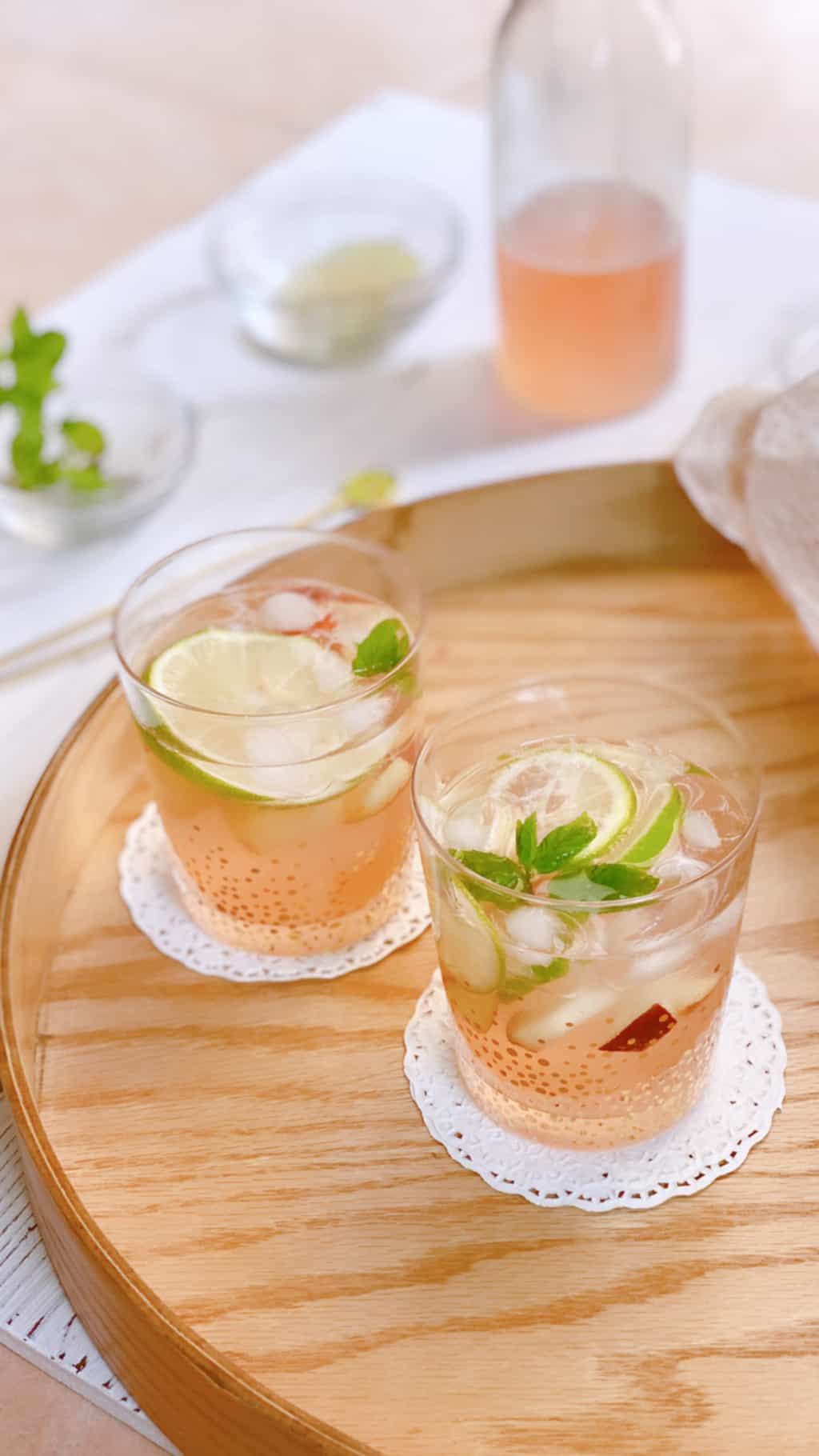 This delightful spritzer is sweet and slightly sour, and it can be sipped any time of the day.
White Peach Orange Blossom Spritzers from Measuring Cups Optional
More Ideas for Non-Alcoholic Drinks
Non-alcoholic Ginger Lime Spritzer
1 cup ginger beer
¼ cup fresh lime juice
½ cup soda water
Ice
Lime slices for garnish
Instructions:
Fill a glass with ice.
Pour ginger beer and fresh lime juice over the ice and stir.
Top with soda water.
Garnish with lime slices.
Non-alcoholic Cherry Ginger Fizz:
½ cup ginger ale
½ cup cherry syrup
½ cup soda water
Ice
Orange peel for garnish
Instructions:
Fill a glass with ice.
Add ginger ale and cherry syrup and stir.
Top with soda water.
Garnish with a strip of orange peel.
Non-alcoholic Pineapple-Grapefruit Sparkler:
½ cup pineapple juice
½ cup grapefruit juice
¼ cup club soda
¼ cup soda water
1 teaspoon apple cider vinegar
1 teaspoon maple syrup
Ice
Pineapple chunks for garnish
Instructions:
Fill a glass with ice.
Combine pineapple juice, grapefruit juice, club soda, soda water, apple cider vinegar, and maple syrup in a cocktail shaker.
Shake well and pour into the glass.
Garnish with pineapple chunks.
More Ways To Reduce Your Alcohol Intake
Whether you're sober curious, abstaining for health reasons, or just looking for a flavorful alternative to alcoholic cocktails, there are plenty of non-alcoholic drinks that can satisfy your taste buds. From classic combinations like white wine and sparkling water to something bolder like passion flower and gentian root, there's a non-alcoholic beverage for every palate.
If you're a fan of bold flavors, try a drink with chamomile extract, rosemary extract, or even reishi mushroom. These ingredients add a unique and delicious twist to any beverage. For a classic combination, mix white cranberry juice with sparkling water and a dash of orange zest for a refreshing drink that's perfect for a hot day.
Dealcoholized wine is a great stand-in for traditional wine, with varieties like vanilla oak and full-bodied reds offering complex flavors without the alcohol. And if you're missing your favorite cocktail, many bars now offer non-alcoholic versions of classics like the margarita and Aperol spritz.
When it comes to serving suggestions, a salt rim can add a little something extra to any drink, while garnishing with herbs like rosemary or thyme can enhance herbaceous notes. For a pick-me-up, try a beverage with l-theanine, which can promote relaxation without drowsiness.
If you're looking for variety, try a variety pack like the De Soi Variety Pack or Seedlip Spice 94, which includes four cans of non-alcoholic drinks in different flavors. And for year-round enjoyment, stock your bar cart with shelf-stable options like Ghia Ginger and Ghia Lime.
It's worth noting that some non-alcoholic drinks may still contain trace amounts of alcohol, so be mindful if you're avoiding it altogether, especially if you're taking certain medications. Other brands, like Purple Lune and Eva's Spritz, are completely alcohol-free and safe for everyone to enjoy.
452