It seems like every time I go grocery shopping, there's a new type of probiotic drink being sold there. But if you're the DIY type—and I'm thinking if you read Hello Glow, you probably are—you can save serious money by making your own fermented probiotic drinks (even smoothies!) at home.
10 Probiotic Drinks to Make at Home
It's easier than you think (really!), and the best part is, you can customize the best probiotic drinks with your favorite ingredient combinations.
Kvass! It's a fun word to say, and it's a serious source of probiotic goodness. Traditionally made by fermenting beets, this version is made with carrots instead.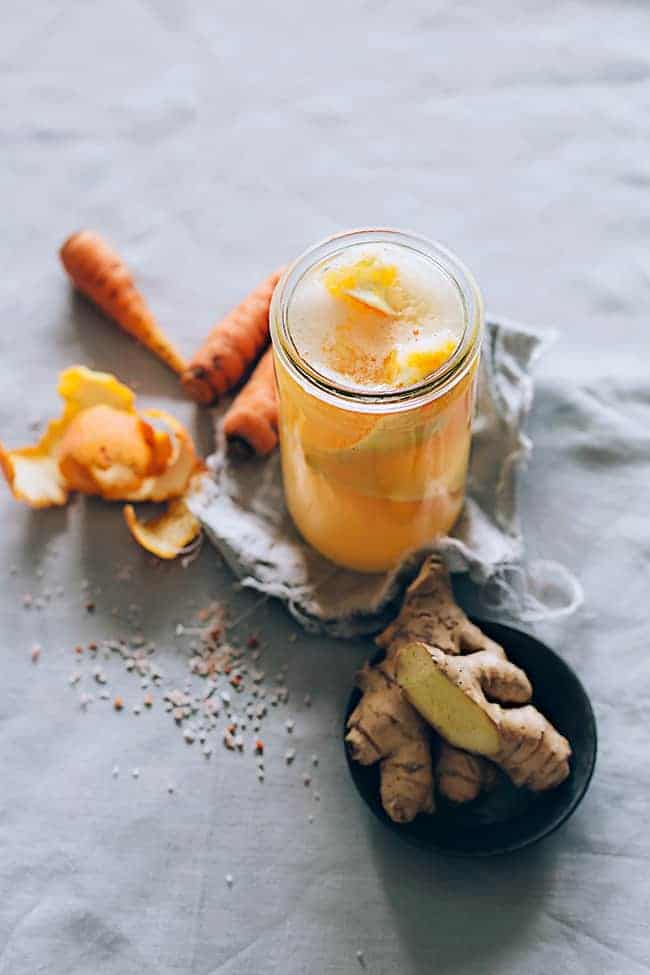 Everyone loves lemonade, but let's be real: it's more sugar than anything else. This effervescent fermented version is a little more virtuous, with its healthy dose of good bacteria.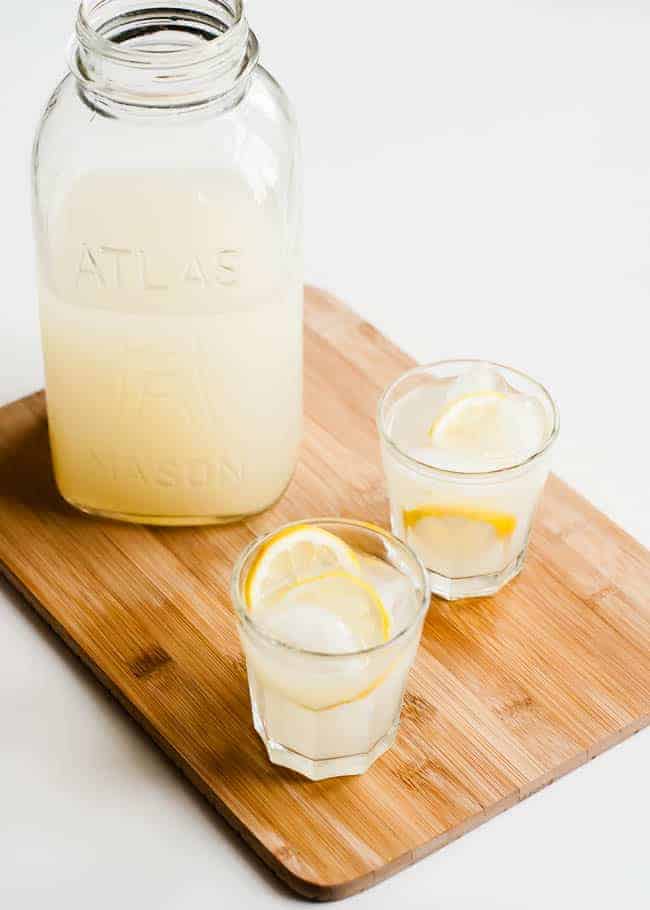 Tepache is a Mexican fermented drink made from pineapple. Our version pairs it with plenty of ginger to give it a little kick—and make it fantastic for gut health.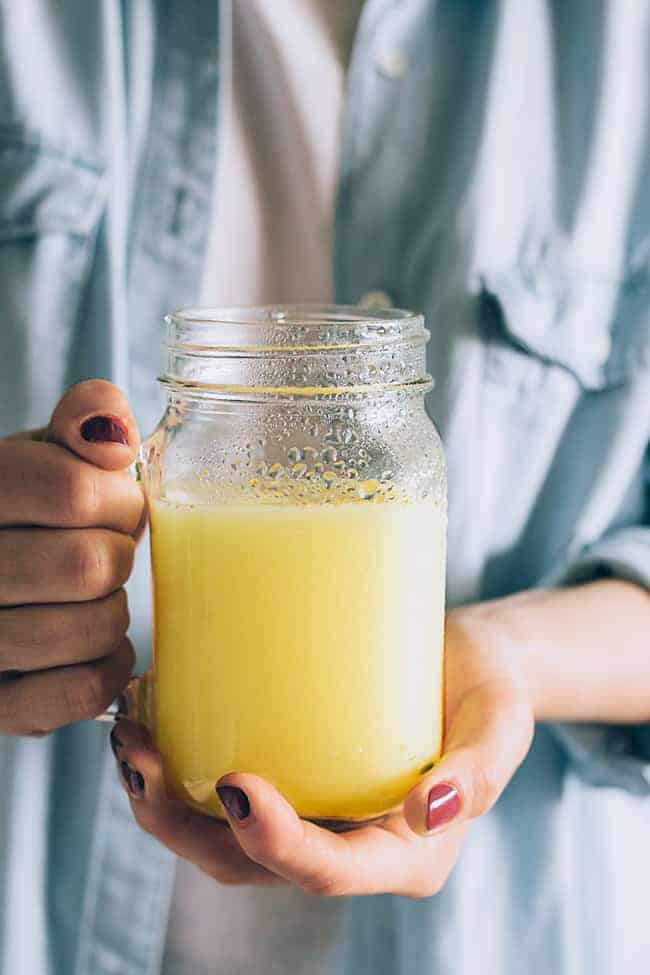 Did you think kefir only referred to that thick, yogurt-y drink they sell in the dairy section of the grocery store? Me too! But you can make it at home, with water or coconut water, for a drink that's similar to kombucha but without the caffeine and tanginess.

5. Infused Apple Cider Vinegar Immunity Elixir
Yes, you can make your own apple cider vinegar! Give yours a boost by infusing it with healing ingredients for a simple home remedy to keep on hand for the cold season.

Making homemade all-natural ginger ale is easier than you imagine—you just need a couple of days to create your own "ginger bug," and you'll skip the sugar in regular soda.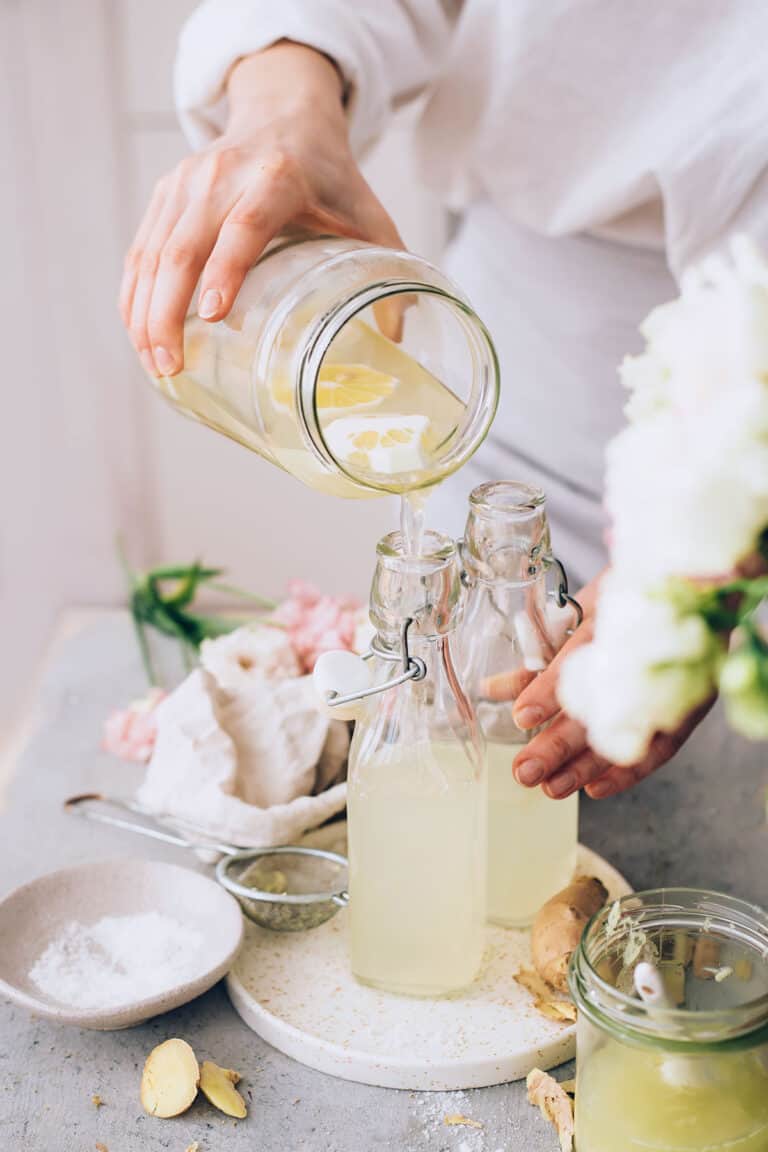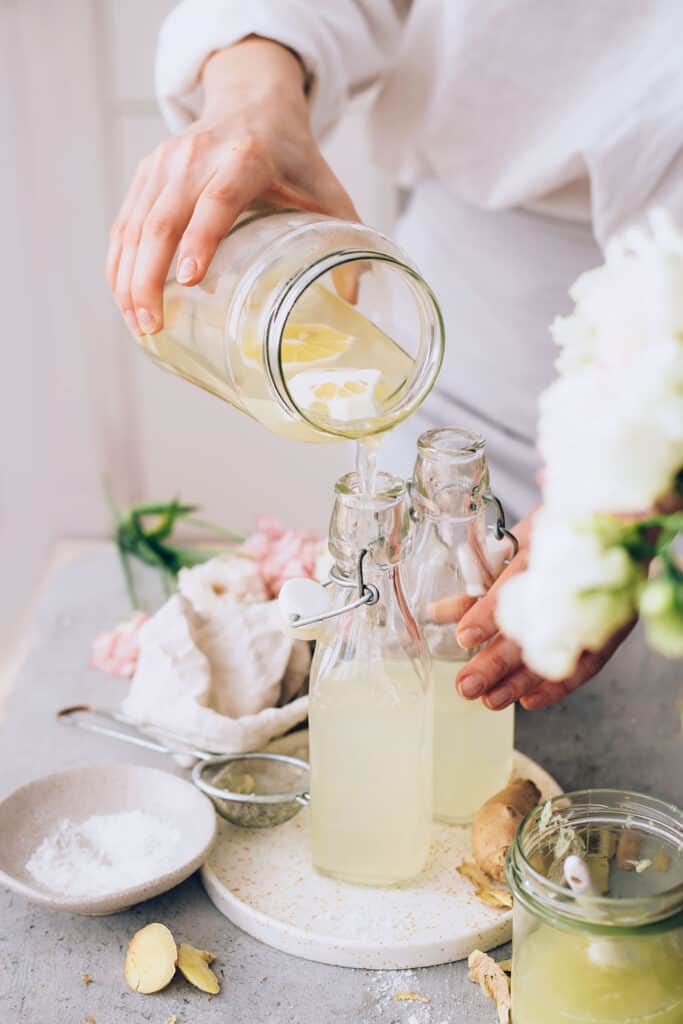 Homemade Ginger Ale from Hello Nest
Learn how to make your own fermented ginger bug with grated ginger, sugar, and water.
Check out this recipe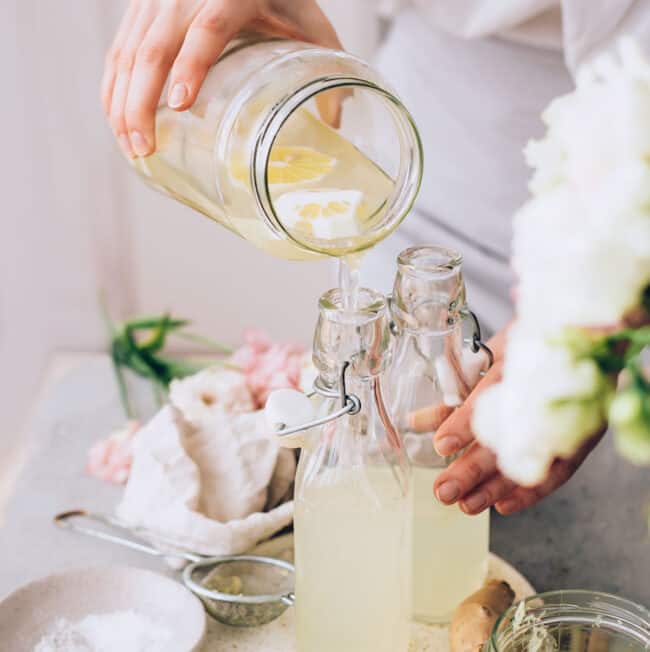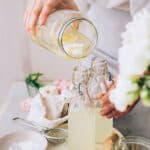 Quite possibly the best recipe for fermentation noobs, you don't even need to buy a SCOBY for this one. Start with premade kombucha, add blueberries and mint, bottle it up, and let it go through a secondary fermentation.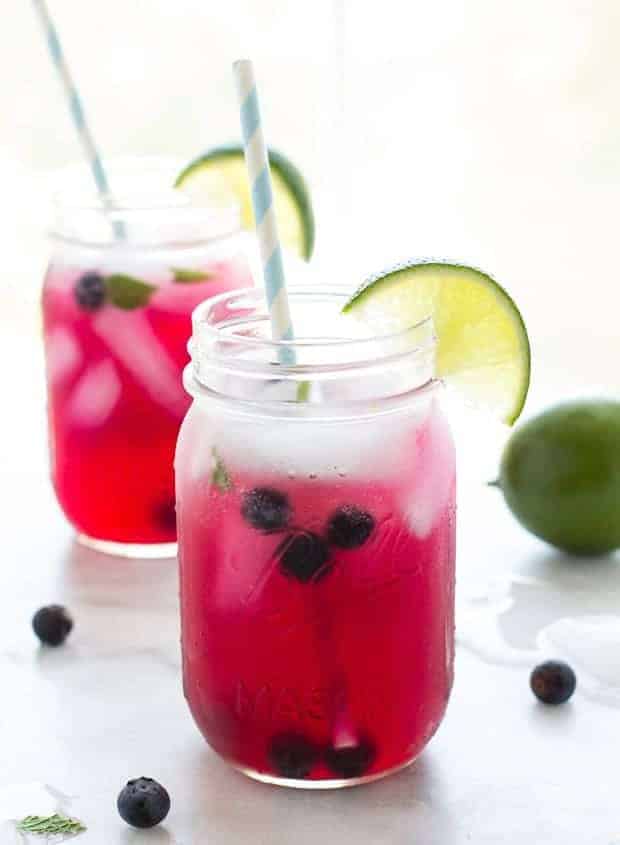 Blueberry Mojito Kombucha from Making Thyme for Health
A blueberry mint kombucha that's light and refreshing, not to mention pretty.
Check out this recipe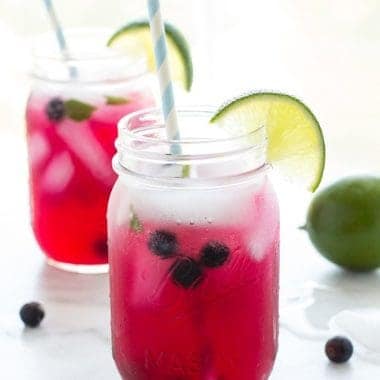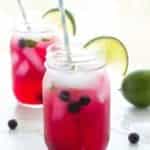 Unlike traditional sodas, lacto-fermented sodas are practically a superfood—thanks to all the natural enzymes, probiotics, and nutrients. This soda is made with light, fizzy champagne yeast.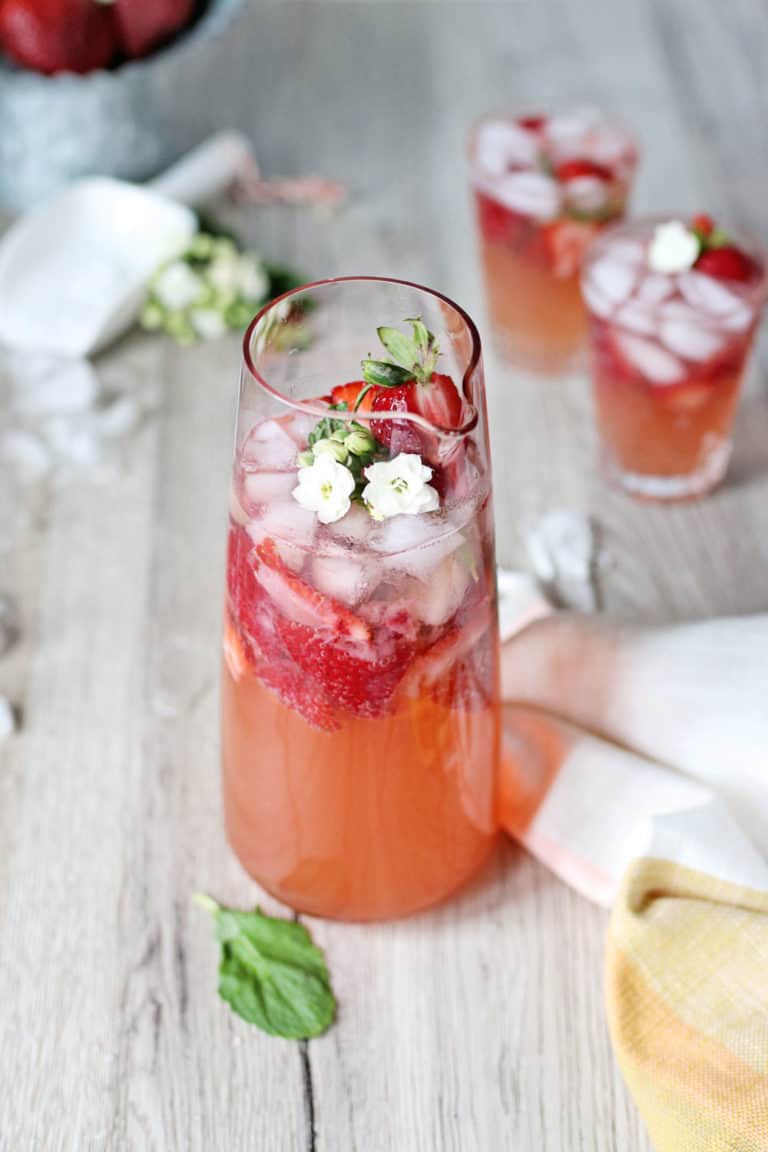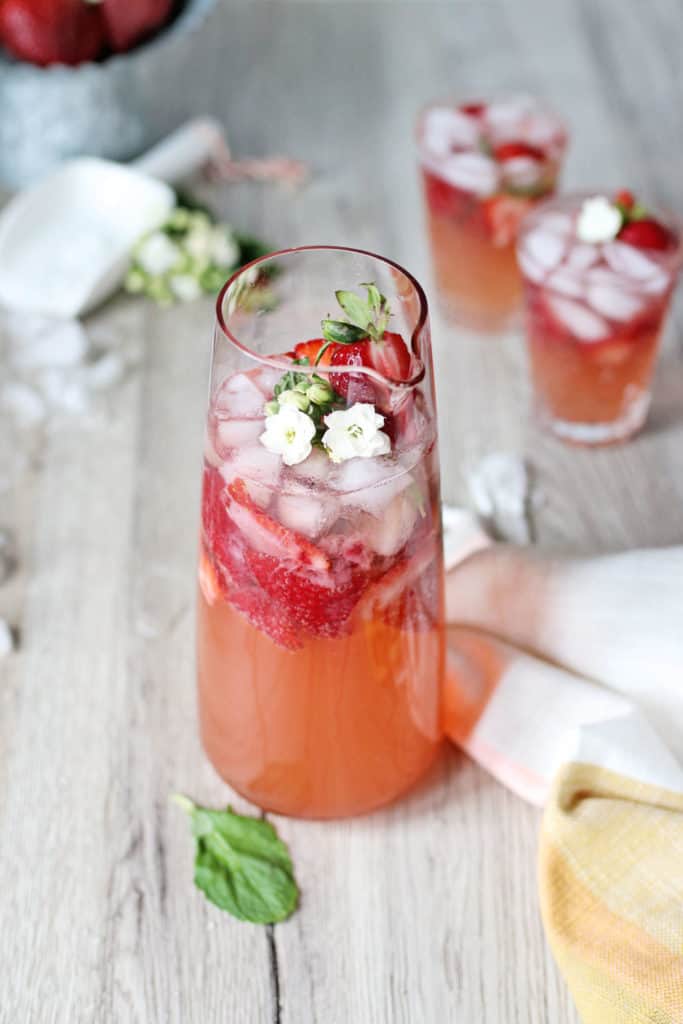 Jun is a fizzy, mildly sweet probiotic drink made with green tea and raw honey. This Tibetan brew is referred to as the champagne of kombuchas!

How to Make Jun Tea from Nourished Kitchen
Still relatively unknown, Jun tea is a fermented tonic made of green tea and honey.
Check out this recipe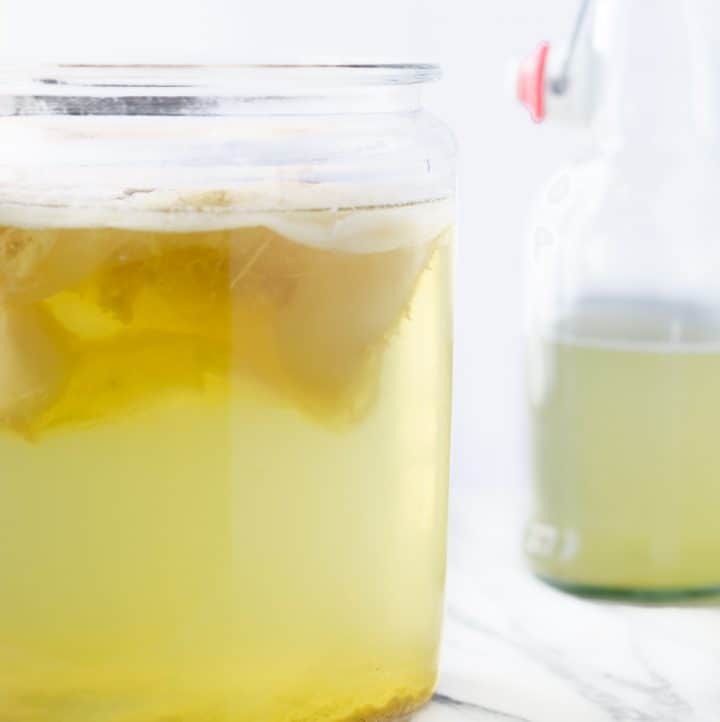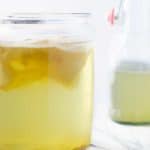 We've found that homemade apple cider vinegar is better and cheaper than the store bought kind. Plus you don't need a starter culture or any fancy equipment to make it. Just a jar, apples and some sugar water. Seriously, it's fool proof!
And because it still contains enzymes, proteins, amino acids and probiotics, raw apple cider vinegar has a plethora of beauty uses and health benefits. Drinking it straight is not for the faint of heart, so try adding it to a mocktail to start.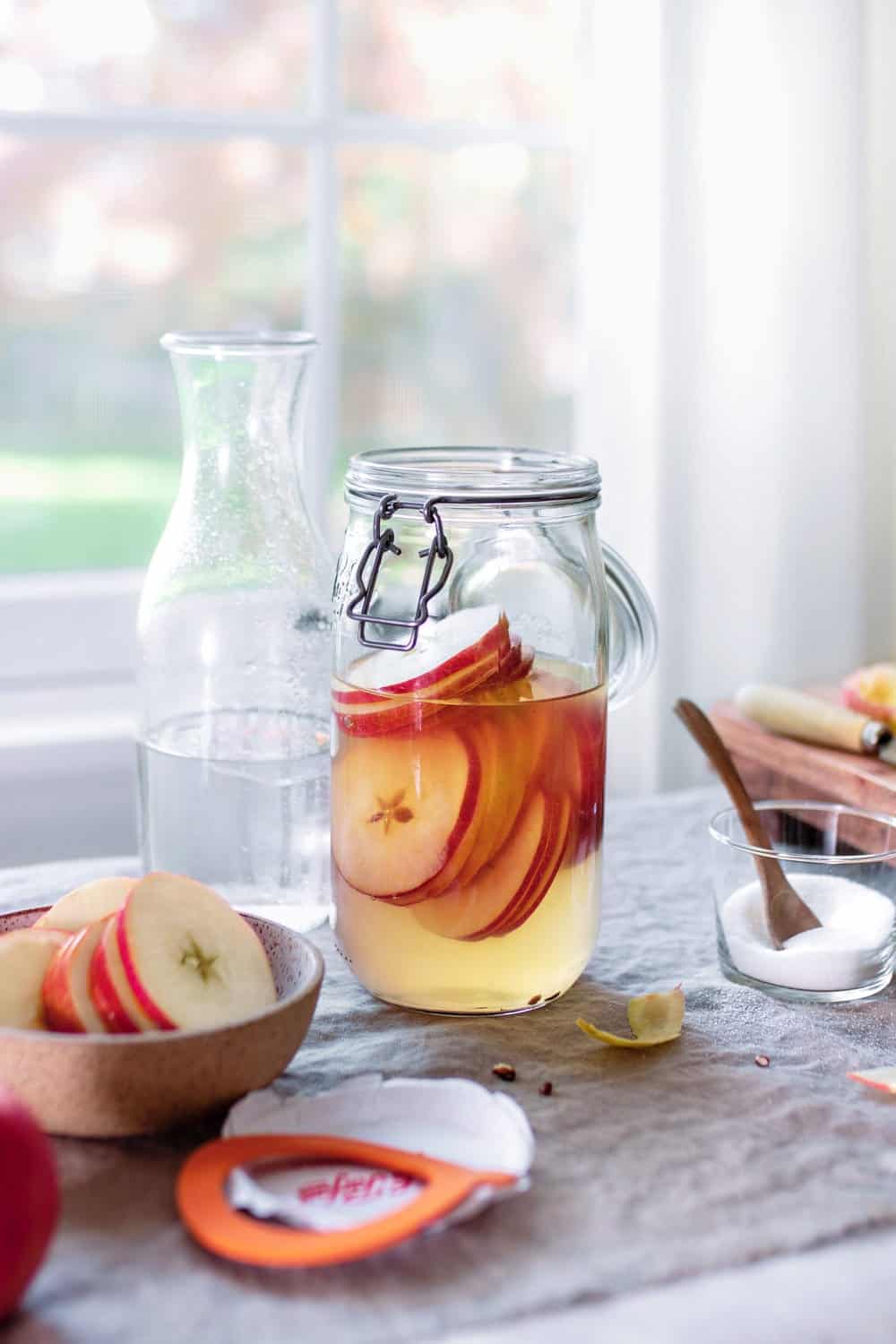 The Best Probiotic Drinks You Can Buy
Not ready to DIY? No worries! Whether you're opting for store-bought or adventurous enough to make your own, these are the best probiotic drinks for boosting gut health and supporting your immune system.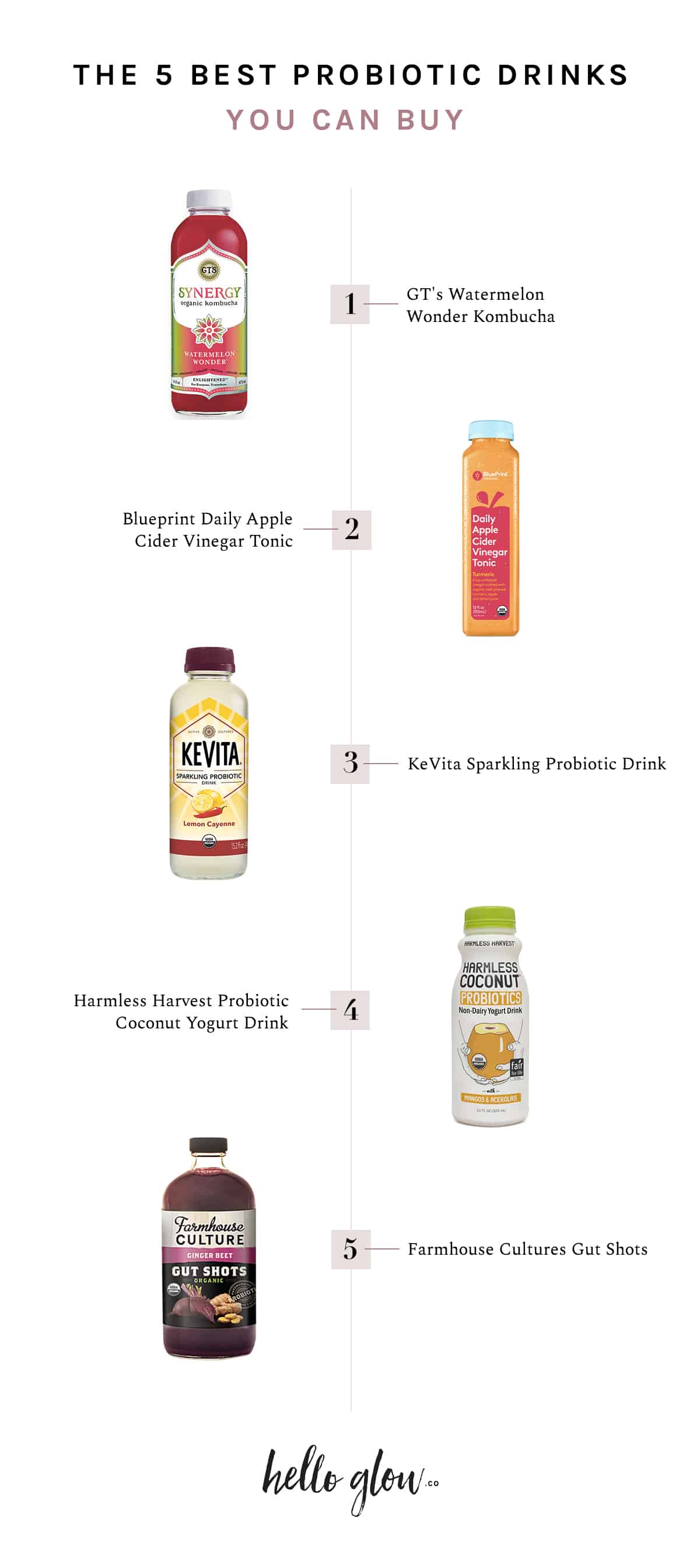 GT's Watermelon Wonder Kombucha // GT's Living Foods is pretty much the OG when it comes to kombucha--they've been around for 23 years, before kombucha was the trendiest of probiotic drinks. This watermelon flavor is refreshing and perfect for sipping on a hot summer day.
Or make it yourself: Order a SCOBY (or, if you're lucky, get one from a friend!) and use this recipe for continuous brew kombucha.
Blueprint Daily Apple Cider Vinegar Tonic // Getting your daily dose of ACV just got a lot tastier! Yes, these tonics actually taste good, with a slight tang from the vinegar. We especially love the Turmeric variety with its anti-inflammatory properties.
Or make it yourself: This immunity elixir is made with apple cider vinegar that's been infused with spices.
KeVita Sparkling Probiotic Drink // KeVita is made with water kefir culture, giving it billions of live probiotics to nourish your gut biome. If you like starting your day with lemon water, try swapping it for this fermented Lemon Cayenne version instead.
Or make it yourself: For a sparkling lemon drink you can brew at home, try our lacto-fermented lemonade. If you have water kefir grains, this tutorial will show you how to use them.
Harmless Harvest Probiotic Coconut Yogurt Drink // We are completely obsessed with Harmless Harvest coconut water (if you think you don't like coconut water, this one will change your mind!) and their coconut yogurt drink doesn't disappoint. Try the Mangos & Acerolas flavor for a tropical treat.
Or make it yourself: For a creamy DIY non-dairy probiotic drink, whip up this coconut milk kefir recipe from KetoDiet.
Farmhouse Cultures Gut Shots // Organic, vegan, and non-GMO, these probiotic shots pack 110 billion CFUs of good bacteria per serving to boost your gut health. We love the warming Ginger Beet flavor, which is made with cabbage too.
Or make it yourself: We've got two recipes for immunity-boosting kvass--one made with beets and another made with ginger and carrots.
This article was medically reviewed by Dr. Gina Jansheski, a licensed, board-certified physician who has been practicing for more than 20 years. Learn more about Hello Glow's medical reviewers here. As always, this is not personal medical advice and we recommend that you talk with your doctor.
297