One of my 2018 goals is to start drinking apple cider vinegar first thing in the morning with a glass of water. ACV alkalizes your body and fires up your digestion, but man, it tastes so bad. I'm hoping to acquire a taste for it soon because I'm struggling to guzzle down that combo.
Fortunately I recently discovered a much tastier way to drink apple cider vinegar. It's called 'drinking vinegar.' You infuse apple cider vinegar with different fruits and herbs and combine it with sparkling water to create a fizzy kombucha-like mocktail.
Oh, yes. Kombucha. Sparkling water. Fruity flavors. This is much more my style.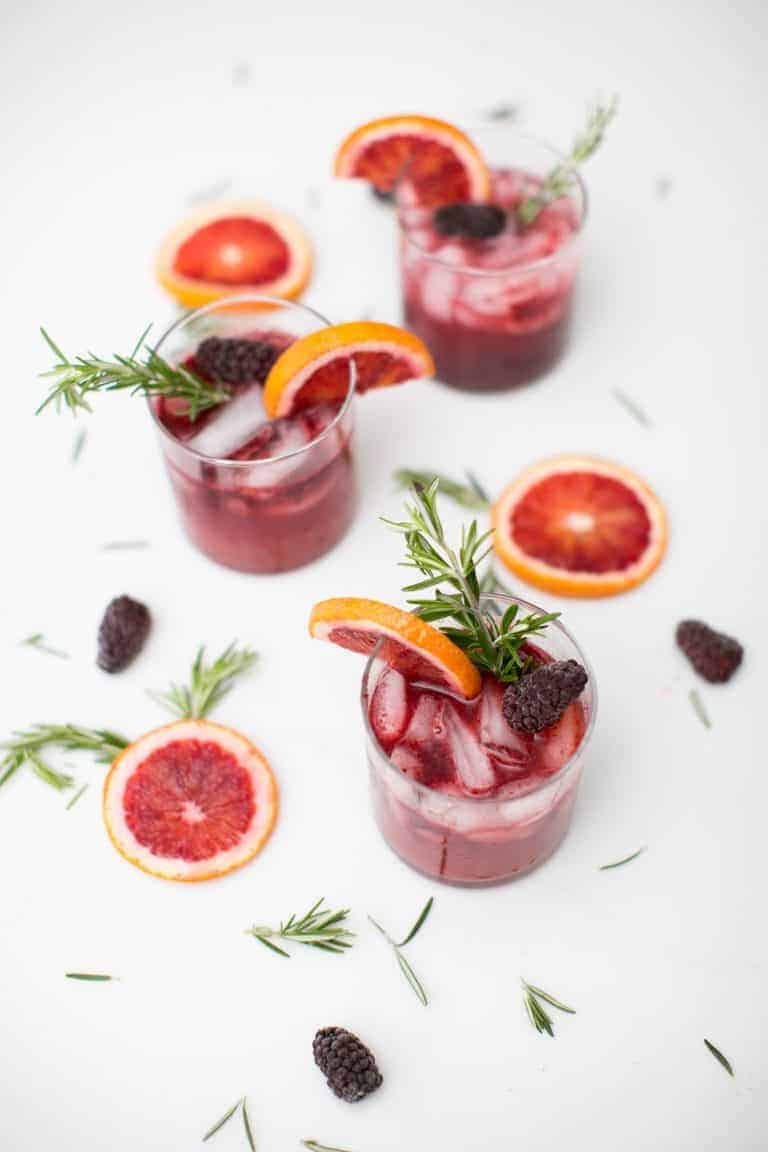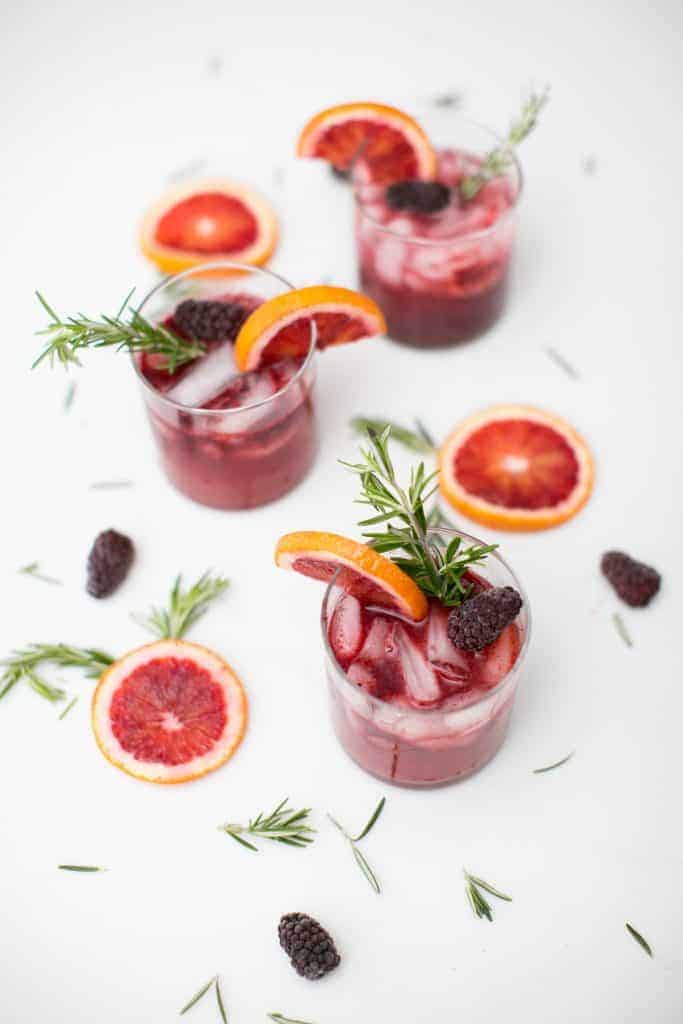 We served up this tasty Blackberry Cider Fizz for our rosemary essential oil workshop. The rosemary flavor comes in via a rosemary simple syrup that creates the delicious sweet tart combination. It's a good thing this fizzy drink is a mocktail because I could drink it all day.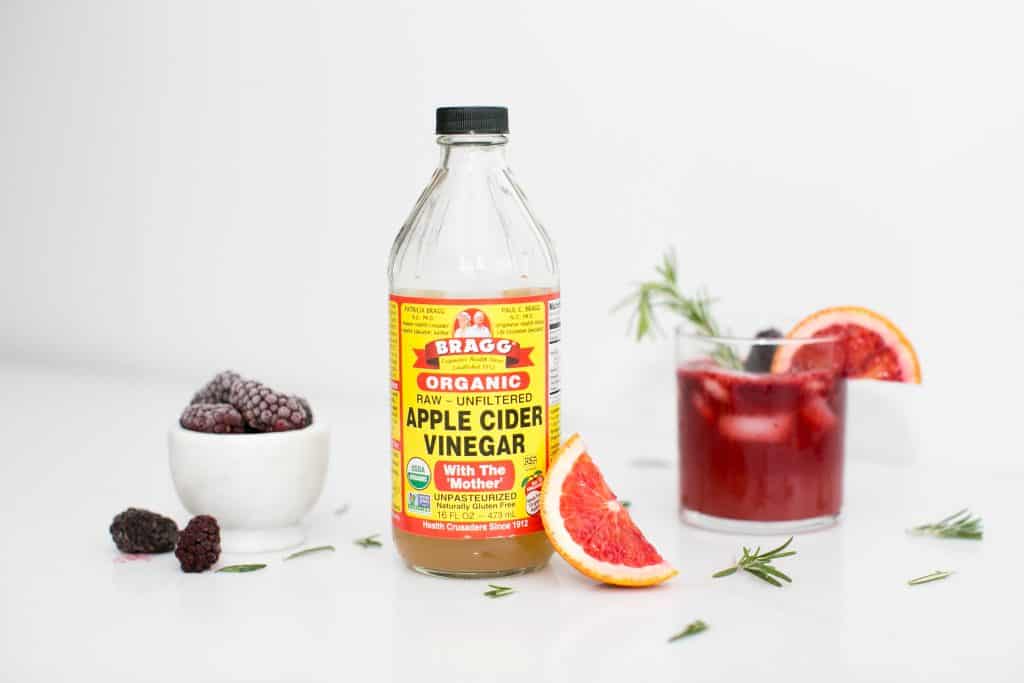 If you haven't added apple cider vinegar to your wellness routine, it's time to start. Drinking 1-2 tablespoons in water 2-3 times a day before meals is said to help detox and alkalize the body, keep skin clear, counteract sugar cravings and boost metabolism. Our nutritionist agrees we should be consuming ACV because there are about a million things it's good for. Fortunately, there are lots of ways to make ACV taste better.
This blackberry rosemary fizz is definitely my new favorite for special occasions. But you can also try an ACV-based healing elixir to boost your immunity or a spicy ACV tonic when you're battling a sinus infection.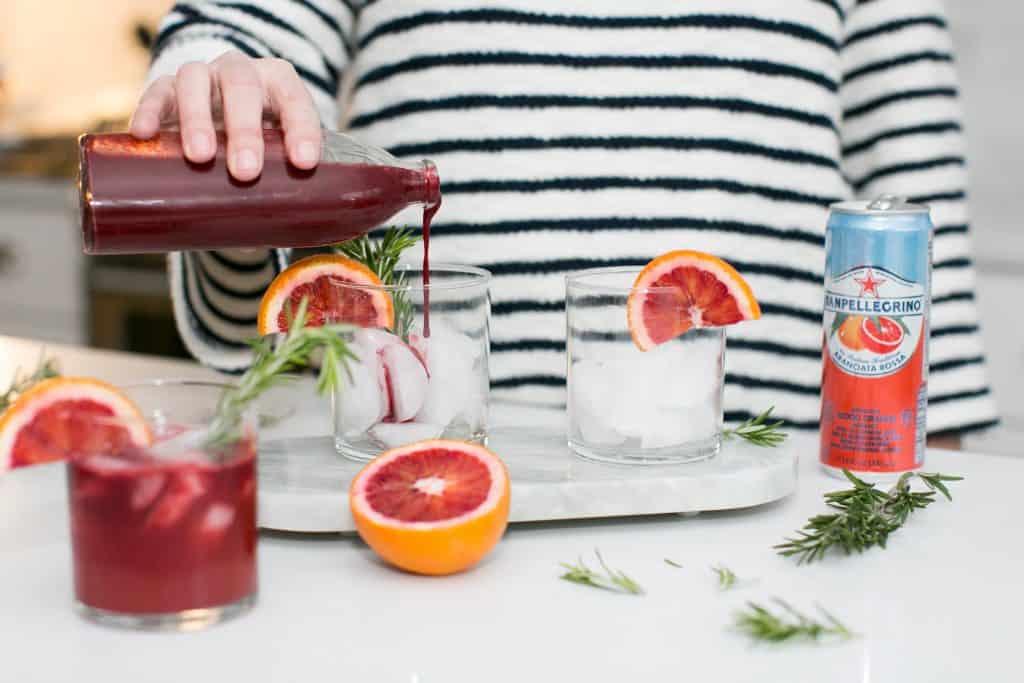 The blackberry mixture can be very seedy so definitely strain it after blending. And it's thick so don't go overboard with blackberry syrup in each glass. Aim for about 1/4 of the glass and then fill the rest of the way with sparkling soda. We used blood orange soda but plain sparkling water works, too. I even tasted the blackberry mixture combined with plain still water and, yep, still good.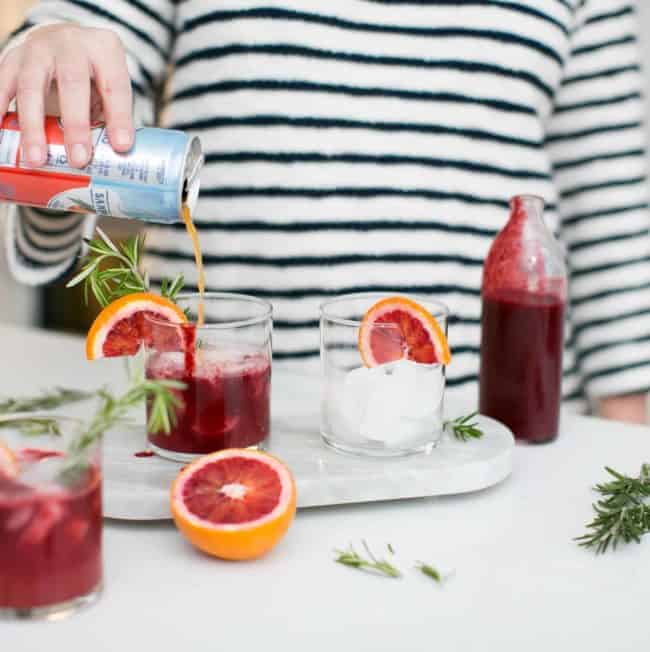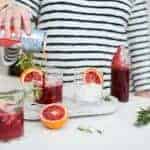 Print Recipe
Blackberry Cider Fizz
With apple cider vinegar, this blackberry cider fizz mocktail is alkalizing and it will even help give your metabolism a boost.
Ingredients
1

cup

blackberries

frozen

2

tablespoons

apple cider vinegar

2

tablespoons

rosemary simple syrup

recipe instructions below

3/4

cup

water

2 - 4

cups

blood orange sparkling water

1/2 to 1 cup for each glass

1

slice

blood orange and 1 rosemary stem for garnish
Instructions
Combine first 4 ingredients in a blender. Pulse until blackberries are smooth. Strain the mixture into a measuring cup or jar.

To serve, fill a glass with ice, then pour in the blackberry mixture to fill the glass about ¼ of the way. Fill the rest of the glass with the sparkling water and add the garnishes.

Rosemary Simple Syrup: Combine 1 cup sugar and 1 cup of water plus 2 rosemary stems and 1 tablespoon chopped rosemary in a sauce pan over medium high heat. Bring to a boil and simmer for 5-10 minutes. Let cool for 10-15. Strain out the rosemary and store in the refrigerator.
18