With summer almost over and school just around the corner, there's nothing more motivating than adding some color and fun to basic school supplies to keep the kids' morale high!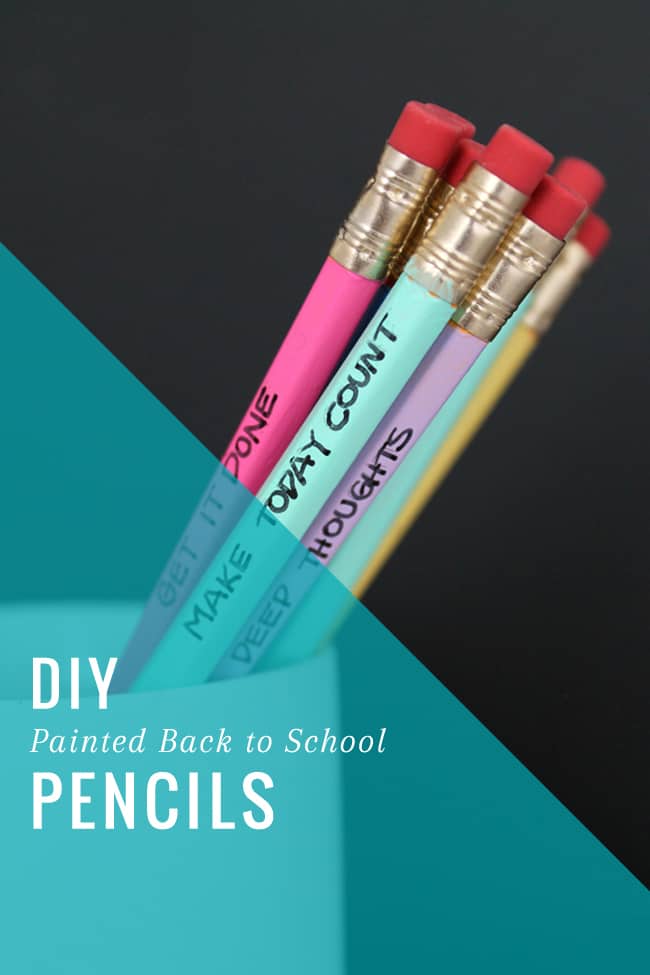 I personally find that pretty supplies are super motivating. This is an easy way to turn some old regular pencils into special, back-to-school pencils with encouraging messages. l'm sure they will get the new school year off to a great (and colorful) start!
DIY Painted Pencils
Supplies Needed
Multi-surface acrylic craft paints (the Martha Stewart brand has some amazing color options)
Regular pencils
1 paint brush with a straight end for precision or washi tape to cover the ends (I opted for the straight-end paint brush)
A super fine sharpie marker
INSTRUCTIONS
Using the paint brush, paint each pencil in the desired color and recline them on the top so that they dry. After 30 minutes or so, give them a second coat if necessary (I found that they needed it).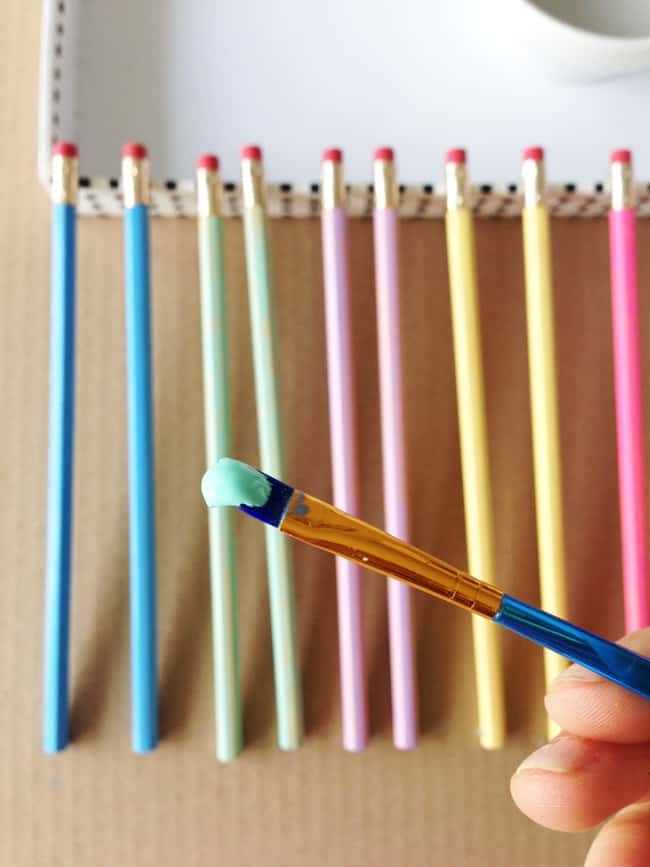 Allow enough time to dry (I waited 4 hours to make sure), and then trace your inspirational words with a pencil (just so that you can fix any mistakes).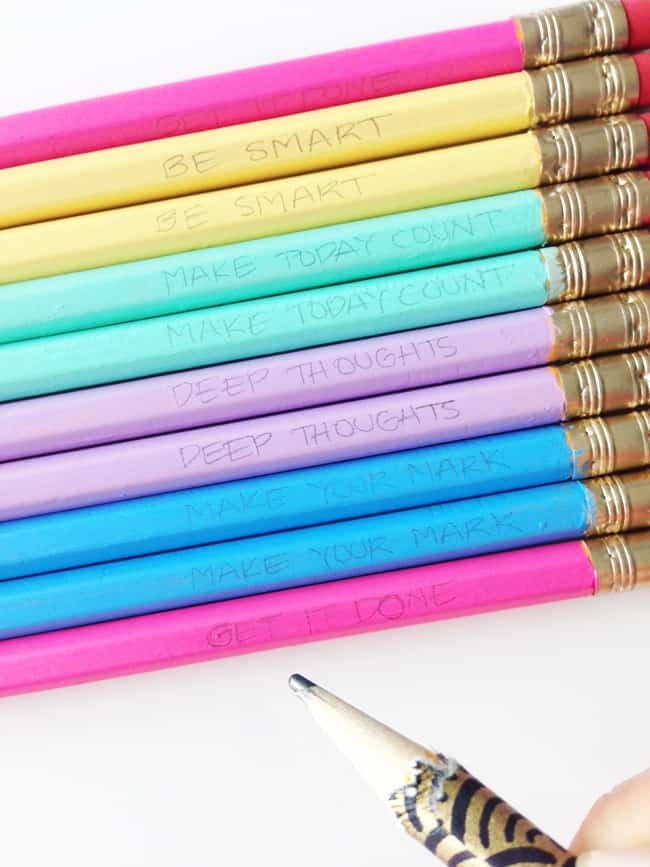 Proceed to go over with your Sharpie pen. Let the ink dry completely and you're done with your new set of colorful pencils!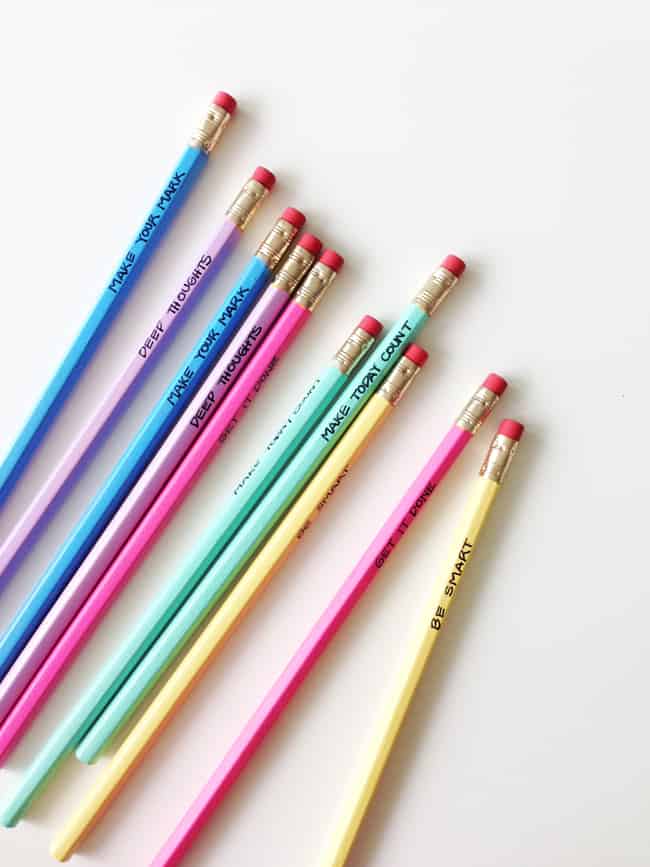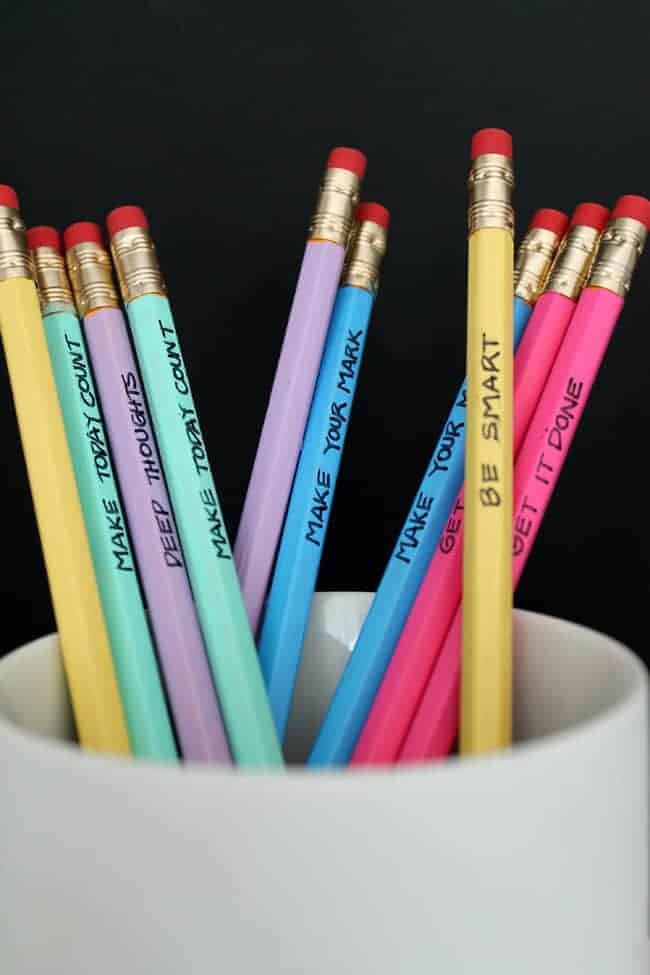 95