If you have a morning smoothie routine, you've already made the first step for detox. Smoothies are one of the easiest and most delicious ways to include detox powerhouse ingredients into your diet.
If your system is sluggish from a few days of excess, this green detox smoothie will kick-start the tune-up and clear out any stored toxins that are overwhelming your system.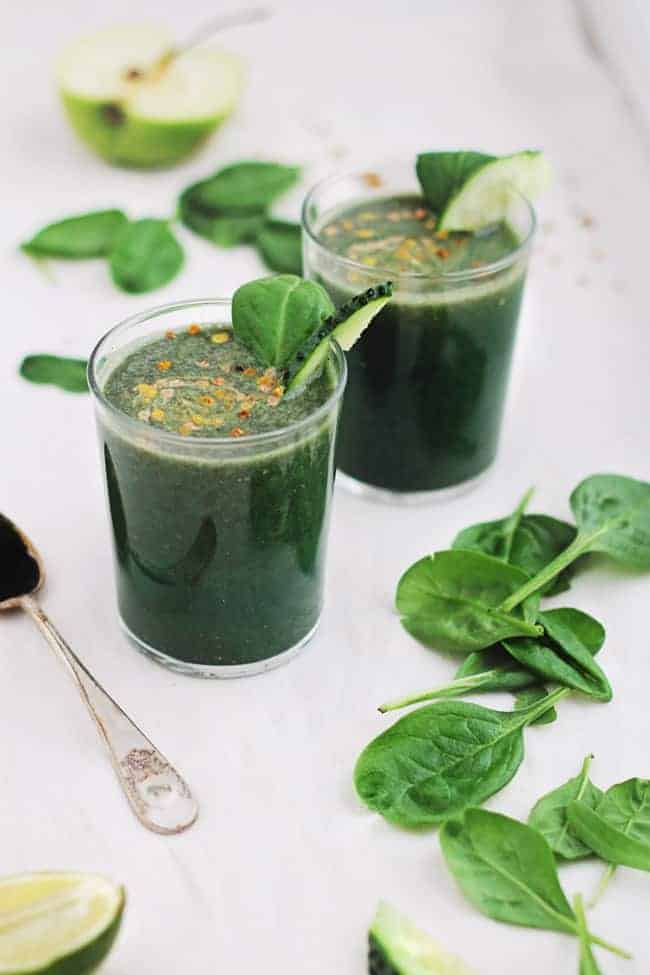 When you fuel your body with detoxifying ingredients first thing in the morning, it stimulates your metabolism, your liver works with maximum efficiency, and you feel light and energetic. Your skin will glow, and the under-eye circles will disappear as your body flushes out the toxins lurking in your system.
Detoxing is no rocket science. It's not about complicated diets, food restrictions, deprivations, or strict schedules. Your body has its own ways to heal and detox, and it does so every single day through perspiration, respiration, bowel elimination, and urination— it only needs the right foods to help clear out the stored toxins. And the good news is that most of those detox foods are perfect smoothie ingredients.
Smoothie detox superstars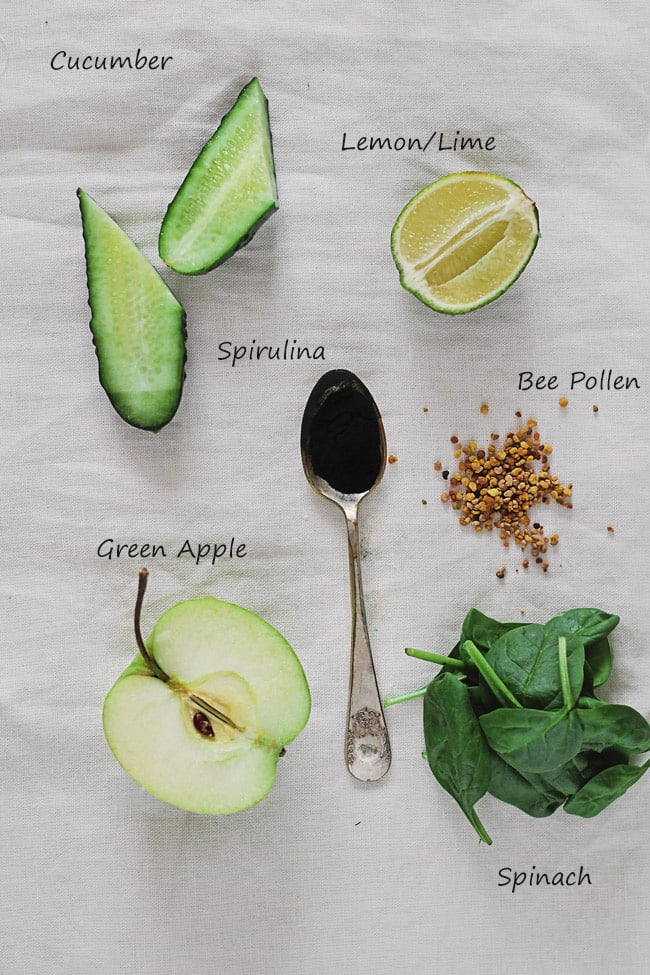 Lemons - stimulate digestion and the release of enzymes that neutralize toxins, converting them into a water-soluble form for elimination;
Apples - contain pectin, which is a soluble fiber that retains the toxins in the colon and flushes them out (source);
Green Veggies and Sea Algae - the magic word is chlorophyll, the powerful nutrient that starts the detox process, cleaning your body of heavy metals, pesticides, and other environmental toxins; the most powerful green veggies are cucumber, broccoli, and dandelions, and as for the sea algae, consider chlorella (source) and spirulina (source);
Green Leafy Vegetables - are high in fiber, potassium, and antioxidants, the main ingredients for a healthy liver and digestive system; make sure you eat plenty of kale, spinach, celery, chard, turnips, romaine, and mangold;
Green Tea - contains nutrients called polyphenols that have a strong antioxidant effect (source) by helping your body to fight against free-radicals that cause damage to cells;
Bee Pollen - is packed with antioxidants and nutrients that nourish the liver and reduce oxidative damage, helping the body to naturally detox (source).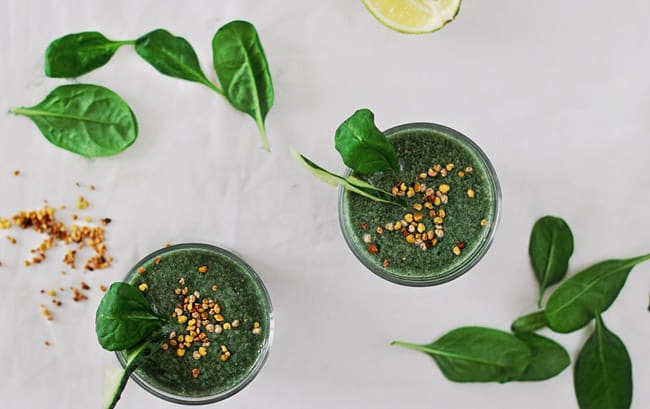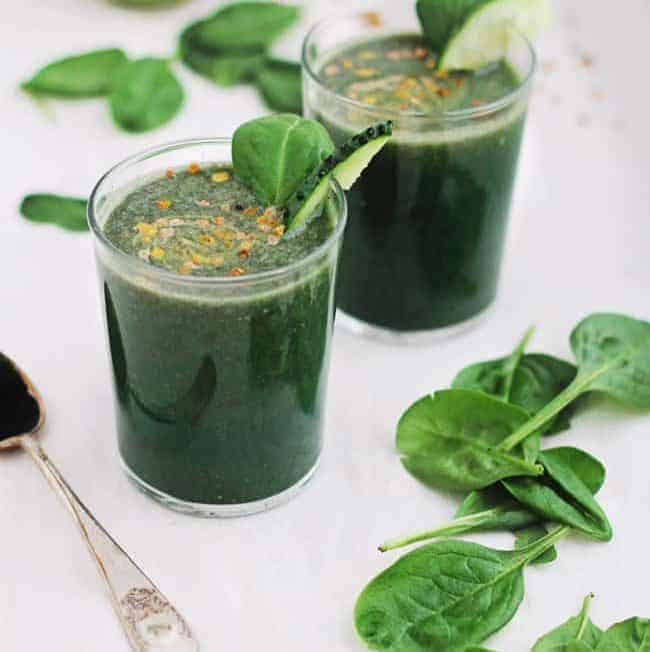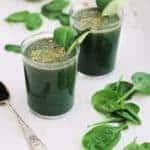 Print Recipe
Detox Green Smoothie Monster
A powerhouse smoothie packed with the superstar ingredients to kick off your body detox.
Ingredients
1

ripe banana

1

tablespoon

bee pollen

2

teaspoons

spirulina powder

1

organic green apple

cut into cubes

½

cup

lime juice

freshly squeezed

1

cup

spinach

1

cucumber

cut into cubes

½

cup

almond milk
Instructions
Add all ingredients in the blender and process to obtain a creamy smoothie.
Notes
You can find these ingredients at the supermarket, the farmers' market, or the natural food stores, so you can easily include them separately or in combinations in your morning smoothie routine. When my immunity is down, and my system needs a detox kick, I add as many of these ingredients as I can into my smoothies. It does wonders!
Nutrition
Calories:
329
kcal
|
Carbohydrates:
48
g
|
Protein:
10
g
|
Fat:
15
g
|
Saturated Fat:
13
g
|
Sodium:
125
mg
|
Potassium:
997
mg
|
Fiber:
7
g
|
Sugar:
25
g
|
Calcium:
73
mg
|
Iron:
5
mg
This article was medically reviewed by Dr. Gina Jansheski, a licensed, board-certified pediatrician who has been practicing for more than 20 years. Learn more about Hello Glow's medical review board here. As always, this is not personal medical advice and we recommend that you talk with your doctor.
View this post on Instagram
55