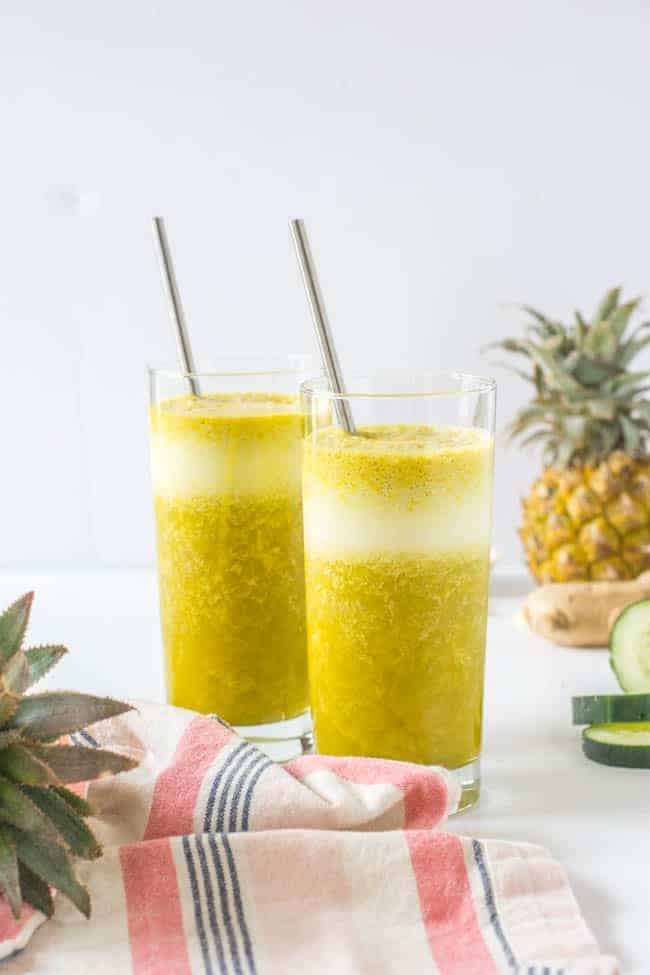 You need to know about this bloat-busting smoothie with pineapple. Not only will it help fight bloating from a night of too much Mexican food or a visit from Aunt Flo (where did that name come from, anyway?), but it will also make your skin oh-so-glowy!
Pineapple is a great natural source of fiber and contains an ample amount of an enzyme called bromelain, which breaks down protein and aids in digestion. Also, since it's naturally sweet, you don't have to add any extra sweeteners or fruits to this smoothie.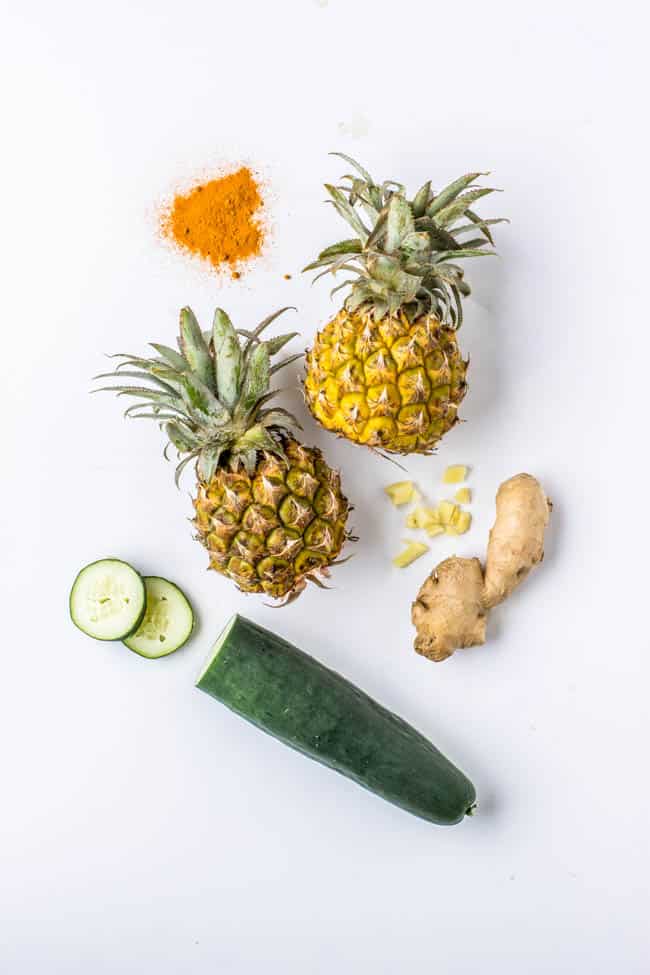 We all know cucumbers are renowned for their anti-inflammatory properties. Since they are full of water, fiber, and vitamins, it's a simple way to reduce major belly bloat and adds a cooling effect to this drink.
I take turmeric every single morning, either by capsule form or in my smoothie like this. In fact, it is the number one thing I recommend to people when they ask how I keep my skin so clear and youthful. Turmeric is full of antioxidants, and it's linked to increased brain activity and improved mental capacity and health. So if you're feeling a little foggy or down, drink this smoothie! Easy peasy, pineapple squeezy.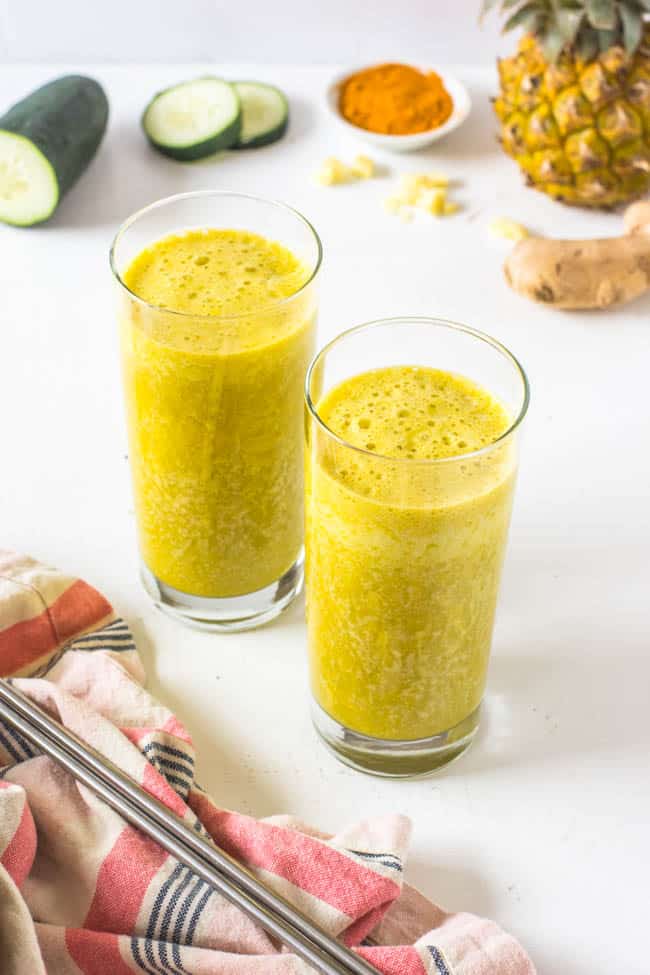 Ginger is essential in helping soothe and stimulate an active digestive tract. It's a bonus that it adds that extra zing of flavor.
You convinced you need this smoothie in your life? Good! You'll be sipping on one in no time! Grab the recipe below and enjoy.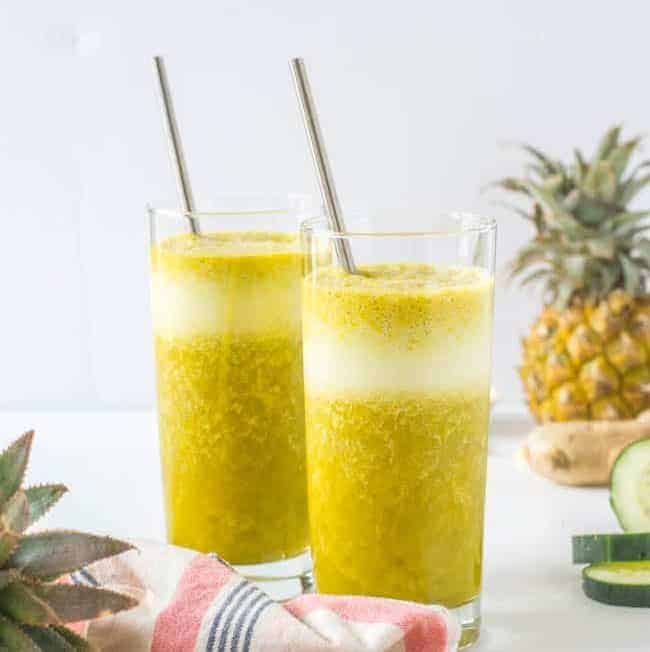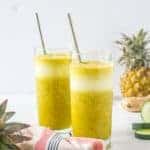 Print Recipe
6-Ingredient Bloat-Busting Pineapple Smoothie
Bloating is no match for this tropical-inspired smoothie.
Ingredients
1 1/2

cups

coconut water

1/2

of one fresh pineapple

peeled and cored

1/2

large cucumber

1

teaspoon

chopped fresh ginger

1/2

teaspoon

turmeric powder

Ice
Instructions
Combine coconut water, pineapple, cucumber, ginger, turmeric and ice in a blender. Blend on high for one minute until smooth.

Pour into a glasses and serve immediately. Enjoy!
Notes
If you have any left over, store in the refrigerator for up to 24 hours. Add fresh ice cubes and re-blend when ready to eat.
222