A few years ago, I tried going on a raw food diet for a month. Tried because it only lasted a week—I love cooked food, y'all. I mean, I like raw food too, but after a while, I just wanted something warm and I didn't even care what it was.
But I did get something good out of it: I learned that raw desserts are ridiculously delicious. Not even in a "meh, this is acceptable for something that's vegan and uncooked," but delicious as in "I'd totally choose to eat this even if there was a brownie sitting on the plate next to it."
And raw desserts are full of healthy fats too. Bonus!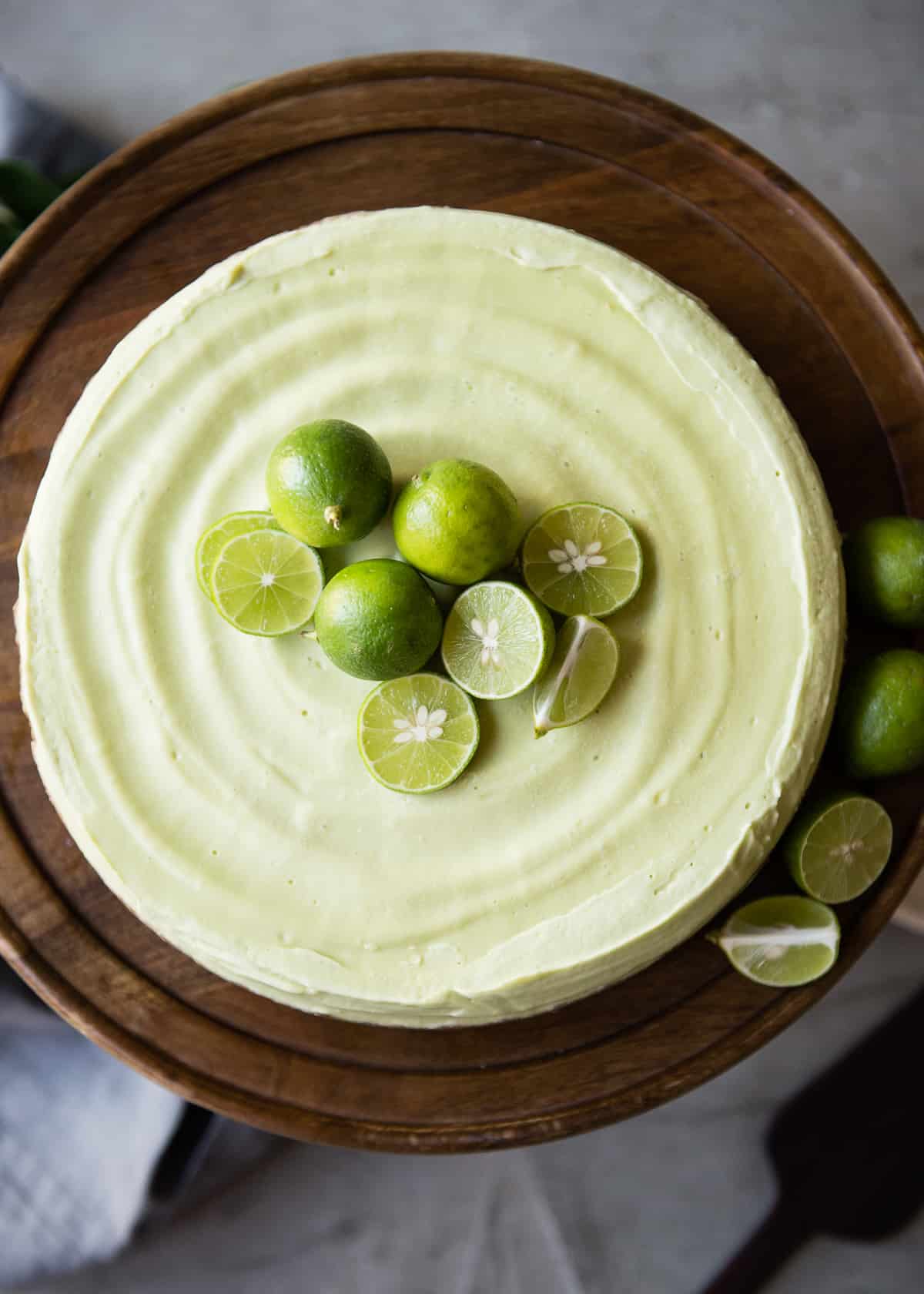 Raw Key Lime Pie

Many raw desserts rely on soaked and pureed cashews to achieve a rich, creamy texture, but this Raw Key Lime Pie uses a combination of coconut oil, ripe avocados, full-fat coconut milk, and fresh lime juice to make a luxurious, tart filling. Completely different and completely delicious!
While some raw desserts can be a little bit complicated, this one is a breeze to make. You just have to blitz the crust ingredients in your food processor, press them into a pie tin, then whip up the filling in your blender. Pour the filling into the crust, pop the pie in the freezer, and it's done. Easy, and 100% entertaining-worthy!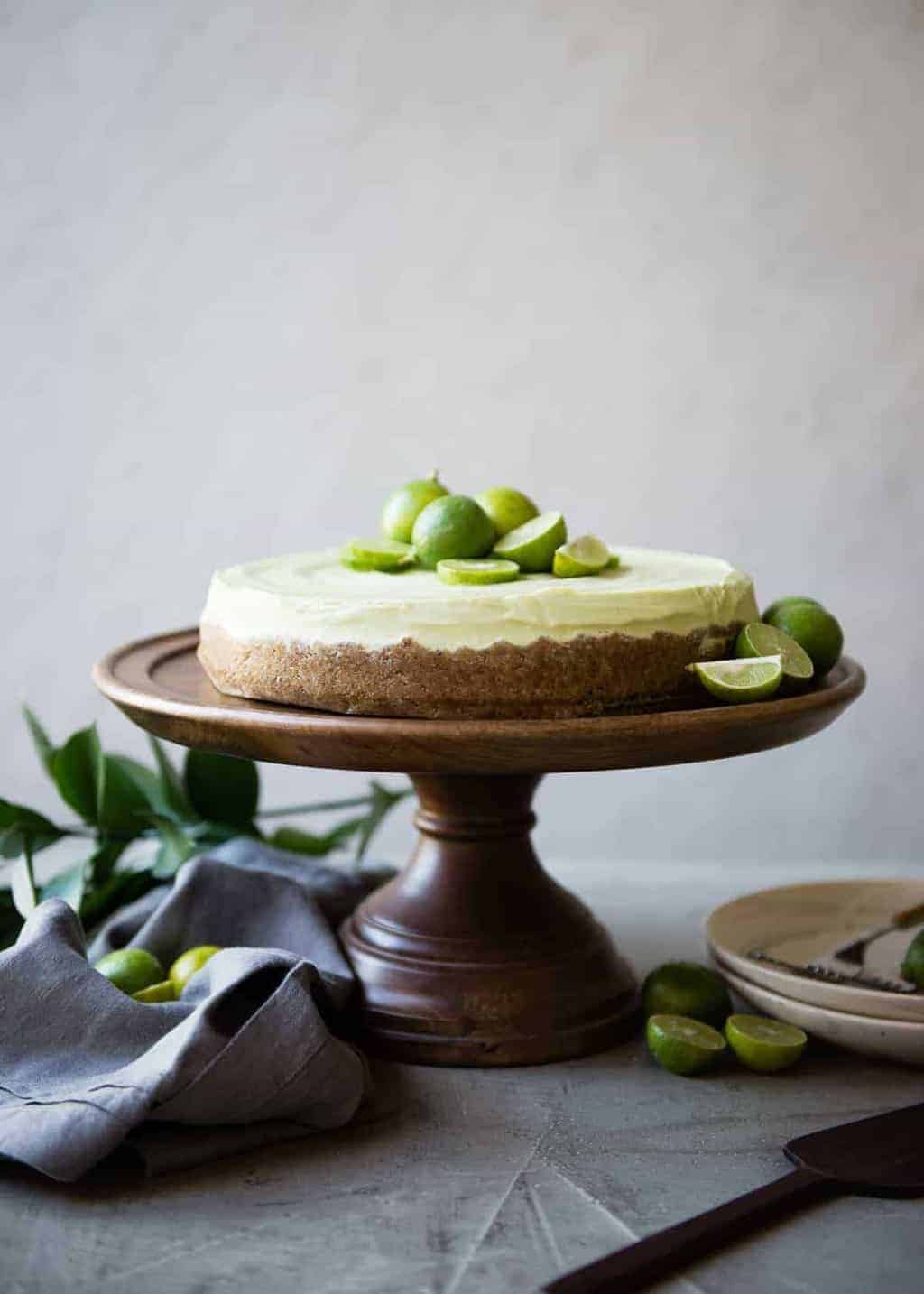 This recipe is from The Blossom Cookbook by Ronen Seri and Pamela Elizabeth. Blossom is an iconic vegan restaurant known for its innovative food—and now you can make some of Blossom's best recipes right in your own kitchen. I've bookmarked the Trumpet Mushroom Calamari, Sweet Potato Coconut Curry, and Pistachio-Crusted Tofu to put on my dinner meal plan soon, but there are a few incredible dessert recipes too.
Uhm, Vegan German Chocolate Cake? Yes please!
Purchase The Blossom Cookbook: Classic Favorites from the Restaurant That Pioneered a New Vegan Cuisine by Ronen Seri and Pamela Elizabeth on Amazon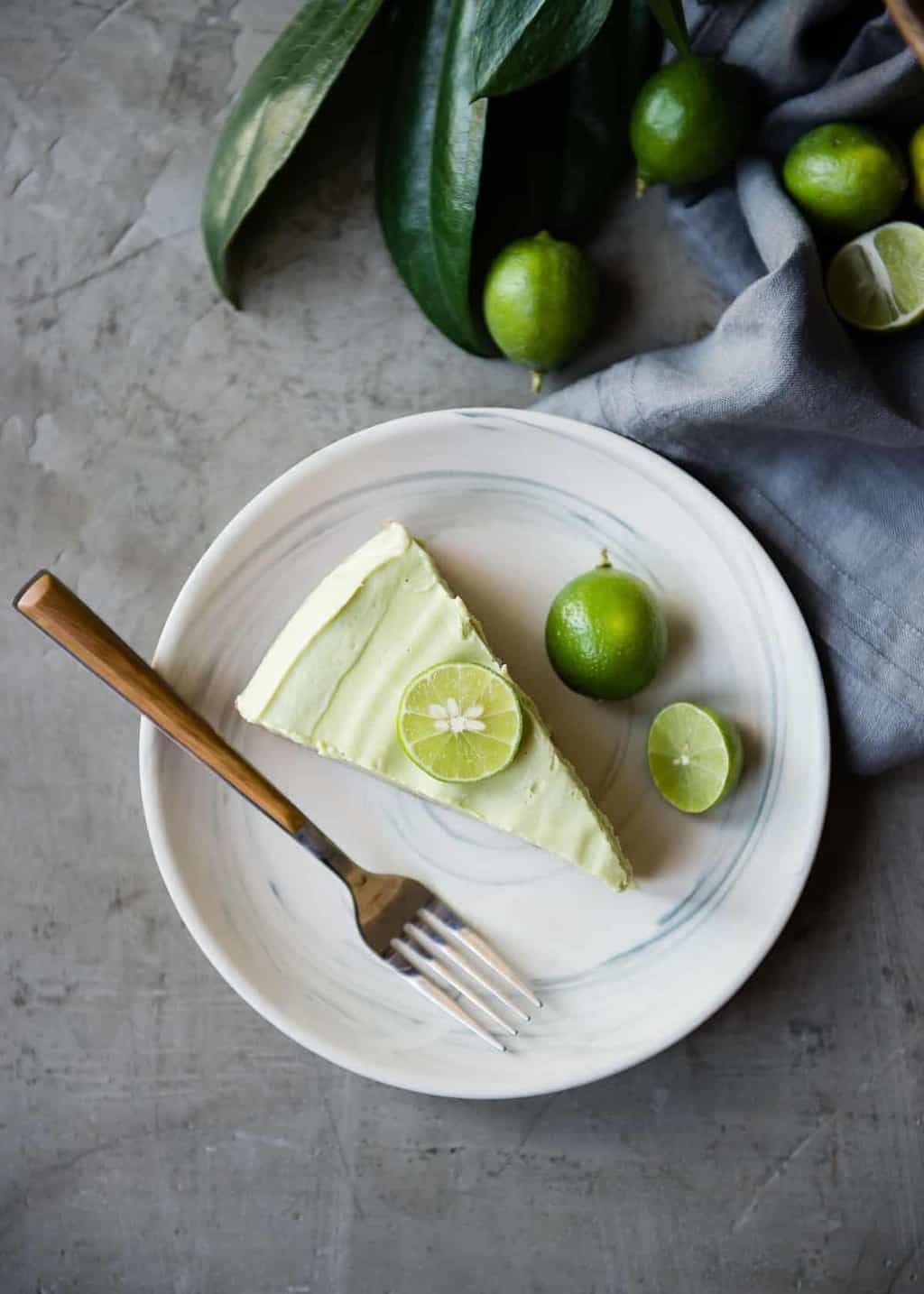 Raw Key Lime Pie
This rich, creamy and all-around delicious Raw Key Lime Pie recipe is from The Blossom Cookbook by Ronen Seri and Pamela Elizabeth.
Equipment
Springform pan

Food processor
Ingredients
For the Crust
1¼

cups

macadamia nuts

1¼

cups

pecans

½

cup

dried

pitted dates, soaked in water for 1 hour

Pinch

of salt

¼

teaspoon

vanilla extract
For the Filling
1½

cups

fresh lime juice

from about 12 limes

1

cup

agave syrup

½

cup

full-fat coconut milk

2

ripe avocados

halved, pitted, and peeled

2

tablespoons

vanilla extract

¼

teaspoon

salt

1¼

cups

coconut oil
Instructions
Make the crust:
Lightly grease a 9-inch springform baking pan with coconut oil.

Put the macadamia nuts, pecans, dates, salt, and vanilla in a food processor and process until the mixture is soft and easily workable. Press the mixture into the bottom of the prepared pan.
Make the filling:
Put the lime juice, agave, coconut milk, avocados, vanilla, salt, and coconut oil in a high-speed blender and blend until smooth.

Pour the filling over the crust, cover with plastic wrap, and freeze overnight. Thaw before serving.
Notes
Store leftovers in the freezer until ready to eat. Thaw for 15-20 minutes before eating.
Will keep in the freezer for 2 months.
77