Sad but true: acne happens. And I'm not just talking about the face kind.
During the summer months, sweaty workouts, pore-clogging sunscreen and chemical-soaked swimsuits can cause acne to pop up where we least expect it. And while I'm not thrilled to still be experiencing bacne (that's back acne for all you blissfully unaware ladies) at the ripe ol' age of thirty-three, I now have the tools to deal with it.
For those of us with sensitive skin, this skin-clearing acne body wash is a summertime game changer. Sudsing up with it regularly helps kill the bacteria that causes breakouts, so you can bust out the tank tops and show off your summer skin with confidence.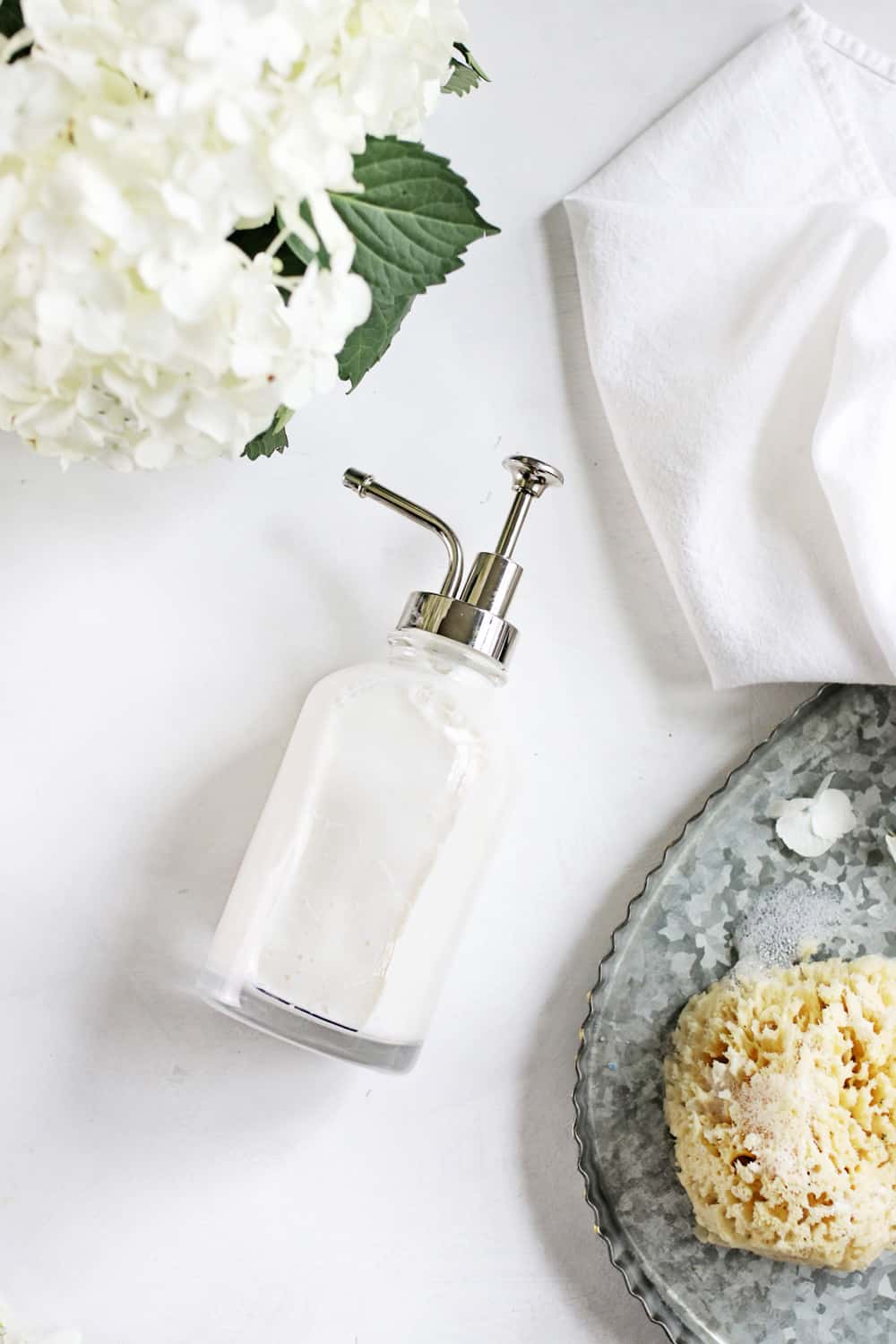 Skin-Clearing Acne Body Wash
Let's get one thing straight: there's no shame in bacne (and as someone who battles it, I'm definitely not here to judge). But it can make you feel self-conscious. That's why I try to take extra steps to keep it at bay and kill bacteria before it becomes a problem.
But that's sometimes easier said than done during the summer months. Thanks to soaring temperatures and high humidity, summer is prime sweat time. And not only does that sweat get trapped between our skin and clothes, leading to bacteria overgrowth, but pore-clogging dirt and dust can make skin more sensitive and prone to inflammation.
It's a back-acne disaster waiting to happen.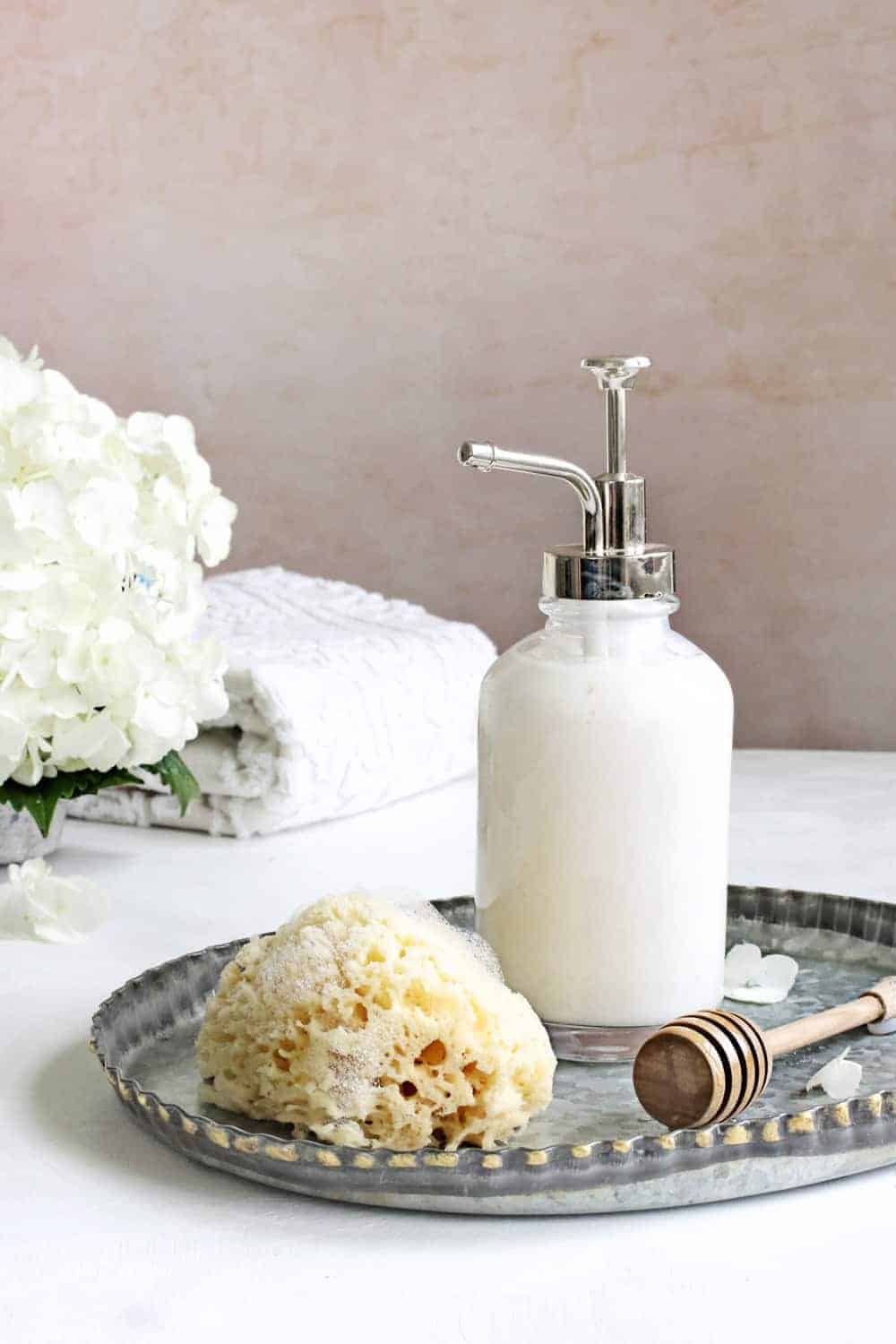 But the good news is that bacne is just as easily treated as acne on the face. This acne body wash is loaded with botanicals like tea tree oil and lavender to kill bacteria and soothe inflammation.
Raw honey, a potent antibacterial and humectant, helps get rid of sweat-loving microbes and softens skin. And non-toxic castile soap gently cleanses away built-up grime.
Here's how to make your own.
Ingredients
1 bar castile soap chopped or grated
5 cups water
20 drops tea tree clary sage and lavender essential oil
2 tablespoons jojoba oil
1 tablespoon glycerin
1/3 cup raw honey
Instructions
1. In a medium pot, bring water to a rolling boil. Add castile soap and stir until completely melted.
2. Pour melted soap mixture into a bowl and let cool overnight.
3. Add remaining ingredients and use an immersion blender or food processor to mix thoroughly.
4. Pour acne body wash into a squeeze container or pump bottle. Store what's left in a mason jar in the fridge until ready to use (it should keep for several months in the refrigerator).
Tips for Getting Rid of Body Acne
While this body wash will go a long way toward keeping your skin smooth and bump-free, good hygiene is still important:
Shower as soon as you can after a sweat session
Wash workout clothes in hot water between workouts
Always dry your clothes thoroughly on high heat to kill bacteria
While heat is bad news when it comes to back acne, it's vital for keeping your clothes clean and germ-free. It's also a good idea to get dressed before applying hair products to keep pores free of buildup.
If after all this you're still experiencing bacne, your diet might be to blame. Dairy is especially aggravating, so cutting it out for a few months might go a long way toward soothing inflammation and decreasing breakouts.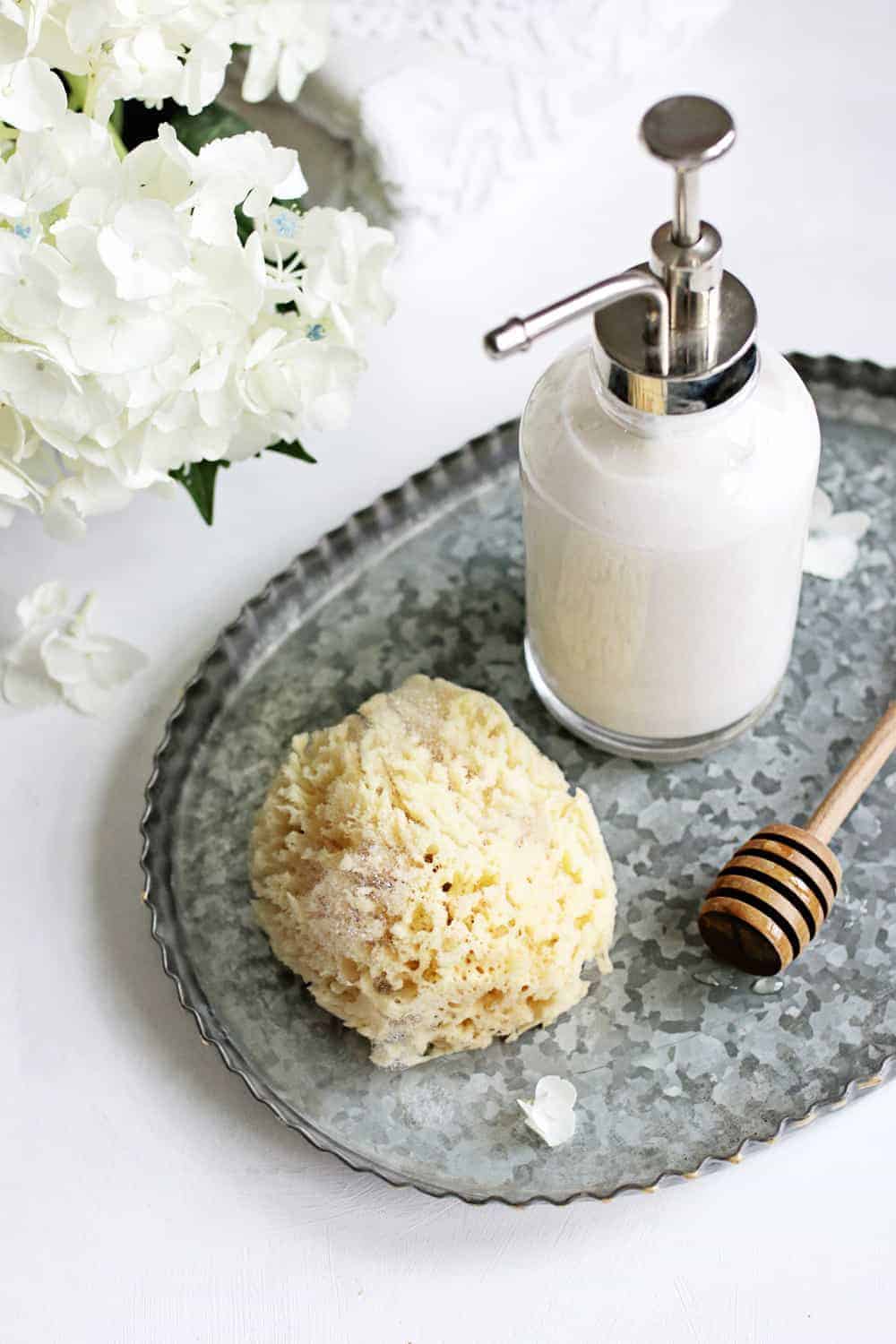 Acne Bodywash FAQ
Can I make this with liquid castile soap?
The castile bar soap gives this recipe a thick, body wash-like consistency, which I prefer. If you choose to use liquid castile soap, it will be pretty liquid-y, but still usable. It just depends on your personal preference.
Can I use this body wash as a face wash?
Definitely! This would make a great face wash. You can even use it as shampoo, if you want.
What does glycerin do in this recipe?
Glycerin adds extra moisturizing properties. Feel free to leave it out if you don't have any on hand.
How long does this body wash last?
Since it contains water, you should use it as quickly as possible. I recommend making a fresh batch every 3 weeks or so to keep it from molding.
View this post on Instagram
158