Let's face it, baths aren't for everyone. They're sweaty, time-consuming, and hard work. By the time you've scrubbed the tub, located your expensive salts, and filled up the bath, if you're anything like me, you've lost the urge to take a dip. But that doesn't mean you can't reap the aromatherapy benefits usually reserved for bath bombs.
These aromatherapy shower steamer tablets are perfect whether you're crunched for time or too frazzled to prep a bath. Simply toss one in the corner of your shower and relax while the essential oils work their magic.

How to Make Shower Steamers
Aromatherapy shower steamers are a great way to enjoy the benefits of essential oils during your daily shower routine. These small tablets are made of natural ingredients such as baking soda, citric acid, and essential oils that dissolve in the shower to release soothing scents.
Shower steamers work by reacting with the water and producing a fragrant steam that can help relieve stress, promote relaxation, and improve your mood. When you inhale the steam, it can help to clear your sinuses and improve your breathing. Additionally, the essential oils in the steamers can be absorbed through your skin to provide a variety of therapeutic benefits.
Making shower steamers at home is easy and fun. When you're ready to use your shower steamers, simply place one on the floor of your shower away from the direct stream of water. As the water hits the steamer, it will dissolve and release the fragrant steam. You can also add a few drops of essential oils directly onto the steamer to enhance the scent.
There are many different essential oils you can use in your shower steamers, each with their own unique benefits. Lavender essential oil is great for promoting relaxation and reducing stress, while peppermint essential oil can help to improve your focus and increase energy. Eucalyptus essential oil is known for its decongestant properties and can help to open up your sinuses.
These aromatherapy shower steamers will take your mornings to a whole new level. I like to make mine in several different scents for different moods and sprinkle them with flower petals for effect. But their real beauty is created when you customize them with any oils, flowers, and colors you like. It's entirely up to you.
As far as scents are concerned, rose is uplifting and has been known to help fight anxiety and depression [source]. Lavender is great for soothing stressed nerves [source] and encouraging sleep [source]. And sweet orange is energizing, the perfect solution for giving you an extra boost in the morning.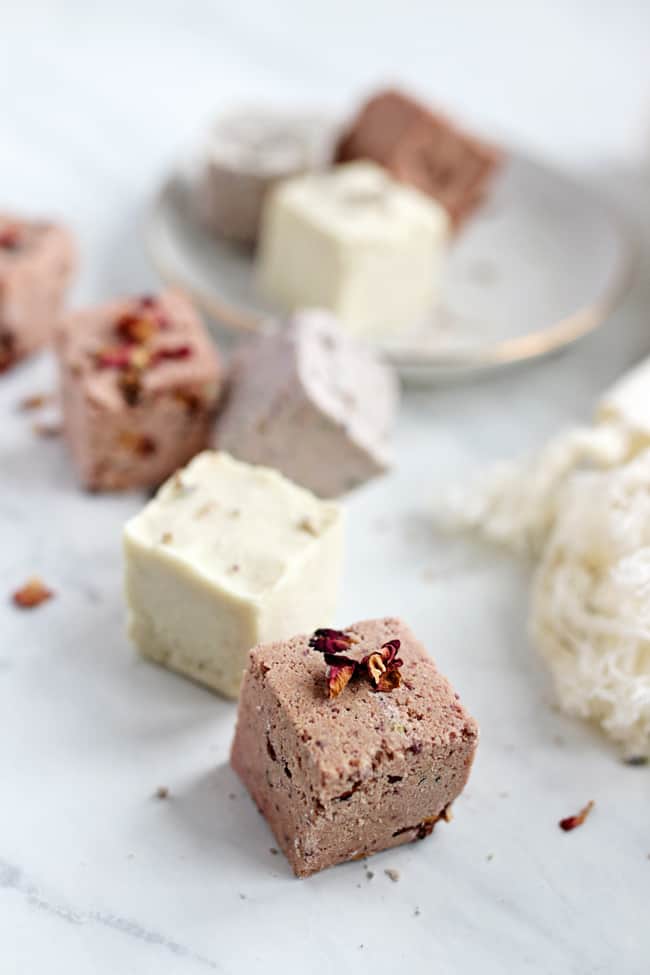 With cold season always on the horizon, don't be afraid to trade out these scents for something more cold- and flu-friendly. Peppermint, eucalyptus, and thyme oils can be used in aromatherapy shower steamers to help clear the sinuses, soothe sore throats, and support the immune system.
Essential Oils and Aromatherapy
Aromatherapy is the practice of using essential oils to promote physical and mental wellbeing. Essential oils are derived from various parts of plants, including flowers, leaves, and roots. They are highly concentrated and contain the natural fragrance and properties of the plant from which they are derived.
There are many benefits to using essential oils in aromatherapy. They can help to reduce stress and anxiety, alleviate pain and inflammation, improve digestion, and promote restful sleep. Some essential oils are also believed to have antibacterial, antifungal, and antiviral properties.
Some of the most commonly used essential oils in aromatherapy include lavender, peppermint, eucalyptus, tea tree, and lemon. Each of these oils has unique properties and can be used for different purposes.
Aromatherapy Blends for Shower Steamers
Here are some of my favorite essential oil combos for practically every season:
Sinus-Clearing Steamers
PMS Steamers
Seasonal Allergy Steamers
Relaxation Steamers
Energizing Steamers
When combined with the steam from a hot shower, these oil blends should have you feeling back to normal in no time. If you don't want to buy new oils, simply use what you have on hand or invest in carefully selected essential oils that you are sure to use over and over again.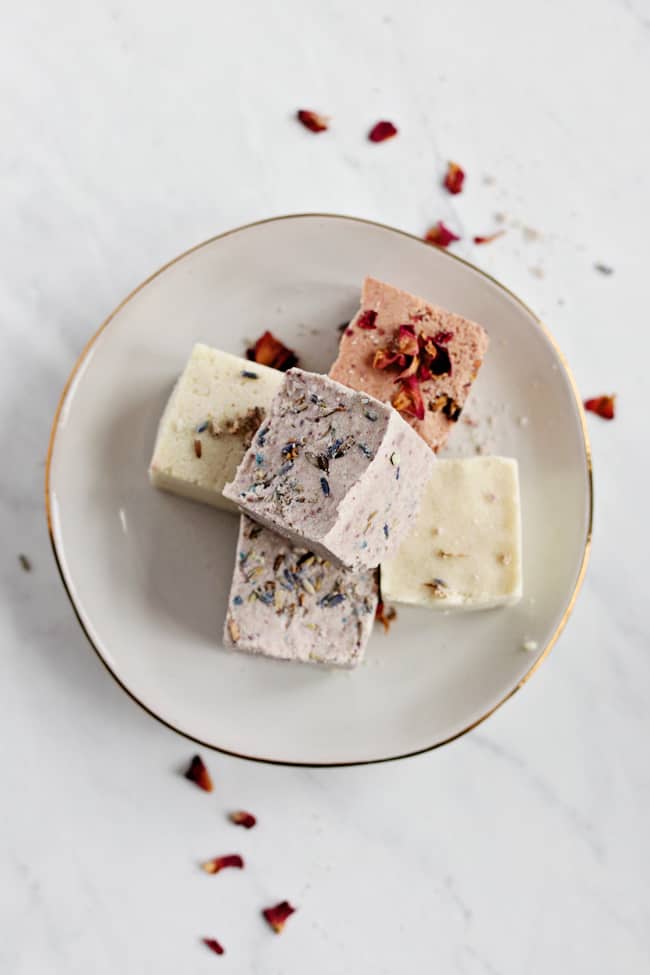 And while not totally necessary, I like to glam up my aromatherapy shower steamer tablets by adding some natural food coloring and dried flower petals. Call me crazy, but I think it helps calm my nerves to have a jar of beautiful shower steamer tabs sitting on my bathroom counter just waiting to be used. Plus, it's an added reminder to set aside some time for myself to unwind and just breathe.
They're so pretty, I have been known to toss several in a jar and give them as gifts to stressed girlfriends. Simply tie a pretty ribbon at the top and add a sweet note, and your BFFs will be thrilled.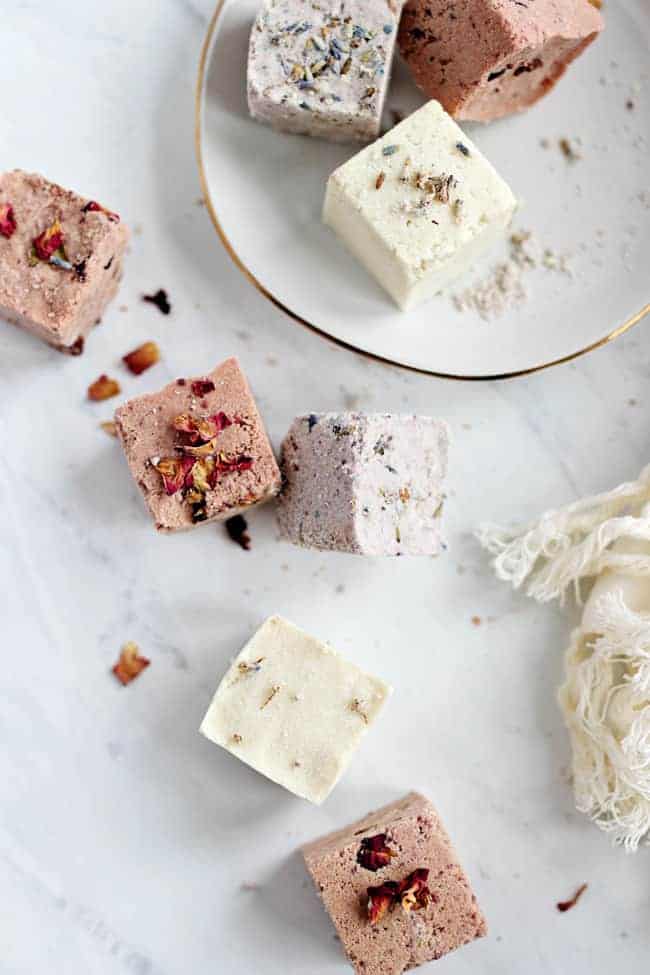 How to Use Shower Steamers
Shower steamers are essentially just bath bombs for your shower. When wet, they bubble up and release the scent of whichever oils you choose into the air, creating a relaxing steam room effect—without requiring a tub full of water or a post-soak tub cleaning session.
To use them, take one into the shower with you and lightly wet it under running water to get the fizzing action started. Then, place the steamer in the corner of your shower, where it will occasionally get splashed (if placed directly in the path of your shower spray, it will dissolve too quickly).
Shower as usual, breathing deeply to inhale the oils and enjoy the benefits of aromatherapy. If there's still some steamer left over after your shower, simply push it to the corner and use the rest next time.
Now, I know what you might be wondering, can I use my aromatherapy shower steamer tabs as bath bombs? Yep! They totally do double duty. Assuming you didn't go overboard with your essential oils (which can irritate the skin in high doses), just pop one of these babies in your next bath and use 'em exactly as you would a bath bomb.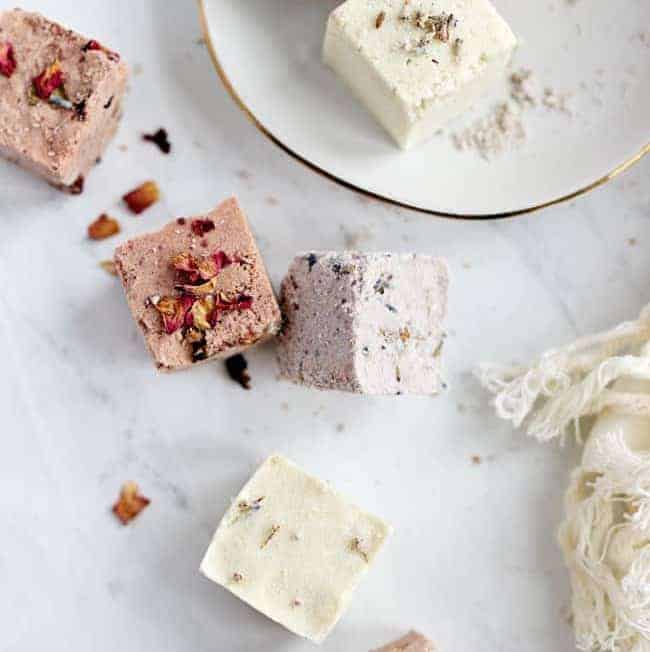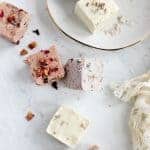 Print
Aromatherapy Shower Steamer Tablets
No time for a bath? These aromatherapy shower steamer tabs are like a bath bomb for the shower.
Equipment
Medium-sized bowl

Ice cube tray or cake pop mold
Instructions
Mix together the baking soda and citric acid in a medium-sized bowl. Just slightly moisten the dry ingredients with water or witch hazel until it clumps when you squeeze it in a fist. That will prevent over-fizzing.

Mix your ingredients together (I like to do this part by hand just to make sure everything is well-blended). Add the food coloring and continue mixing until you reach the desired shade. Tightly pack the mixture into an ice cube tray or cake pop molds. Or use a cookie scoop to drop small rounds onto a parchment-lined baking sheet.

Allow to dry for 12+ hours, then transfer to a lidded jar until ready to use.
Notes
These shower steamer tabs should last about 2 weeks in the fridge. 
Problems with fizzing?
These are essentially bath bombs, so adding too much water or witch hazel too fast will make them fizz up and overflow your mold. Rather than pouring the water directly into the dry ingredients, try putting the water in a spray bottle and lightly misting the top of the baking soda mixture. Use your hands to mix everything together, then lightly spray again. When the mixture just barely holds together like wet sand, you can stop adding water. Ideally, you'll have hit the sweet spot where the mixture holds together but doesn't set off an uncontrollable fizz reaction.
Essential Oil Blends
Sinus-Clearing
PMS 
Seasonal Allergies
Relaxation 
Energizing 
This post was medically reviewed by Dr. Holly Smith, a board-certified physician in nephrology and internal medicine with a background in nutrition. Learn more about Hello Glow's medical reviewers here. As always, this is not personal medical advice, and we recommend that you talk with your doctor.
Menthol Shower Steamers
These DIY menthol shower steamers use the power of essential oils to quickly clear your sinuses and ease congestion from colds.
Check out this recipe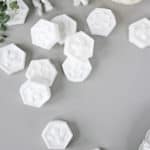 DIY De-stress Shower Tablets with Essential Oils
No time for a bath? Simple aromatherapy shower tablets are perfect for de-stressing, relaxation, and rejuvenation.
Check out this recipe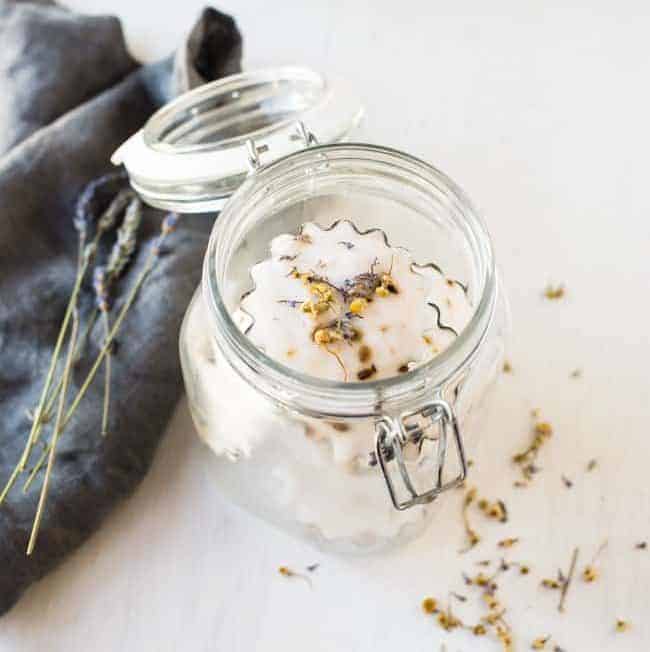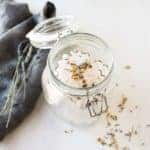 456