Feet take such a beating in the summer. I like to go barefoot as much as possible (I am from the South!) plus lots of sandal wearing take a toll. Crusty, dirty feet is one of my biggest pet peeves so I've been trying various tools and remedies to keep them soft. When you wear cute sandals you want to show off pretty feet!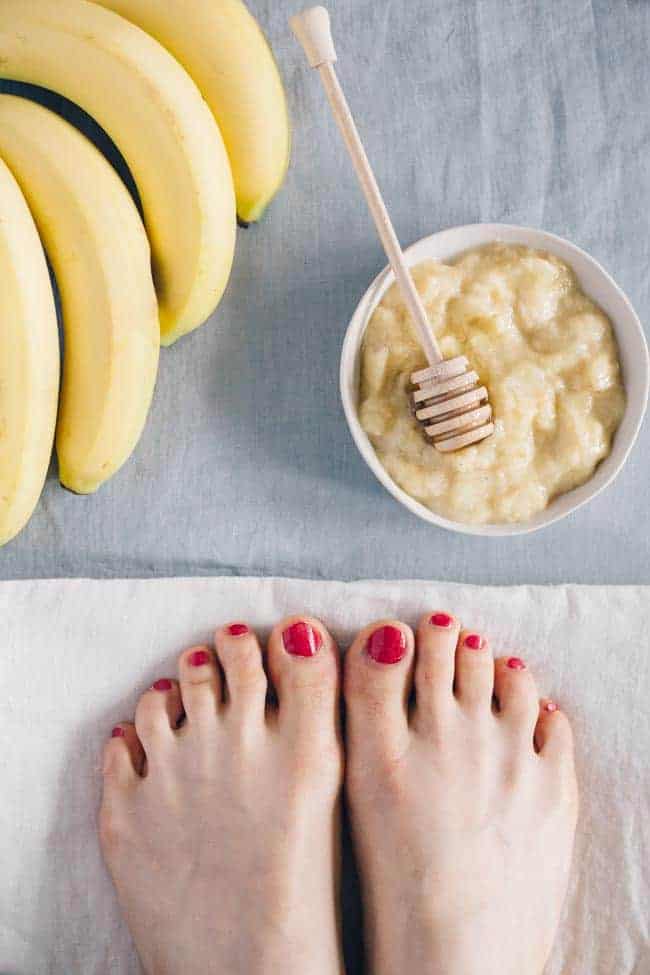 When I read in Real Simple that bananas make an excellent skin softener I was skeptical. Who wants to slather a banana on their feet? But it works! My soles were much softer and it made exfoliating so much easier. Don't you love little home remedies like this?
Summer Sandal Foot Mask with Banana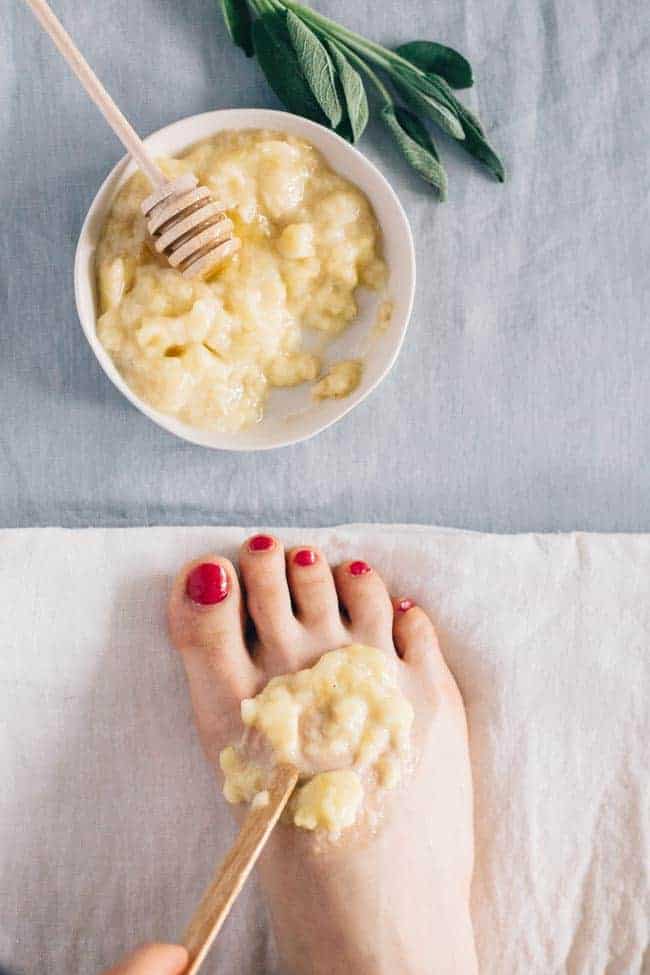 All you need is a banana and some honey. Mash 1/2 of a banana and add a few drops of honey. Slather all over your feet and wrap them in plastic wrap. (If you have extra, it makes a great snack!) Read a magazine for at least 10 minutes then wipe off the banana. Your soles will be much softer! If you have pesky calluses you can exfoliate with a pumice stone. Then slather on some moisturizer.
While you have the banana on your feet you might as well try these other home remedies for your hair:

112