Sandal season is upon us, and we're pretty excited about getting those toes out! But after a long winter, it's not just bright white legs that can be bothersome.
All those months in boots and thick socks (and, to be honest, the slight carelessness that comes with them) can lead to thick, cracked heels and general dryness.
7 Homemade Foot Scrub Recipes
Sandal shy? Try these homemade foot treatments that will get you ready for your spring pedicure in no time. And before you start scrubbing, soak your feet for a few minutes to soften dry skin, so your exfoliation can be even more effective.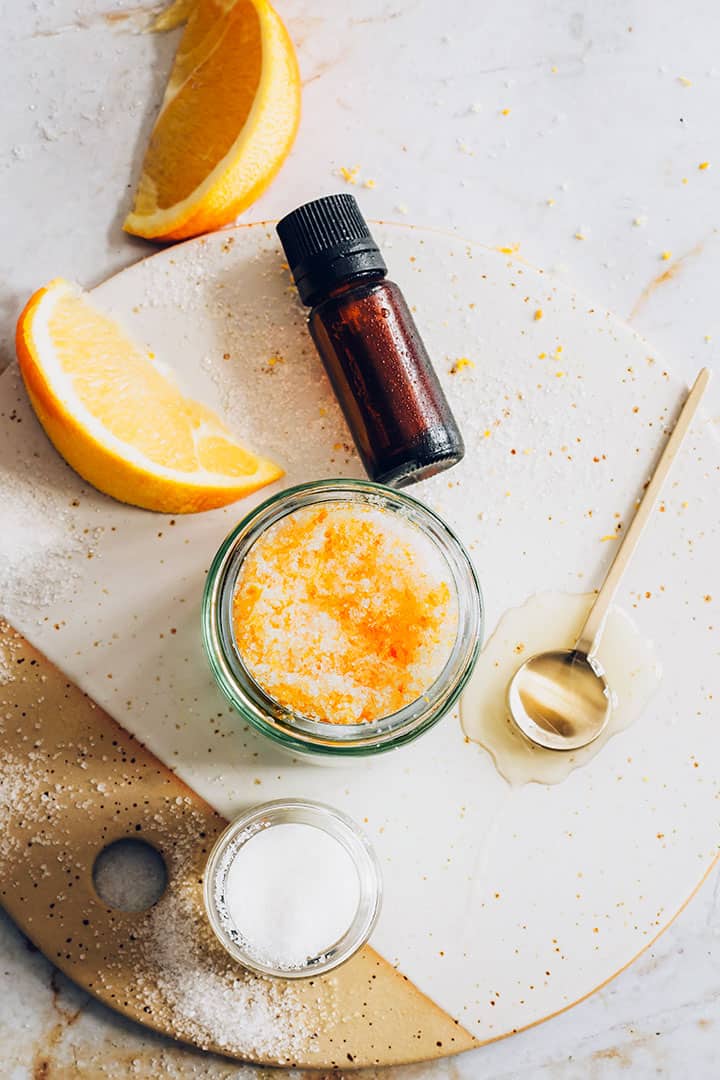 1
.
Get smooth feet with a salted citrus foot scrub
.
Combine the manual exfoliation of sea salt with the natural citric acid of grapefruit to buff off rough skin.
1/4 cup sea salt

1 tablespoon

grapeseed oil

1 tablespoon grapefruit zest

2 teaspoon fresh grapefruit juice
Mix salt with coconut oil and stir in grapefruit zest and juice. While seated (try the edge of the tub), vigorously massage a bit of scrub into the soles while using a softer touch on the tops of your feet. Rinse well.
2
.
Revitalize feet with a watermelon basil scrub
.
Antioxidant-rich watermelon tones the skin. Its antioxidant capabilities are greater even than those of vitamin E [source] and help to mitigate the effects of UV exposure.
Brown sugar exfoliates, while honey helps attract and retain moisture. Plus, it acts as an antiseptic [source] to keep your feet feeling soft and fresh.
1/4 cup fresh basil

1/2 cup watermelon, cubed

1/3 cup brown sugar

1 tablespoon

sweet almond oil
Muddle the basil in a small bowl. Stir in watermelon, brown sugar, and almond oil. While stirring, slowly add honey until the mixture forms a paste.
Massage the paste into freshly cleaned feet. Rinse well with warm water, and follow with rich foot cream.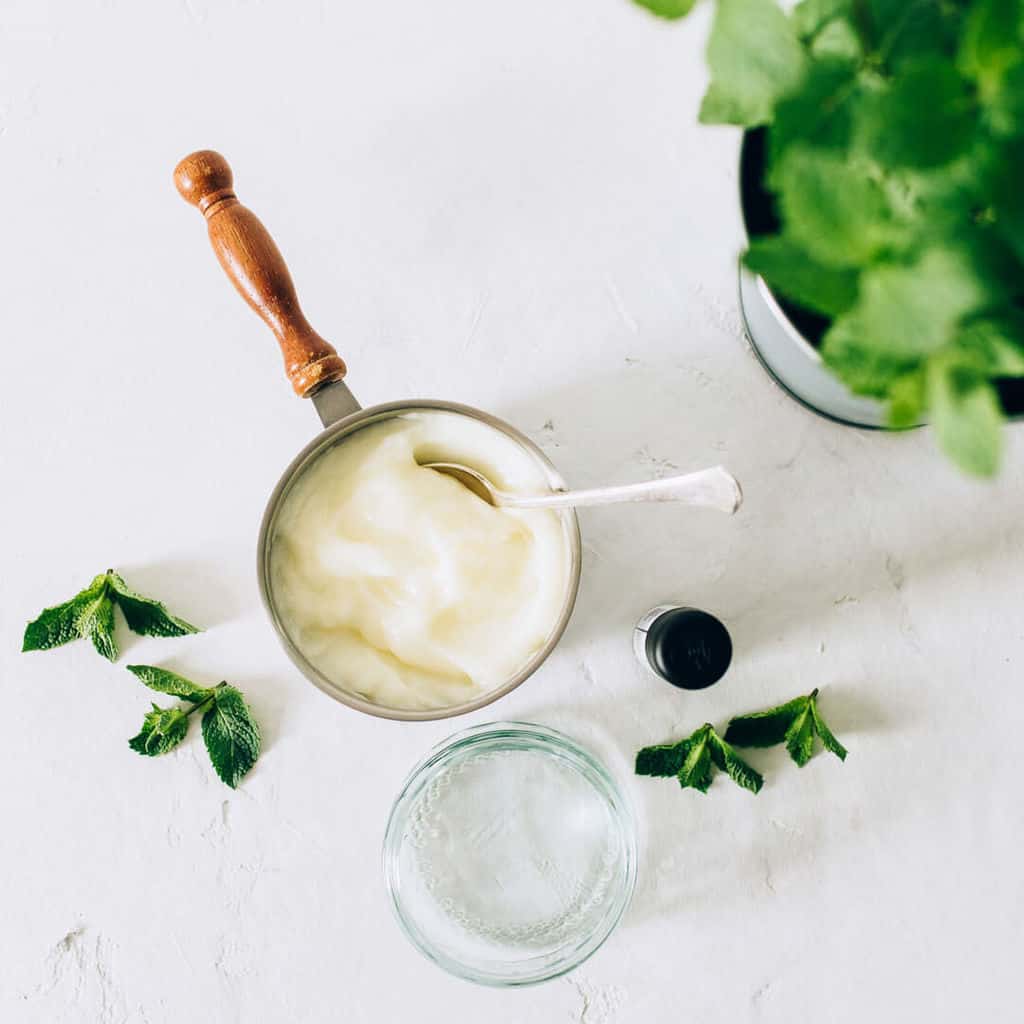 3
.
Tackle rough heels with a peppermint scrub
.
Sea salt works to exfoliate the rough, hard skin on the feet. Coconut oil hydrates dry areas, while peppermint [source] and tea tree [source] act as an antiseptic for clean skin. Plus, the peppermint creates a cool, tingly feeling.
Combine coconut oil and the essential oils in a small bowl, then add the sea salt. Massage into damp feet, and then rinse and pat dry.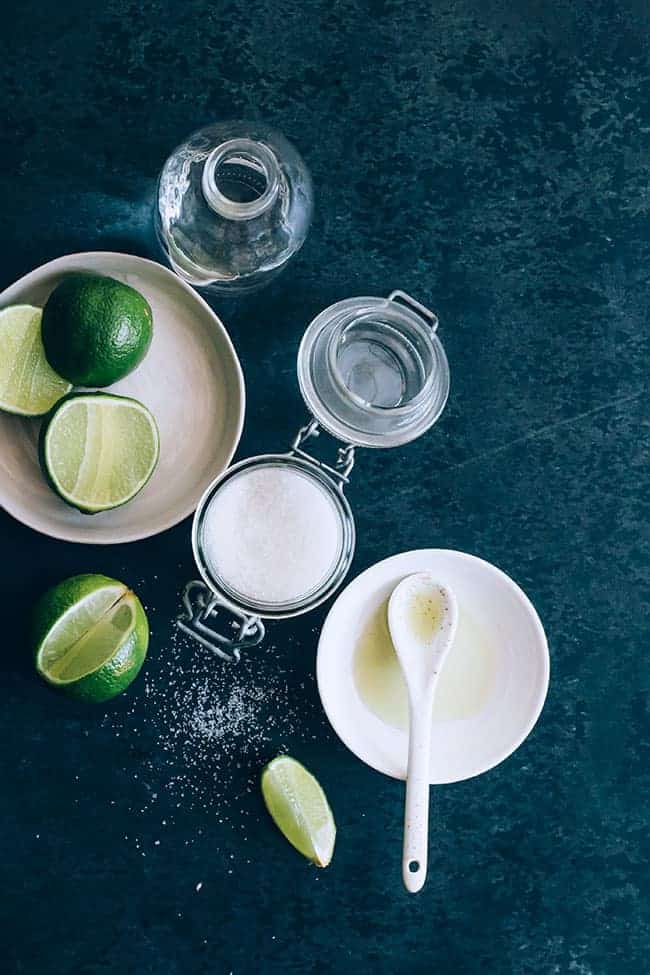 4
.
Get sandal-ready with a coconut lime scrub
.
Coconut oil's lauric acid [source] and lime's citric acid [source] breaks down dead skin and calluses, and sea salt gently scrubs it all away. Olive oil calms any inflammation [source] and locks in moisture.
1/4 cup sea salt

2 tablespoons lime juice

2 tablespoons

coconut oil

2 tablespoons olive oil
Mix ingredients in a bowl. After a hot shower, scrub damp feet with the salt mixture. Rinse well with warm water and pat dry.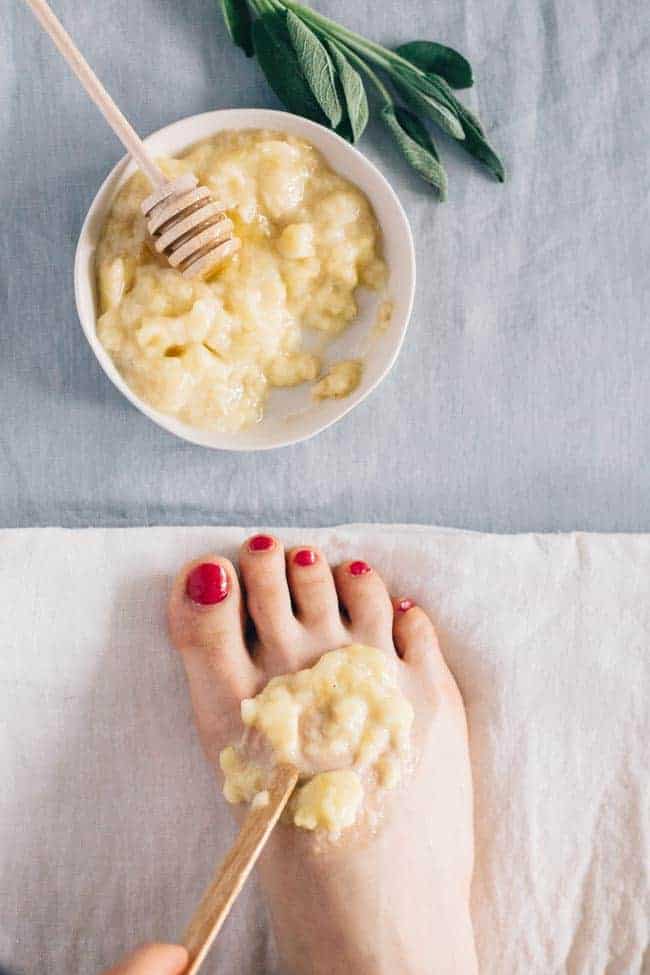 5
.
Repair cracked skin with an oatmeal banana scrub
.
Oats exfoliate dry skin while their hydrating, anti-inflammatory, and soothing compounds help heal cracked skin [source]. Mix with banana for softer soles in minutes.
2 tablespoons ground oatmeal

1/4 cup mashed banana

1 teaspoon turmeric

1 tablespoon water
Combine ingredients in a bowl, then rub onto your feet. Cover with plastic wrap and relax for 10–15 minutes.
Rinse and pat dry. Repeat twice a week for baby soft feet in two weeks.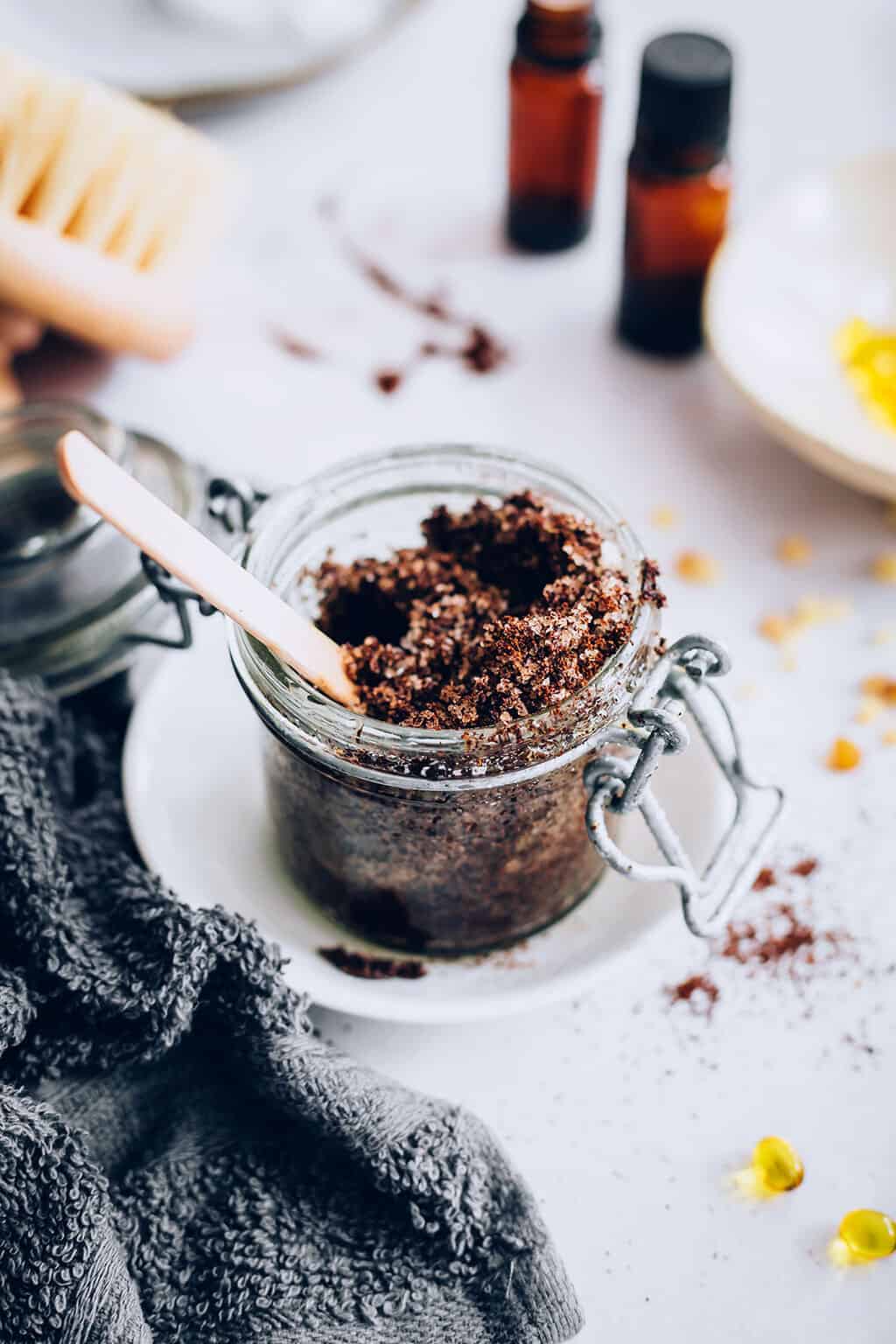 6
.
Get soft feet with a coffee foot scrub
.
Unlike the face that might develop microtears in the skin, rough feet can handle larger granules like coffee and kosher salt for exfoliation. So scrub away with coarse salts and leftover grounds!
1/4 cup fresh coffee grounds

1/4 cup kosher salt

1/4 cup olive oil
Combine ingredients in a bowl and slather all over your feet and lower legs. Then give your feet and legs a really nice, long scrub. Rinse yourself and the tub well.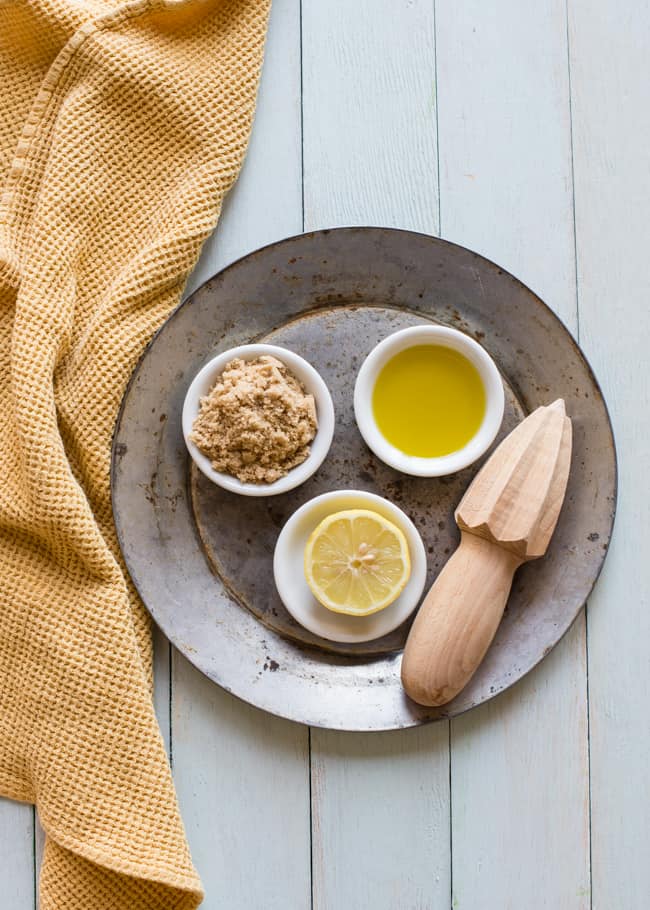 7. Refresh feet with a lemon and honey sugar foot scrub.
Our feet need extra exfoliation to slough off the dead skin that collects on our soles. All the walking we do in summer, often in open-toe shoes, can take a toll on our feet and toes.
2 tablespoons brown or white sugar
1 teaspoon lemon juice
2 teaspoons honey
1 tablespoon olive oil
Warm water
Combine the sugar, lemon juice, honey and olive oil in a bowl. Apply to feet and scrub gently, applying extra pressure on the heels and any areas that have calloused.
Soak a towel in hot water, wring out extra water and cover each foot for several minutes before wiping the scrub off. Rinse feet under warm water to remove any leftover scrub.
More Foot Mask, Soak
+

Balm Recipes

When your feet are on display in cute sandals, soft soles and non-cracked heels are a must. This combination of foot soak and scrub made with coffee grounds will take care of that for you.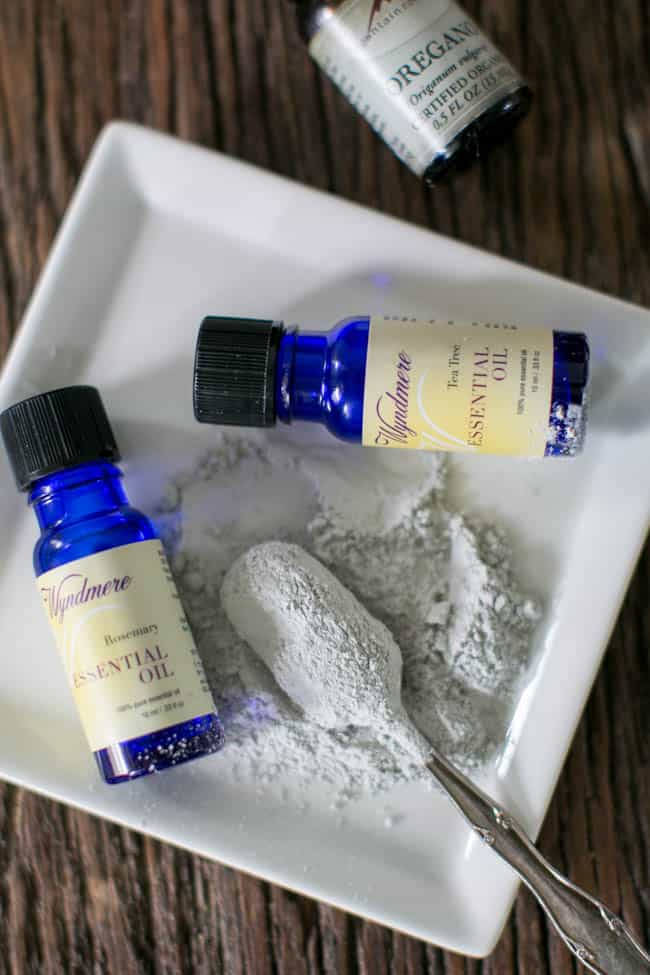 If shoes and socks brought you athlete's foot, get rid of it naturally with this essential oil antifungal powder. Or try this lavender foot powder for stinky feet!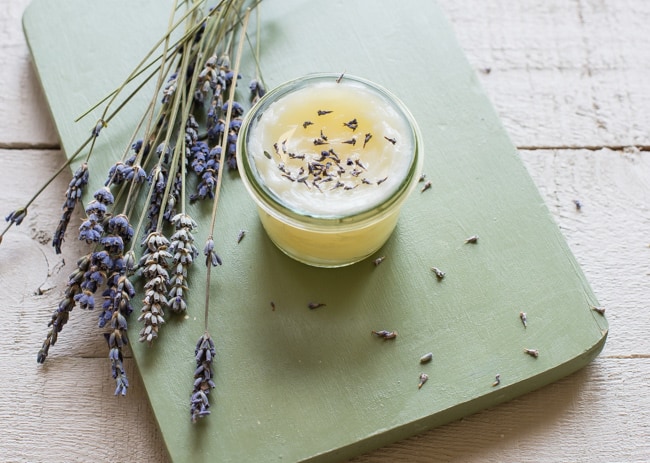 With soothing lavender and moisturizing shea butter, this balm is perfect for those harsh heels and toes.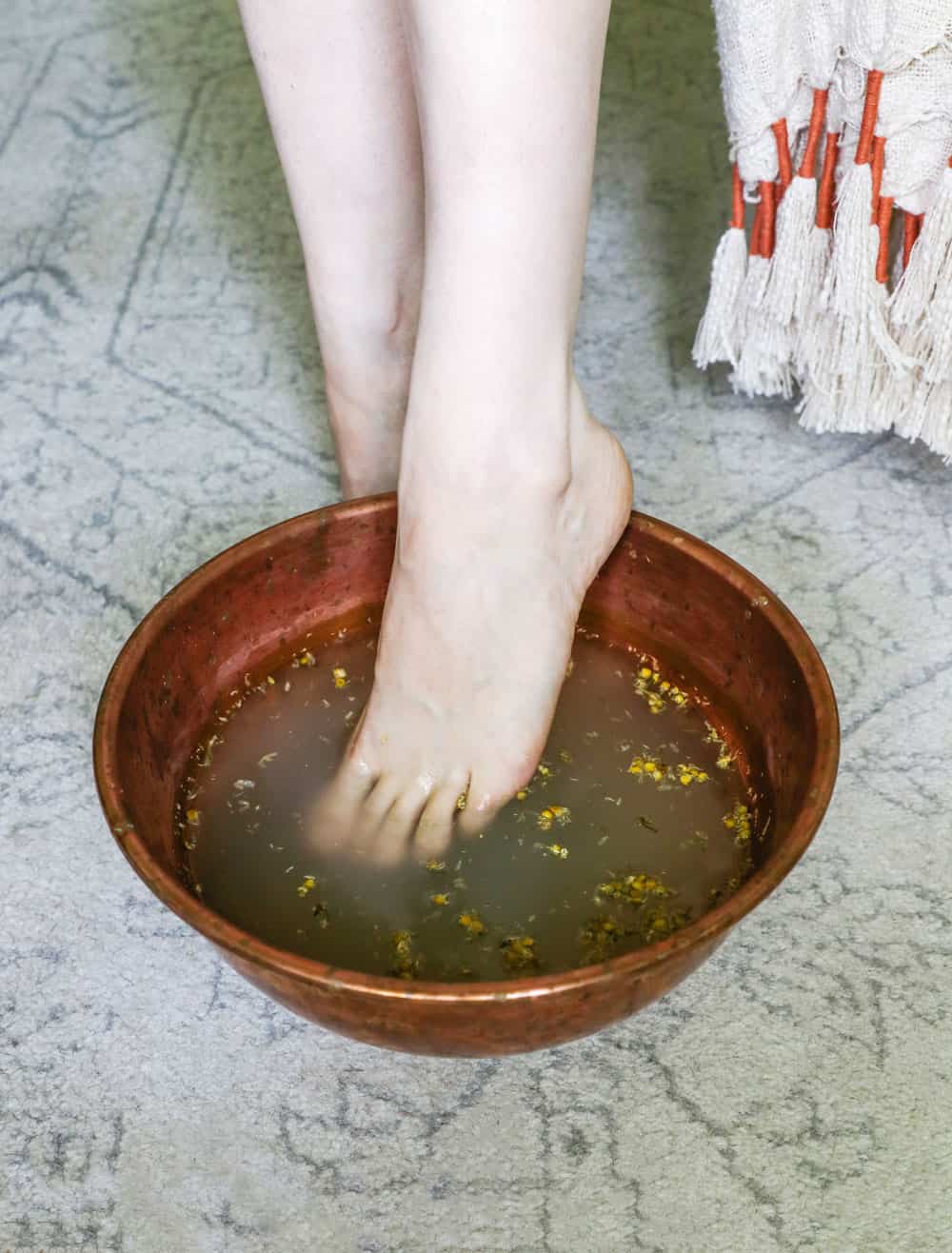 The combination of magnesium and sulfate in Epsom salt is a highly effective tonic for all sorts of ailments. And simply soaking your feet in it can have full-body benefits, ranging from improved sleep to relieving pain.
This article was medically reviewed by Dr. Gina Jansheski, a licensed, board-certified physician who has been practicing for more than 20 years. Learn more about Hello Glow's medical reviewers here. As always, this is not personal medical advice and we recommend that you talk with your doctor.
28