Avocado is mainly used for its fresh taste and creamy consistency to make delicious recipes like guacamole, pudding or Insta-worthy avocado toast. You should add avocado to your diet for its plethora of health benefits [source] that give you a beauty boost from the inside out.
There are few foods better for your skin and hair than avocado. Full of nutrients like antioxidants, minerals, carotenoids, protein, fiber, phytosterols and omega-3 fatty acids, the benefits of avocado are seemingly endless.
You can apply the green fruit directly to your face in a mask and you can put it on your hair, too. But why should you?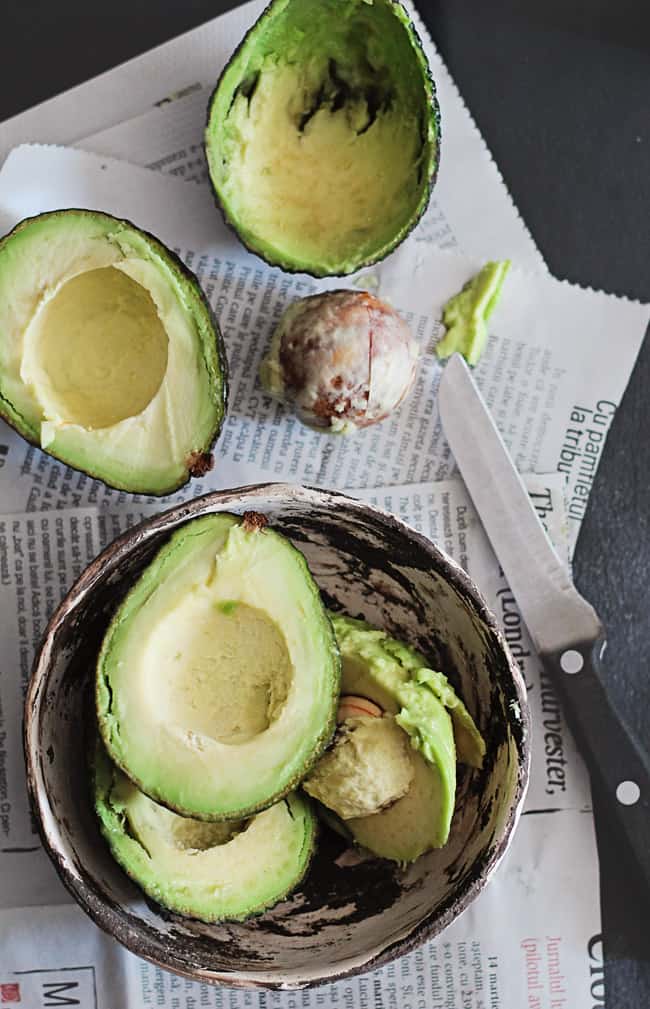 Beauty Benefits of Avocado
You may have heard that avocados contain healthy fats. In fact, the fat in avocado is called oleic acid, a monosaturated fatty acid which is believed to have anti-inflammatory effects [source], as well as additional health benefits.
This makes avocados a great option for dry, itchy or acne-prone skin, as it adds an extra layer of moisture, reduces redness, and can even block UV rays to an extent. The antioxidants and vitamins in avocado also contribute to these benefits, making it a true superfood.
High in fiber and low in carbs, avocados have been linked to the possibility of weight loss [source]. It appears that including avocado in your diet makes you naturally eat fewer calories, compared to people who didn't eat the fruit.
Another study has shown that avocado oil might increase collagen metabolism [source]. This could have anti-aging effects and help the skin heal, whether its from sun damage or skin issues.
When it comes to hair, it's biotin, vitamin B-5, and vitamin E that contribute to its good health. And – you guessed it! – avocado has all of these. Biotin is especially important for both hair, nails, and skin health.
While it won't make your hair grow faster, people with biotin deficiency will notice thinning hair and hair loss [source]. Similarly, a biotin deficiency can lead to brittle nails, dry skin, and rashes.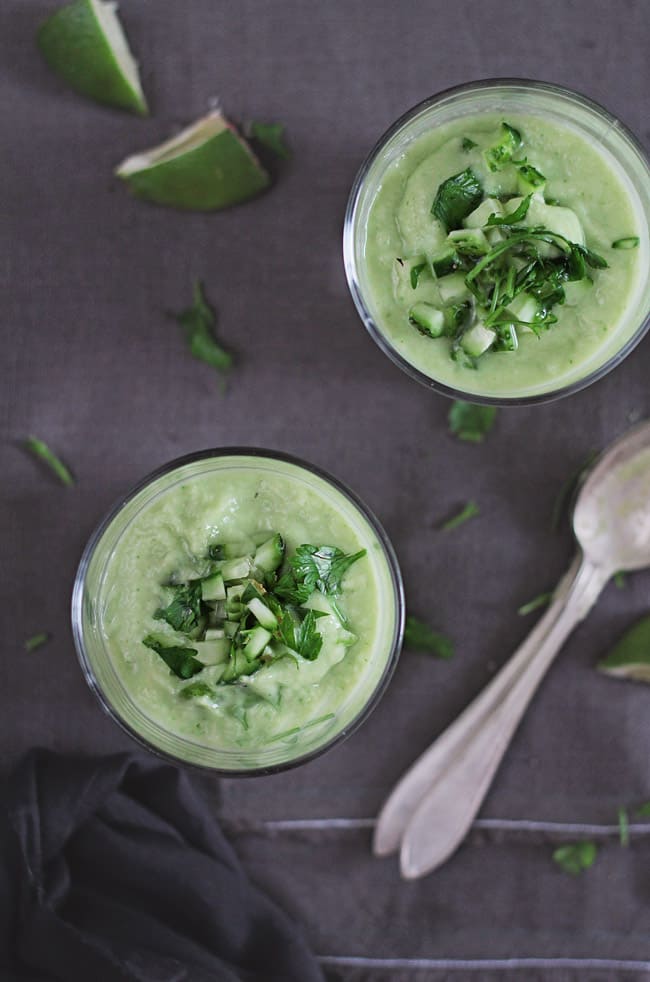 Beauty-Boosting Avocado-Cucumber Soup
Kind of makes you want to go on an all-avocado diet, right? (Or maybe even bathe in them.) Before you take it so far, start by trying out this delicious cold soup—perfect after a workout or as a quick lunch or dinner. The water content of cucumbers and the circulation-boosting powers of cayenne make this soup even better for the skin.

More Avocado Recipes
Want more avocado recipes? Try Beet Greens with Avocado and Tahini Dressing, Kale and Avocado Hummus Wraps, Southwest BLT Salad with Zesty Lime Dressing and Avocado Detox Smoothies.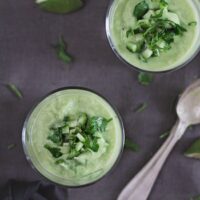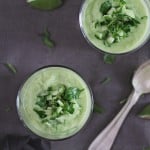 Print Recipe
Avocado Cucumber Soup
Ingredients
2

cucumbers

large

1

avocado

1

lime

juiced

1

tsp

sea salt

3/4

tsp

ground cumin

dash

cayenne

fresh cilantro

minced
Instructions
Blend the cucumbers, avocado, lime juice, sea salt and cumin. Add a dash of cayenne and garnish with fresh cilantro. Serve immediately.
Photos by Ana Stanciu
18