Have you heard of moringa? I first caught wind of this nutrient-rich, leafy herb a few years ago from my naturopath. I wasn't exactly the healthiest of twenty-somethings and I was constantly plagued by weird skin rashes and autoimmune flare ups as a result. Since my diet mostly consisted of cold cuts and carbs (and that was on a good day), I nearly lost it when she recommended I drink it as a tea. Not even a green smoothie – a tea! But I bit the bullet and sipped it religiously. And years later moringa has remained one of my favorite supplements.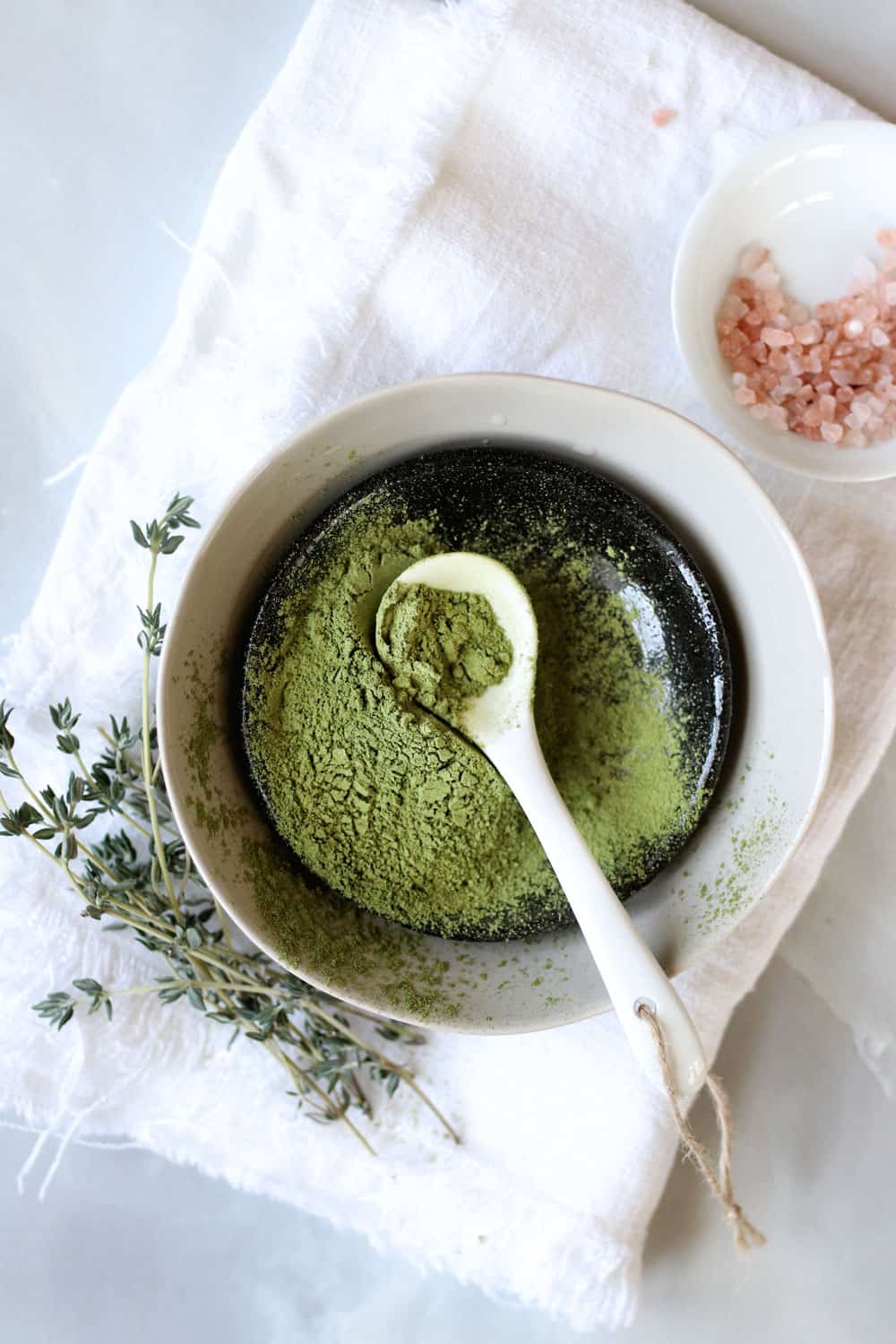 Some say that moringa is one of the most nutritious plants on the planet. It has historically been referred to as "The Wonder Tree" or "The Miracle Tree" in many parts of the world thanks to its restorative properties. Just a teaspoon a day can work wonders on everything from hair to hormones. And unlike its distant cousin, matcha, it's caffeine-free so you don't have to worry about side effects like jitters or adrenal fatigue.
Note that if you're pregnant or trying to conceive, you should avoid using moringa. Read more here.
What is Moringa, exactly?
Moringa Oleifera is a small tree often found in India, Pakistan and Nepal. It's said to have been discovered in India over 5,000 years ago, and has been used ever since for a myriad of diseases. While the roots, bark and seeds are edible, it's usually the leaves of the plant that are consumed. Like matcha, you'll often find it in health food stores as a powdered supplement that you can eat or drink.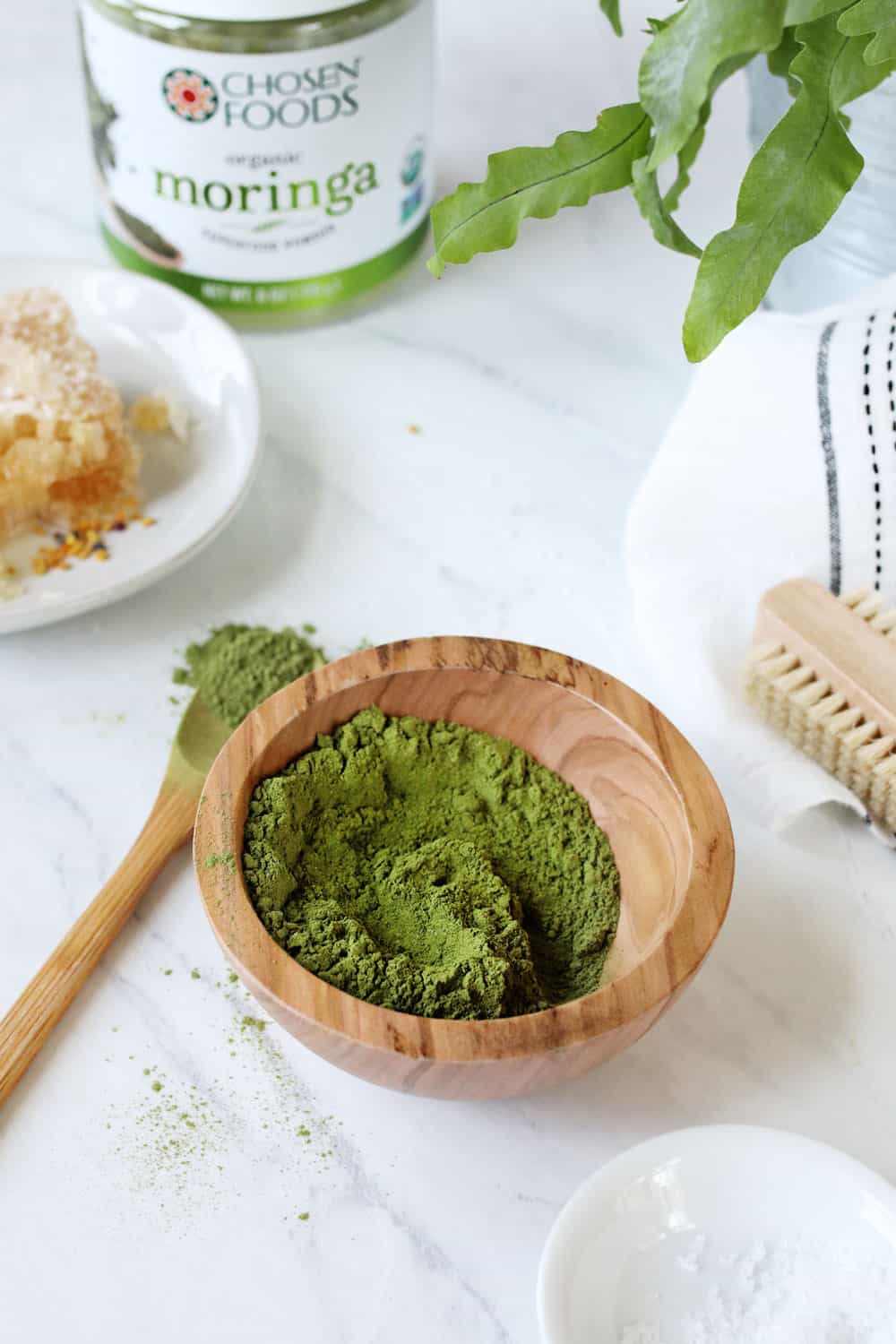 What it's good for
In recent years, moringa has become one of the most researched supplements on the market. Studies have started to confirm what anecdotal accounts have been saying for years: that moringa is a potent antioxidant and nutritional powerhouse that can help bring the body back into alignment. Here are some ways it can help:
Vitamin Deficiencies
Most of moringa's super powers come from its impressive nutrient profile. In addition to antioxidants, it's high in B vitamins, vitamins C and A, iron, magnesium and zinc. And since most of us are considered "overfed but undernourished," when used as a supplement moringa can help balance a whole host of nutrient deficiencies.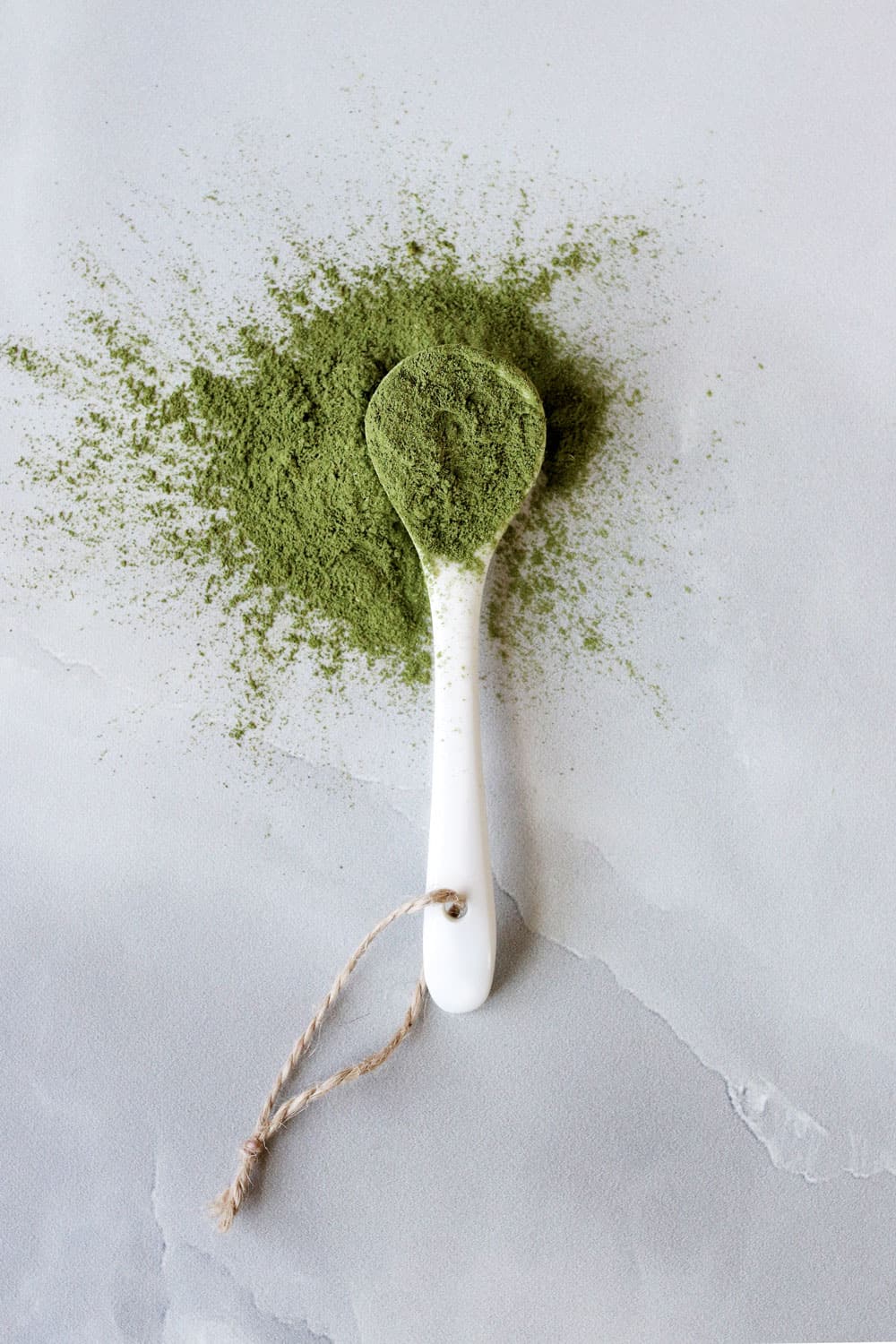 Inflammation
Because it's so high in antioxidants, moringa is a potent anti-inflammatory. It's chock full of quercetin, a natural antihistamine, which can help lower histamine production in the body, as well as chlorogenic acid, which balances blood sugar and prevents cortisol spikes in the body.
Skin Irritation
When applied directly to skin, moringa acts as an astringent which helps kill bacteria. It can also help lubricate and hydrate dry skin by restoring its natural moisture barrier.
Hormones
Moringa powder contains an impressive amount of fiber which can improve digestion and regulate hormone levels in the body. By supporting the digestive tract and liver, moringa allows excess hormones to leave the body rather than circulating back into the bloodstream.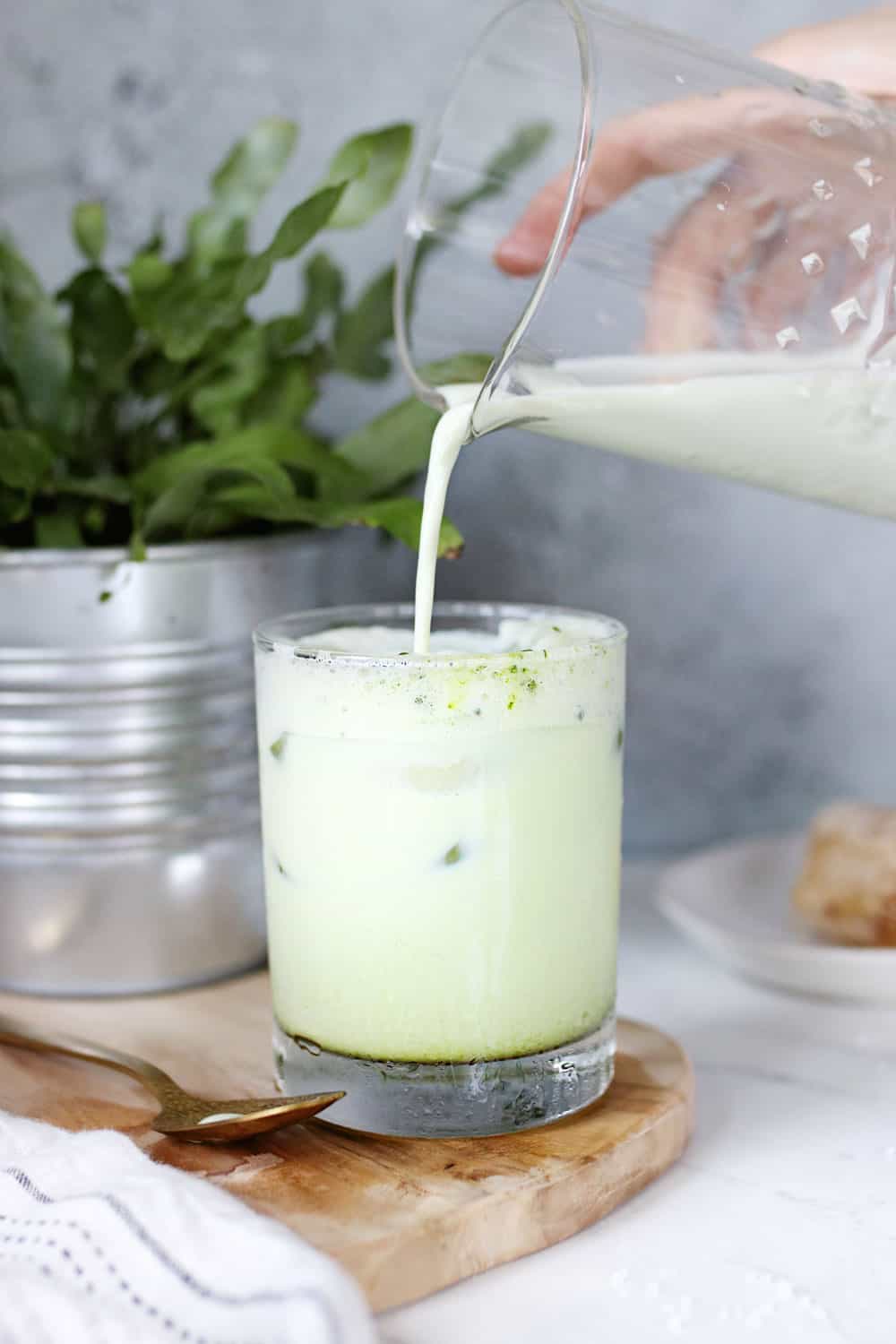 How to Use It
Moringa Latte
Like I mentioned earlier, moringa can be steeped in hot water to make tea, but it wasn't until I started making moringa lattes that I really fell in love with it.
1 cup almond milk
1 teaspoon moringa powder
1 teaspoon honey
Combine moringa and honey in the bottom of a mug. Pour 1 cup hot almond milk in the mug and stir to combine. Or if you would prefer to go the tea route, simply replace the almond milk with boiling water and steep for 5 minutes before drinking.
Moringa Face Mask
Apply moringa directly to skin to restore moisture, soothe inflammation and reduce fine lines. This mask even works on hair so, if you have any left over, apply directly to wet hair and let it sink in.
Blend yogurt, honey and moringa together until you get a creamy paste. Apply liberally to the face and neck. Leave the mask on for 20 minutes then rinse off with warm water.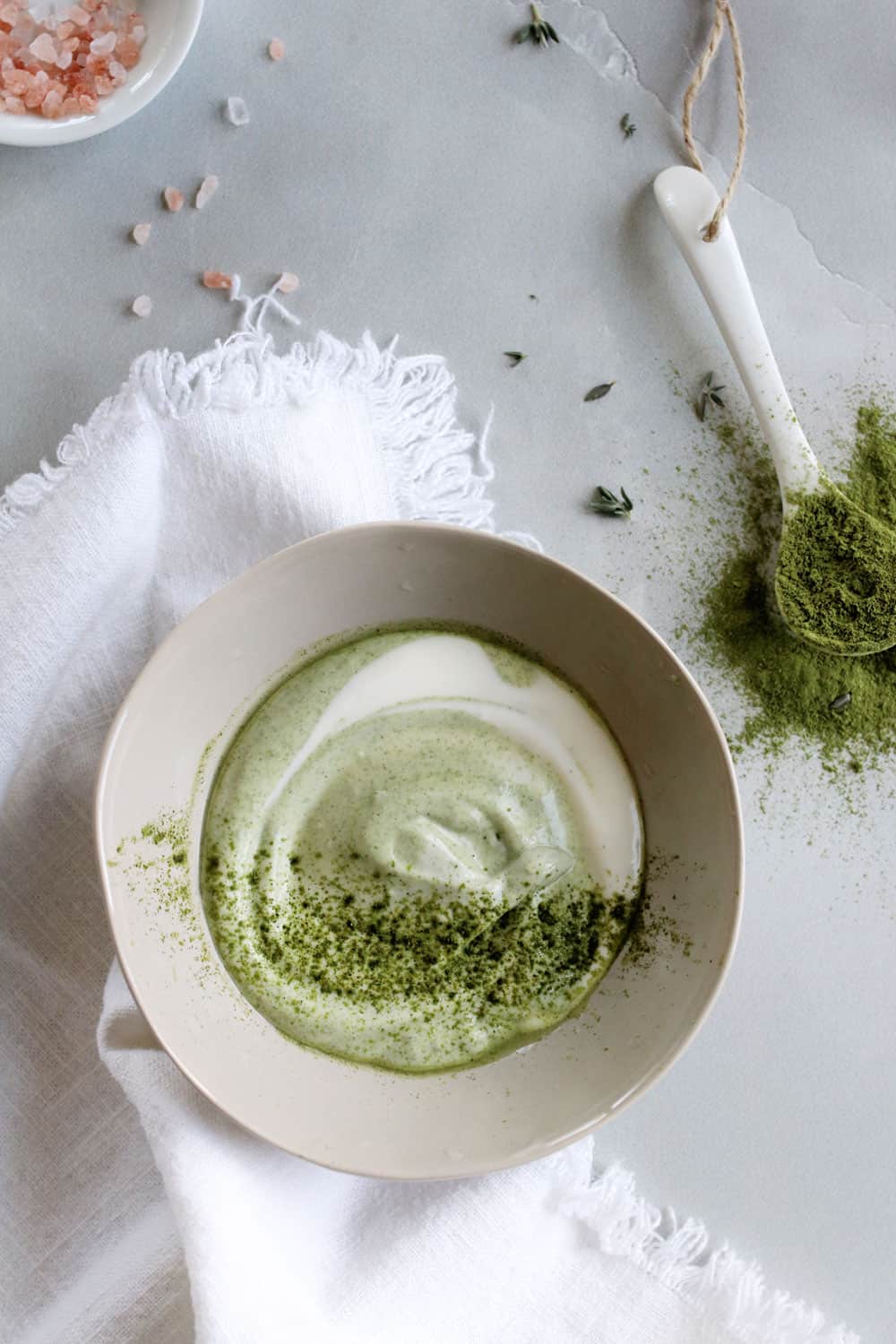 Green Detox Smoothie
If you'd prefer to eat your moringa but aren't a fan of the taste, your best bet is to hide it in a smoothie. This green detox smoothie is a great way to give your body a quick boost and get your nutrients on the go.
1 tablespoon moringa powder
1 cup loosely packed cilantro
1 cup loosely packed spinach
1 cup cucumber
1 cup pineapple
1/2 banana
Juice of 1 lemon
Place ingredients in a blender and puree until smooth.
This post was medically reviewed by Dr. Holly Smith, a board certified physician in nephrology and internal medicine with a background in nutrition. Learn more about Hello Glow's medical review board here. As always, this is not personal medical advice and we recommend that you talk with your doctor.
8