Is there anything more annoying than being bloated during swimsuit season? Ugh!
Whether you're on vacation or staycation, bloat can happen: maybe your body is retaining water, maybe you're PMS-ing, or maybe you just overdid it with the salty and spicy treats.
Of course, you don't want to be lying on the couch until it's over… So take action! Try these easy summer recipes that will have you debloated and back to your usual self in no time.
1 / 9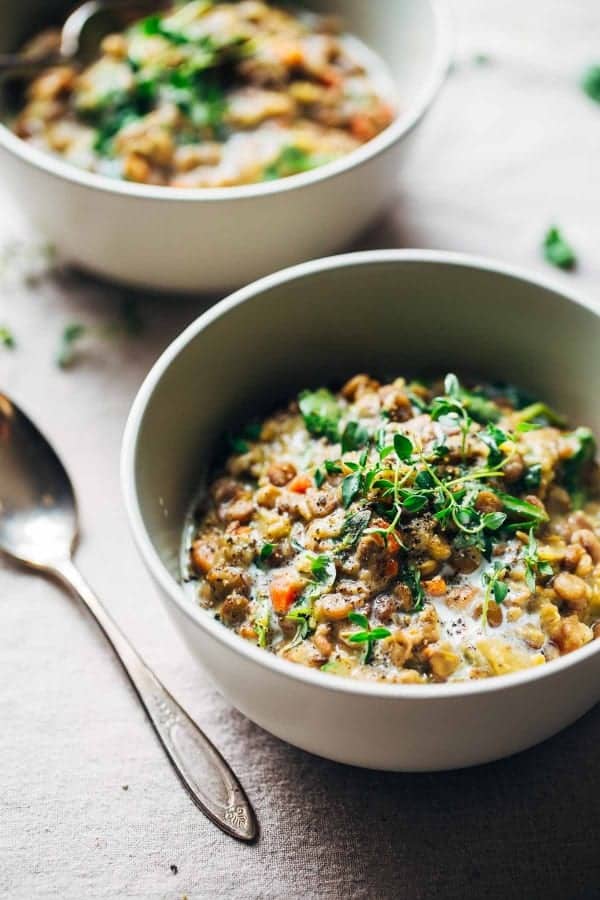 Balance salt intake and reduce water retention with potassium-rich lentils. This stew is easy to make using just one pot, with light, but fiber-filled ingredients such as spinach and digestion-friendly parsley.
One-Pot Creamy Spinach Lentils from Pinch of Yum
59