Is there anything more annoying than being bloated during swimsuit season? Ugh! If you've already tried your two-piece when packing for your summer vacation, you know what we're talking about. But it's not just about looking good half-naked. Bloating can feel really uncomfortable, and it's a signal from our bodies trying to tell us to tweak our diet a little.
Whether you're on vacation or staycation, bloat can happen: maybe your body is retaining water, maybe you're PMS-ing, or maybe you just overdid it with the salty and spicy treats.
Of course, you don't want to be lying on the couch until it's over… So take action! Luckily, there are foods that our bodies love and that will actually help us achieve a flat belly. And if you're looking for a complete meal plan? Try our 24-hour flat belly detox!
11 Recipes to Ease Belly Bloat
Take the next 24 hours to improve the quality of your digestion, which will lessen the belly bloat. Sugar, processed foods and salt are just some of the things we ingest that is causing bloat. Before we get to what you should eat, here are a few things to steer clear off.
Sodium: Keep your salt intake low and avoid processed foods.
Booze: The mega sugars in mixed drinks aren't doing to any favors. And honestly, your body might enjoy the break. Reach for water instead.
Carbs: Not only will you cut out empty calories but your digestion will thank you, especially if you have any wheat or gluten sensitivities.
Along with simple meals that give your digestion a rest, practice dry skin brushing and try a castor oil pack. Taking an Epsom salt bath also helps detox through your skin and up your intake of magnesium, which is needed for good digestion and healthy detoxification, which leads to weight loss and a flatter belly.
Naturally sweet, packed with antioxidants, fiber and enzymes, this smoothie is our number one weapon against bloating! Make it with diuretic pineapple and cucumber, as well as digestion-helping ginger.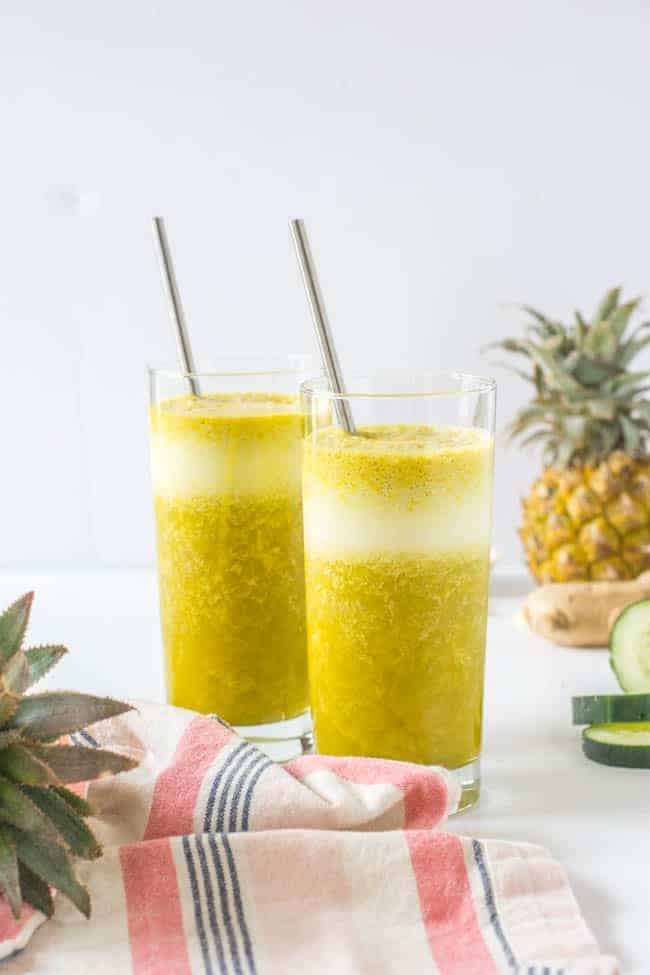 6-Ingredient Bloat-Busting Pineapple Smoothie
Bloating is no match for this tropical-inspired smoothie.
Check out this recipe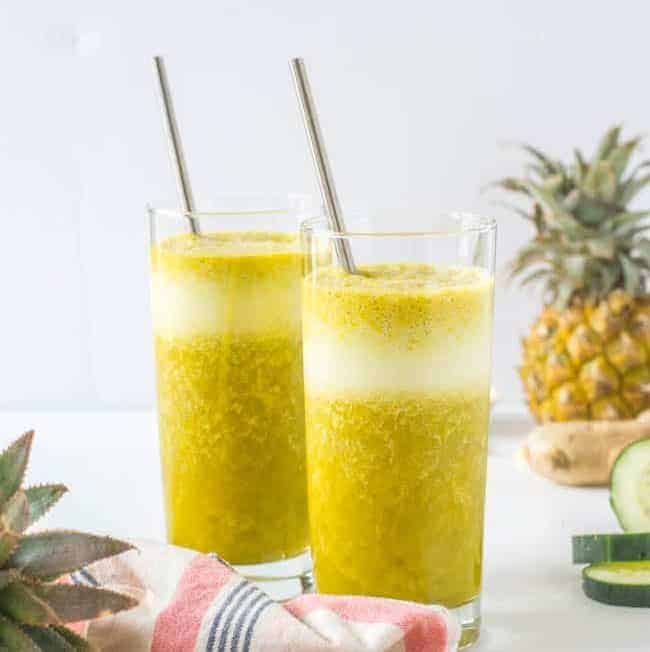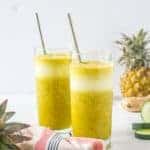 Since you're supposed to avoid dairy and increase your potassium intake, banana milk is perfect against bloating! Use it to make your morning chia pudding for even more added benefits. If your bloating is caused by salt (processed food, take-out), balance it out with the potassium in a banana.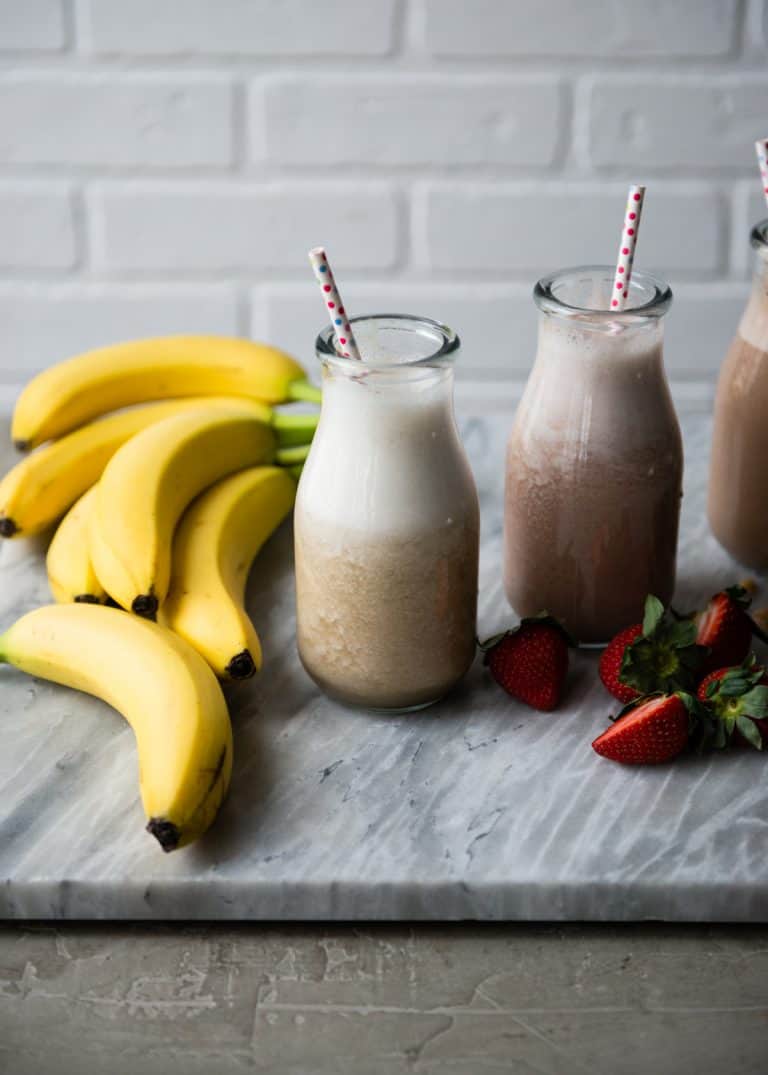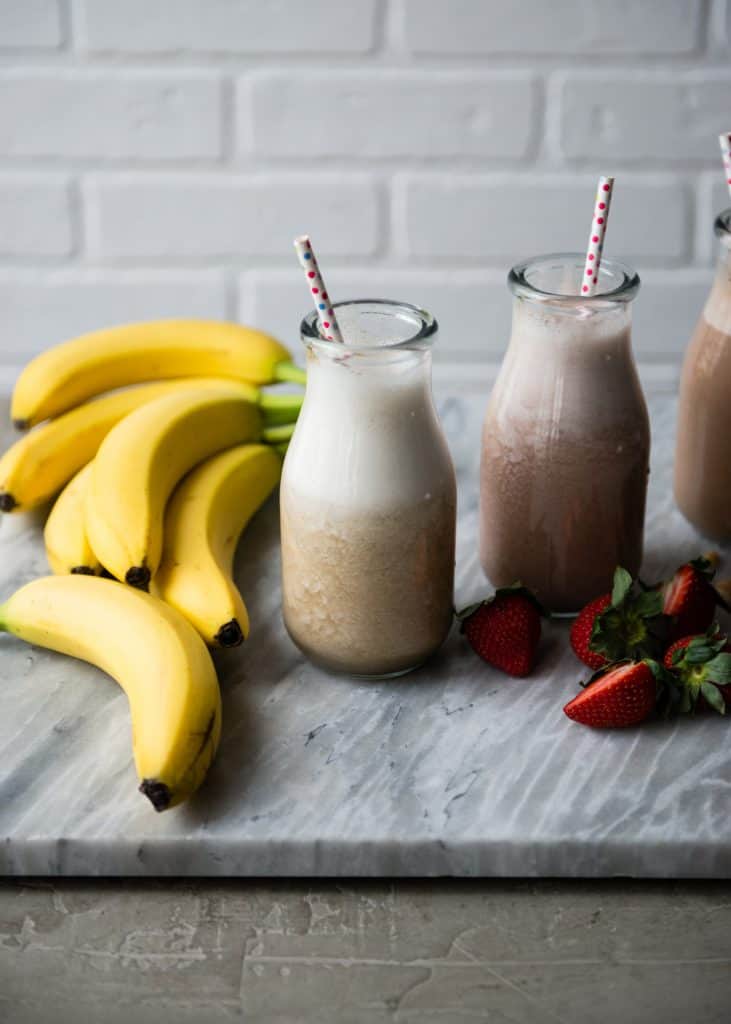 Banana Milk
Banana milk just be our favorite non-dairy milk right now. We'll show you how to make banana milk 3 different ways.
Check out this recipe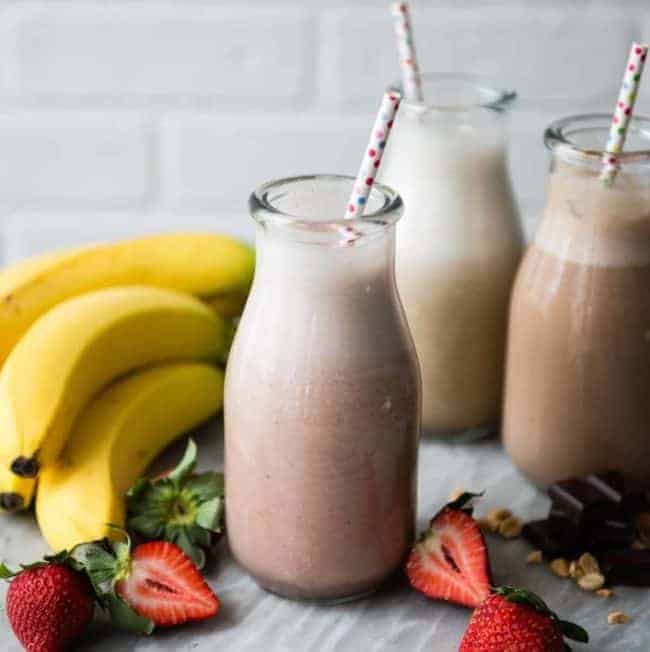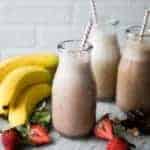 Squash is packed with potassium, which makes this creamy soup ideal for when you're bloated. Since it's also dairy-free, you can be sure it won't be adding to the problem.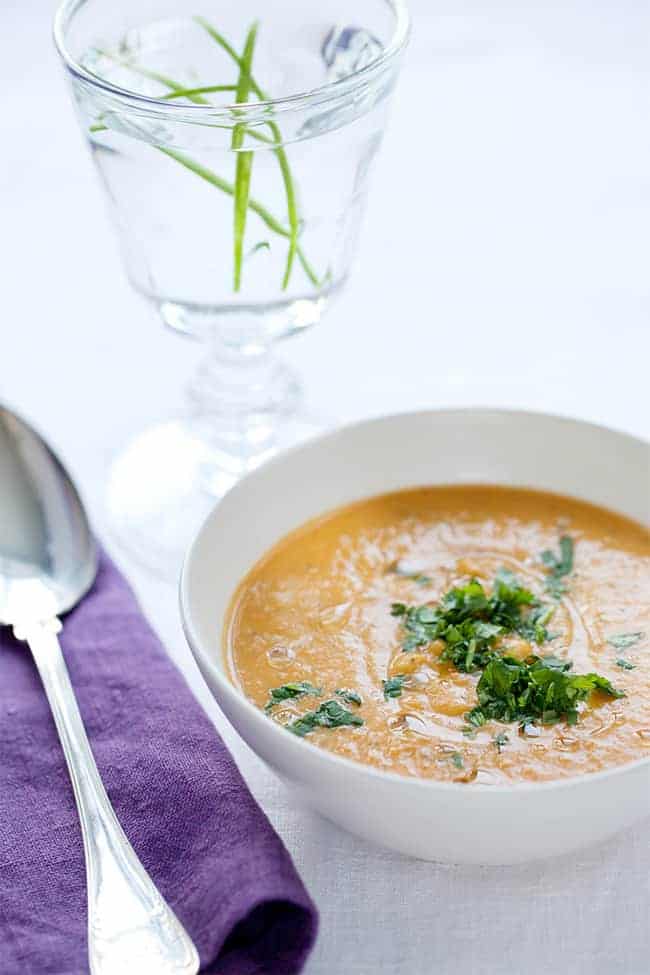 Creamy Vegan Butternut Soup with Lime + Coconut Milk
Vegan cookbook author Veronica Stenberg shares her delicious recipe for creamy vegan butternut squash soup.
Check out this recipe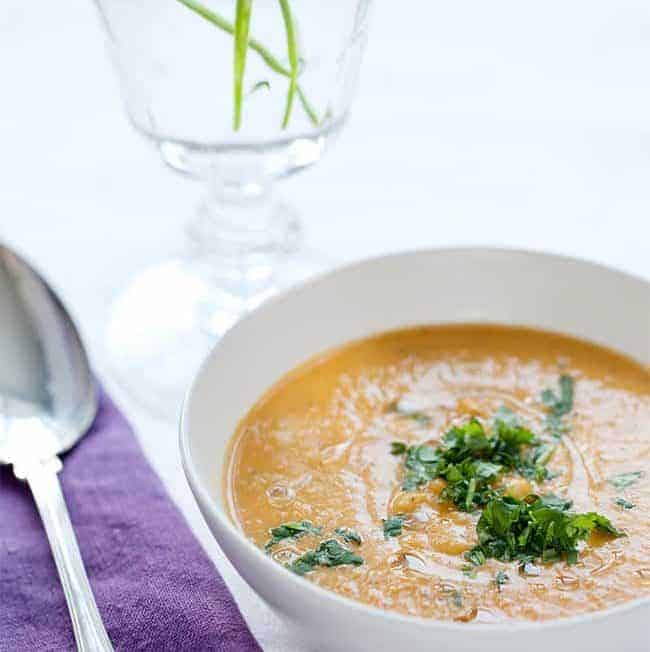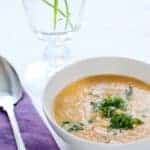 Debloat by drinking a cup of ginger tea, which helps dispel gas and calm the digestive system. You can also take it supplement form or eat it raw.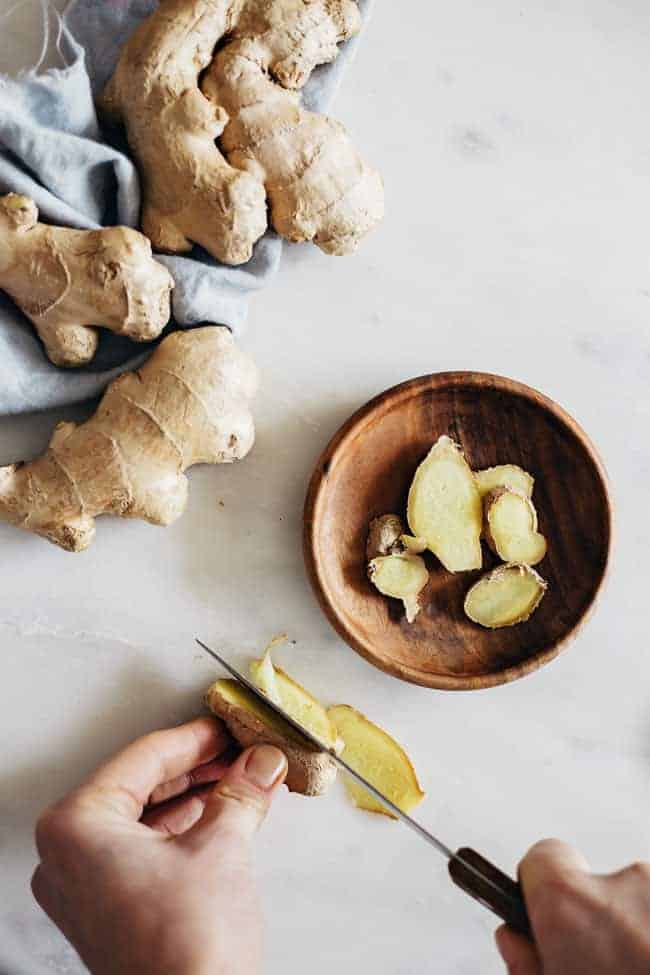 Homemade Ginger Tea
This homemade ginger tea soothes so many problems, from colds to nausea and indigestion. Find out why ginger is one of our favorite natural remedies.
Check out this recipe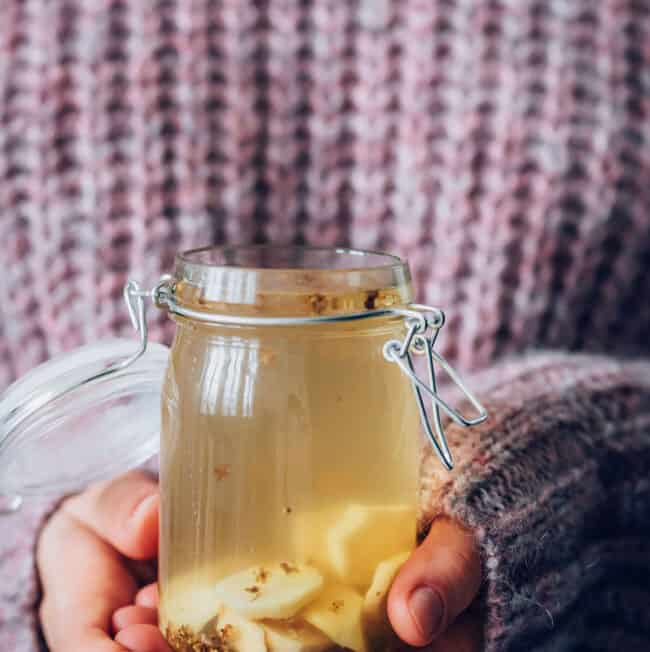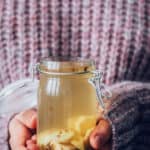 Activated charcoal is a well-known remedy for absorbing toxins in the stomach, which also helps reduce gas and bloat. Add some to your morning smoothie or try one of our favorite functional lemonade recipes.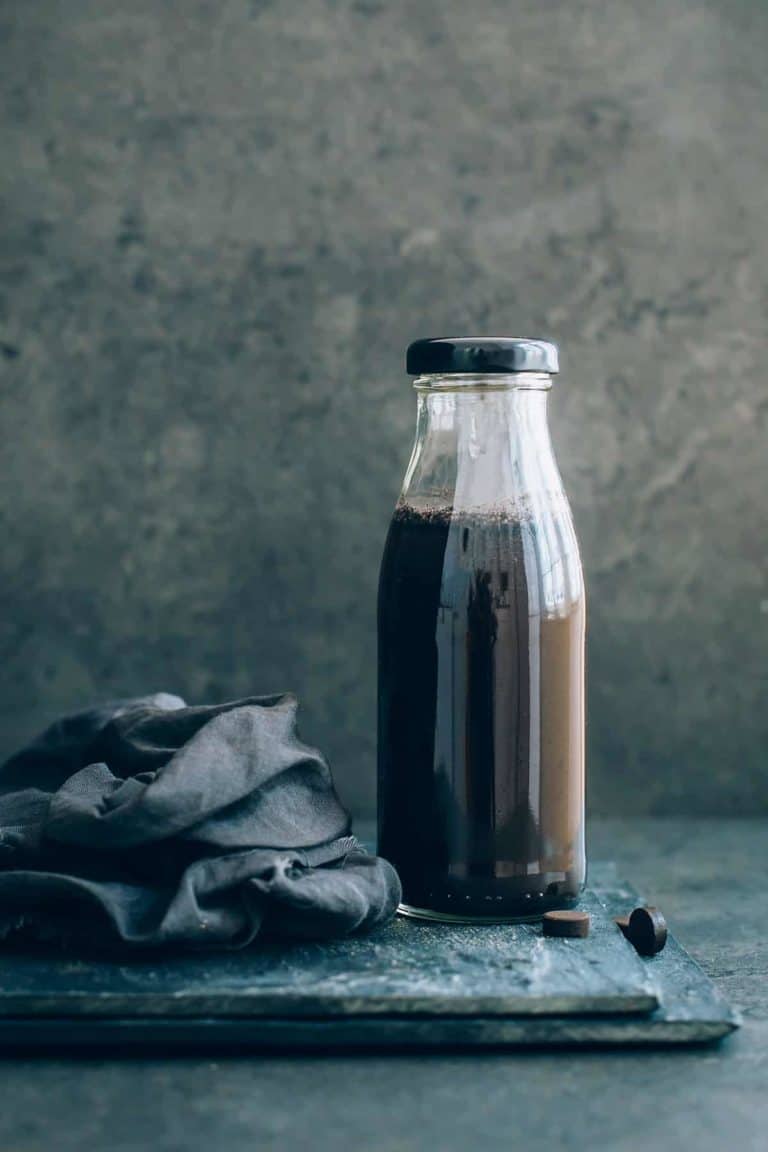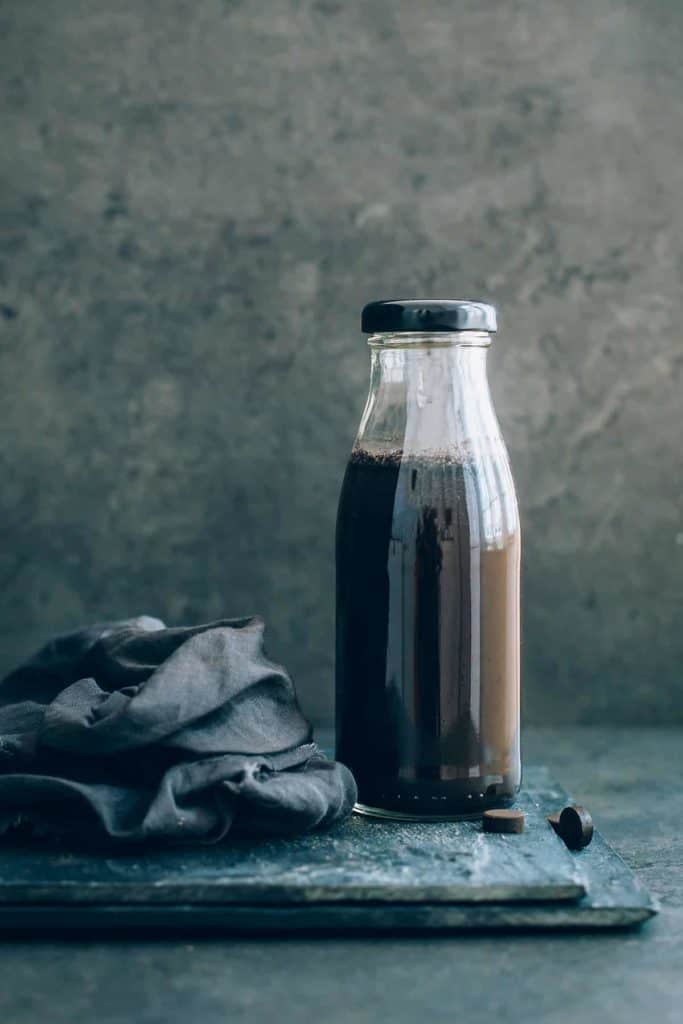 3 Cell-Nourishing Lemonades for Summer
These summer drinks are sure to help you stay hydrated and keep your cells in top shape for the heat of summer.
Check out this recipe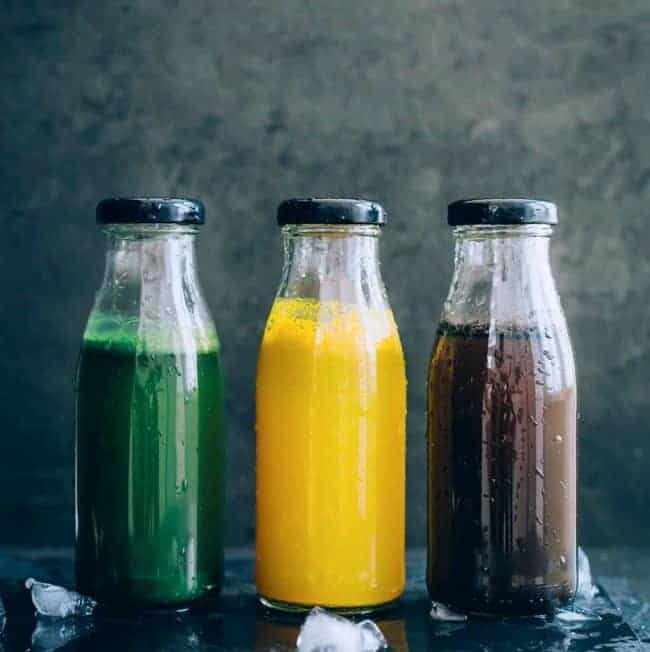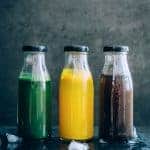 Cucumber is packed with antioxidants that will help reduce swelling of the belly. It's also a great digestive aid and it fights fluid retention. Steam your veggies if you're bloated because raw cruciferous vegetables like broccoli and cauliflower can cause tummy issues.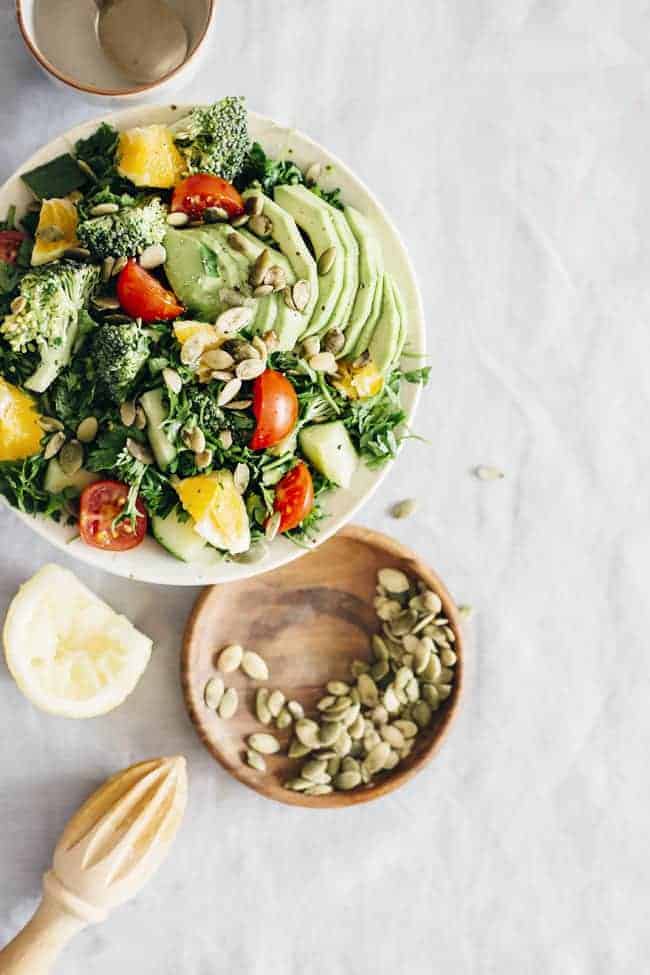 Belly Bloat-Busting Salad | 24-Hour Detox
Try our 24 hour detox for a day's worth of flatten-your-belly recipes to quickly detox your body, beat bloat and feel great on the inside.
Check out this recipe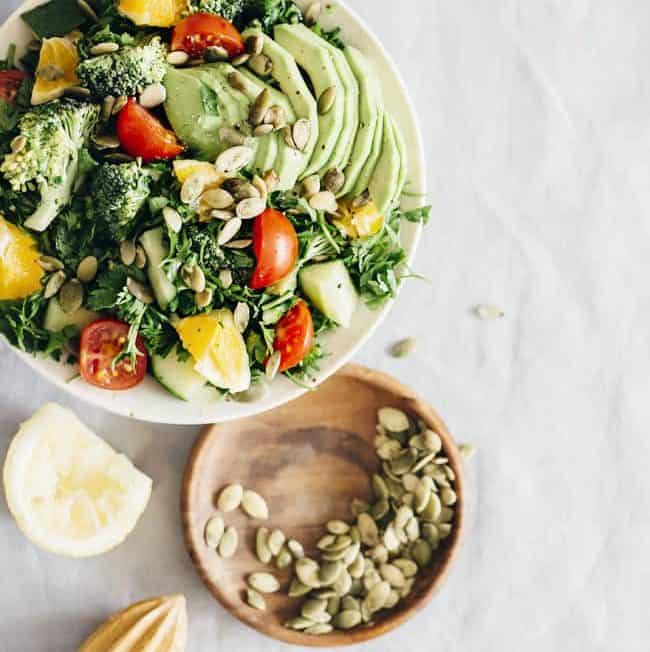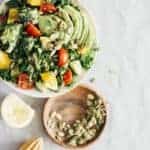 Avocado has more than enough beauty benefits and guess what? It also helps you de-bloat! That is due to the potassium it contains, which helps eliminate excess water in the body. This raw avocado soup recipe is perfect for summer!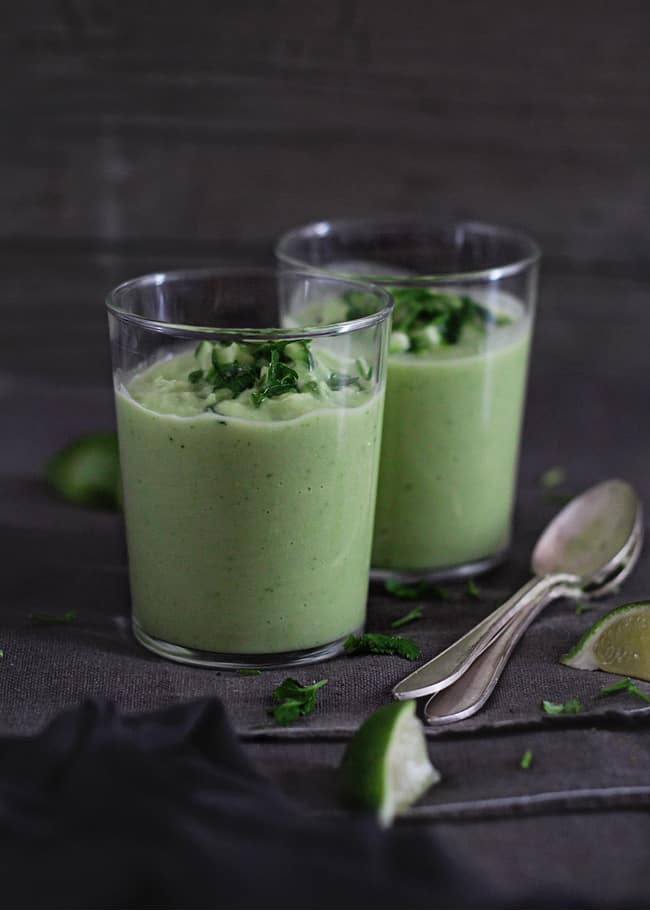 Raw Summer Avocado Gazpacho
A creamier take on the classic gazpacho, this soup is made with avocado for a velvety texture and a good dose of healthy fats.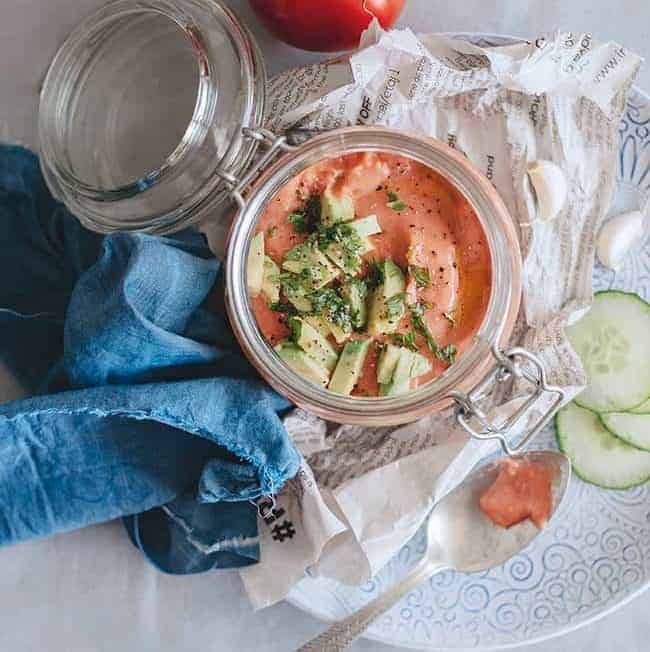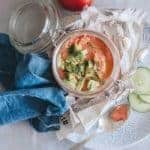 Yep, water is good for everything. Drink it instead of carbonated drinks, and try infused water if you just can't live without the taste. Drink rosemary & grapefruit infused water to beat bloating. The former improves digestion and minimizes gas, while the latter gets rid of the extra water retained by your body.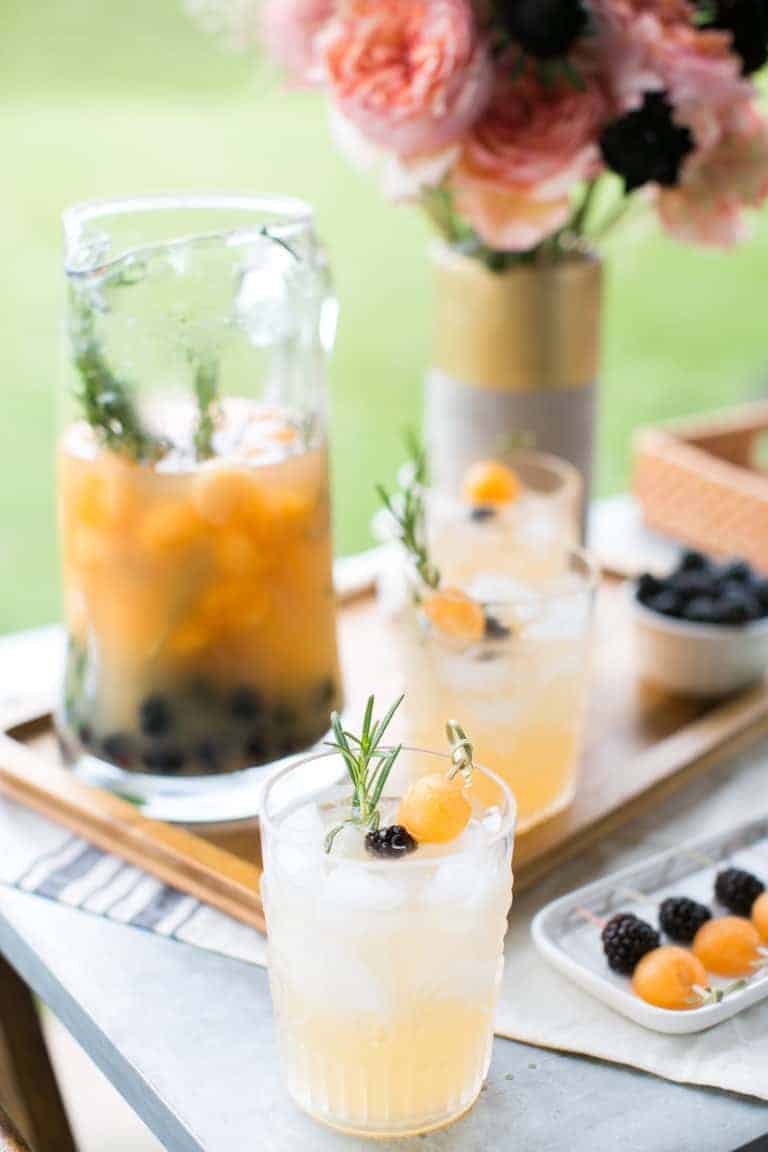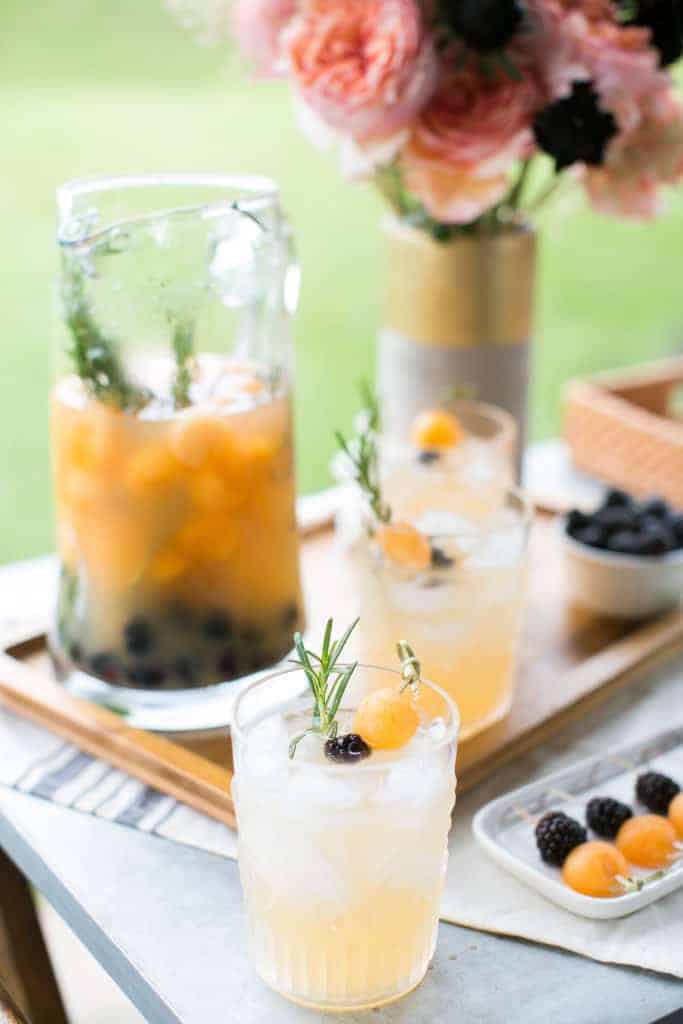 Cantaloupe Blackberry Infused Water with Rosemary
A light, fruit-infused water that's hydrating and tasty.
Check out this recipe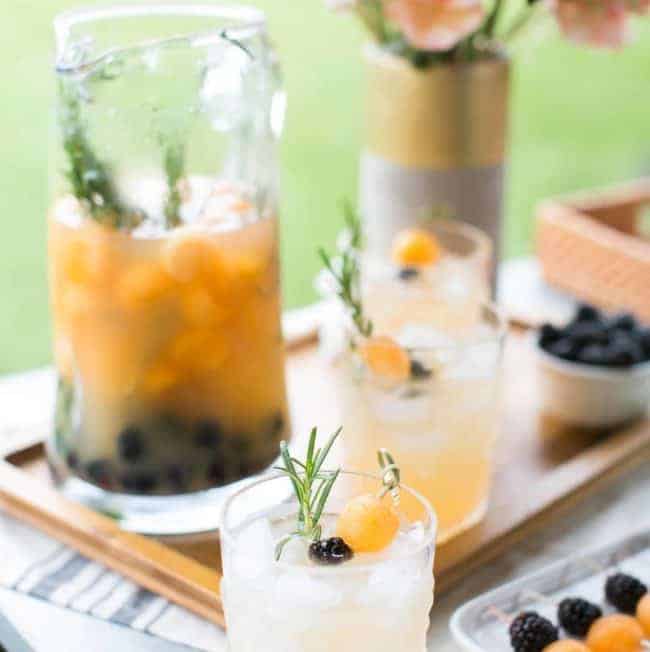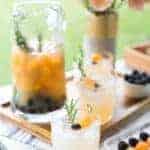 Green tea is known for speeding up the metabolism and aiding digestion, both of which will make a flat belly more achievable. Try this chilled green tea with chia seeds to benefit from the extra fiber.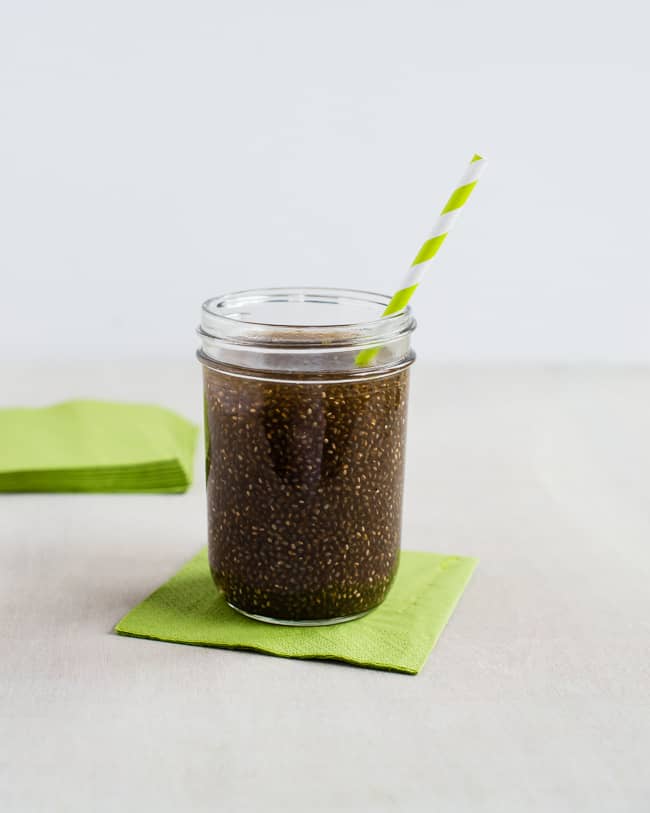 Iced Green Tea with Chia Seeds + Moisturizing Face Mask
The nutritional benefits of Iced Chia Seed Green Tea make a powerhouse beverage and face mask.
Check out this recipe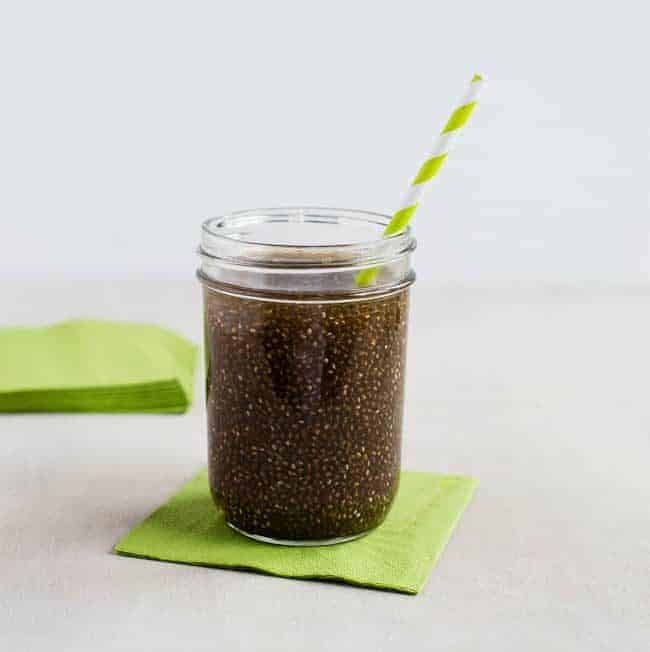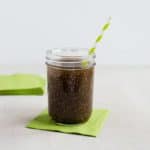 Being 92% water, the refreshing fruit has a natural diuretic property and it's a great source of potassium, both of which aid controlling bloating. Watermelon, honeydew and cantaloupe are all filled with water. Eat them to detox your body from the sodium that's causing you to bloat – slushies are a great way to do that!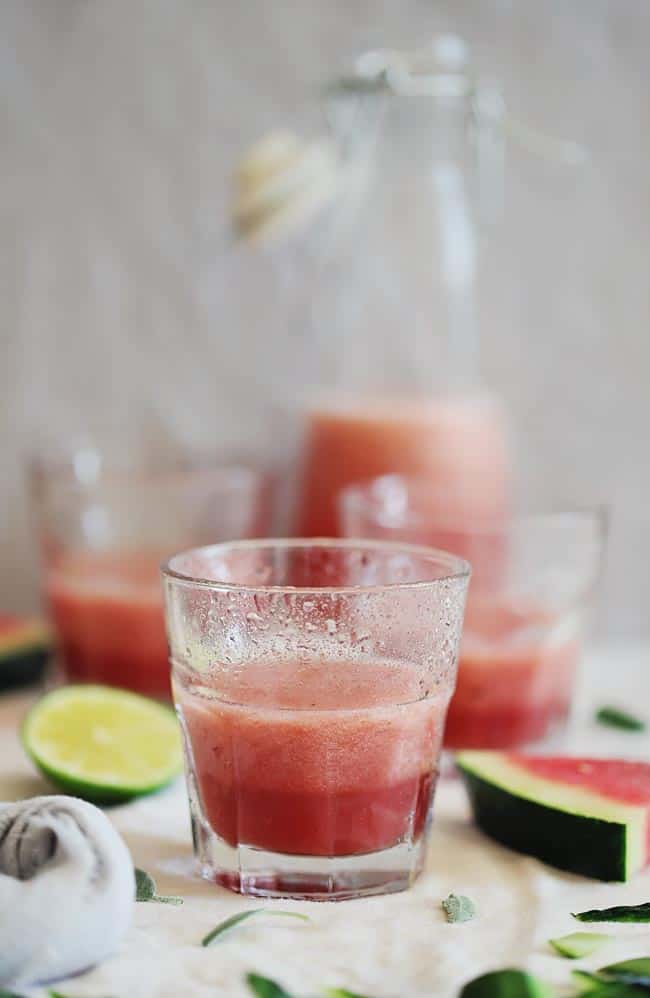 Watermelon Cucumber Slush
An iced watermelon and cucumber drink that's perfect for a hot day! Made with sweet watermelon, refreshing cucumber, mint and ice.
Check out this recipe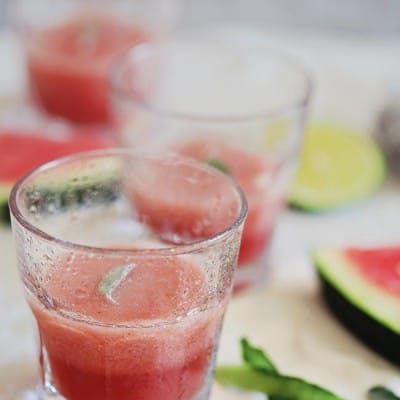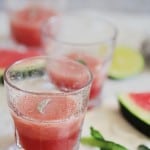 The crunchy stalk regulates bowel movements and controls intestinal gas, and it detoxifies the body with its high water content. Try the healing power of celery juice on its own or add it to a carrot blast juice.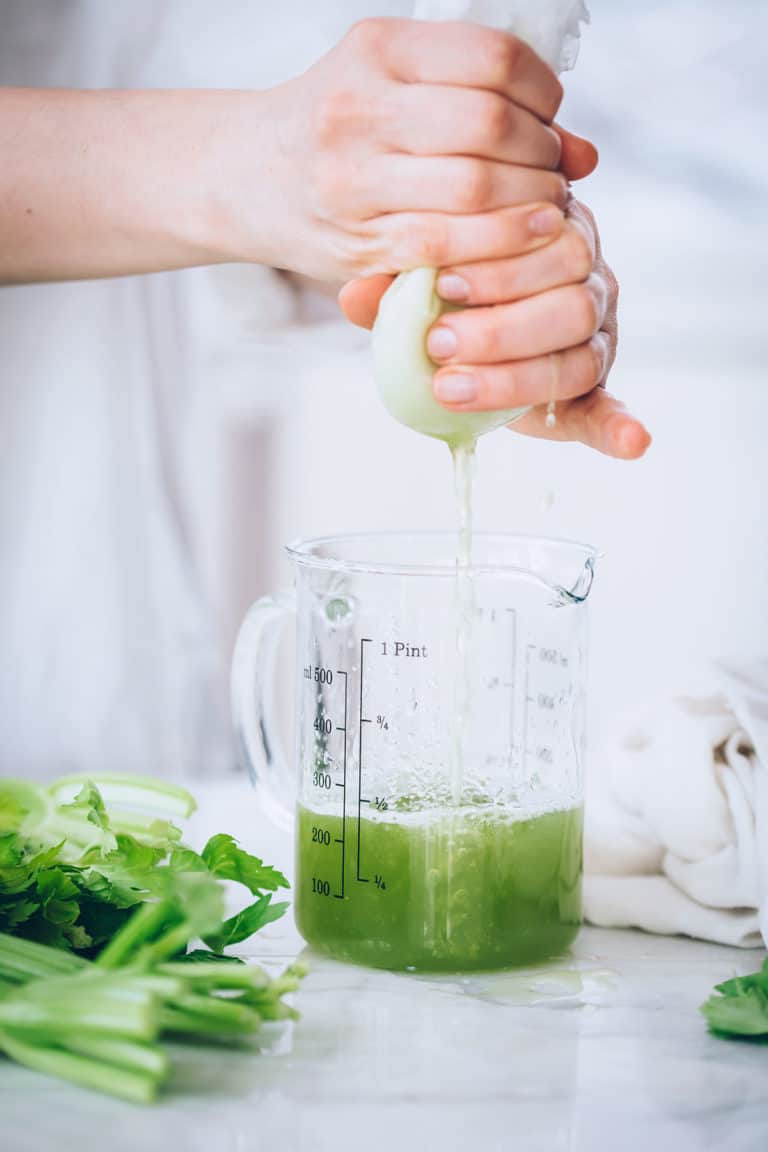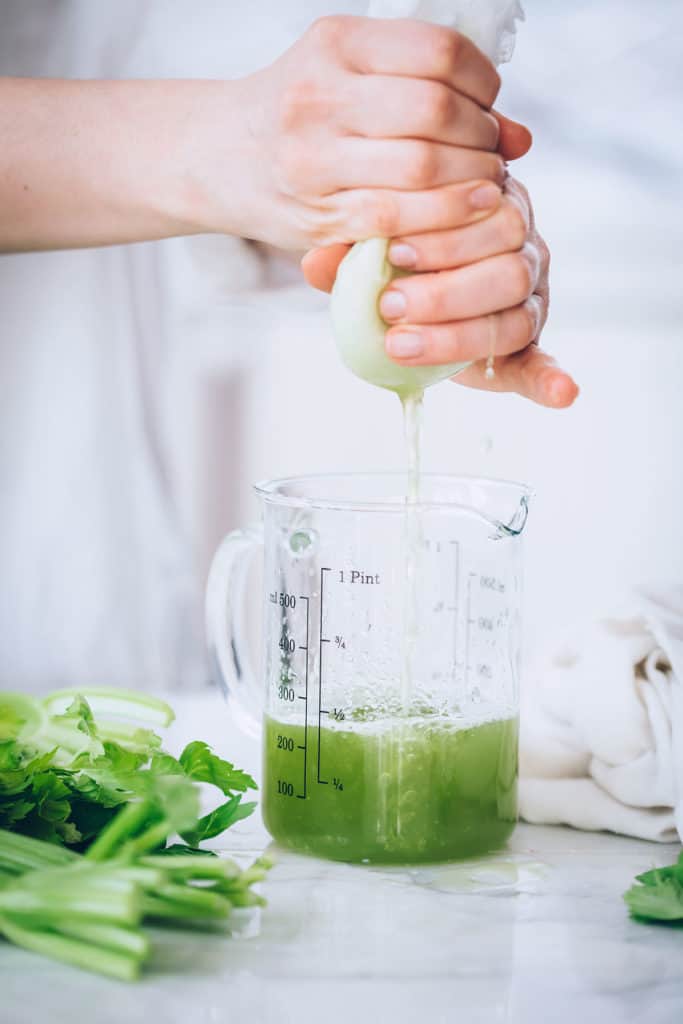 How To Make Celery Juice
Is it healthy or hype? A functional nutritionist explains the benefits of celery juice and why you might want to add it to your diet.
Check out this recipe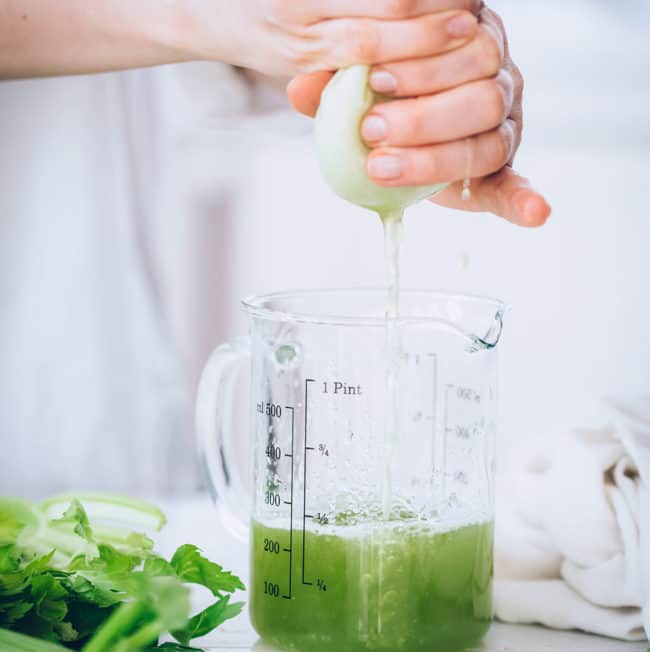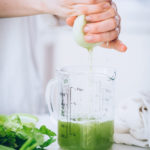 79