Confession time: wine may be our little guilty pleasure. Mulled wine in winter, sangria in summer, and a glass of rosé in any season. We even use it for wine beauty treatments, if you can believe that!
Wine is actually packed with antioxidants, which help repair the effects of UV damage and pollutants. That's right, you can put wine on your face and reap its anti-aging benefits.
But what about all those bottles around the house, you ask? Those can add up. Well, old wine bottles can easily be reused, and here are some ideas we like:
12 Clever Ways To Reuse Wine Bottles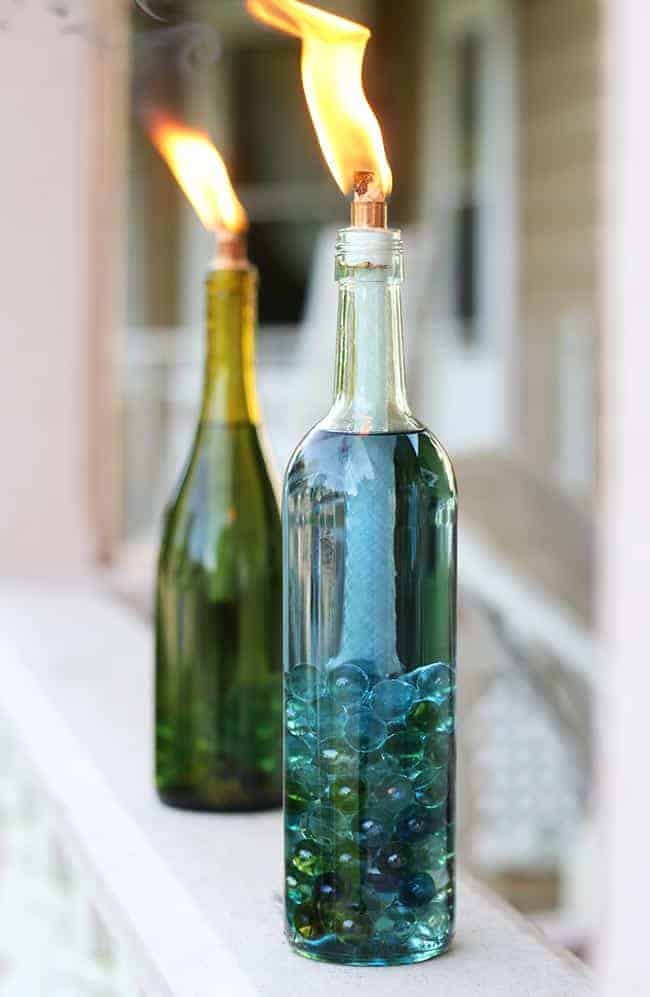 Keep the bugs off the porch while you enjoy an evening outdoors with these stylish citronella candles in wine bottles. No fancy tools required, just peace and quiet away from mosquitos.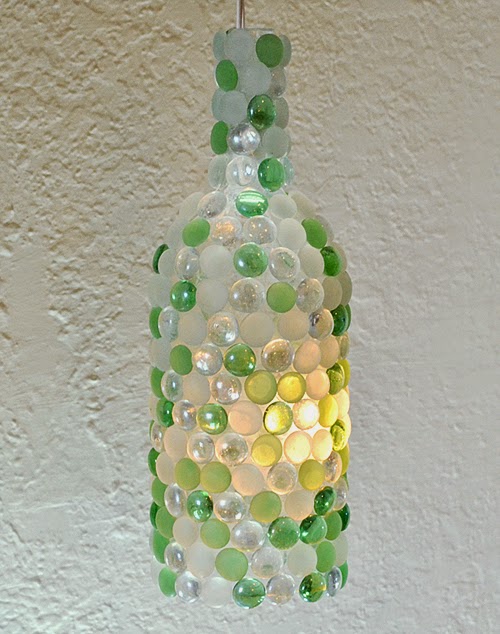 Using glass pebbles and wine bottles, you can make these pretty pendant lamps for a change in decor. We like how this example keeps the same color palette of wine bottles!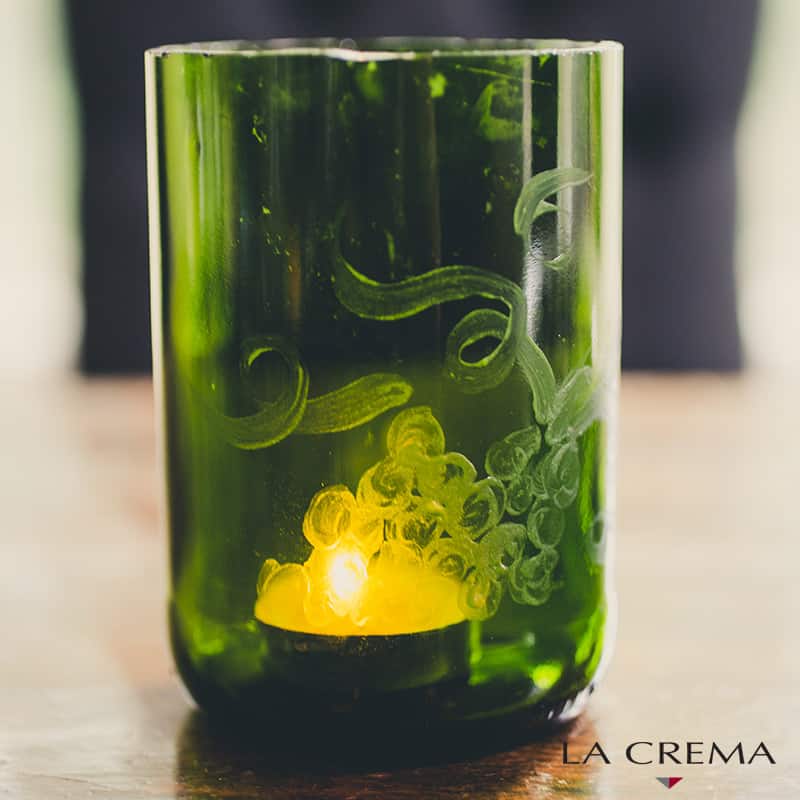 Wine bottles cut in half make some excellent votive holders. You can paint them, too, or let the kids to this part. Just make sure there are no sharp edges beforehand.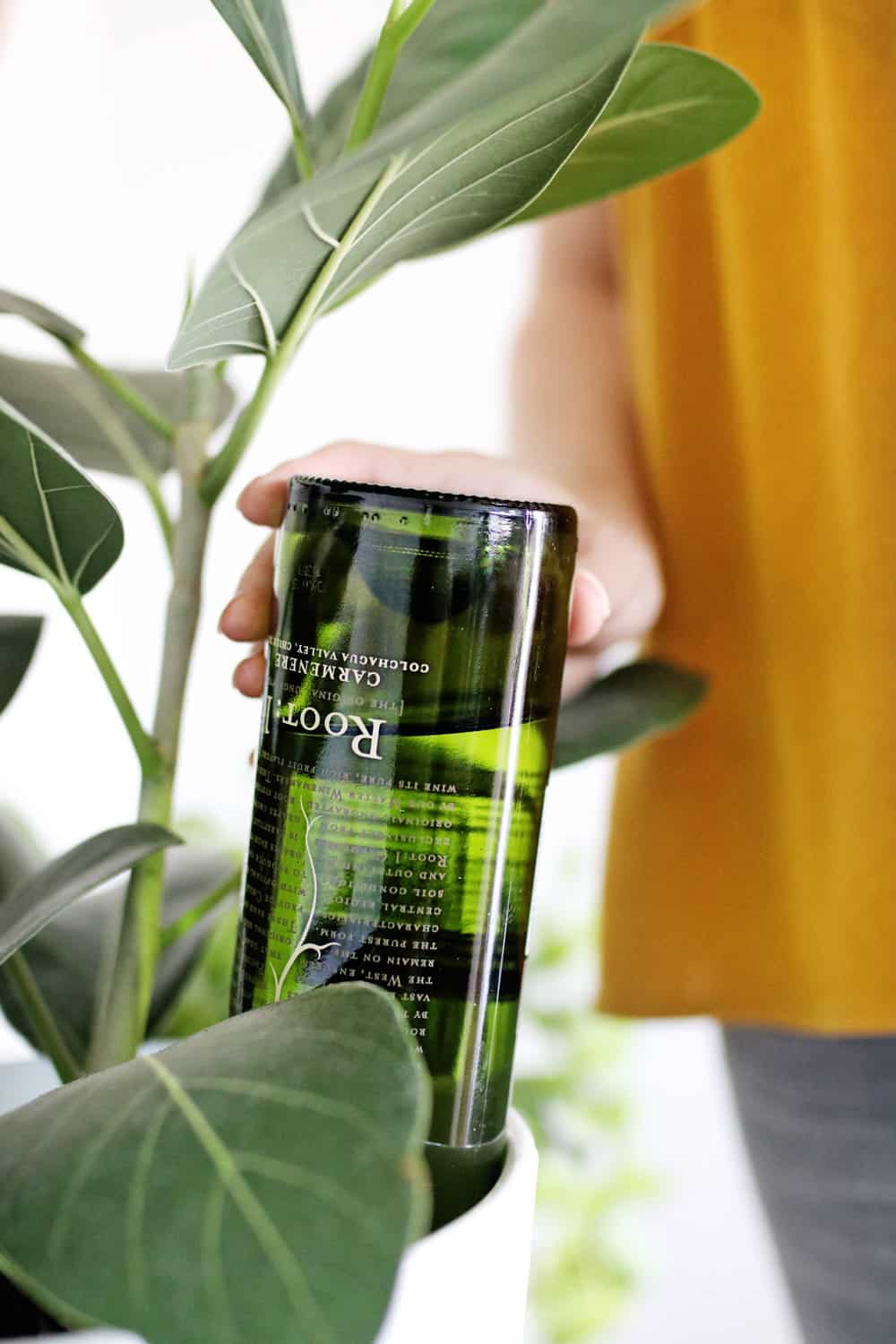 A wine bottle makes the perfect drip irrigation system for those larger plants when you're going on vacation! Just punch some holes in the (metal) cap and you're good to go!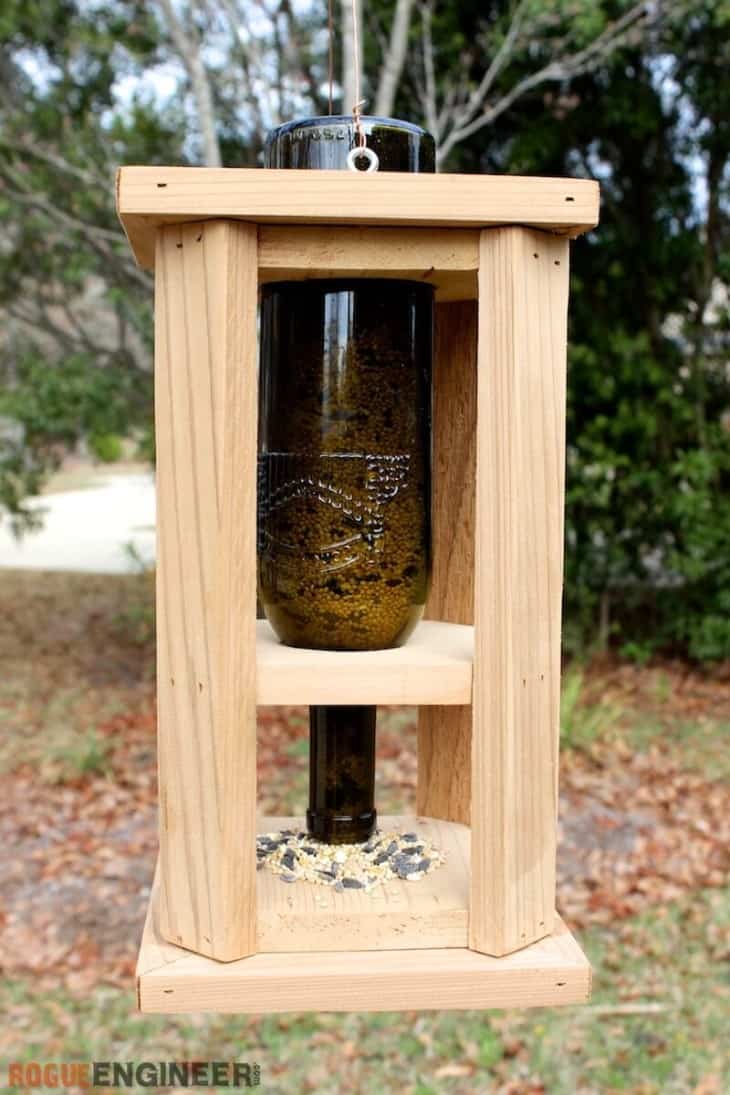 Bring a little life into your backyard with these fabulous bird feeders made from wine bottles. Honestly, what bird could resist?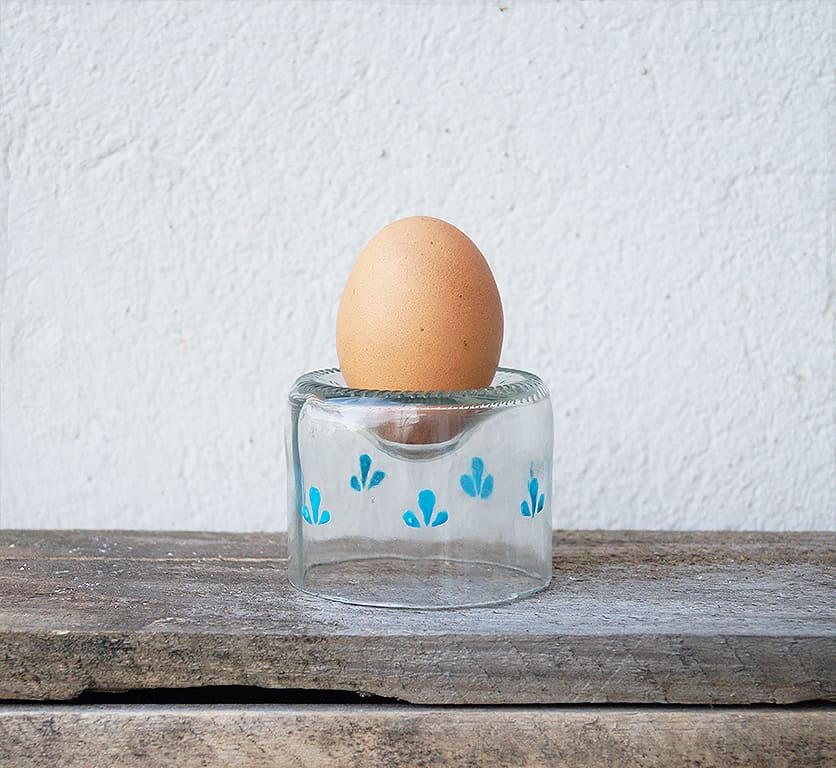 The bottom of a wine bottle can quickly be turned into a stylish egg holder. You can paint them as you wish to make a set for a hostess gift.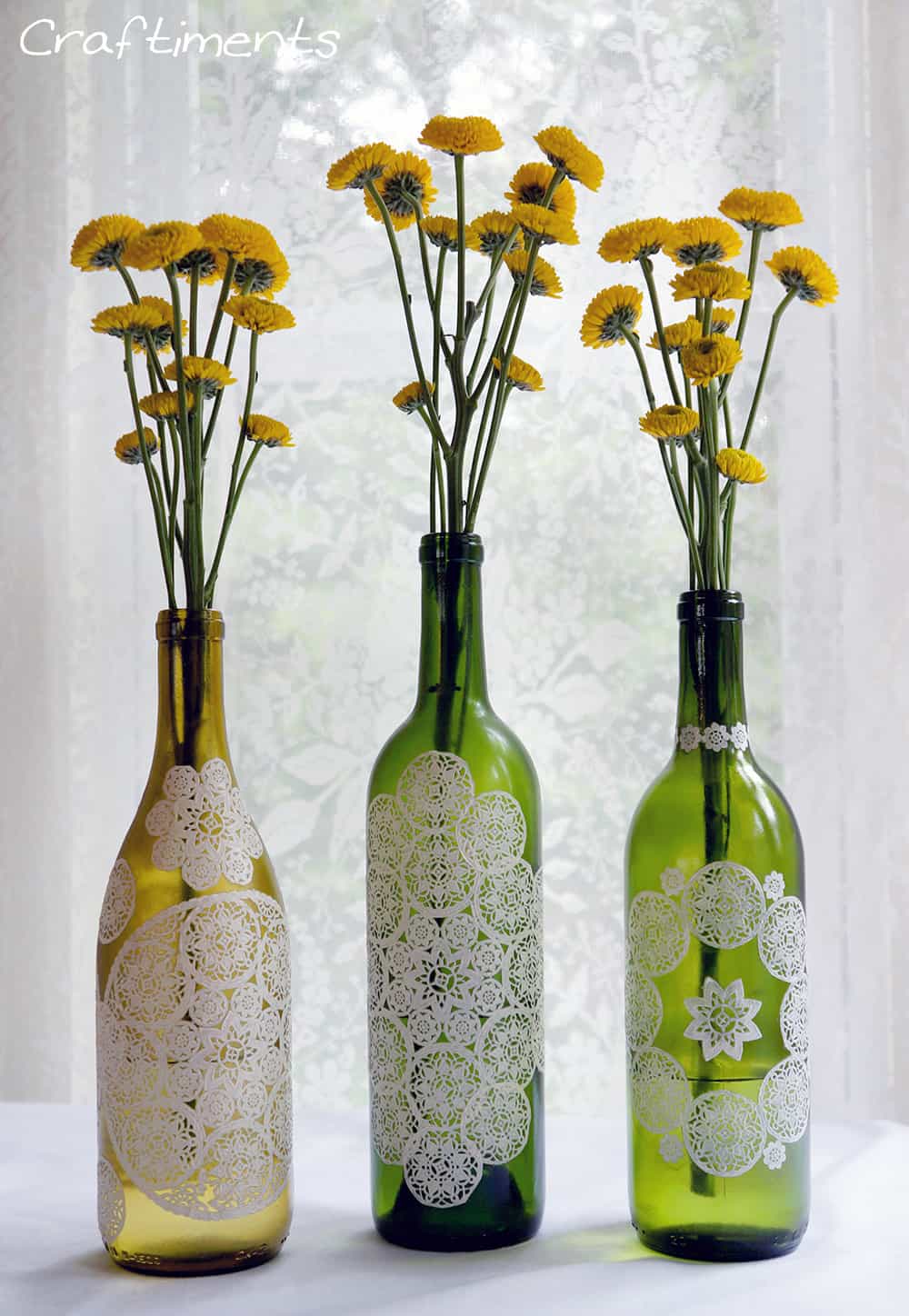 Make wine bottle vases totally pretty with the aid of paper doilies. As easy as it sounds, and very sweet to look at!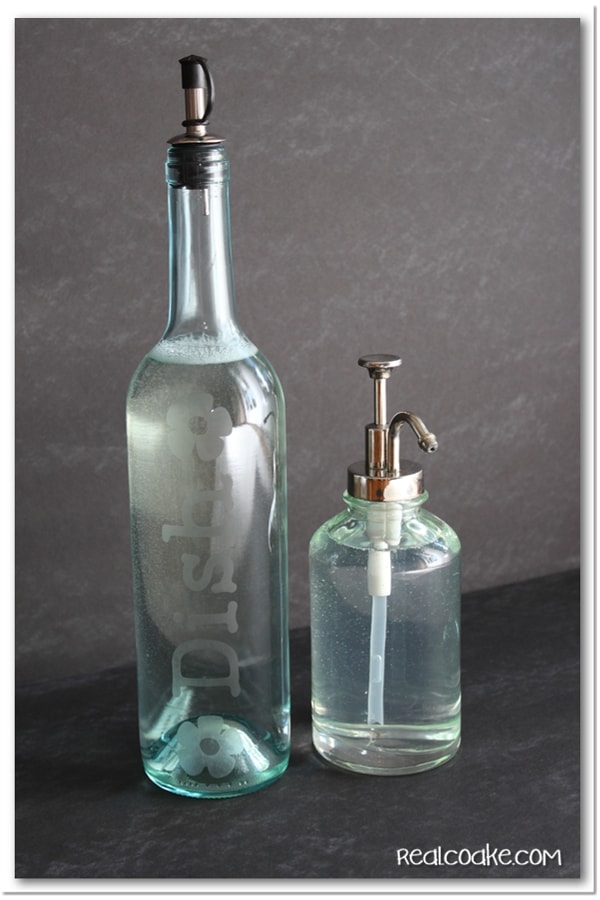 These etched wine bottle soap dispensers are the perfect containers for your DIY cleaning products. And we never have enough of those!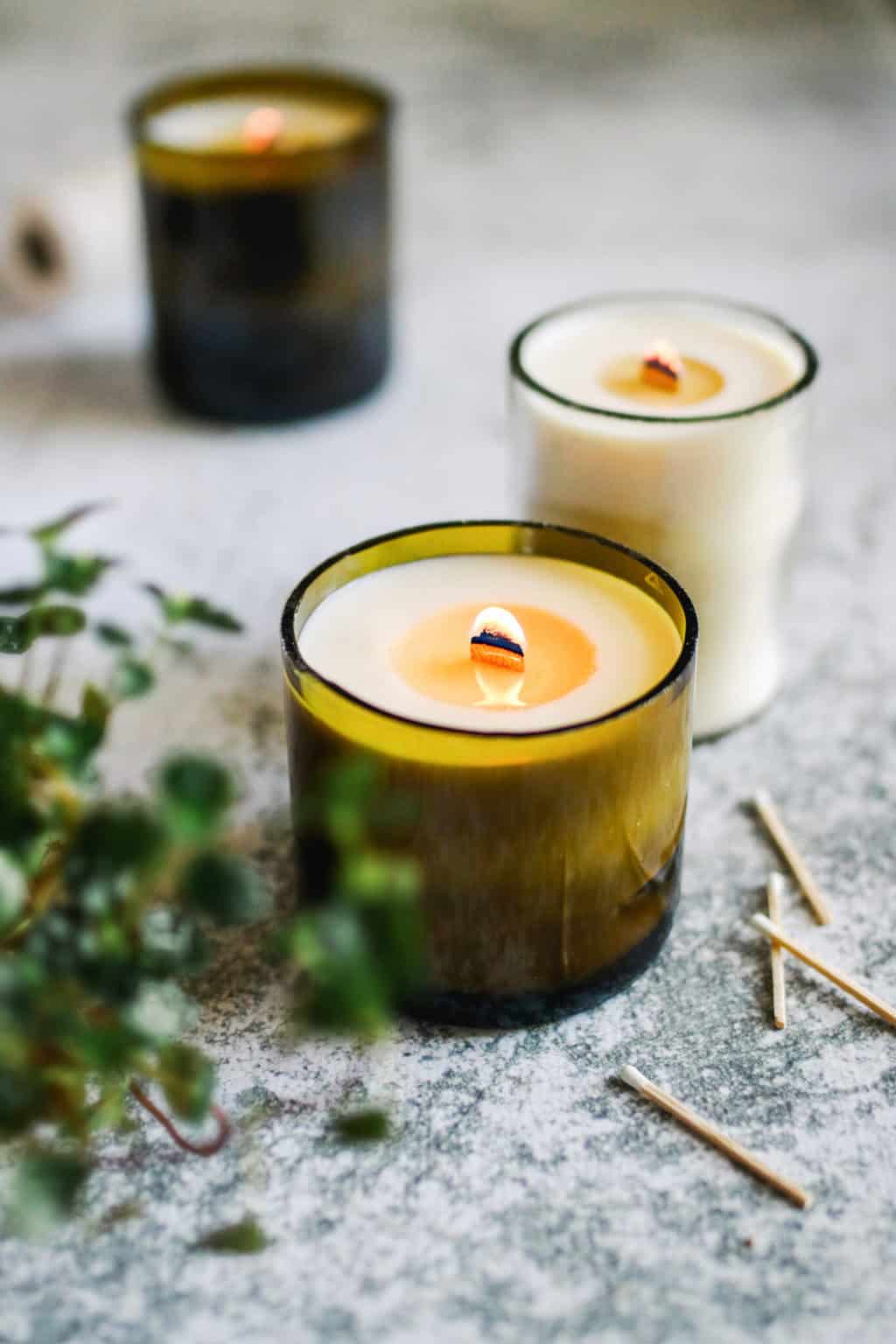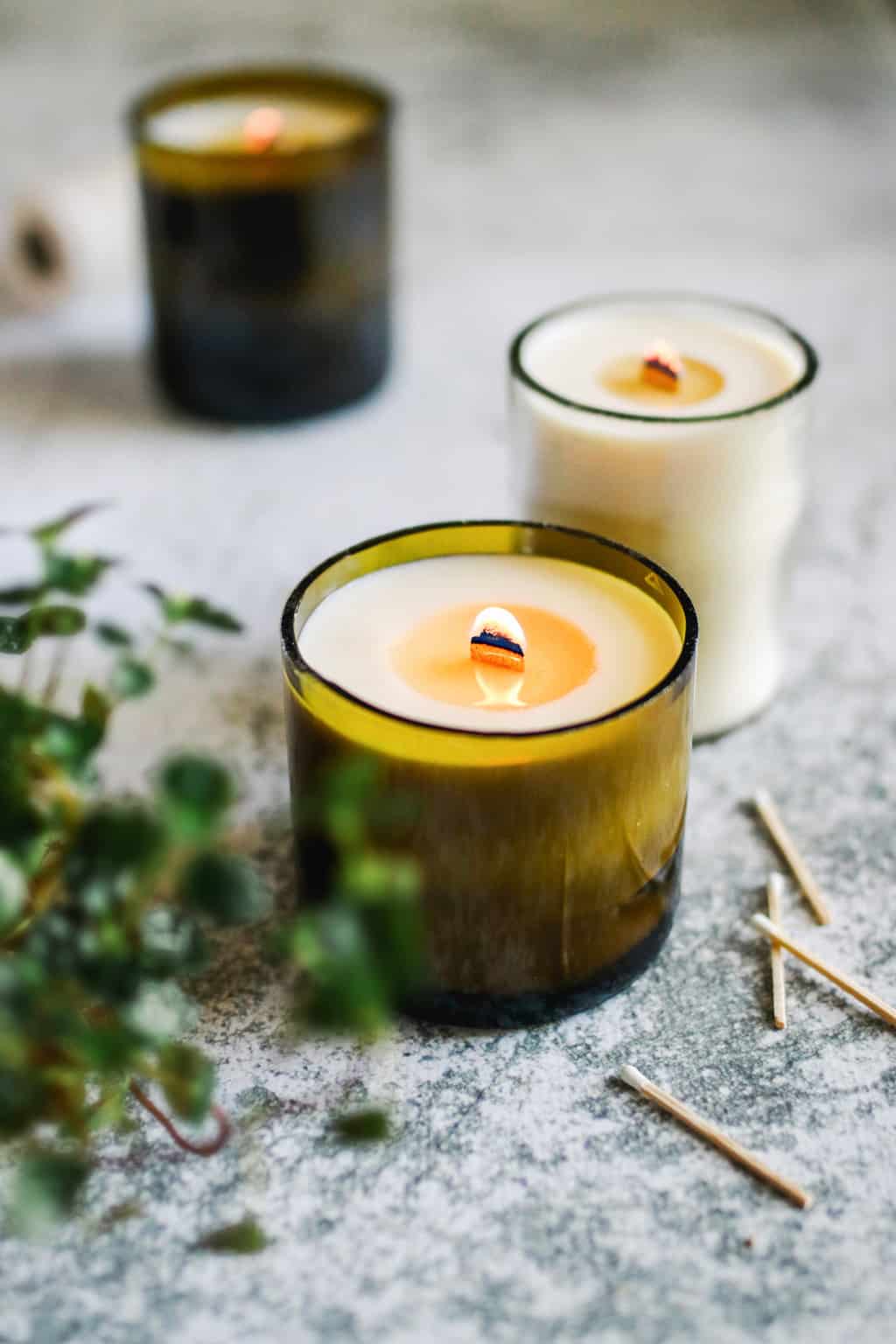 Cutting glass may not be for anyone but it can be so rewarding! Making your own natural candles poured in upcycled glass votives has never looked better, if we do say so ourselves.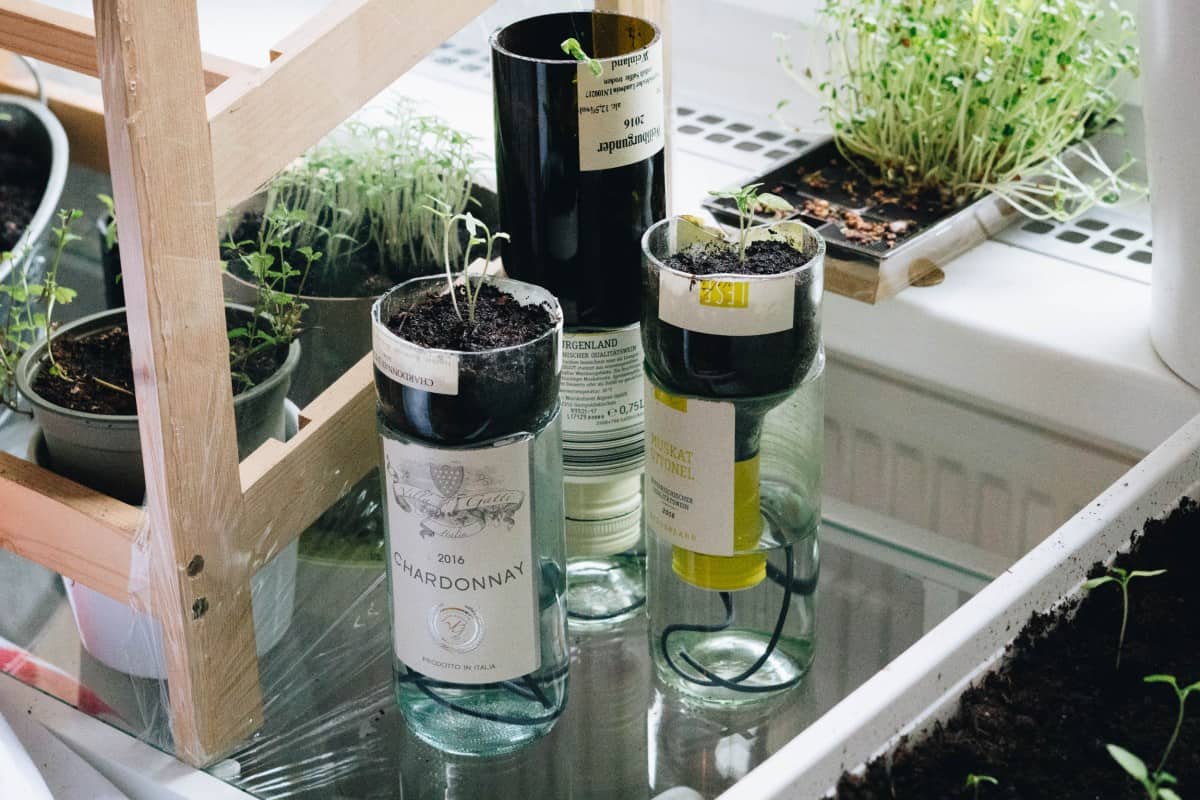 Use both parts of a wine bottle cut in have to make self-watering plant pots. These are ideal for lazy plant lovers like ourselves!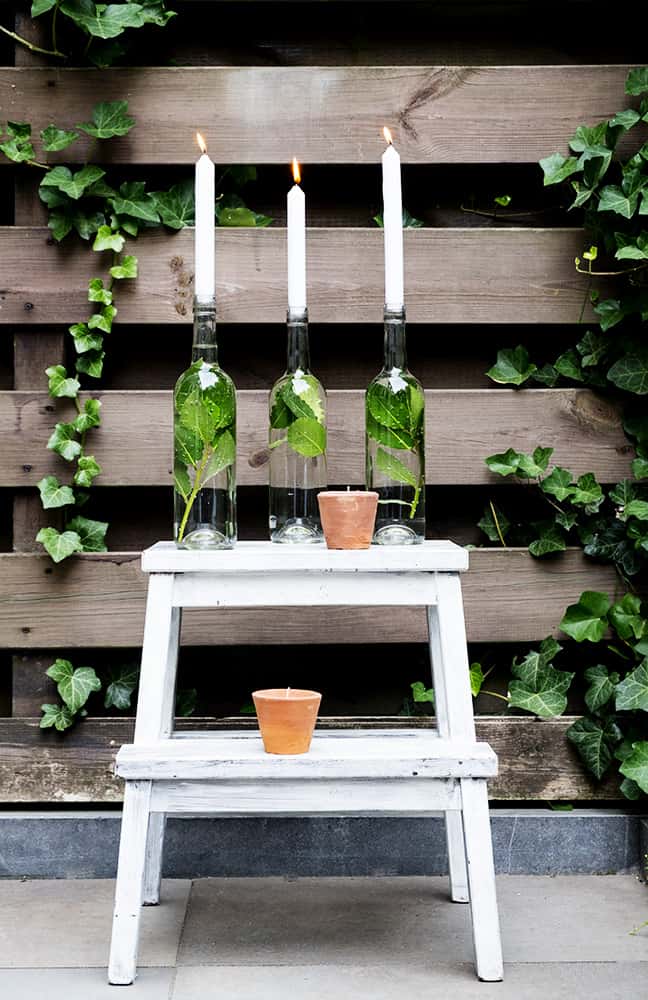 This last minute table decoration is so easy to make! Just place some pretty greens in wine bottles, fill with water, and you have a festive holder for stick candles.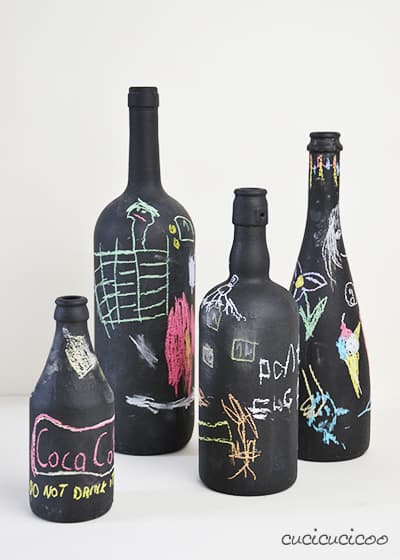 Use chalk paint to upcycle wine bottles into vases, then let the little ones use their imagination to decorate them. Such a cute gift for grandparents or teachers!
127