Two of our favorite kitchen utensils have to be the freezer and slow cooker. And that's because they make our cooking much easier. I don't know about you, but these two have saved my life on more than one occasion! The absolute best combination?
Slow cooker to freezer meals, also known as freezer to slow cooker meals, are a great way to save time and make meal preparation easier. With these meals, you prepare the ingredients ahead of time and freeze them. Then, on the day you plan to serve the meal, you simply dump the contents of the bag into your slow cooker and let it cook all day.
One way to make these meals is to create crockpot freezer meals. These meals are prepared in advance and frozen in freezer-safe bags or containers. Crockpot freezer meals include all your family favorites, like soups, stews, chili, and casseroles.
Instant pot or crockpot freezer recipes can also be adapted for freezer to slow cooker meals. Instant pots are a popular kitchen appliance that combines the functions of a pressure cooker, slow cooker, rice cooker, and more. Freezer to instant pot meals can be prepared in advance and frozen in freezer-safe bags or containers, then cooked in the instant pot for a quick and easy meal.
To make life even simpler and more delicious, meal plans and ebooks are available that include slow cooker and crockpot freezer meals. These plans can provide a week or even a month of meals, taking the stress out of meal planning and preparation.
Some of the most popular slow cooker to freezer meals include slow cooker peanut stew, freezer asian peanut chicken, and slow cooker chicken.
Making my way through these 20 freezer bag recipes was one of the big highlights of the holidays last year.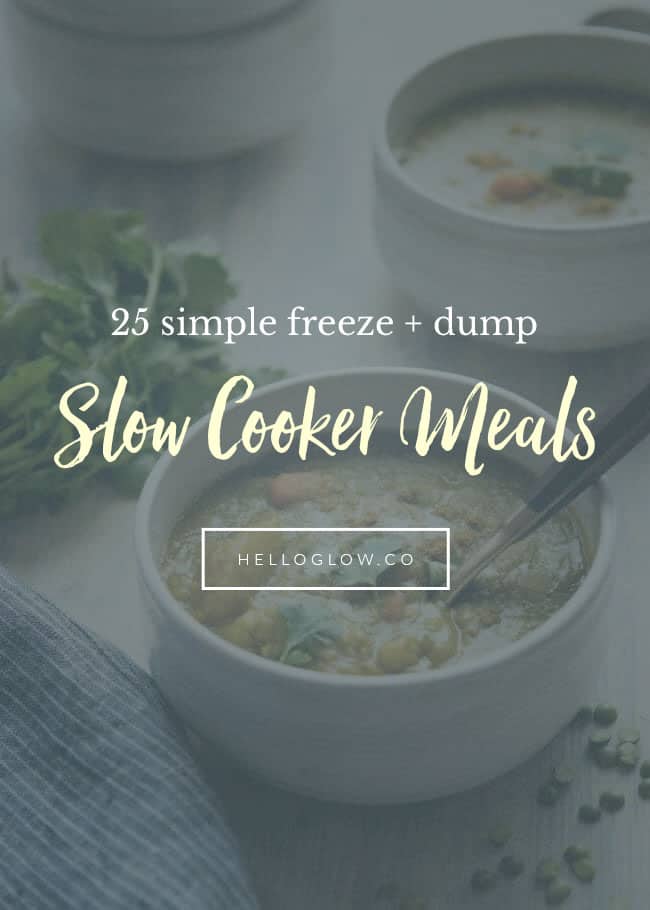 Take a Sunday afternoon to plan and bag a batch of meals for this winter. You'll save time and money, and when you pull a bag out of the freezer and dump it in the slow cooker you can take the rest of the day off. :) Here are some of the best crockpot freezer recipes we found:
25 Freezer Slow Cooker Meals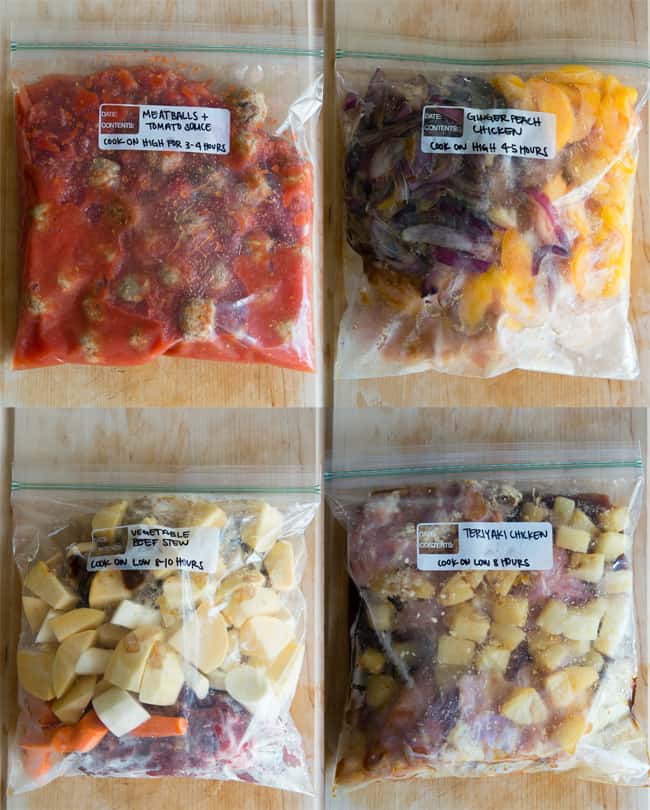 1. Bacon covered Kalua pork recipe by Happy Money Saver. Pulled pork always tastes amazing. But if you add bacon? It's insane!
2. Beer & beef slow cooker stew by Baked in the South. Beef tastes divine when soaked in beer and this recipe will make sure it gets all those flavors in.
3. Crockpot applesauce BBQ chicken by Who Needs a Cape? Applesauce and chicken? A match made in gourmet heaven!
4. Crock pot chili by Busted Button. This delicious, easy to make beef chili only takes a few moments of your time before being stored into the freezer.
5. Sweet & sour meatballs by Twin Dragonfly. A twist on regular meatballs, with a fragrant sweet and sour taste that goes well with rice.
6. Freezer crockpot beef stew by Live Simply. This healthy, made-ahead stew won't taste like leftovers, and it will spare you some time and energy.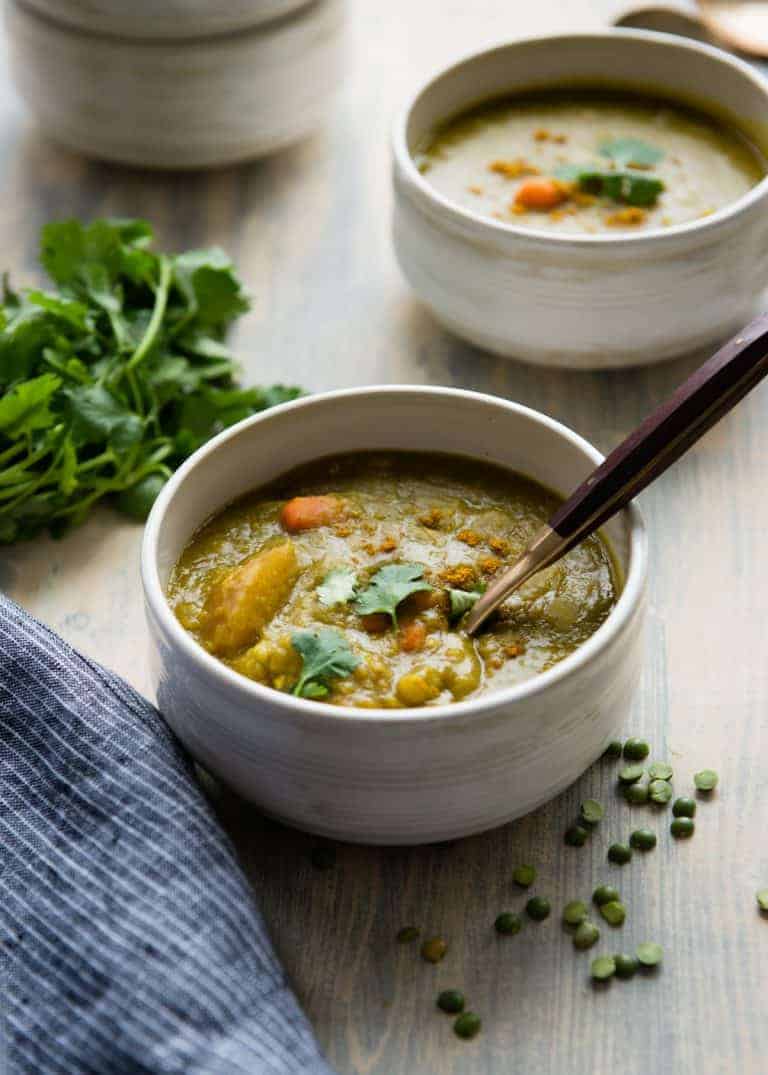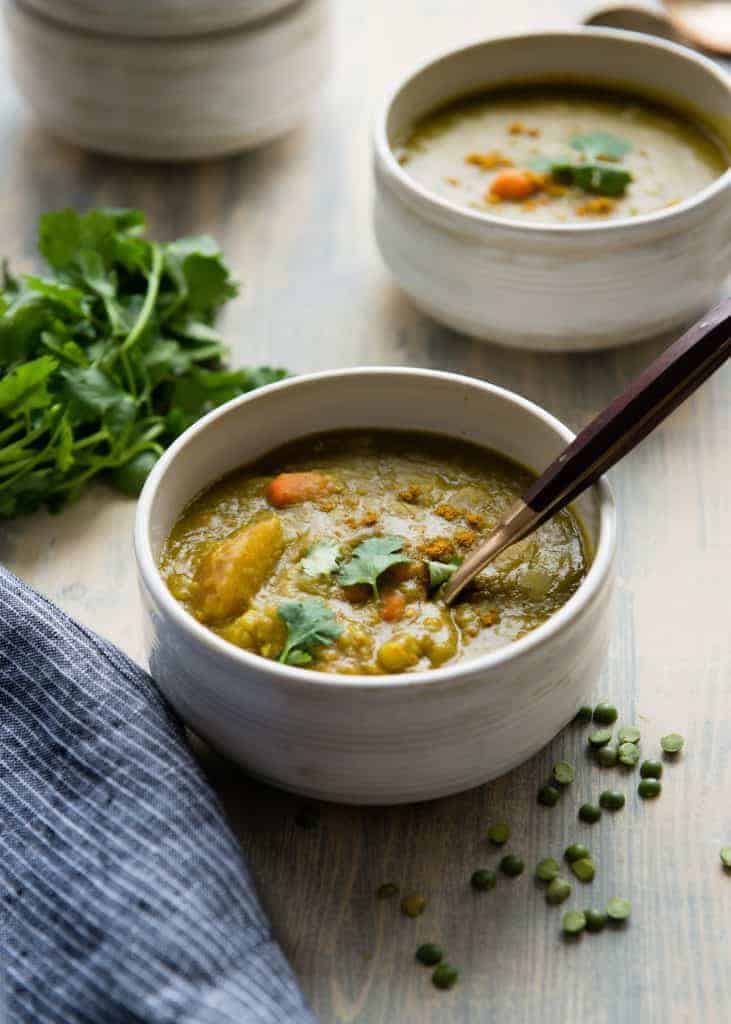 7. Slow cooker split pea soup by Hello Veggie. A vegetarian version of split pea soup made with Indian spices.
8. Crockpot Mongolian beef by Once a Month Meals. Mongolian beef is flavored with brown sugar, carrots and garlic, making it a sweet, delicious meal.
9. Mushroom barley stew by Hello Glow. This easy stew is amazing with hot, crusty bread or rolls and it will be ready after 8 hours in the slow cooker.
10. Easy chicken tortilla soup by My Life Cookbook. Full of flavor, packed with protein and a true comfort on a cold day, this chicken tortilla soup will quickly make its way into your rotation.
11. Chicken Cacciatore by More Like Home. What makes this chicken dish to delicious is the simple combination of zucchini, onion and bell pepper.
12. Slow cooker sausage spinach tomato soup by New Leaf Wellness. This soup mixes healthy ingredients like spinach and tomatoes with filling ones, and the result is delicious.
13. Crockpot Cilantro Lime Chicken by Stockpiling Mom. Lime and cilantro are a fresh and wonderful combination that makes your chicken crockpot a dream.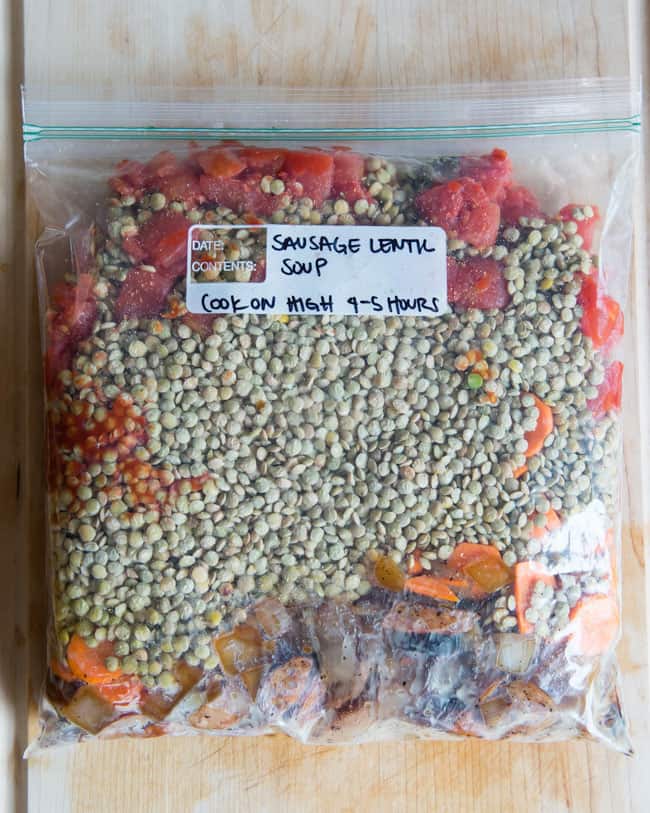 14. Sausage lentil soup by Hello Glow. A hearty, filling meal made with kielbasa sausage, brown lentils and Italian seasoning.
15. Crockpot Mexican chili with cornbread topping by New Leaf Wellness. This whole dish is easy to make in the crockpot, even the cornbread topping!
16. Orange beef stew by 100 Days of Real Food. This stew includes sweet potatoes, orange juice and chuck roast and it's a busy mom's dream.
17. Slow cooker Tuscan bean soup by Hello Glow. Beans, veggies, broth and greens are the basic ingredients for this soup, and you can use different ones, depending on what's in season.
18. Maple Dijon chicken by Kojo Designs. Take your slow cooker chicken to a whole new level with dijon mustard and maple syrup.
19. Cranberry pork roast by New Leaf Wellness. You only need four ingredients and a slow cooker to make this recipe, plus you can freeze it ahead of time for efficiency.
20. Slowcook chicken broccoli Alfredo by Happy Money Saver. Don't waste any time on your pasta! Just boil it towards the end of the slow cooker sauce being ready.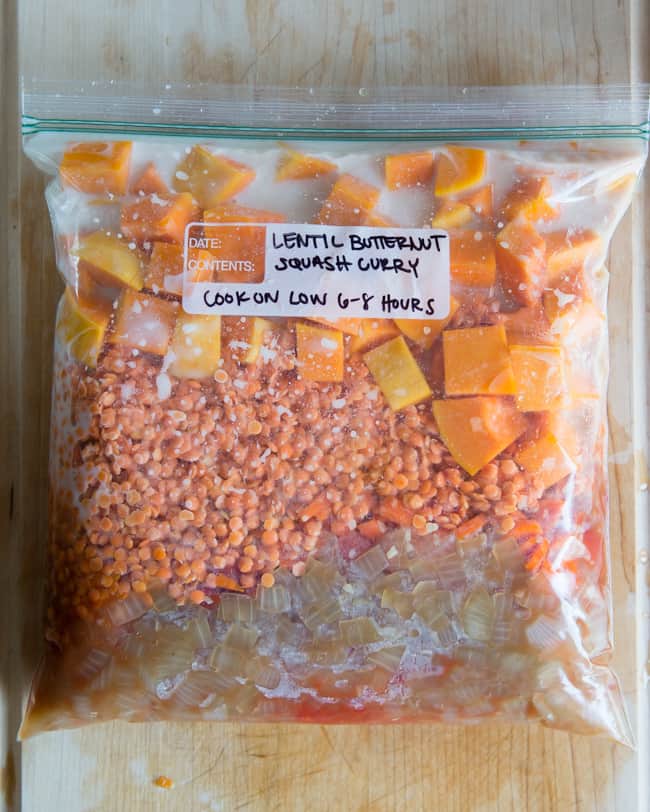 21. Lentil Butternut Squash Curry by Hello Glow. Butternut squash gives this recipe a creamy taste with a hint of sweetness. You want this recipe in your freezer (and on your plate!)
22. Crock-pot Western beef casserole by Crock-pot Ladies. Our suggestion is double the quantities, freeze half and use half for right now!
23. Cindy's chicken by The Chaos and the Clutter. Cindy's chicken is prepared ahead with Russian salad dressing and apricot jam.
24. Mexican Restaurant Sweet Pork by Sewing Our Life Together. A juicy and delicious pork recipe that tastes just like in a Mexican restaurant.
25. Cafe Rio crockpot chicken by Over the Big Moon. The Zesty Italian Dressing and Dry Ranch Dressing make this meal easy and tasty.
Slow cooker meal plans can make life so much easier for those who are short on time but still want to enjoy delicious and healthy meals. With a little bit of planning and preparation, you can create a variety of crockpot meals that can be stored in the freezer to make your weeknights stress-free. There are many freezer meals to make that are perfect for the slow cooker or Instant Pot, and with a cooker instant pot menu, you can plan out your meals for the week in advance. These healthy meals can be easily made with ingredients that you have on hand, making them a convenient option for busy families. By taking the time to prepare freezer meals, you can simplify your life and enjoy delicious, healthy meals without the stress of cooking every day.
When preparing freezer to slow cooker meals, it's important to follow assembly instructions carefully to ensure the meals cook properly. Thawing instructions may also be necessary before cooking the meals in the slow cooker or instant pot.
Freezer and slow cooker recipes are a convenient and time-saving way to make meal preparation easier. With a little planning and preparation, you can enjoy delicious, homemade meals without spending hours in the kitchen!
750