Autumn is all about comfort food, and when it comes to a quick dinner on a rainy day, there's nothing more comforting than hearty Indian dhal. As I'm trying to reduce the salt intake, I play a lot with spices, and turmeric is one I always find a way to add. This Ayurvedic spice is a must have ingredient in every pantry, because of its amazing healing properties, and its flavor goes perfectly with that of red lentils.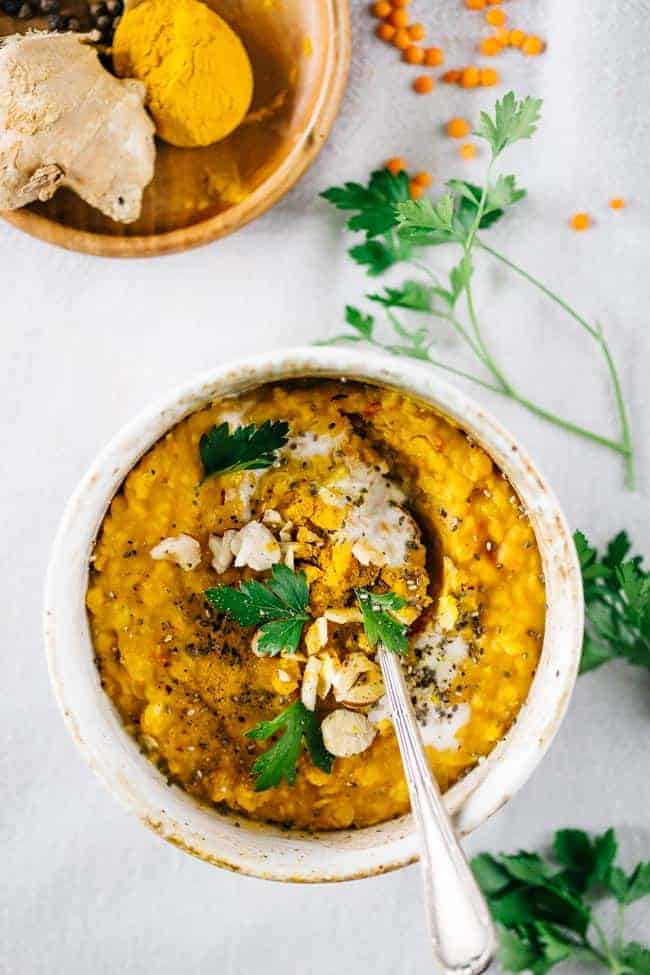 Known for its warm, peppery and slightly bitter flavor, turmeric is an anti-inflammatory powerhouse that's been used in traditional Chinese and Indian medicine for centuries. Turmeric's yellow phytonutrient called curcumin gives the spice its intense yellow color and its renowned antioxidant and anti-inflammatory health benefits.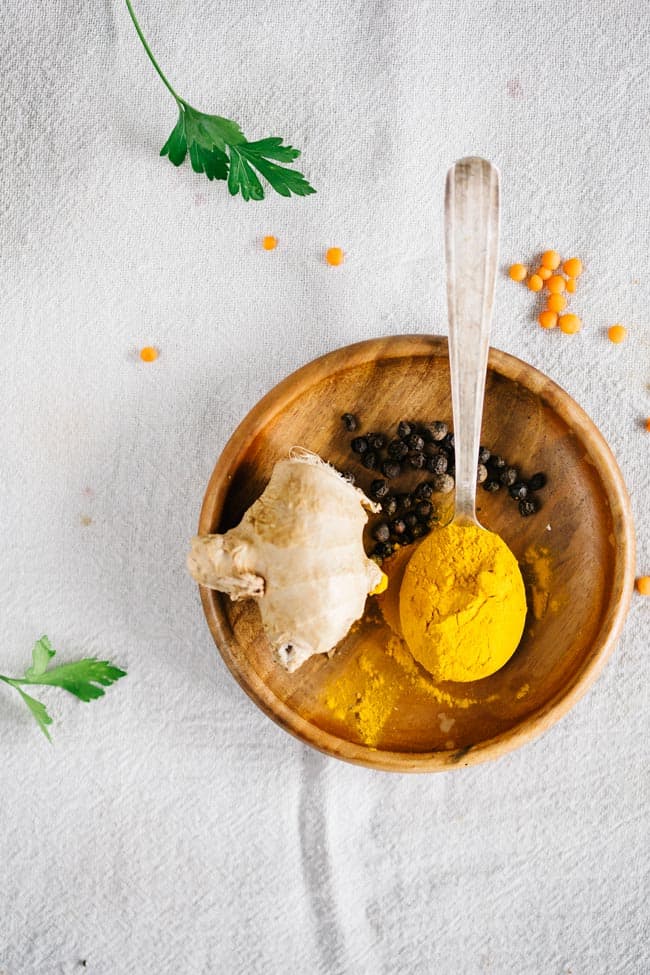 Turmeric is used for treating a variety of conditions, from menstrual difficulties and inflammatory bowel disease to chronic diseases like cancer (especially colon and prostate cancer and leukemia) and cystic fibrosis. I use turmeric especially for stimulating the natural detox function of the body cells and the liver's detoxifying enzymes, including the glutathione-S-transferase.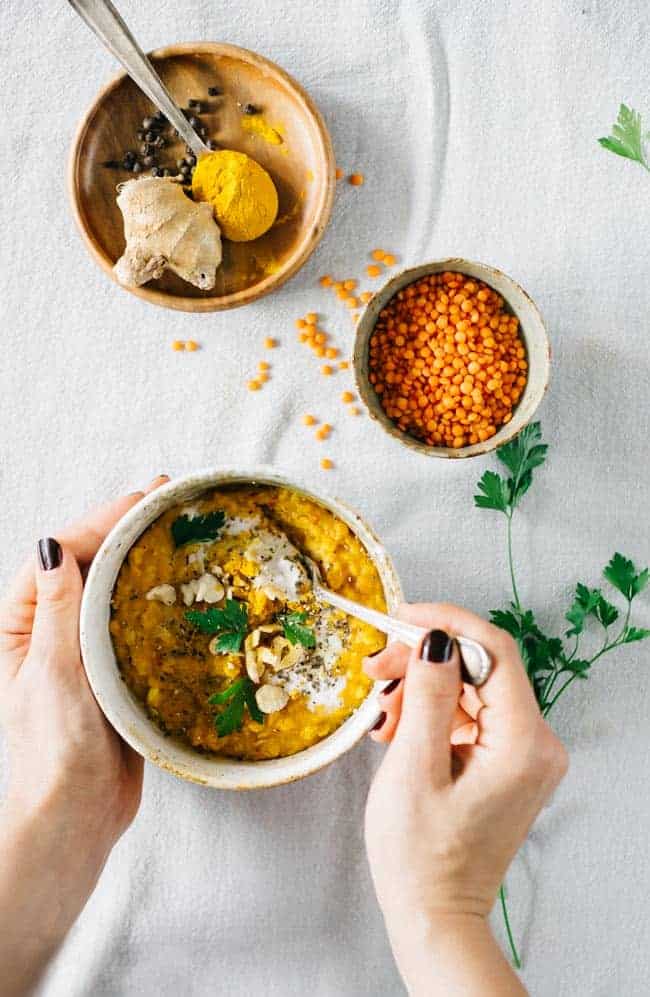 The effects of curcumin are catalyzed when combined with piperine, the active substance in black pepper, so always add freshly ground black pepper to your turmeric spiced dishes.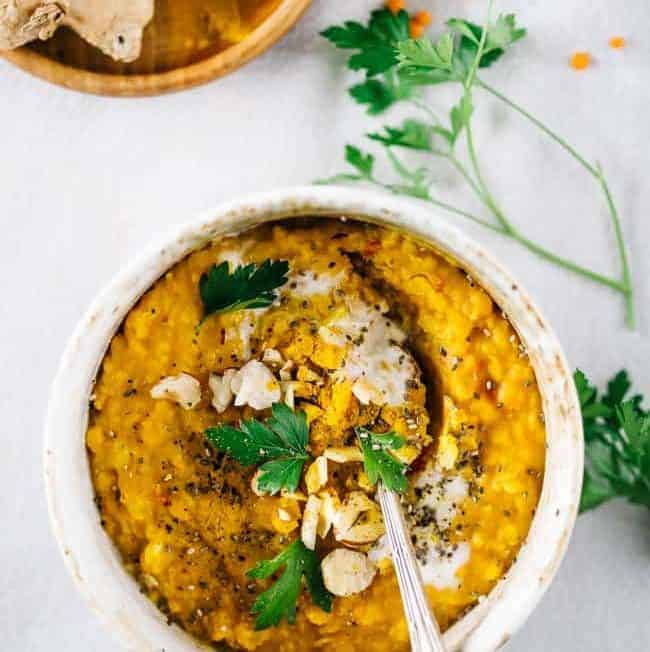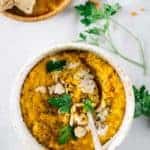 Print Recipe
Healing Turmeric and Red Lentils Dhal
A hearty and comforting autumn dish with red lentils, using the healing powers of anti-inflammatory superstar turmeric.
Ingredients
2

cups

red lentils

½

cup

coconut milk

2

cups

hot water

1

inch

ginger piece

peeled and grated

1

onion

finely diced

2

garlic cloves

crushed

1

teaspoon

coconut oil

1

teaspoon

turmeric powder

½

teaspoon

garam masala

Coconut milk

mixed seeds and fresh parsley leaves, to garnish

½

teaspoon

sea salt

Freshly ground black pepper
Instructions
Rinse the red lentils with cold water and let drain.

In a medium saucepan heat the coconut oil, add the onion, garlic, ginger and turmeric, and cook for two minutes, stirring frequently.

Add the lentils and water, bring to boil and let simmer for 15 minutes.

Add garam masala and coconut milk and mix to combine.

Let simmer for another five minutes, until all the liquid is absorbed and you obtain a porridge consistency.
Notes
Best served warm, garnished with fresh parsley leaves, mixed seeds and a few drops of coconut milk.
184