Nothing says cozy like a crackling fire, especially on Christmas. Just imagine that yummy mulled wine under the blanket, phones off, and just the mellow orange flames to look at. Ok, maybe a gift exchange would also work well in this scenario. If you're lucky enough to have a fireplace (or are visiting someone who does), you'll be interested in these 7 ways to make fire starters. They will get the fire going faster, effortlessly, and will also make the entire house smell delightful. Think cinnamon, clove and anise, rosemary, lavender, or whatever herbs and spices smell more festive to you. With some pine cones from the backyard – or even some dryer lint – you can make these quick crafts on the cheap, and be ready to curl up in front of the fire in no time.
7 DIY Fire Starter Recipes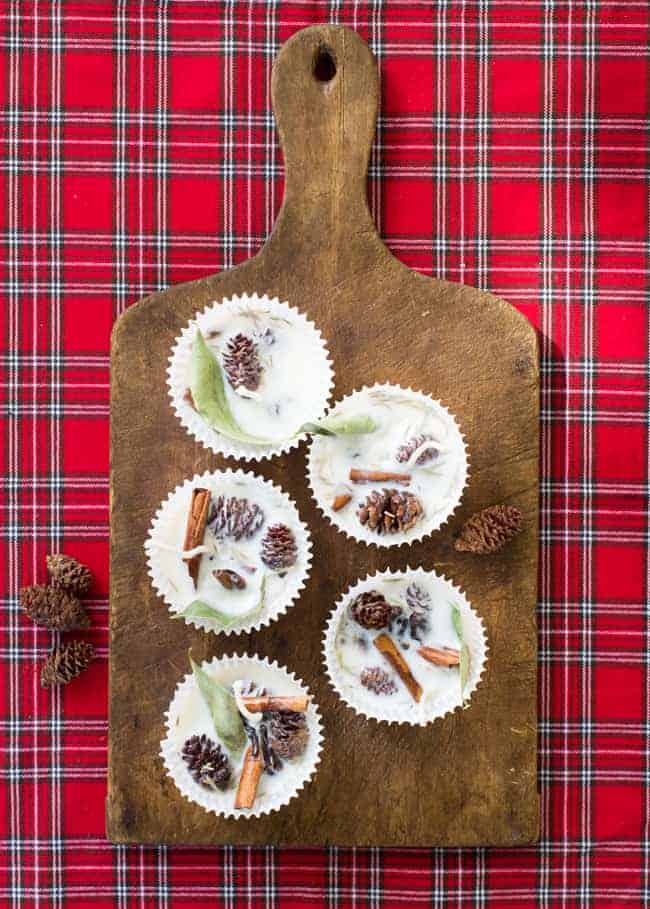 Use your muffin tin to make fire starter candles filled with aromatics like cinnamon, clove and rosemary. It's that easy – no fancy molds, equipment or unheard of supplies. Since these fire starters look so pretty, you won't mind having them around the house, or packing two or three for a tiny gift.
Add cinnamon essential oil to these pinecone 'candles' to make your house smell deliciously cozy. They look like miniature snowed-on Christmas trees, meaning they'll look positively festive wherever you place them. Instead of burning them you can also display them in a festive bowl for a simple centerpiece.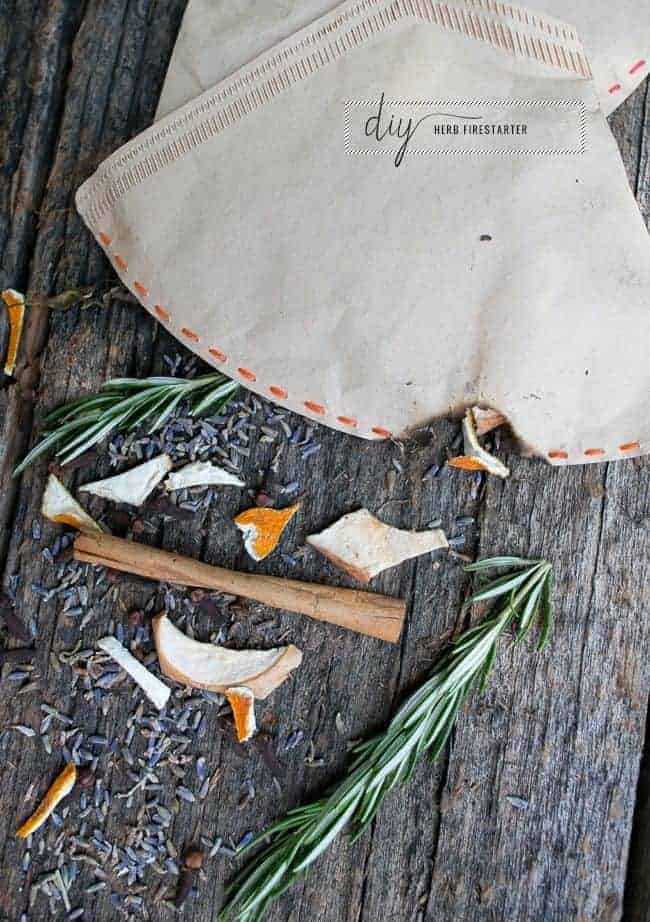 Fill a coffee filter with a mixture of dried herbs, spices and citrus for the best campfire smell ever. This one is a classic for a reason – it's super easy to make and it always gets the job done!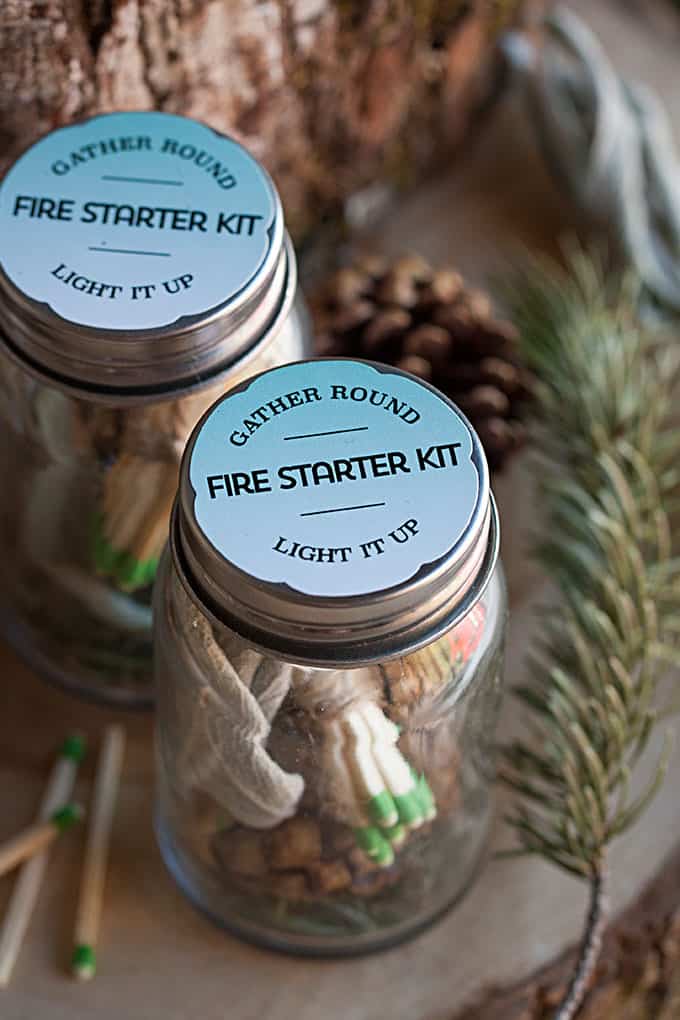 This easy DIY fire starter kit from Evermine has herbs, matches, kindling and even cute labels – everything you need to get the fire going. Put together in a mason jar, this fire starter makes a great wedding or winter party favor, and it's even suitable for a low-key hostess gift.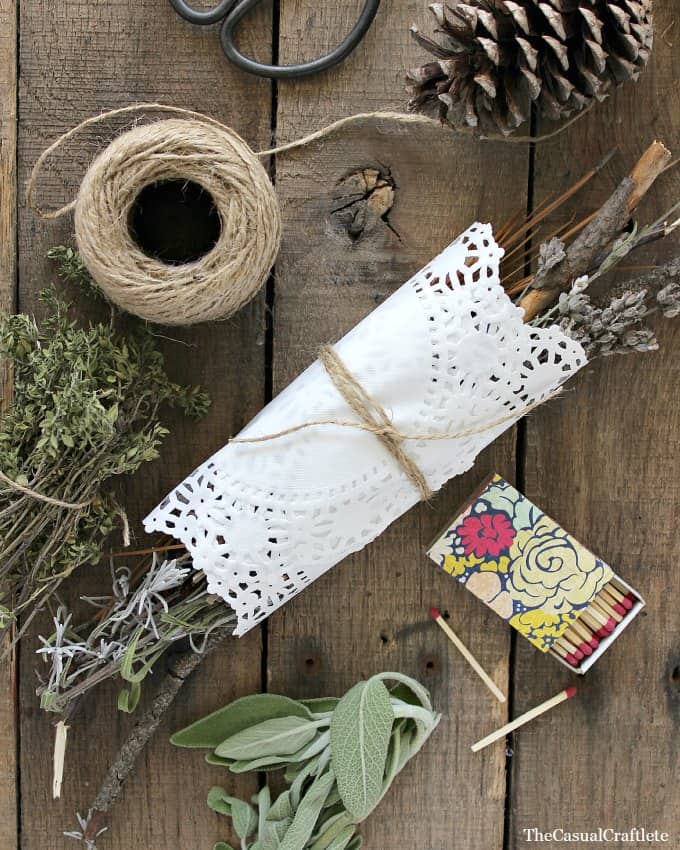 Bundle dried herbs along with pine needles and small tree branches for this elegant fire starter from Purely Katie. Finish by wrapping with paper doilies and twine and voila: you've got the loveliest handmade addition to any holiday gift.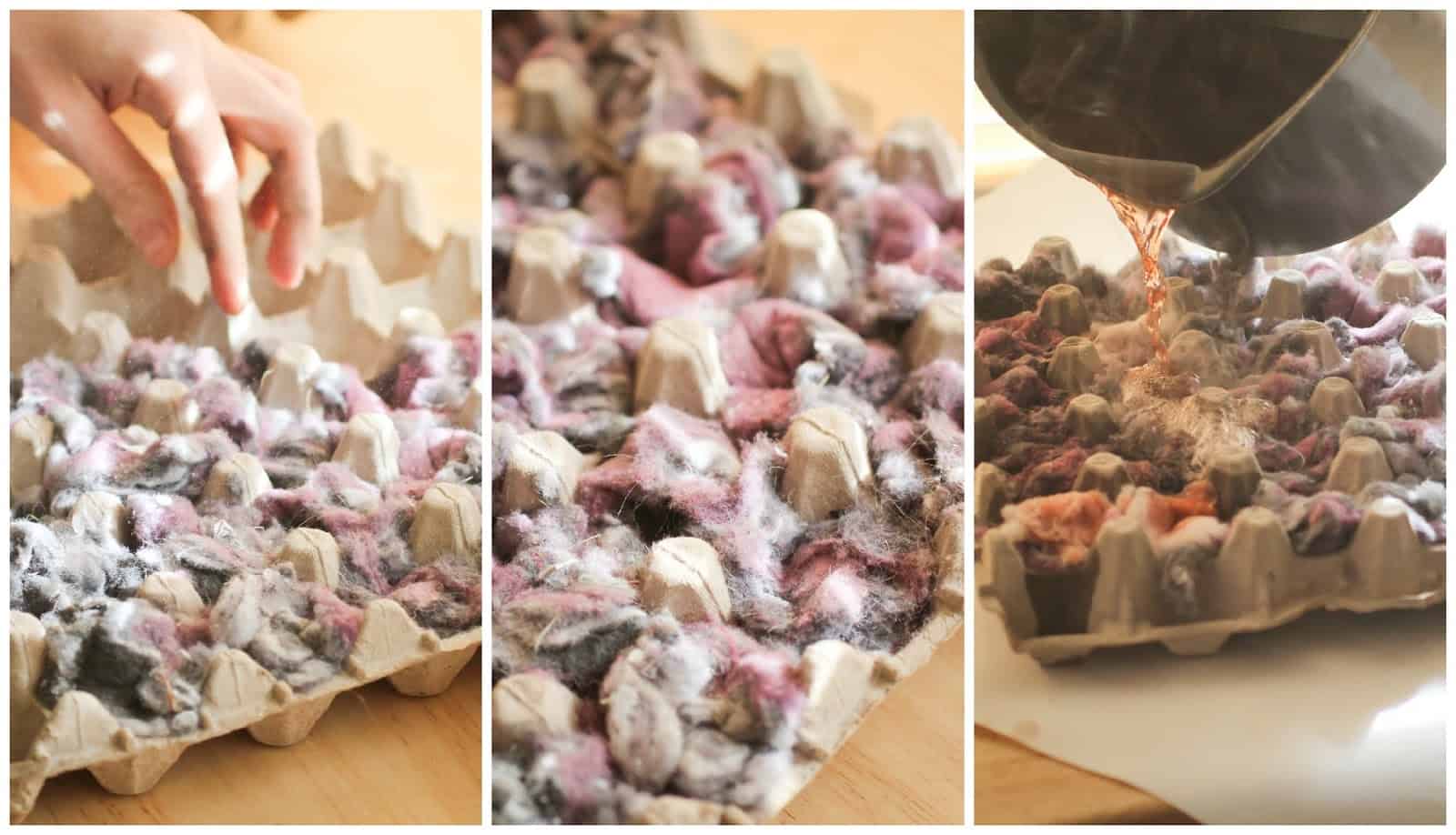 Fashion a fire starter completely from recycled materials – wax, dryer lint and old egg cartons are all you need with this DIY from Freckled Fox. The resulting fire starters may not look all that glam, but they're environmental-friendly and make a really good fire starter.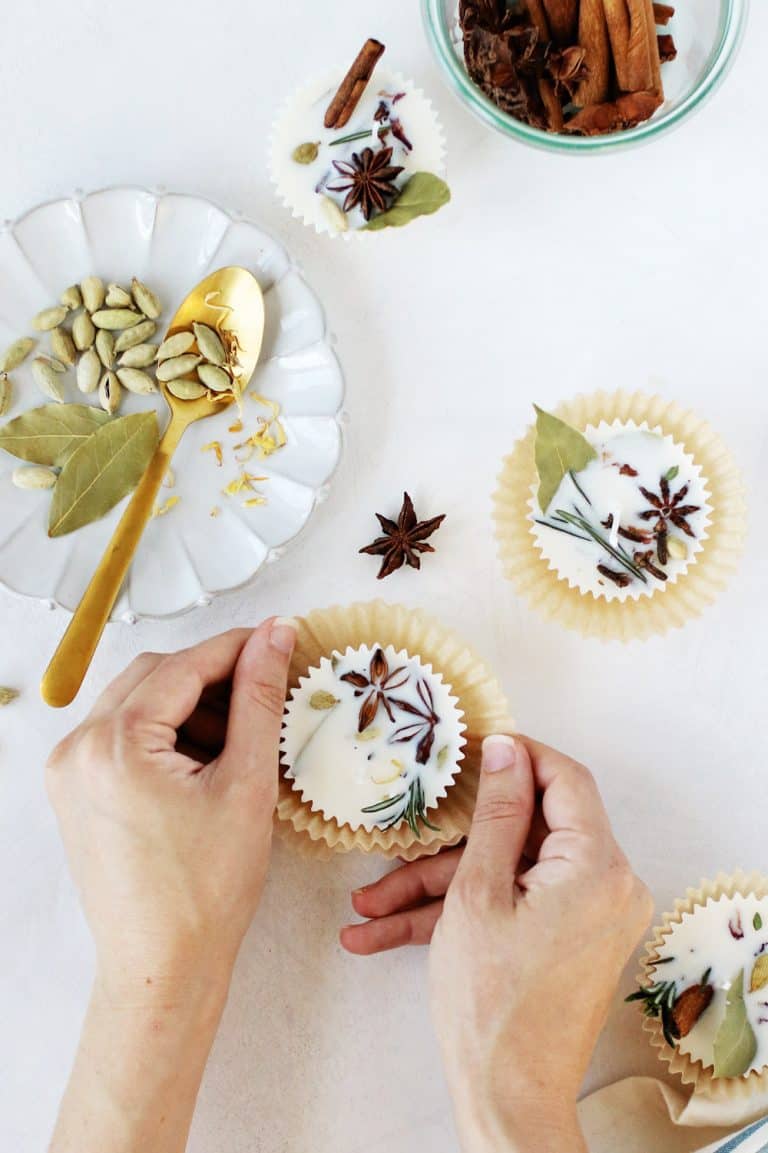 Soy wax, cinnamon sticks and bay leaves are the basic supplies you need to finally make a romantic night in front of the fireplace easy peasy. Bonus: these smell delightful when you add dried cardamon or star anise, small pine cones and wintery essential oils.
29