Summer beverages are all about hydration and refreshment. Cucumbers, watermelon, mint and other summer faves are made to keep us cool as, well, a cucumber, and to keep our bodies nice and hydrated so we don't overheat or melt down.
3 Summer Detox Juice Recipes
These 3 detox juices are major multi-taskers, though: they do a great job of cooling you down when heat and humidity strike (think of them as air-conditioning for your insides!), and are full of diuretic detox ingredients like watercress, parsley and celery that battle bloating and inflammation.
Watermelon Toxin Flush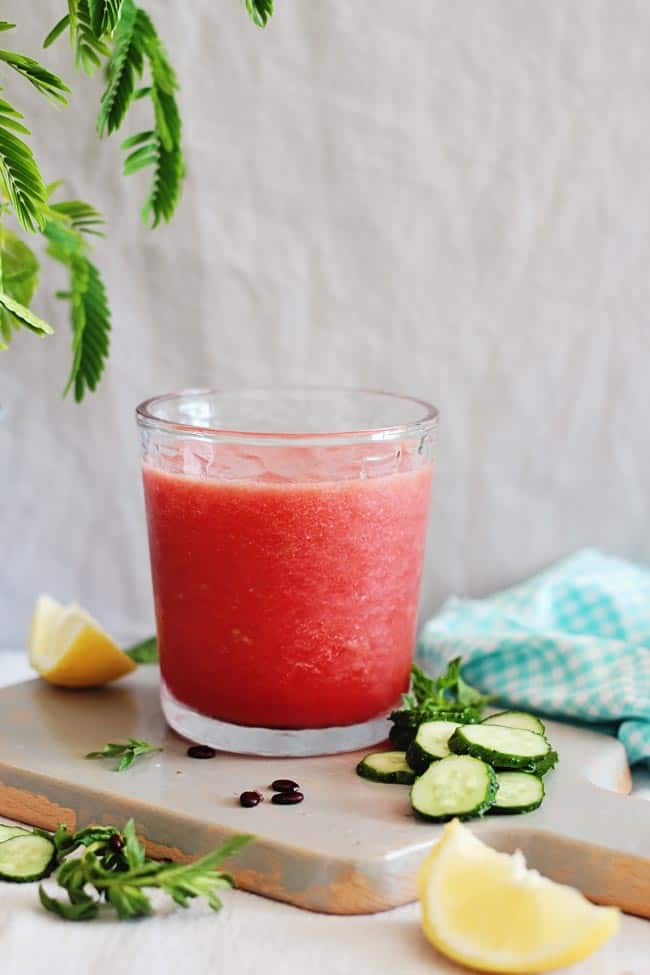 There's a reason watermelon has its name! If you're one of those people (present company included) who hacks off a piece to eat over the sink immediately after buying one, you'll love this juice. The combination of watermelon and mint is absolutely divine, and the lemon helps regulate your pH.
Cucumber Detox Elixer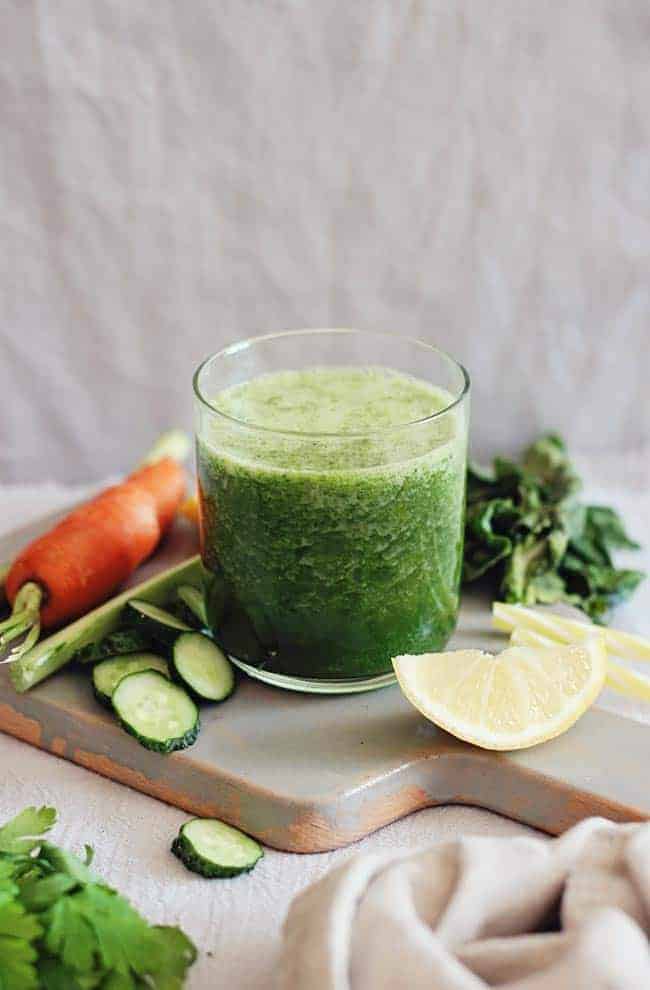 Bored with your green juice routine? Carrots sweeten this one up a bit, while lemon adds tang and watercress or dandelion leaves (your choice) add a peppery, slightly bitter flavor as well as calcium and antioxidants.
Mint Grapefruit Cool Down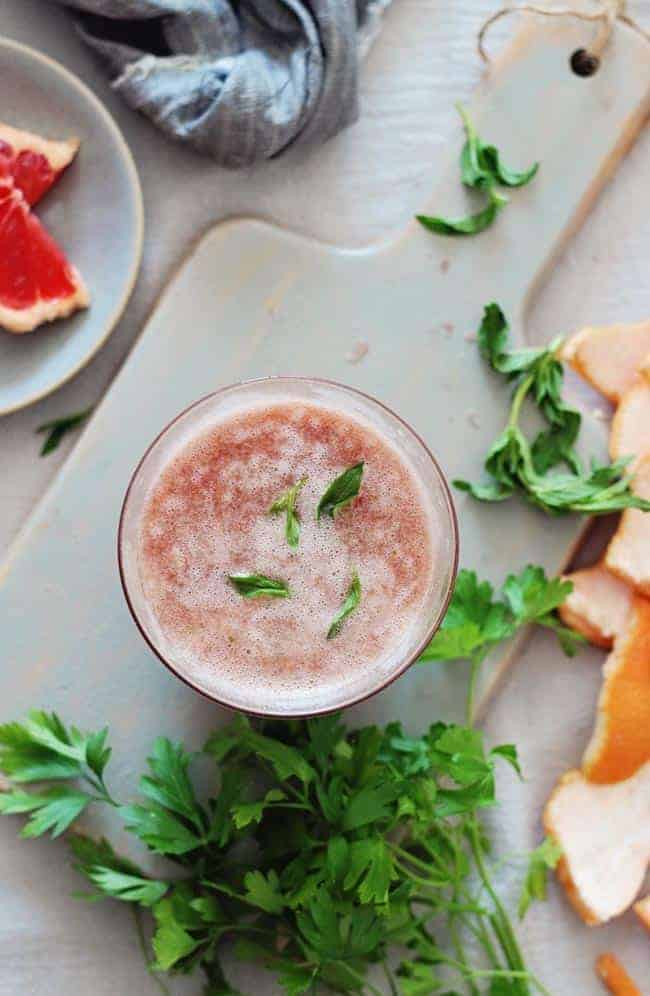 Mint also pairs well with grapefruit, and this easy drink has extra detox power thanks to the immune-boosting, inflammation-fighting properties in parsley, a natural diuretic.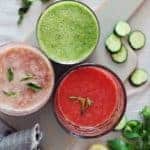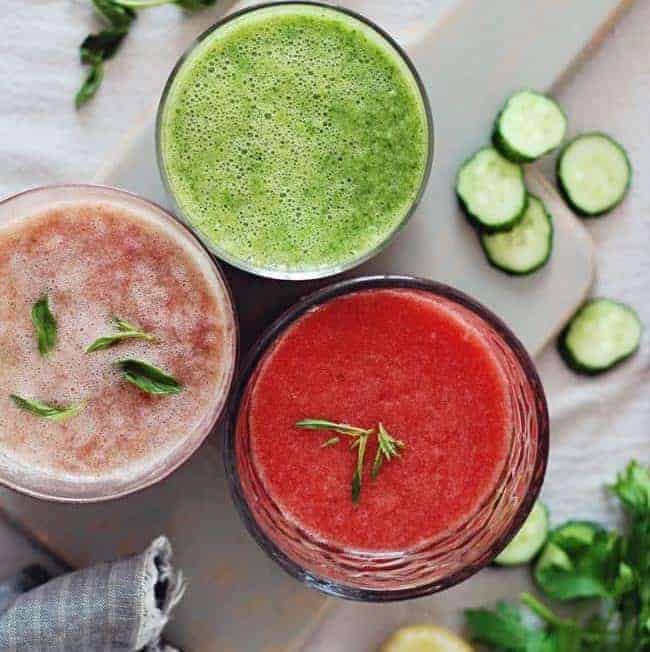 Print Recipe
Cool Down Juice
This simple juice features the amazing combo of grapefruit and mint. Fresh parsley adds even more detox power!
Ingredients
2

grapefruits

1

handful fresh parsley

1

handful fresh mint
Instructions
Juice all ingredients in juicer (remove grapefruit peel before juicing if your juicer is unable to handle it). Pour into glass(es) and enjoy immediately.
9