Have you ever wondered how the stars look so darn shiny on talk shows? Short of sprinkling yourself in glitter (which I'm not opposed to!) this will give you a warm, shimmery – but still subtle – glow.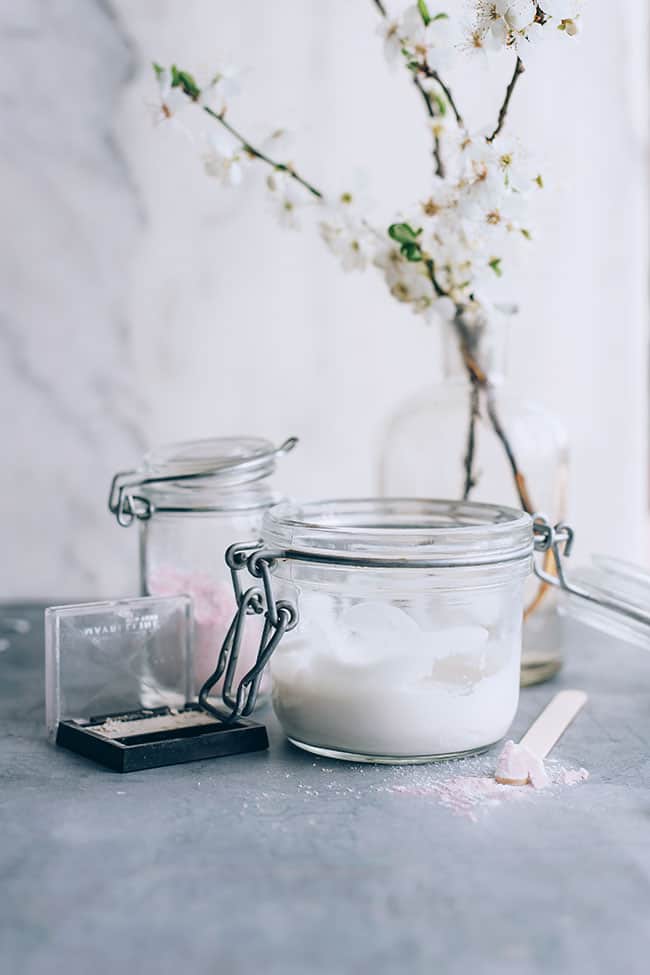 Homemade Lotion with Shimmer
What you'll need:
Your favorite lotion. I used Aveeno, my favorite everyday lotion.
Any mineral highlight or shimmer powder. If you can't find a cheap one, you can use eye shadow that has some sparkle. Look for a warm tone rather than a silver color.
A jar or travel bottle and something to stir with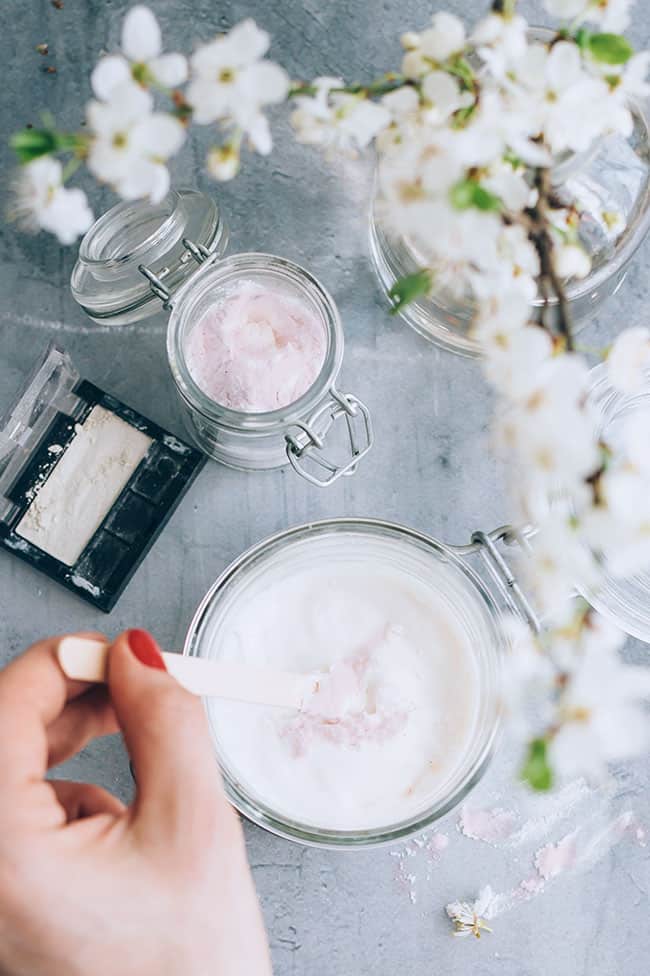 Put your lotion in a jar and sprinkle in the powder. If you are using eye shadow, you can scrape with a knife. Start small with about a 1/4 teaspoon and add more as needed. A little goes a long way! Stir until the color is uniform.
I added some sparkly white eye shadow, just to see what it would do since I was worried it would make me look ashy. But combined with the warmer color of the mineral shimmer powder it just added some extra sparkle!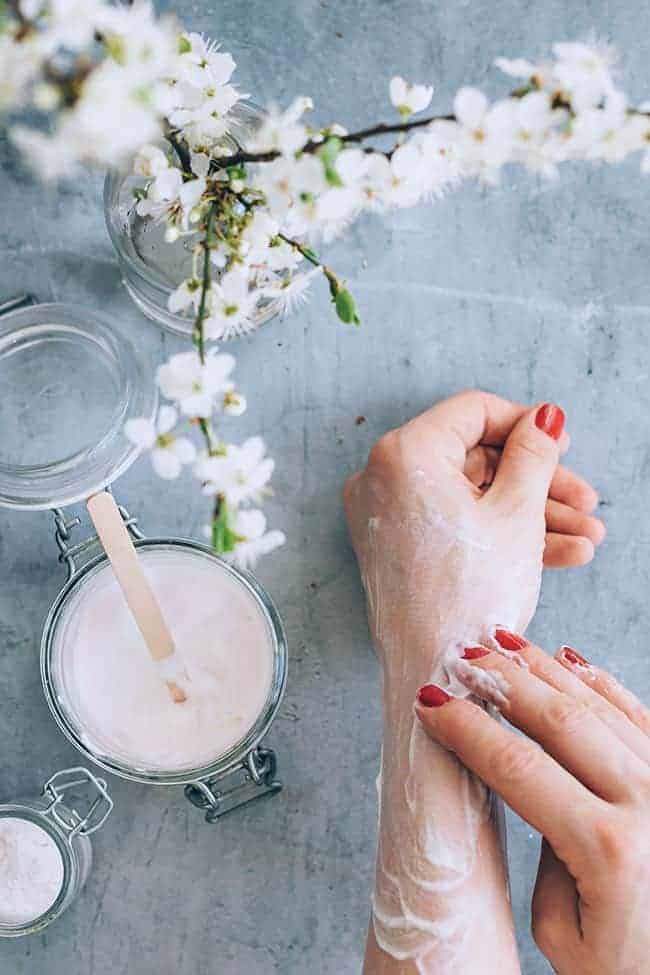 207