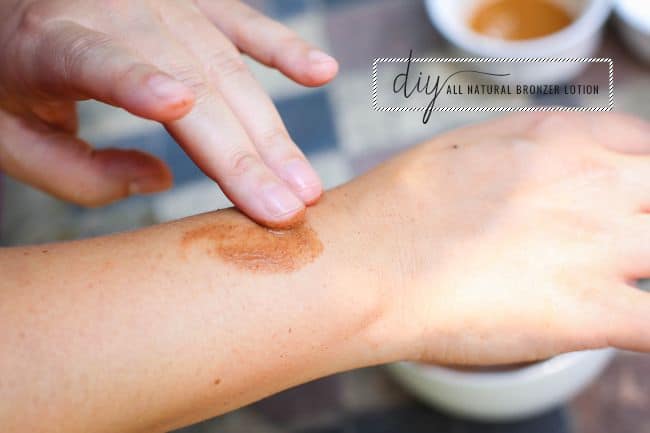 Need some temporary color for the beach? I do! I recently discovered that you can make homemade bronzer with kitchen ingredients – how brilliant is that?! We (me and my trusty model Jenna) gave it a try and not only does it look like the real thing, it also feels incredible on your face. It's soft and smooth and has a bit of a tingle. Then I thought, why not add it to lotion like we did with shimmer lotion?
Easy, all natural DIY Bronzer Lotion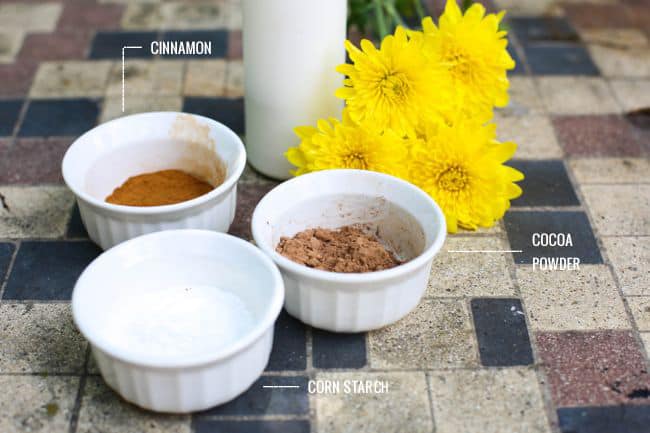 Supplies needed:
Plain body lotion
Cinnamon
Cocoa powder
Corn starch

Combine small amounts of cinnamon, cocoa powder and corn starch until you have a color that looks good on your skin. Test the color as you go by swiping a bit on your hand. Add more corn starch to lighten or cocoa powder to darken. Don't go overboard with the cinnamon, especially if you have super sensitive skin. It acts as a natural highlighter and also gives that nice tingly feeling.
Then add the plain lotion and mix well. Let the mixture sit for a bit so that everything has a chance to dissolve and blend together. Then stir again and put it into an empty bottle or jar. Apply when you need a hint of color.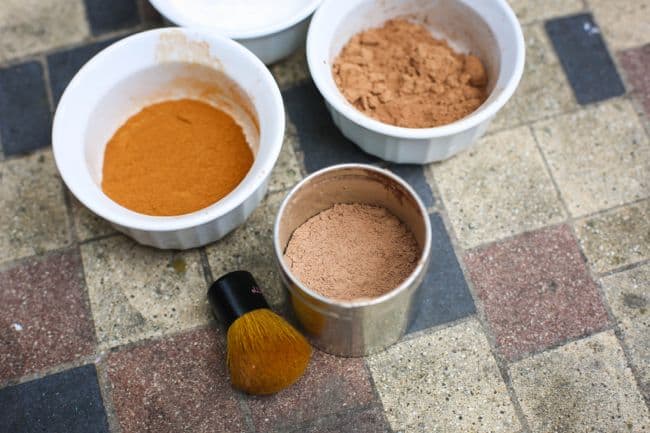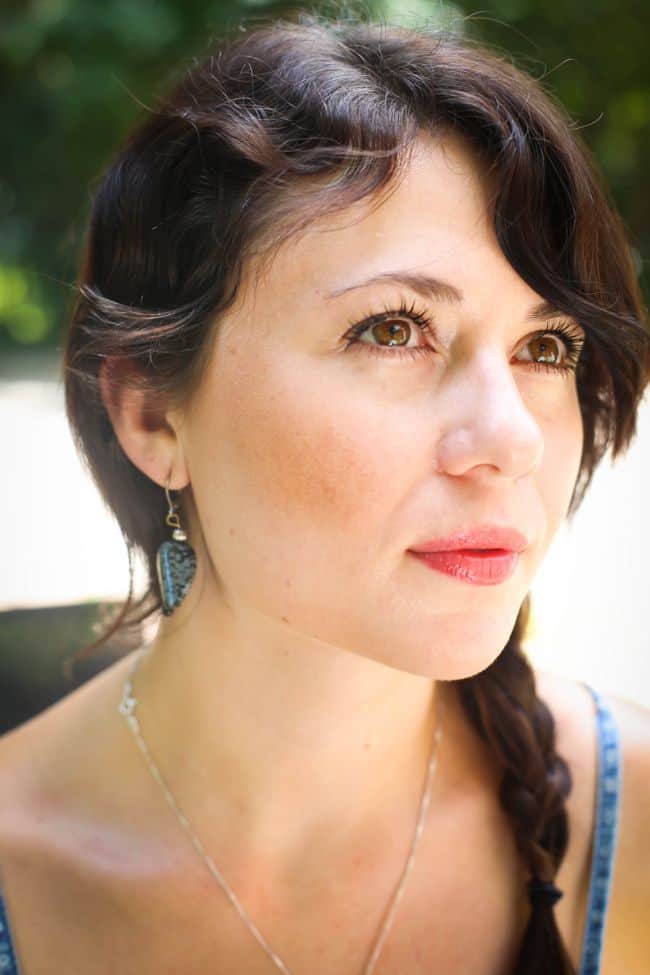 Of course we kept some of the powder too. A small spice tin worked perfectly to store it. Doesn't that color look great? I've always been afraid of bronzer but this has made me a convert!
230