Need some temporary color for the beach? I do! I recently discovered that you can make DIY bronzer lotion with kitchen ingredients – how brilliant is that?!
We (me and my trusty model Jenna) gave it a try and not only does it look like the real thing, it also feels incredible on your face. It's soft and smooth and has a bit of a tingle.
Then I thought, why not add it to lotion like we did with shimmer lotion?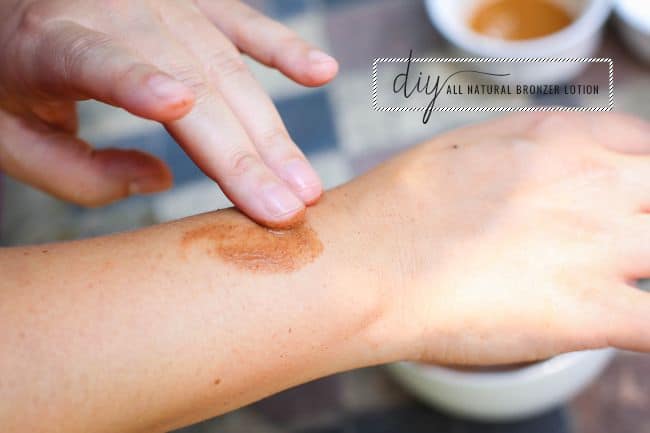 Easy, all natural DIY Bronzer Lotion
What I love the most about this bronzer is that it's not going to turn me into an Oompa Loompa—the natural pigments in it are pretty neutral and add an almost real-looking tan, instead of a super obvious fake + bake orange shade! Just remember that the color is not going to act to protect you from the sun's harmful rays and you still have the chance of a burn.
This DIY bronzer lotion is super versatile, too—you can use a wash of it over your eyelids as an eyeshadow. Or even use the powder as a dry shampoo for grey roots. I think it would be a good experiment to try pressing some of it with some rubbing alcohol—if it works, then your DIY bronzer is a little more travel friendly!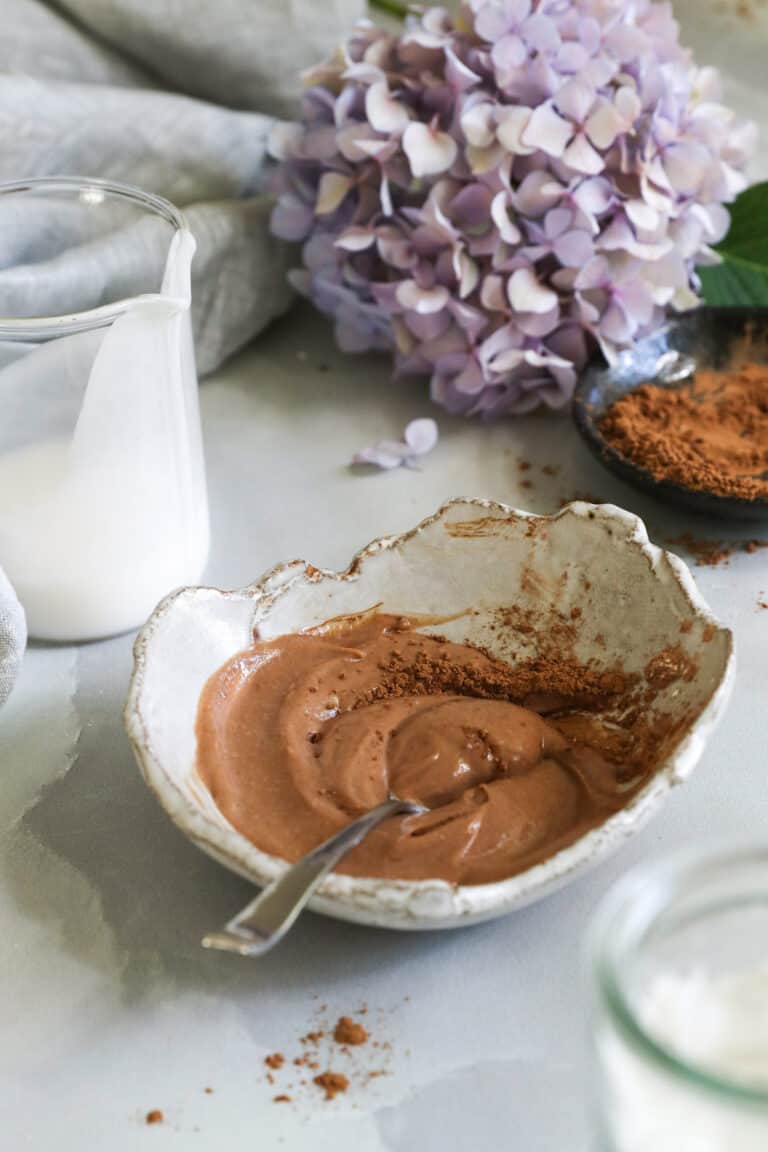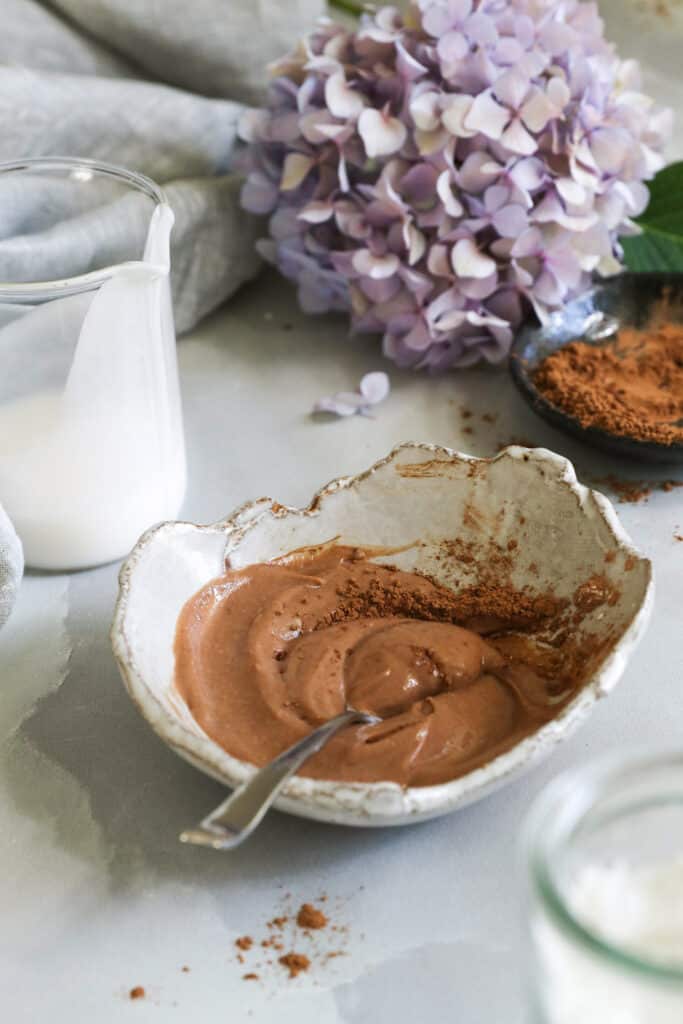 Here's how it works:
Face or body lotion
To keep things simple, I use an all-natural face lotion as my base. It's moisturizing and nourishing without clogging pores. Body lotion works well, too.
Cocoa Powder
The main colorant in this recipe is cocoa powder, which adds a natural, bronze color. Cocoa is rich in antioxidants, so I also love that it adds a skin-nourishing beauty boost.
Cinnamon
Cinnamon is on the orangey side, so I like to add this a little bit at a time. If done right, it brightens your bronzing lotion, creates natural-looking highlights and gives a skin warm, tingly feeling.
Cornstarch
Cornstarch helps to thicken your DIY bronzer lotion so it sticks to skin and lasts for hours.
How to Make Face Bronzer
It goes without saying, but you should tweak this recipe to suit your natural coloring. Use less cocoa powder and cinnamon for fair skin and more for medium to dark skin tones.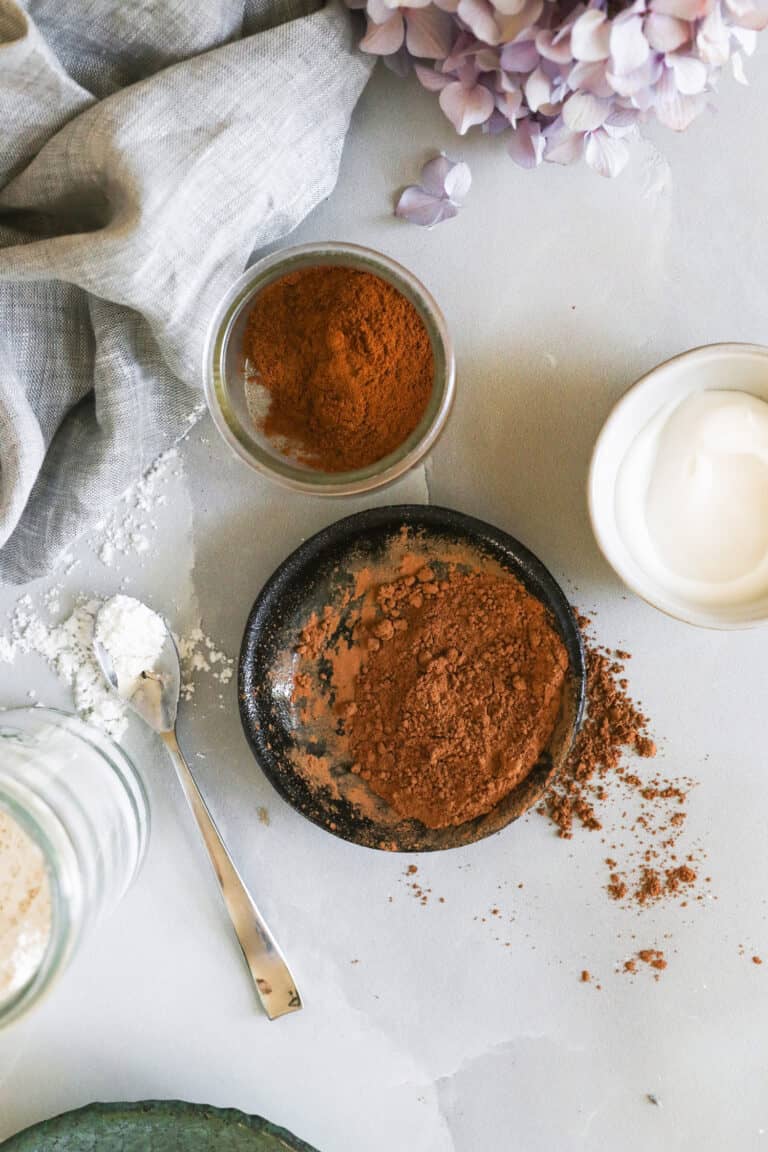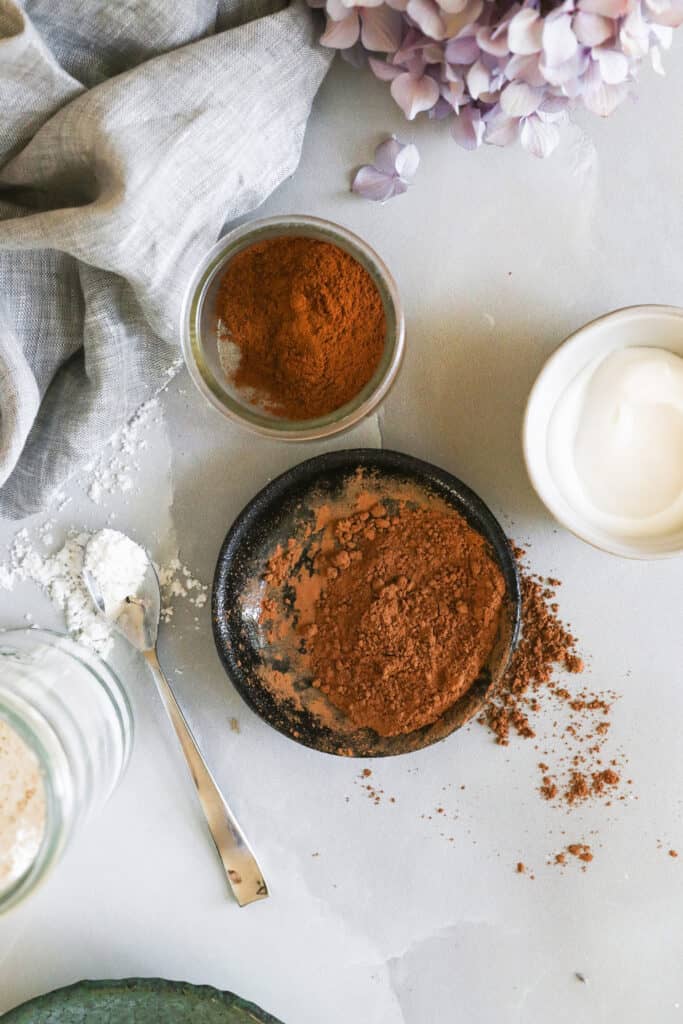 Supplies
Instructions
1. Combine small amounts of cinnamon, cocoa powder and corn starch until you have a color that looks good on your skin. To start, it's a good idea to sift the powders together so that they're evenly mixed and giving you an accurate idea of how the color will look.
2. Test the color as you go by swiping a bit on your hand. Add more corn starch to lighten or cocoa powder to darken.
3. After mixing up the powders to your preferred shade, add the plain lotion and mix well. If it's too concentrated and obvious-looking, you can always dilute it with more body lotion. You want the texture to be easily spreadable on your skin, with no obvious lumps of powder.
4. Let the mixture sit for a bit so that everything has a chance to dissolve and blend together. Then stir again and put it into an empty bottle or jar. (My tip for getting it into a tube is by using a ziplock bag—pour the mixture into a ziplock, then snip off a corner. Then, basically using it as a piping bag, you can squeeze it into any type of container you want to take with you on the go!)
Apply DIY bronzer lotion to cheeks, nose, shoulders, arms or wherever you need a hint of color.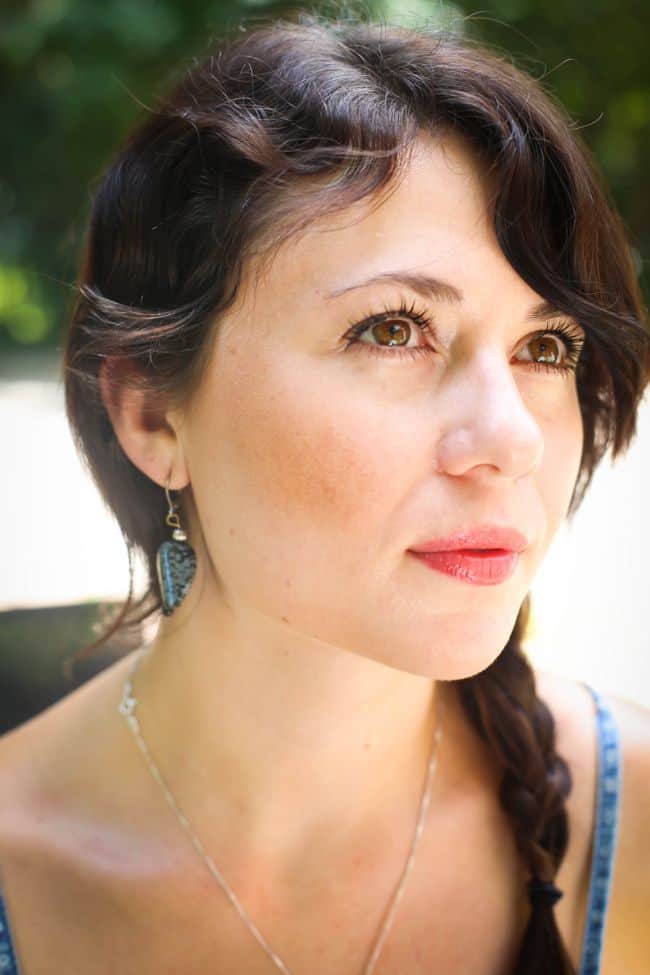 Of course we kept some of the powder too. A small spice tin worked perfectly to store it. Doesn't that color look great?
I've always been afraid of bronzer but this has made me a convert! It looks incredibly natural and is good enough to eat, so you know that it's completely safe for your skin.
Note: Don't go overboard with the cinnamon, especially if you have super sensitive skin. It acts as a natural highlighter and also gives that nice tingly feeling. If you want more shine than cinnamon alone can offer you, a sprinkle of shimmery loose pigment will go a long way to adding a touch of glow to your skin.
Homemade Bronzer Lotion FAQ
What can I use in place of cocoa powder or cinnamon?
Instant coffee or finely ground black tea (let infuse in the lotion for several days) can give your skin a natural glow.
Does the color soak into the skin or will it rub off?
This tinted moisturizer just sits on top of the skin – it doesn't sink in. And because it's not permanent, I don't recommend applying to skin that comes in contact with your clothes, especially if you're wearing white or light-colored clothing.
How long does it last? Is there any way to make my DIY bronzer lotion last longer?
This lotion is pretty temporary and might last you a few hours at most. If you'd like it to last longer, try making more of a bronzing balm by replacing the lotion with a beeswax-shea butter mixture.
Is there an alternative to corn starch?
Arrowroot powder would work great!
What's the shelf life of this lotion?
Because it only contains shelf-stable ingredients, I recommend using it within 3 months.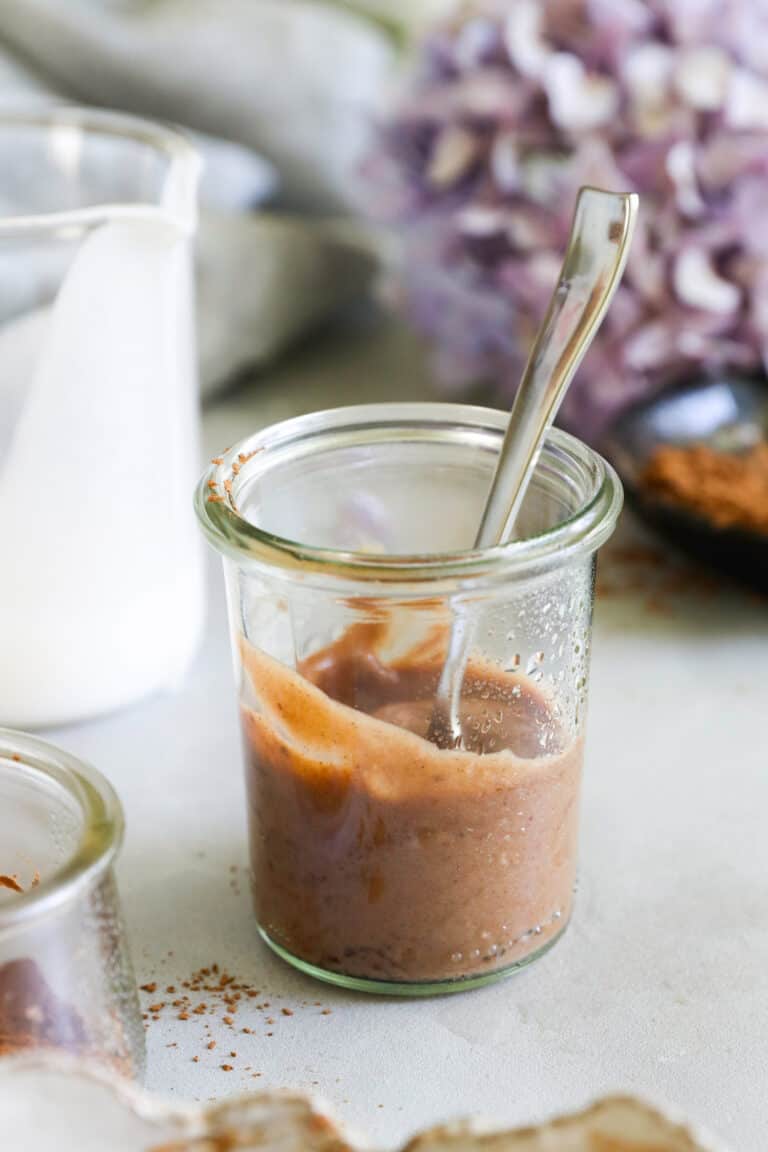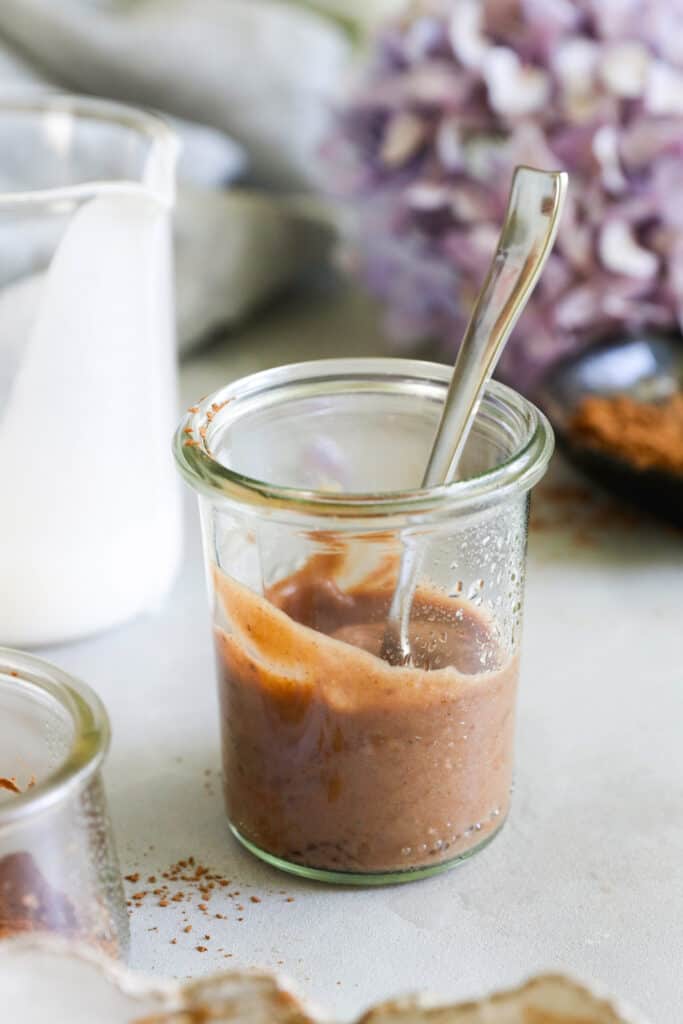 View this post on Instagram
This post was medically reviewed by Dr. Jennifer Haley, a board-certified dermatologist with extensive experience in medical, cosmetic and surgical dermatology. Learn more about Hello Glow's medical reviewers here. As always, this is not personal medical advice and we recommend that you talk with your doctor.
282