Anyone else have this "problem" of forgetting what you own if you don't see it? It happens to me with jewelry: If I don't see it, then I'll most likely forget that I have it and not wear it. That's why I like to display my jewelry pieces on dishes, trays and even in vintage cups, so I can see it all beautifully displayed. Though sometimes my son's little figurines make an appearance, so it's not always pretty.
With this in mind, I bring you an easy DIY clay jewelry dish project that won't take you more than an hour. I had so much fun with this that I just want to make clay dishes for life!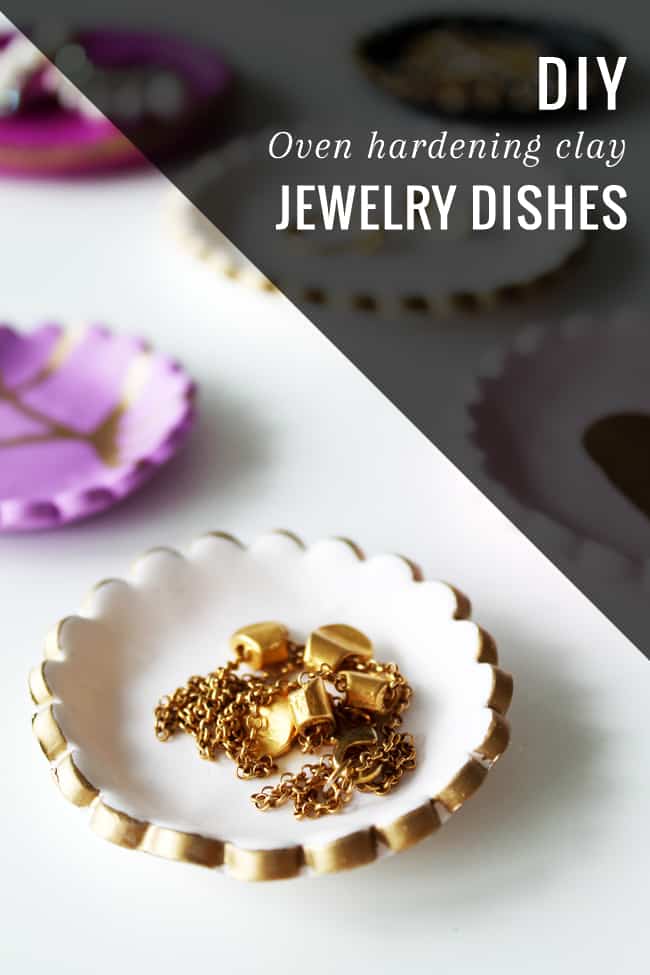 What I love about these jewelry dishes is that, besides being super fast to make, you can choose from a variety of clay colors (there are a ton!) and you can get as creative as you like. You can monogram them, paint polka dots or stripes, use gold leaf sheets…really, the options are endless and with so many cookie cutters available, imagine all the shapes you can make!
SUPPLIES
Oven-hardening clay (I used Staedtler Fimo Soft Clay)
Pencil
Gold leaf pen
Cookie cutters
Rolling pin
Oven
INSTRUCTIONS
Step 1
Roll your clay on a flat surface and use a cookie cutter to make your desired shape.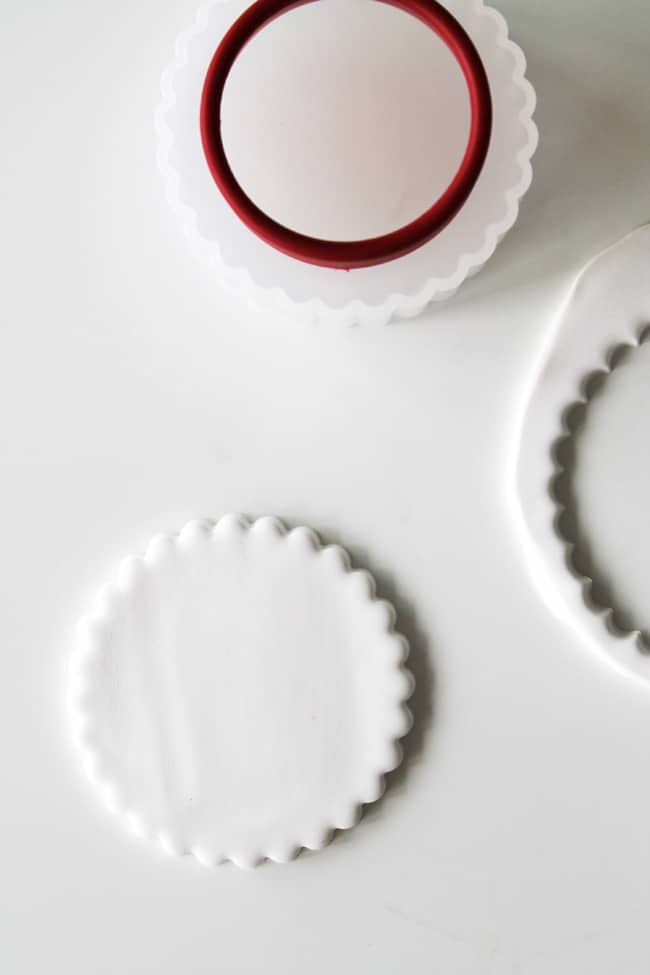 Step 2
Using your fingertips, gently press all around close to the edge so that you give the edges a lift.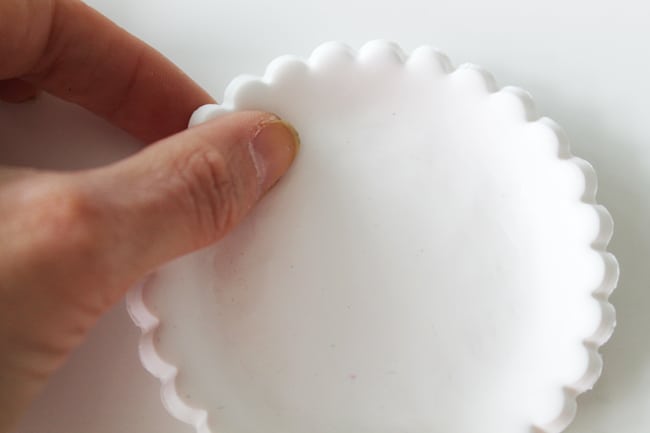 Step 3
Bake in the oven according to the manufacturer's instructions (mine called for 30 minutes).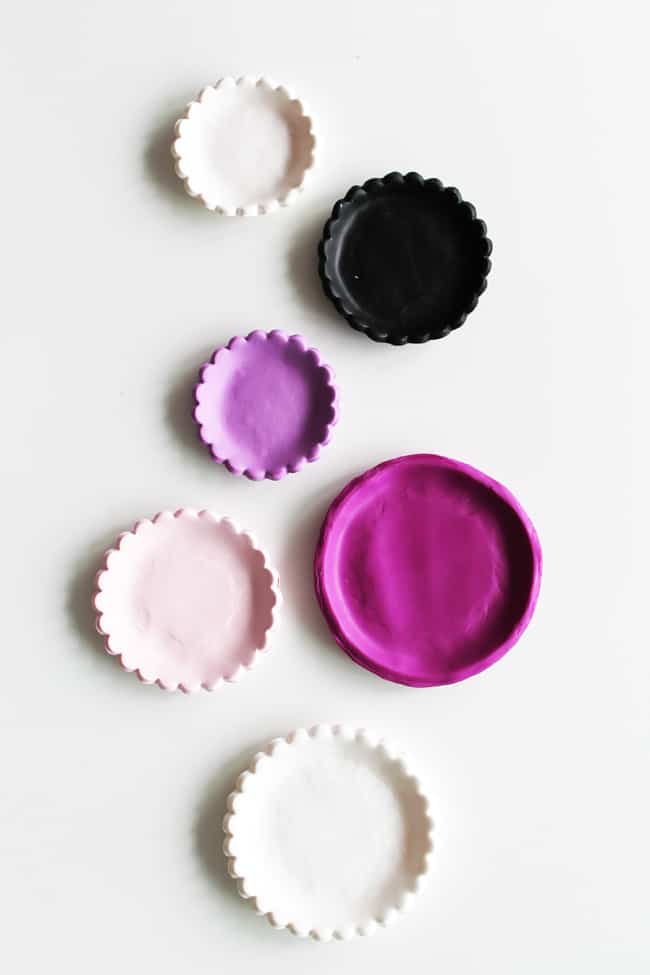 Step 4
Let the dishes cool for about an hour and gather your supplies to make some embellishments!
Step 5
I used the gold leaf pen to paint the edges, make some drawings and fill in a heart (sketch out a design first using the pencil).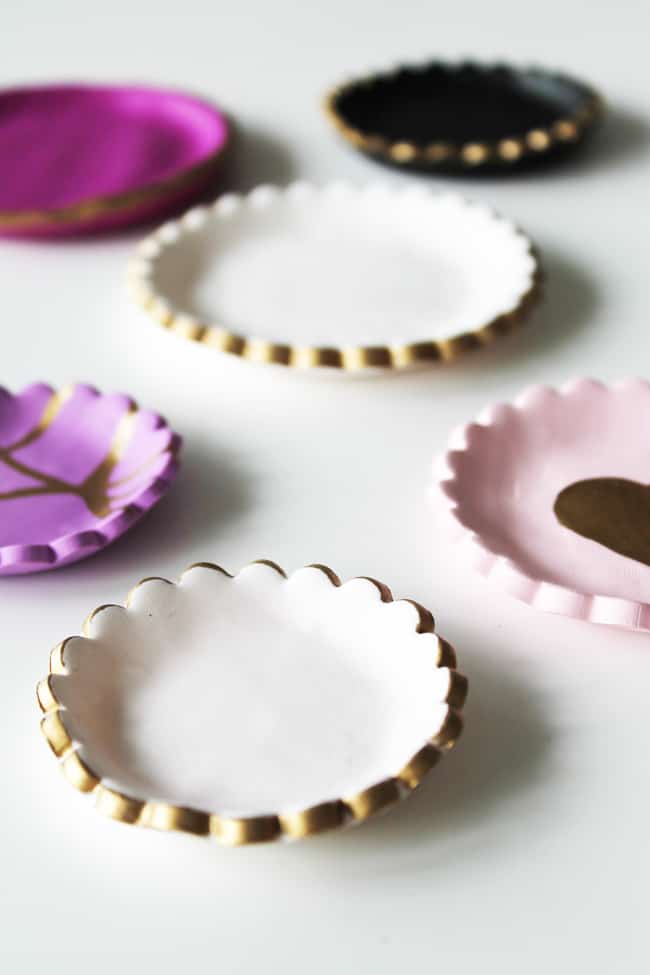 Let the ink dry, and that's it! Isn't this easy and cute? Great as a jewelry catcher on your bedside table, or a really nice gift.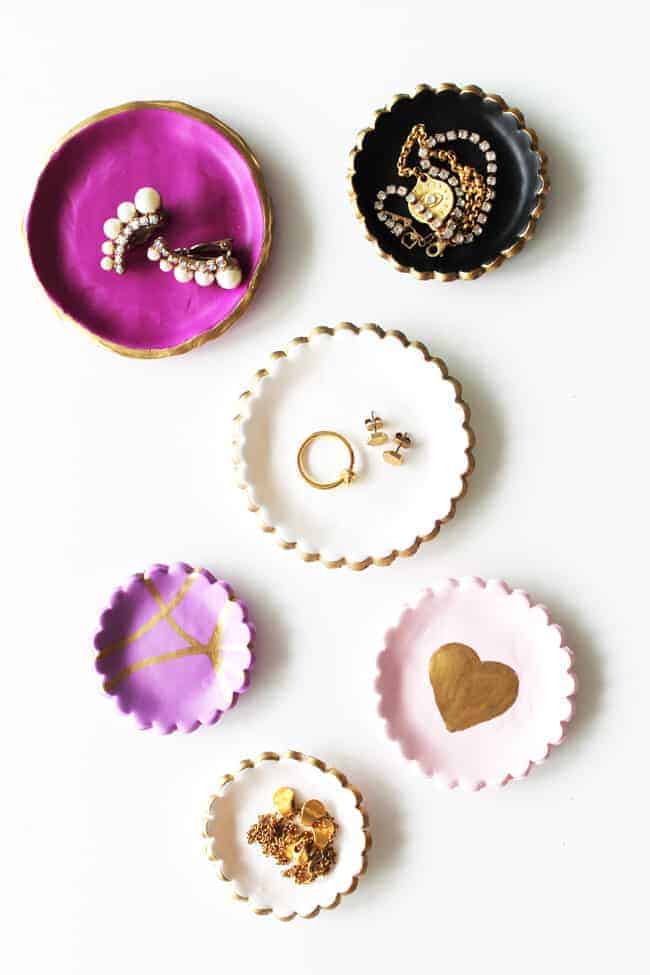 319