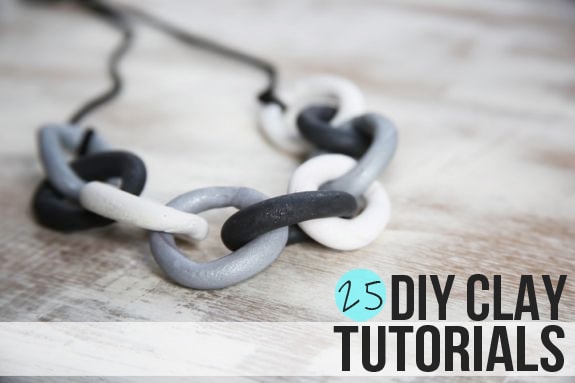 Have you made anything with clay yet? Take it from me, it's super additive (see above). It's amazing all of the accessories you can make. Colorful necklaces, a cool jewelry bowl, and unexpected things like buttons. Who knew? If you haven't purchased clay yet, you'll want to after seeing these 25 DIY Clay Tutorials!
1. DIY clay envelope necklace – Stellaire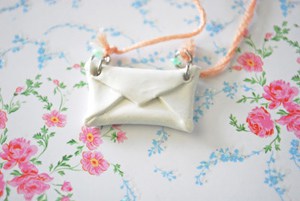 If you're in need of a last minute gift that you can do quickly, try out this clay envelope necklace. You can even replace the string with chain for another cute look.
2. Fish bone cane – Marie Segal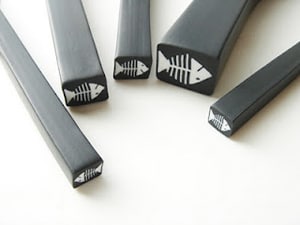 Just in time for Halloween, this cane looks great! You might need advanced clay skills to make it but it's worth the effort!
3. Polymer clay geometric dome earstuds – The Creative Muslimah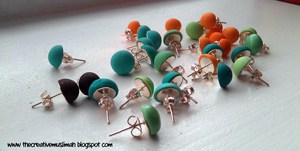 A girl can never have to many earrings… These studs are quick, easy and colorful!
4. Clay jewelry dishes – Lisa Storms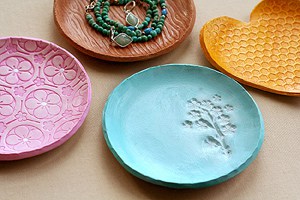 These lovely plates don't look like a DIY project. Make your own and use them to store jewelry or potpourri.
5. DIY polymer clay bead necklace – Delighted Momma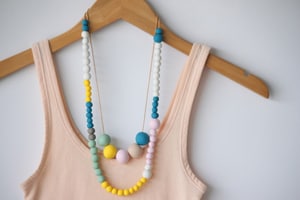 Lindsay is a clay master! Use this idea to make your own custom necklace: pick your favorite color and size and just have fun with it!
6. Polymer clay pens: marble tutorial – Creative in Chicago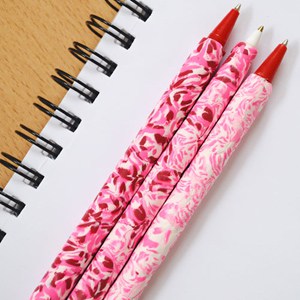 Not just for kids, these pens are a great way to put your personal touch on everything you own  – writing instruments included.
7. Tiny polymer clay plant pots – Transient Expression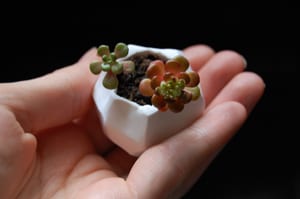 Can anything be cuter than this miniature plant pot? I think not. And it looks super chic in the faceted design.
8. DIY handmade clay tags – Post Road Vintage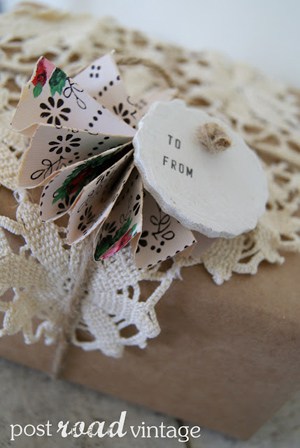 This is genius! Make your own clay with flour and water and use cookie cutters for these pretty tags.
9. Beaded bar necklace – Time for Tea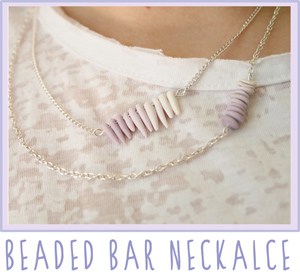 The pastel gradient on this necklace is divine. Plus, it doesn't take too much skill to make the beads, as they can be irregular in size.
10. Hand out some love tokens – Small for Big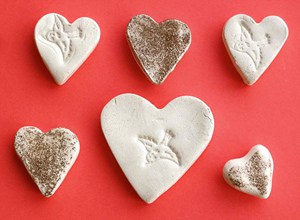 You can make these hearts for Valentine's Day or just to use as decorations around the house. What you need: air dry clay and lots of love.
11. Clay feathers tutorial – Twigg Studios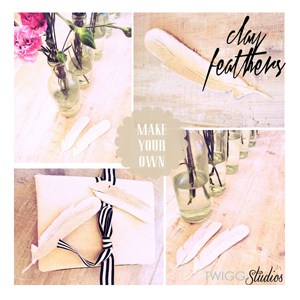 These gorgeous clay feathers could be used on a number of projects, from jewelry to decoration. You can even play with some spray paint for a modern touch.
12. DIY clay charms – Design Mom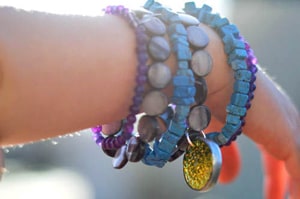 These adorable charms look just right in your arm party, but you also use them as pendants or key chains even.
13. Paper clay barnacles – Design Sponge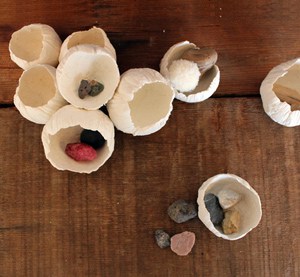 Paper clay is quite easy to use, and these barnacles could be the beginning of your next DIY project. Is it a centerpiece, wall decor or a storage dish?
14. DIY clay nursery mobile – Creature Comforts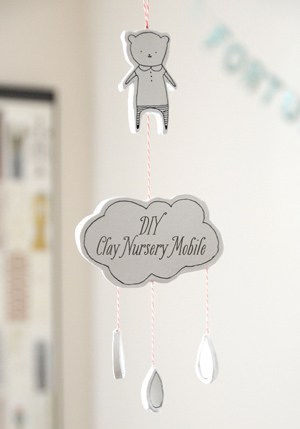 Wouldn't it be nice to know that your nursery mobile is handmade? This one is so simple and pretty.
15. DIY glittery faceted beads – Hazel & Agnes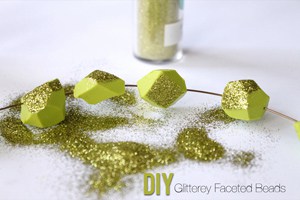 This necklace contains two of my favorite things: neon colors and glitter. How can you resist?
16. Olympics inspired bronze laurel headband – Hands Occupied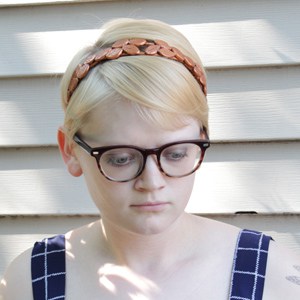 The Olympics may be over, but your need for a laurel headband isn't! Perfect for fall.
17. DIY garden markers – Wit & Whistle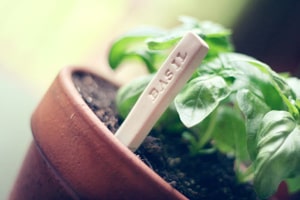 Whether you really need to tell your herbs apart or you just like a touch of pretty on everything you have, these garden markers will most probably do the trick!
18. Holiday ornament tutorial – Jessica Jane Handmade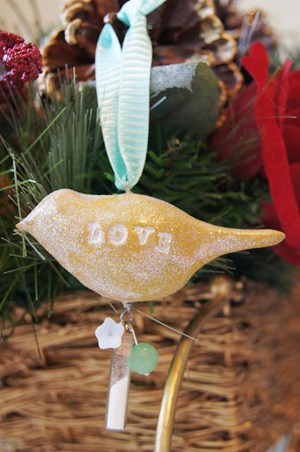 These clay birds make lovely decorations all year round. Stamp them with words of your choice and spread them around the house.
19. DIY handmade buttons – Made With Love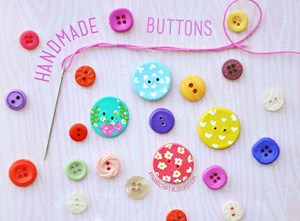 Need custom buttons for a certain blouse or for a scrapbooking project, perhaps? Make your own!
20. Create your own underwater paradise – Russian Team on Etsy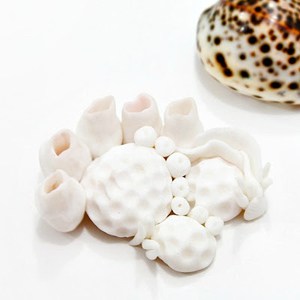 If you have the vacation blues, this clay project is probably the one for you. Make these decorative pieces inspired by the sea.
21. Make lotus candle holders in 5 minutes – Crafty Moods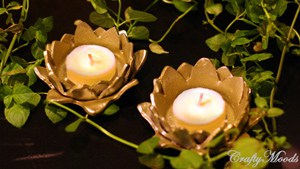 With polymer clay and cookie cutters, you can make these wonderful candle holders. They could even be part of your wedding decor!
22. Faceted bauble shoe clips – Fabric Paper Glue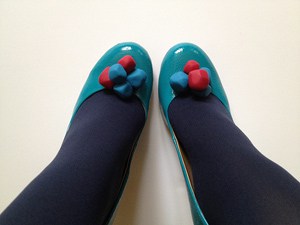 Make your shoes cuter with these Sculpey embellishments. The change from plain to fun in an instant!
23. Clay alpha magnets – The Crafty CPA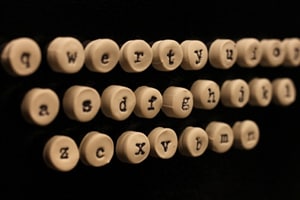 Does your fridge need a new look? You can use these vintage-style qwerty magnets to give it a face lift.
24. DIY clay teardrop bead statement necklace – Stars for Streetlights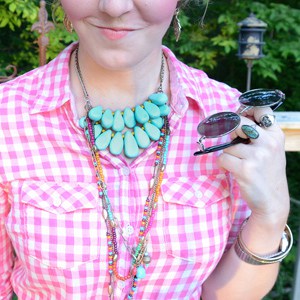 Remember the popular teardrop bead Anthropologie necklace? You don't even need plastic beads to DIY one – just make them out of clay!
25. DIY crater's clay flowers – Saved by Love Creations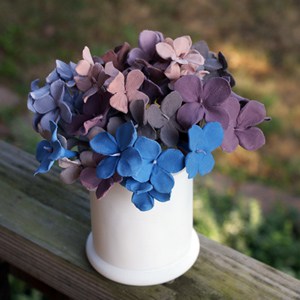 How pretty is this hydrangea bouquet? It almost looks real, except it's clay!
52