Okay, let's be honest, kids hate washing their hands. Why is it such a struggle? But with a little help from tiny toys, that, if we're honest, they wouldn't give the time of day if they weren't buried in layers of soap, makes hand washing kinda fun. Nestling toys in soap is like a hidden treasure – it makes everything more exciting! This is definitely a gift they won't be able to keep their grubby little hands off.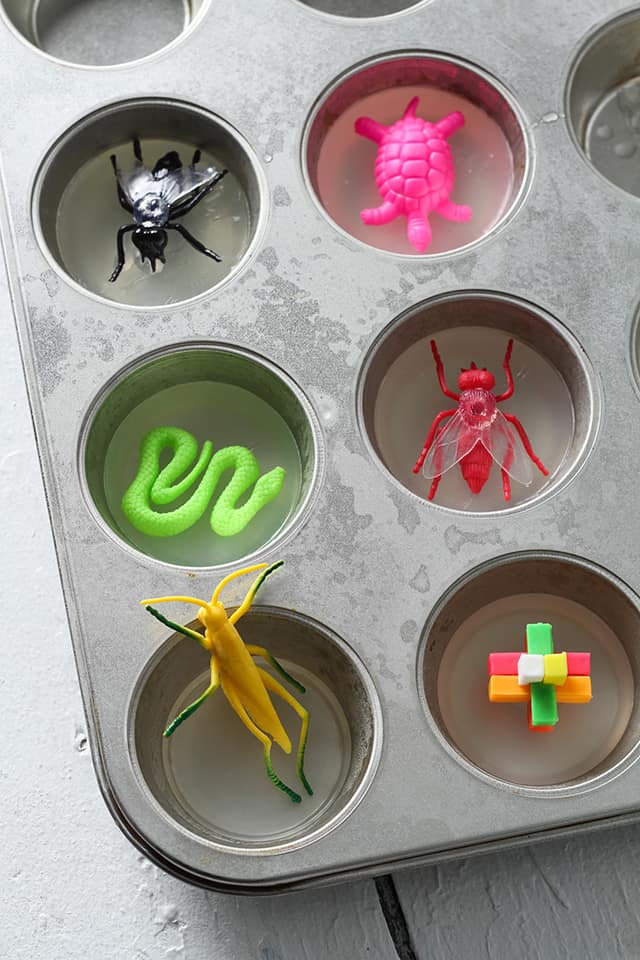 Supplies needed
Glycerin soap (from the soap-making supply shop, or just plain old glycerin soap repurposed works!)
Cupcake tins (or soap molds)
Rubbing alcohol
Small plastic toys
Bain-marie or microwave
Essential oils (optional)
Step 1
Cut up your glycerin soap into cubes to make the melting process faster.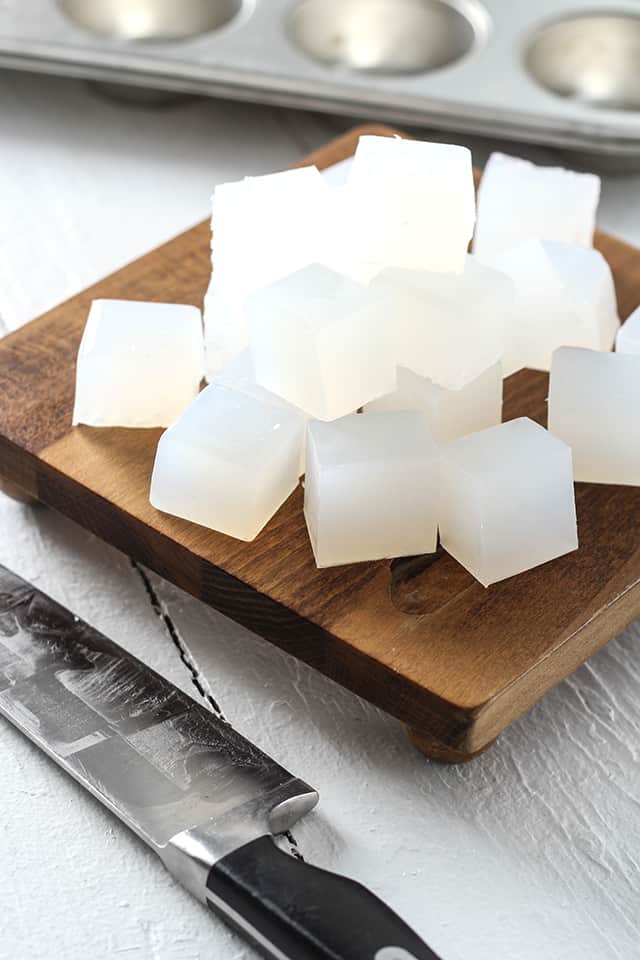 Step 2
Use a bain-marie, or a plain old glass jar in the microwave to melt the cubes. I was able to melt about 8 one inch cubes in my microwave in 1 minute. Add a few drops of essential oils (or keep it scent free), swirl the oils into the melted soap and slowly begin to fill your molds a little less than halfway full. If you see bubbles forming on the surface of the soap, just spritz them with rubbing alcohol and they'll disappear. Pop the tray in the freezer for 15 minutes or until the soap has hardened. (If using a bain-marie, be sure to keep it on low to keep the reserve soap from hardening.)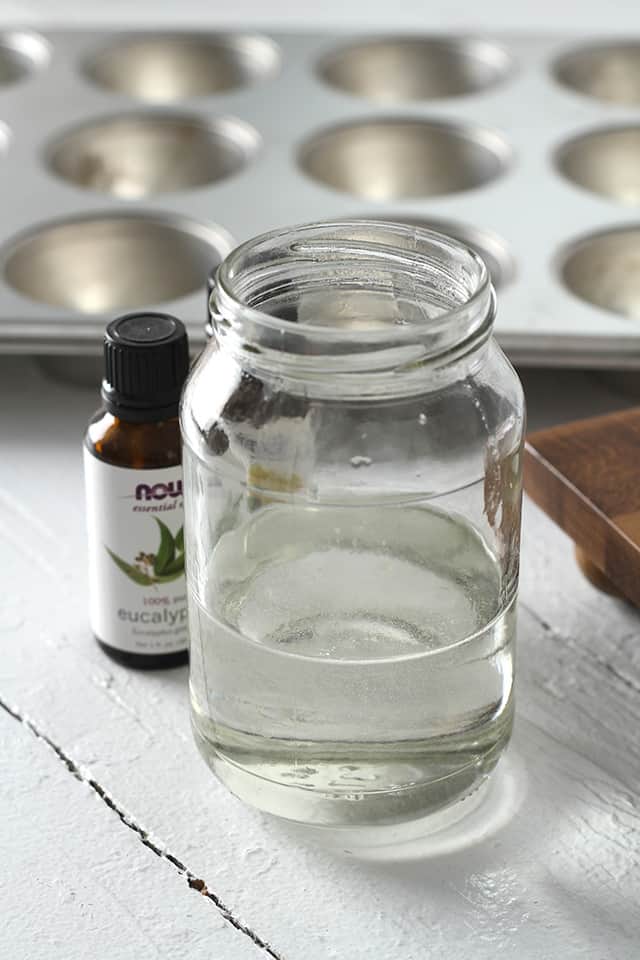 Step 3
After the soap has hardened, remove the tray from the freezer and place the little plastic toys in the individual molds. If some of the toys don't fit -don't fret, toys coming out of the tops of the soap are just as fun!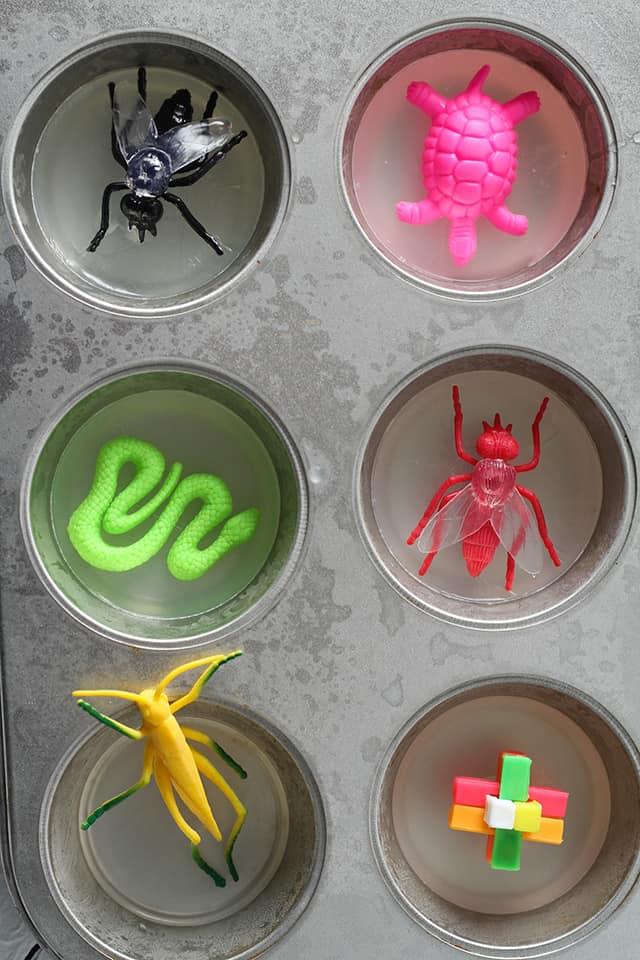 Step 4
Melt more glycerin if you need to and continue to pour it into the molds on top of the toys until the liquid reaches the top of the tin. Once again, if you see bubbles forming on the surface, just spritz with more rubbing alcohol and they will disappear. Place the tin back in the freezer for 15 minutes to cool.
Step 5
Once hardened, the soap should easily pop out of the tin by simply turning it upside down and giving it a good shake. Hold it close to the table to prevent damage to the discs when they fall from the tin.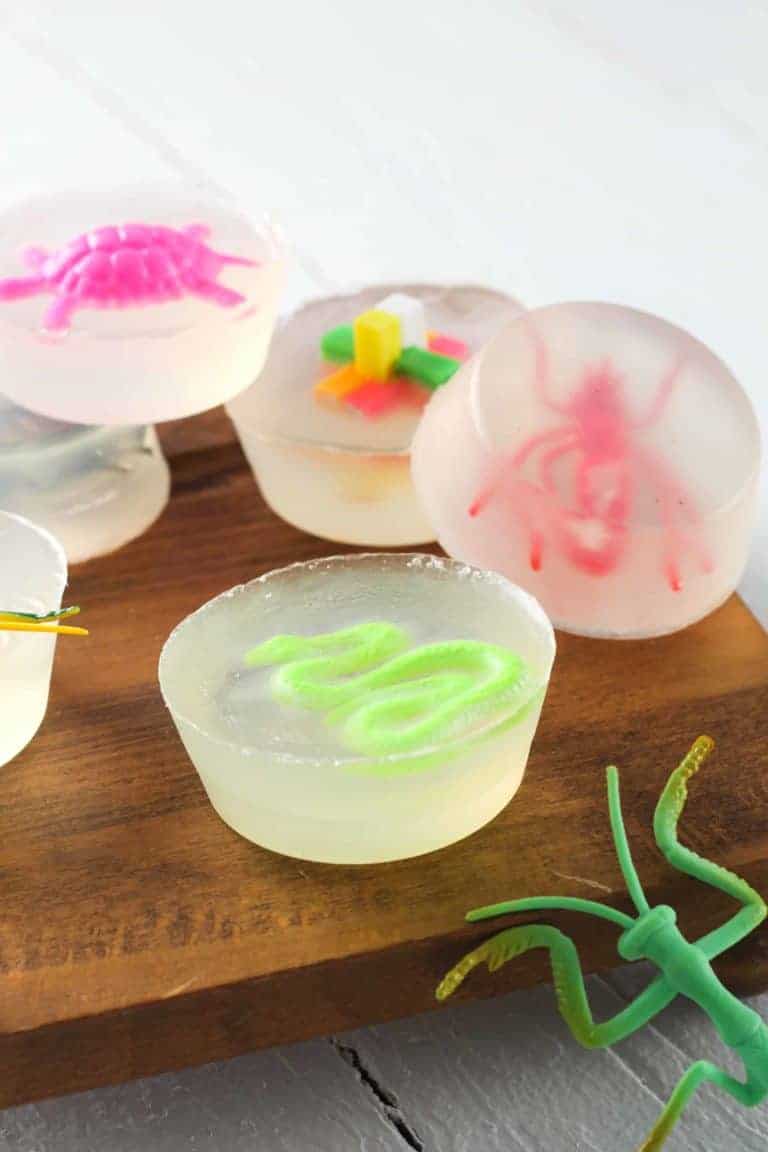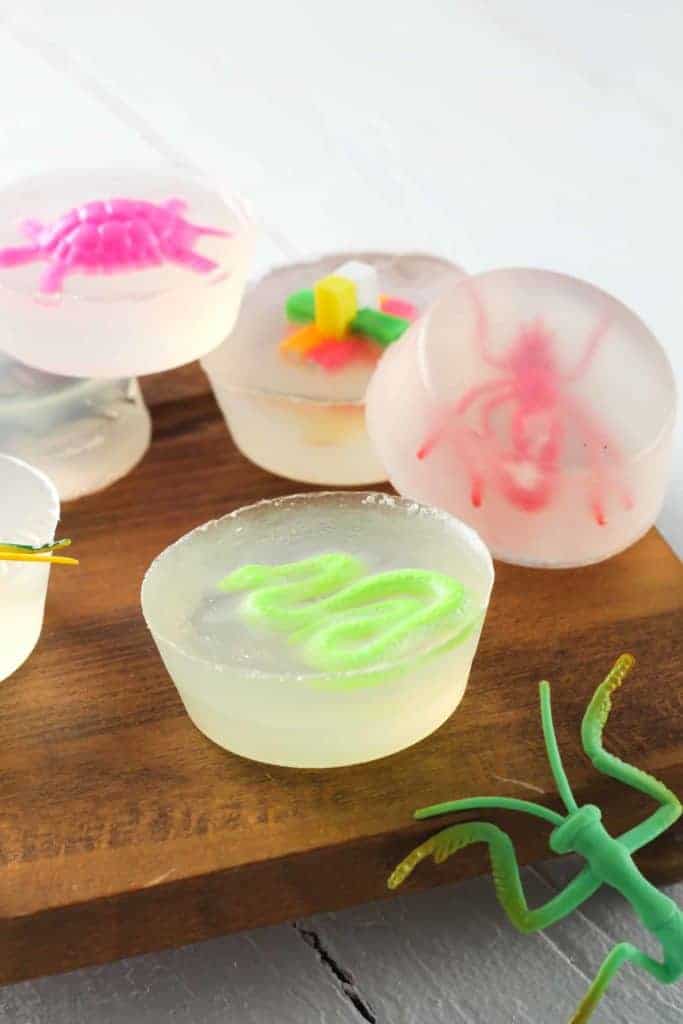 188