I love pink. I'm a girl, what can I say? This pink facial bar includes pretty much every pink ingredient I could think of! We've got pink clay, rosewater and Himalayan pink salt. It makes a super pretty color that makes a great gift.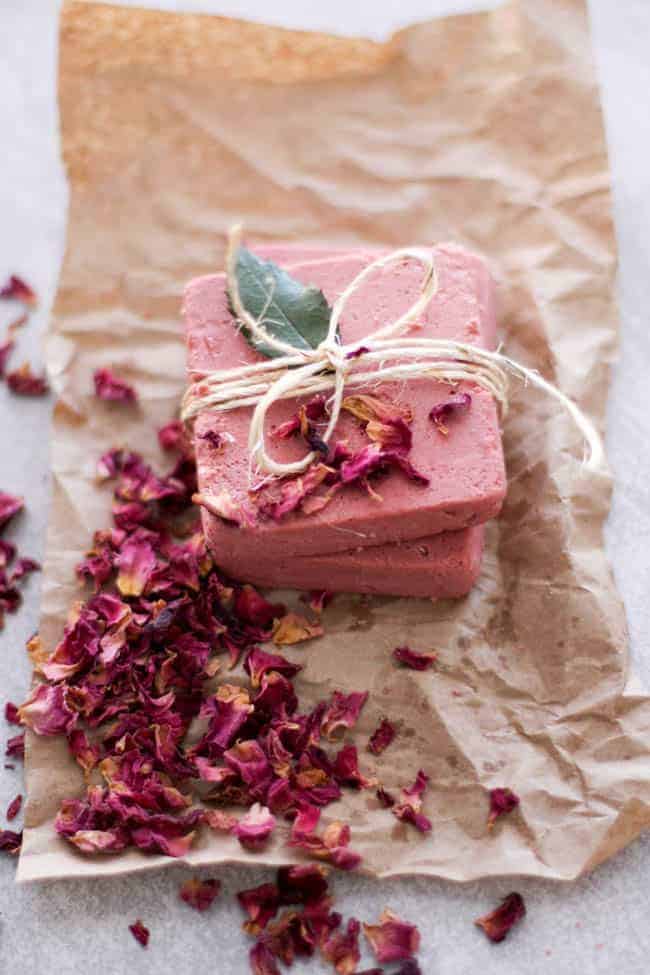 This soap bar can be used as a facial cleanser or for a body soap. The clay is great for absorbing shine on oily skin. Like with my previous soaps, I used premade soap base so it's as easy as melting and pouring. Here's how we made ours:
Pink Clay Soap Bars
Supplies needed
Step 1: Cut soap base into cubes and melt them in a microwave-safe bowl. Use short 15-30 second bursts until fully liquified.
Step 2: In a separate small bowl, combine rose water with clay and salt. Stir until clay dissolves.
Step 3: Add water and oil to the melted soap and stir vigorously until soap thickens.
Step 4: Pour soap mix into mold and let harden. If you don't have a soap mold, use a tupperware container or milk carton. When cool, remove soap from mold and cut into bars.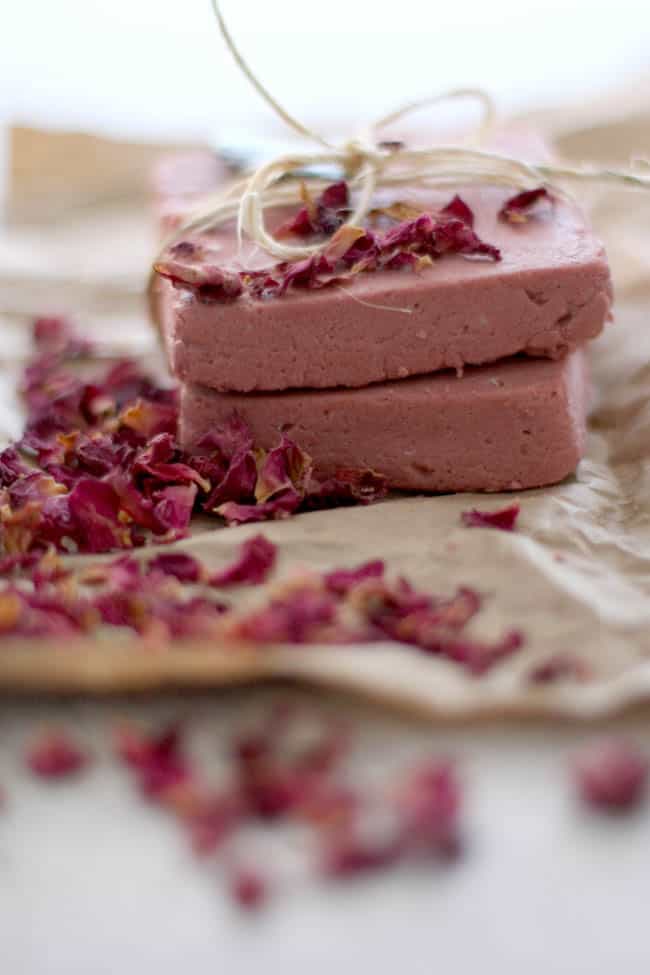 287