As much as I liked the idea of homemade soap, I didn't get into this craft for a long time, simply because I dreaded using (dangerous) lye and fat. But then I discovered melt and pour soap making, and everything changed! It's really easy (like kids craft easy!), inexpensive, easily customizable, and totally fun.
Of course, the overall quality of your soap is dependent on the quality of the soap base you buy, so make sure you get yours from a reputable source! We like this shea butter base and this goat's milk base. Ready to start making? Here are some of our favorite creative ways to use melt-and-pour soap:
1 / 6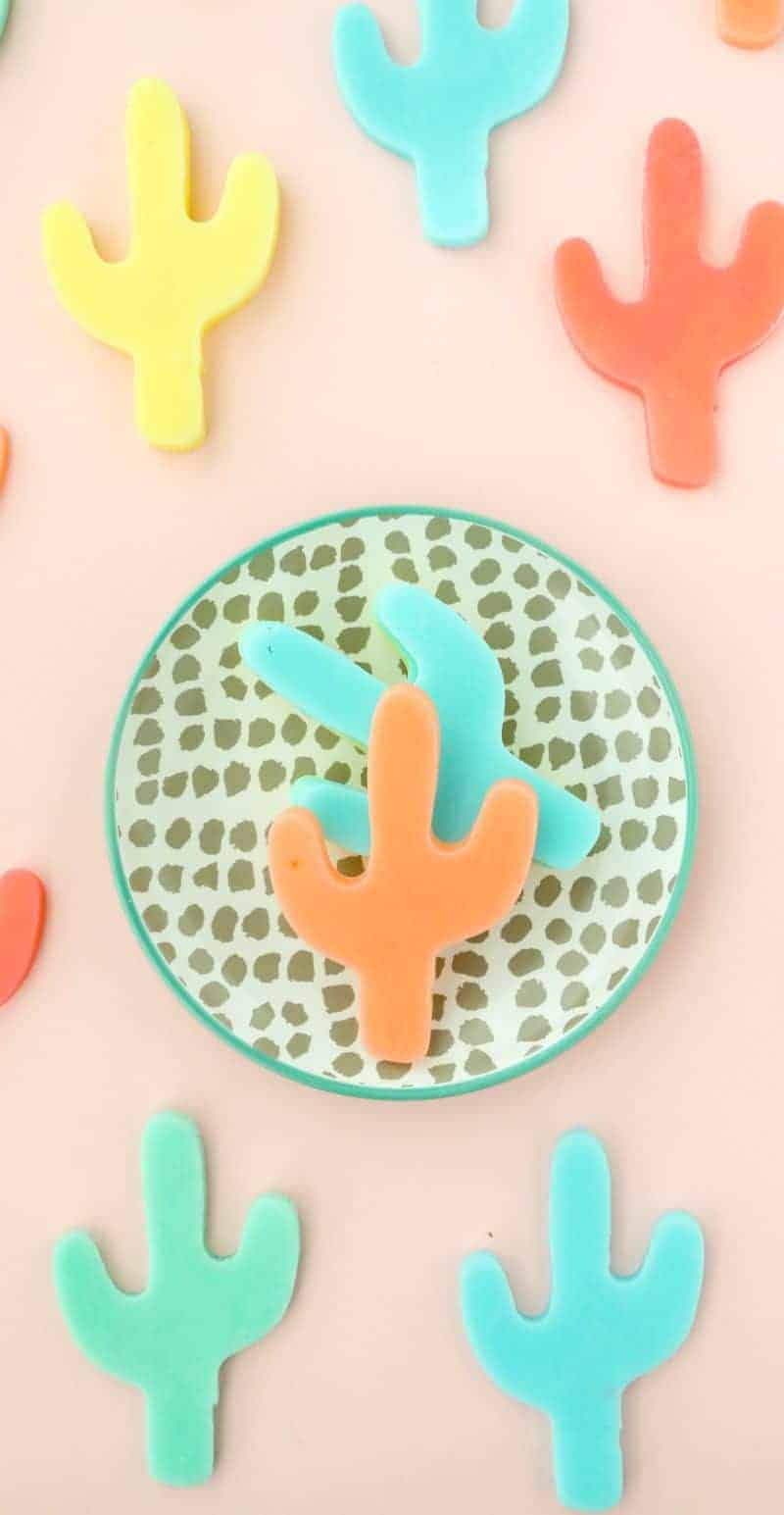 Play with shape!
One of the best things about melt and pour soap base is that you can literally pour it in whatever shape you like! A great opportunity to customize it for a party or a holiday.
Colorful cacti soaps from Lovely Indeed
196