When it comes to making your own soap, it's common knowledge that your DIY isn't going to be quite as potent as what you buy at the store. But that's a feature, not a bug, right? By using natural colors, scents, and oils, we can be confident knowing exactly what we're putting on our skin day in and day out. And you don't have to resign yourself to boring white soap if that's not your thing. Natural colorants made from botanical ingredients, like spirulina, hibiscus, and saffron, can create gorgeous muted tones that pay homage to Mother Earth herself. Here's how to color soap naturally using powdered herbs, flowers, and botanicals you can easily find at the store or online.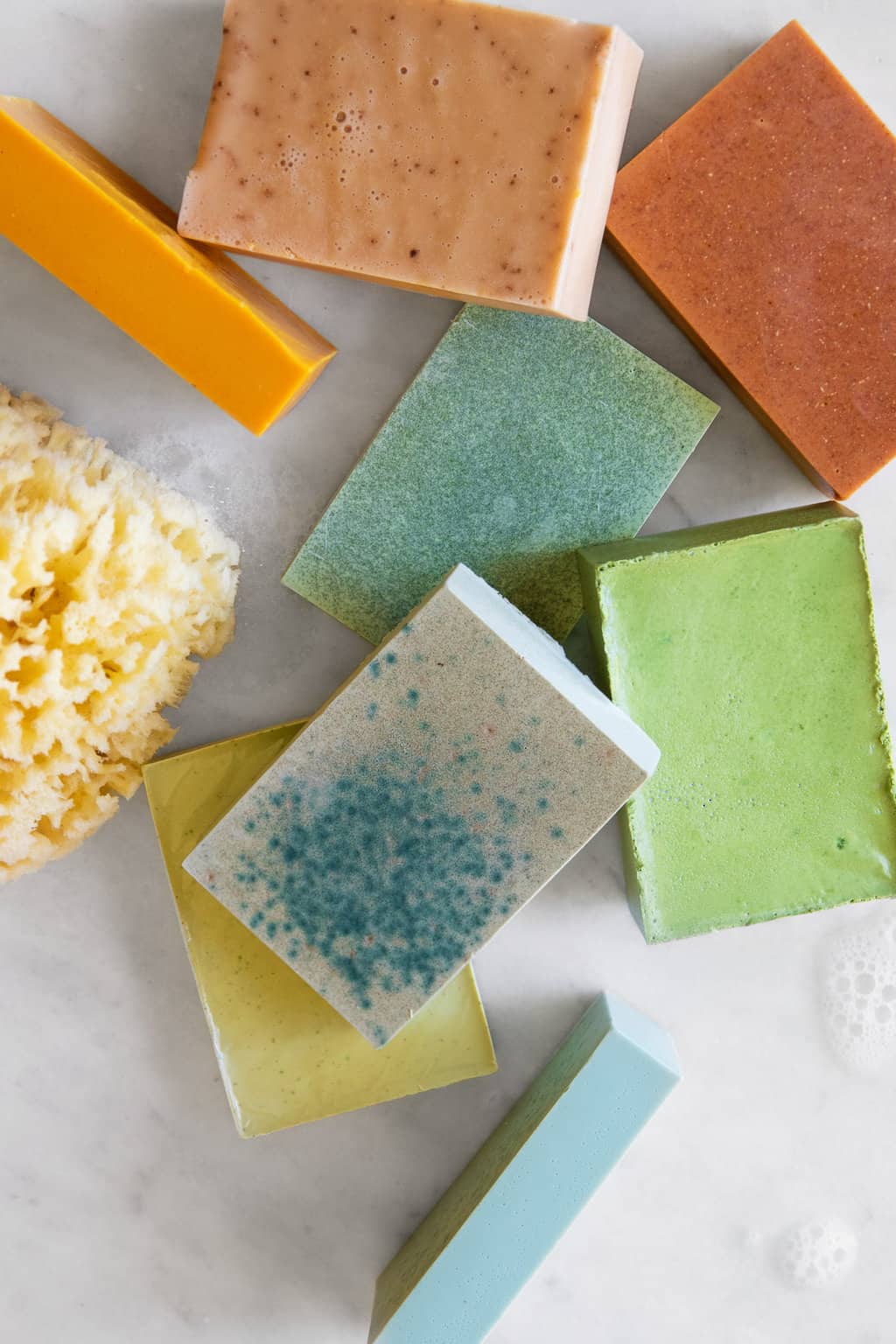 How To Color Soap - Naturally!

First things first, while this post focuses mainly on coloring soap, these herbs and spices can be used to add a dash of color to practically any homemade beauty product. Lip balm, body scrub, and even bath bombs can all benefit from a pop of color, so think outside the box! Just make sure to use a light hand so as not to stain your clothes or sheets, yes?
Now on to the soap…
Natural colorants can be used for both cold process and melt-and-pour soap base. While you're free to experiment with liquid coloring agents, I recommend getting your feet wet with dry colorants first. Not only are they guaranteed not to spoil, but because they're dry, they won't add extra moisture to your soap. And that means they shouldn't affect the recipe or cause any issues with mold.
If you can't find all of these colorants in powder form, feel free to make your own using whole dried herbs and a mortar and pestle (or coffee grinder).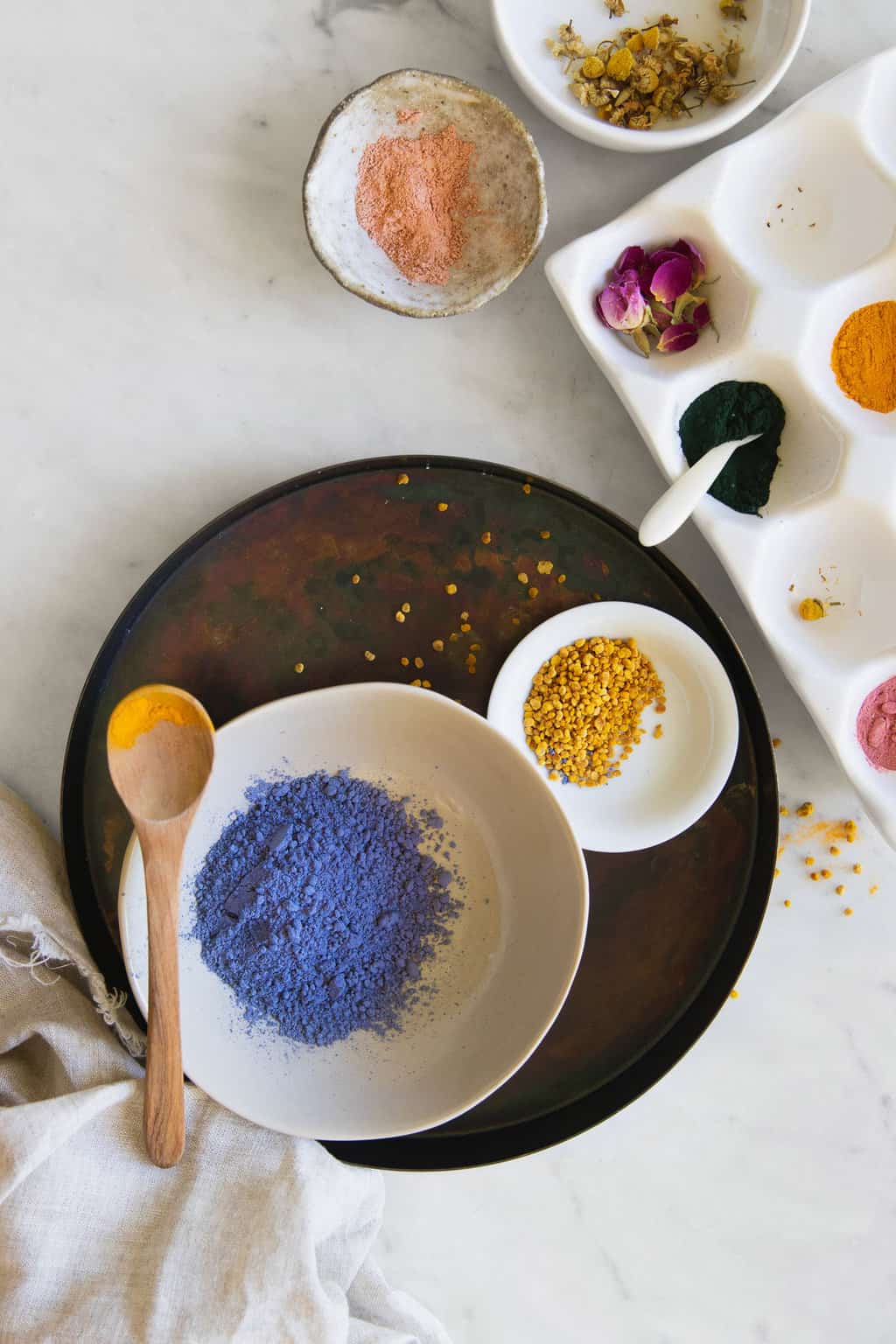 56 Natural Soap Color Powders

To make things easy, I separated the herbs and spices into color categories. For a darker color, simply add more colorant powder, and for a muted color, add less. There is a point, however, where too much colorant may affect the texture of your soap. A good rule of thumb is 1 to 2 teaspoons per pound of soap.
Yellow
/
Orange
Pink
/
Red
Purple
Blue
Green
—Kelp
Beige / Brown
—Sage
Gray / Black
White
Mica Powder
While not technically a botanical ingredient, mica powder can be used to color soap naturally. It comes in a variety of shades, so feel free to use an existing shade or mix and match several different colors to make your own shade.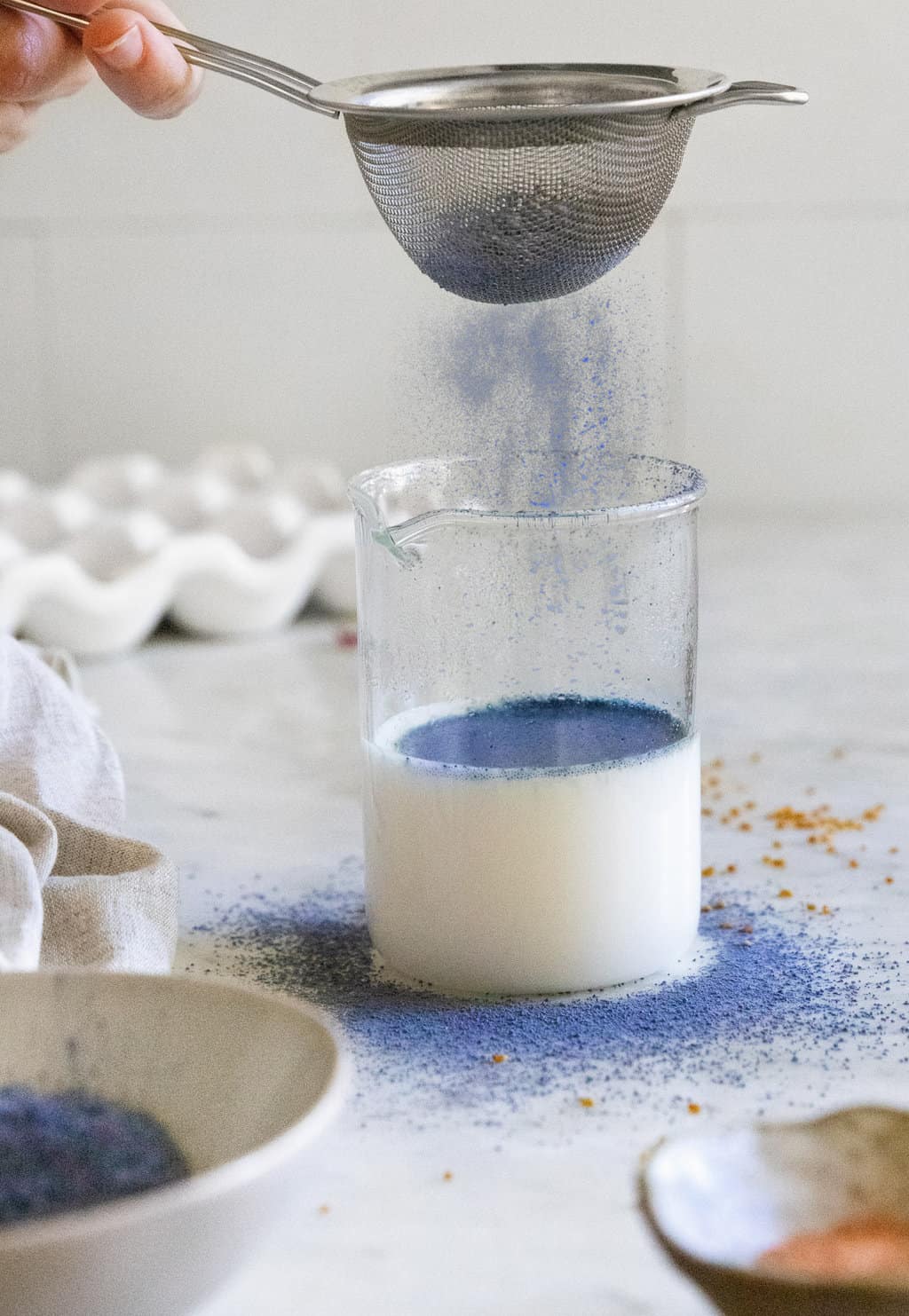 How to Color Homemade Soap

How you use them is going to depend on the kind of soap you're making.
How to color melt-and-pour soap
When making melt-and-pour soap, you can simply melt the soap base, add your oils and other optional ingredients, and then sprinkle in your colorants.
I recommend always sifting colorants rather than scooping them so as to prevent large clumps. But that's completely up to you! If you don't like the look of the colorant as it settles, strain your soap through a few layers of cheesecloth to get rid of any lingering chunks that may sink to the bottom of the mold. Personally, I think the two-toned effect of the colors as they settle is beautiful, but you do you.
For colorants that are hard to dissolve, you can also mix 1 teaspoon of colorant with 1 teaspoon of rubbing alcohol. Then add that to your melted soap base a quarter teaspoon at a time.
How to color cold process soap
If making soap the old-fashioned way, mix 1 teaspoon of colorant with 1 tablespoon of oil and let it sit while you make your soap.
Once the soap reaches trace, add the dispersed colorant 1 teaspoon at a time until the desired color is reached. Remember, the color will deepen once the soap enters the gel phase, so take note of how much color you used and adjust as needed in subsequent batches.
Note: I have also been known to add my colorant without mixing it with oil first. Simply wait until your soap reaches a light trace, add the colorant, then continue mixing with a stick blender until the soap reaches a medium trace. While I can't really say that's the "right" way to do it, it's always worked out fine!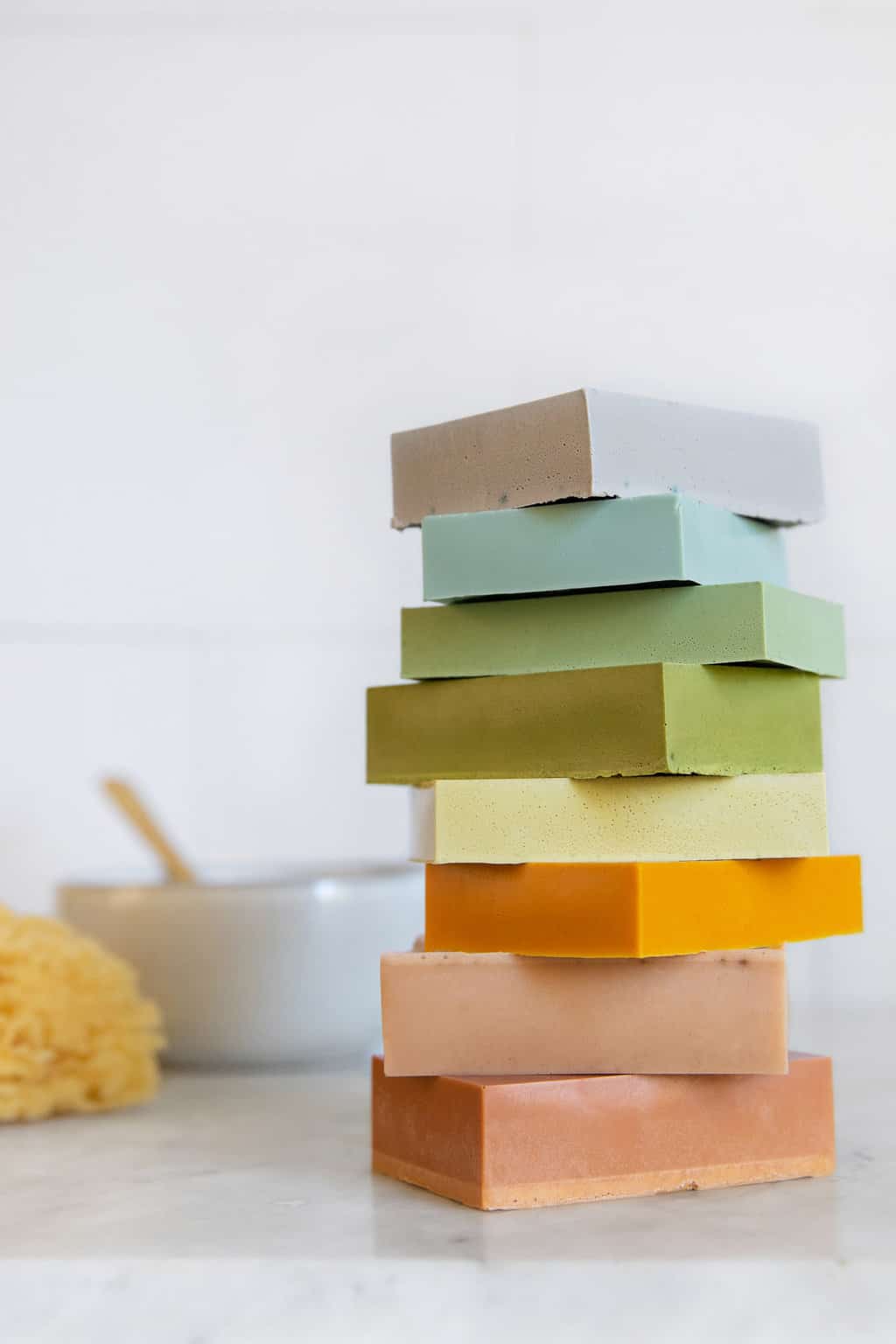 26