My favorite gifts to receive are those made by hand, and they are also my favorite to give to others. Pretty homemade soap is the perfect little gift to give to a friend, co-worker or anyone, really. They look stunning in a soap dish by the side of the bathroom sink or stored in a decorative jar on a shelf.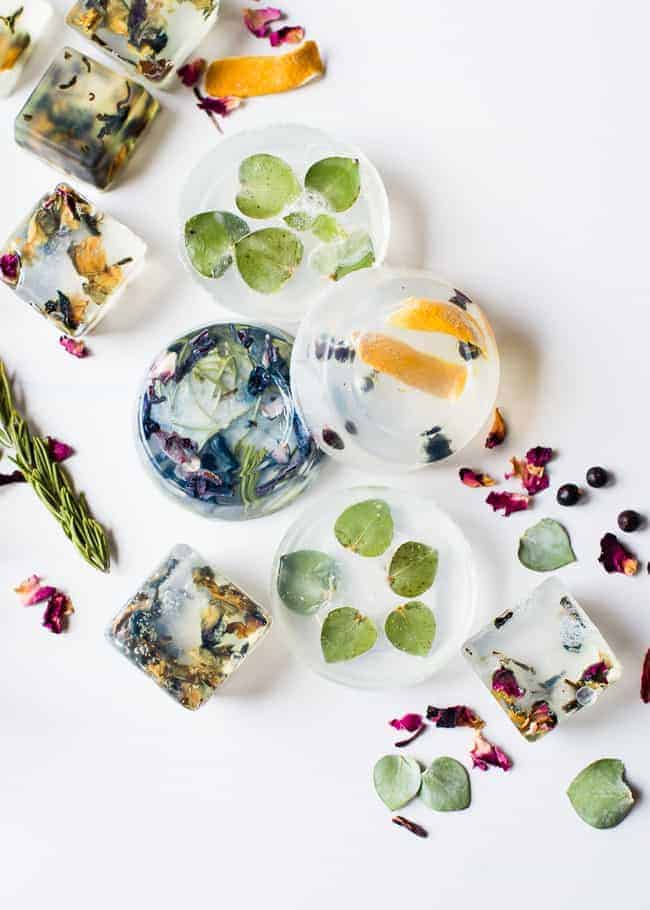 If you've ever wanted to try homemade glycerin soap, take note! It's easier than you ever imagined it could be. Seriously, don't be intimidated! It's much less scary than cold process soap with lye.
And, since glycerin is clear, you can make it festive with all sorts of mix-ins. Adding citrus and herbs is one of our favorites, but you can't go wrong with Halloween surprises, too!
Herb + Spice Homemade Glycerin Soap
Supplies needed
Block of glycerin soap base, available at most craft stores
Essential oils
Dried flowers, herbs, spices, and leaves
Soap molds – small cups or trays in various sizes (silicone works best)
I used some dried hibiscus and rose petals (mostly because I wanted a pink/red color), green tea, dried rosemary, dried eucalyptus, dried juniper berries and dried lemon peel. (Note: some dried flowers will change color. The hibiscus turns blue!)
STEP ONE
Chop the glycerin into cubes for easier melting.
STEP TWO
Melt the soap base. This can be done using a double boiler, a small pan or a glass measuring cup. (I like the measuring cup because it's easier to pour.) Melt over medium-low heat or on 50% power in the microwave. Start with 30 second intervals and stir in between each one. Be careful – it will be very hot!
Remove the measuring cup from the microwave when the soap is almost melted and stir it gently. Let it cool for a minute, and then add the essential oils to the base. Use about 5-10 drops per ounce of soap. Stir slowly to prevent bubble formation. (There will still probably be a few bubbles.)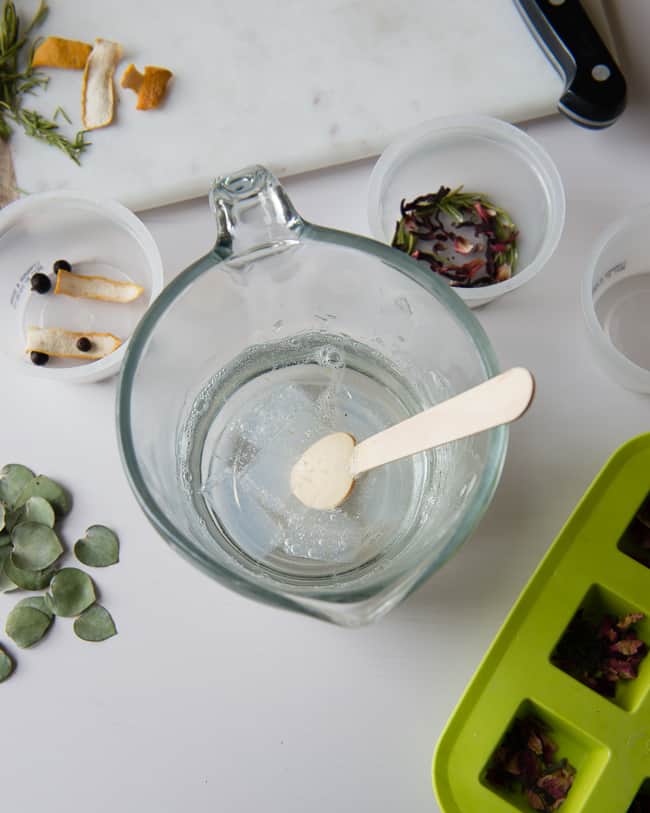 STEP THREE
Arrange the desired petals, herbs, and leaves into the silicone or soap molds. Carefully fill the molds with the melted soap base. Let them sit for about an hour to solidify. Then pop them out and package them or store in a jar. Super easy!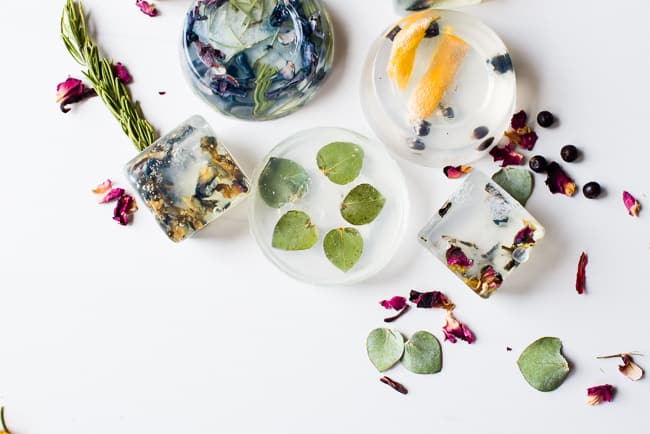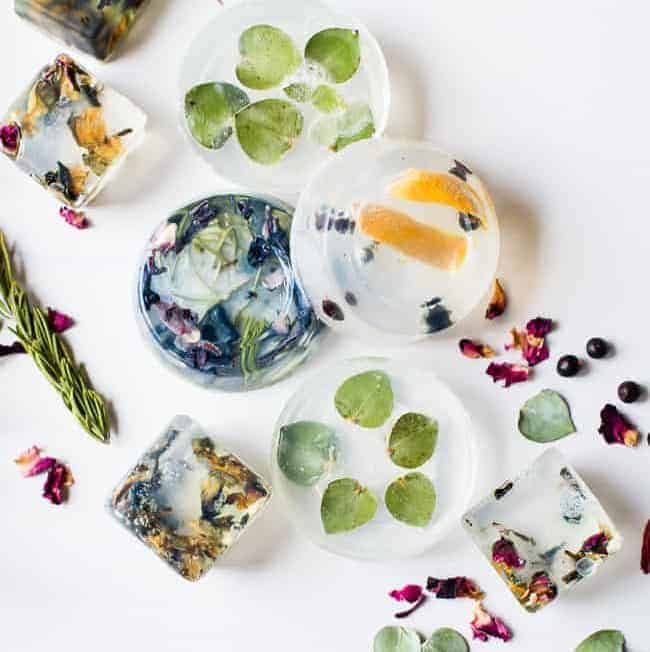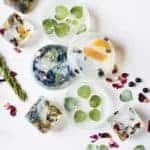 Print
Homemade Glycerin Soap Soap
The perfect DIY gift idea for anyone on your list: all-natural homemade glycerin soaps with pretty herbs and spices.
Materials
Dried flowers and/or leaves

Rosemary, eucalyptus, hibiscus, juniper berries, dried citrus peels

Essential oils - eucalyptus, lemon, rosemary, orange, etc.

Molds - cups or trays in various sizes

silicone works best
Instructions
Cut the glycerin soap into pieces. Melt according to package directions.

Carefully and slowly add the essential oils, about 5 drops per ounce of soap used. Stir gently and slowly to prevent bubbles from forming. Gently rap the jar or container on the countertop to release any larger trapped air bubbles.

Place the dried flowers or herbs into the mold and carefully fill each one with the melted soap base.

Let cool completely, about 1 hour. Pop out of the molds and store in an airtight container or package to give as a gift.
Ready to try more soap recipes? Here are three more of our favorites.
Goat Milk Soap
With a hydrating combination of ingredients to heal dry, irritated and sensitive skin, this DIY goat milk soap is just what you need this winter.
Check out this recipe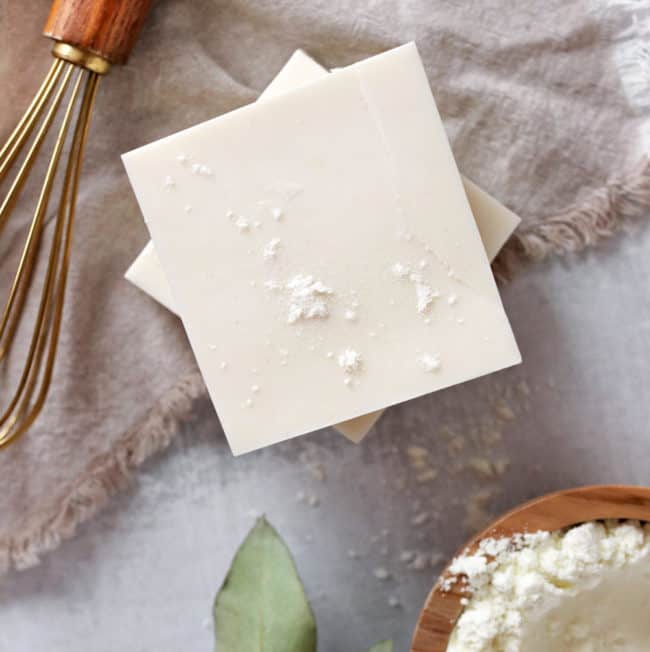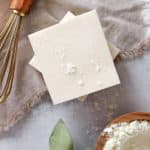 Calamine Soap
Like a DIY Fresh Farmacy without sodium lauryl sulfate, this healing calamine soap is ideal for parched, easily-irritated skin.
Check out this recipe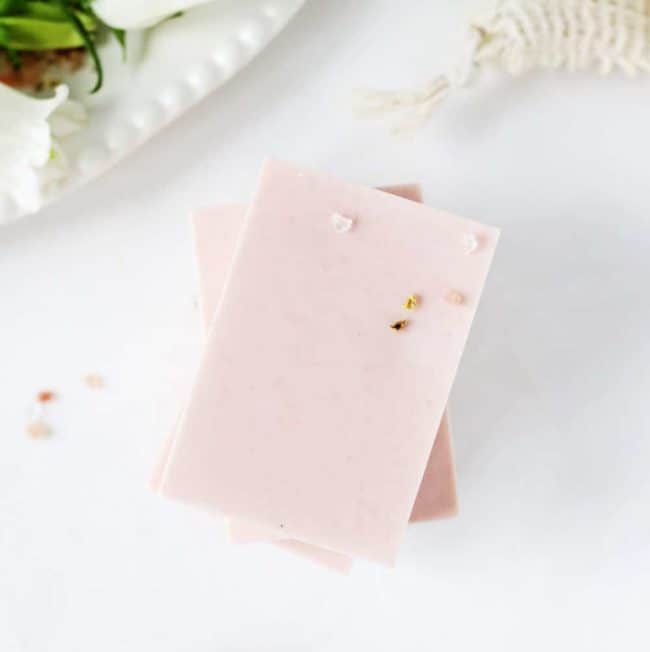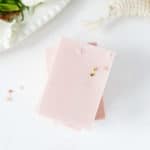 DIY Caffè Mocha Coffee Soap Bars
Enjoy the delightful combination of coffee and chocolate with these DIY caffè mocha soap bars that are great for your skin and make any bath luxurious.
Check out this recipe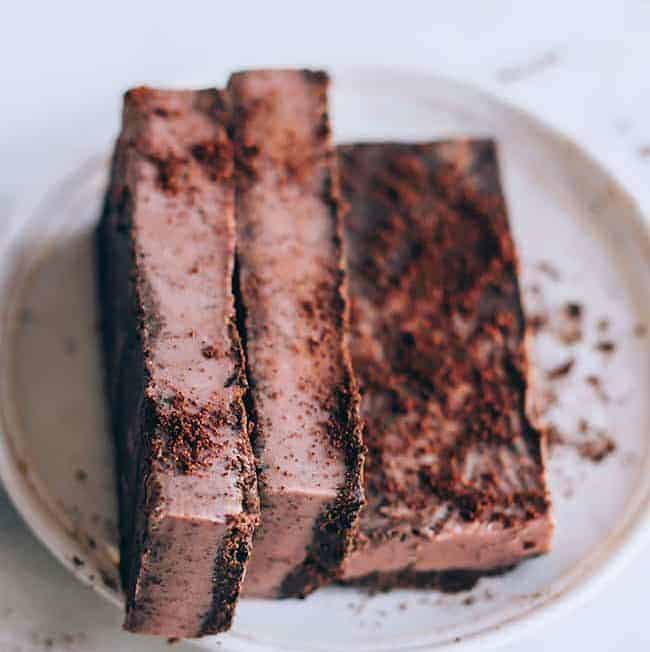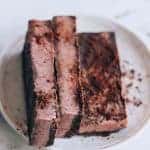 417