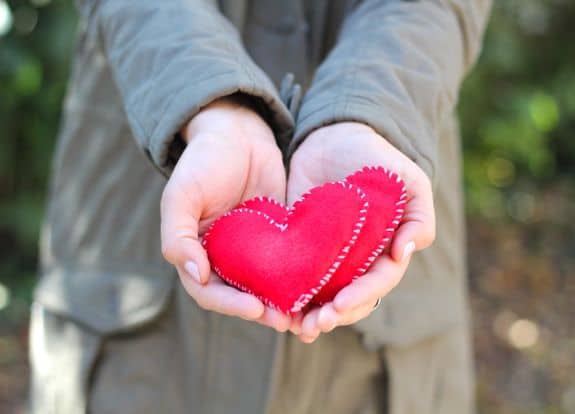 We've found the cutest way to keep cold hands at bay. How adorable are these heart hand warmers? Tuck them into coat pockets to keep you cozy all winter long. They were the perfect anniversary gift for the hubby last week. And hey, Valentine's is almost here!
Want to whip up a couple of your own? Here's how: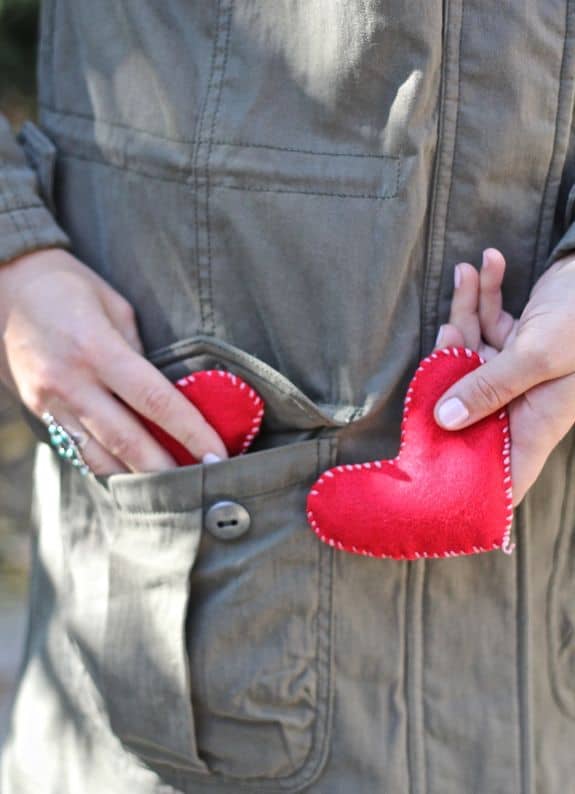 Felt Heart Hand Warmers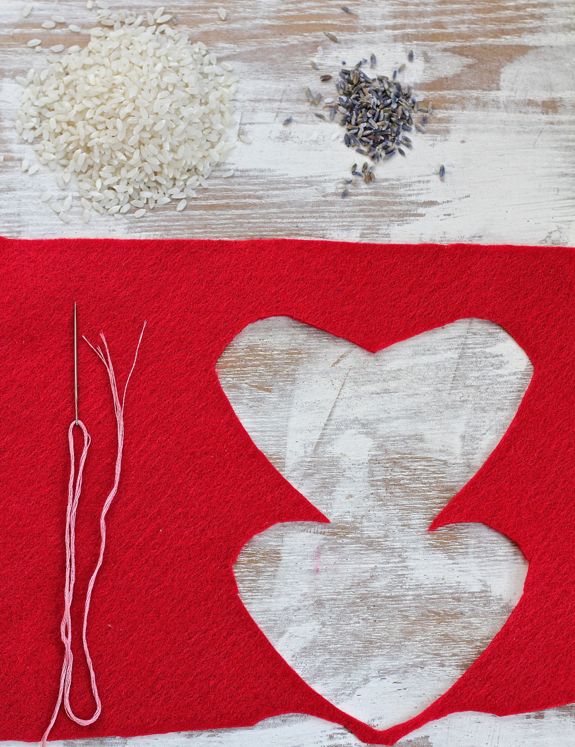 You'll need
Step 1: Fold the felt in half and cut out a heart shape. Use this as your template and cut three more heart shapes.
Step 2: Knot the embroidery thread at the end and thread the needle. Start sewing 2 heart shapes together.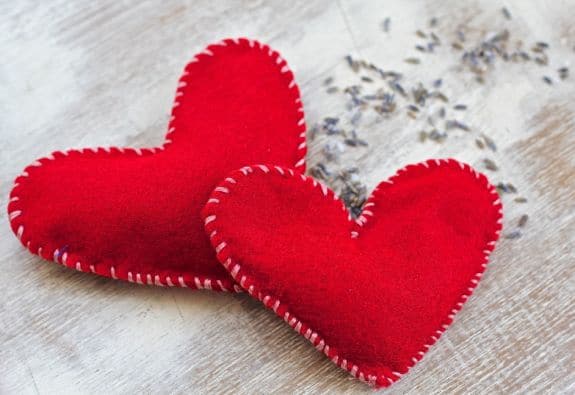 Step 3: When you're about 3/4 of the way around the heart, add the rice and lavender inside. The amount will vary based on the size of your heart. Use your finger to evenly distribute. But don't pack it in because you'll need to be able to sew it shut!
Step 4: Finish sewing and knot to secure.
To use, stick them in the microwave for 20-30 second and tuck them into your pockets for toasty fingers. Stay warm!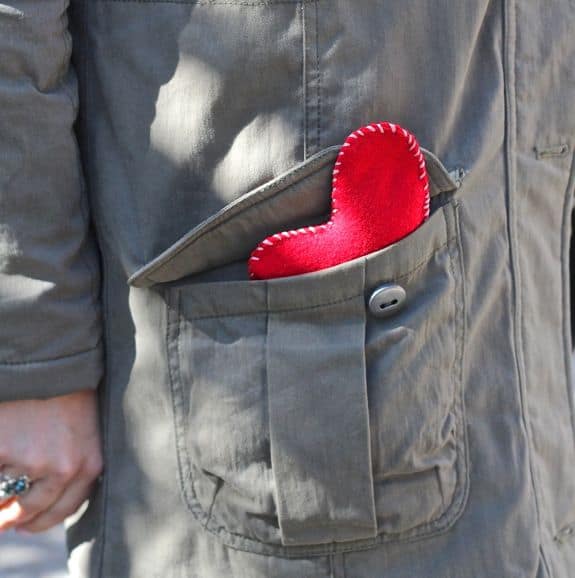 227