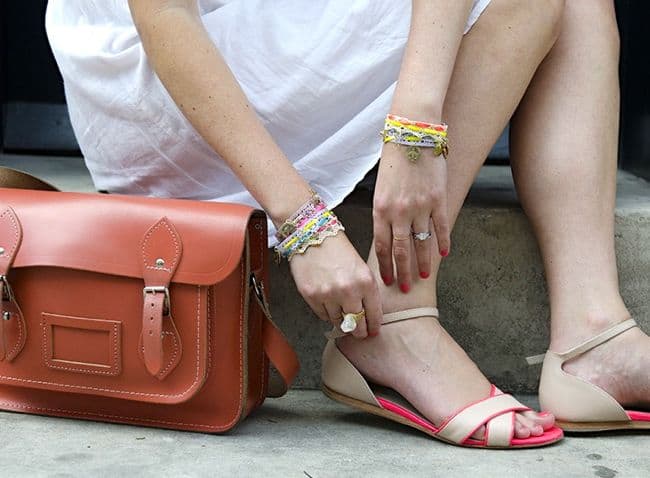 By DIY contributor Charlotte
Hi everyone, I'm back with another bracelet tutorial for you all. Because I clearly don't have enough of them, not while there's still any room left in the house! For these charm bracelets, I used a mix of my favorite things: lace, sequins, neon and charms. I love these so much, and together they make a perfect transitional bracelet: the neon keeps them feeling summery, whilst the muted lace and brass charms give a cozy autumn feel. The best part is they are really simple to make. I wouldn't have it any other way!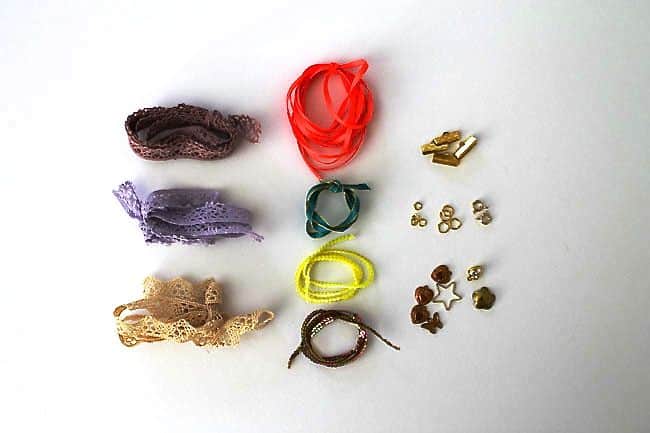 Supplies needed:
a selection of colored lace 1.5cm wide
a selection of coloured ribbon 3mm wide
tiny sequin string
ribbon ends 1.7mm wide
bolt fastening
5mm jump rings
7mm jump rings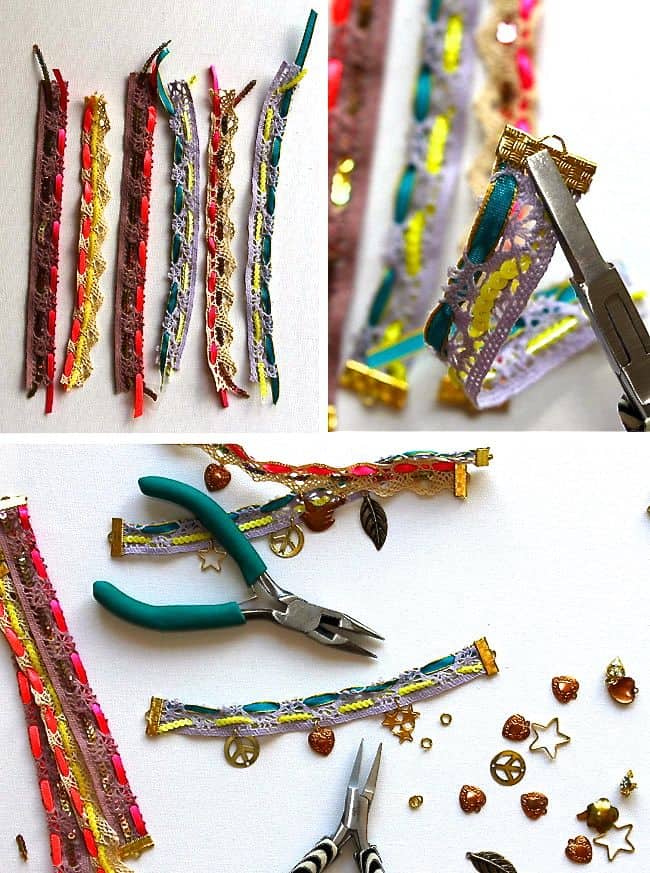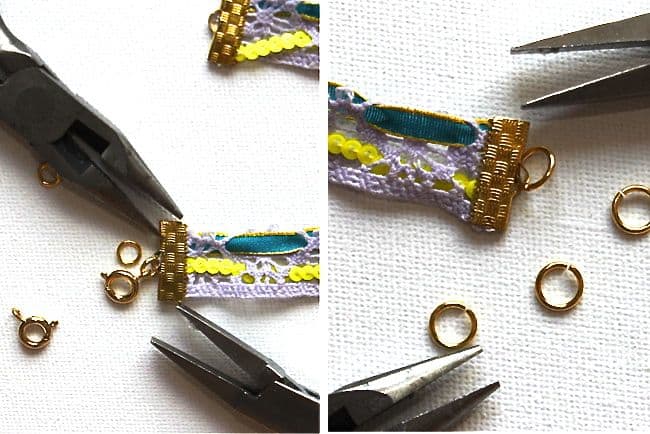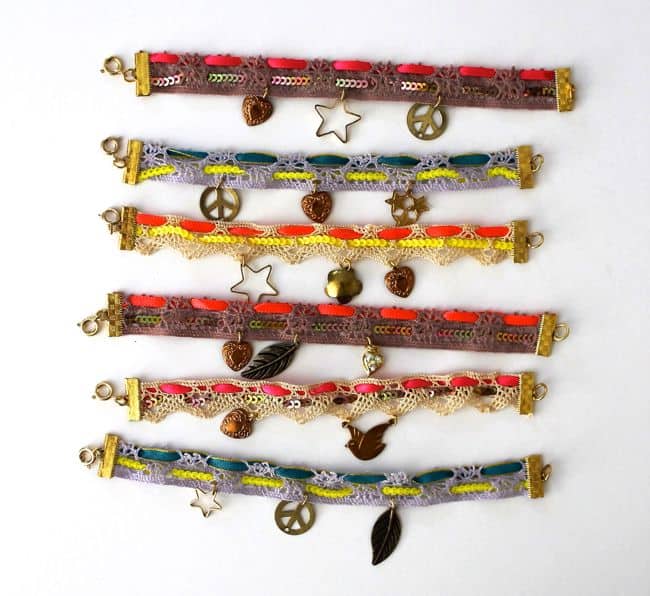 Cut lace into strips the same size as your wrist. Take your ribbon and sequins thread through the holes in the lace. All lace varies so you might be weaving in a different place to mine, just make sure you keep threading the ribbon through at even spacing. If you can't get hold of these tiny sequins, then use a contrasting color ribbon. You can always stitch a few sequins on if you want something sparkly.
Attach your ribbon ends by squeezing your ribbon gently between the teeth. I always add a dab of glue to either side to be extra secure.
Taking your 5mm jump rings, add your charms to one edge of the lace. I decided on three charms per bracelet, but you can use more or less, depending on what you like. I added one central charm then one an inch to either side. I just used a selection of vintage style brass charms and bits from broken jewelry for this step.
Taking a 5mm jump ring, attach your bolt fastening to one of the ribbon ends. Taking a 7mm jump ring, attach to the other ribbon end.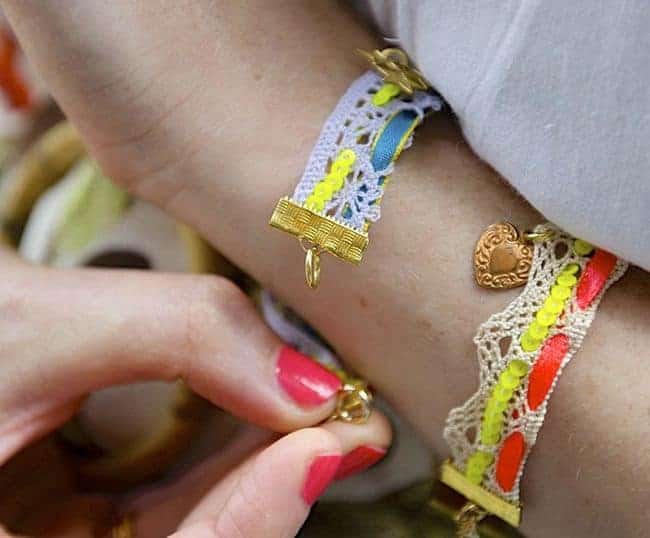 There you have it! A bracelet that's both fun and romantic, to go with the moody weather of early fall. Do you have a transitioning trick?
Photos by Lotts and Lots and Michelle at My Creative for Hello Glow.
2