This is a sponsored post written by me on behalf of Align. All opinions are my own.
I can't remember the last time I had a real soda. Back in my college days I would drink it with breakfast (breakfast! ugh), but I can't stomach the syrupy sweetness anymore. Especially first thing in the morning! But when my adventures in home brewing eventually led me to the world of fermented sodas, it was seriously eye opening.
While ginger ale and root beer are the fermented sodas most often sold at stores, these probiotic-rich drinks can also be made with fruit and herbs for a variety of flavor combinations. And unlike other fruit-laden brews, they're super easy to make, low in sugar and good for you. Go ahead and pour yourself a glass for breakfast, if you like.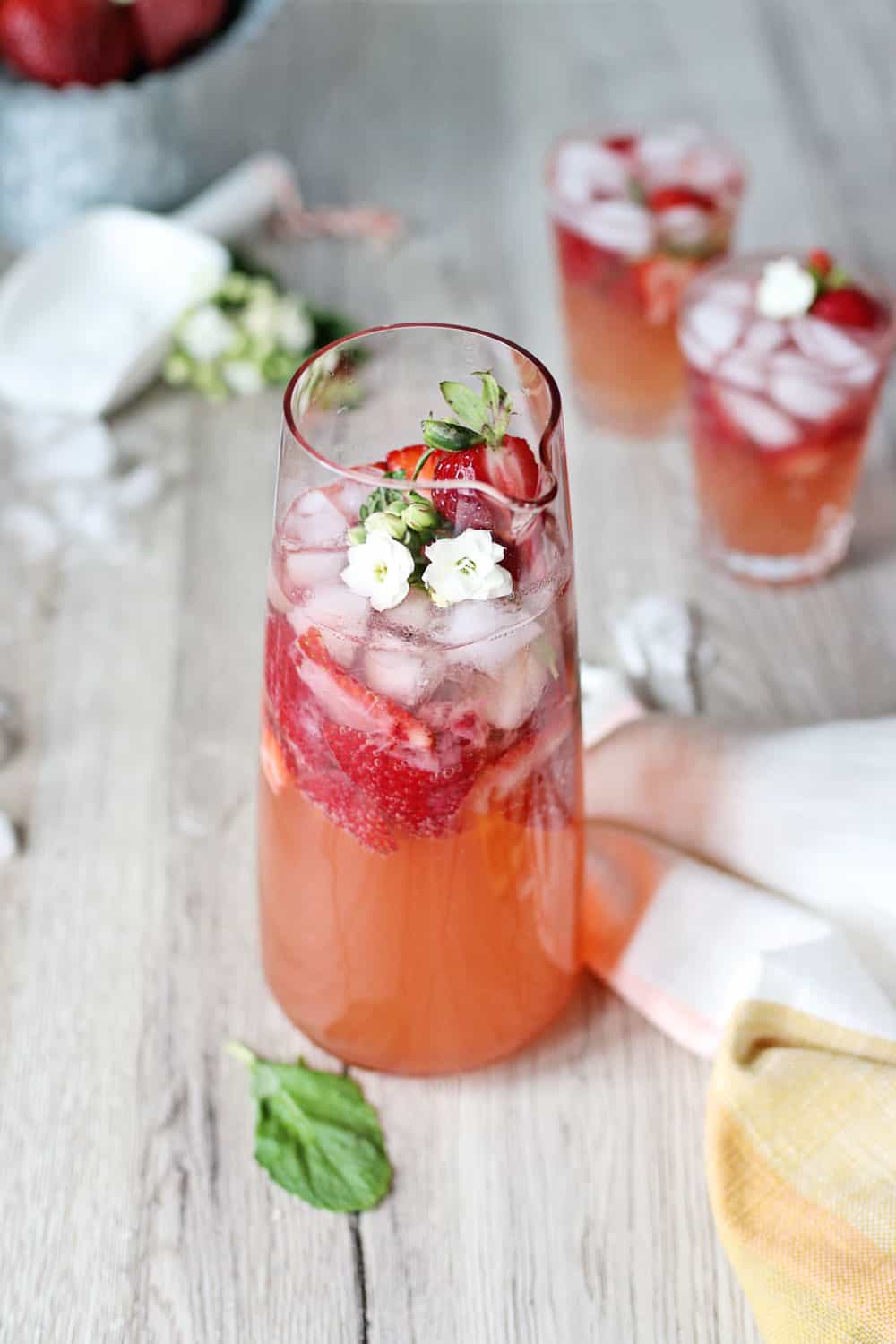 Traditionally, fermented sodas were made from the roots and leaves of plants. But you can save time and energy by making yours with fresh summer fruit and locally grown herbs. This pretty soda is made with fresh strawberries, but feel free to substitute any fruit that tickles your fancy. Berries are always a great choice, but I have had amazing results with watermelon, apples and concord grapes when they're in season.
While not always practical, you really will notice a difference when using locally-grown ingredients. Not only are they riper and more flavorful, but they're usually teaming with local microbes that will help boost the probiotics in your soda. Head to your neighborhood farmer's market or a small health foods store for the best seasonal selections.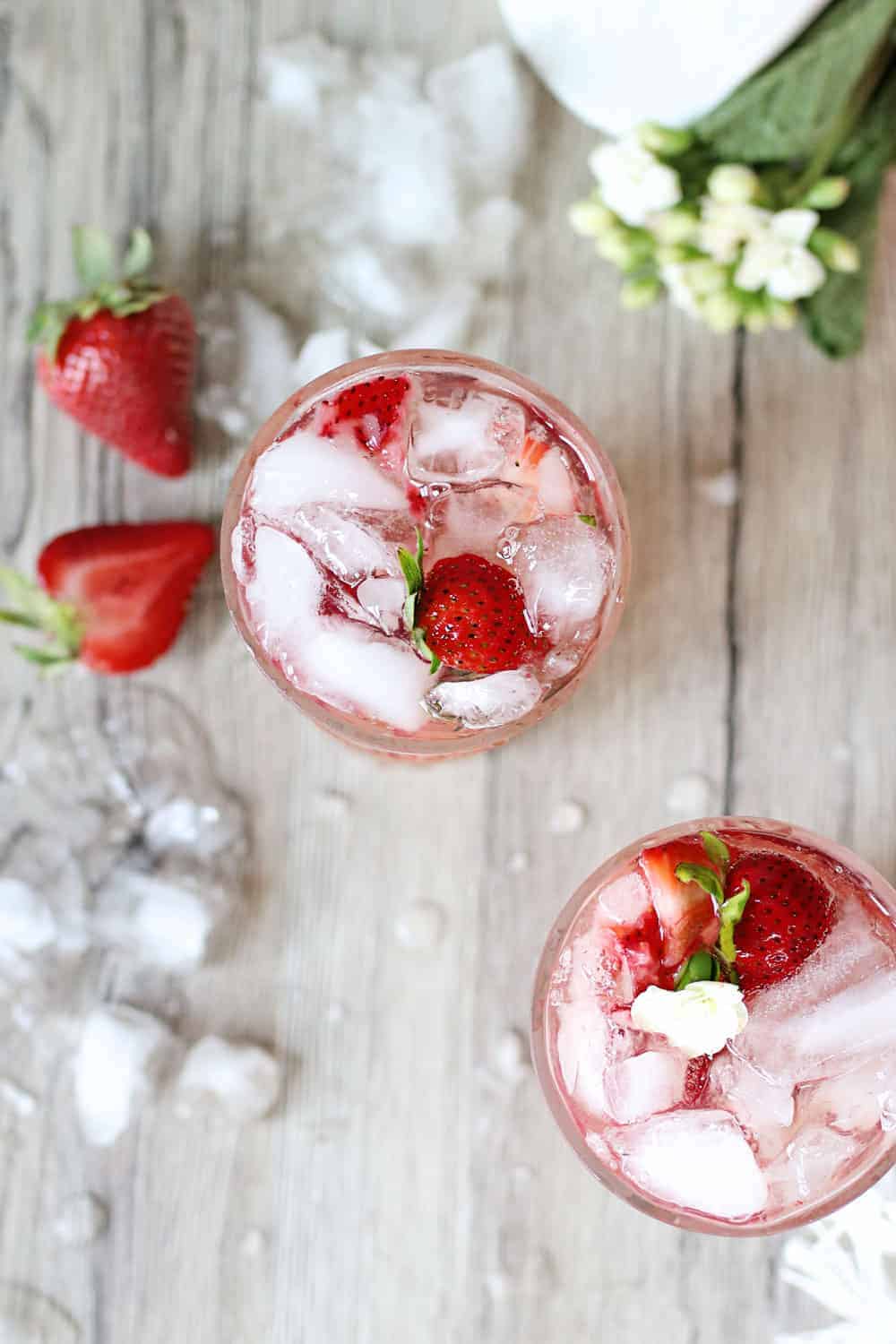 Unlike traditional sodas, lacto-fermented sodas are practically a superfood thanks to all the natural enzymes, probiotics and nutrients. While you might think of sodas as being overly sweet, fermented sodas are on the dryer side. With the help of a starter culture (which can be anything from a ginger bug to whey), over time the sugar gets converted into acids and gases. The longer they sit, the less sweet and the more fizzy they get.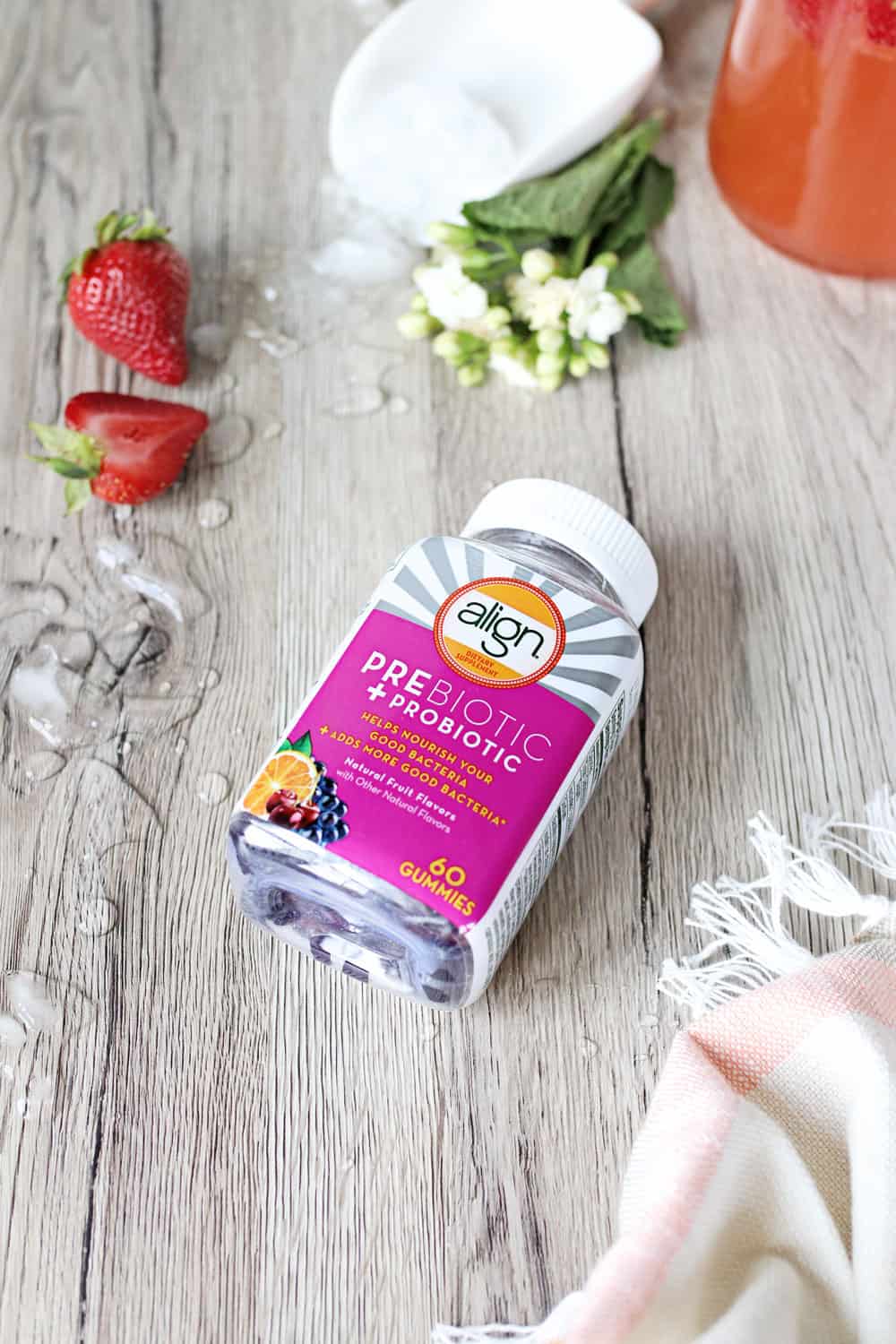 But it's worth noting that the probiotics in fermented foods are different than those found in supplements. And without the right balance, no matter how many superfoods you eat, your microbiome may need some extra help
That's why I still round out my diet with Align Prebiotic + Probiotic Gummies. They include a type of bacteria called Bacillus Coagulans, which adds more good bacteria to your digestive system*. And since it's not found naturally in all fermented foods, a probiotic supplement is the easiest way to get these body-boosting benefits on a daily basis.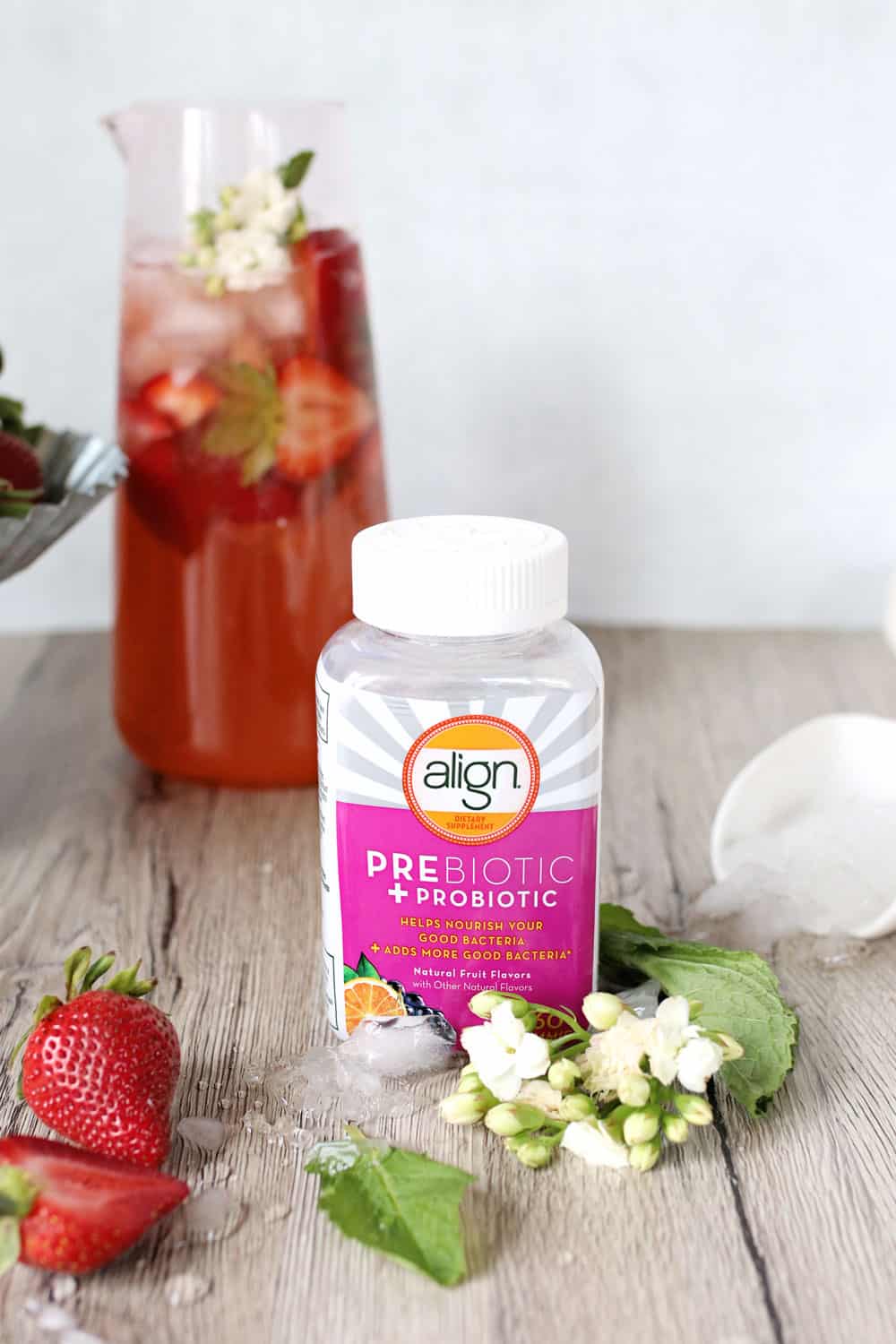 In addition to probiotics, Align Gummies are made with a blend of prebiotics. Prebiotics are fibers that nourish healthy bacteria that live in your digestive system*. While they can be found in the foods we eat every day, it can be hard to eat them at the right times, and in the right quantities, to see a difference in our microbiomes. Thankfully Align Prebiotic + Probiotic Gummies are formulated with prebiotics and probiotics to support gut health*. Use them to round out a probiotic regimen or to promote digestive health* when you're on the road.
*These statements have not been evaluated by the Food and Drug Administration. This product is not intended to diagnose, treat, cure, or prevent any disease.
How to Make Fermented Strawberry Soda
Ingredients
2 pounds fresh or frozen strawberries
2 lemons, juiced
1 cup water
½ cup white sugar
1/8 teaspoon champagne yeast
2-liter plastic soda bottle or two 1-liter glass fermenting bottles
Directions
1. Coarsely chop your strawberries and place them in a large bowl. Pour the lemon juice over the top of them and set aside.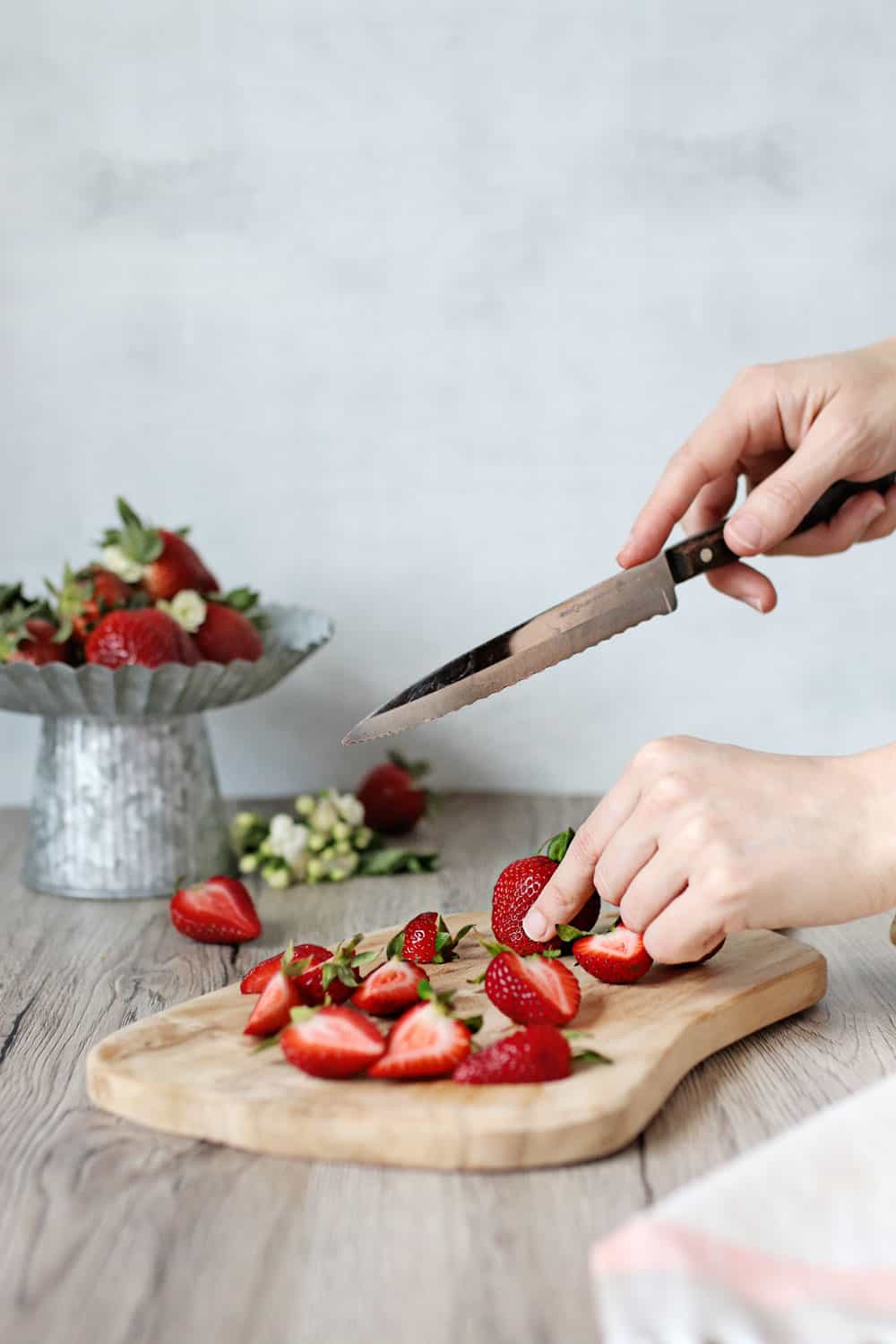 2. In a small sauce pan, bring water to a boil. Remove from heat. Add the sugar and whisk to dissolve. Pour the sugar mixture over the strawberries and let stand for 10 minutes to macerate the fruit. If using frozen strawberries, macerate until the strawberries have thawed completely.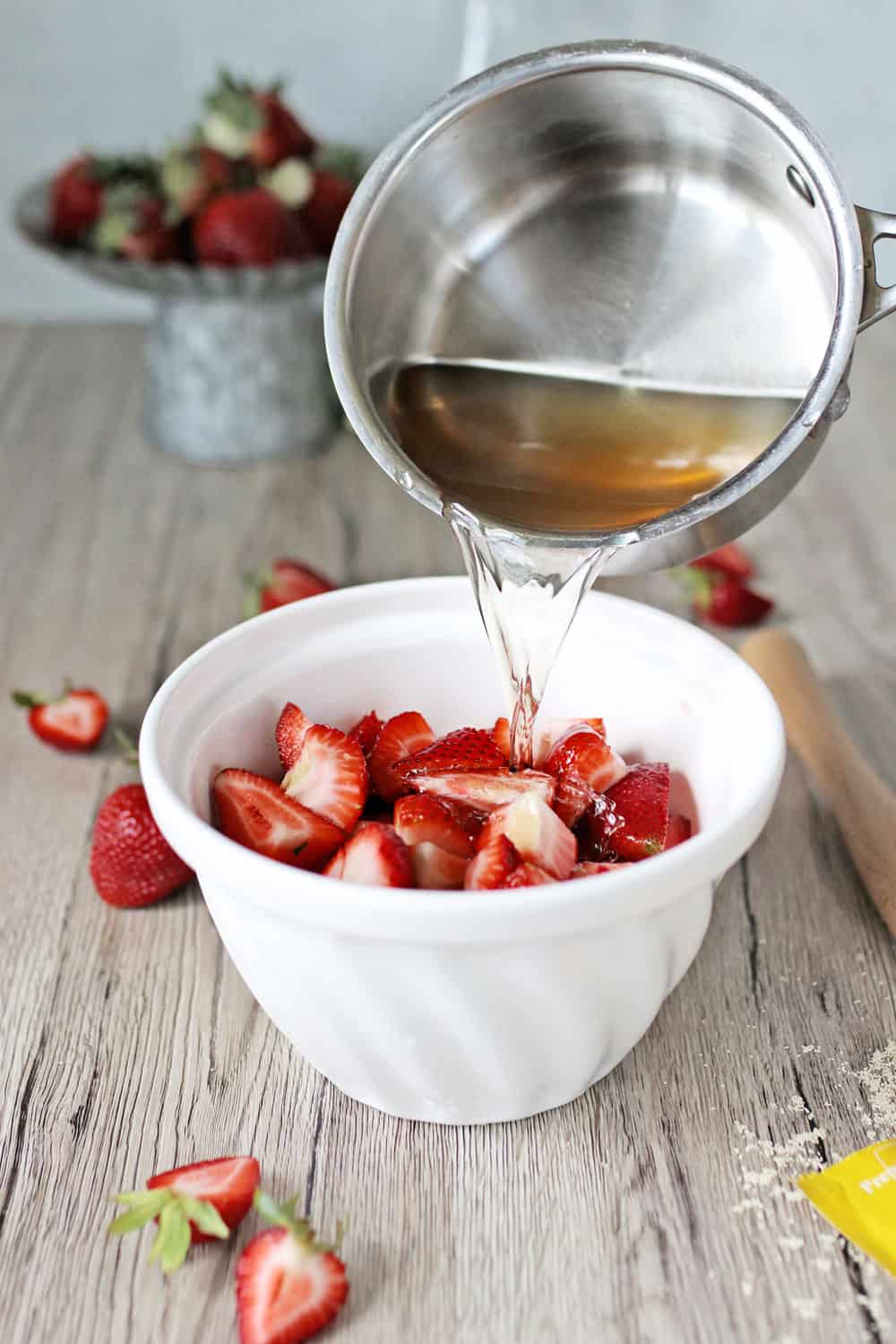 3. Working in batches if needed, puree the strawberries and liquid in a blender. Strain the puree into a bowl, being careful not to force any solids through the strainer.
4. Pour the juice into a clean bottle using a funnel. Top off the bottle with water, leaving about 1 inch of headspace at the top.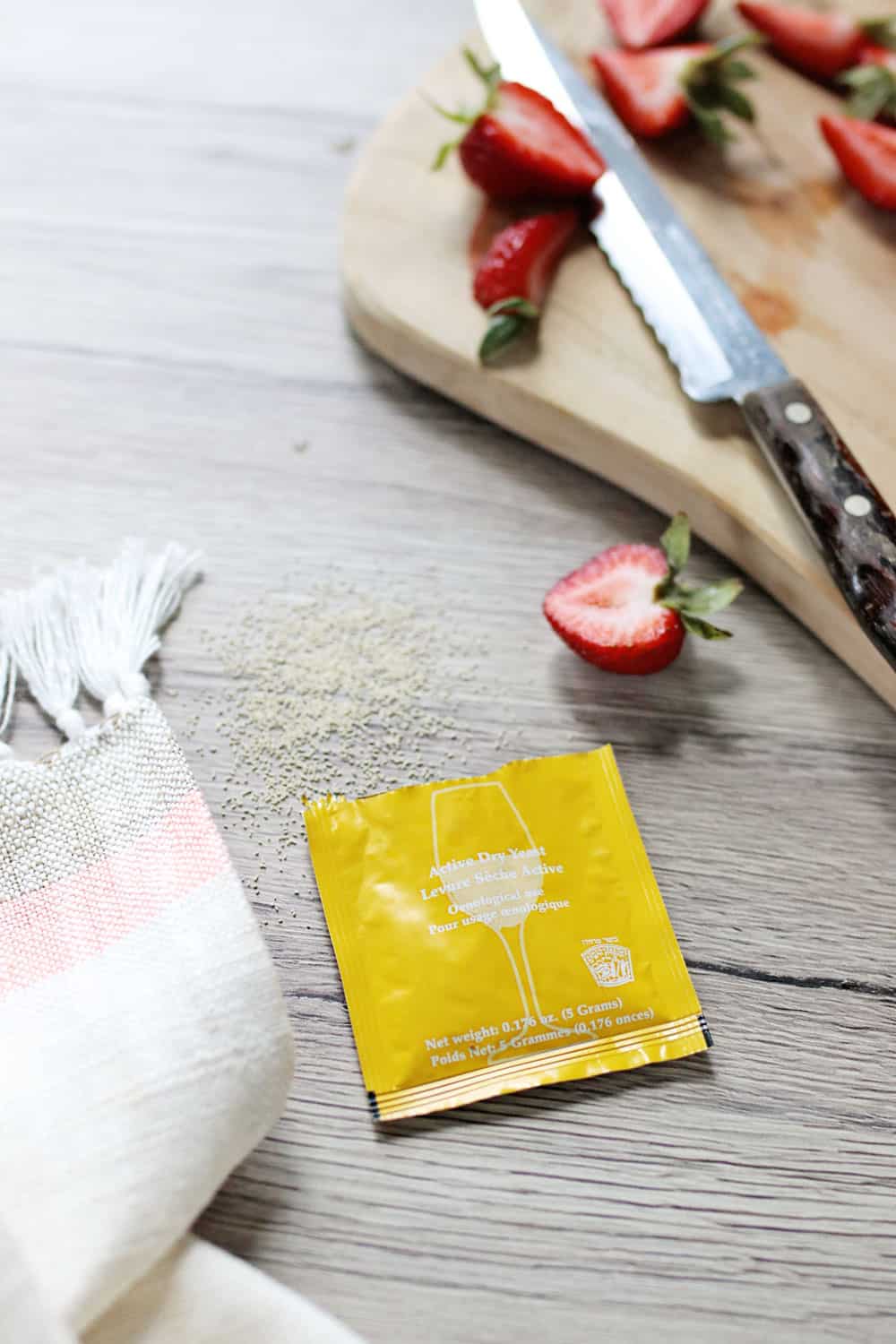 5. Add the yeast. Screw the top on and shake the bottle to dissolve the yeast. Let sit at room temperature for 12 to 48 hours, depending on the temperature of the room. If using glass bottles, pop the cap to release pressure every 12 hours or so. Otherwise, you run the risk of your bottles exploding or spraying soda everywhere the first time you open them.
6. When the soda is fizzy and the sweetness is how you like it, move the bottle to the refrigerator, where it will keep for up to 2 weeks.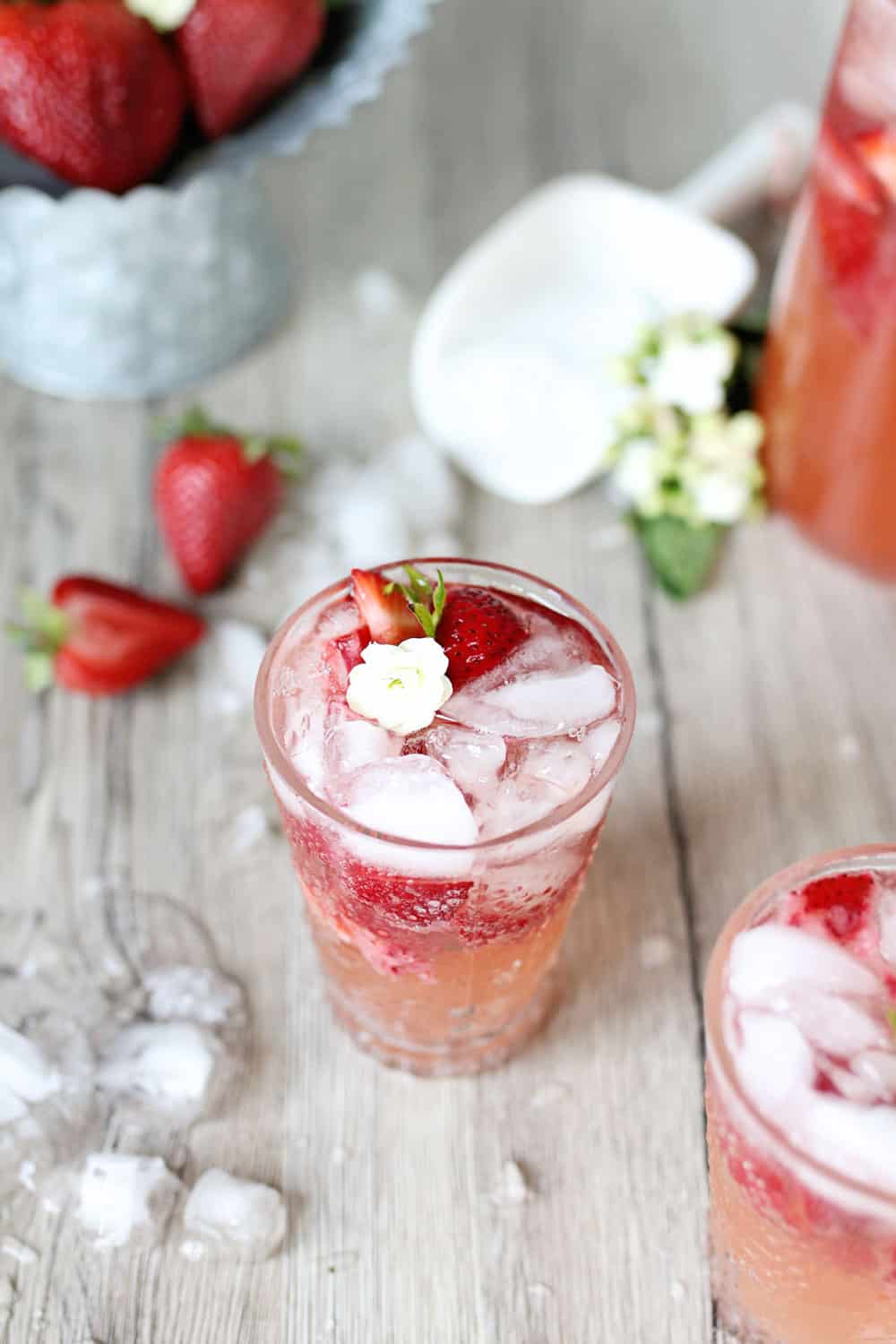 18