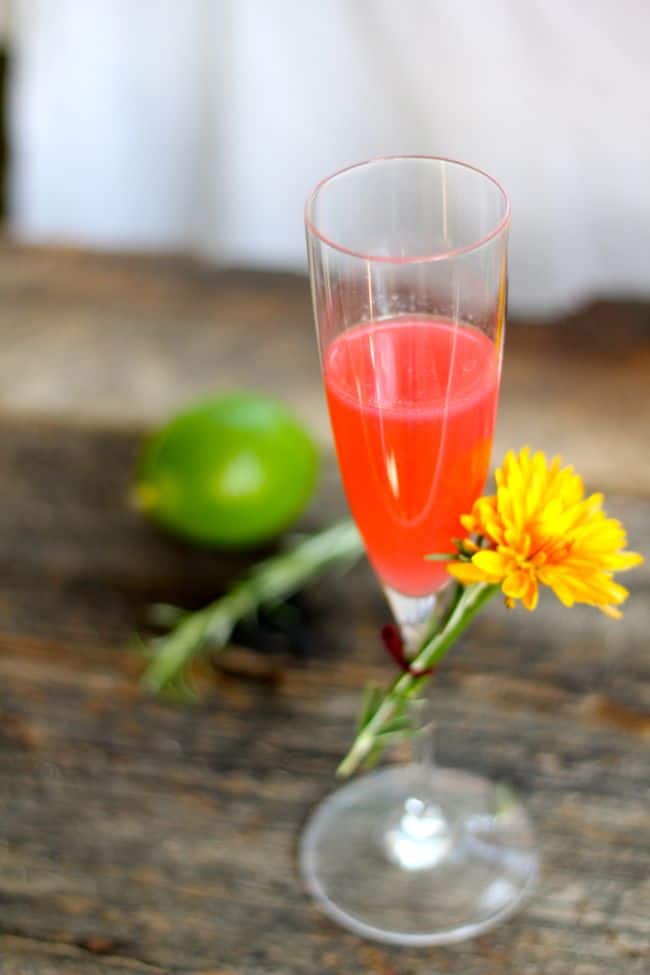 I'm planning a baby shower for my sister the weekend after Halloween, and even though she can't imbibe, the rest of us needn't suffer, right? A cocktail is must if I'm going to survive drinking who-knows-what out of baby bottles or building diaper cakes. This cocktail seemed genius to me – it's pink! There's even a sprig of rosemary to add some class!
But you will be shocked (shocked!) to hear that it didn't go over so well with the mom-to-be. Oh well, I guess we'll enjoy it Halloween night instead.
Rosemary's Baby Cocktail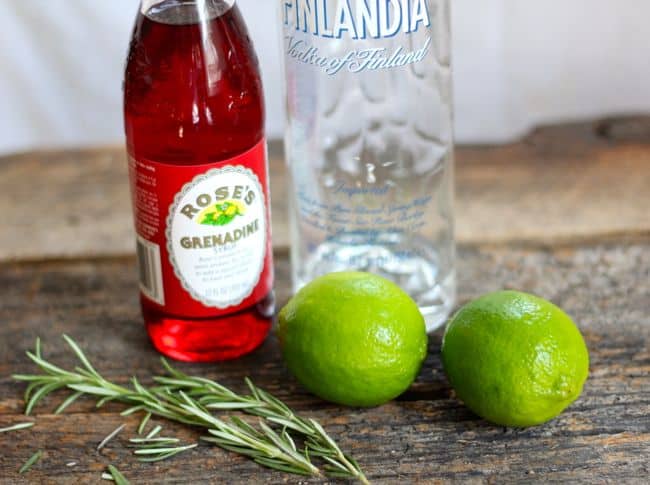 The story behind this cocktail is that appeared in the uber creepy (to me) film Rosemary's Baby. When the Castevets, the old, weird couple upstairs, have Rosemary and her hubby Guy over for dinner, they're are given a vodka blush to drink. Roman Castevet fills the glasses a bit too much and ends up spilling a little on the floor. I'm not sure if there's significance to that scene other than just being ominous.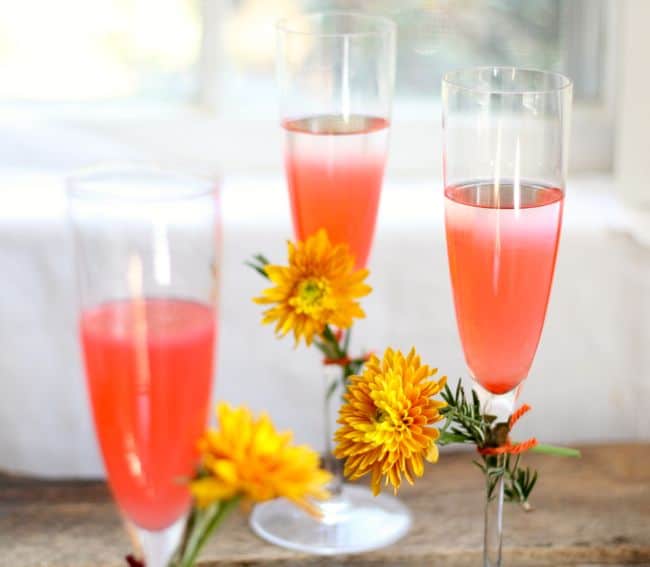 Vodka Blush Cocktail
Ingredients for one drink –

2 1/2 ounces of vodka
Dash of grenadine
1/2 ounce of fresh lime juice
Sprigs of rosemary for garnish
Fill a shaker with ice. Add all ingredients except rosemary and shake. Strain into a champagne glass (that's how it was served in the movie) and garnish with fresh rosemary.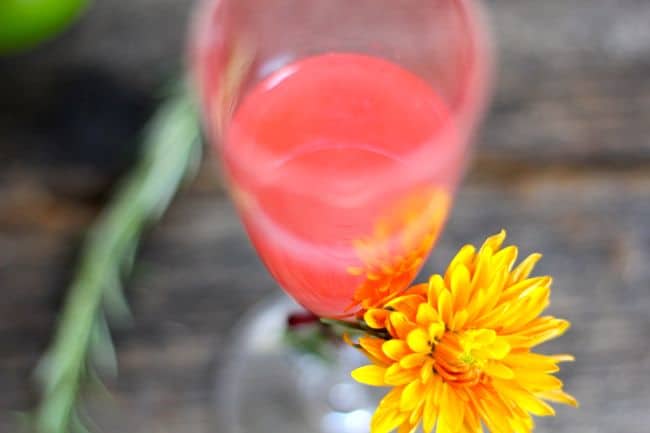 The drink is super tasty – if you can stop thinking about the movie long enough to enjoy it! What's your favorite Halloween cocktail?
145