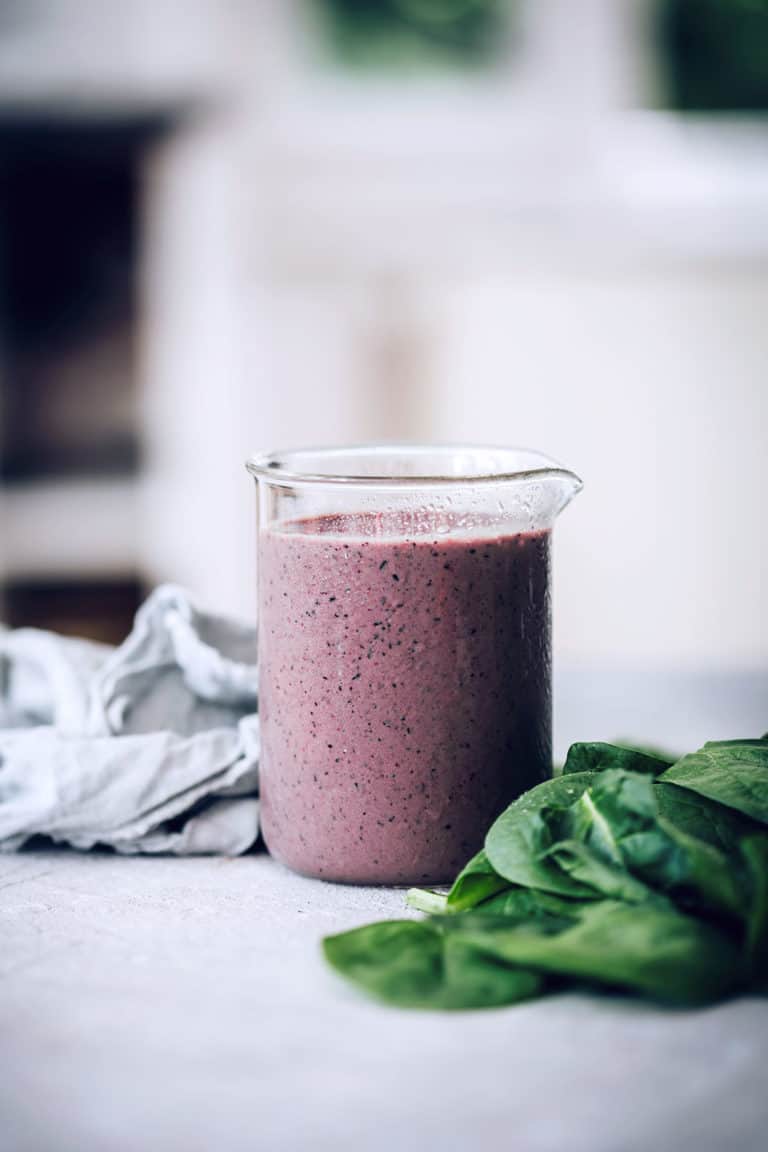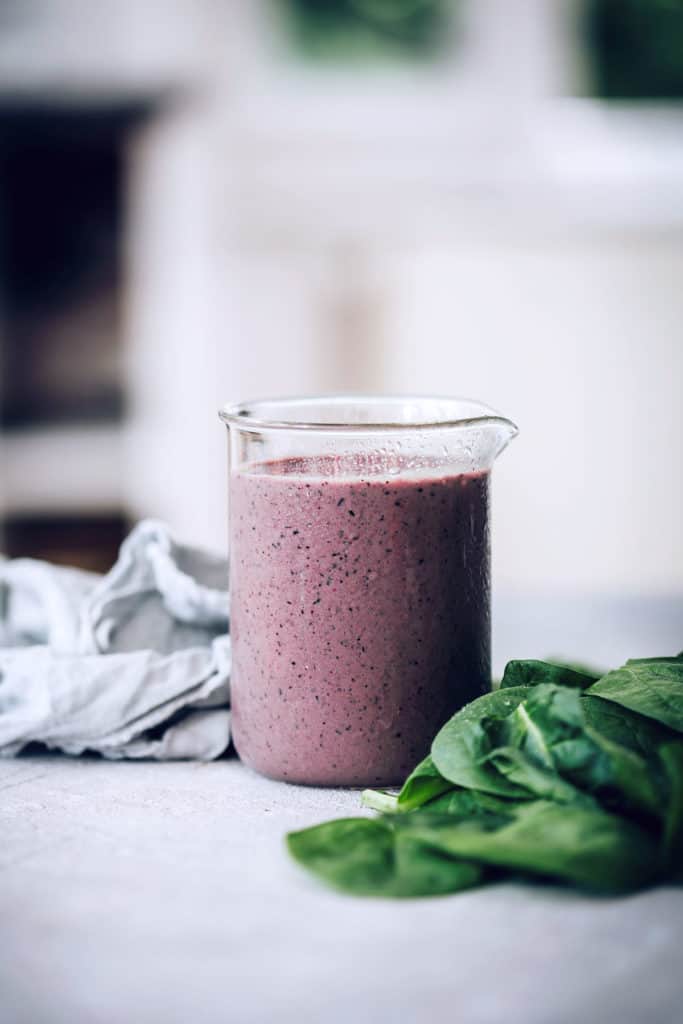 Key Beauty Ingredient: Grapes
Skin Benefits of Grapes
Grapes have been recognized since ancient times as a food of the gods, a fruit that promotes beautiful, youthful skin. Loaded with vitamins, electrolytes and minerals, grapes are abundant in the phytonutrients carotene, lutein and zeaxanthin among others. Grapes are an excellent source of nutrients to protect your skin's overall, long term health.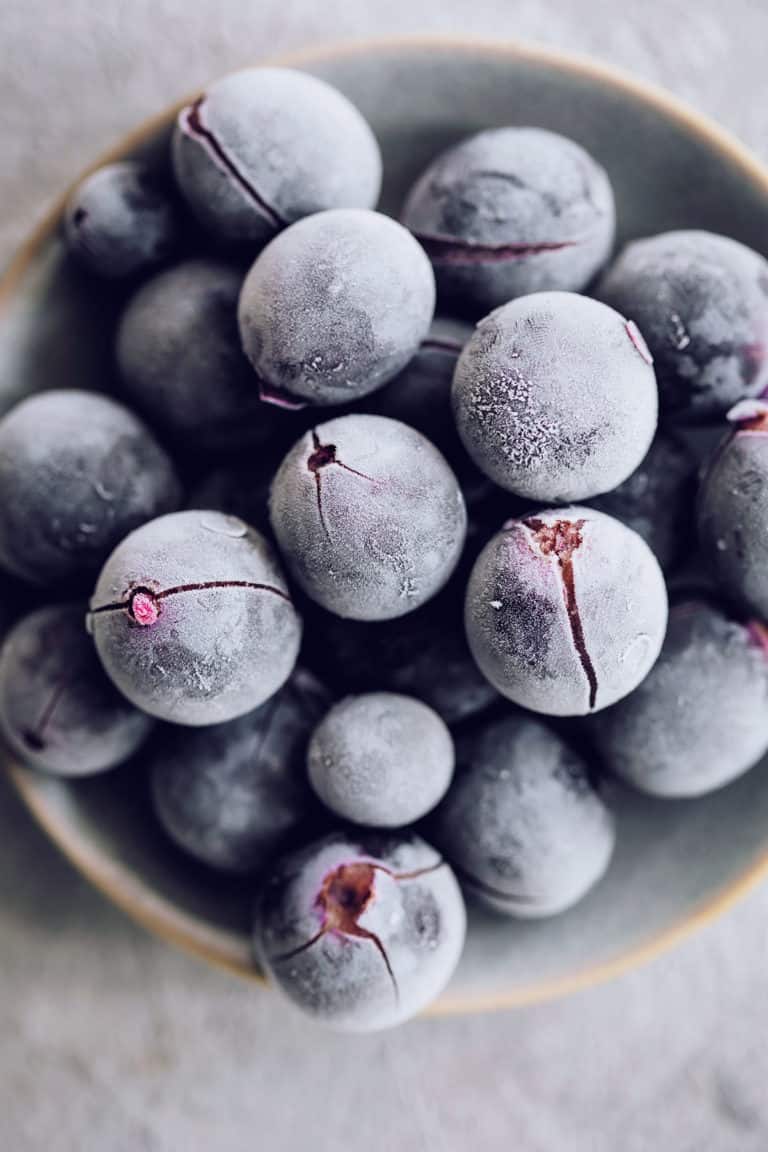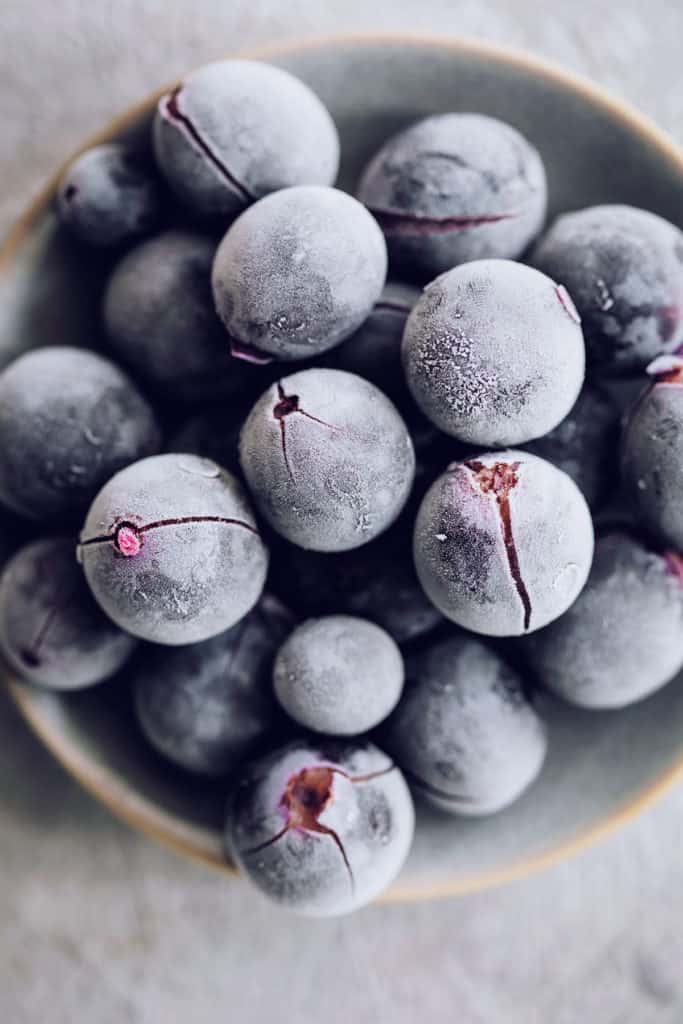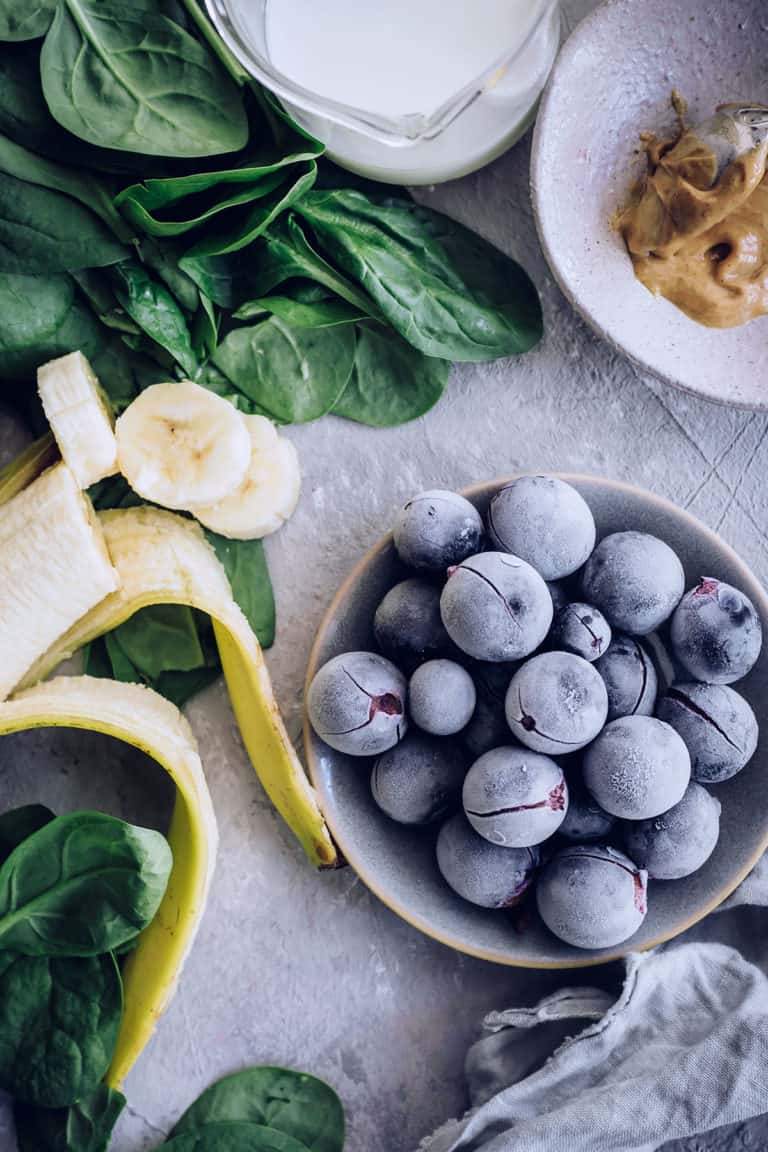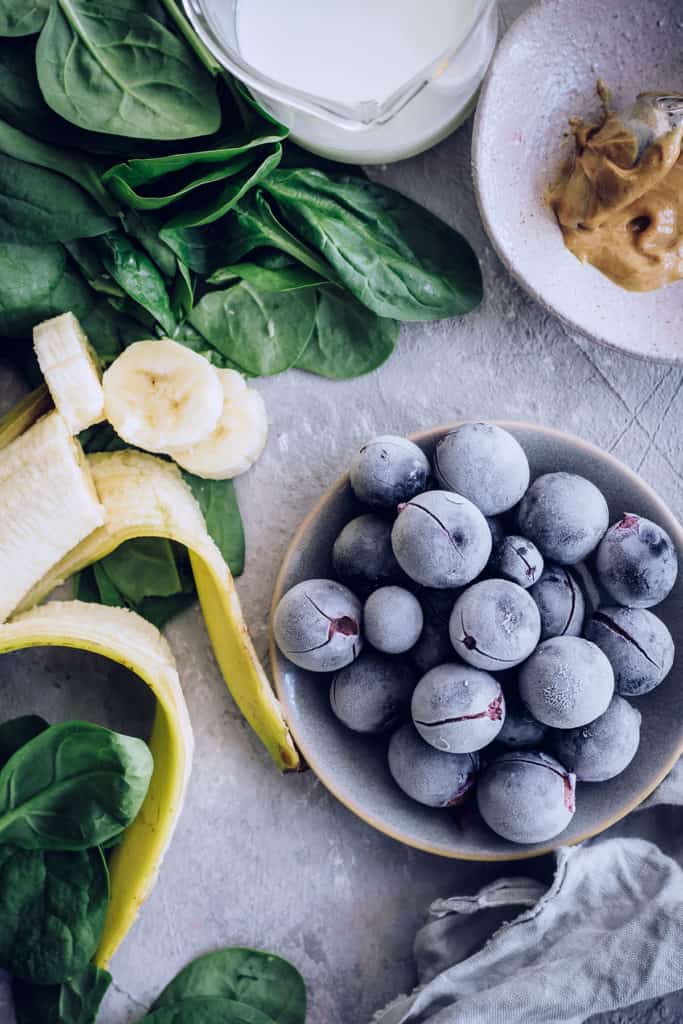 Frozen grapes are a great addition to any smoothie and can be used as an easy substitute for ice cubes. Combining grapes with spinach and banana creates a surprisingly mild flavor that packs a nutritional punch for the health and beauty of your skin. Add your favorite peanut or almond butter for a a touch of sweetness.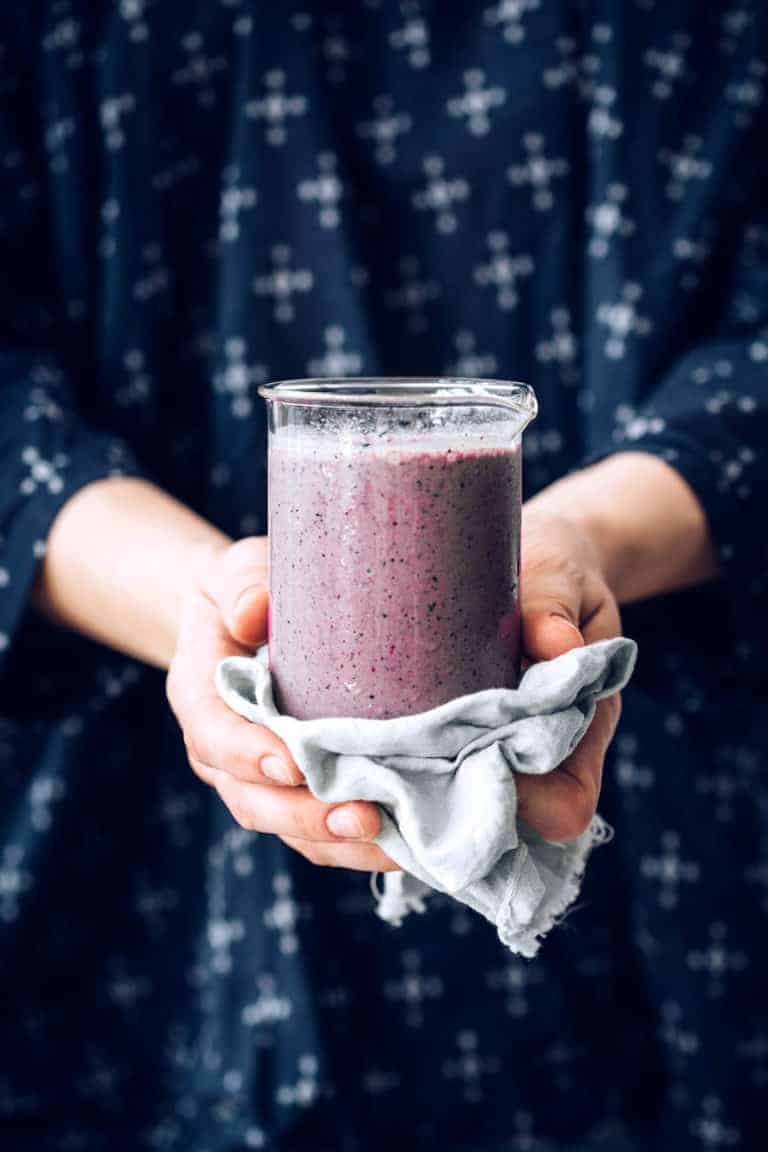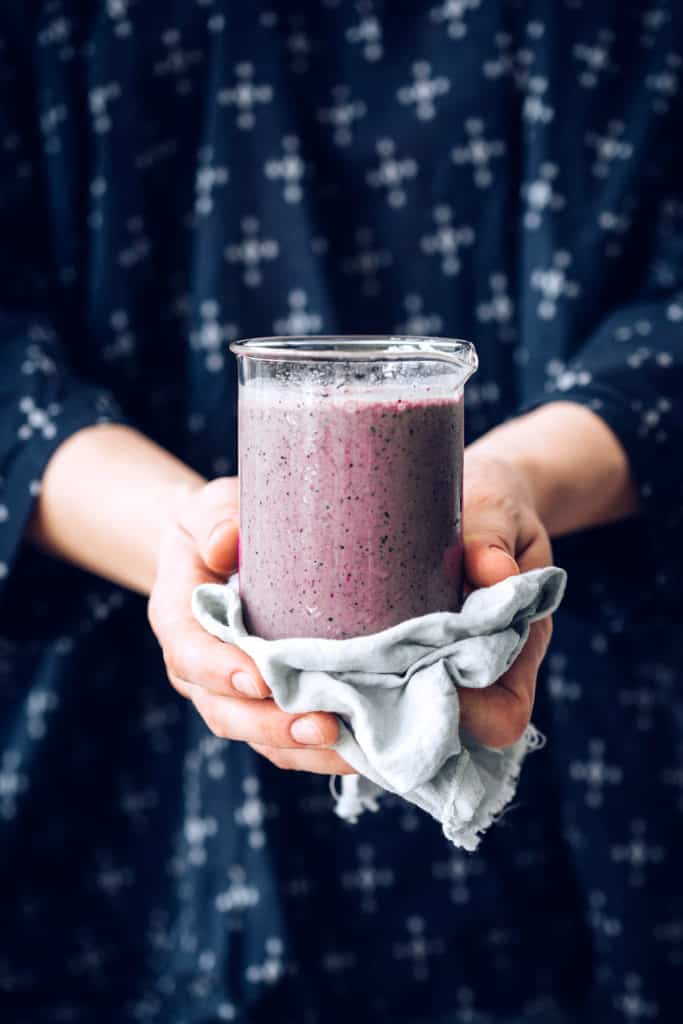 Vegan Grape Smoothie Recipe
Ingredients
1 cup almond milk unsweetened
handful of frozen grapes
handful of spinach
1⁄2 banana
2 tablespoons peanut butter or almond butter
Instructions
This recipe serves one smoothie equaling about 2 cups. Add almond milk, frozen grapes, spinach, and banana slices into the blender. Scoop the peanut butter or almond butter into the mixture. Blend until whipped and smooth.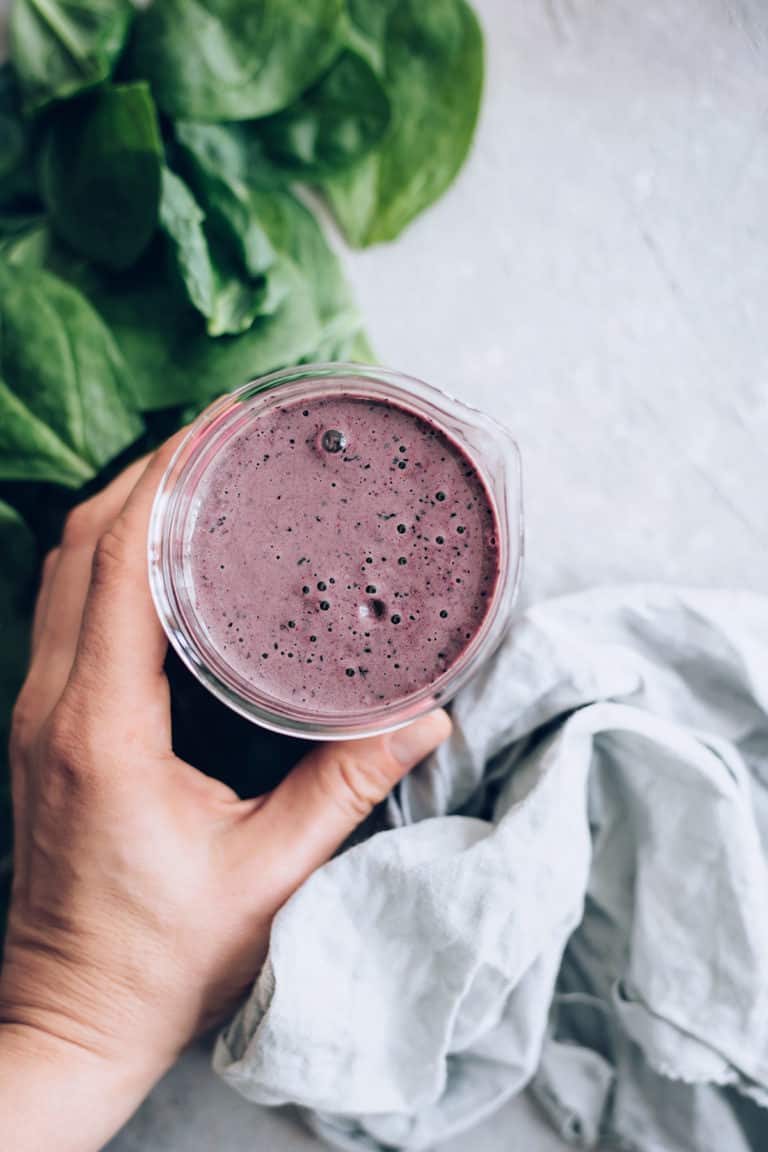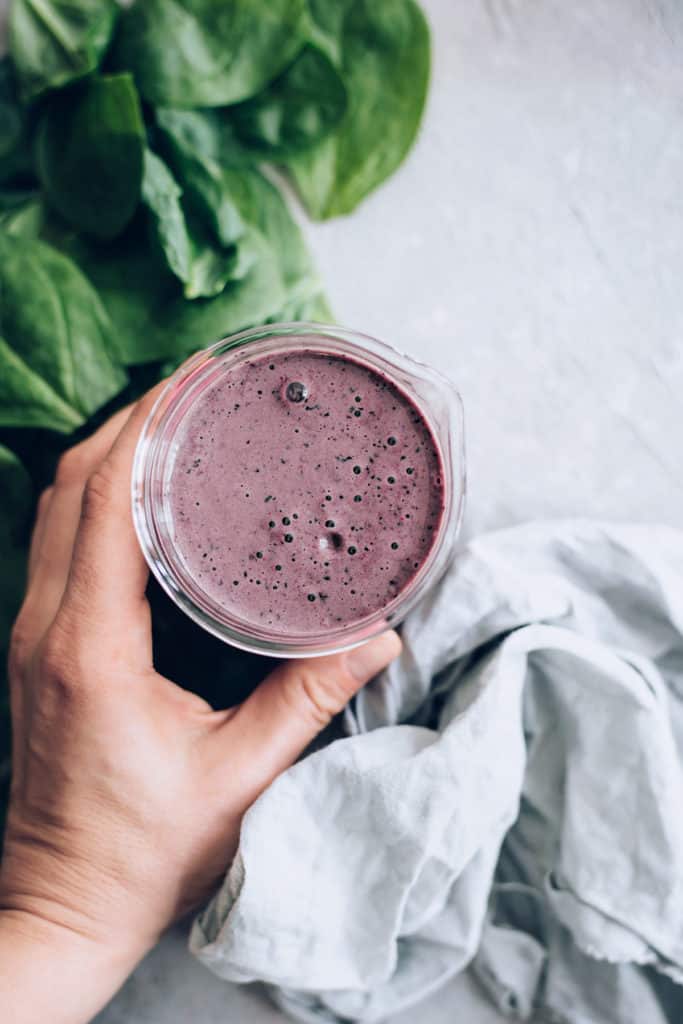 Photos by Ana Stanciu
30