The abundance of fresh produce in summer makes feel so grateful! In fact, I'm so tempted by all the fresh goodies from the farmer's market that I often buy more than I need.
If you've ever had strawberries rotting on the counter or spinach wither in the back of your fridge, you know what I mean. That's super wasteful, but I still can't help from buying fresh fruit and veggies when they're in season.
One thing I learned is that the better I store fresh produce, the longer it holds (here is a useful guide for that). Another thing I learned is that the freezer is my friend.
So when I "accidentally" bought more grapes than my family can eat in one sitting, I decided to freeze them in order to preserve their taste and health benefits. But what makes grapes so healthy, you ask?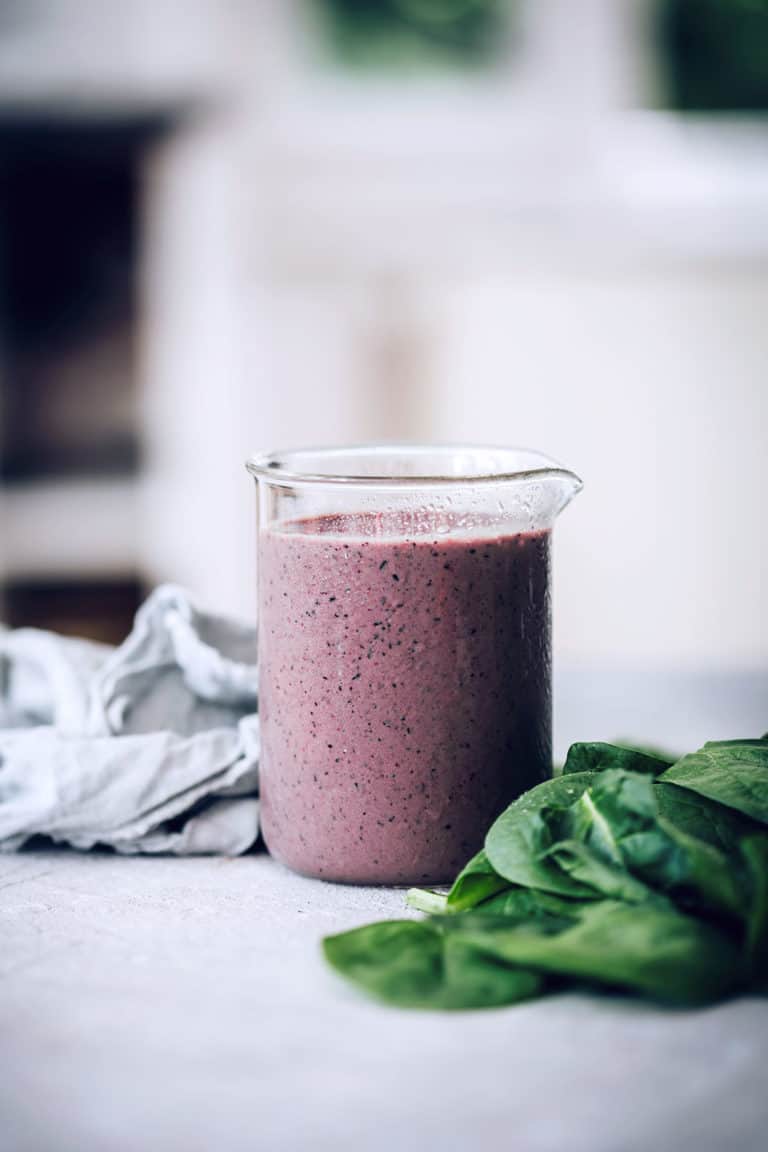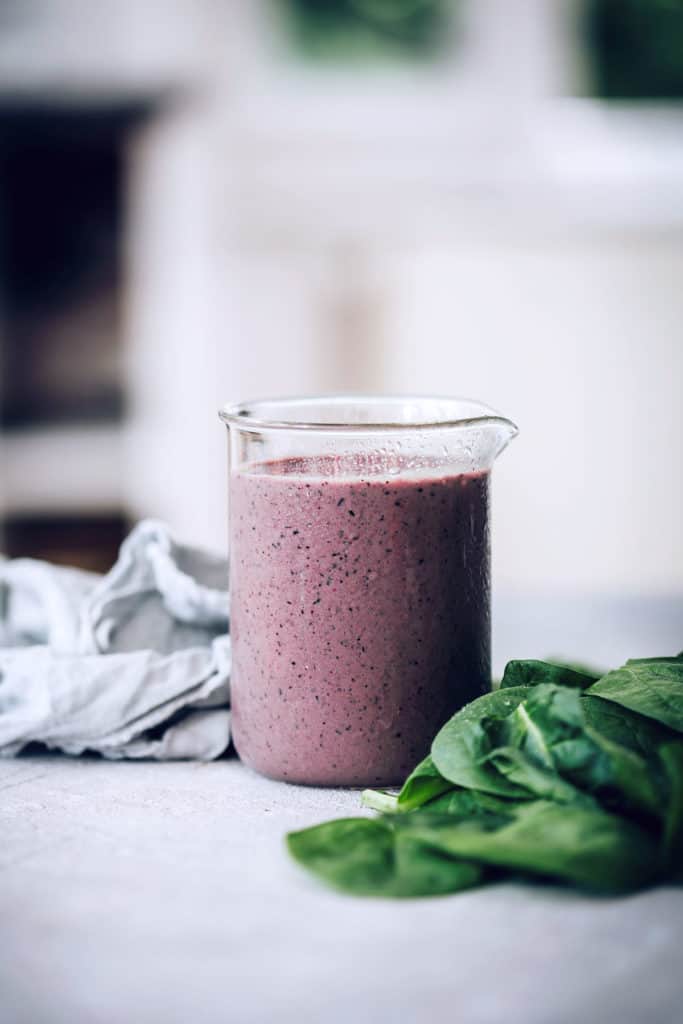 Key Beauty Ingredient: Grapes
Skin Benefits of Grapes
Grapes have been recognized since ancient times as a food of the gods, a fruit that promotes beautiful, youthful skin. Loaded with vitamins K, C and B6, potassium, copper, electrolytes and minerals, grapes are also abundant in the phytonutrients carotene, lutein and zeaxanthin, all of which are powerful antioxidants [source].
Grapes are an excellent source of nutrients to protect your skin's overall, long term health, containing good quantities of fiber and protein; and they might help lower cholesterol, according to one study [source].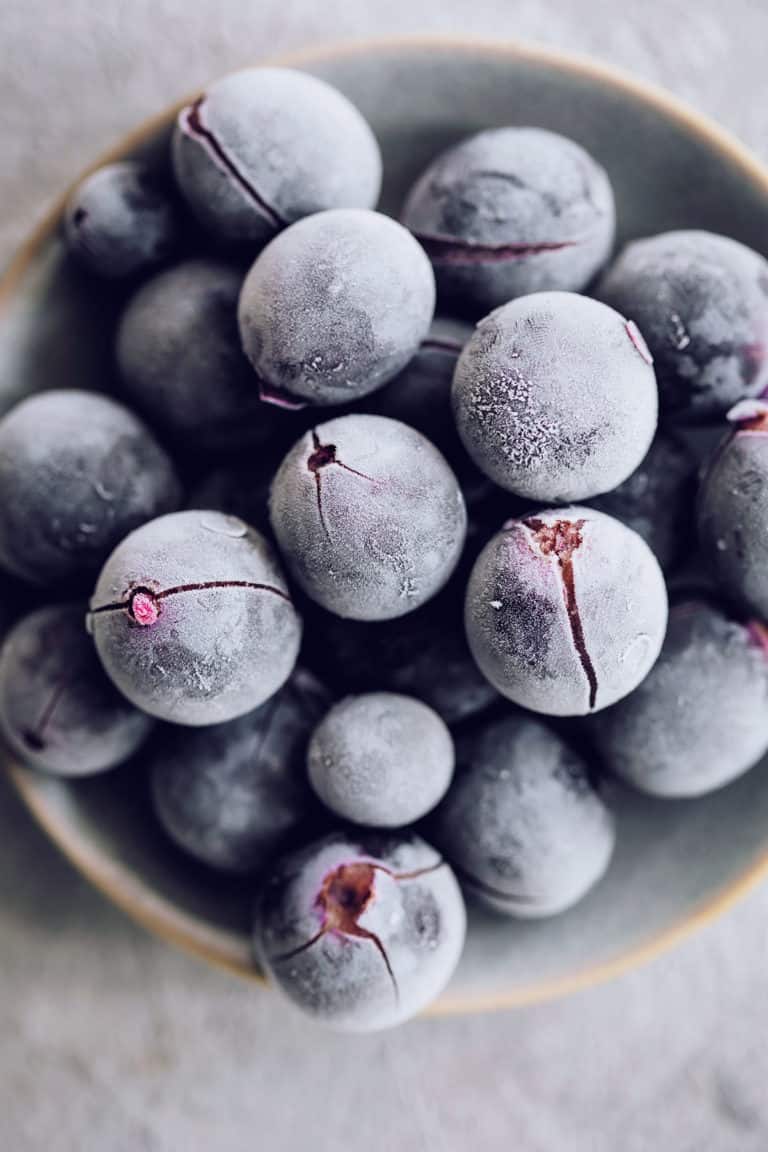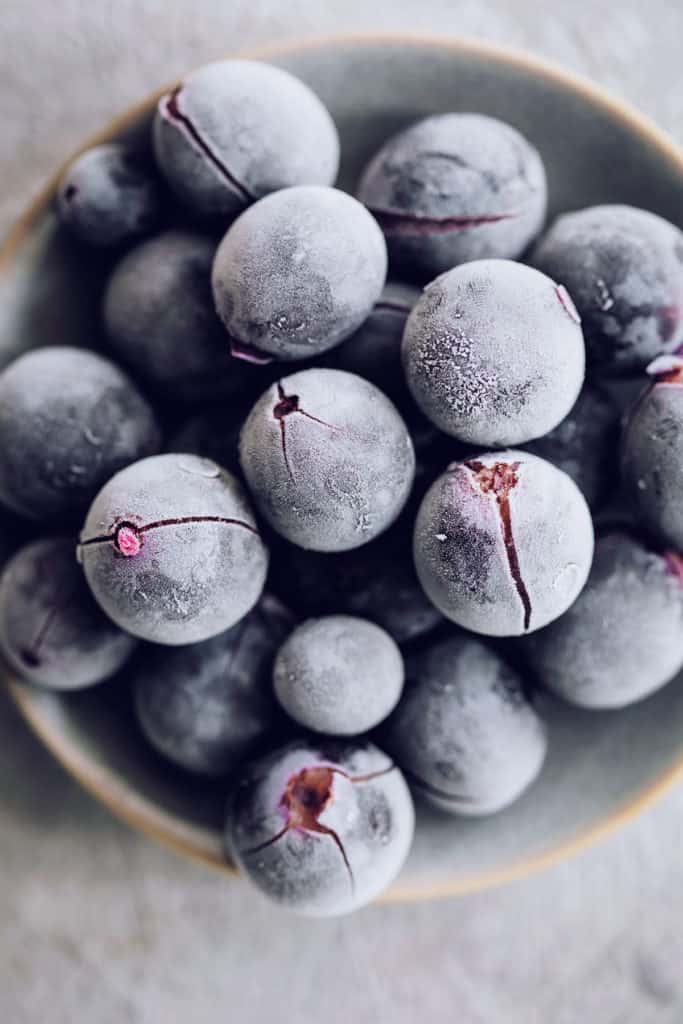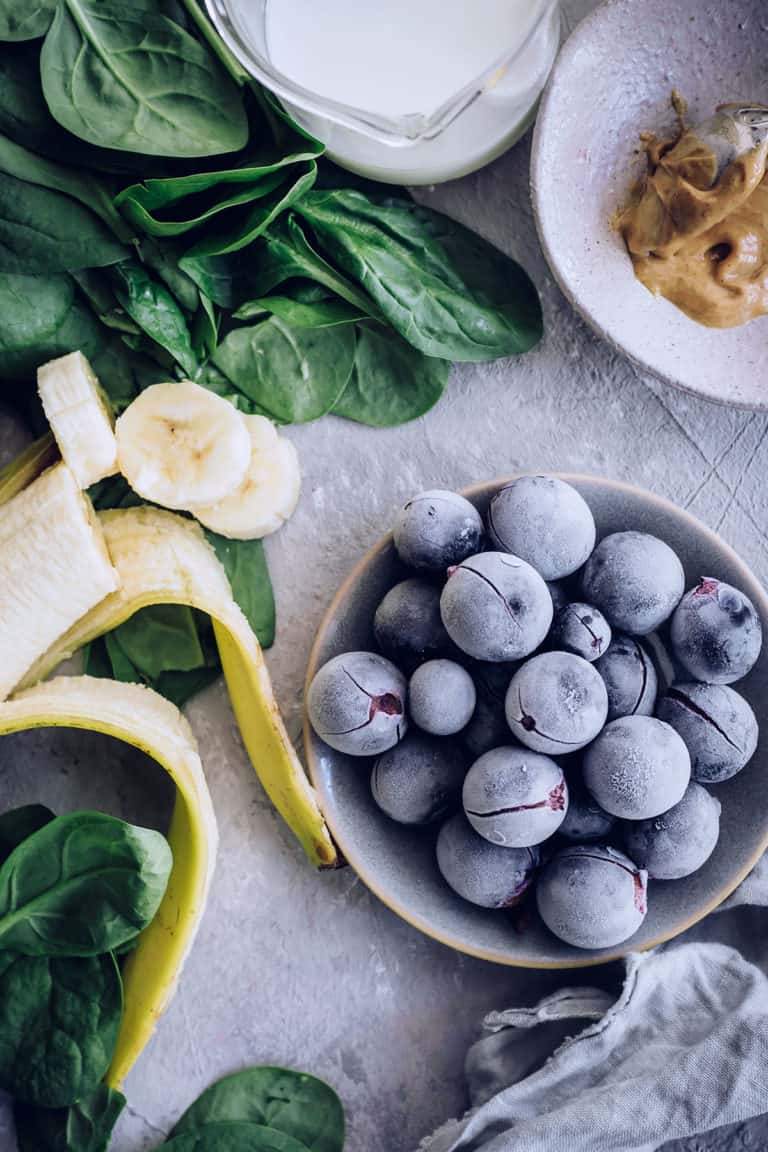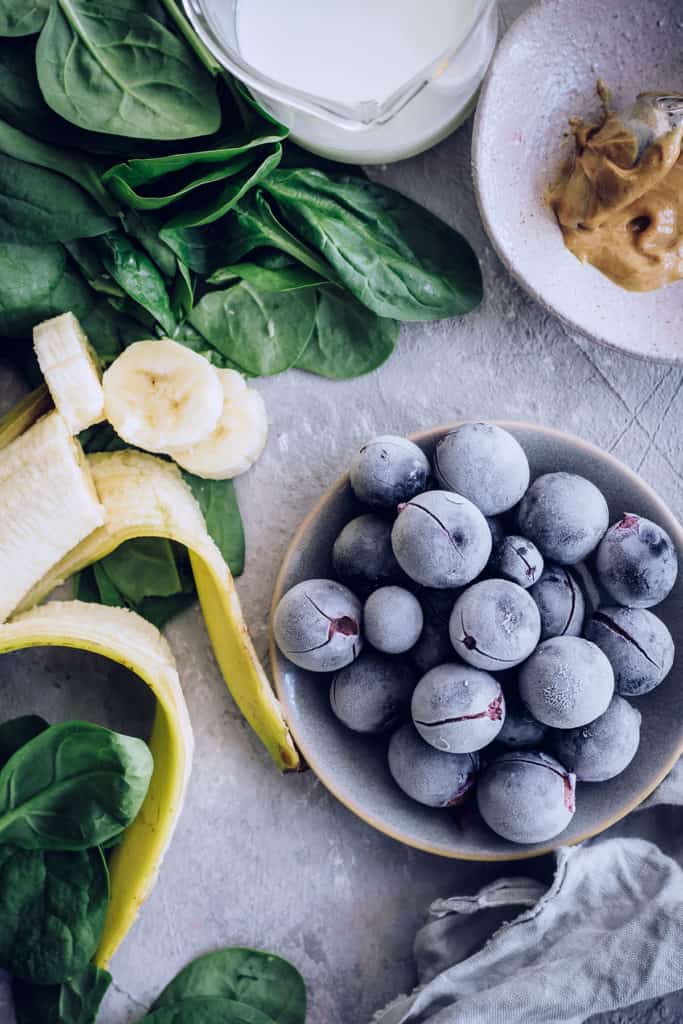 Frozen grapes are a great addition to any smoothie and can also be used as an easy substitute for ice cubes. Simply add a handful to a water pitcher (with some lemon and herbs if you want), and you've got a tasty infused water to keep you hydrated all day long.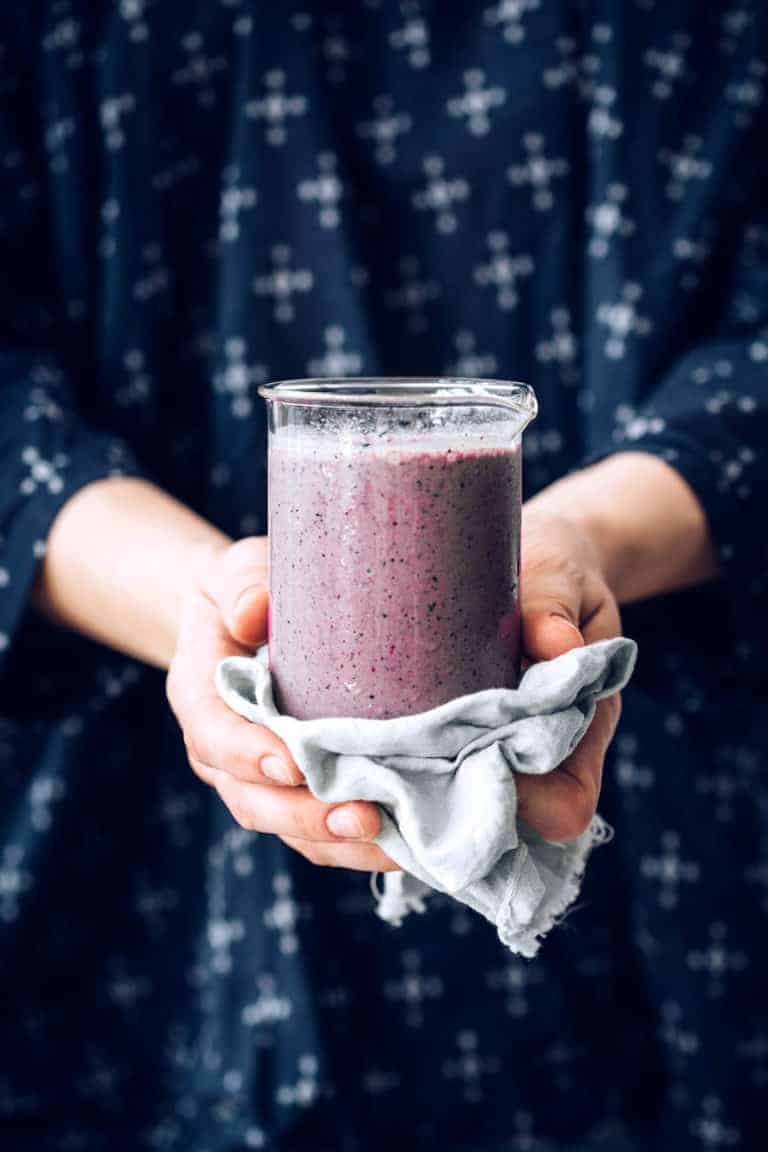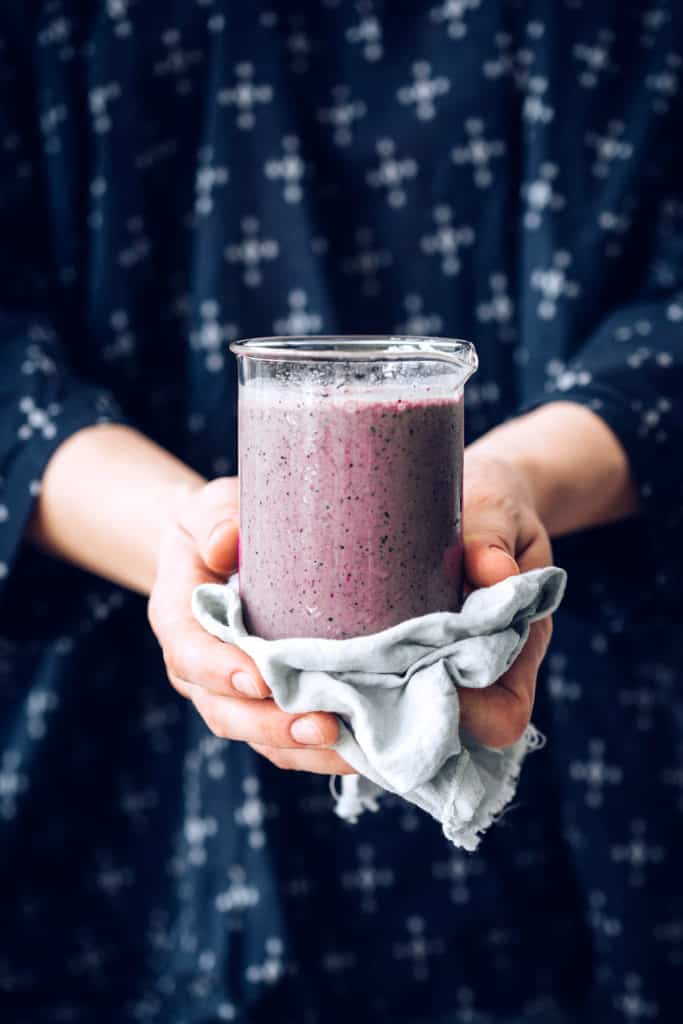 Vegan Grape Smoothie Recipe
However, combining grapes with spinach and banana for this smoothie creates a surprisingly mild flavor that packs a nutritional punch for the health and beauty of your skin. Add your favorite peanut or almond butter for a a touch of sweetness, and your beauty-boosting breakfast on-the-go is ready.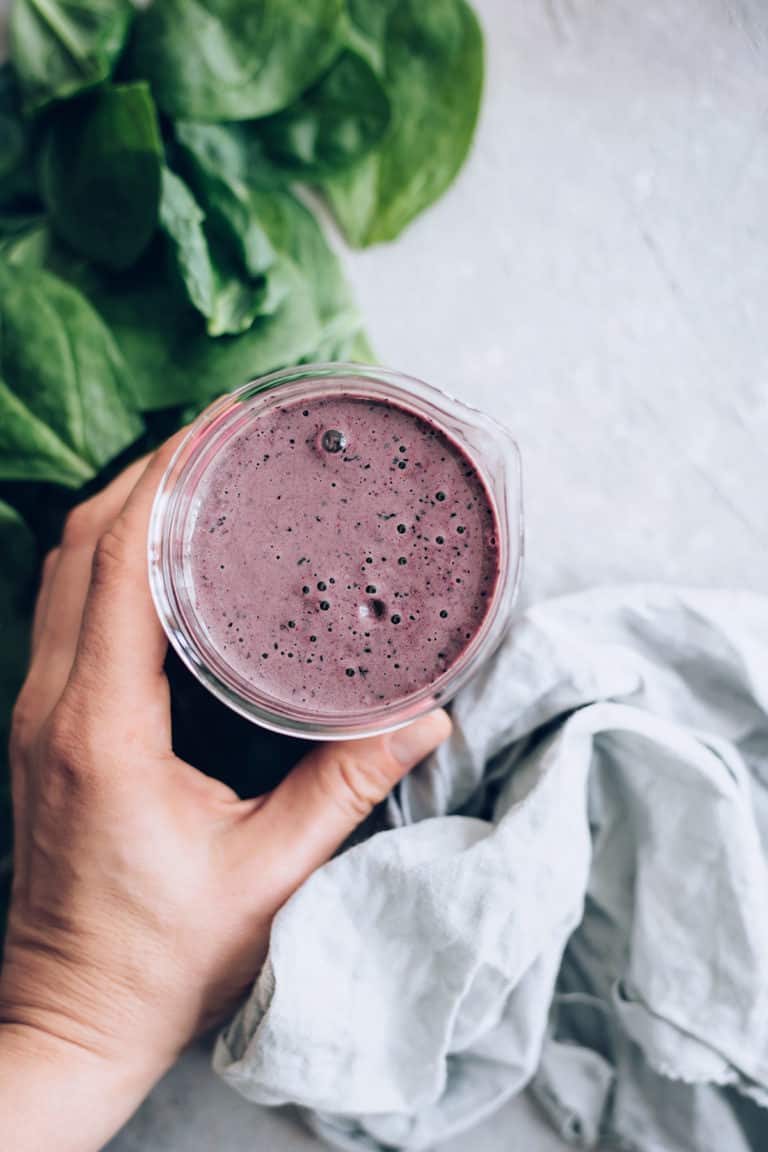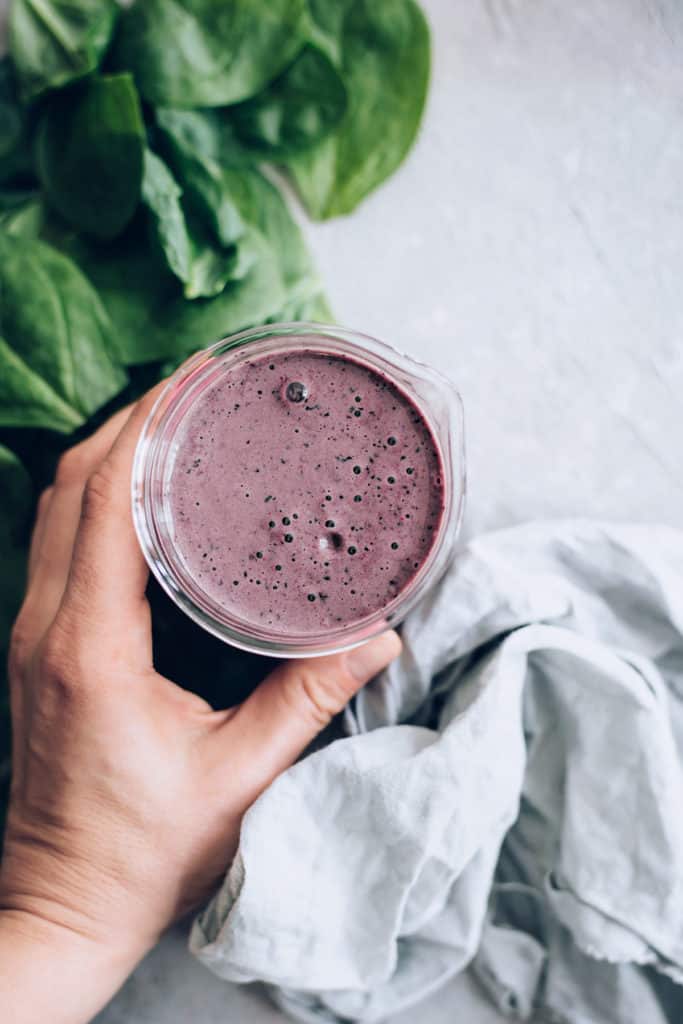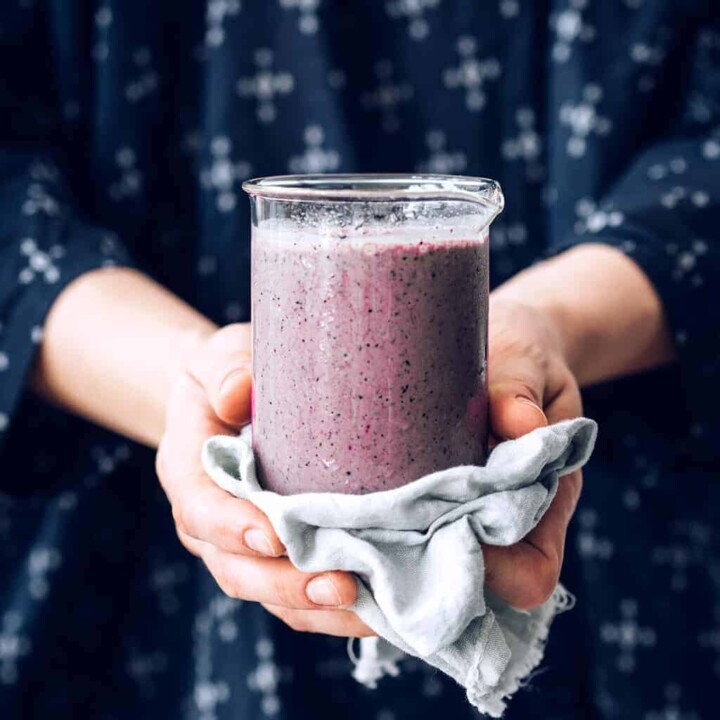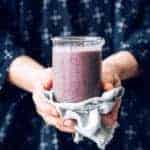 Print Recipe
Gorgeous Skin Grape Beauty Smoothie
Combining grapes with spinach and banana in this beauty smoothie packs in nutrients for beautiful skin.
Ingredients
1

cup

almond milk unsweetened

handful of frozen grapes

handful of spinach

1⁄2 banana

2

tablespoons

peanut butter or almond butter
Instructions
Add almond milk, frozen grapes, spinach, and banana slices into the blender. Scoop the peanut butter or almond butter into the mixture. Blend until whipped and smooth.
Notes
This recipe serves one smoothie equaling about 2 cups.
Feel free to double or triple the recipe to feed the whole family. 
Nutrition
Serving:
1
g
|
Calories:
627
kcal
|
Carbohydrates:
42
g
|
Protein:
15
g
|
Fat:
64
g
|
Sodium:
196
mg
|
Potassium:
1222
mg
|
Iron:
8
mg
Photos by Ana Stanciu
55