I love a good cocktail when I'm out with friends, or a glass of wine at the end of a long day, but I've definitely noticed as I get older that I sure can't drink as much as I used to. Or if I do, I suffer the consequences!
To make matters worse, whether you're drinking beer, wine, or cocktails, alcoholic drinks tend to pack a hefty caloric punch.
While carbohydrates and protein both provide 4 calories per gram and fat provides 9 calories per gram, alcohol holds a middle position with 7 calories per gram. And those calories add up! Of course it will vary from drink to drink, but here's a general breakdown of what some typical drinks look like, calorie-wise:
A 5oz glass of red wine – 125 calories
A 5oz glass of white wine – 130 calories
A 12oz beer (lager) – 180 calories
A 12oz beer (stout) 210 calories
One oz of vodka – 65 calories
One oz of gin – 65 calories
One oz of rum – 65 calories
One oz of bourbon – 65 calories
Spirits definitely contain fewer calories than beer or wine do, but depending on how you drink them, they can still add up quite a lot. For example if you're mixing up a sugary cocktail like a pina colada, by the time you've added pineapple juice and coconut cream to sweetened rum, you're looking at around 350 calories per drink, which is like eating a bakery muffin.
So what's a health-minded, cocktail-loving lady to do? Don't worry, we've got your back with some simple swaps, delicious recipes, and tips to keep in mind when you're in the mood for a drink.
1. Skip the pre-made mixes
Pre-made mixes for cocktails like margaritas are super convenient, but they're usually packed with sugar. Instead, opt to make your own.
Try this Fresh-Pressed Cucumber Lime Margarita, which is not only incredibly fresh tasting, but free from refined sugar. It's hydrating, thanks to the cucumber, and also full of antioxidants. We also love making a Pina Colada with Coconut Water instead of coconut milk for a much lighter cocktail.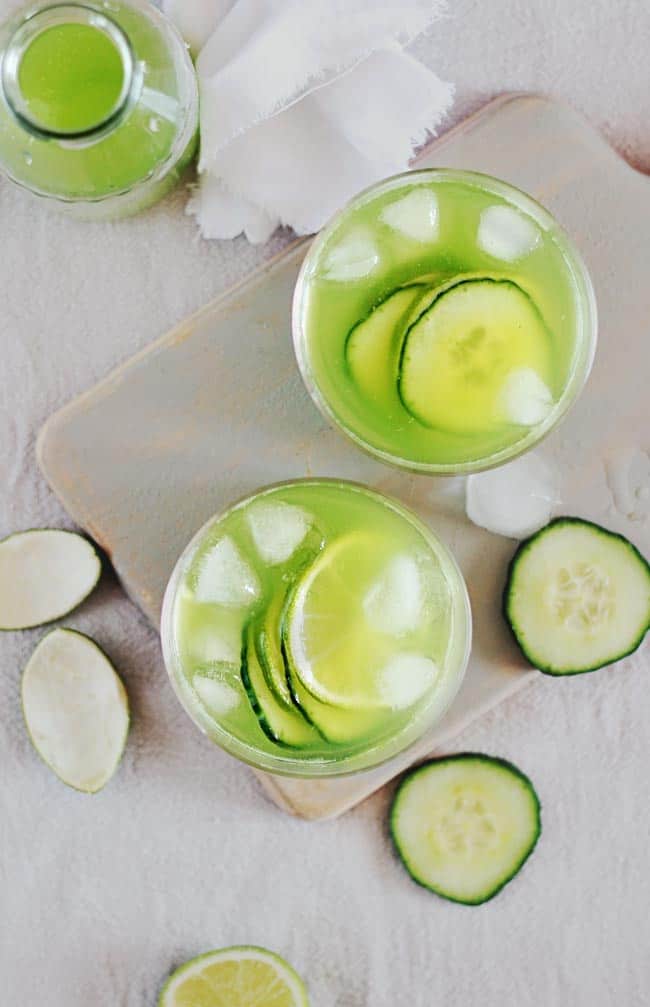 2. Add fruit
Replacing sweet mixers with fresh fruit is a great way to make a healthier cocktail. For example, we love frosé as much as the next gal, but these Fruity White Wine Slushies pack in a TON of fruit and herbs along with the wine, making it a much healthier choice. We also love this fruit-packed Summer Sangria with pineapple and mango.
As an added bonus, the fruit provides a good amount of fiber, which is great for your gut and helps to fill you up a bit more than just a straight cocktail would.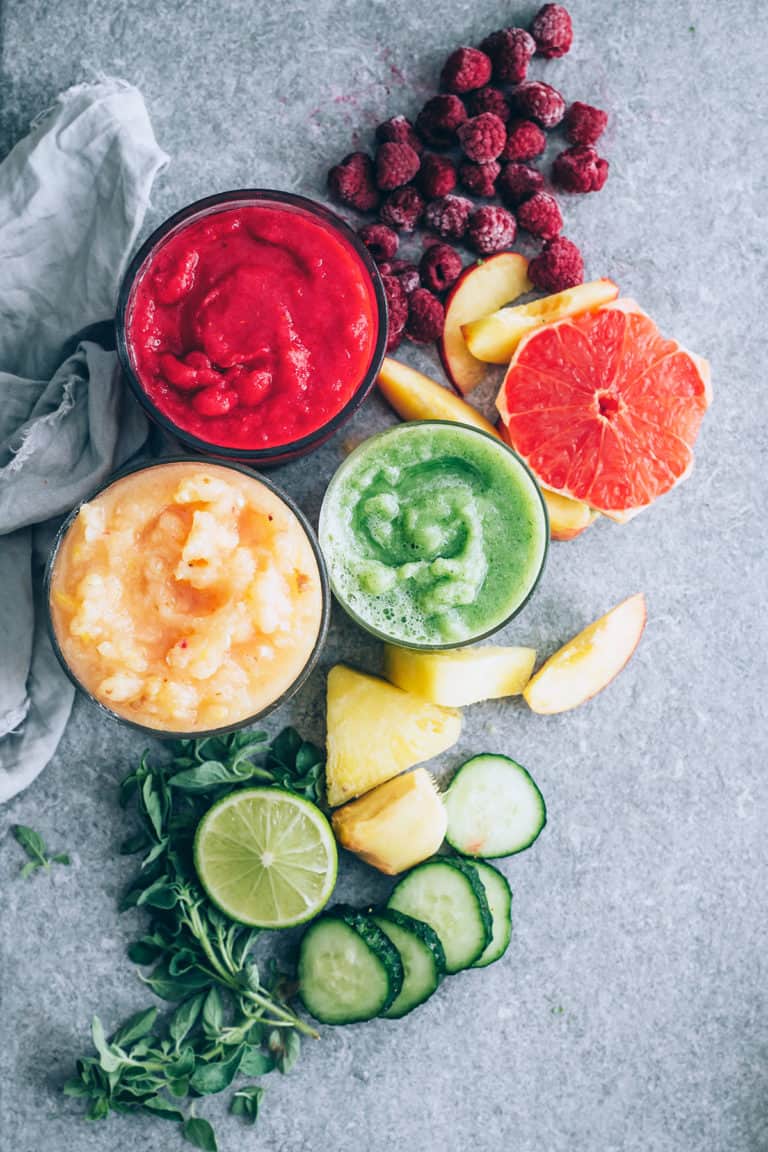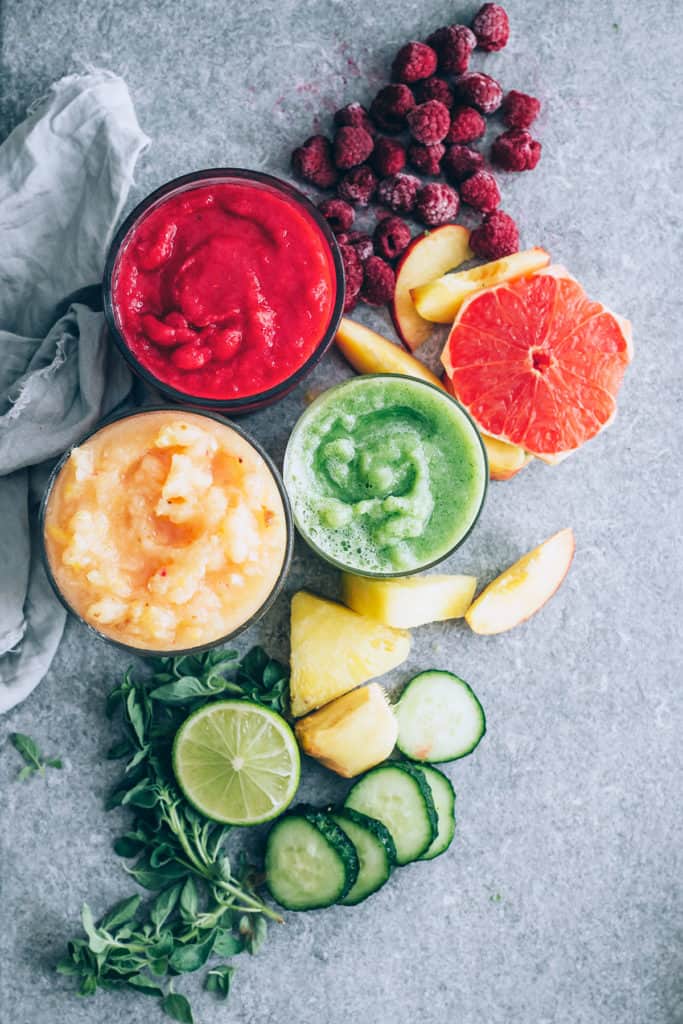 3. Dilute the mix
Diluting your cocktail with something healthier is a great way to reduce the calories. For example, this Grapefruit Champagne Cocktail mixes the champagne with fresh grapefruit juice which cuts down on both the alcohol and the calories.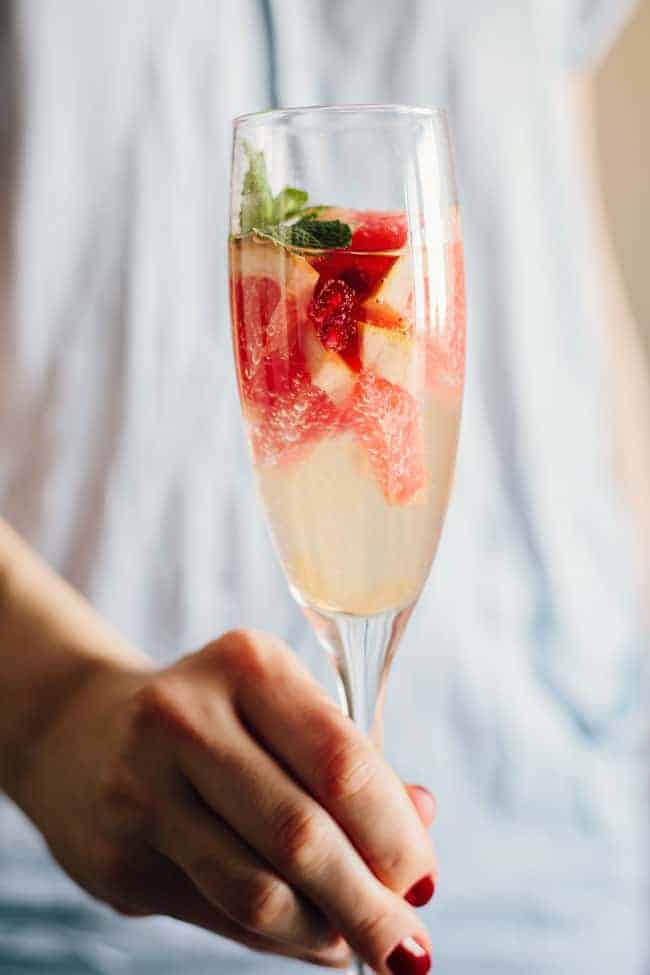 You can also dilute soda and other common mixes. For example, if you're making a classic Moscow Mule, which calls for ginger beer, dilute the ginger beer with plain soda water to reduce the overall amount of sugar (and calories) in the cocktail.
4. Avoid sweet liqueurs
Sweet liqueurs like Irish Cream, Kahlua, and Amaretto are delicious, but so, so sugary. We recommend either avoiding cocktails that contain these ingredients, or thinning them out.
You can also try making your own liqueurs at home with less sugar than they normally contain. Try our White Russian made with DIY Kahlua, for example.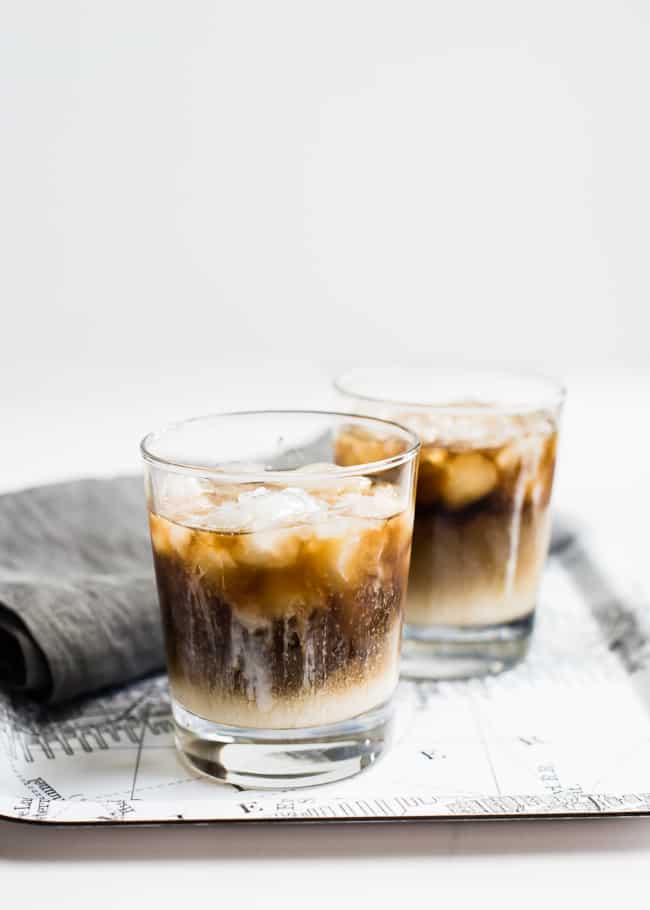 5. Add probiotics
Mixing up a probiotic cocktail doesn't cancel out the alcohol by any means, but you can feel good about making a slightly healthier choice. We love this Peach Basil Kombucha Sangria or these tasty Probiotic Cocktails.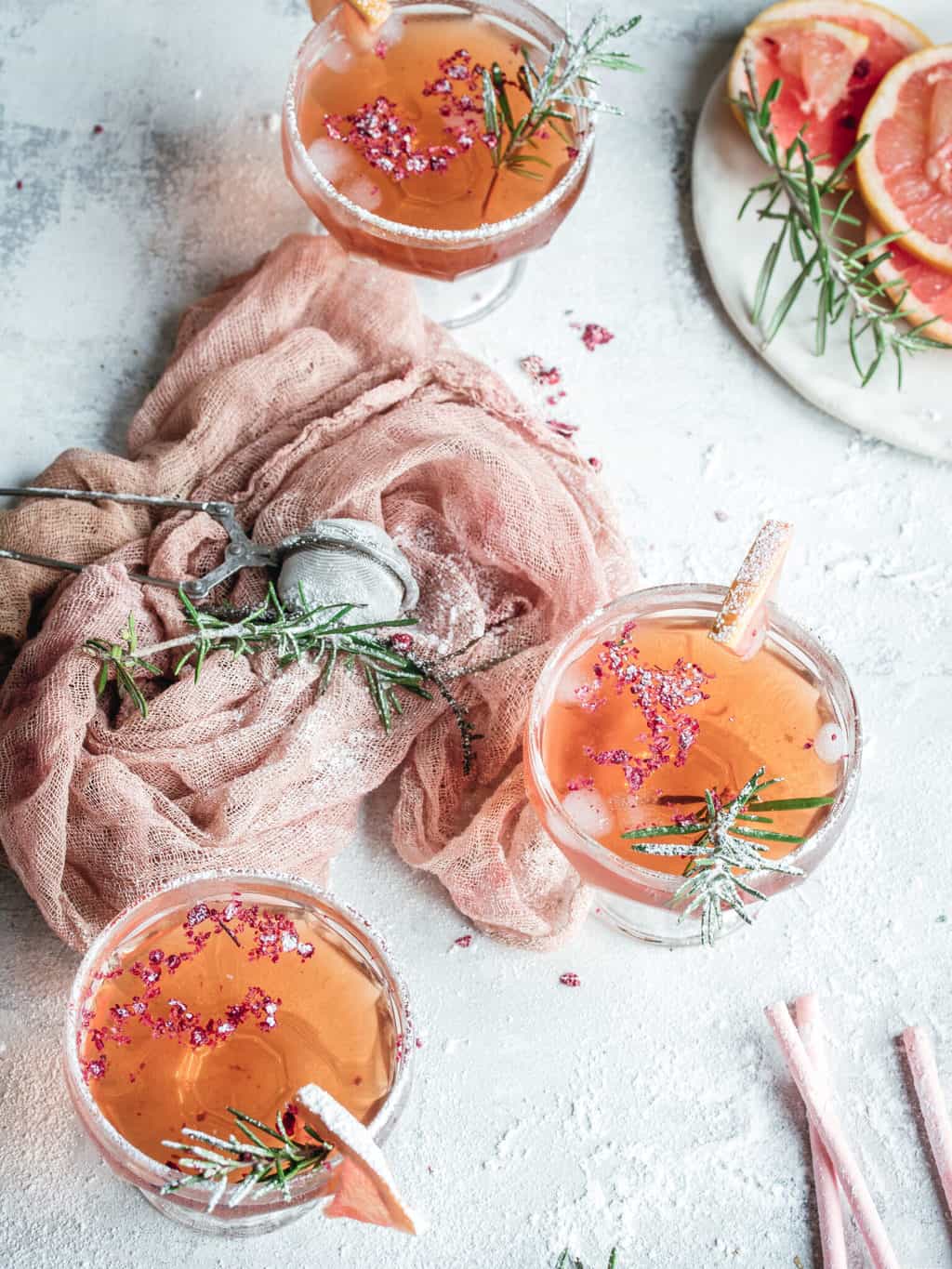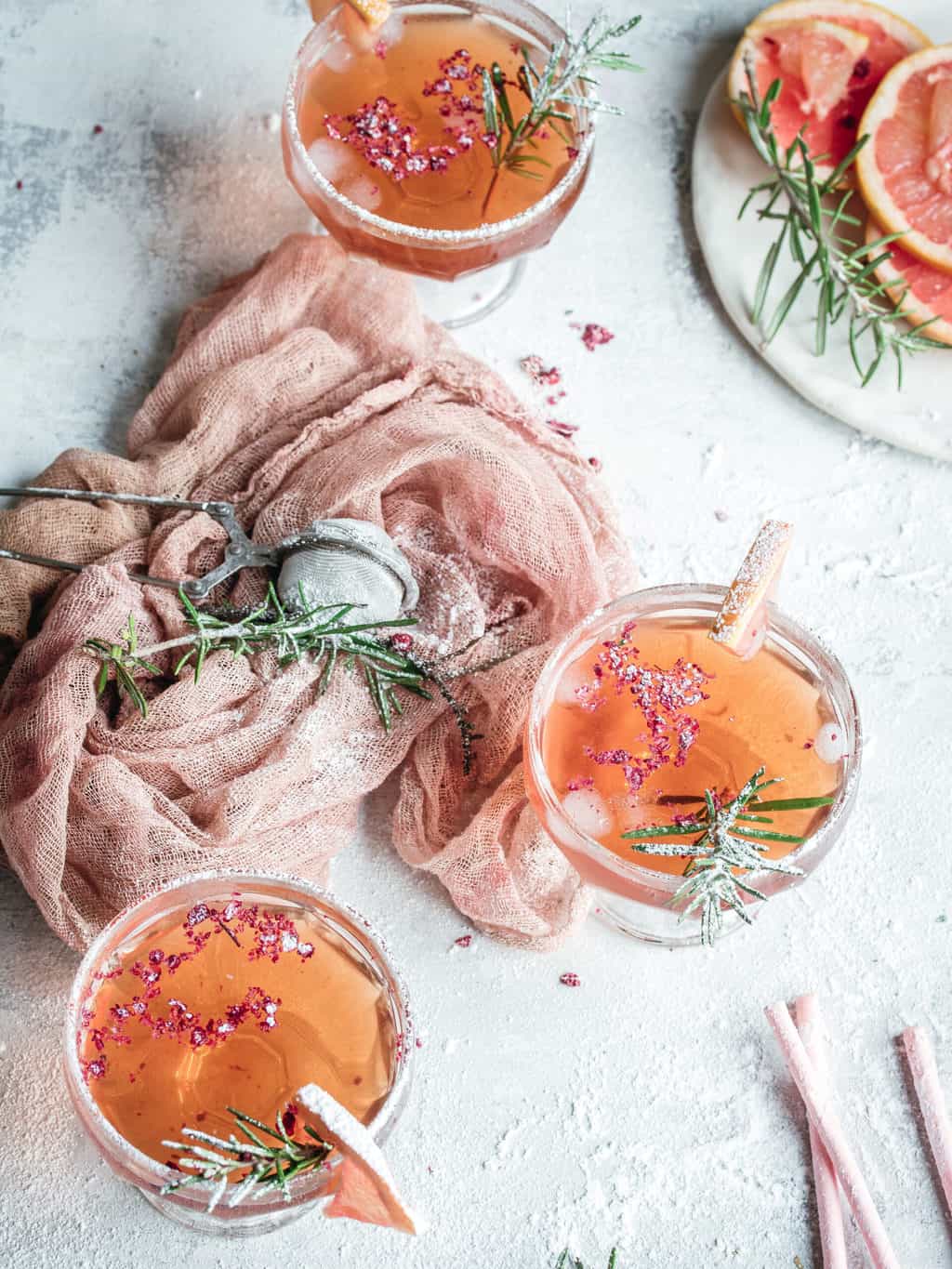 6. Opt for Mocktails
Of course, the healthiest way to enjoy your drinks is without any alcohol at all! The good news is that it's easy to make mocktails so delicious that you won't even miss the booze – we promise!
It's often simple to make an alcohol-free drink by simply skipping the booze, or replacing it with a bit of soda water. Alternately, you can try our Alkalizing Blackberry Cider Fizz Mocktail, or check out these 7 Non-Alcoholic Drinks.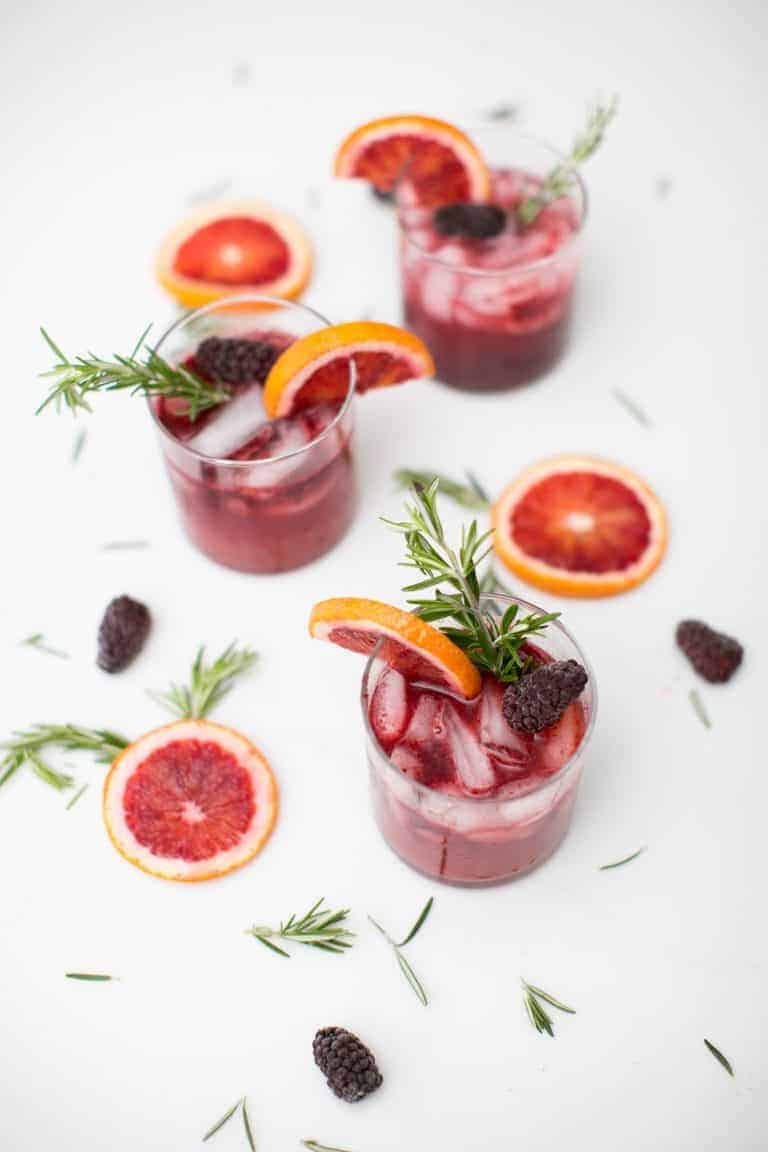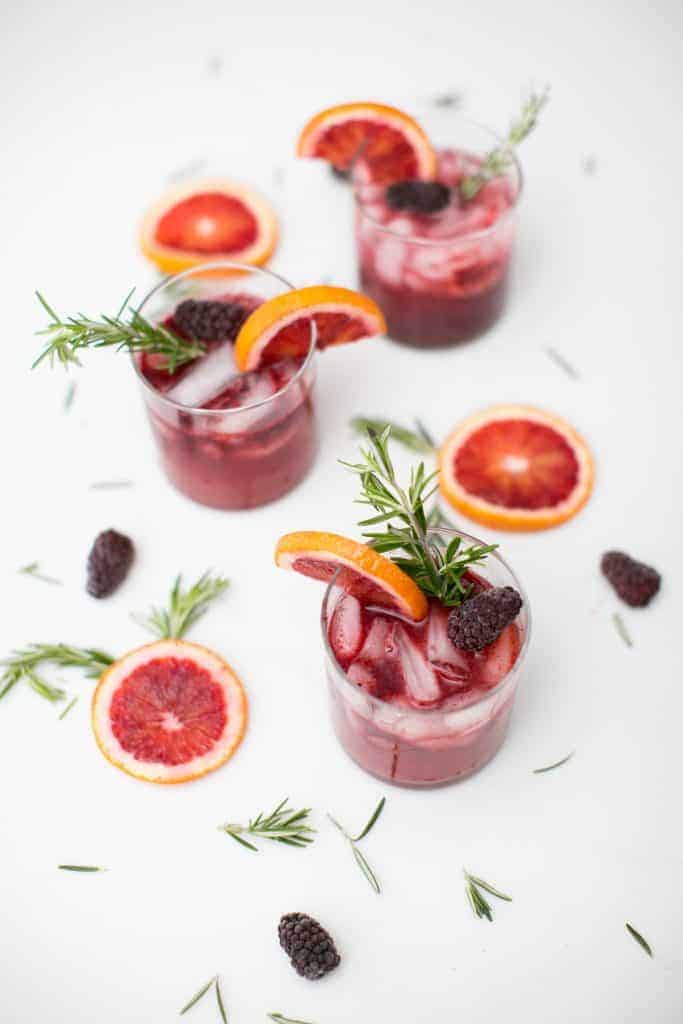 12