The science of pH is an interesting and helpful measurement to understand for beauty and skincare. The range of pH is from 0-14, the lower the number the more acidic the pH is, with 7 being neutral. The higher the number above 7 indicates the level of alkalinity.
Our skin's pH is usually between 4.5-5.5, which is slightly acidic. This helps our skin fight off surface bacteria. Our scalp has a pH usually between 4-7. The common problem with homemade shampoos is that the pH tends to be extremely alkaline due to the soap (usually Castile soap), with levels around 10-11.
This alkalinity can soften the hair, but it also shocks the scalp, and it can take days for the scalp to recover to its normal pH level. And if you shampoo daily, your scalp doesn't even have the opportunity to recover to it's natural pH level.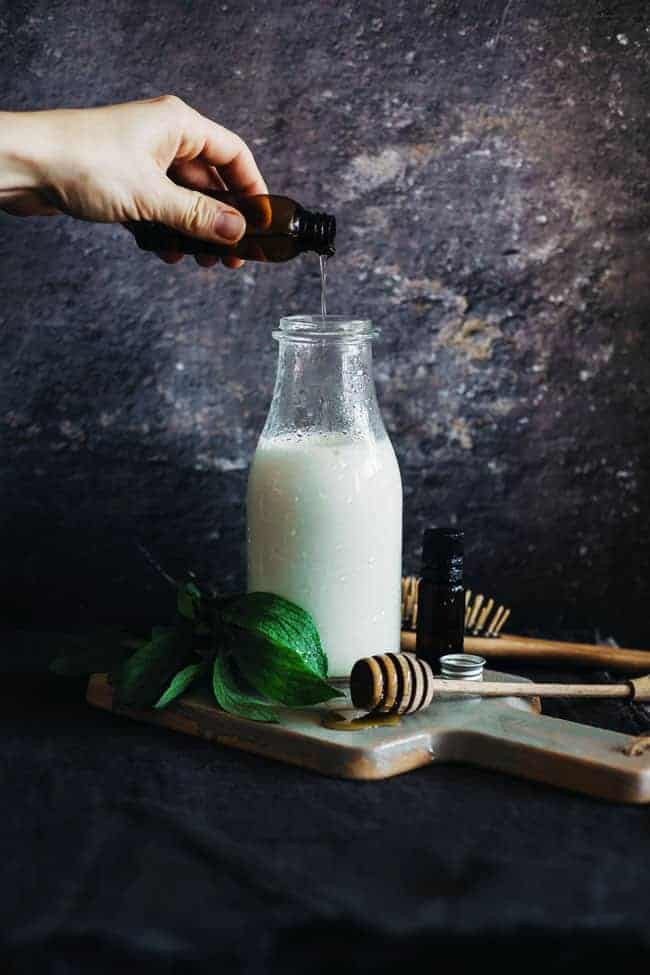 If you're washing your hair daily, you might want to start slowing down on the frequency and start training your hair. Shampooing too frequently can strip the healthy oils from your hair and scalp.
Start by washing your hair every other day (dry shampoo can really help!), and then ideally stretch it to every third day, which is optimal for both hair and scalp health. Some extend hair washing even more than three days, with once weekly washings commonplace.
pH Balanced Shampoo
This recipe for a pH balancing shampoo should be slowly integrated into your hair washing routine. You can start by using it once a week, and then eventually incorporate it into use every time you wash your hair.
pH Levels of Ingredients
Raw honey has antibacterial properties and is nourishing and gentle.
Sweet almond oil is great for breaking down dead skin cells at the base of the scalp and is rich in vitamin E, potassium and magnesium.
Coconut milk: pH of 6.0-7.0
Coconut milk nourishes the hair while also detangling and conditioning.
Optional: Aloe vera gel: pH of 4.5
If you struggle with dandruff you can add in 1 teaspoon of aloe vera gel to help with flakes. Aloe is also beneficial for unclogging hair follicles on the scalp.
Just remember that this shampoo will not lather because it does not contain soap. But it will balance the scalp, remove dead skin cells, and nourish your hair. Use your fingertips to massage the shampoo into the hair and scalp to gently cleanse and break up dirt and product buildup.
FAQs on Shampoo & Hair Health
How often should I shampoo my hair?
The answer to this will vary depending on several factors such as hair type, where you live, the products you use, and your daily habits. Many people cannot fathom a day without washing their hair.
They might sweat through their scalp when they workout, they might have clogged hair follicles, or they might produce excess oil. Others can easily go 7-9 days without washing their hair due to dryer hair properties, a temperate climate, or lack of sweat/heat on their scalp.
Why should I wash my hair less often?
The benefits of washing your hair less often has much to to do with what happens after you wash your hair. Blow drying, flat irons, and all the heat applied to the hair during the styling process is damaging. An added benefit is the money saved on hair products that naturally happens when you need less of them.
What else can I do to boost the health of my hair?
Incorporating a silk pillowcase can retain moisture on hair, reduce frizz and breakage, and help overall smoothness. Adding the vitamin biotin into your daily diet is believed to improve hair and nail growth.
Do you have a favorite shampoo or conditioner you use regularly that is pH balanced? Would you try to make your own?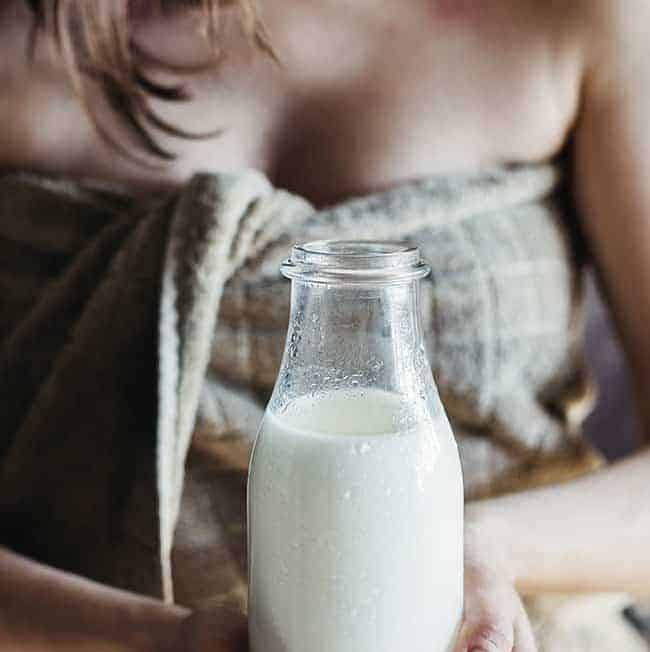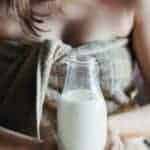 Print
pH Balanced Shampoo
A ph balanced shampoo with honey and coconut milk that gently cleanses the scalp, removes dead skin cells and nourishes hair.
Equipment
Medium bowl

Glass jar with lid
Instructions
Whisk together all of the ingredients in a bowl.

Store at room temperature or in the fridge. Shake well before each use.

To use, pour a small amount in your hand and use your fingertips to massage the shampoo into the hair and scalp to gently cleanse and break up dirt and product buildup.
Photos by Ana Stanciu
340