This is the time of year when winter starts feeling totally oppressive. At first, you're all, "Snow! Brisk weather! Holidays!" But in late January, you begin to count down the days until spring and curse the cold. You know what you need? Some comfort. Something warm. Something nourishing.
You need soup.
It's almost the weekend, so it's the perfect time to hunker down in the kitchen and make yourself a big pot of soup to get you through the work week.
11 Healthy Soup Recipes
And these recipes are the perfect soups to make—full of healthy ingredients, these are soups that will nourish your body and soul.
1. Creamy Vegan Cauliflower Soup with Garlic + Rosemary
If you're feeling a sniffle coming on, it's a good idea to skip dairy for a bit. And this soup harnesses the natural creaminess of cauliflower and pairs it with savory rosemary, garlic and parsley for a decadent, creamy soup that has no milk or cream.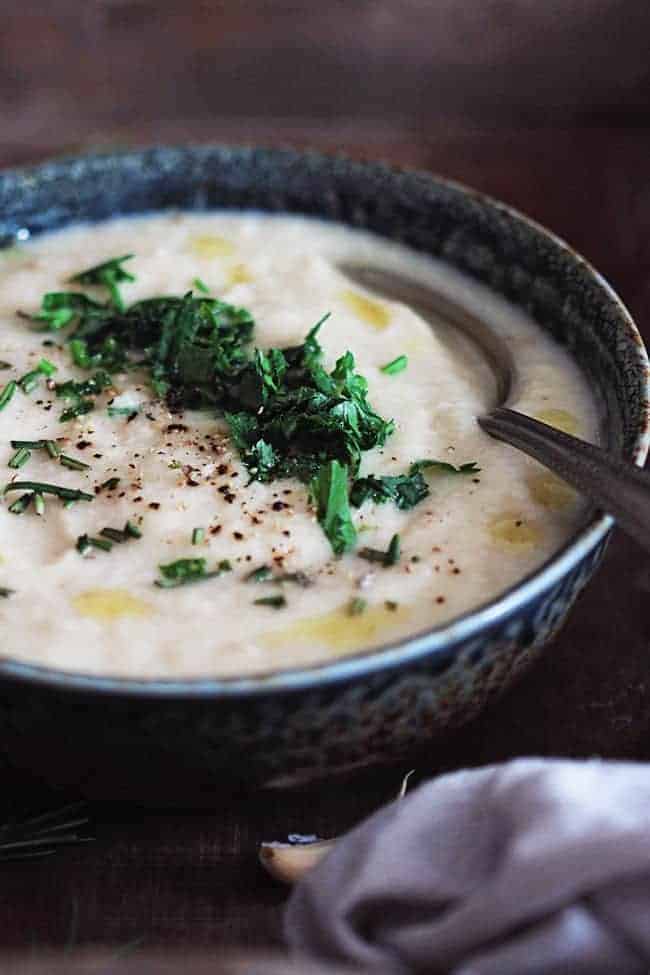 2. Wild Rice Portobello Soup
A recipe from Hello Veggie that will quickly become a family favorite. This Wild Rice Portobello Soup will also work with other types of mushrooms, like white mushrooms, cremini, or any assortment of wild mushrooms straight from the farmers market.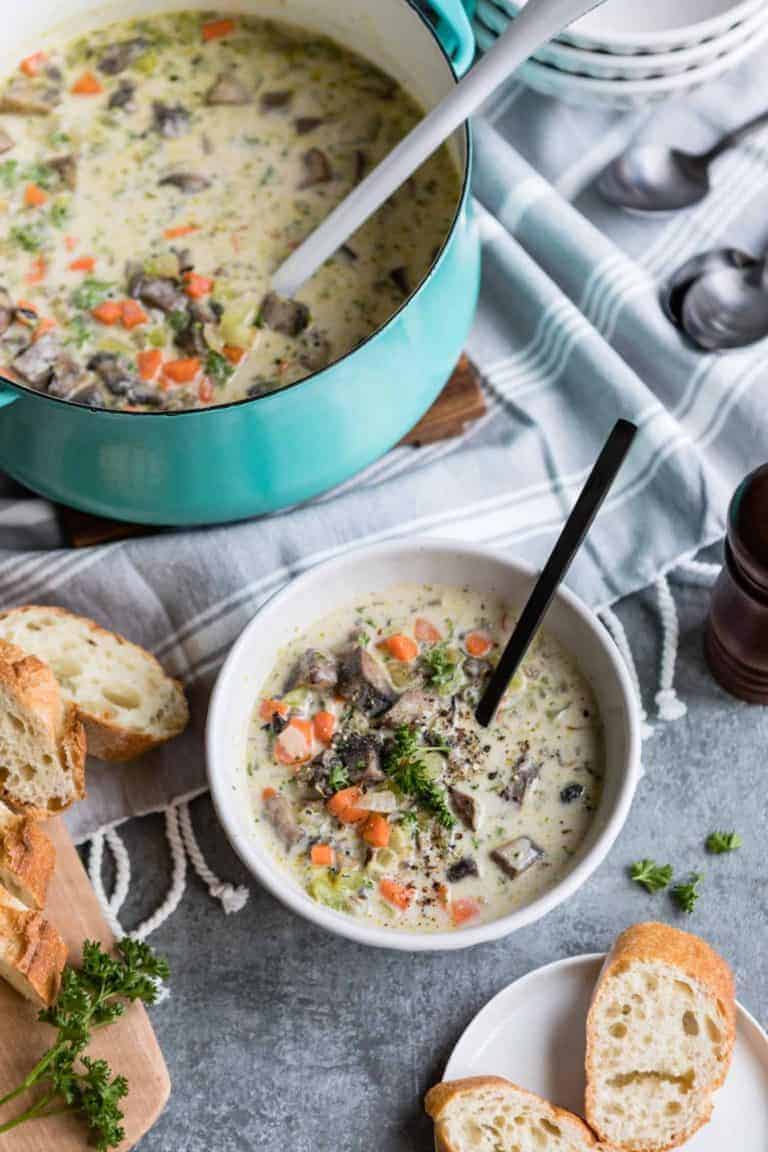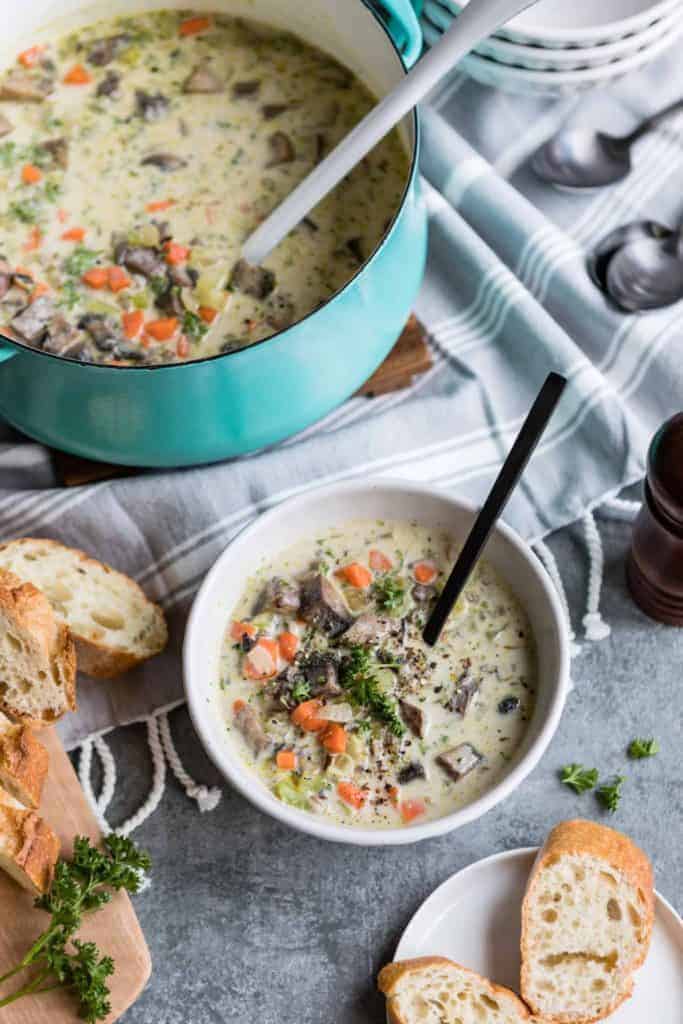 3. Carrot Soup with Turmeric and Ginger
Turmeric, ginger, coconut oil, seaweed, shiitake, aromatic herbs - they all boost the healing powers of this soup and help your body maintain a healthy balance.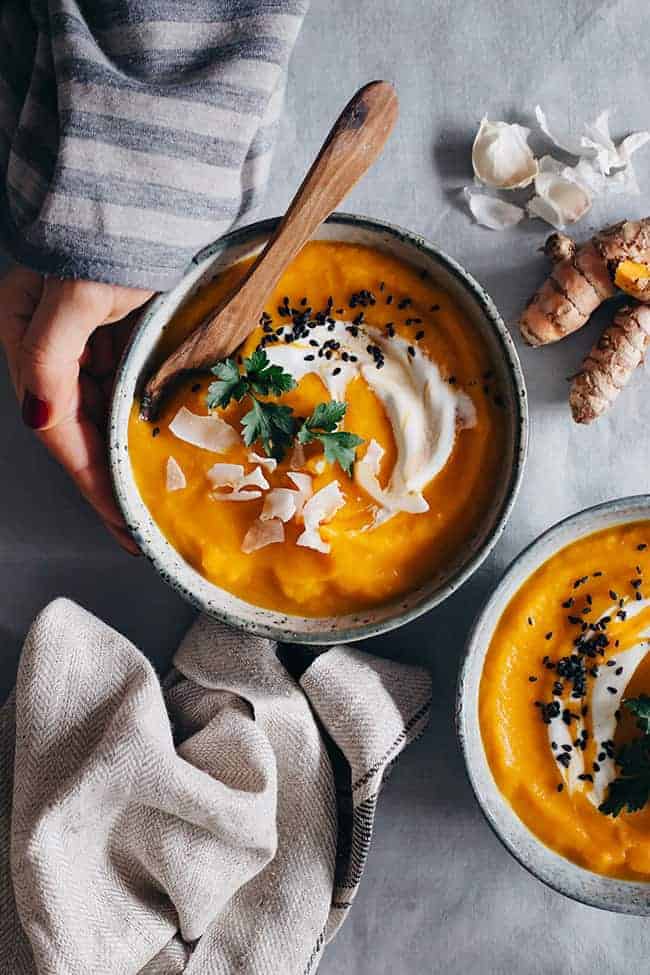 4. Khao Soi Soup
Inspired by a Thai classic soup, this Vegan Khao Soi Soup from Lazy Cat Kitchen is a meal-worthy soup full of spices, seasonal veggies and noodles in an delicious curry broth. It will definitely help break up any congestion!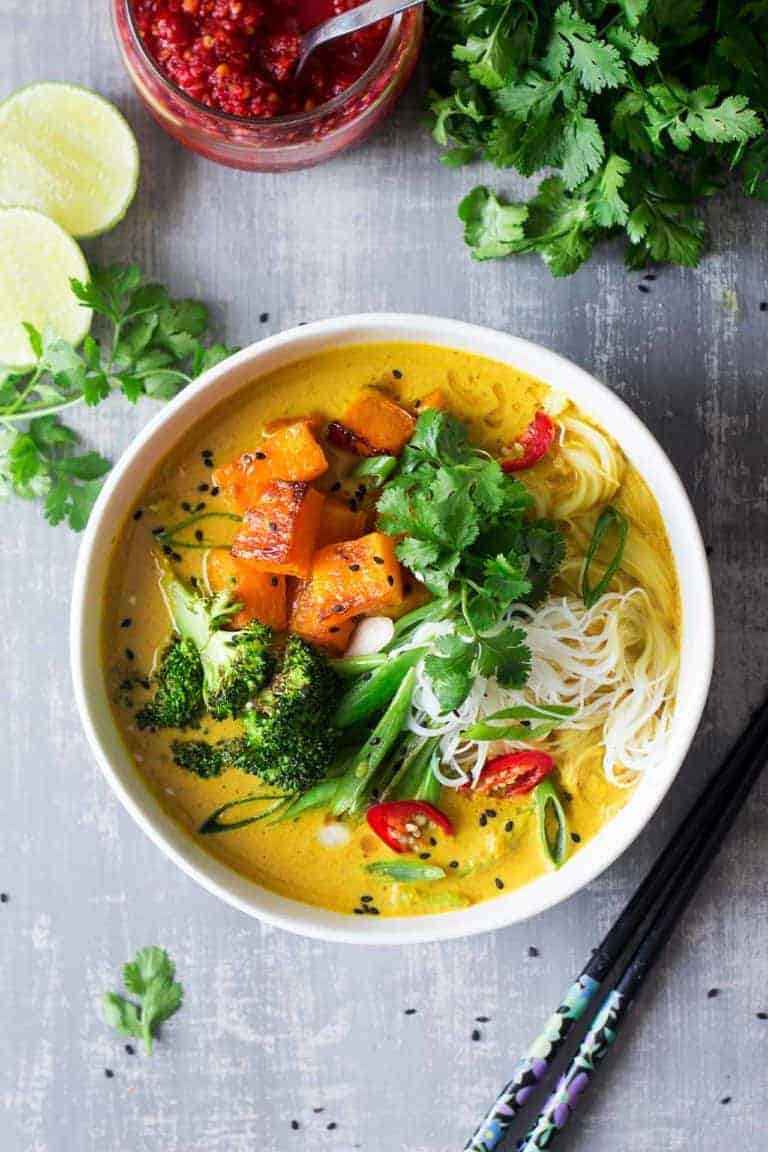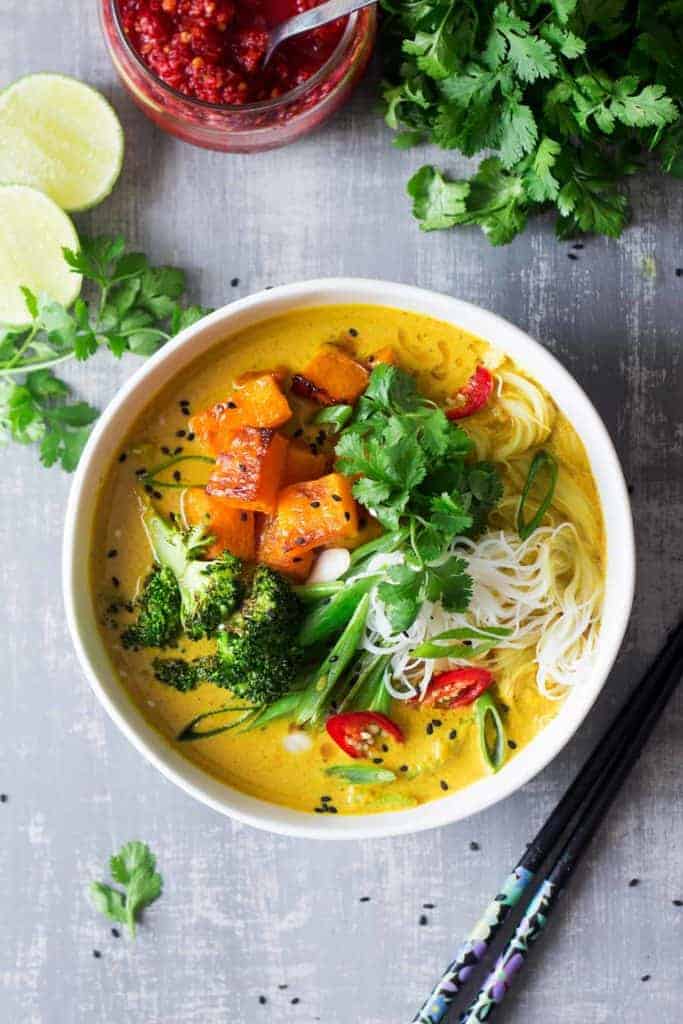 5. Butternut Pumpkin Sage Soup
Satisfy your need for a creamy, warming soup and get a dose of beauty-boosting beta-carotene, thanks to a plethora of tasty butternut squash and pumpkin.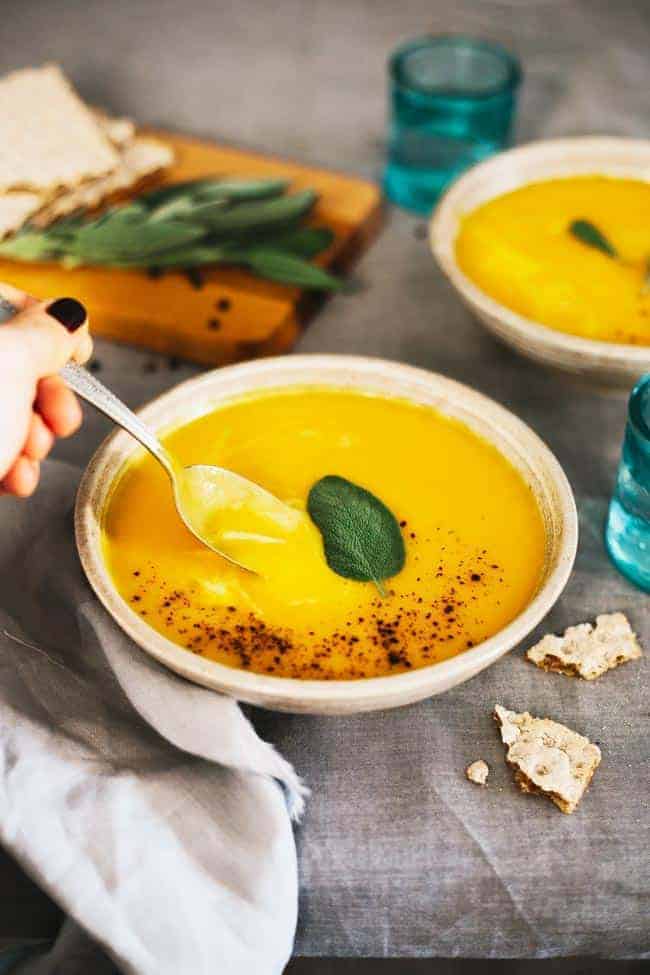 6. Hearty White Bean Vegetable Soup
A "clean out the fridge" soup that's easy to pull together and makes a ton. Serve with bread or a grilled cheese for a very comforting way to end the day.
7. Tuscan Style Chicken Soup
This Tuscan Style Chicken Soup from Kitchen Sanctuary is a hearty soup with veggies and beans to warm you up on a cold night.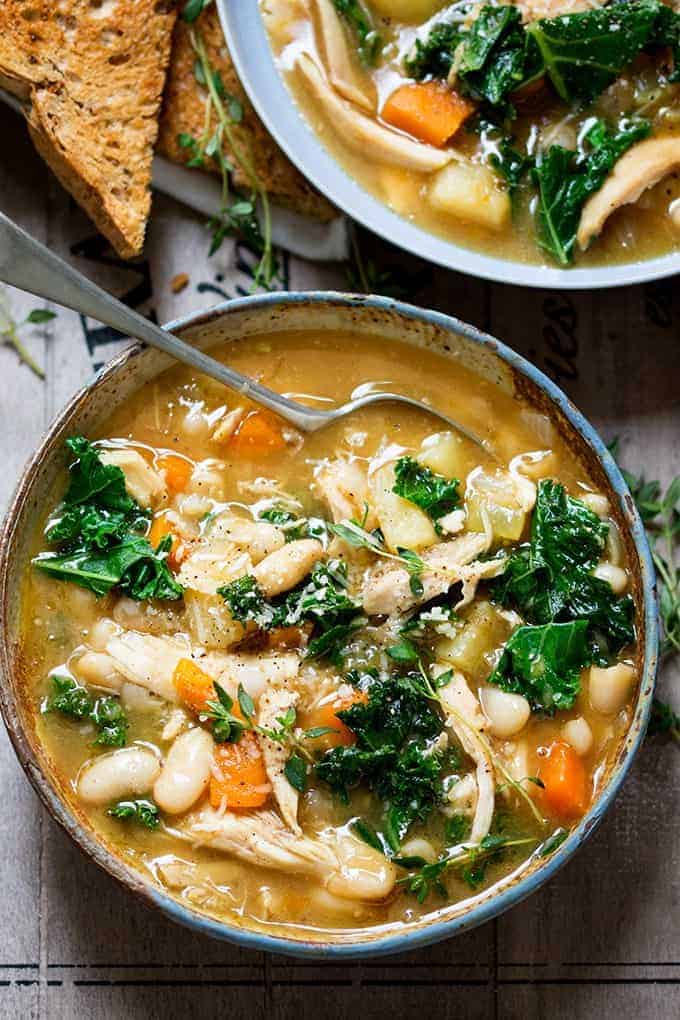 8. Cream of Broccoli Soup
This healthy update on a classic comfort soup has some of the best ingredients for the immune system, including garlic, spinach, and broccoli.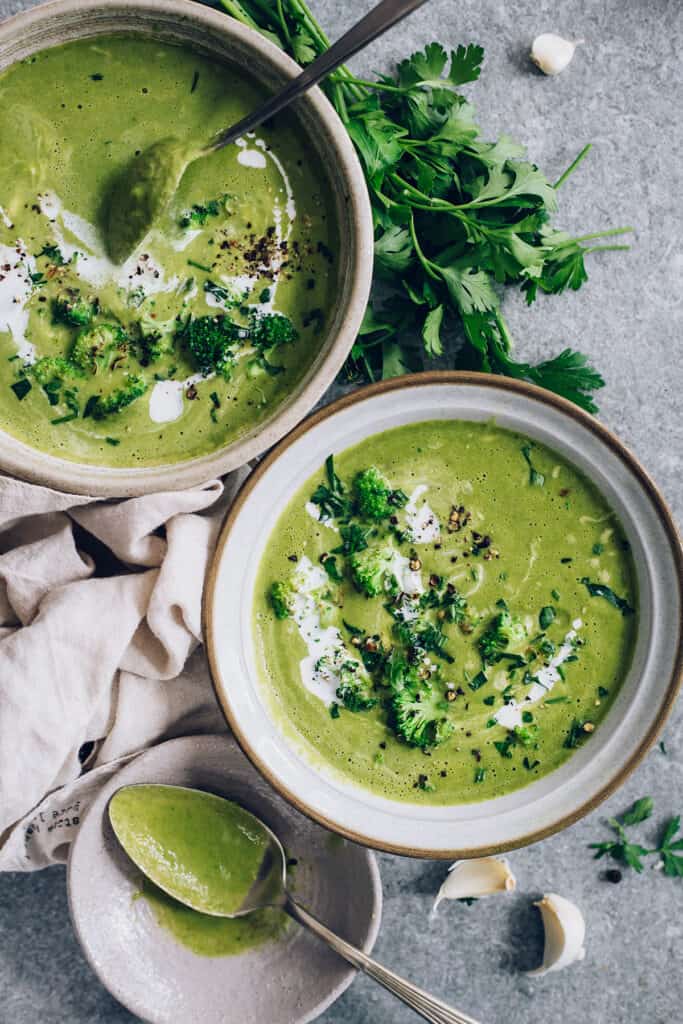 9. Carrot Noodle Vegetarian Ramen
Make a big bowl of this Carrot Noodle Vegetarian Ramen from Brewing Happiness and feel good about all the veggies you are putting in your body.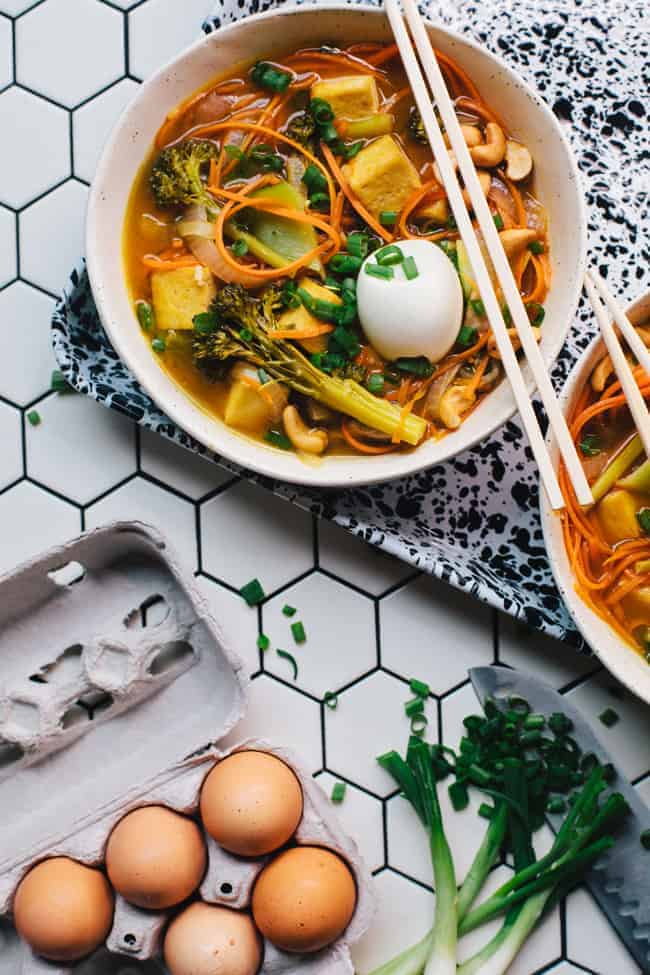 10. Creamy Vegan Mushroom and Barley Soup
Loaded with protein, fiber and minerals, this easy vegan mushroom barley soup is comforting and cleansing, making a great meal after a stressful period.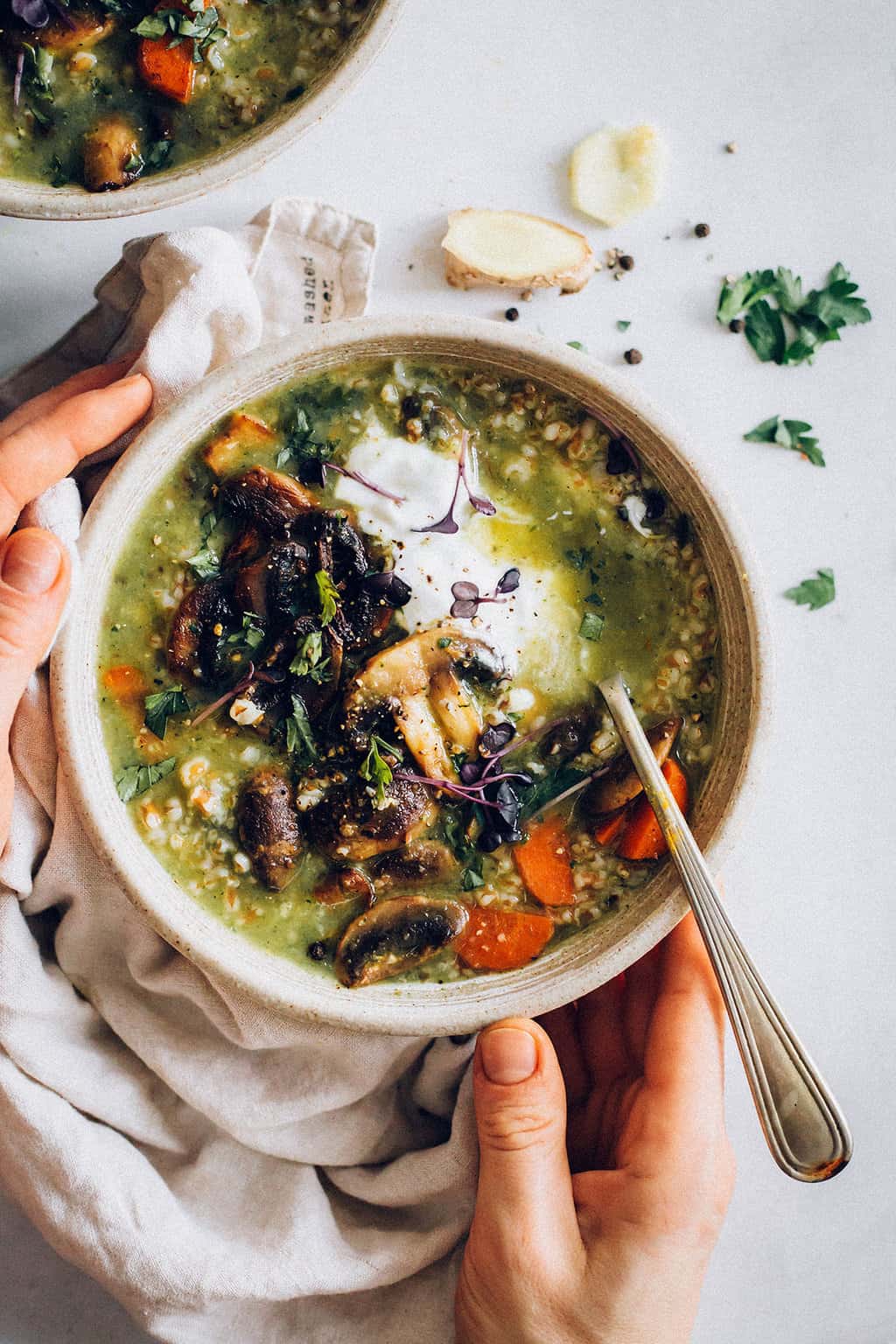 11. Creamy Squash, Pear & Ginger Soup
This Creamy Squash, Pear & Ginger Soup from Food By Mars is everything you love about fall in one delicious bowl. If you love butternut squash, you'll love the addition of pear and ginger which gives it a whole new depth of flavor.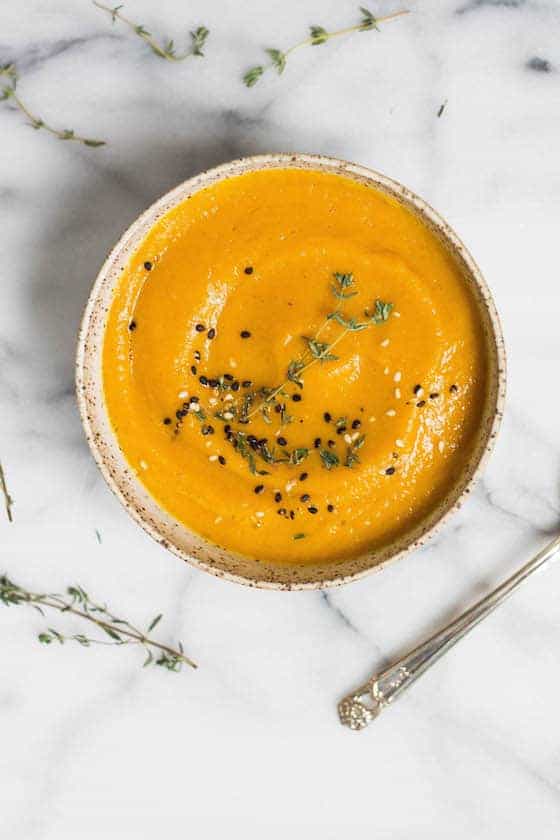 713