This is the time of year when winter starts feeling totally oppressive. At first, you're all, "Snow! Brisk weather! Holidays!" But in late January, you begin to count down the days until spring and curse the cold. You know what you need? Some comfort. Something warm. Something nourishing.
You need soup.
It's almost the weekend, so it's the perfect time to hunker down in the kitchen and make yourself a big pot of soup to get you through the work week. And these recipes are the perfect soups to make—full of healthy ingredients, these are soups that will nourish your body and soul.
1 / 5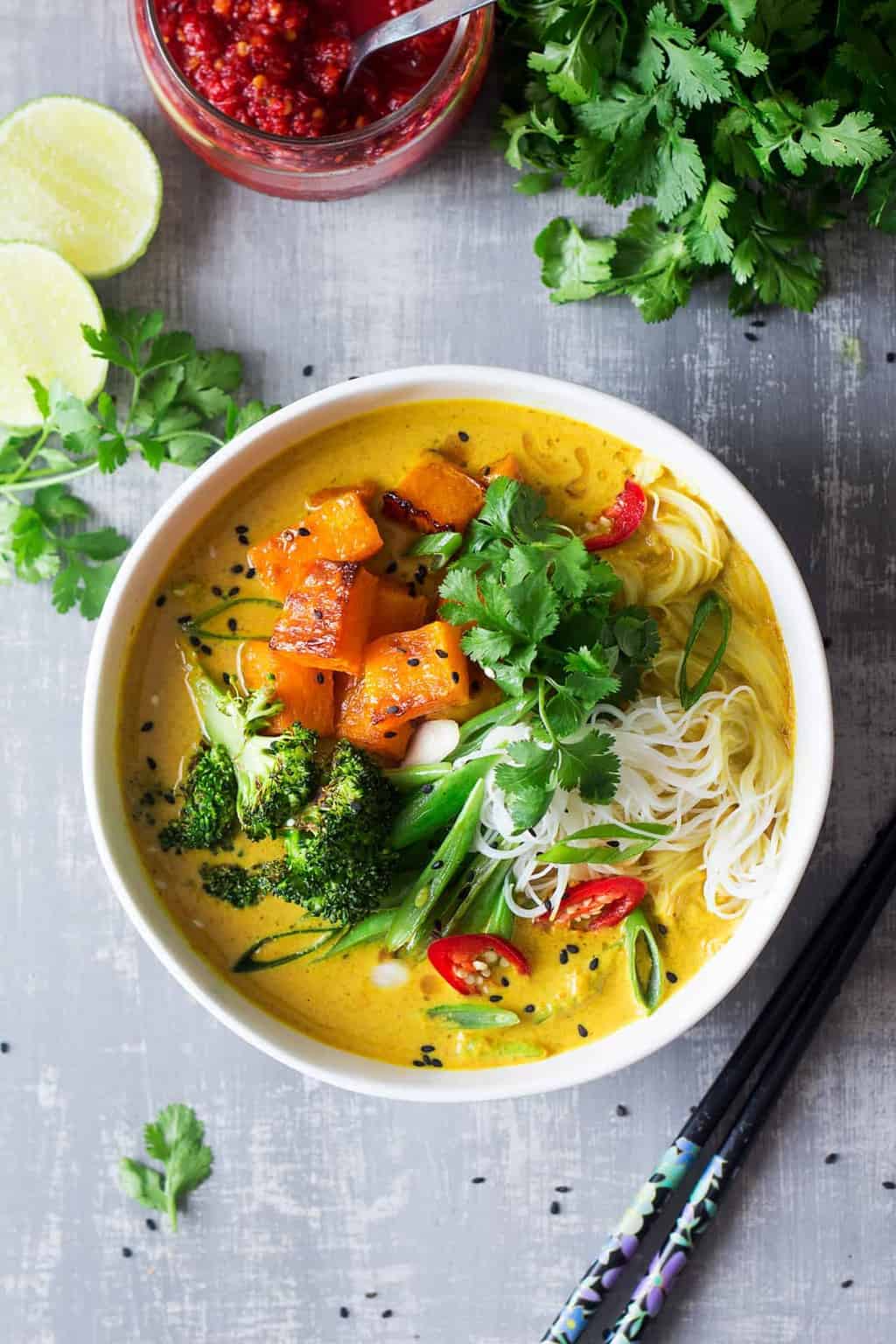 Hello gorgeous! With hot peppers, plenty of garlic, ginger and curry powder, this spicy soup will clear out your sinuses and cure what ails you.
Khao Soi Soup from Lazy Cat Kitchen