Helichrysum is arguably one of the best essential oils for skin care. The oil (pronounced: hell-ee-kriss-um) happens to be one of the most popular essential oils for skin care for individuals of all ages and stages of life—and for good reason.
Also referred to as "Immortelle" or "Everlasting," helichrysum is frequently used in facial care products for mature and aging complexions, as well as for blemished or damaged skin. Not only is it extremely versatile—being useful for a number of different skin types—it's also gentle and effective.
It can be easily incorporated into your natural skincare regimen and in formulations for dealing with bruises, sore muscles, and damaged tissue.
It is considered a gentle oil, so there is less concern for sensitization, and it also has regenerative properties and potent antioxidant compounds that make it well-suited for numerous skin issues [source]. Additionally, it has a fresh herbaceous-floral scent that is naturally uplifting when inhaled.
What Is Helichrysum Essential Oil?
Helichrysum essential oil, also known as Helichrysum italicum oil, is a natural medicinal plant oil that is extracted through steam distillation of the flowers of the Helichrysum plant. It is suggested to add 5-9 drops of helichrysum essential oil to a carrier oil for external use, such as body massage or energizing massage. Many wellness professionals and traditional medicine practitioners have recommended helichrysum essential oil for its anti-inflammatory properties, wound healing, and ability to promote vitality. There is plenty of scientific research that supports f the health benefits of helichrysum essential oil, particularly in relation to its anti-inflammatory and immune-boosting effects.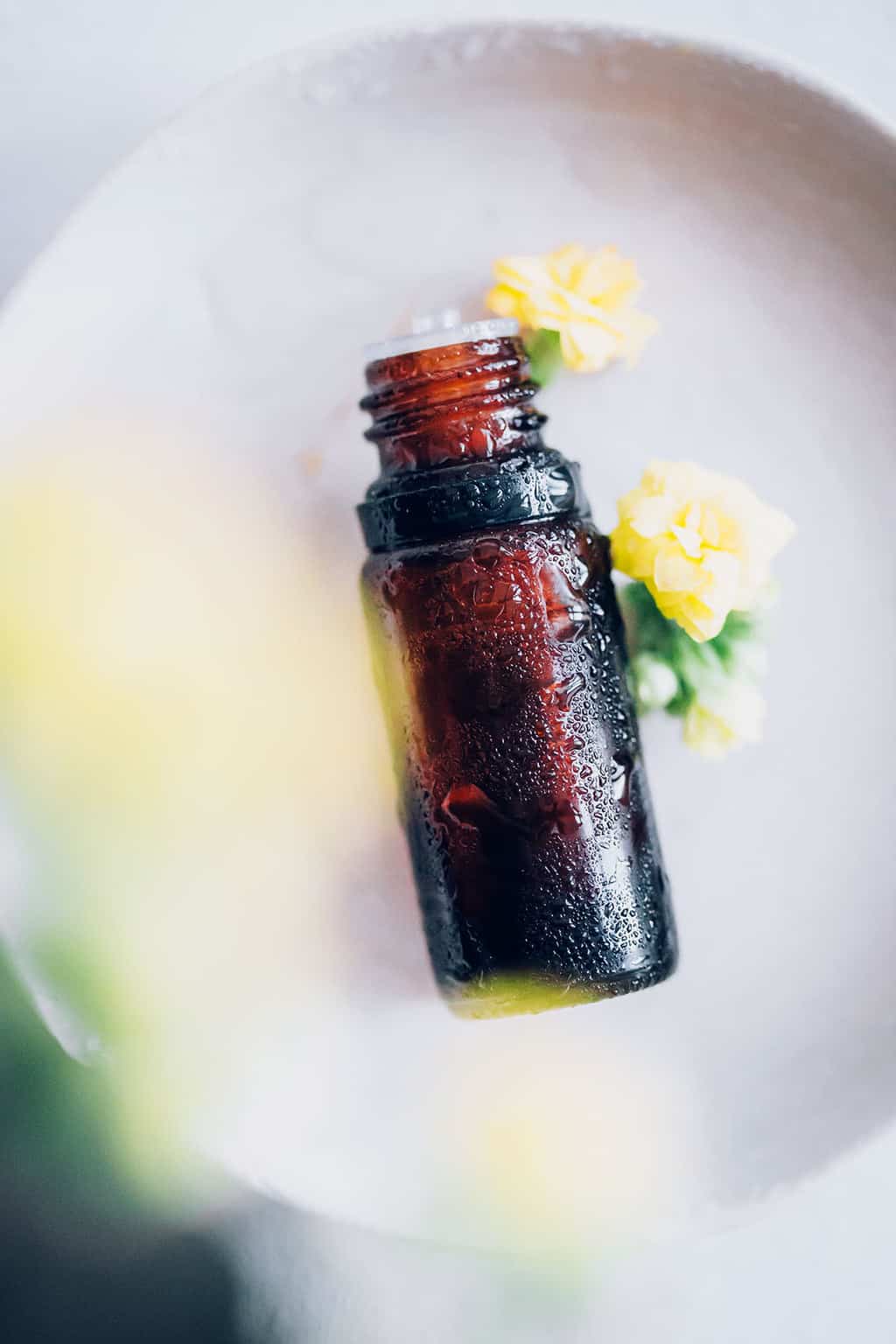 Uses for Helichrysum Essential Oil
Helichrysum has a number of beneficial uses, both taken internally and used as a topical preparation [source], but here are just a few problems it can help with:
-Burns
-Acne
-Cuts
-Wounds
-Bruises
-Sprains
-Joint and muscle pain
-Scars
-Varicose veins
-Tissue damage
-Coughs
-Respiratory issues
In general, helichrysum can be used for most skin issues. It should be noted that it is one of the more expensive essential oils. However, very small amounts are needed, making it significantly more cost-effective than you may initially think.
In fact, a 1% dilution of helichrysum will be beneficial for many situations, ensuring that even a small bottle of the oil can last you a long time.
It is recommended that you apply the essential oil topically to address skin inflammation, skin infections, and yeast infections.
Helichrysum Skin Benefits
Helichrysum is well-suited for most skin types, including:
-Mature skin
-Prematurely aging skin
-Acne-prone skin
-Damaged skin
-Sensitive skin
You can either add helichrysum to your existing body care products like cleansers and moisturizers or formulate your own products with just a few simple ingredients.
Tips for Mixing Helichrysum Oil into Your Skin Care Products
-Use 6–9 drops per ounce of carrier oil for face products
-Use 20–30 drops per ounce for body oils
-Always do a patch test first to check for skin sensitivity
-For liquids, shake well before use
DIY Recipes with Helichrysum
Much like frankincense essential oil, there are several ways to use helichrysum in your skincare routine. If you want to go the easy route, simply add it to your existing body care products—easy-peasy!
Not only is it significantly cheaper to make your own products, but it's also incredibly empowering when you are the one who decides which ingredients will go into each of your own formulations!
However, if you're looking for some simple recipes that include helichrysum, I've got you covered. Below, I've included three simple recipes with helichrysum that your skin will thank you for—trust me!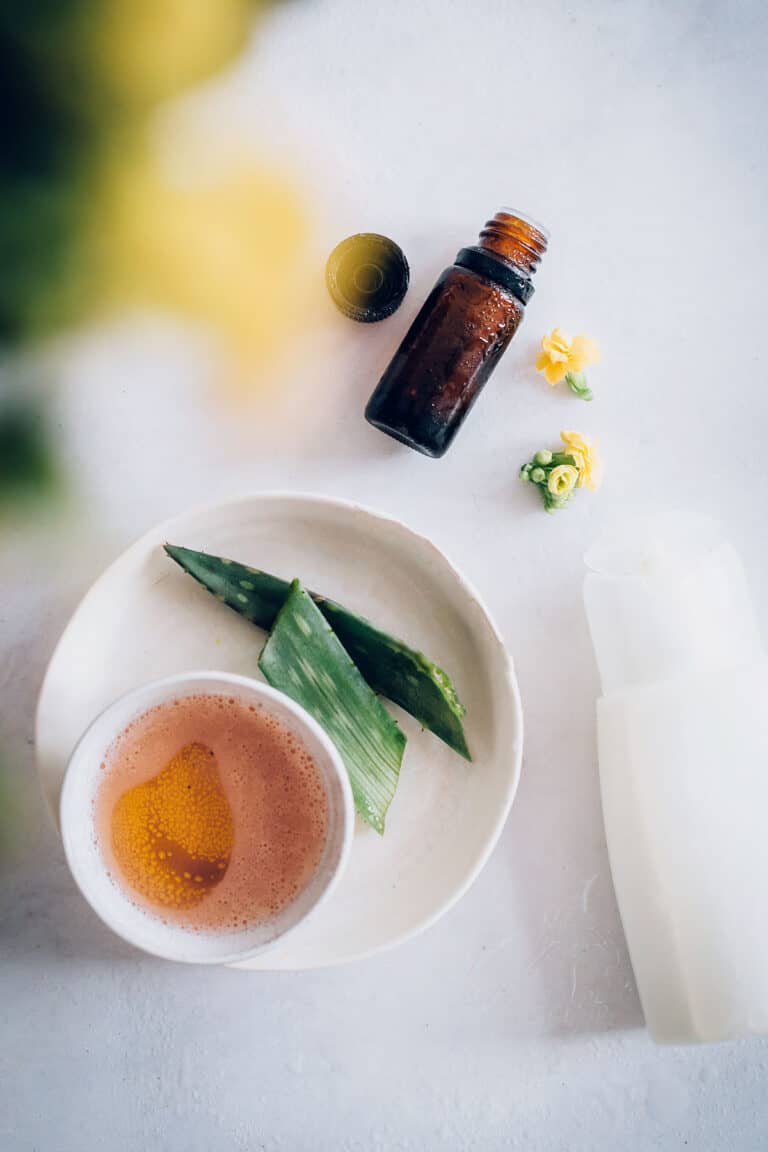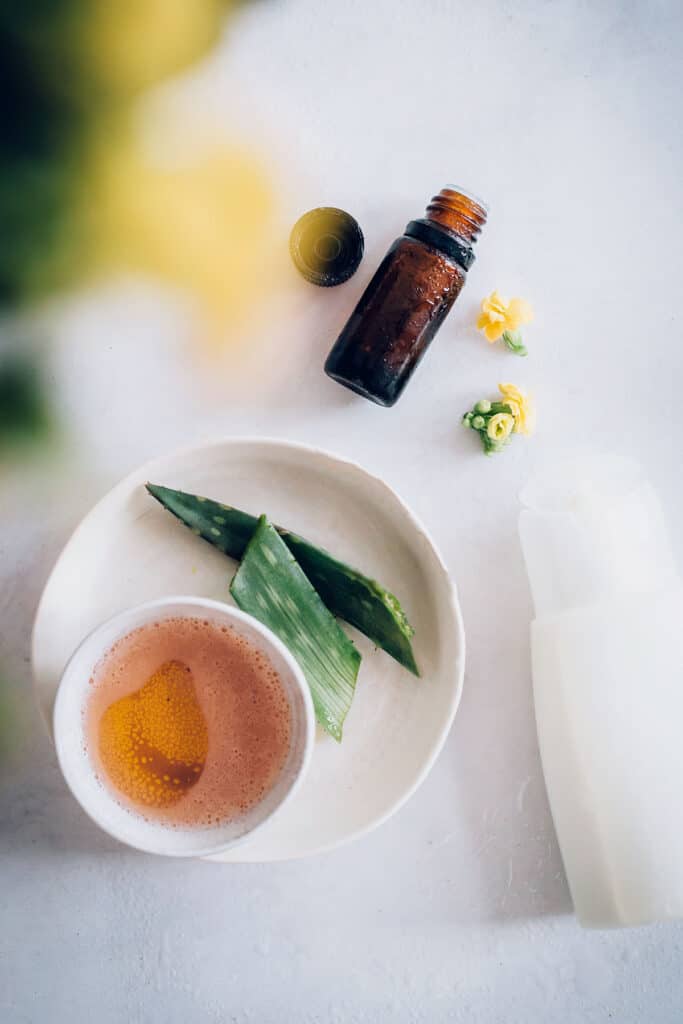 1. Helichrysum Facial Gel
Helichrysum is well-known for its acne-fighting abilities. Not only does it contain anti-inflammatory and antiseptic properties [source], but it's also considered beneficial for scars.
Helichrysum can easily be incorporated into your daily beauty regimen, and when added to organic aloe vera gel, it can be a natural way to support healthy and clearer skin.
-1 ounce organic aloe vera gel
-9 drops of organic helichrysum essential oil
Mix well and store in a dark-colored flip-top container.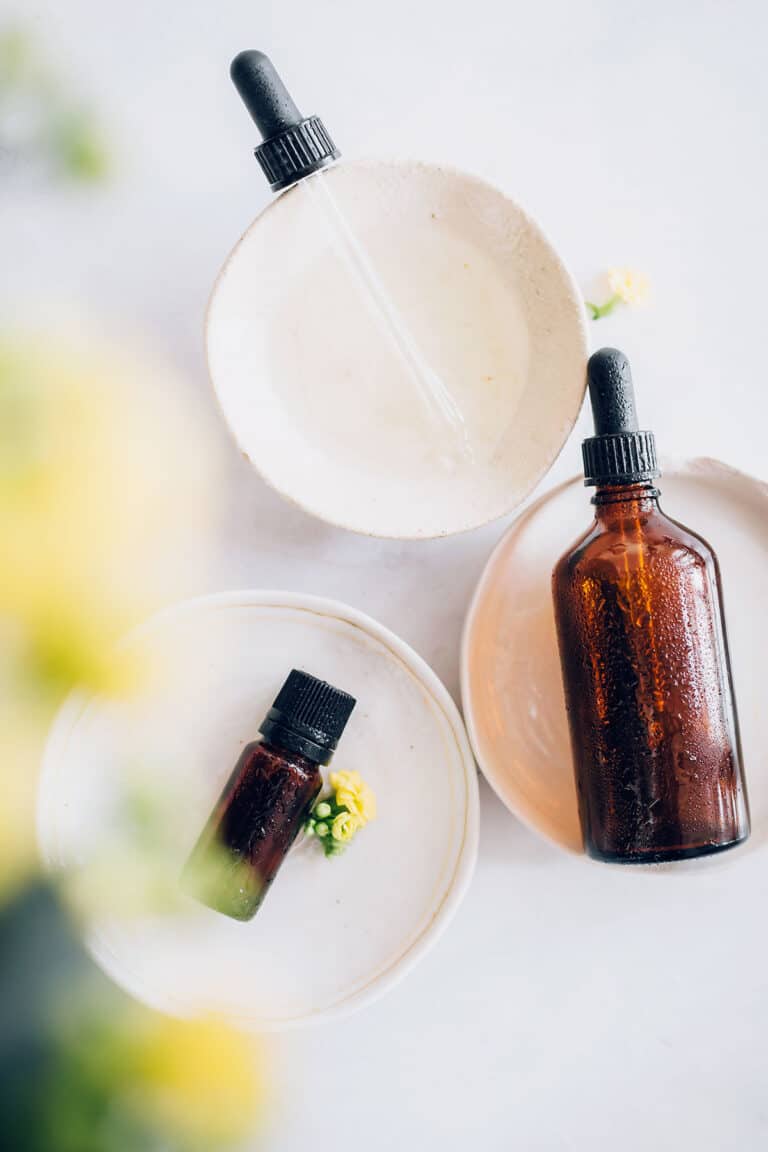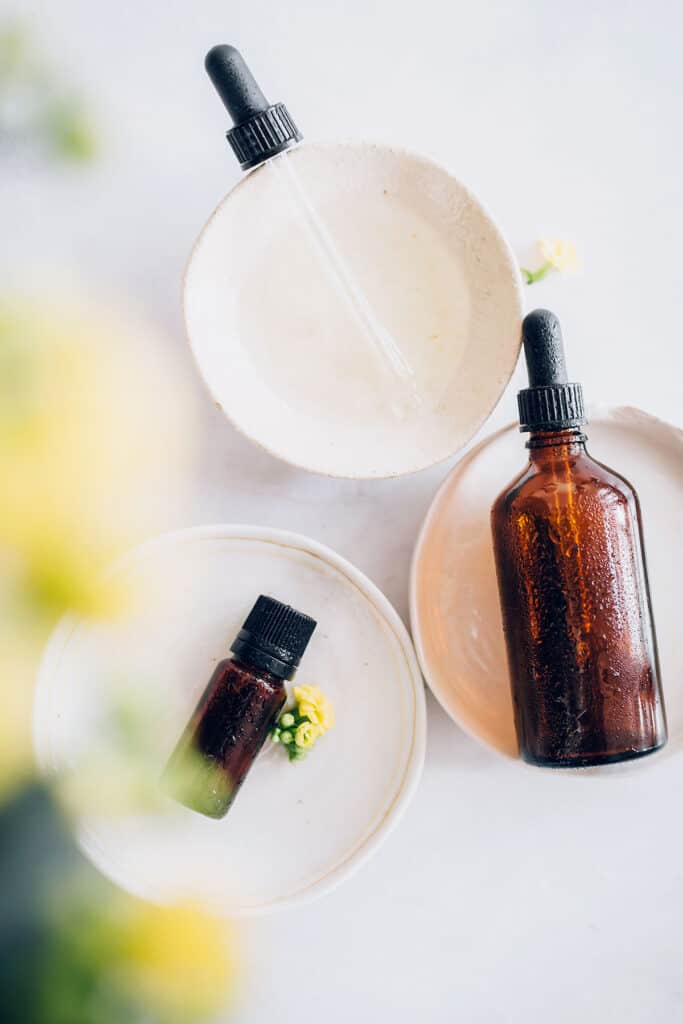 2. Nourishing Facial Serum
Due to its versatility and numerous skin-supporting properties, helichrysum is one of the go-to essential oils for skincare formulations.
It's especially popular for mature and prematurely aging skin, and when combined with a nourishing carrier oil—like rosehip, argan, or jojoba—it makes a wonderfully nourishing facial serum.
-1 ounce of rosehip seed, argan, or jojoba oil
-9 drops of helichrysum essential oil-
Mix well and store in a 1-ounce dark glass dropper bottle.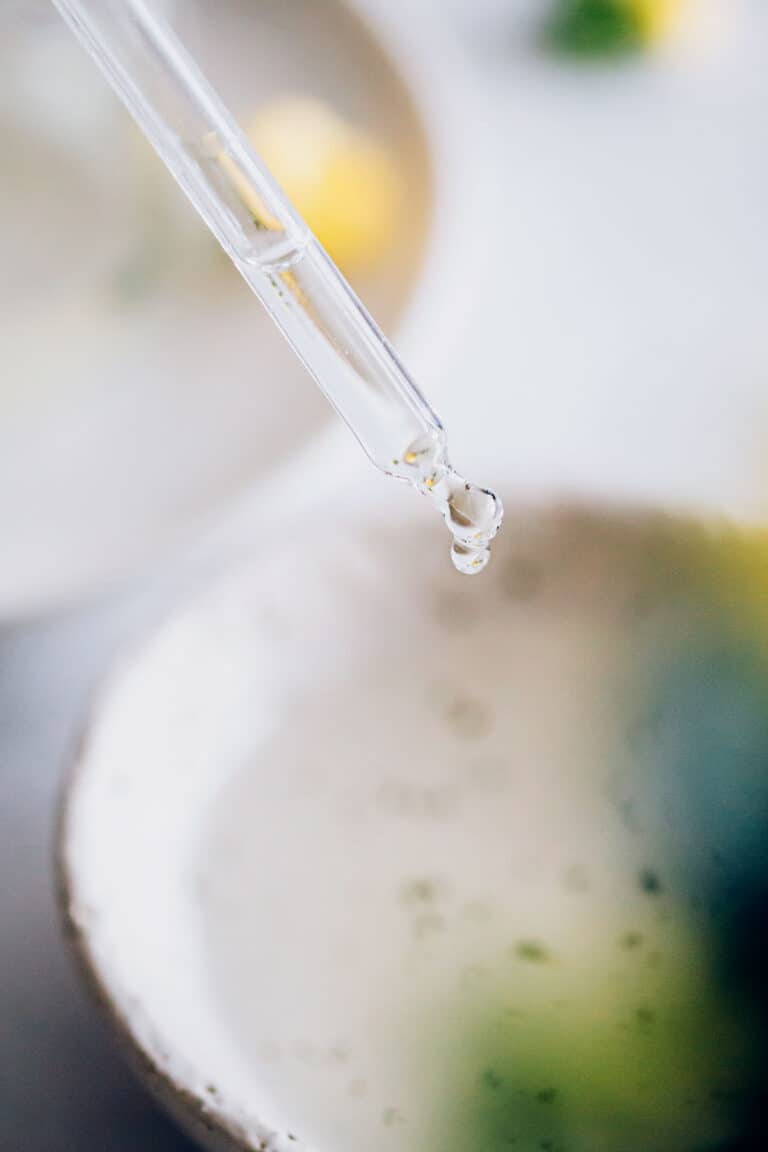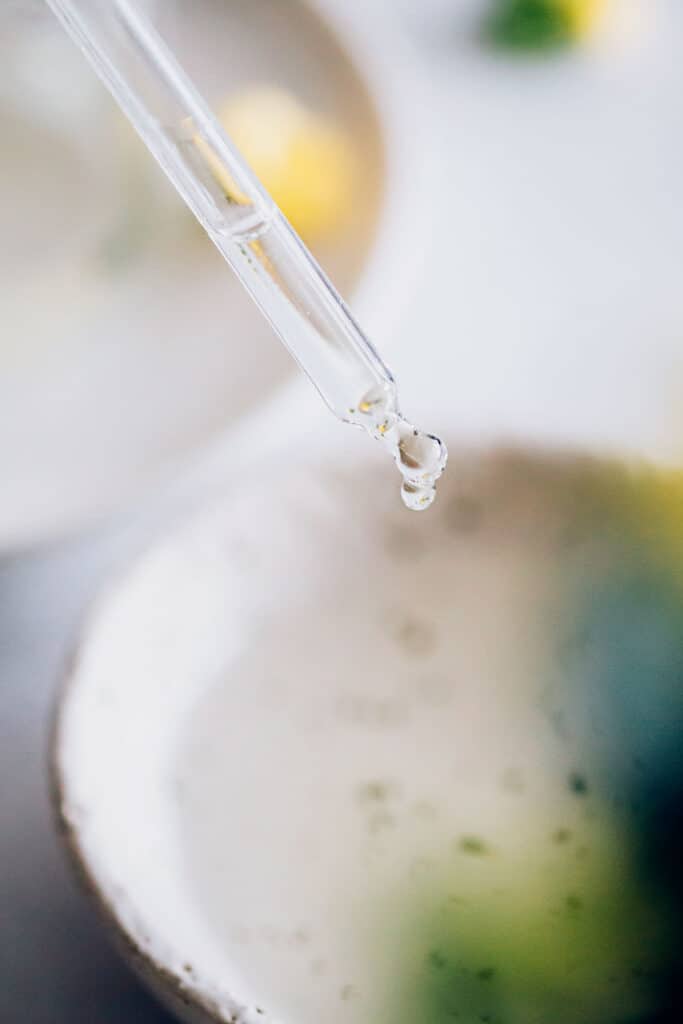 3. Helichrysum Rescue Oil
It may come as a surprise that helichrysum is fantastic for bruises, sprains, and strains. It contains many plant phytonutrients that act as anti-inflammatory and pain-relieving compounds [source].
It is well-suited for pain that's associated with bruises or muscle, joint, or tissue injuries, and it can be used as a sort of trauma or rescue oil when needed.
-1 ounce fractionated coconut oil or another carrier oil of choice
-20–30 drops of helichrysum essential oil (2%–3% dilution)-
Mix well and store in a dark-colored flip-top container.
This article was medically reviewed by Dr. Gina Jansheski, a licensed, board-certified physician who has been practicing for more than 20 years. Learn more about Hello Glow's medical reviewers here. As always, this is not personal medical advice and we recommend that you talk with your doctor.
163