Have I mentioned my love of mint chocolate chip ice cream? Because I could eat a whole carton of that stuff anytime, anywhere. In an effort to avoid doing just that, I made mint chocolate lip gloss. And it makes me happy every time I taste it. So when I started playing around with homemade soap, well, you know where this is going….
How to make mint chocolate soap
Have you ever made homemade soap? It's way easier than you probably think. One of the first things I made after starting this blog was glycerin soap with fresh herbs. It was crazy easy! But after giving it all away I never made more. On a random trip to Michaels I discovered the mother load of soap bases – goat's milk, olive oil, shea butter. Time to make some soap!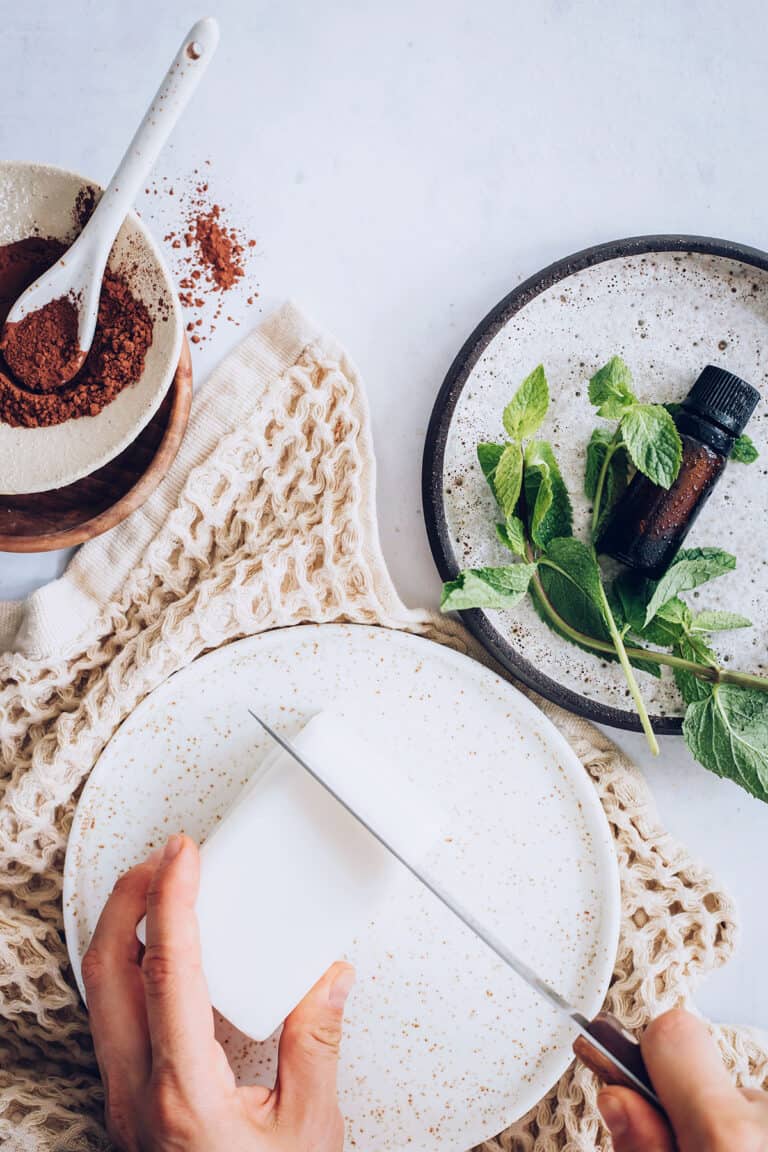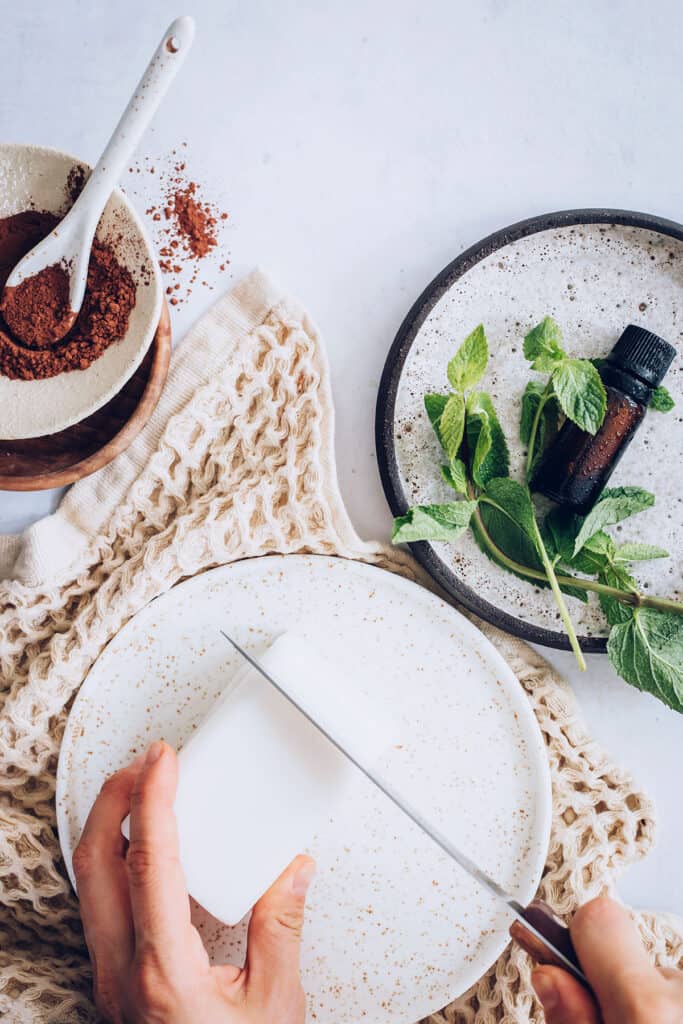 To make your own soap recipe, you will need:
1-2 tablespoons cocoa powder
1-2 tablespoons chopped fresh mint
6-10 drops of peppermint essential oil
Soap mold. Don't bother buying a plastic mold – just reuse a plastic or cardboard container.
Melt the shea butter soap base in 30 second intervals in the microwave until it is liquified. Use a microwave safe container, like a glass Pyrex measuring cup, that makes it easy to mix and pour. Stir after every 30 second interval to help everything melt evenly.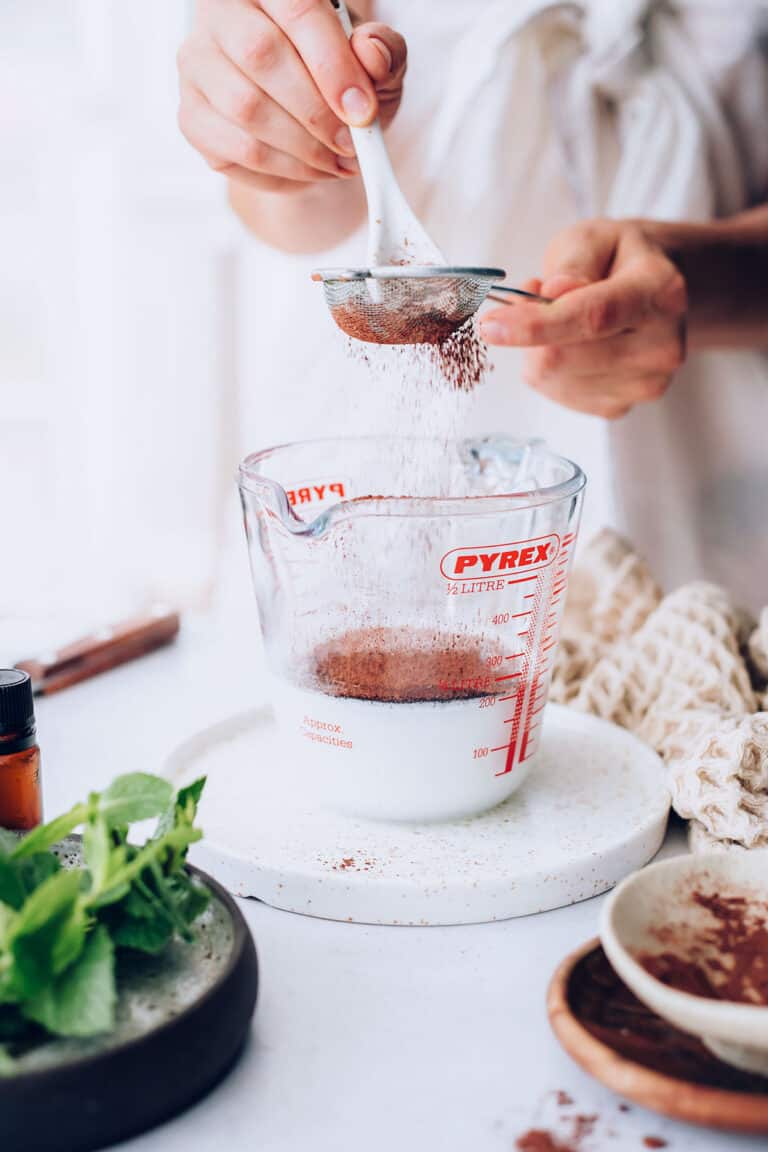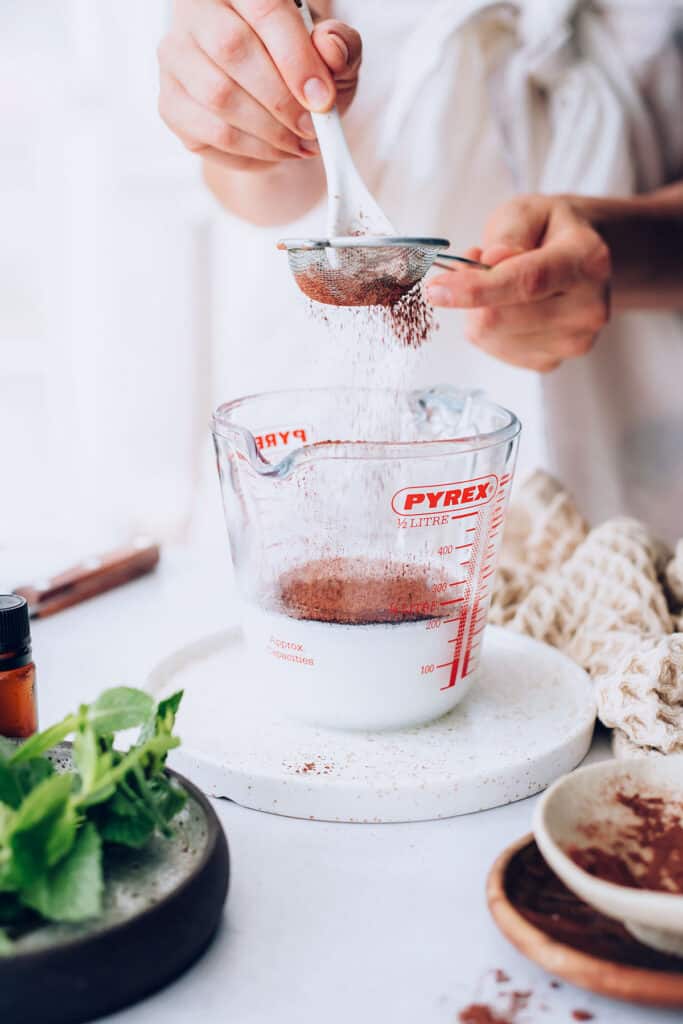 After the soap is melted, add the cocoa powder, chopped mint and a few drops of peppermint essential oil until it smells like mint chocolate chip ice cream. Obviously this method is very scientific *wink*, but it's the best way to know that your soap has enough!
Stir together really well and pour into your mold. We don't want any big clumps of cocoa powder, so make sure that everything is very well blended before pouring!
Sprinkle a bit more cocoa powder on top. Honestly, the cocoa powder on top is the best part—it makes this look good enough to eat and contributes to a bit of an exfoliation when using your soap! If you're feeling fancy, you can even use a toothpick to make some swirly patterns on top—but do whatever you want to do, after all it's your soap.
Let it sit for an hour or so until it hardens. Then take it out of the mold and cut into bars. I like using a wire clay cutter, like the kind you would find in an art supply shop. It makes it super easy to get cleanly cut, even soap bars.
You could also use small silicone molds, like the ones in the baking section! They're perfect for making smaller soaps, aka soaps that look even more like actual chocolate.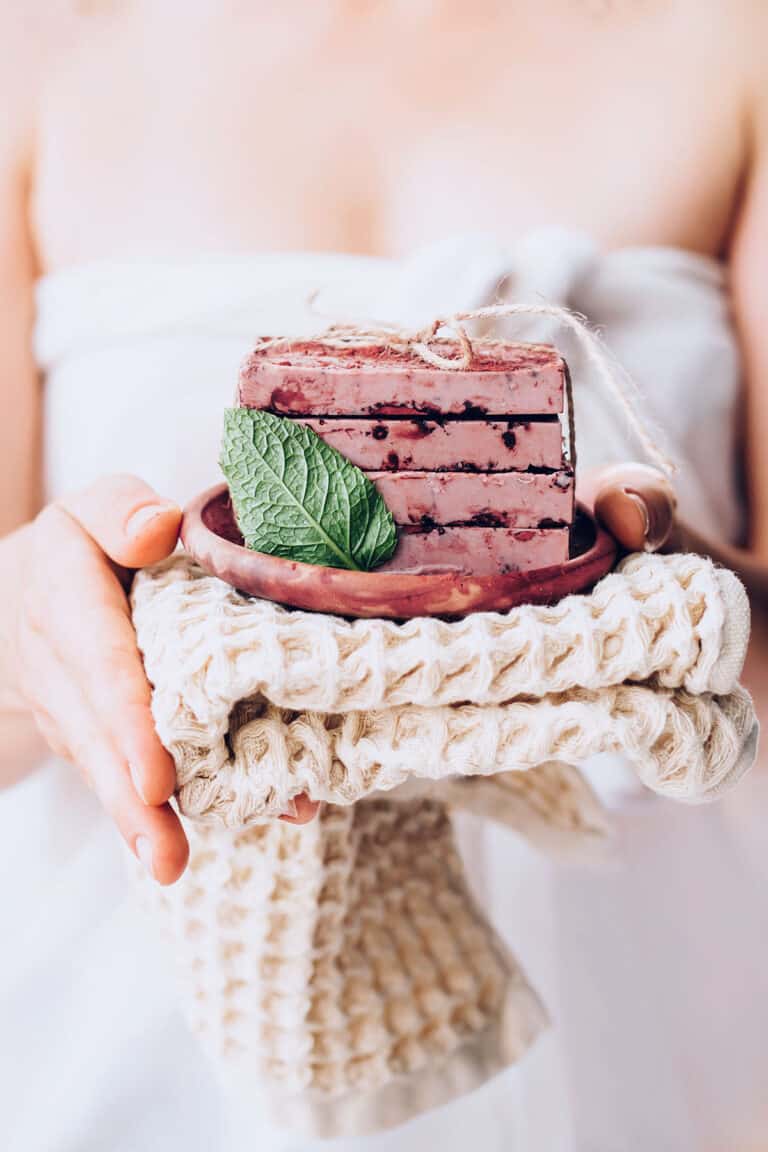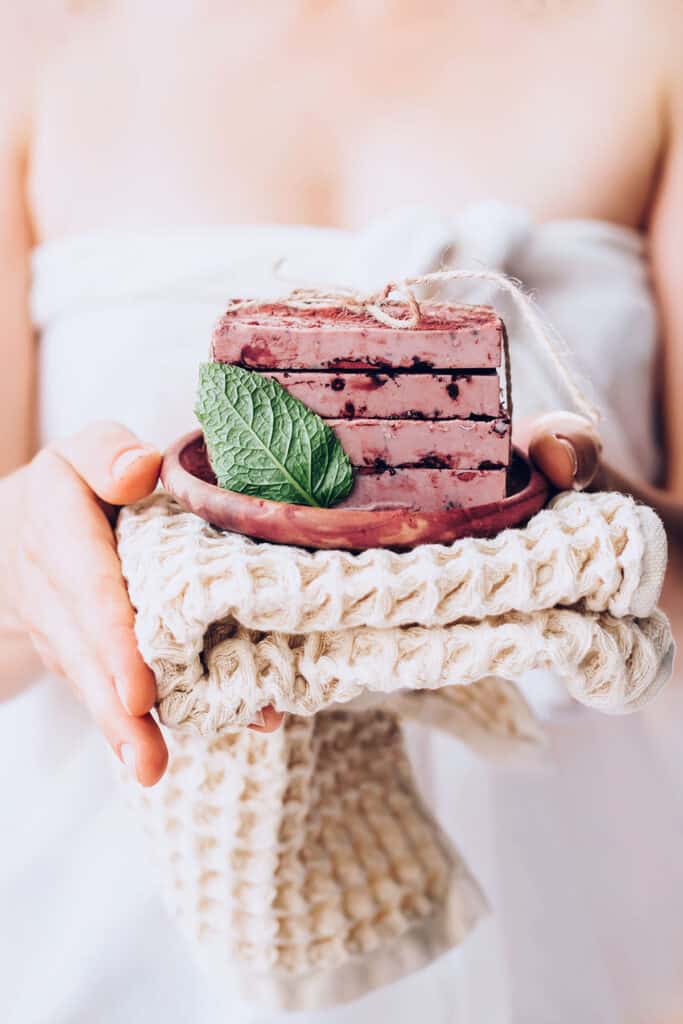 I love how decadent and rich it looks – and yes, it smells amazing. Is it a good sign that 2 of my kids tried to take a bite? They both thought it was candy! I can't blame them—I definitely see chocolate ice cream sandwiches when I look at them, and that's not even mentioning the smell… Yum!
These are the perfect soaps to make around the holiday season. Wrap with a little beeswax wrap (which you can also make!) and they're the perfect stocking stuffers.
This post was medically reviewed by Dr. Jennifer Haley, a board-certified dermatologist with extensive experience in medical, cosmetic and surgical dermatology. Learn more about Hello Glow's medical review board here. As always, this is not personal medical advice and we recommend that you talk with your doctor.
224