Just when I think I've tried every hippie home remedy under the sun, I come across one that surprises me. While scouring the internet the other day I stumbled on an article about oxymels and it stopped me cold in my tracks. Huh?
Turns out, oxymels are more common than you think. An oxymel is just a simple combination of apple cider vinegar and honey used to administer herbs that might not taste so pleasant on their own. By infusing your oxymel with immune-boosting herbs, you're left with potent medicine that can help keep your immune system strong and aid in your body's natural detoxification processes. Simple, no?
Here's how to make your own stay-well oxymel to get you through cold and flu season in one piece.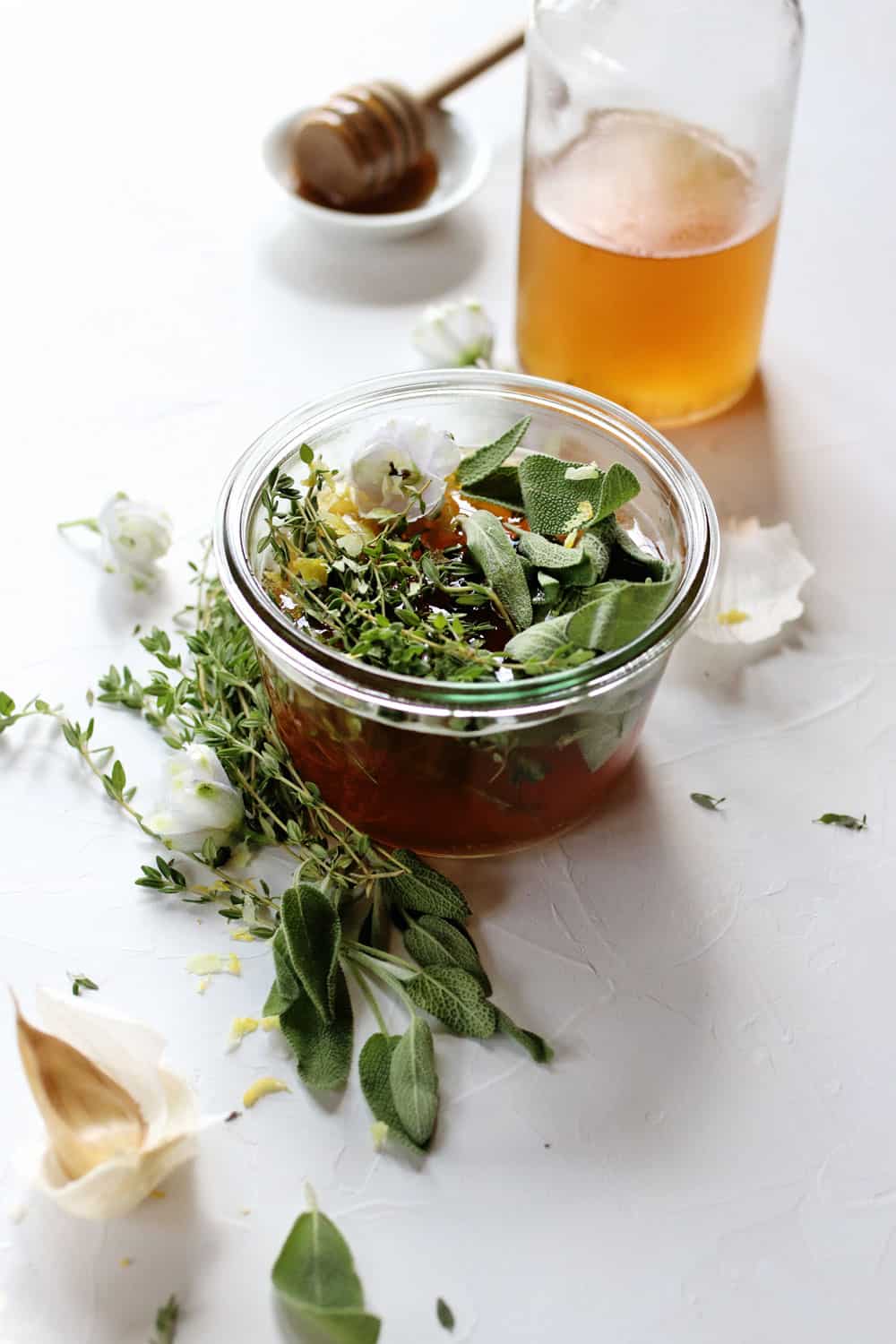 How to Make an Oxymel
Who doesn't love drinking apple cider vinegar and honey? Okay, so probably everyone. But as far as home remedies are concerned, ACV and honey pack a one-two punch. ACV helps alkalinize the body, which in turns kills bacteria and viruses. And raw honey relieves sore throats and inflammation.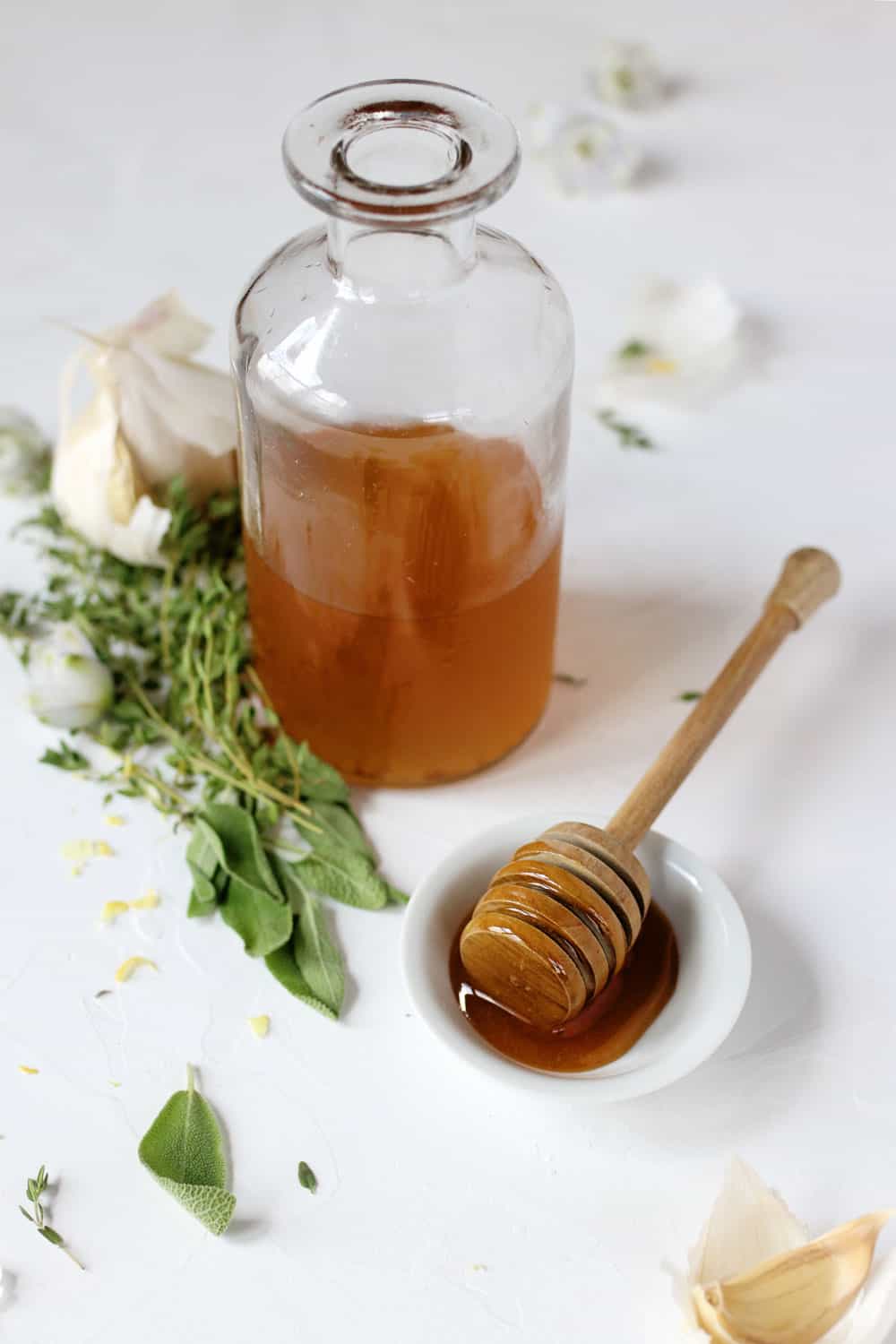 They're certainly rockstars on their own but if you toss in a bunch of immune-boosting herbs you're left with an herbal remedy even Rosemary Gladstar would be proud of.
To fend off a cold, try herbs like ginger, cayenne pepper, garlic and lemon zest. To improve circulation and calm an upset stomach, go with rosemary and ginger. And for soothing nerves, toss in some lavender, nettles and chamomile. But don't stop there. There are endless combinations of herbs you can use, so it's important to pick the ones that work for you and your ailments.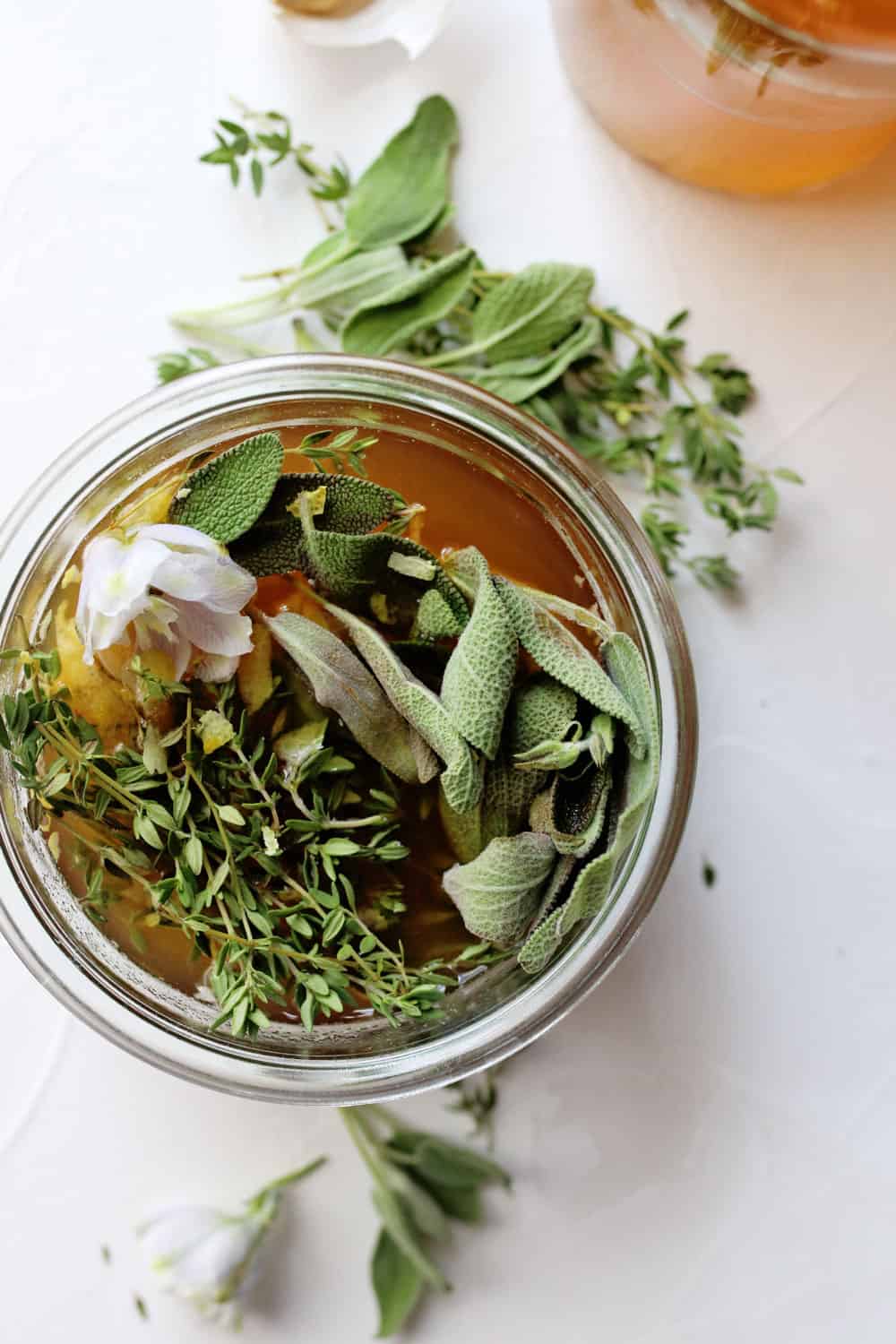 There are actually two different ways to make oxymels. If you're already feeling under the weather you could simmer your way to a quick oxymel, but you run the risk of decreasing the nutritional value of your herbs. Instead, I like to infuse my oxymel with the herbs over a long period of time. While it takes a few weeks to make, the medicinal benefits you get are well worth the effort. Just start your infusion long before cold and flu season hits and you should be ready to go at the first sign of sniffles.
To use, simply swallow it by the spoonful or water it down ever so slightly with seltzer water or ginger ale.
Ingredients
1/2 cup raw apple cider vinegar
1/2 cup raw honey
Wellness herbs like ginger, echinacea, lemon peel, sage, thyme and garlic.
Glass canning jar with lid
Instructions
Fill a jar ¼ of the way with herbs. Pour in the raw honey and raw apple cider vinegar.
Screw on the top (if using a metal lid, place a piece of parchment paper in between the lid and the vinegar mixture), shake, and let it sit on your kitchen counter for 4 weeks. Strain the herbs out and store in a lidded glass jar away from heat and light.
To use, take 2 teaspoons at a time up to 3 times a day. If you don't like the taste, turn it into a salad dressing and consume it on fresh greens.
106